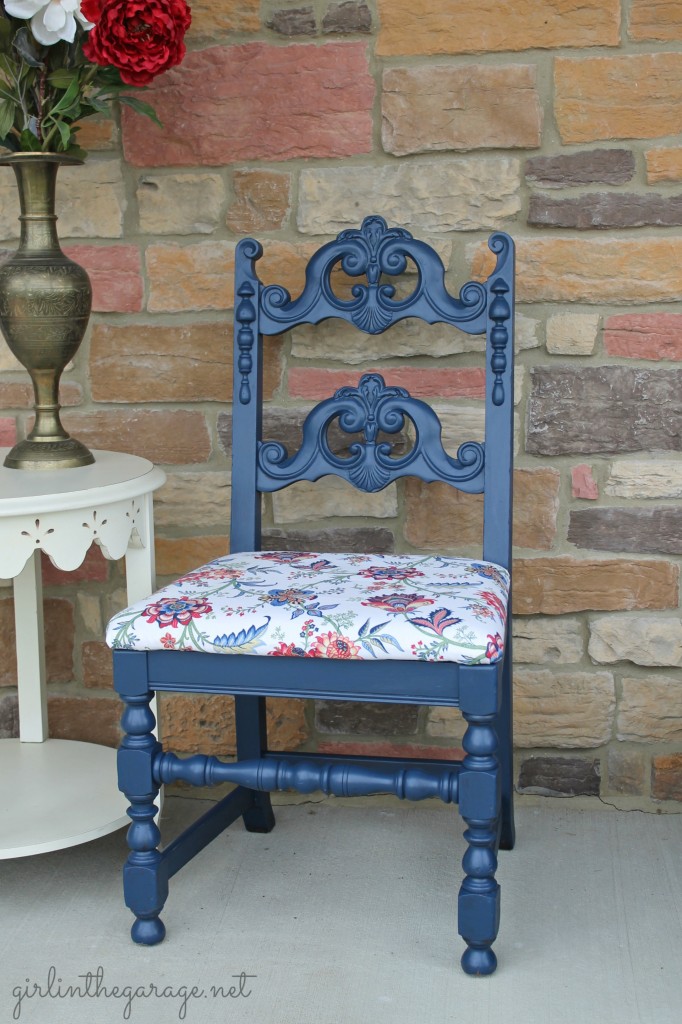 This is a chair I've had in my garage for a couple months, waiting patiently for its turn to get a makeover.  Well the time came when I wanted to get a quick project finished before leaving for Haven in a few days!  As I walked through Joann's searching for the perfect fabric, I was drawn to some bright medallion prints like I used for my footstool recently.  But alas… the curvy vintage lines on the chair called for a more traditional pattern, so I chose a floral that's colorful yet neutral enough to work in several different types of spaces.  Here is the mandatory Before picture: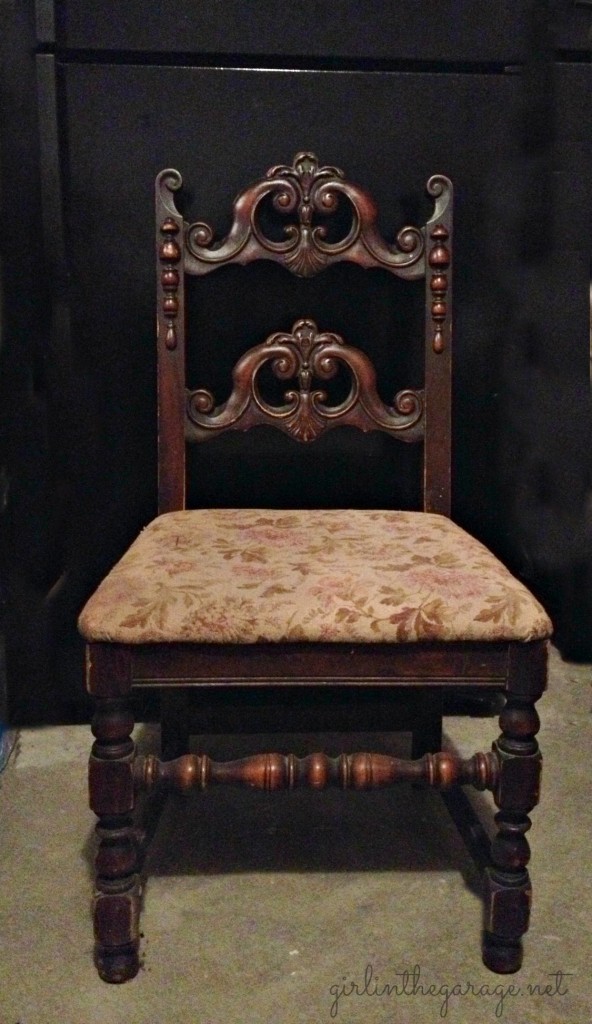 First I cleaned the chair really well; a little spider had made its home underneath (yuck).   Then I removed the seat by turning the chair over and taking the screws out.  Next I painted the chair navy blue (Indigo Streamer) with a Valspar latex paint sample.  I finished up with a couple coats of Annie Sloan clear wax to protect it.
For the seat, I used a staple gun to secure the new fabric over the top of the old fabric.  I paid special attention when folding the corners and cut out where the holes were for the screws.
Then I attached the seat to the chair again and it was finished – so simple!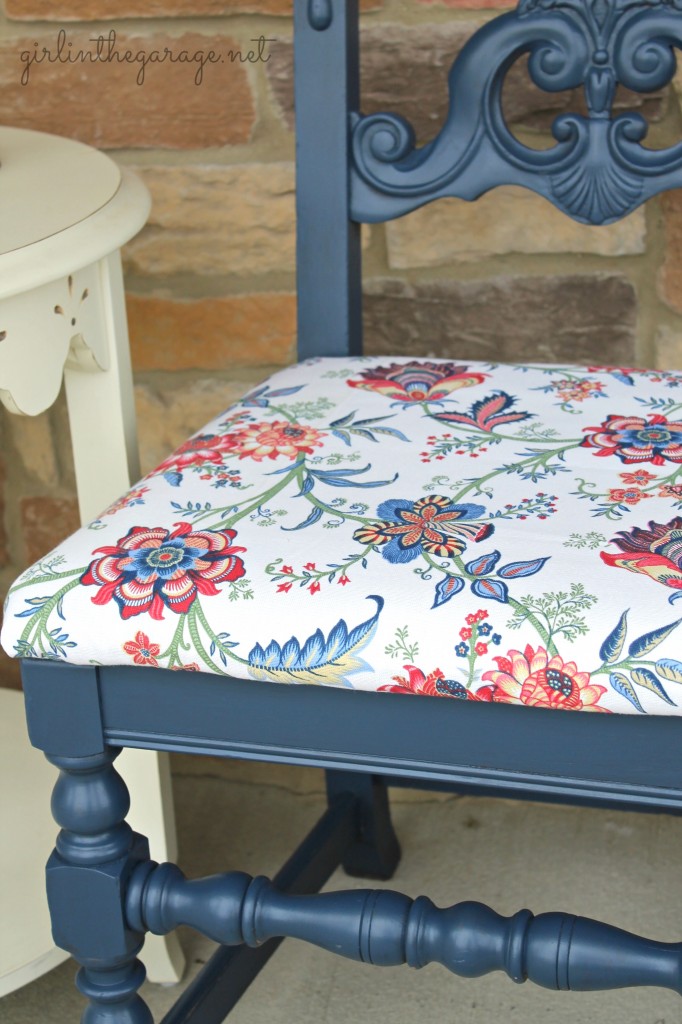 I just love the details on back of the chair and I think the blue makes it look more regal.   😉
 If you'd like to see 8 more fabulous seating makeovers, click HERE.  (You won't regret it!)
Jen
Miss any of my recent posts?  Catch up here:
Fair Fun…And Getting Ready For Haven
This post has been featured at: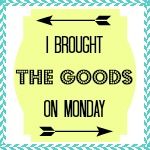 Join the GITG Community
When you join this thriving online community of 90,000 creative souls, you'll be inspired to discover hidden artistic talents and learn skills to boldly face DIY projects with confidence.
You'll also receive my free guide "Just Paint It: 7 Tips for Transforming Furniture with Confidence."