It's been a really long time since I posted a personal accessory tutorial- well I'm back with one today for a pin that I started making probably 10 years ago.  I've even sold some at a craft fair once.  It's versatile because you can change the bead color and even bead shape to match any outfit or occasion.
Beaded Flower Pin
Supplies:
Thin wire (I've had mine for a long time so I'm not sure of the gauge but it's very thin and flexible)
Wire cutters
Small beads of your choice (tube beads will speed up the process)
Pin back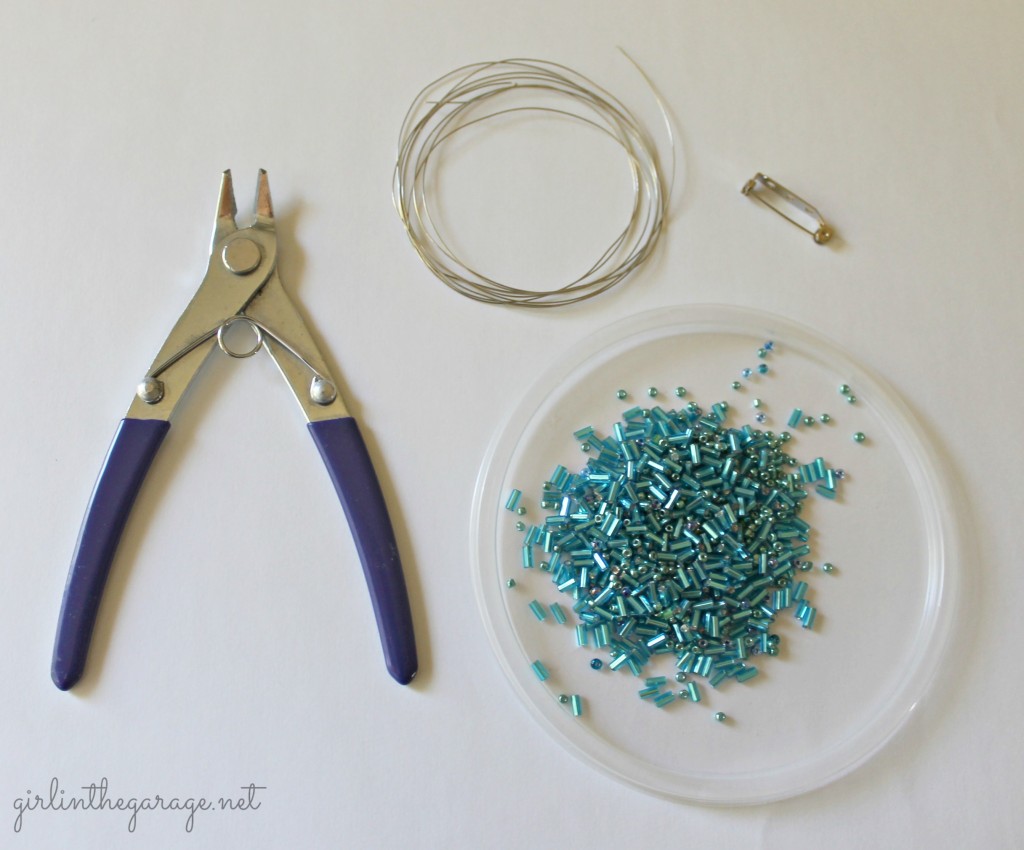 1.  Cut wire about twice the length of your arm.  Twist one end of the wire around a few times to make a "knot" so the beads won't slide off.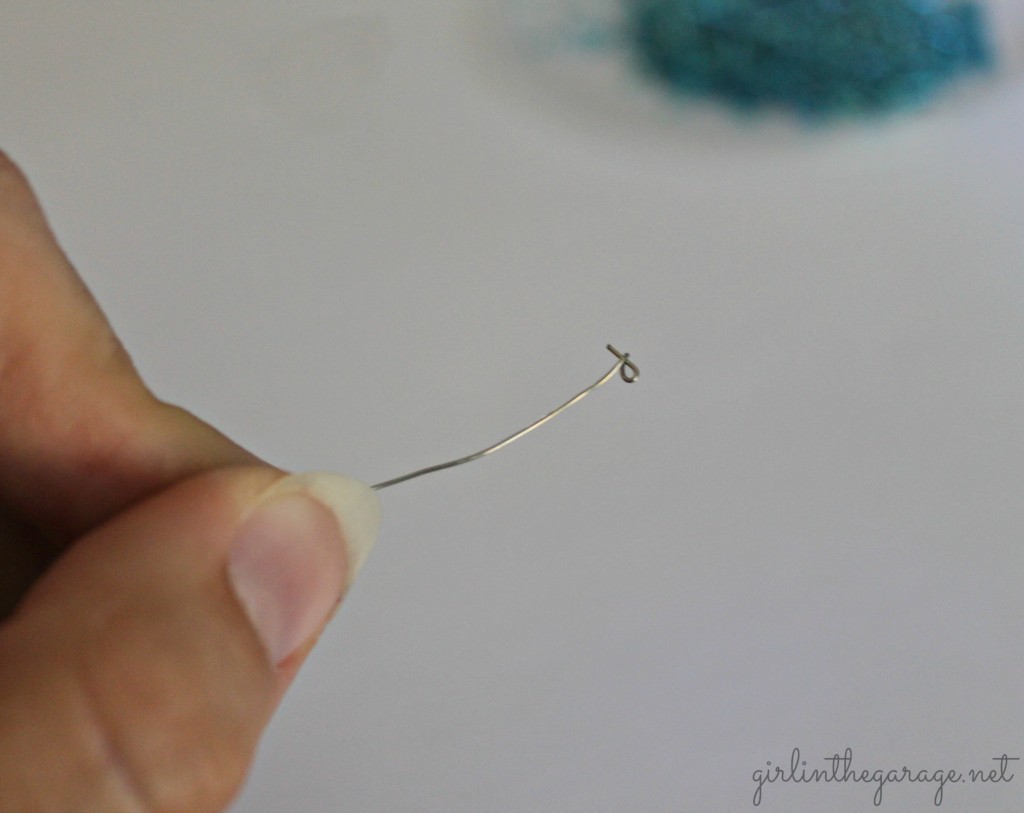 2.  Start sliding your beads on.  Once you have about four inches of beads, loop the wire back through the knot to make a flower petal and twist once tightly.  This petal will be half of your final flower width, so make it as small or large as you'd like.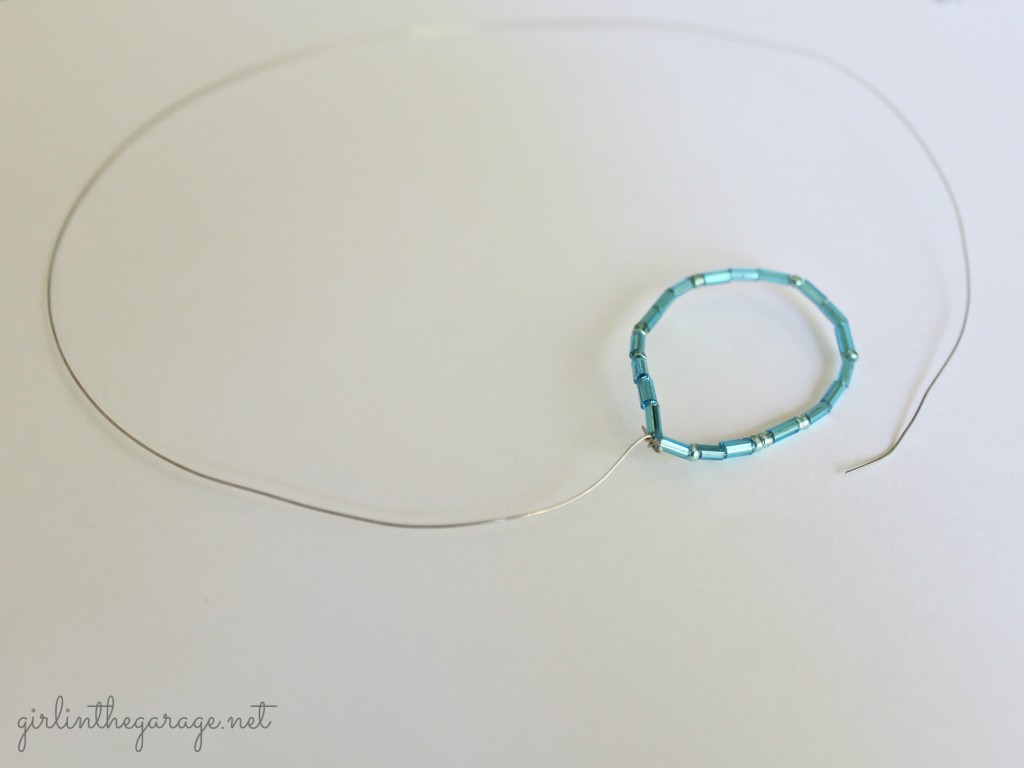 3.  Repeat the process until you have about 5 petals evenly spaced apart, pulling tightly and then bending and twisting the wire to secure it each time.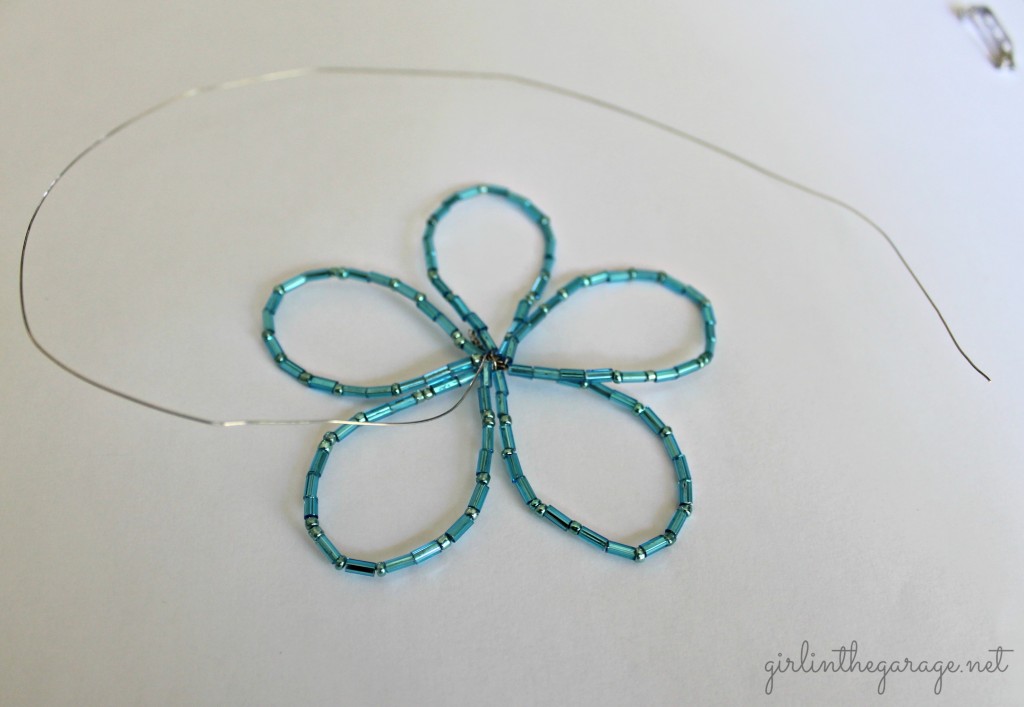 4.  Then make approx. three smaller petals in front of the larger ones.
5.  After your petals are complete, you should still have several inches of wire to work with.  Wrap the wire so that the end is sticking out from the middle back of the flower, and then slide the middle hole of the pin over it.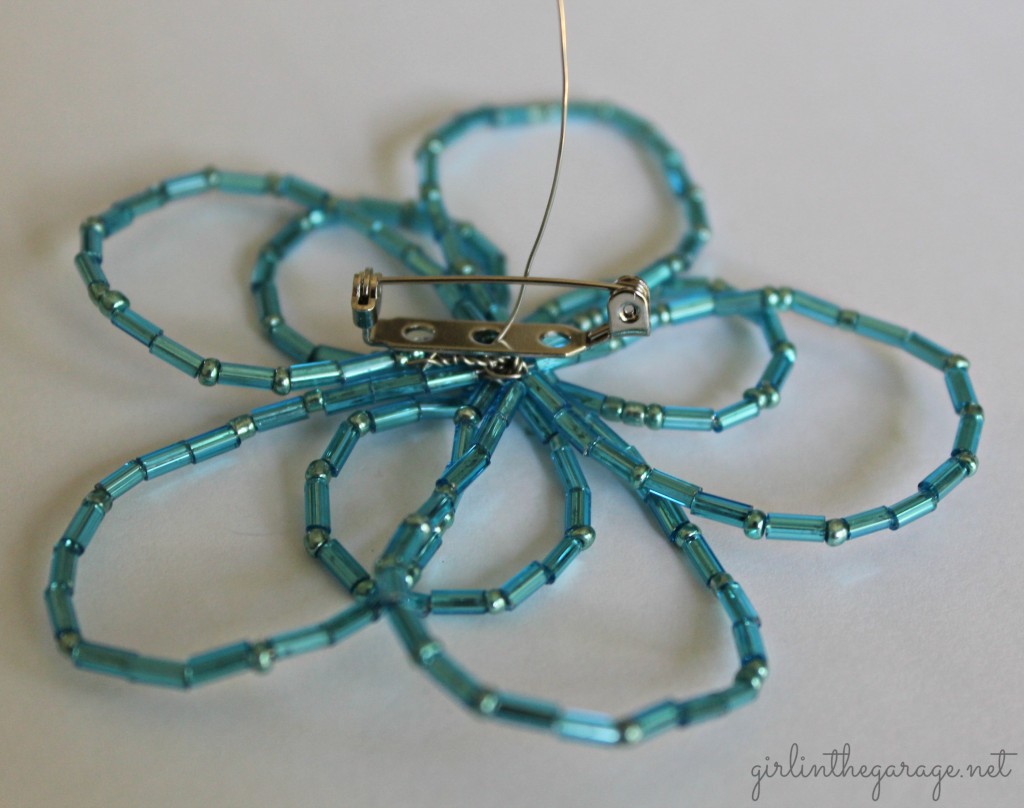 6.  Wrap the wire around and through the pin holes tightly (knotting them through the back of the flower also), and you can tuck the end of the wire in so it's not sticking out.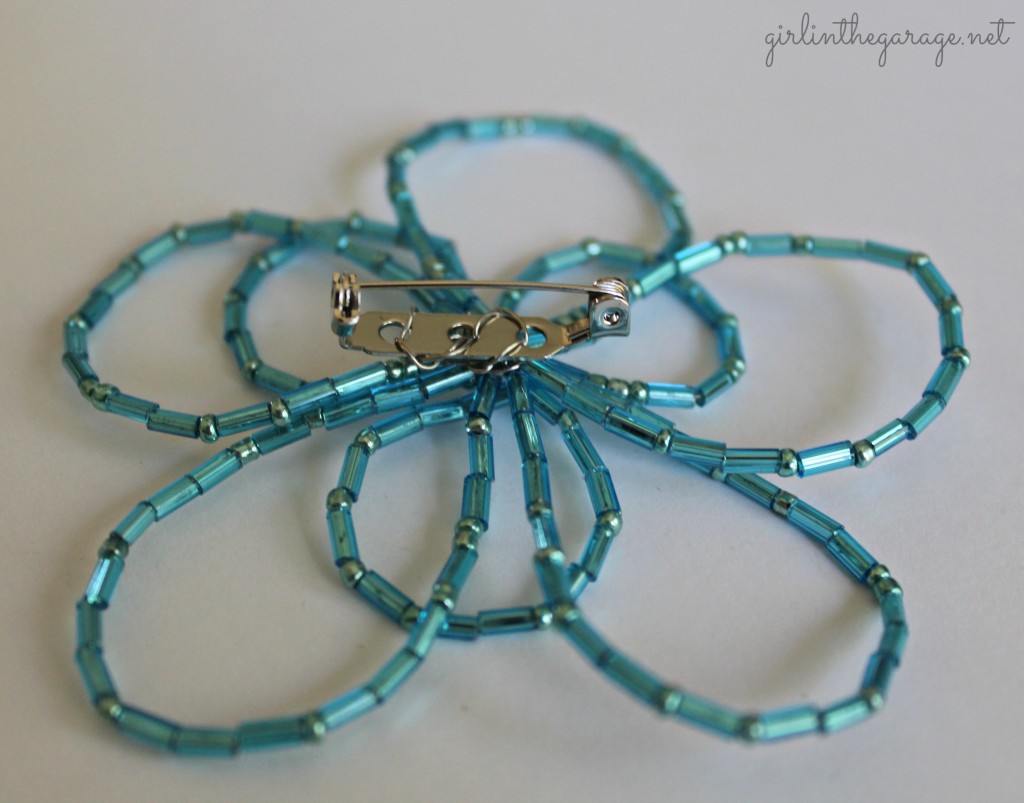 7.  As you're working on the back, keep checking the front to make sure everything still looks good on that side.  If any of the petals get bent out of shape you can easily bend them back!
8.  All done!  You can pin it to your shirt, jacket, or purse.  You can make them in different colors for holidays.  I even have some pinned to the lampshade on my nightstand to add some color and visual interest.  These are great to give as gifts too!
Have a fabulous weekend- we'll be celebrating my husband's birthday!   🙂
Jen
Recent posts:
Join the GITG Community
When you join this thriving online community of 90,000 creative souls, you'll be inspired to discover hidden artistic talents and learn skills to boldly face DIY projects with confidence.
You'll also receive my free guide "Just Paint It: 7 Tips for Transforming Furniture with Confidence."