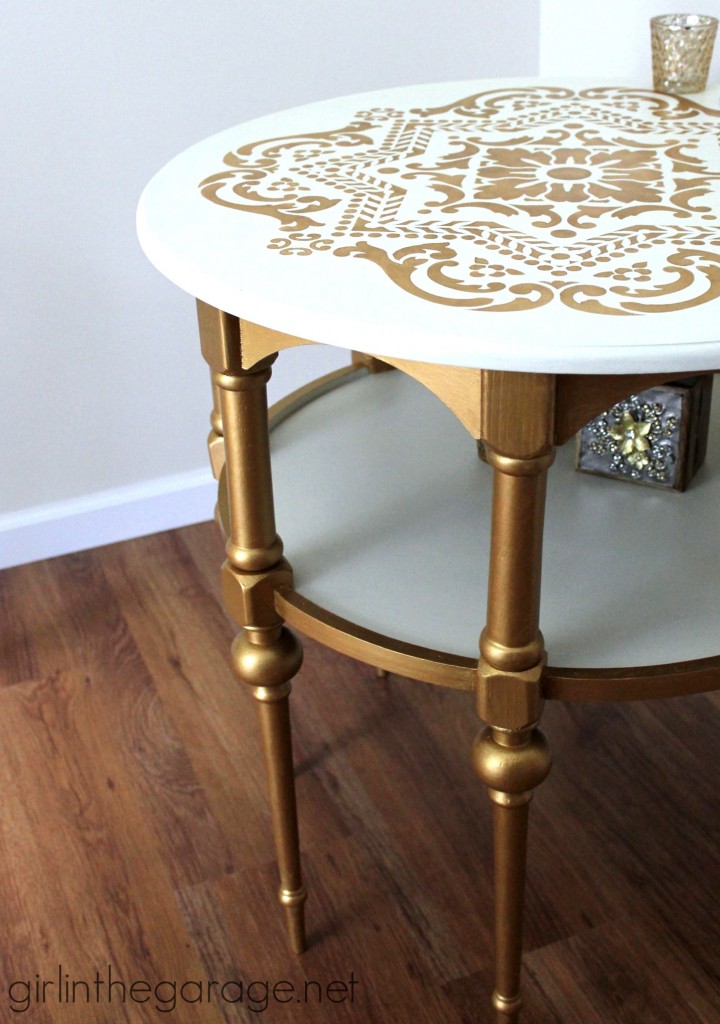 Yes this is a gold and white stenciled table makeover, but that just sounds so boring, doesn't it?  This is definitely not a boring table.  Once in a while, all the stars align and a project comes together exactly like I imagined- this is one of those times.  <3  I hope you love it too!
Today is Themed Furniture Makeover Day, and this month we were challenged to create a two-tone project.  (See all the previous TFMD posts and themes HERE.)  If you scroll all the way down you can see all of my friends' makeovers too.
My mom sent me a fuzzy cell phone pic of this table at the thrift store (she's always looking out for me!) and I fell in love with the shape – it reminds me of the Coliseum.  I paid more than I normally would but it was worth it!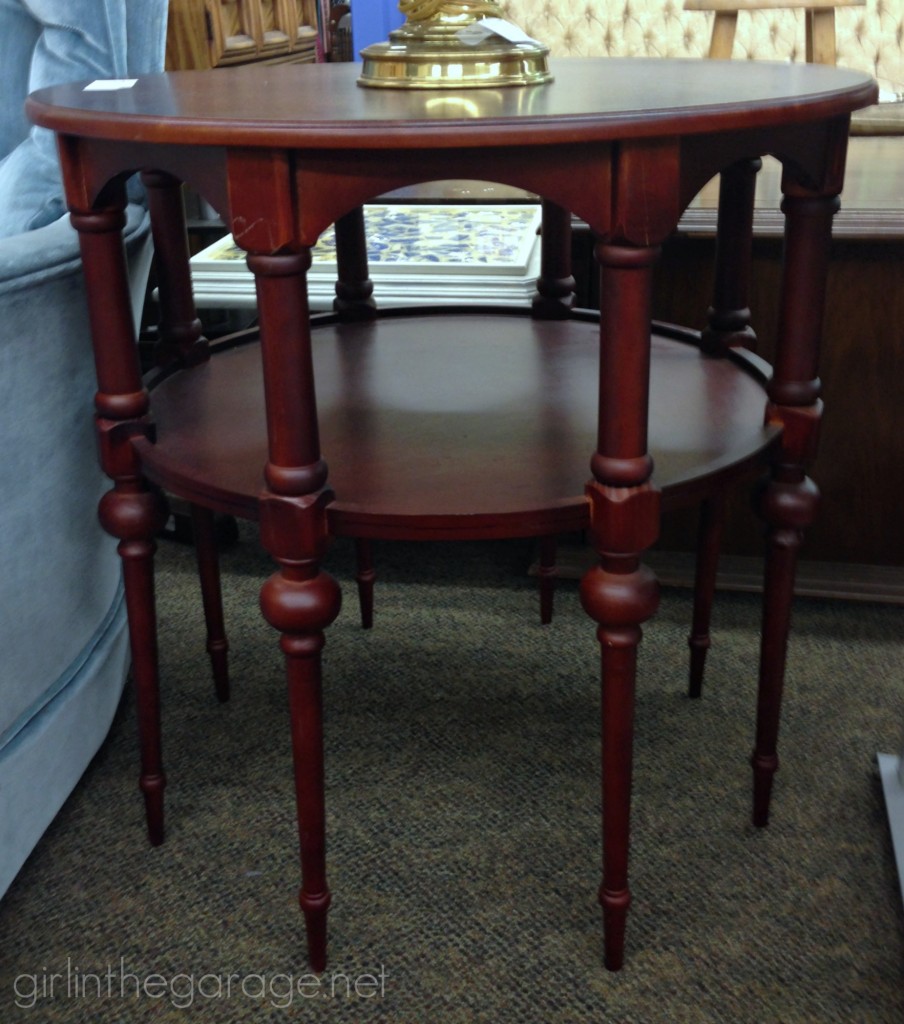 First, because of the reddish wood I primed the whole thing.  Red tends to bleed through light colored paint, and I didn't want to take any chances.  (Plus Modern Masters recommends this brand of primer for their metallic paints.)
I also used Annie Sloan Chalk Paint® in Old White, Modern Masters metallic paint in Olympic Gold, and finally MasterClear polyurethane to protect it all.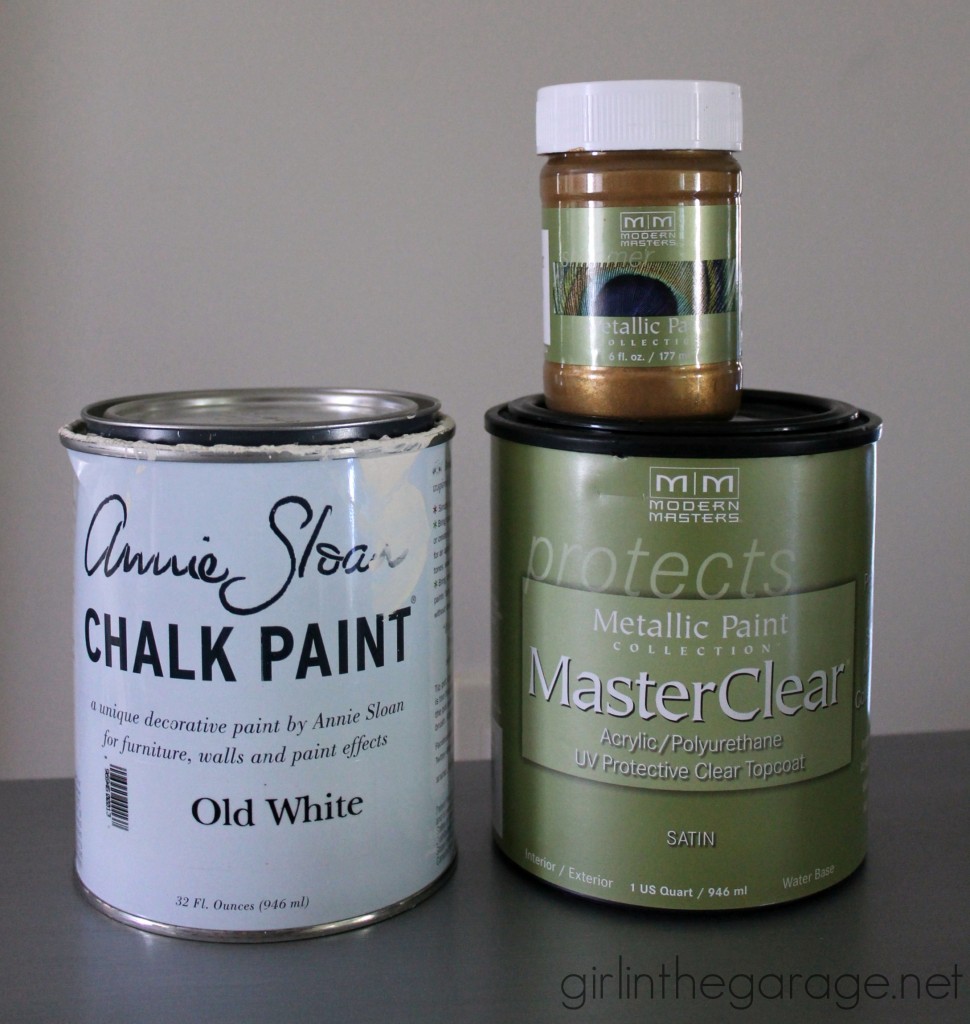 After painting the two shelves in Old White, I stenciled the Lisboa Tile Stencil from Royal Design Studio – and I really believe the combination of Chalk Paint®, metallic gold paint, and the Lisboa stencil made some magic!   😉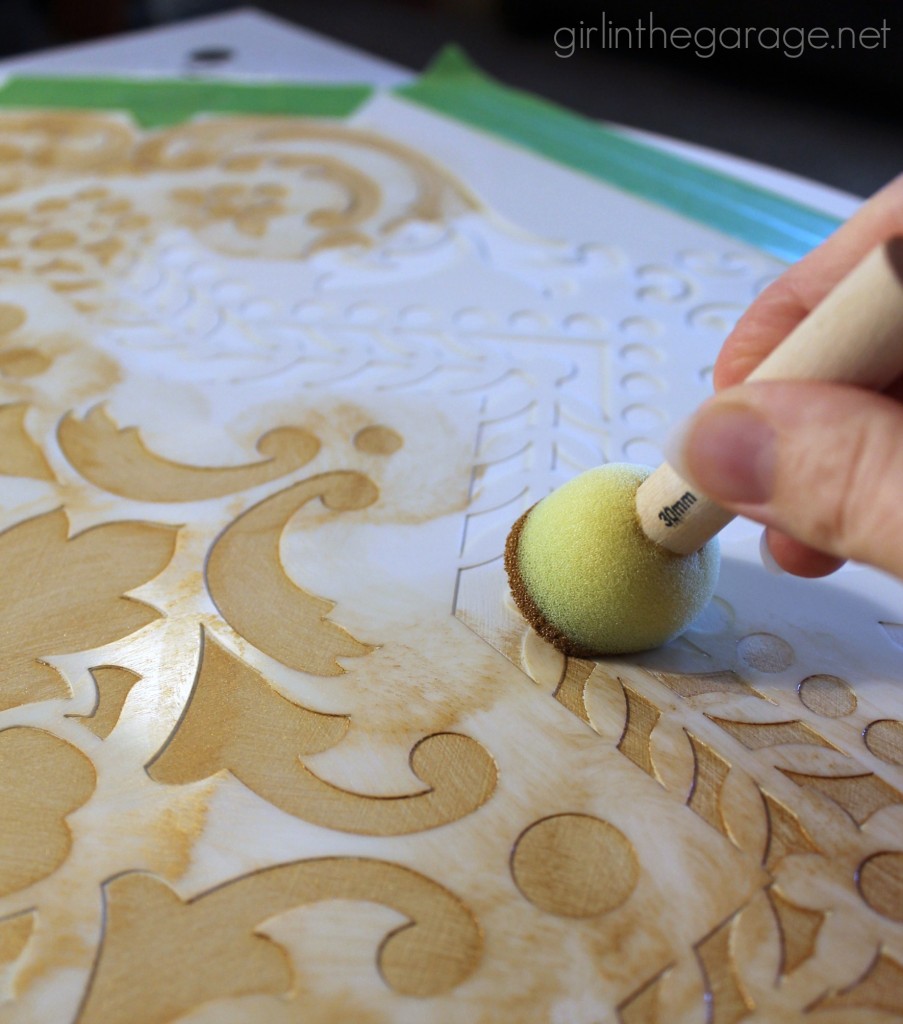 The rim and eight legs all got about 3 coats of Olympic Gold, and all of it was protected with the MasterClear poly.
Here's how the top turned out: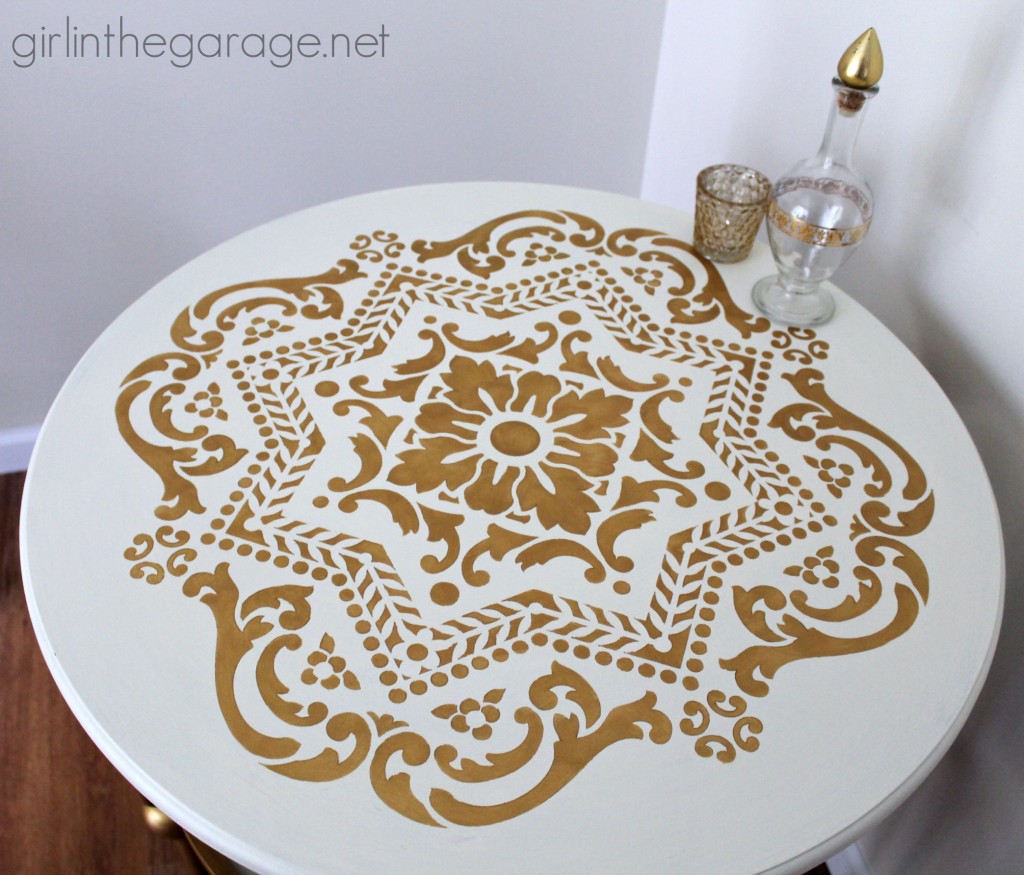 It looks so gorgeous when the light shines on it and makes it shimmer!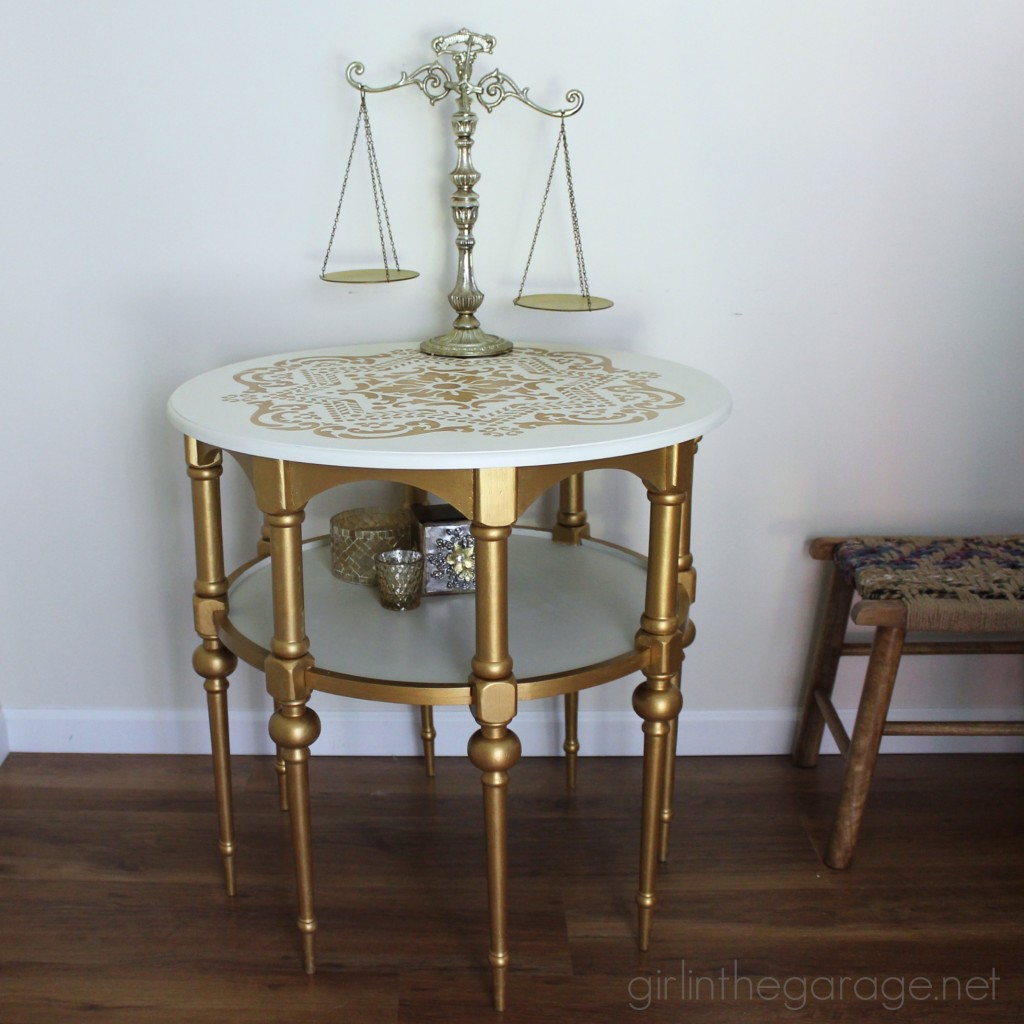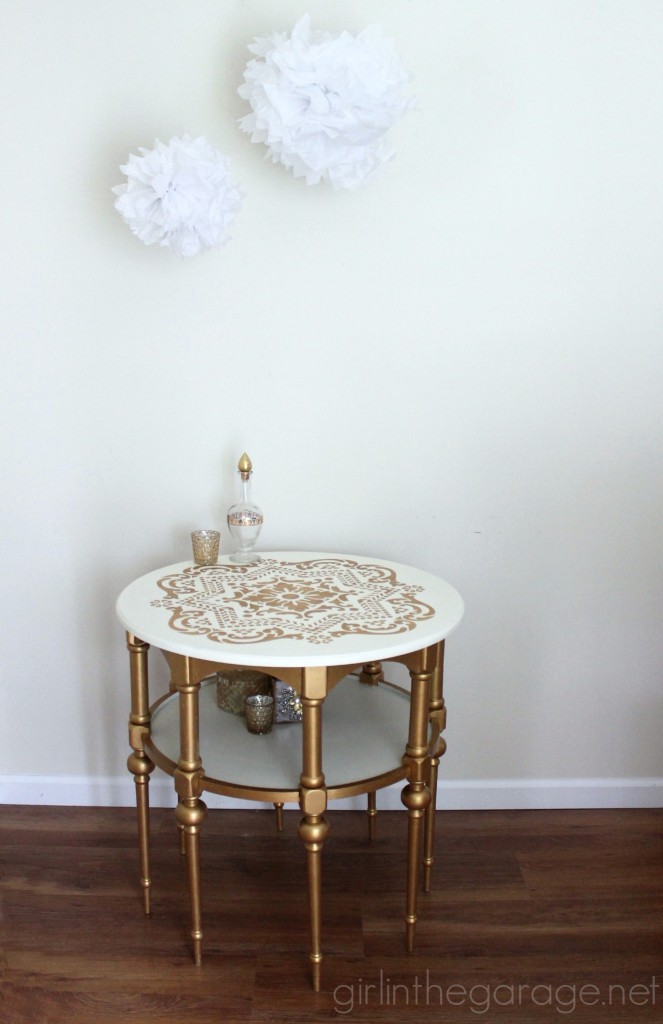 You can find all of my Chalk Paint® projects HERE…
and my recent platinum Modern Masters metallic furniture makeover HERE.
Have a fabulous day!
Jen
Please visit my friends' projects also by clicking on the photos below.