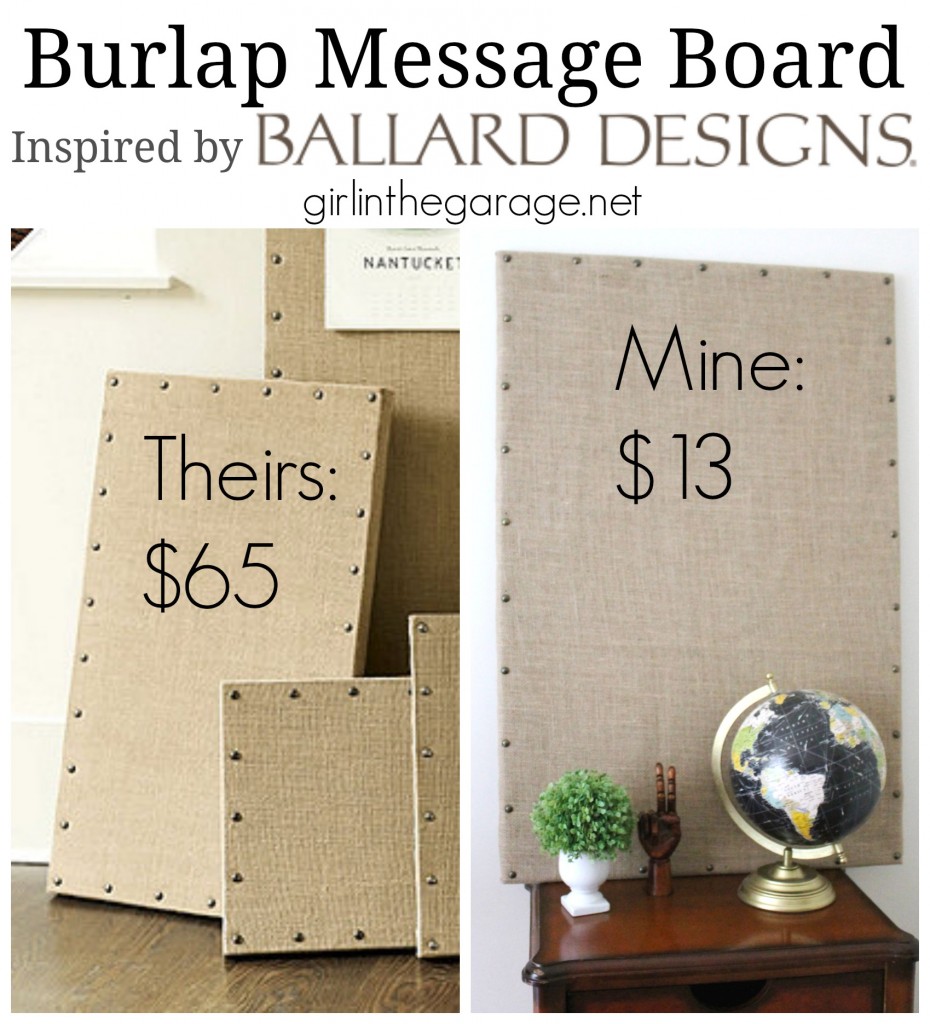 Today is Day #2 of the Rock Your Knockoff Fall Tour – where my friends and I all recreate expensive pieces from stores like Pottery Barn, Ballard Designs, Anthropologie, etc. for a fraction of their price.  (Scroll to the bottom to see other knockoffs- more will be added every day this week!)  I made my own DIY burlap message board, inspired by Ballard Designs' board HERE.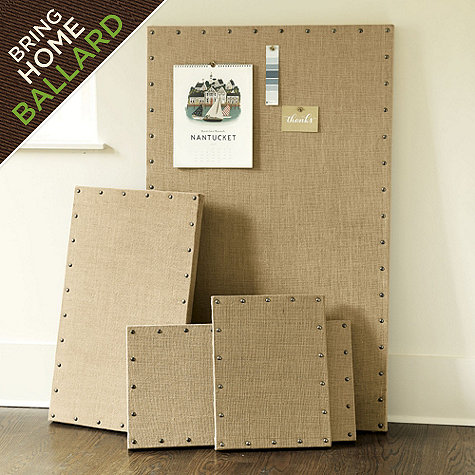 The board on the left is 33″x20″ (Medium) and is currently on sale for $65 (reg. $89).  The price has now increased to $99.  Ouch!
Heck, I knew I could make this myself for much cheaper!
Supplies:
Cork board (mine is 23″x35″) – $9.99 at Target (or free if you already have one at home)
About one yard of burlap – $2.50 at Hobby Lobby after coupon (reg. $3.99/yd)
Decorative brass tacks – Free since I already had some leftover (otherwise $1.99 at Hobby Lobby)
Total:  about $13 (I rounded up)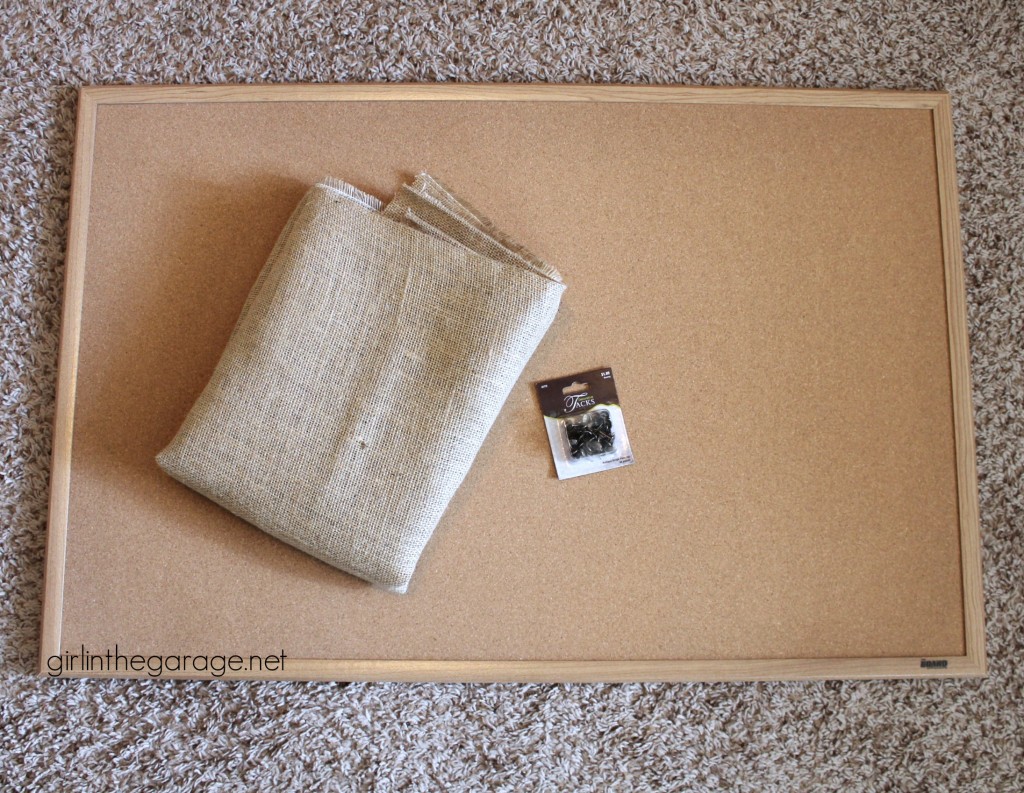 The directions are almost too easy – first, cut your burlap so that there's about 3-4 inches longer than the cork board on each side.  (Iron if needed.)  Fold the edges over the board and staple on the backside with a staple/upholstery gun (I got mine from Hobby Lobby a long time ago- it's inexpensive and necessary for upholstery projects).  Read more about upholstering HERE.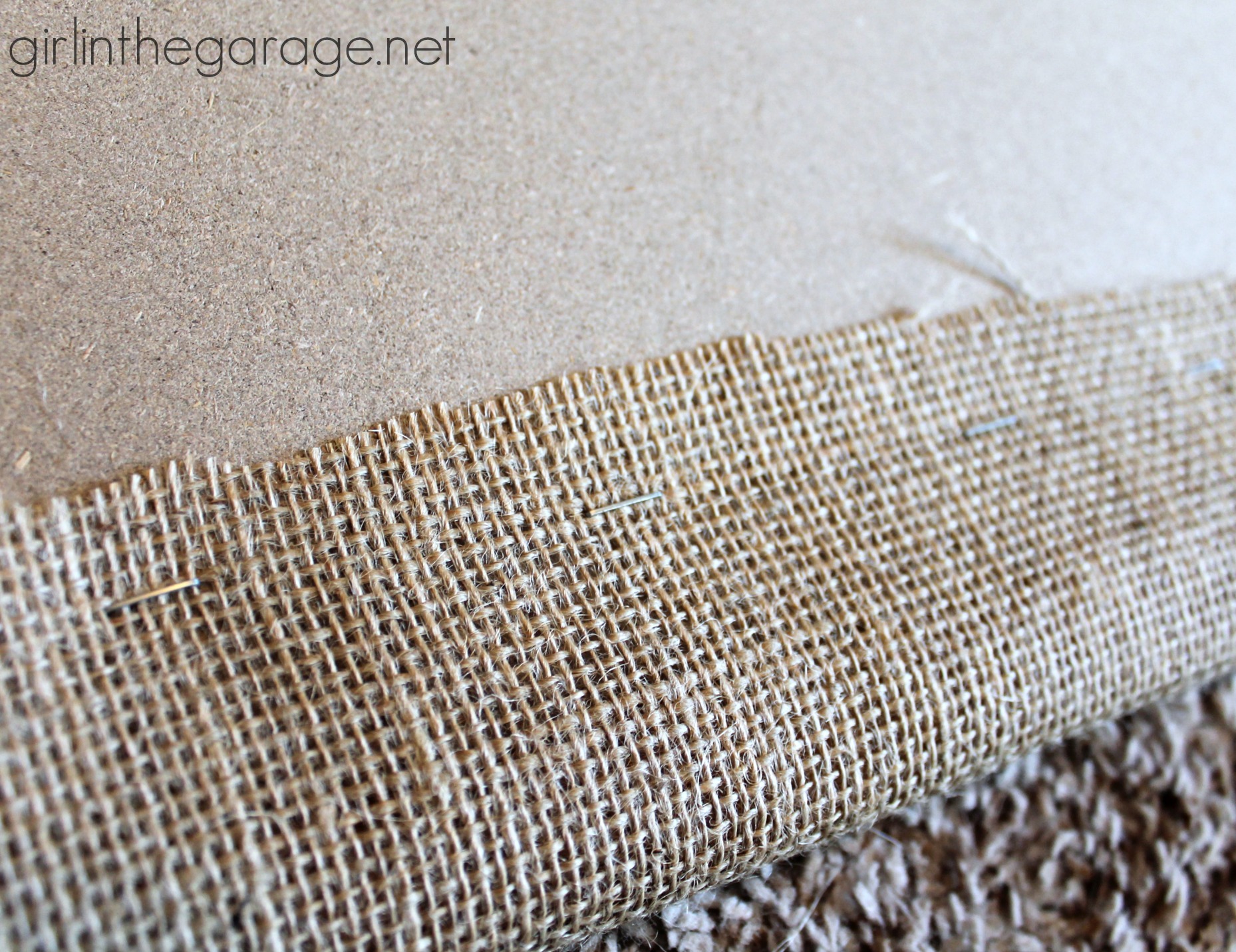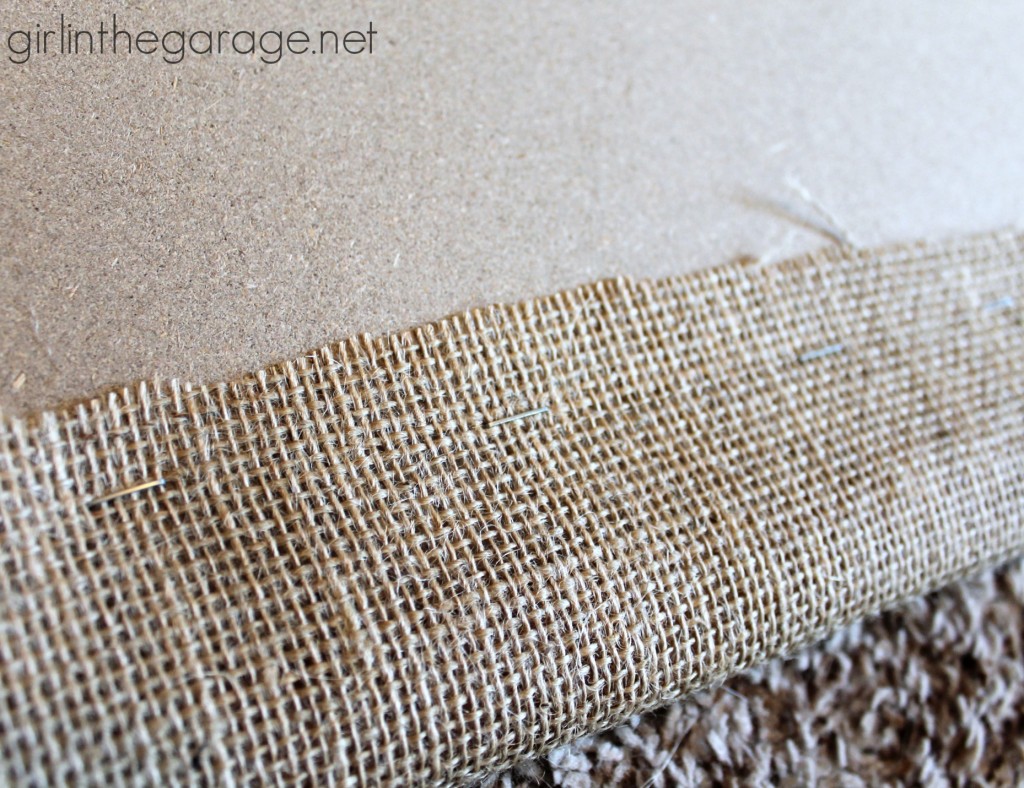 After your burlap is stapled, measure and hammer your tacks in place.
Easy peasy, right?
And so much cheaper than $99 (ahem)… especially since you can do this project in under an hour!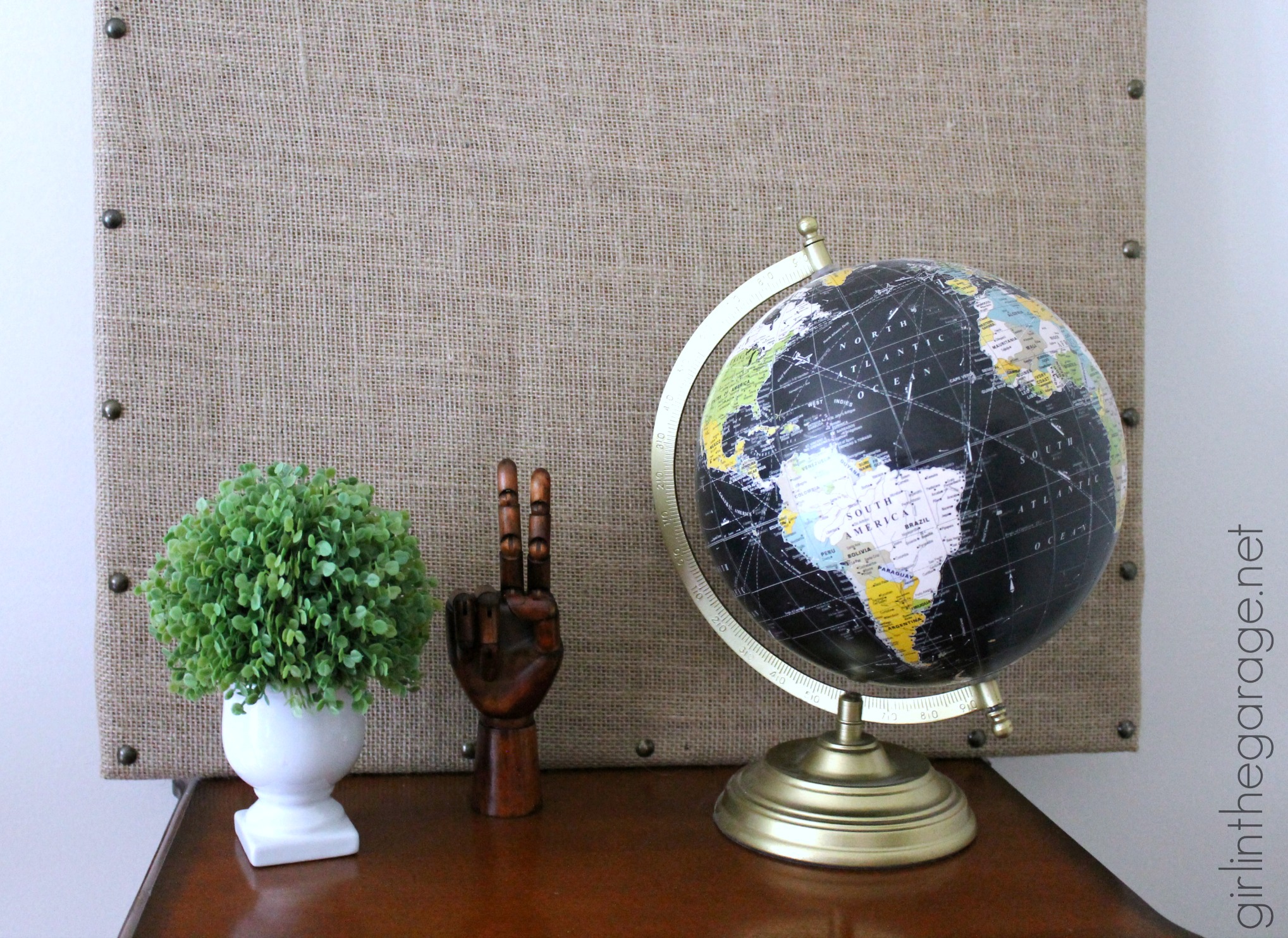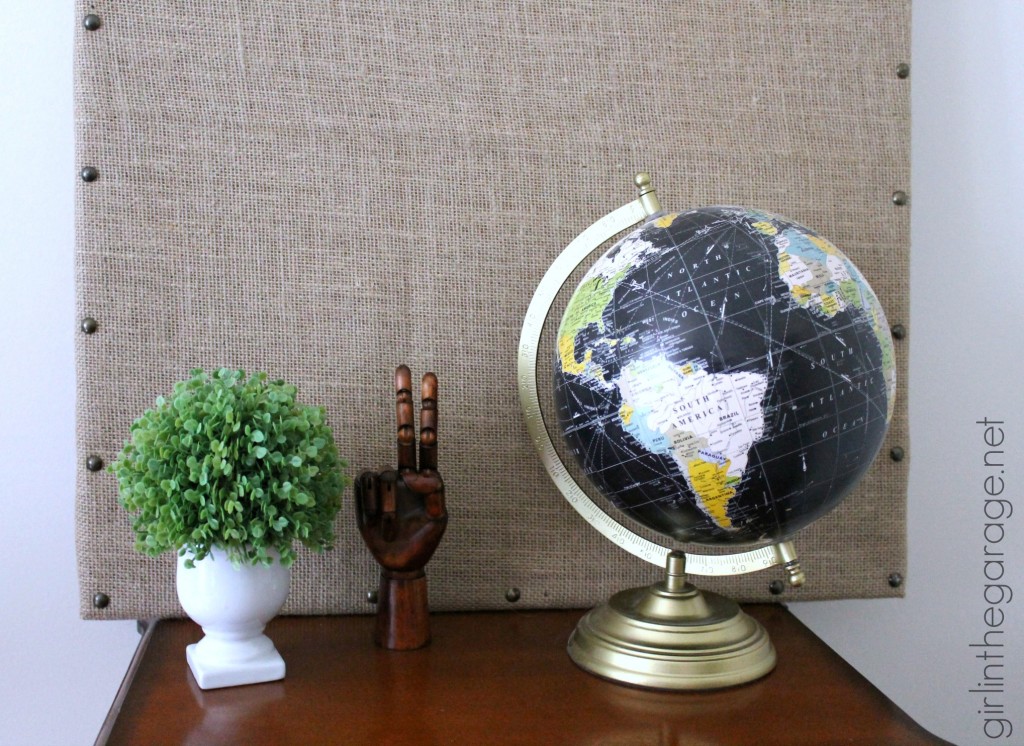 Please visit my friends' projects below for more "knockoff" inspiration!
Jen