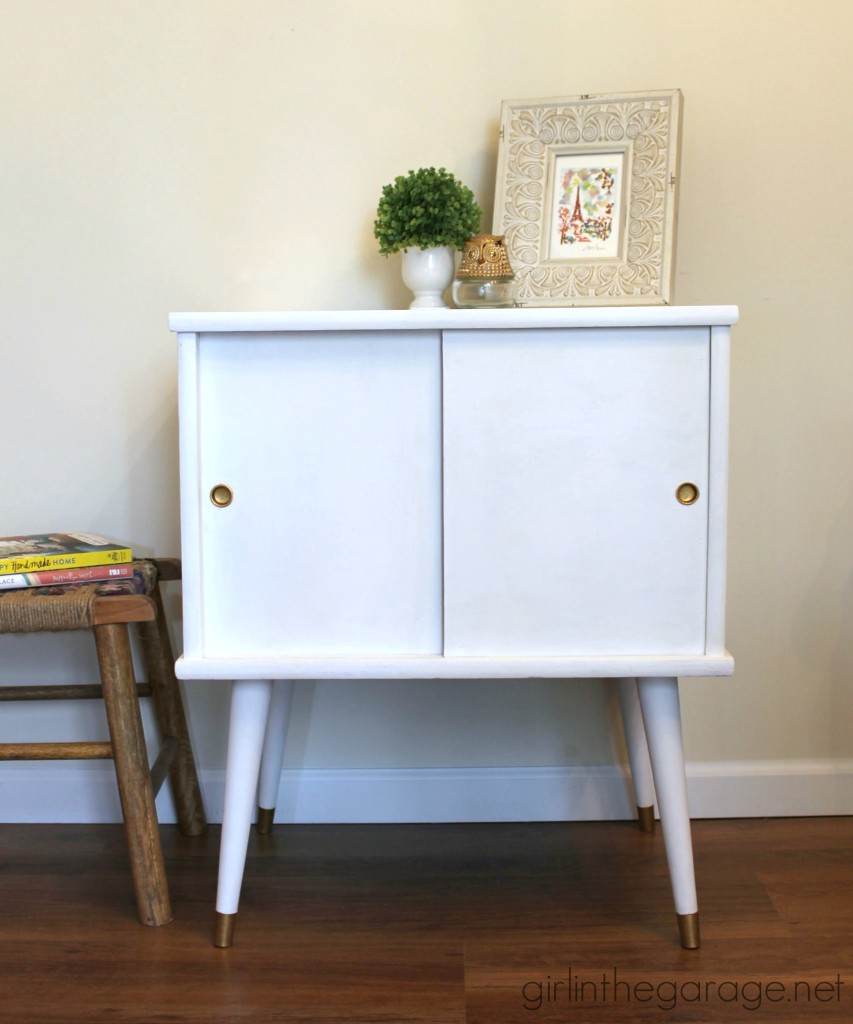 Did that title make you nervous?
I'm not an in-your-face kind of girl; I'm pretty low-key.  I like unique and whimsical projects, but usually if they're done in a subtle way.  Confused now?  😉  You can skip ahead and scroll down for more pics if you want, but promise to come back up and read the rest of the post okay?
A couple months ago I scored this awesome midcentury piece.  It's actually a record cabinet, but these days I think most people would use it for storing books or magazines rather than records.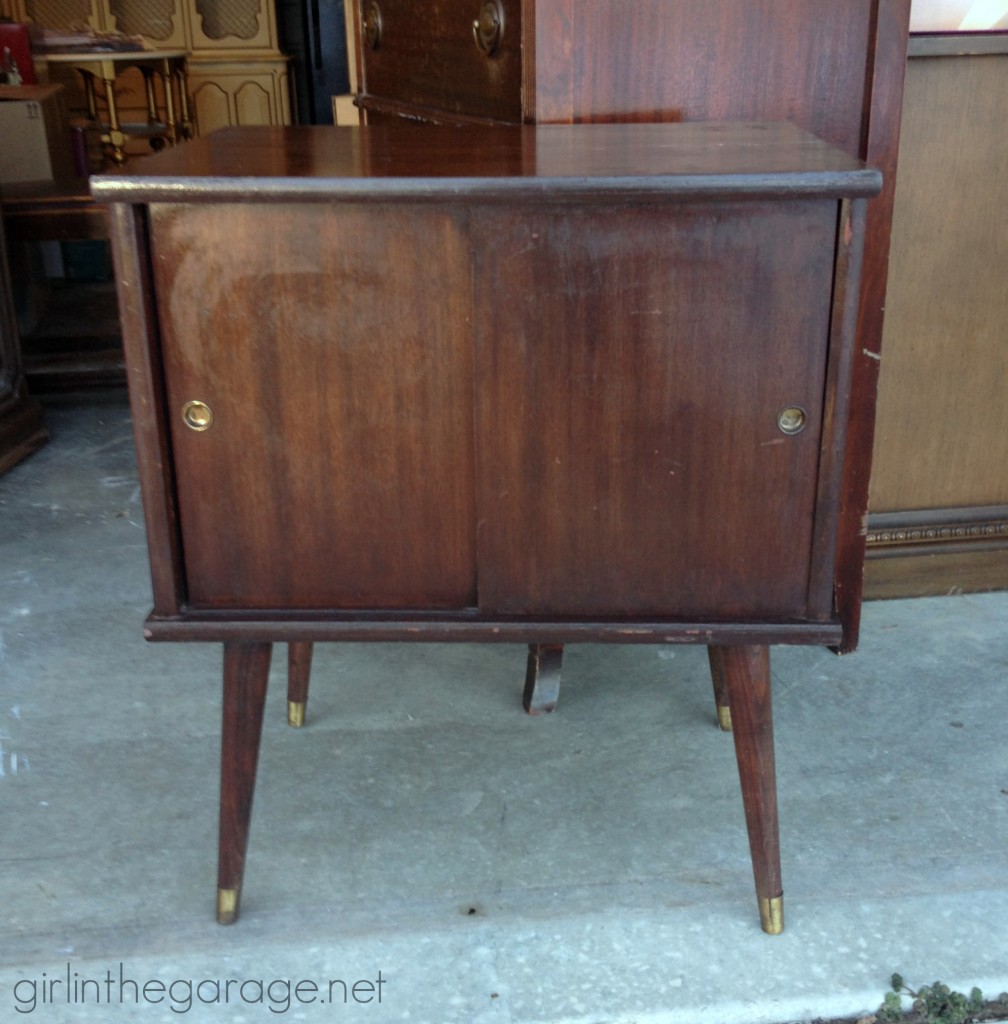 See what I mean?  Pretty cool.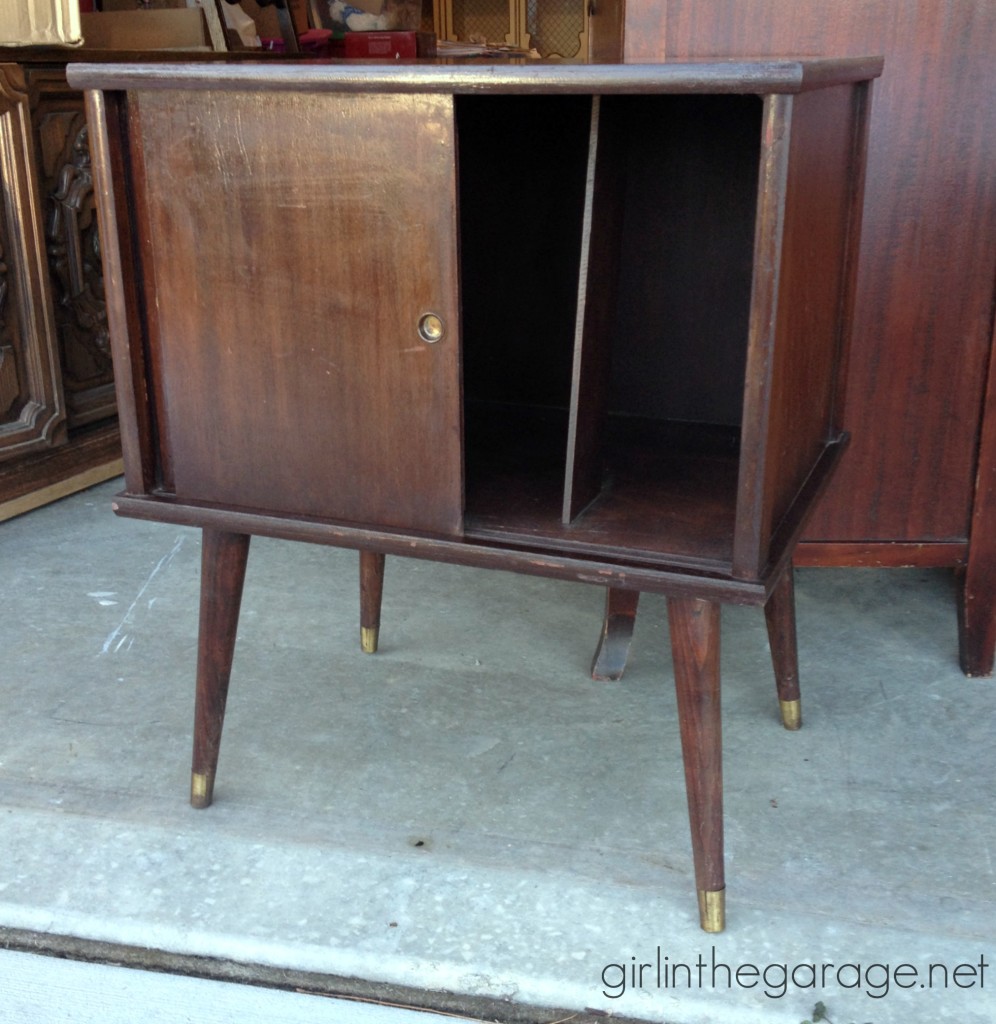 I totally loved the shape and style of this piece but I envisioned it to be brighter and more fun.
I painted it in Annie Sloan Chalk Paint in Pure White (which took several coats to cover this dark piece – I should've used some shellac primer first) and for the subtle, whimsical part I added polka dots to the inside.  I used Modern Masters Olympic Gold metallic paint and a sponge pouncer from Martha Stewart. (I have this exact pouncer set

from Amazon – affiliate link.)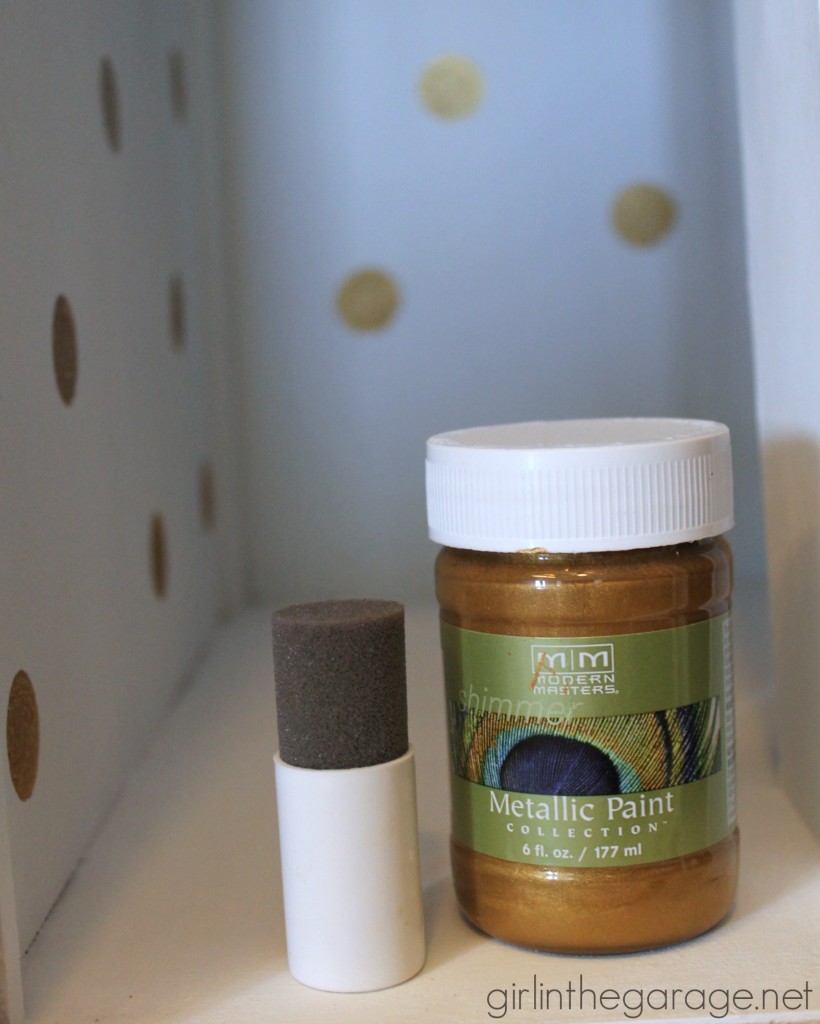 Lastly I protected it all with Annie Sloan's clear wax.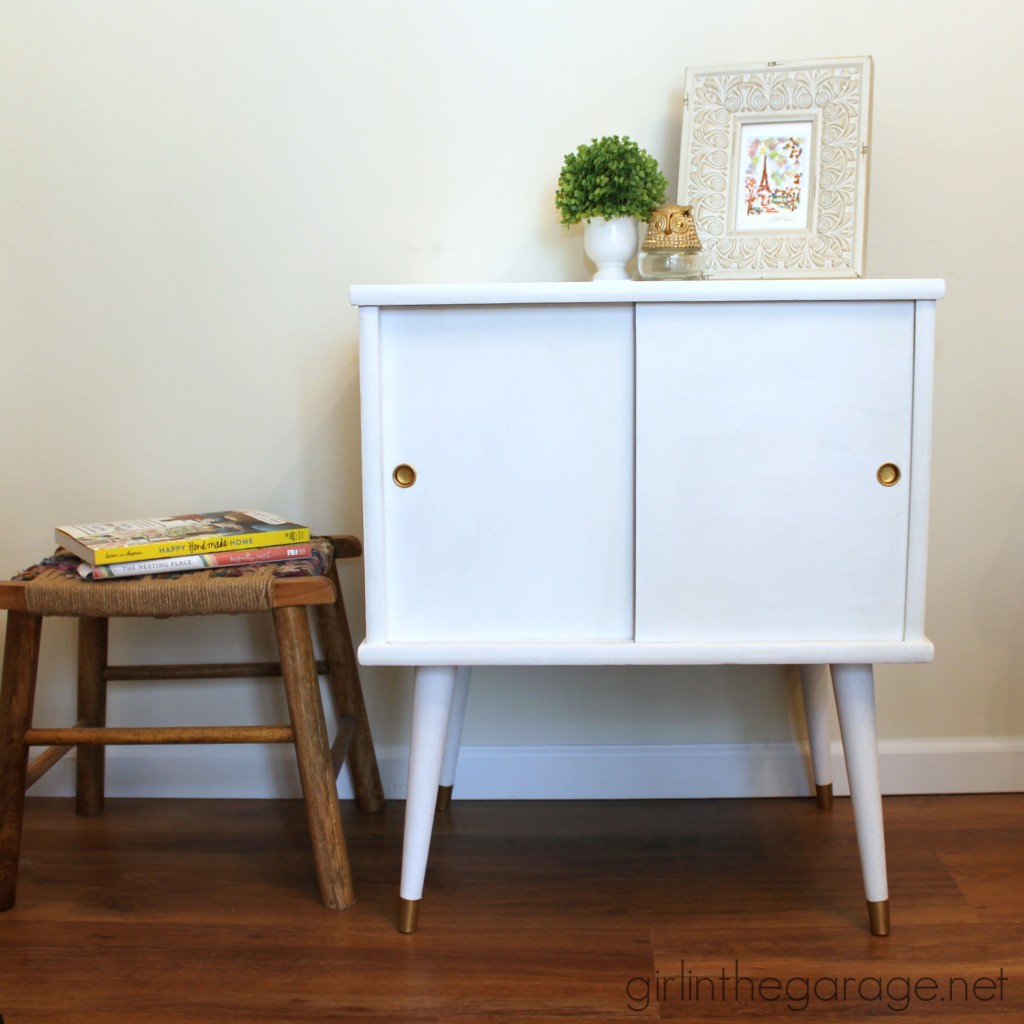 Surprise!  So fun, right?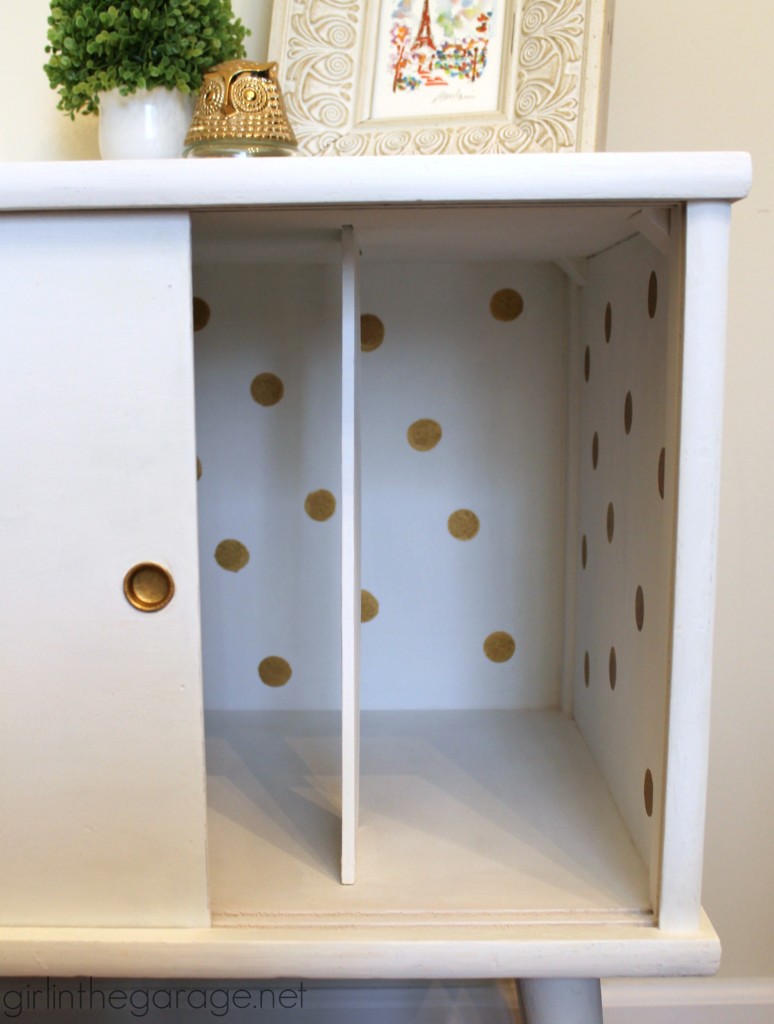 Below is one of the original prints I bought from an artist in Montmartre, Paris.  It normally hangs on my bedroom wall.
And here's a handy before/after collage: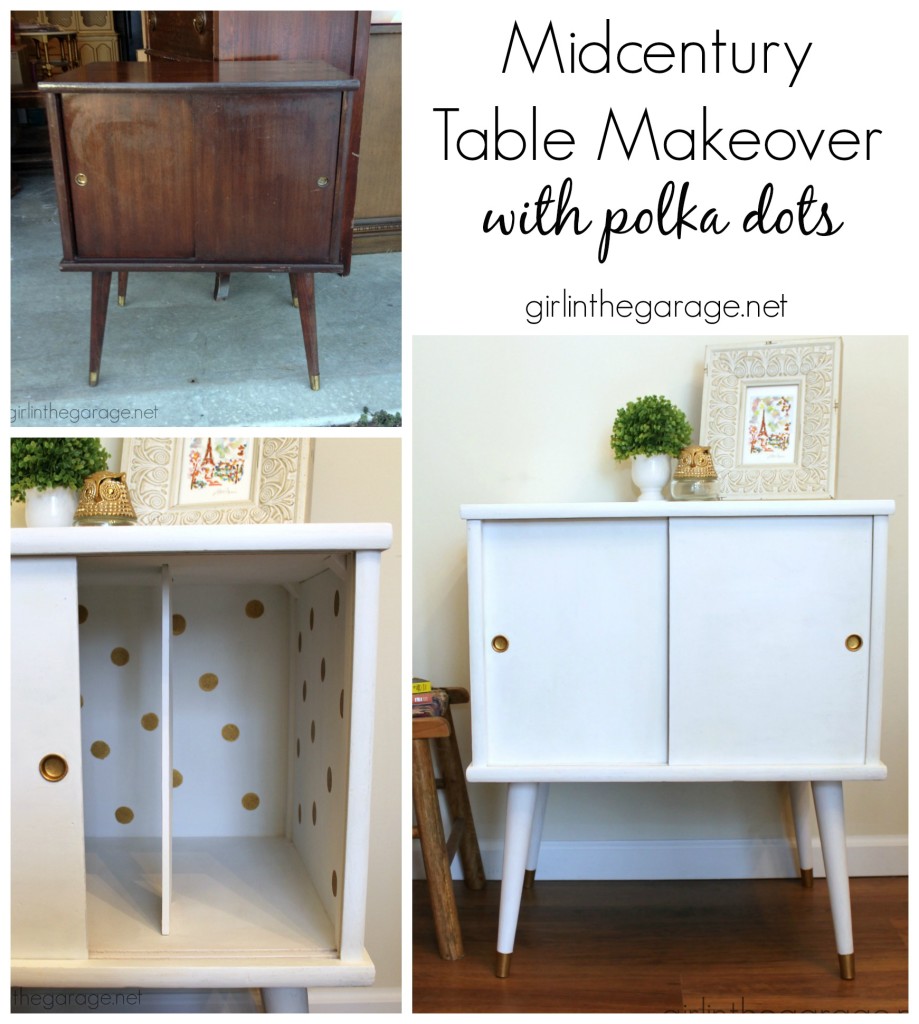 I hope you like my midcentury table makeover – if so, please share it with your friends.  🙂
The boys are on spring break so I may not be blogging too much this week – but next week is a boy-themed celebration with some of my blogger friends, including a giveaway!
Jen
Recent Awesome Posts:
*  Patchwork Decoupage Table Makeover + "Best of DIY" Showcase
* Dirty Distressed Desk in French Linen – Themed Furniture Makeover Day