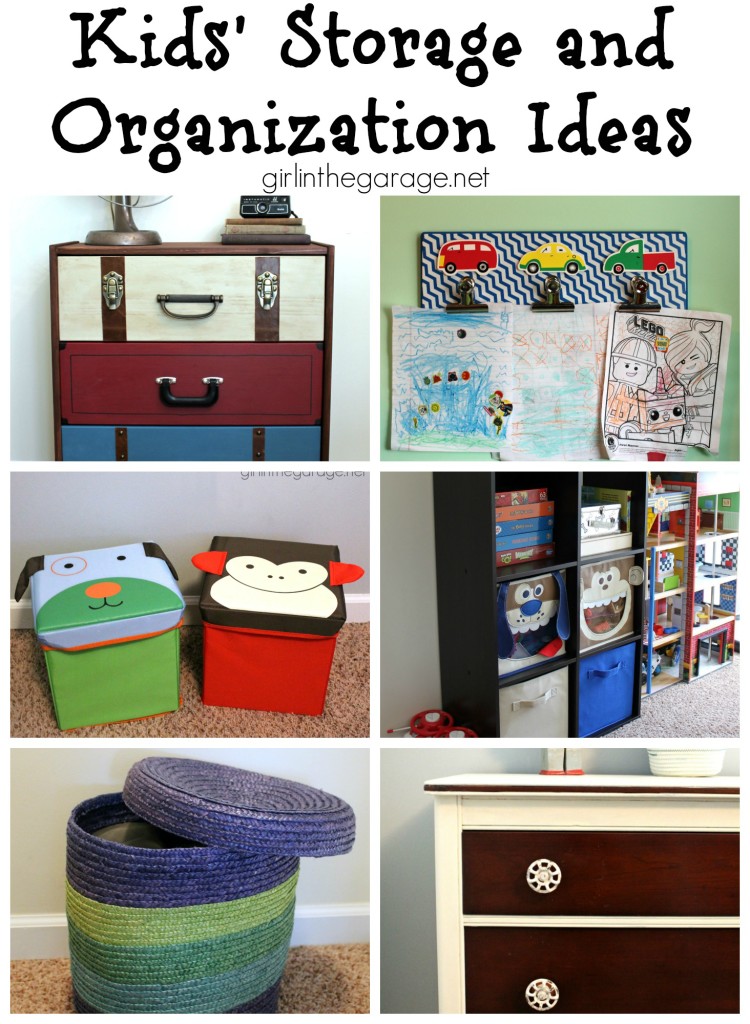 Hi friend, this week is Boy Mom Madness week for a group of us bloggers.  Are you a mom of boys?  (I've got two stinkers- I mean cuties!)  These ideas could really work for girls too though.  Some bloggers are participating every day and some (like me) are only joining a few days.  Today I'm sharing storage and organization tips, and Friday there will be a big giveaway so be sure to check back!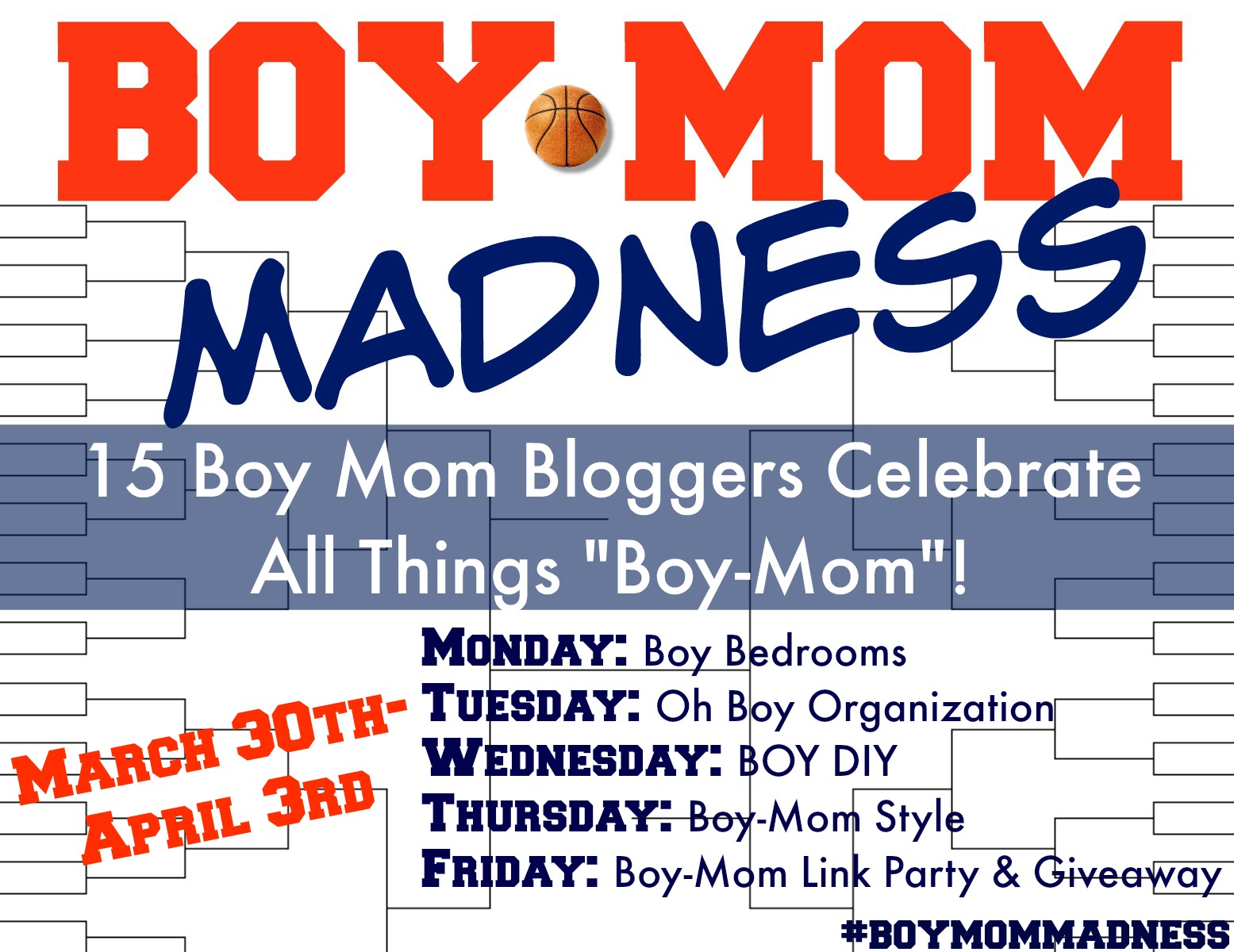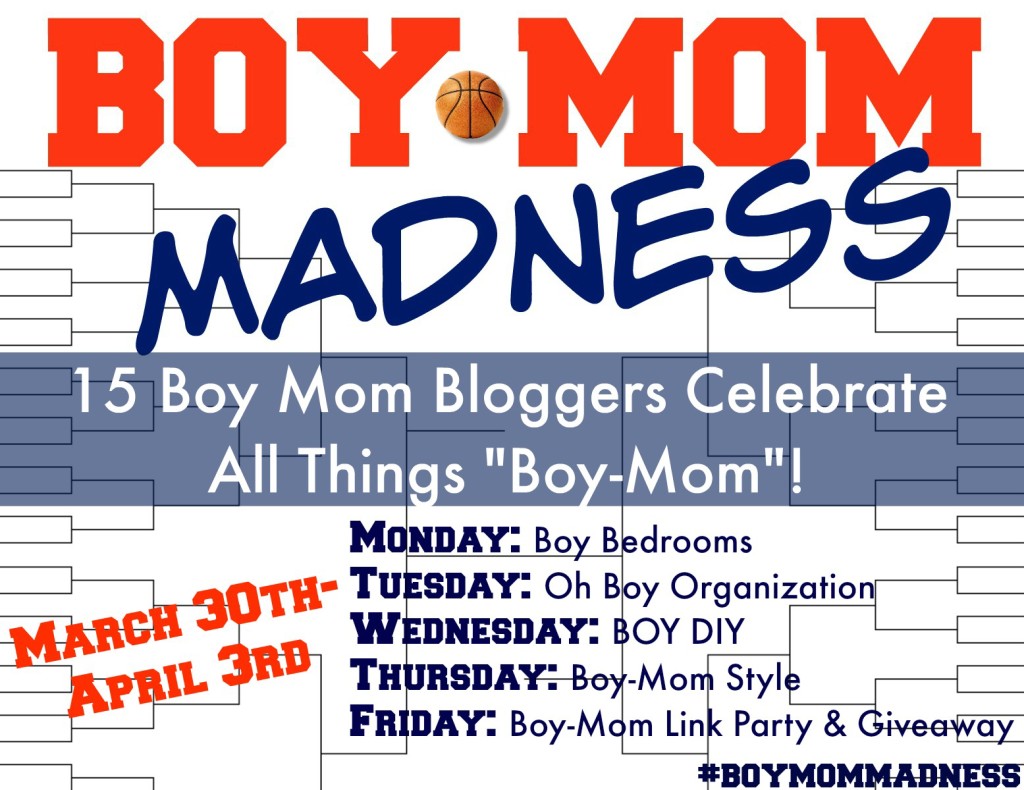 Here are some of the ways I corral all the toys, books, etc. that my boys endlessly accumulate:
1.  A bookshelf like this fits so many things – especially cute storage bins to hide small toys.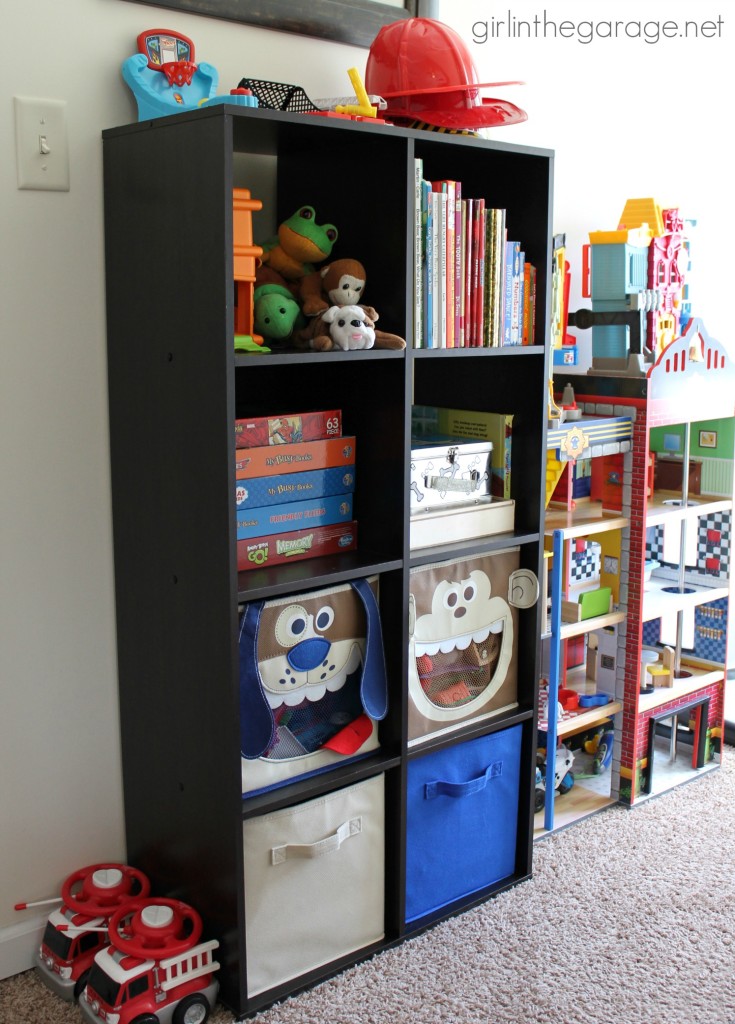 2.  Each of my boys has one of these in their bedroom – they keep whatever they want inside, and the top is padded and strong enough to be used as a seat.  (We also have a larger solid blue bin like these that we store all of the boys' Legos in… when they're not strewn about the floor in every square inch of the playroom!)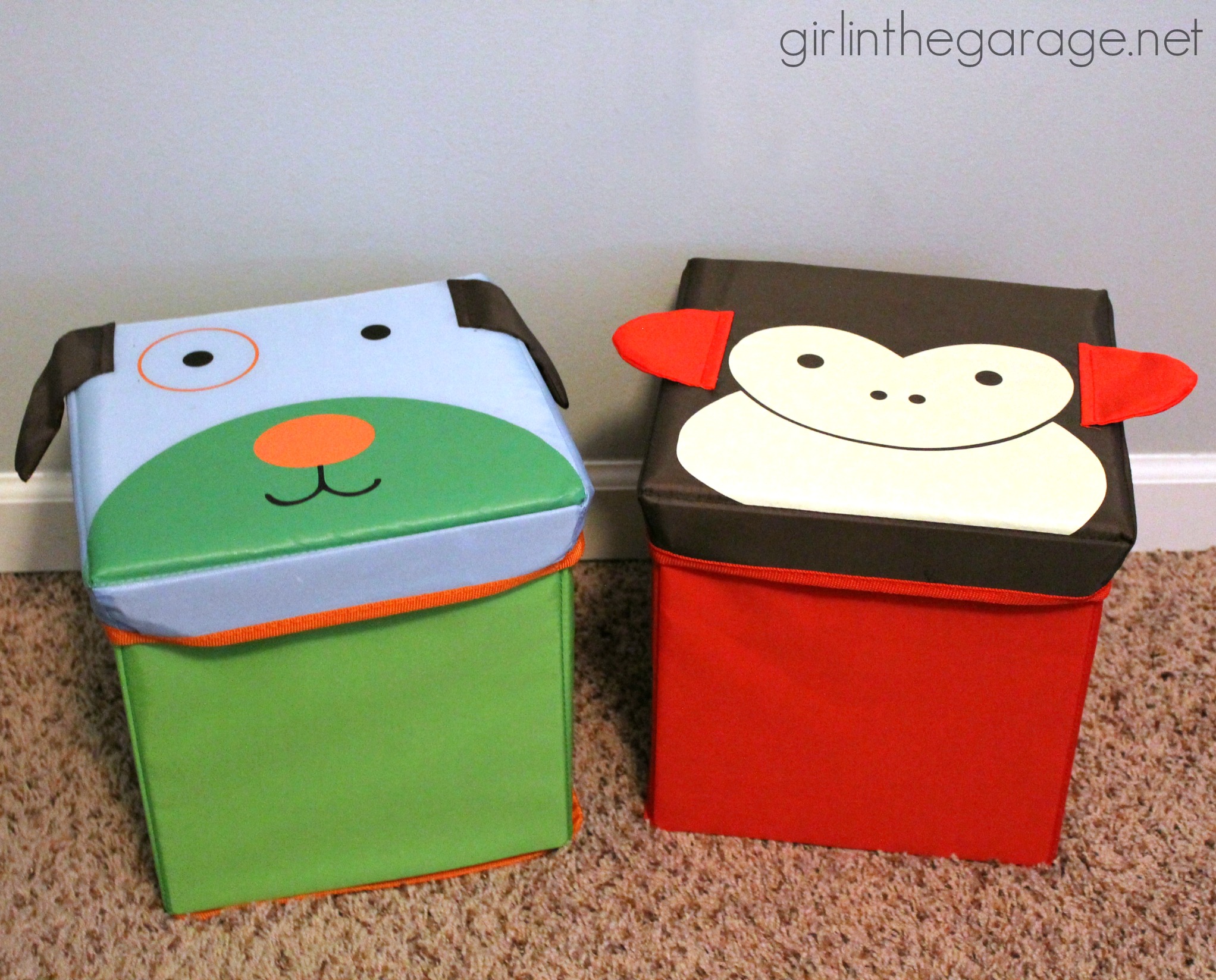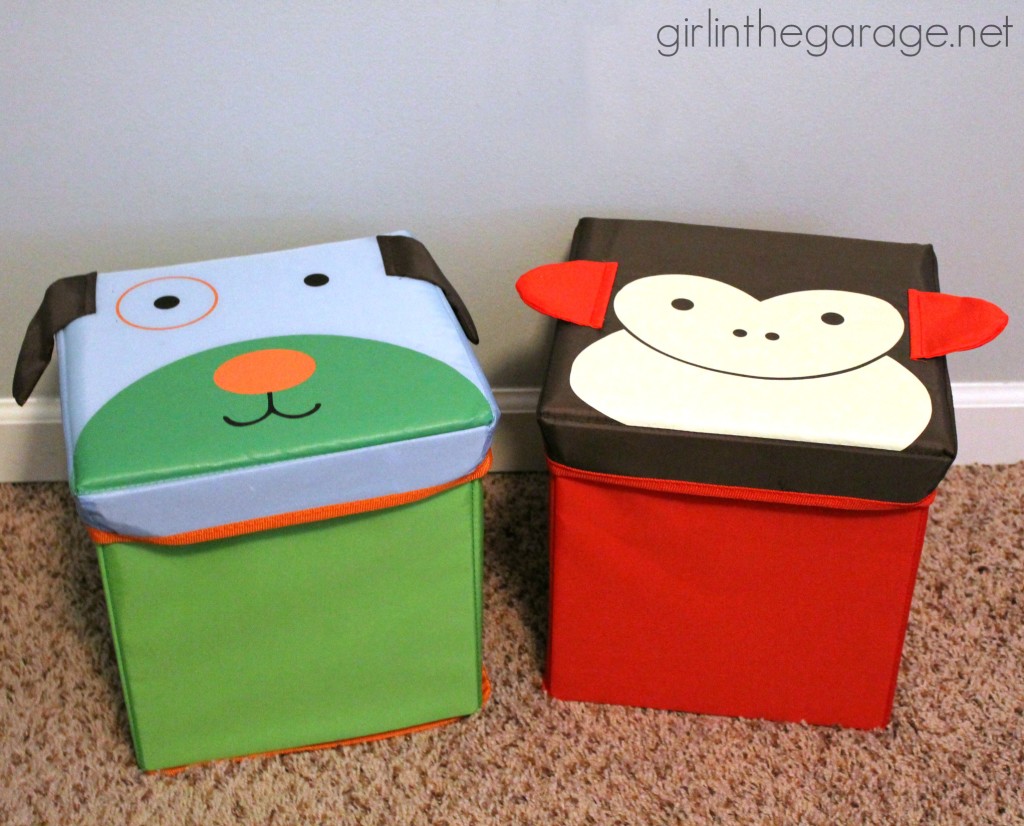 3.  This colorful basket with lid hides Superman and Batman costumes – until their next important mission.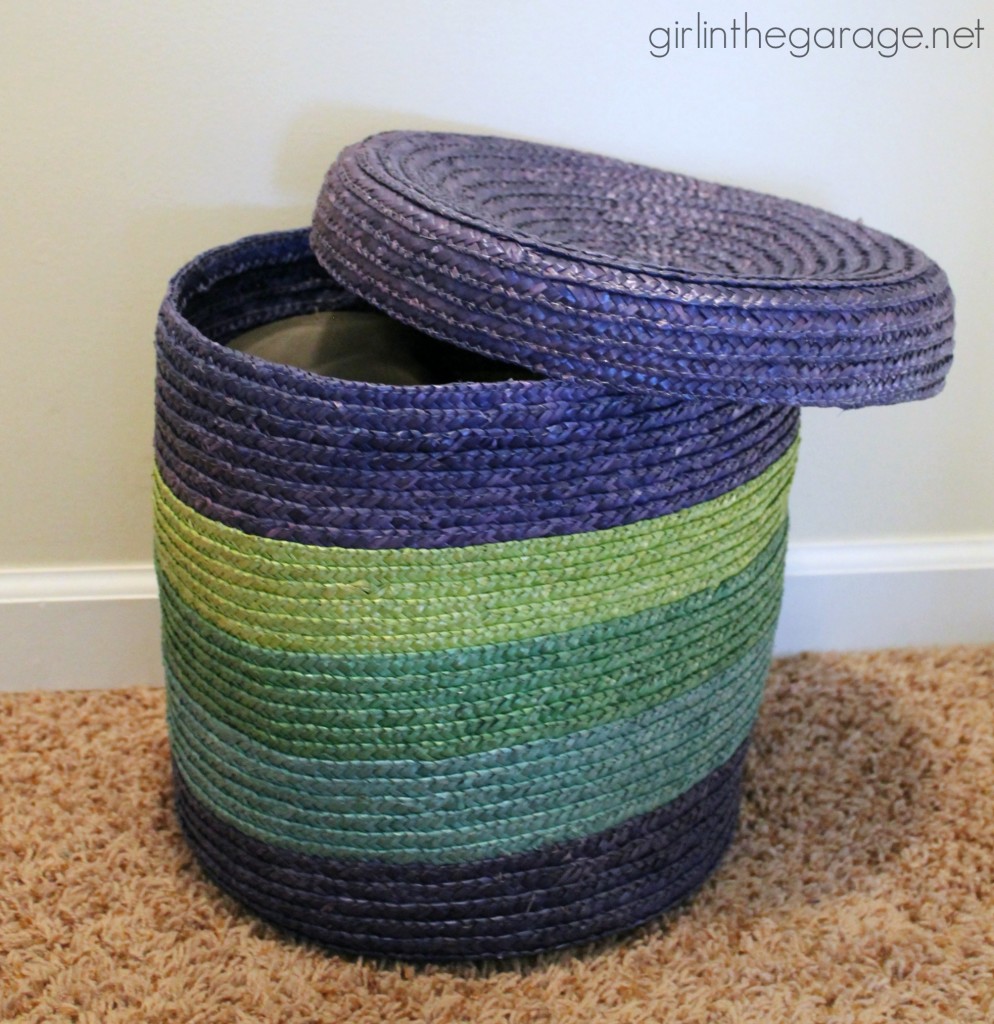 4.  A large storage cube holds more of the 100s of books the boys have.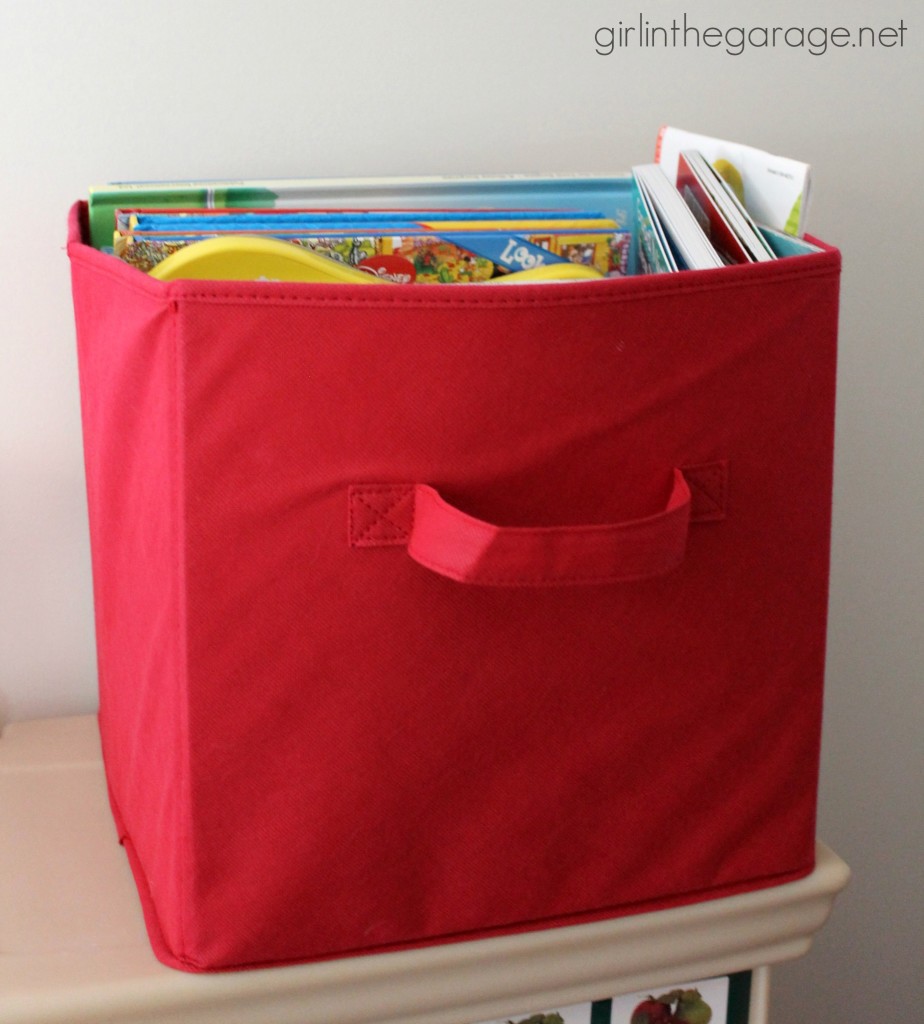 5.  Each boy has a clipboard in his room to hang artwork or special papers.  This one was purchased…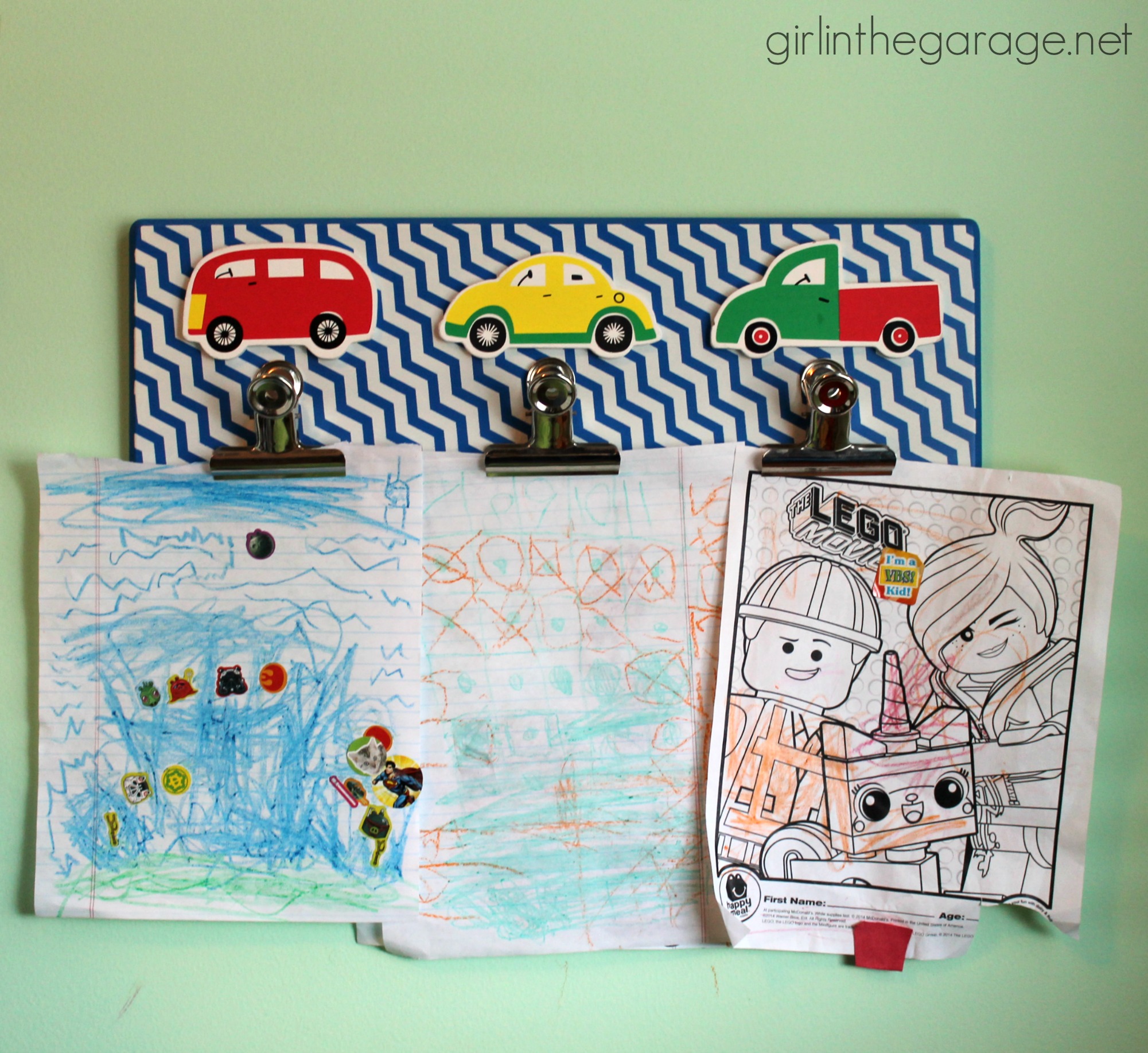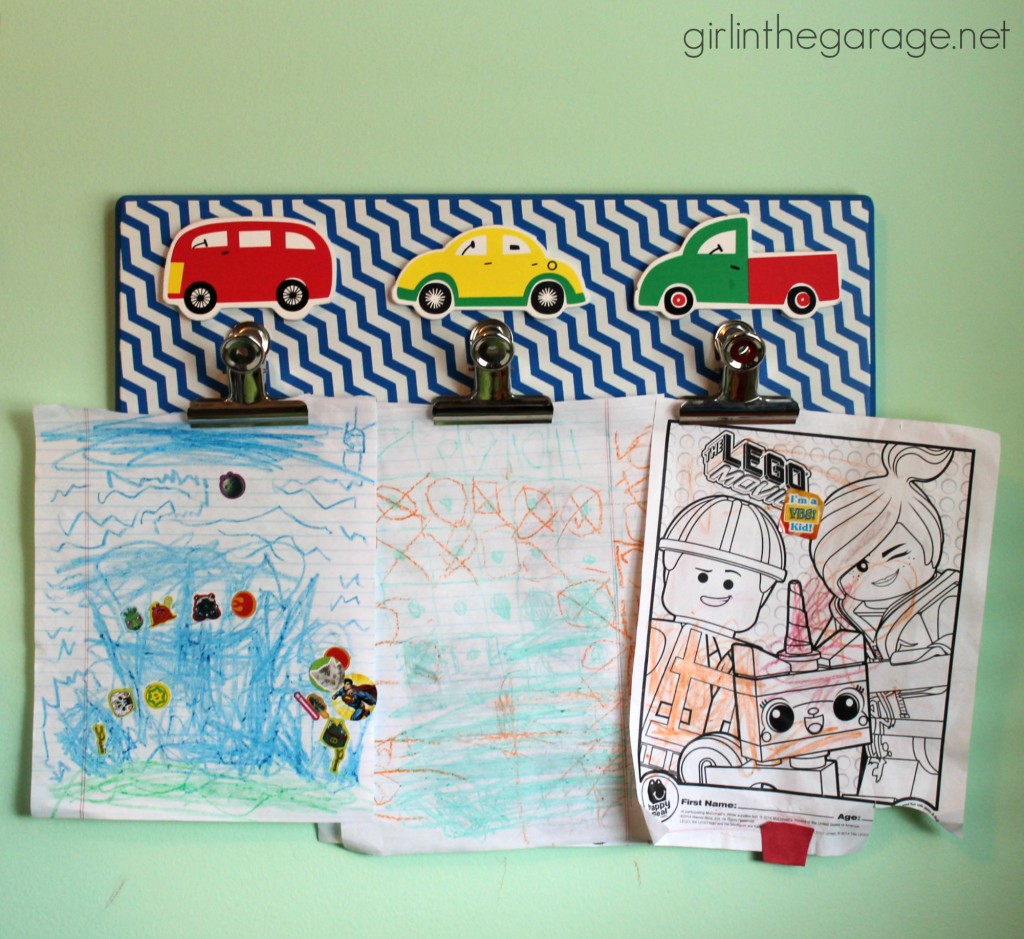 and this one I made.  (Tutorial HERE.)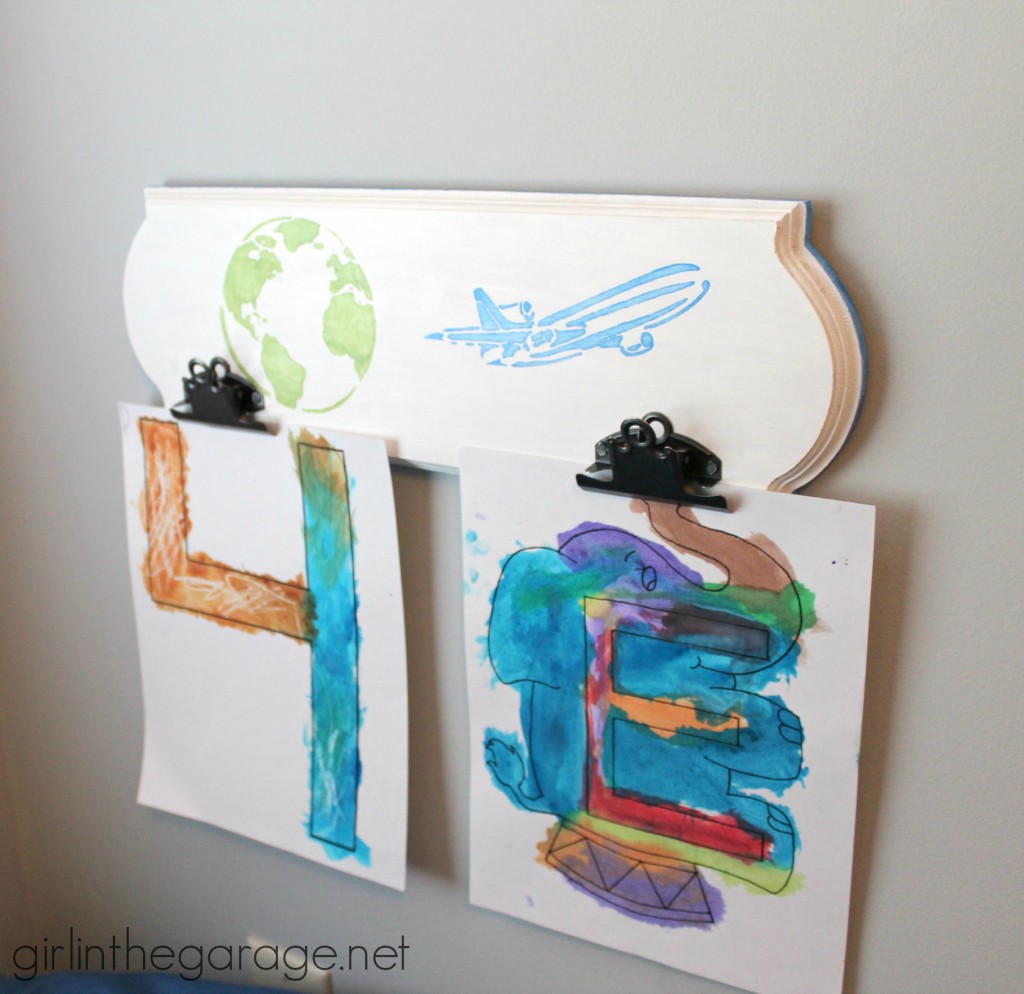 6.  Finally, young boys' furniture should be functional but not too "grown up."  I painted this antique dresser and added faucet knobs for my younger son (tutorial HERE)…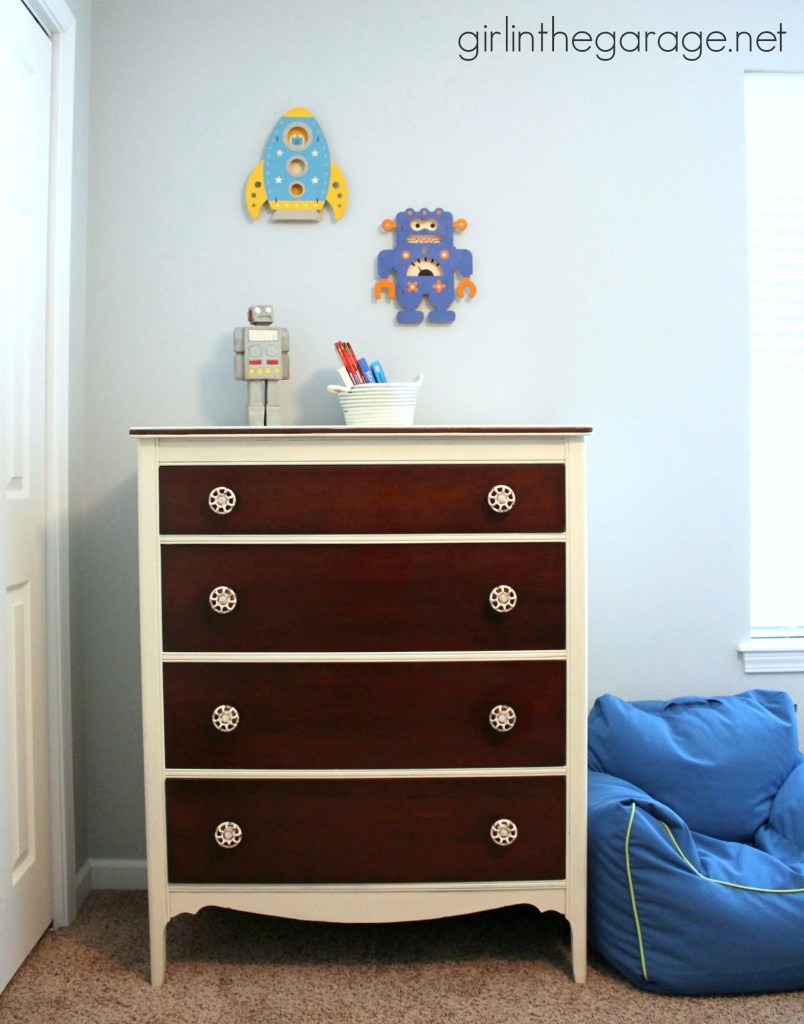 and the suitcase dresser that I recently painted (tutorial HERE) is going in my older son's bedroom as soon as I finish redecorating it.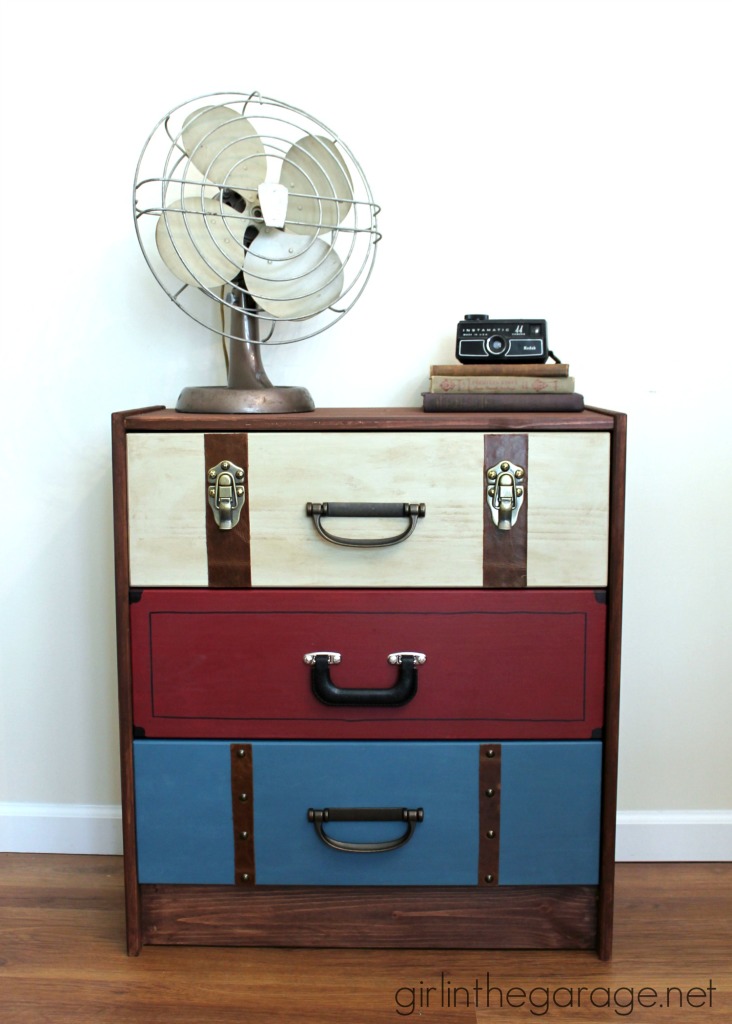 This last storage idea isn't mine but I had to share the creative way that Confessions of a Serial Do-it-Yourselfer organizes her son's toys (click for the DIY tutorial):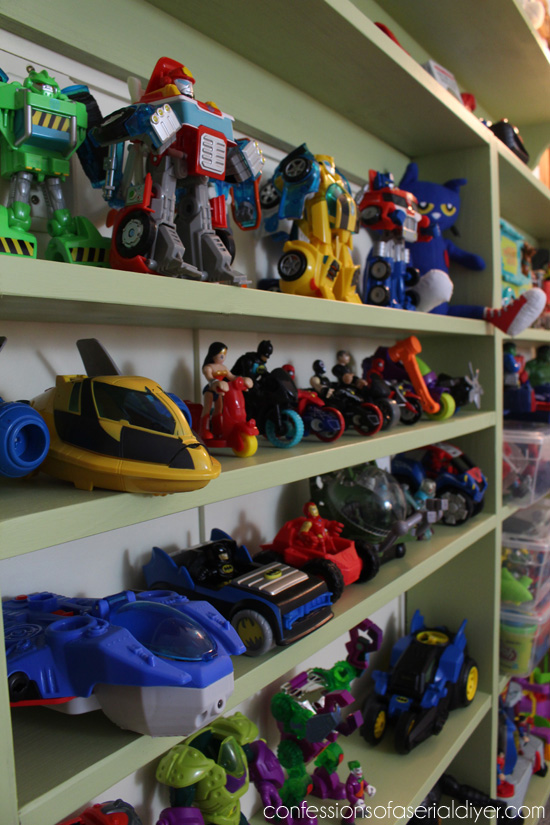 Now if only the kids would actually remember to put away all their toys and books, right??  😉
Jen
Now visit the other blogs below for other awesome Boy Organization ideas!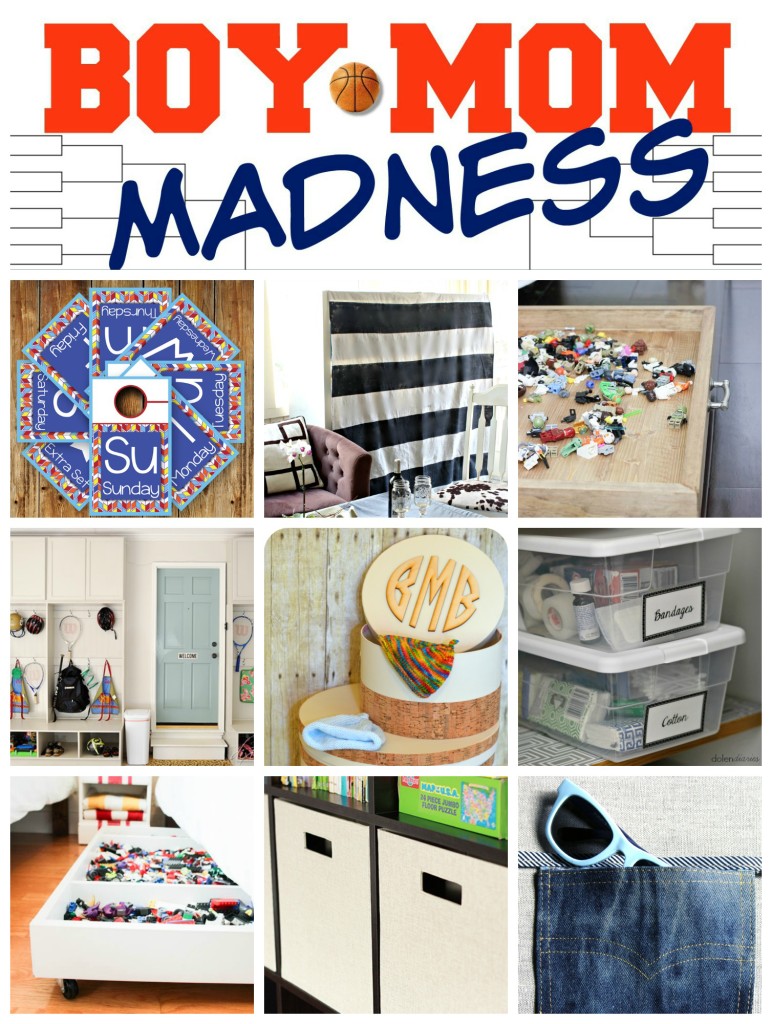 Related Posts: