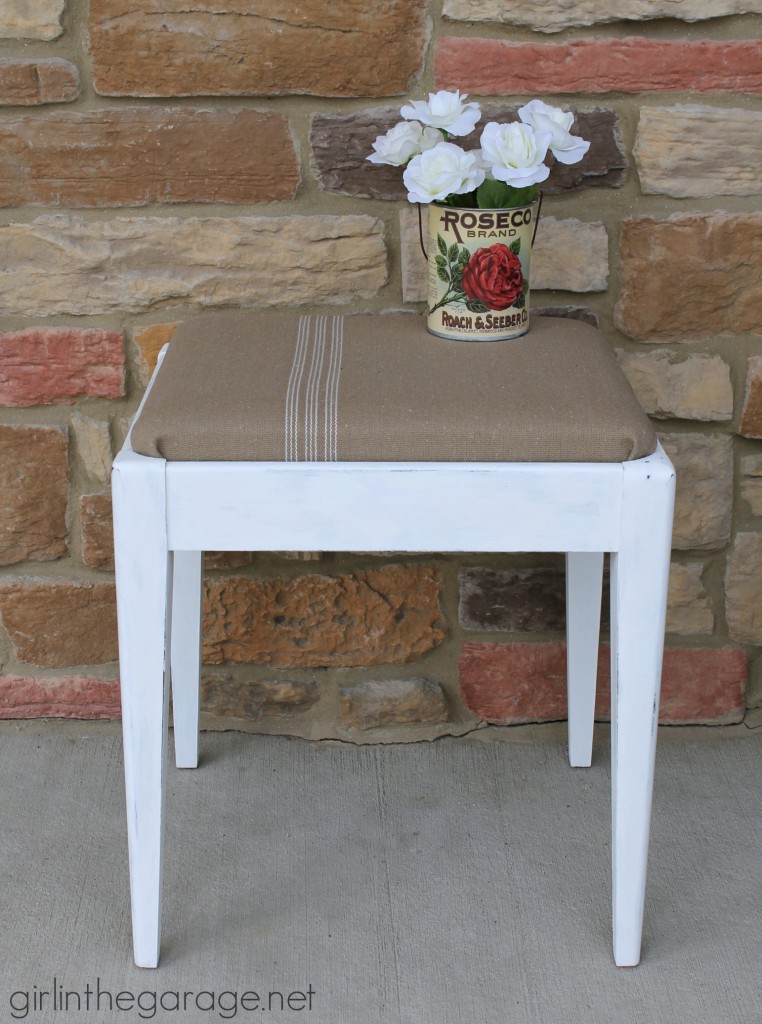 Hello my lovely friends!  I had a great morning visiting a few estate sales with my mom.  I didn't buy a lot but I did bring home a few special pieces for my booth.  I'll be sure to show you soon.  🙂
Today's makeover is this padded stool that I featured in last week's Treasure Hunting post (I called it a small bench… pretty much the same thing right?).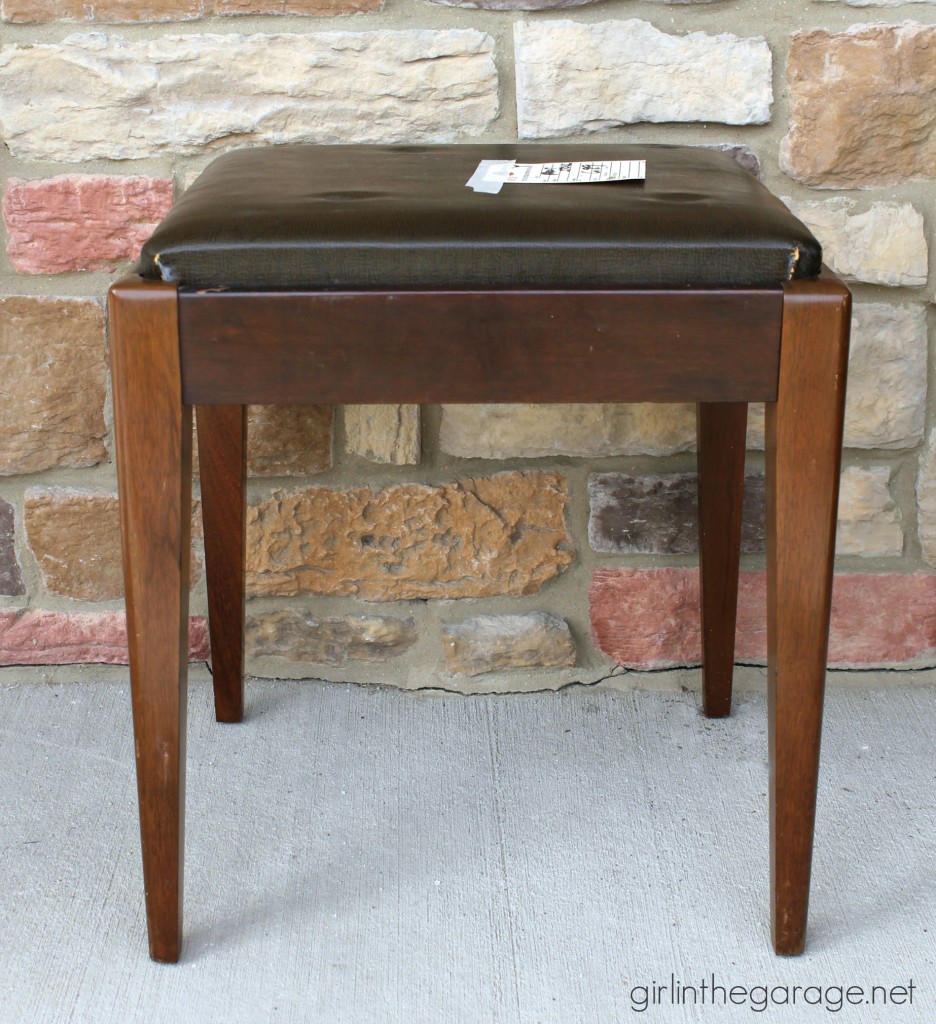 It's a Goodwill find with a removable seat.
The first thing I did was remove the pleather and throw it away.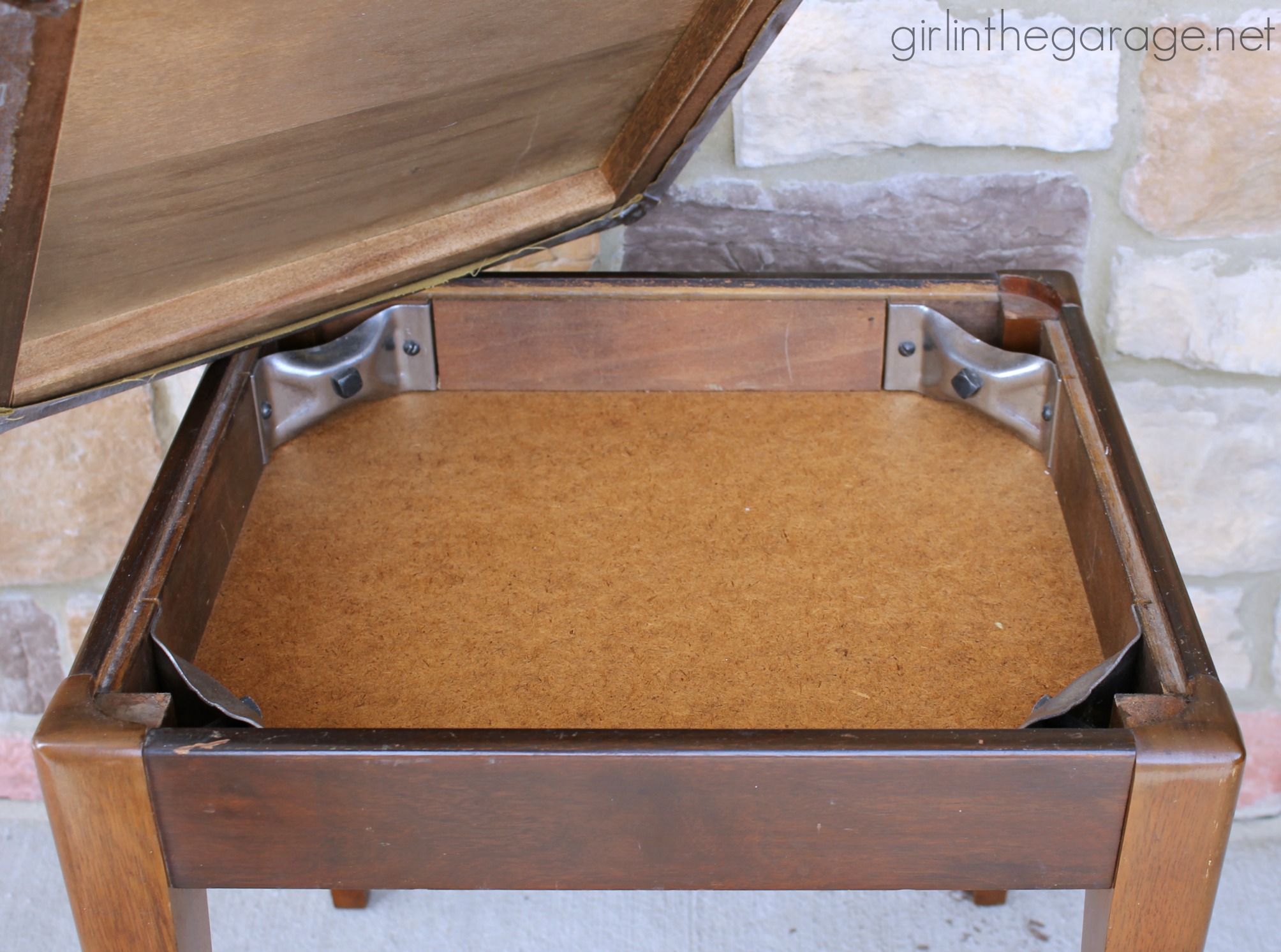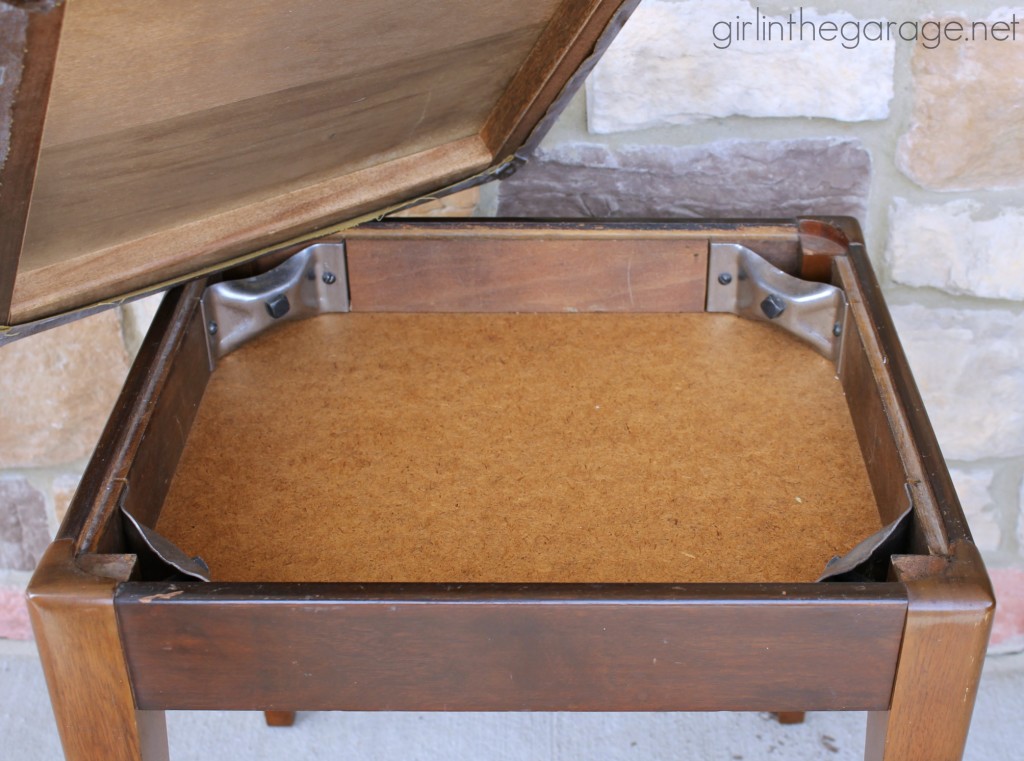 I painted the base in Annie Sloan Chalk Paint in Pure White, lightly distressed it, and then gave it a coat of clear wax.
I chose a beautiful feed sack fabric from Farmhouse Wares for the seat.  Unfortunately, the wood was too thick for the lightweight upholstery gun that I've been using for years and I might have killed it (oops).  I've been looking for an excuse to buy the heavy duty one anyway, and it worked like a charm!  (Both staple guns are from Hobby Lobby.)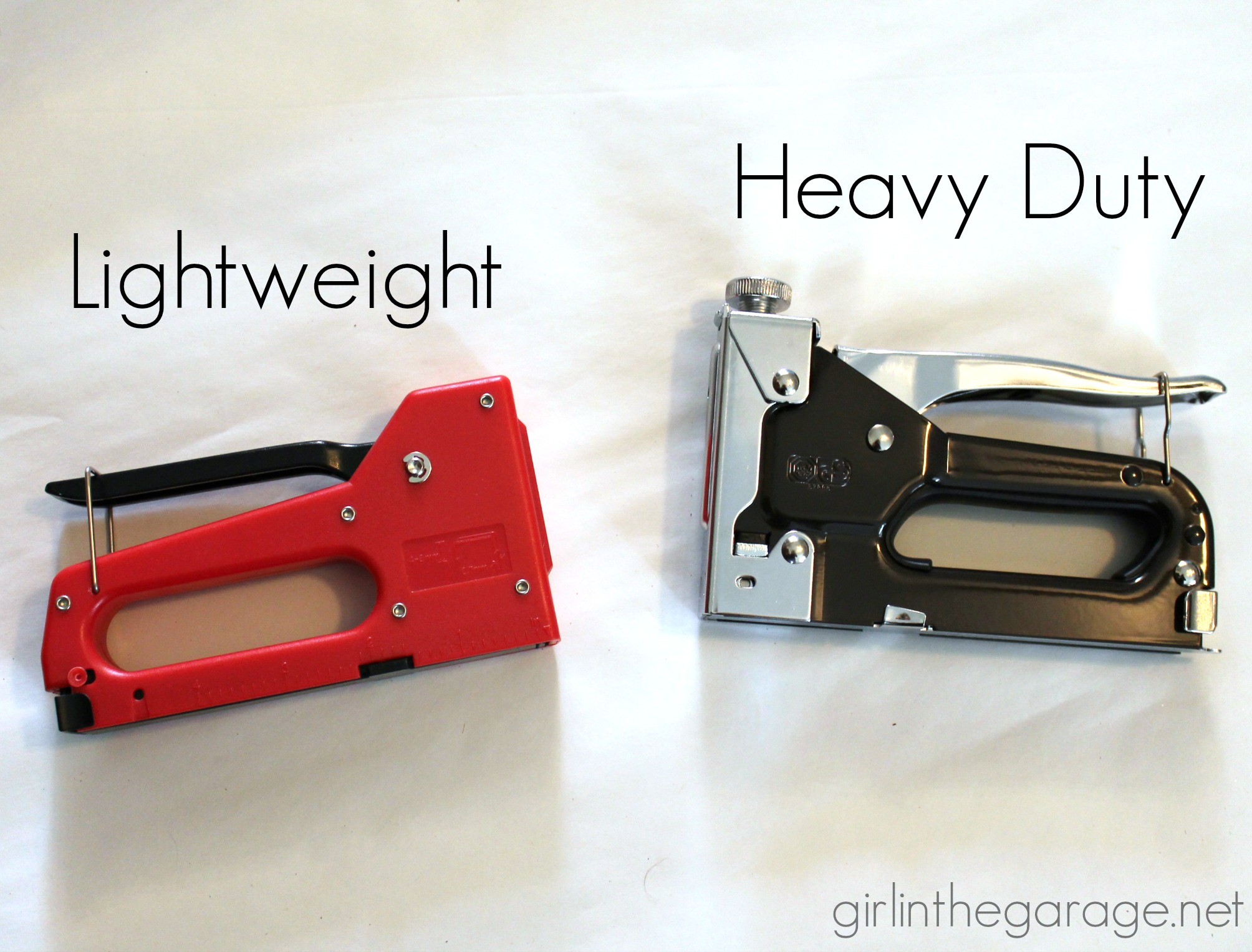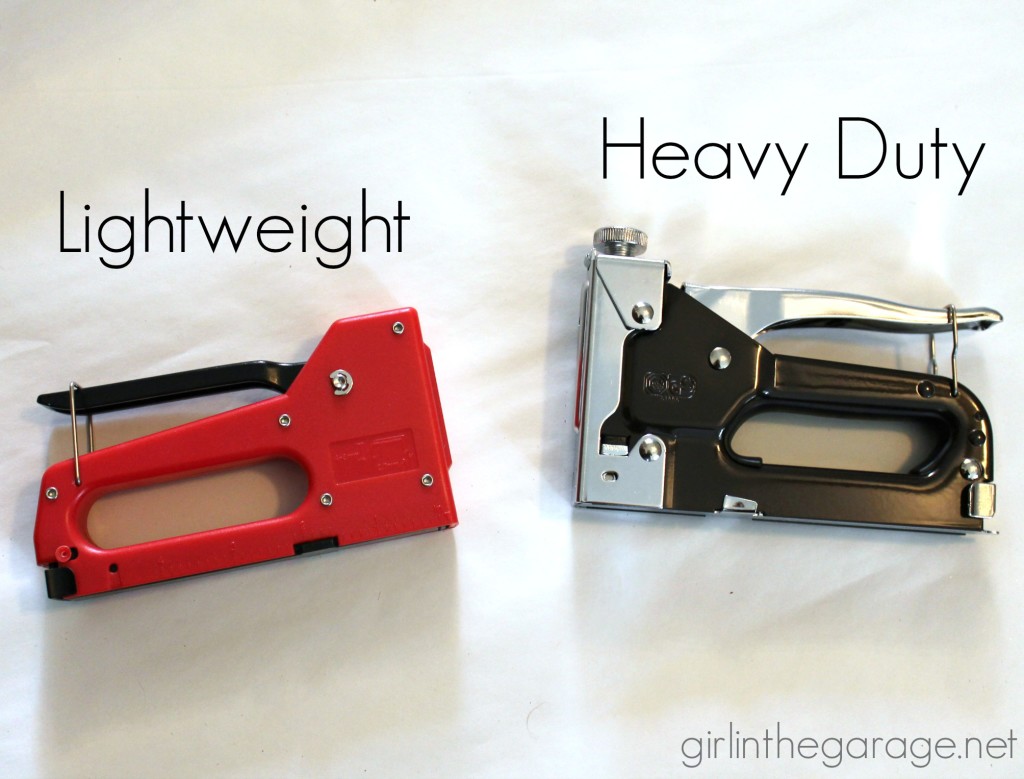 Tada!  So much prettier now.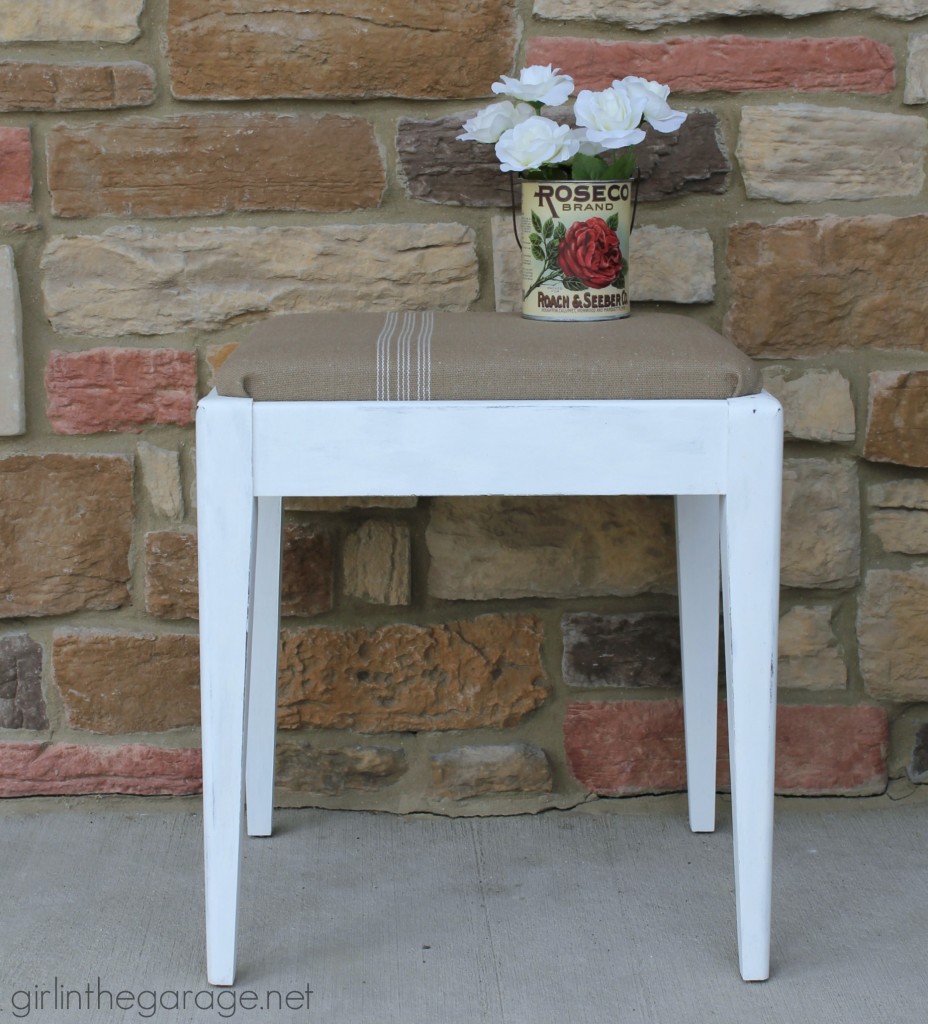 The fabric is totally gorgeous for this piece.  <3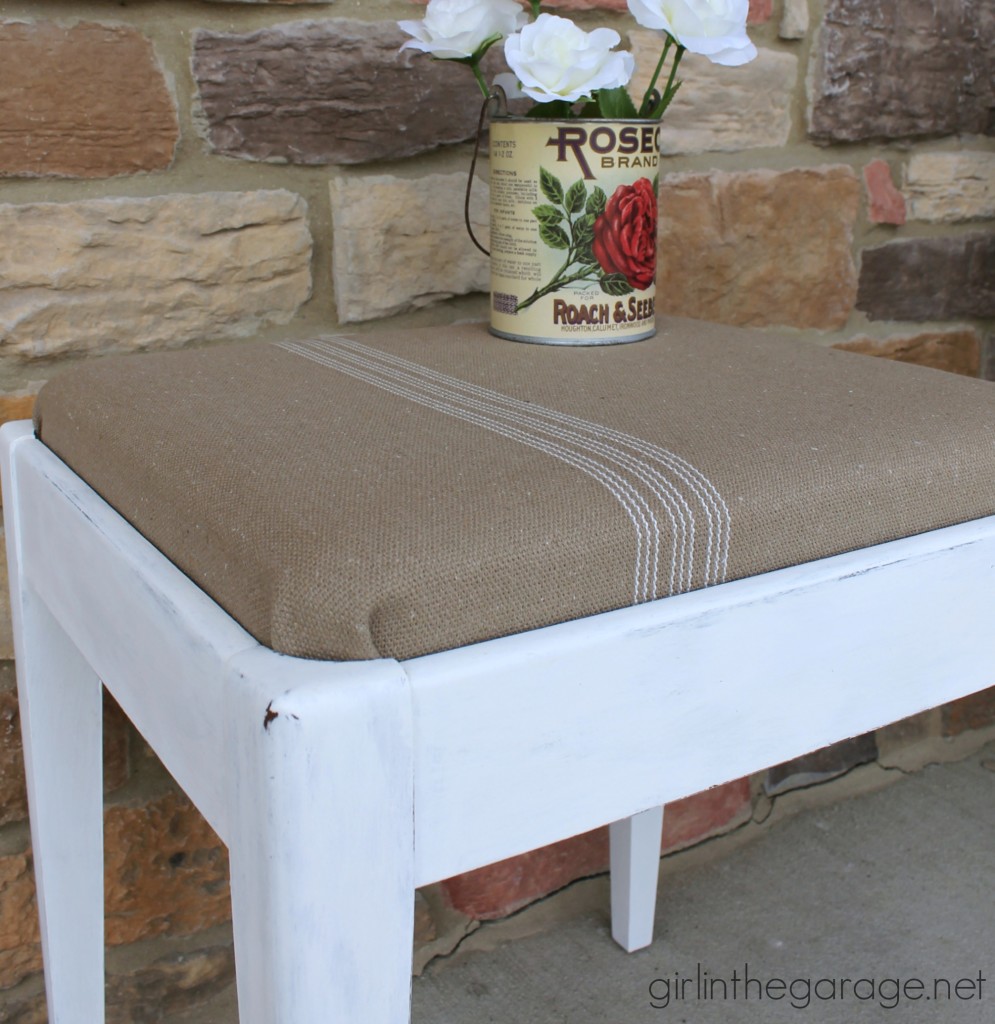 It has a vintage farmhouse feel, don't you think?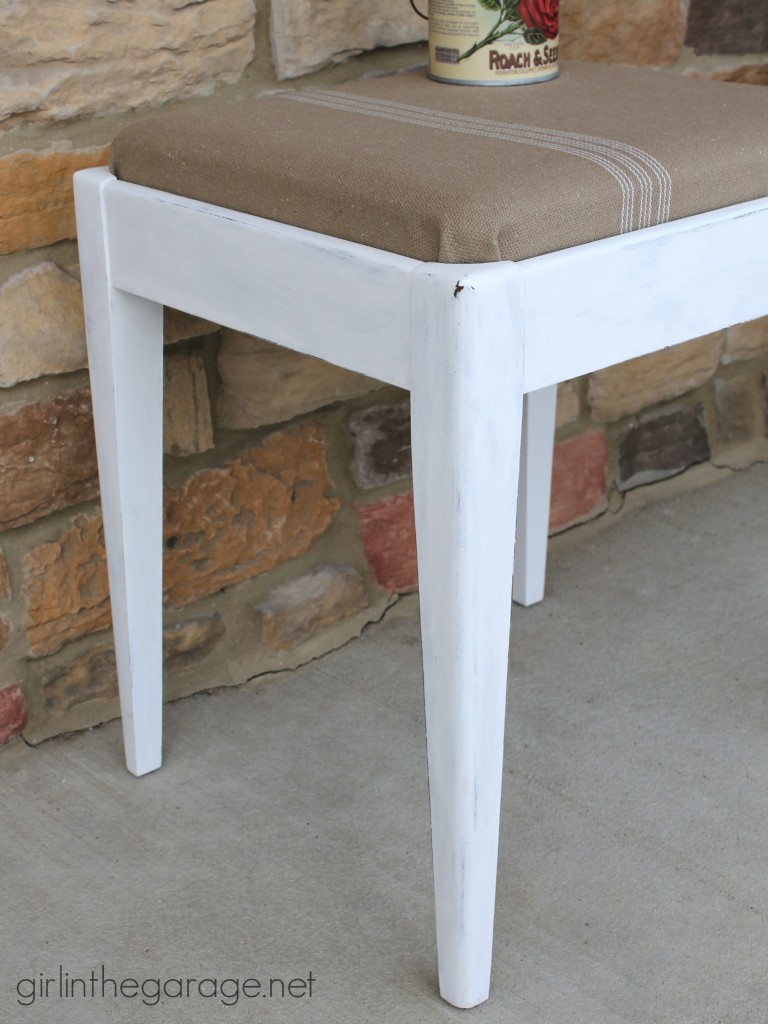 Here's the inside – there weren't any problems so I kept it the same.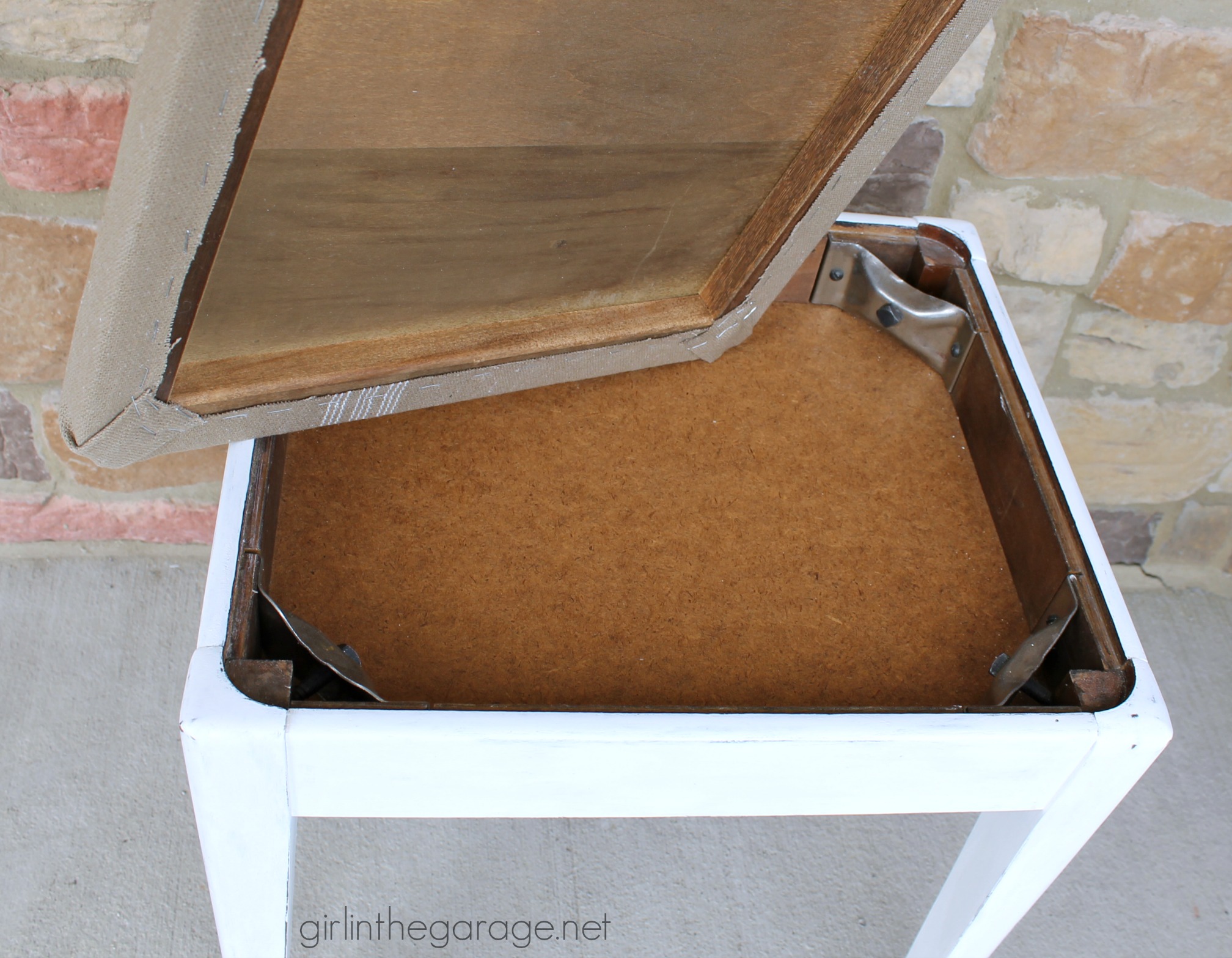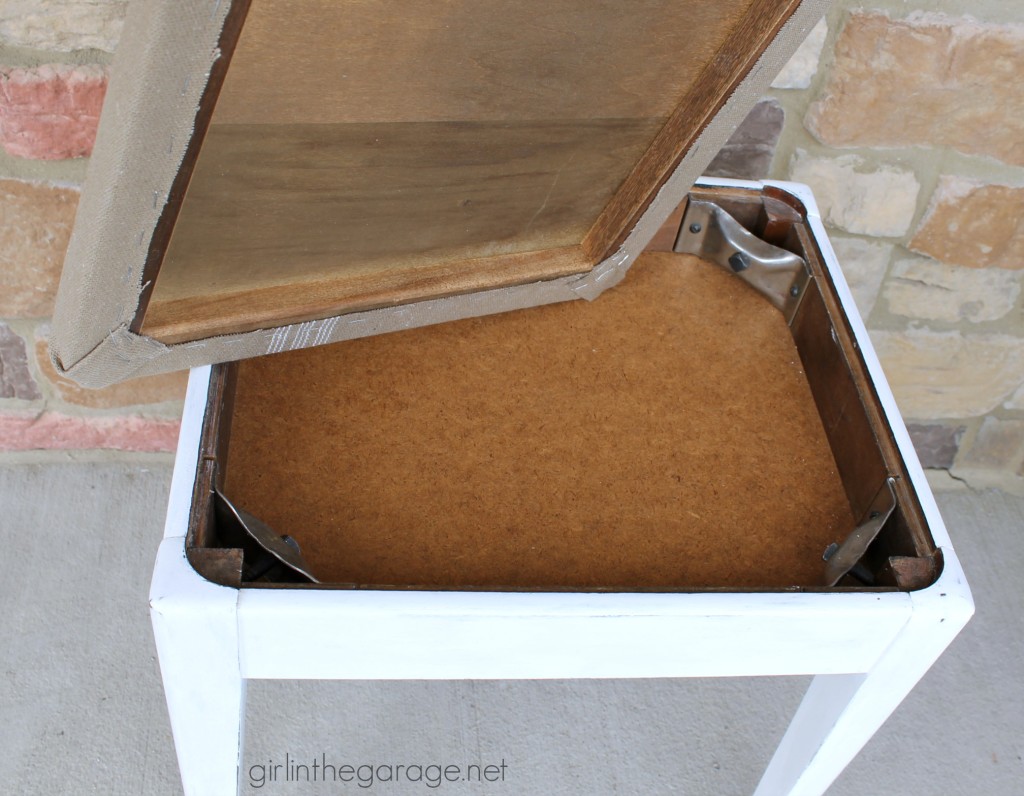 Here's a handy before/after comparison: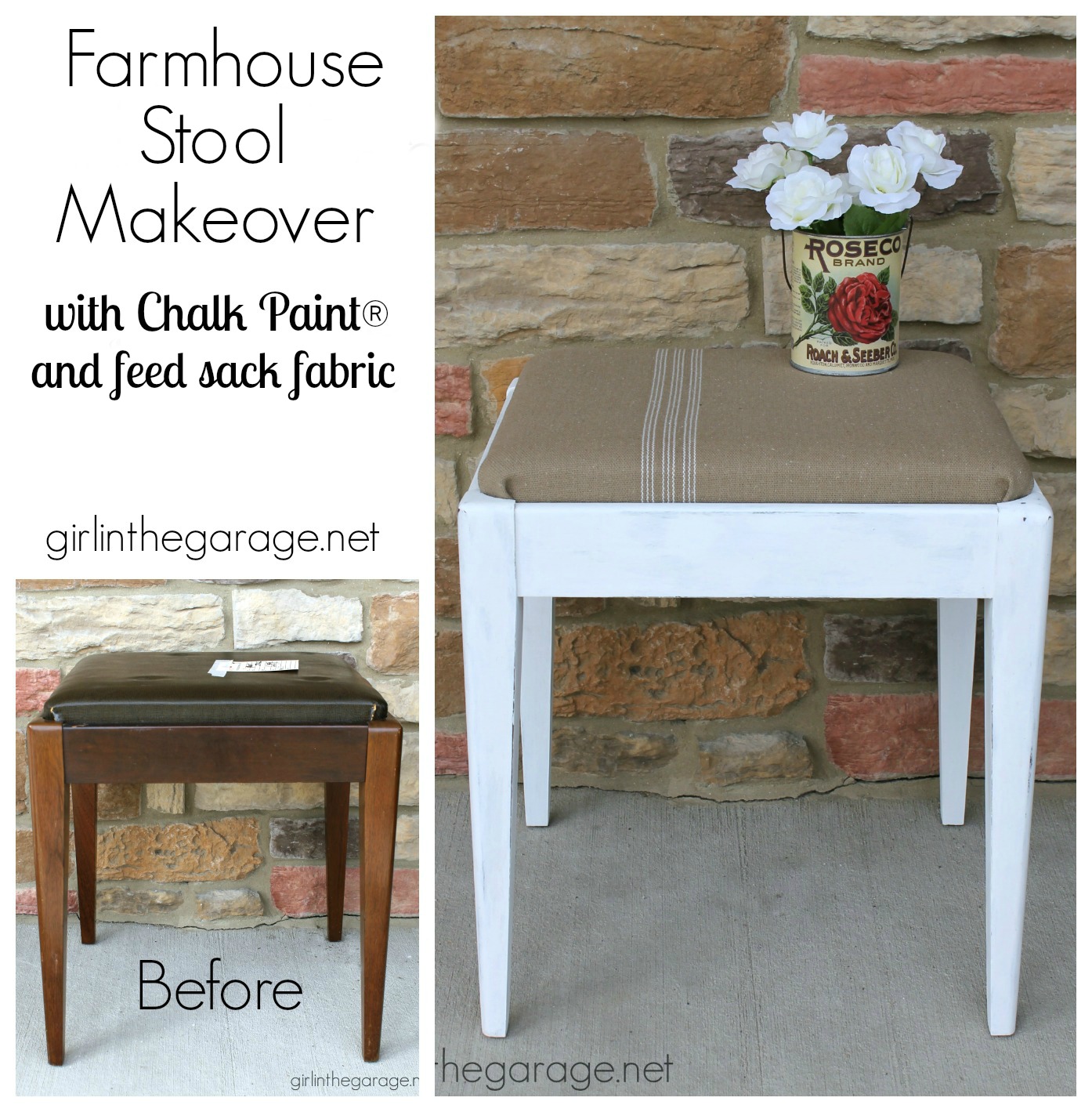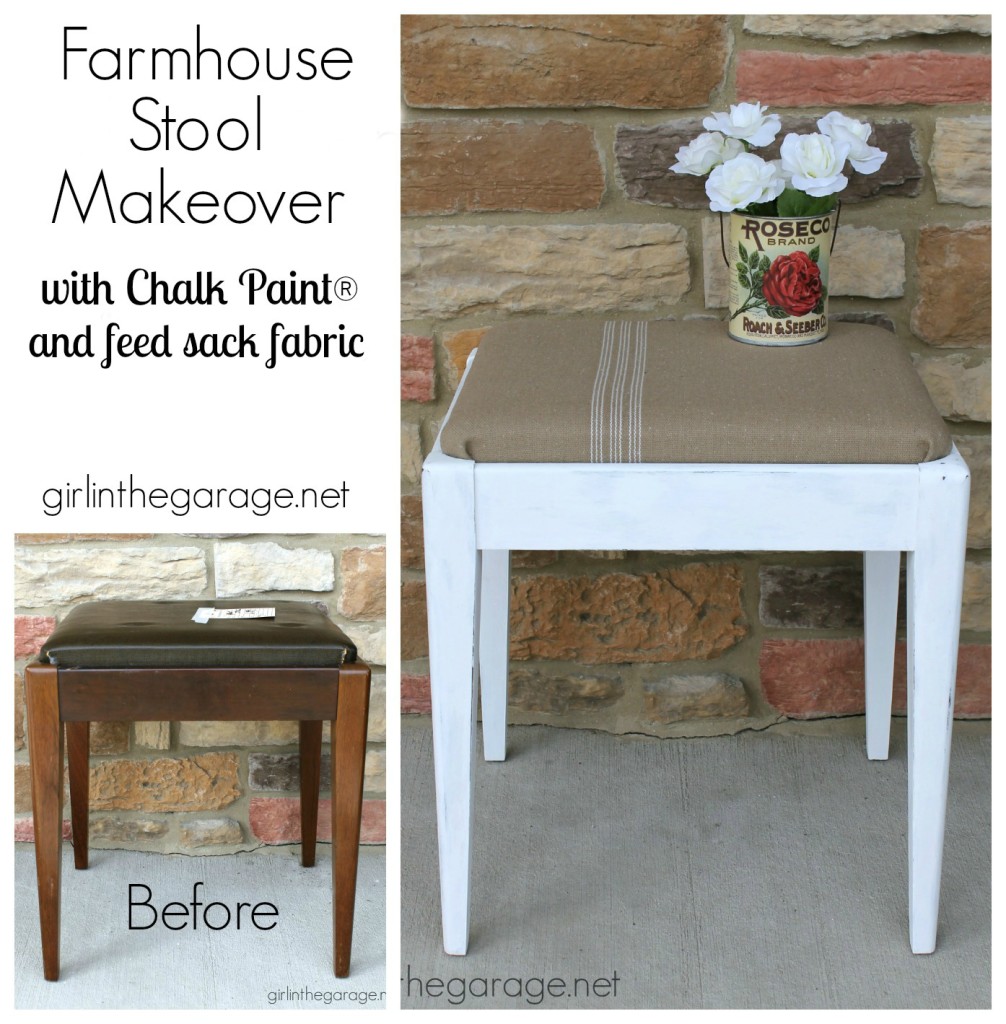 What do you think of my farmhouse stool makeover?  I'd love to know.
Have a lovely day, my friends!
Jen
See all of my Annie Sloan Chalk Paint projects and tutorials HERE.