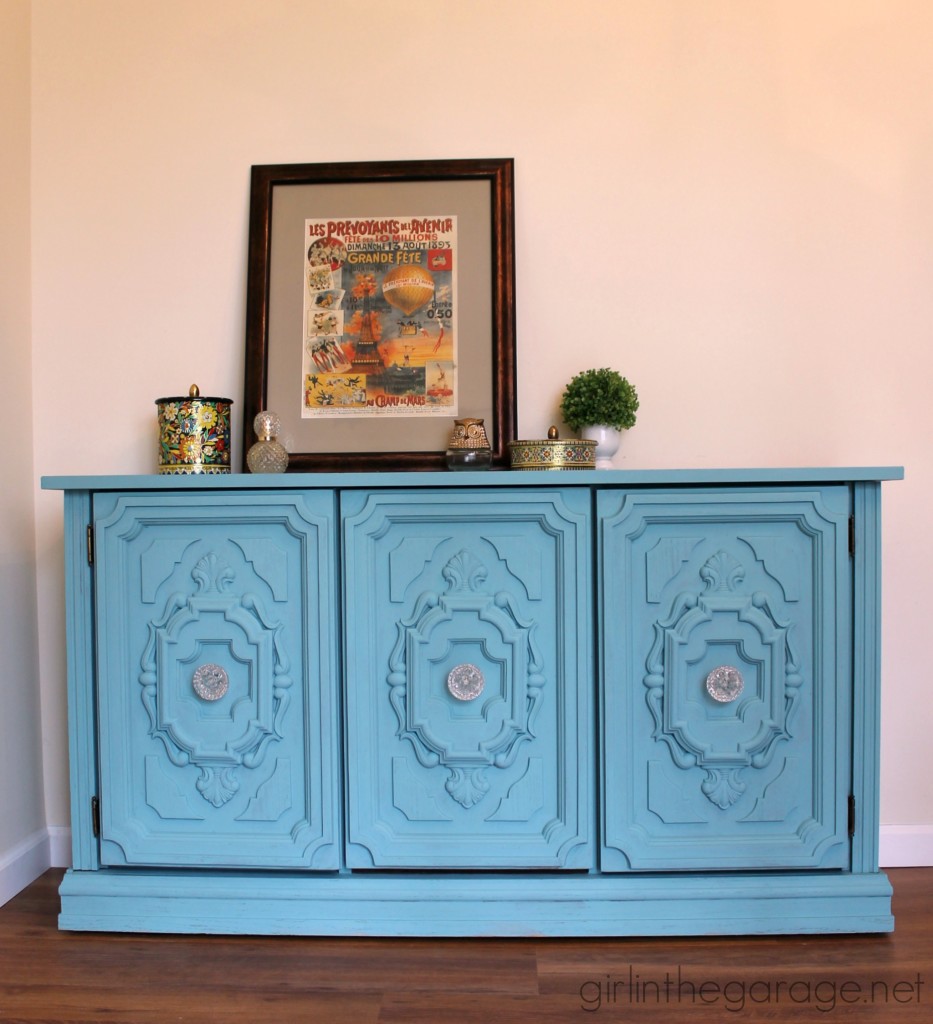 Hey guys!  I finally finished this thrift store gem I got several months ago, and I think it looks a million times better now.  Here's how it looked in the store: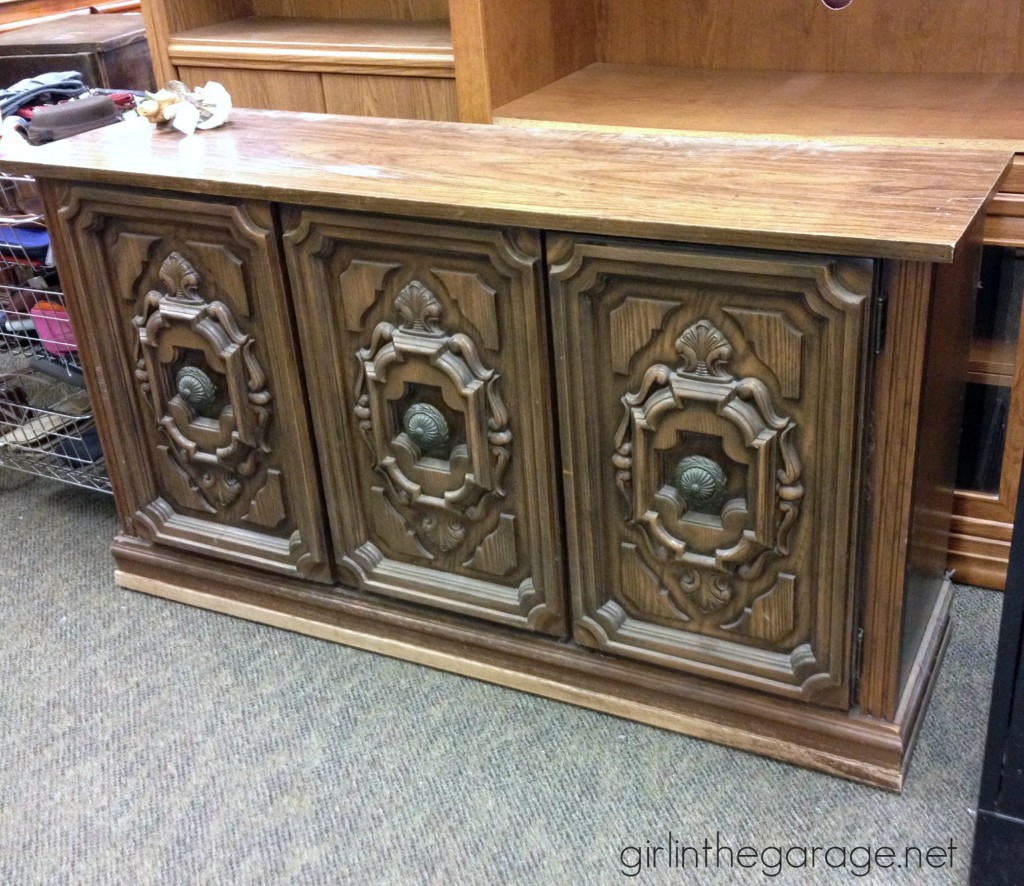 Ever since I got it home I knew I wanted to paint it turquoise blue.  It's been way too long since I used my Provence Annie Sloan Chalk Paint so I happily pulled it out for this guy.  Being a beast from the seventies, the paint tends to soak in, especially on all the details on the doors.  Maybe next time I'll remember to prime first before just jumping in!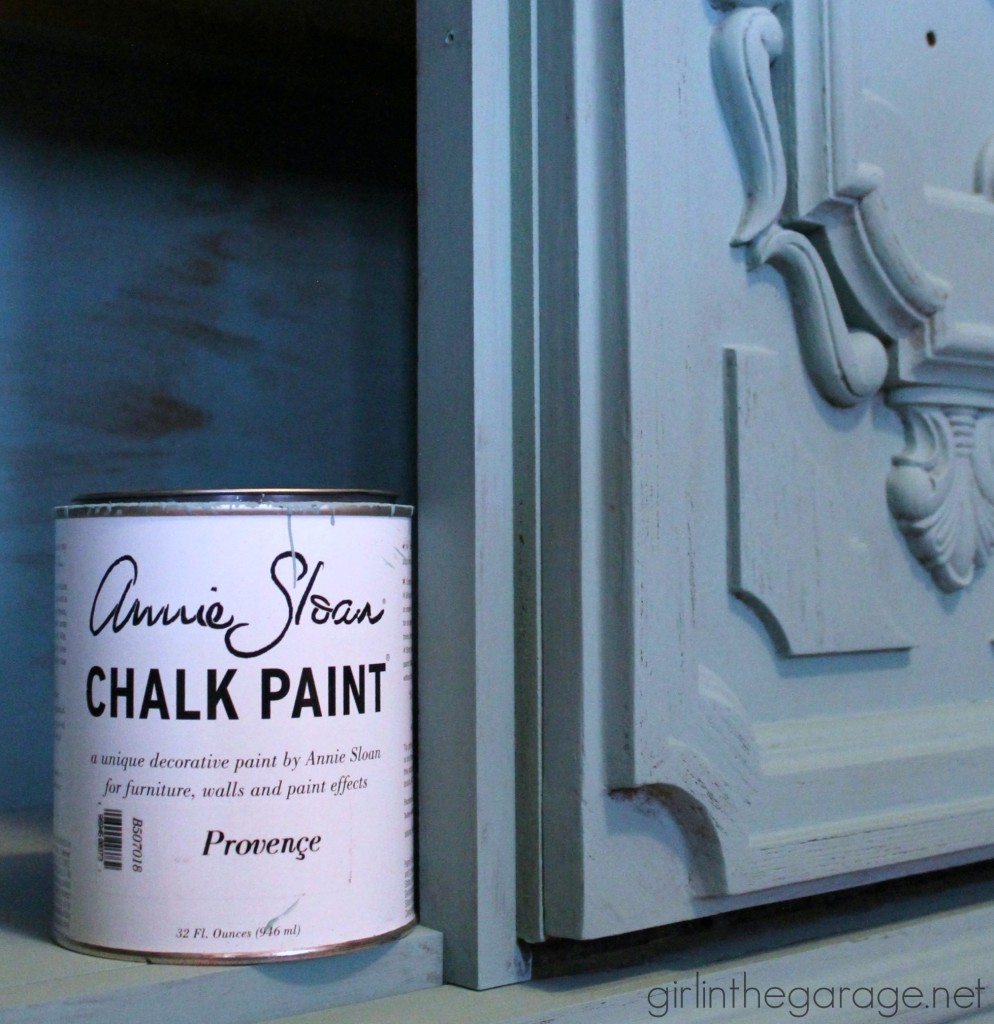 I finished it off with Annie Sloan's clear wax.
I painted the inside shelves too but forgot to take a photo with the doors open.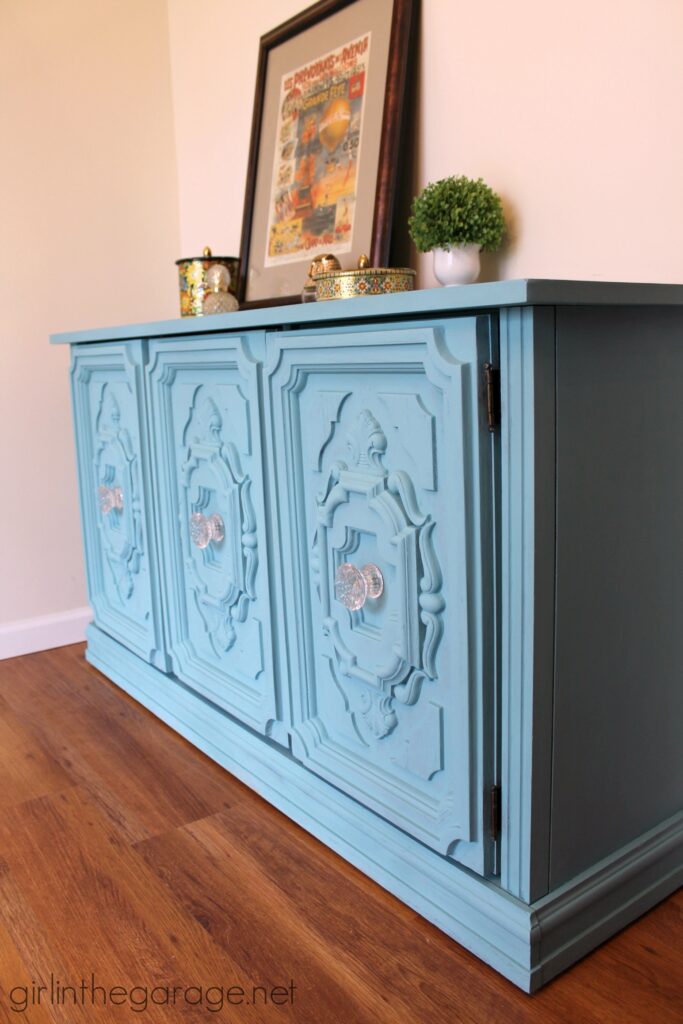 Such a pretty buffet makeover, right?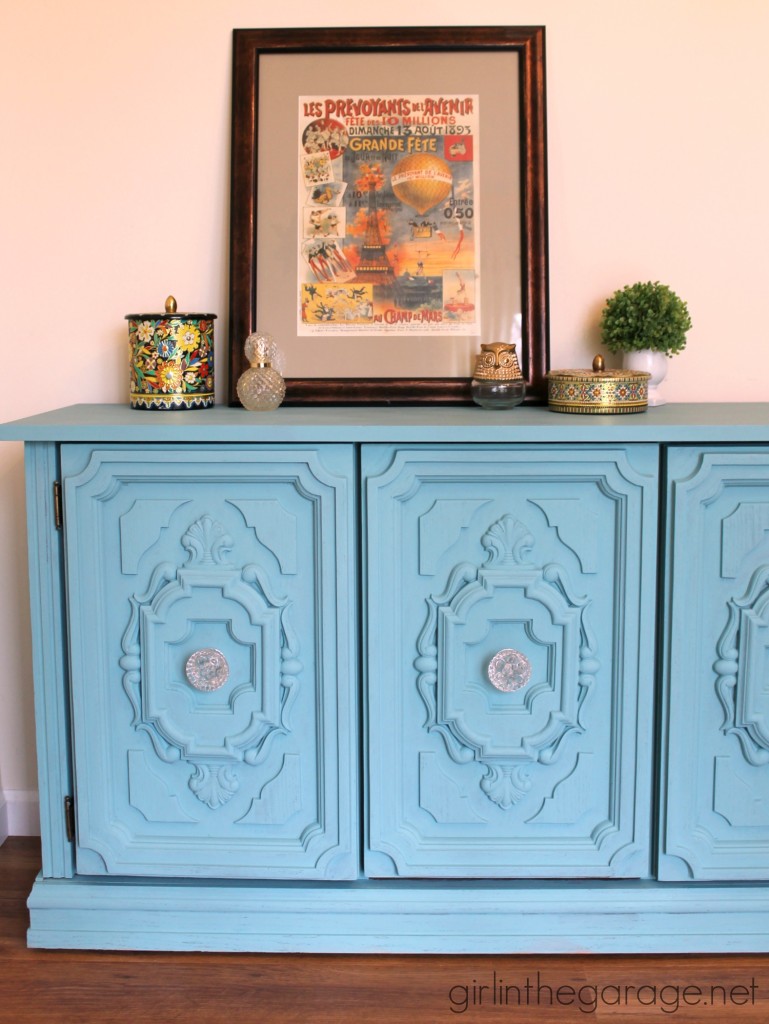 Usually I'm a fan of keeping the original hardware if it's in good shape, but this piece really spoke to me and said it needed some new glass knobs.  I agreed, and Hobby Lobby had the perfect ones.   <3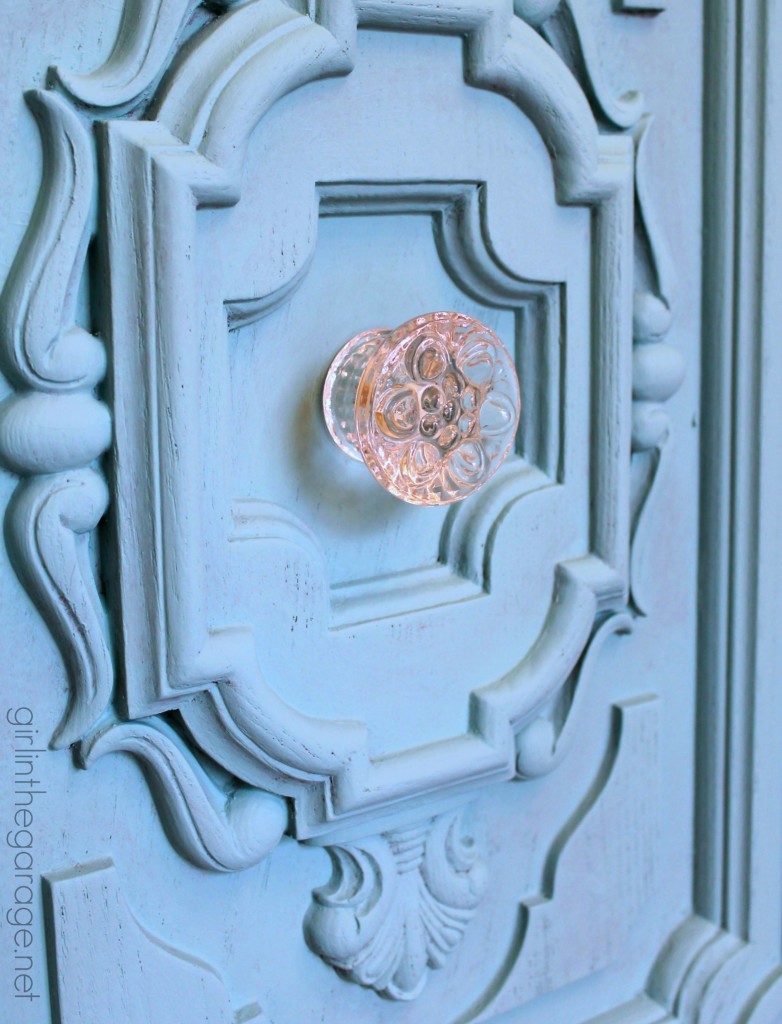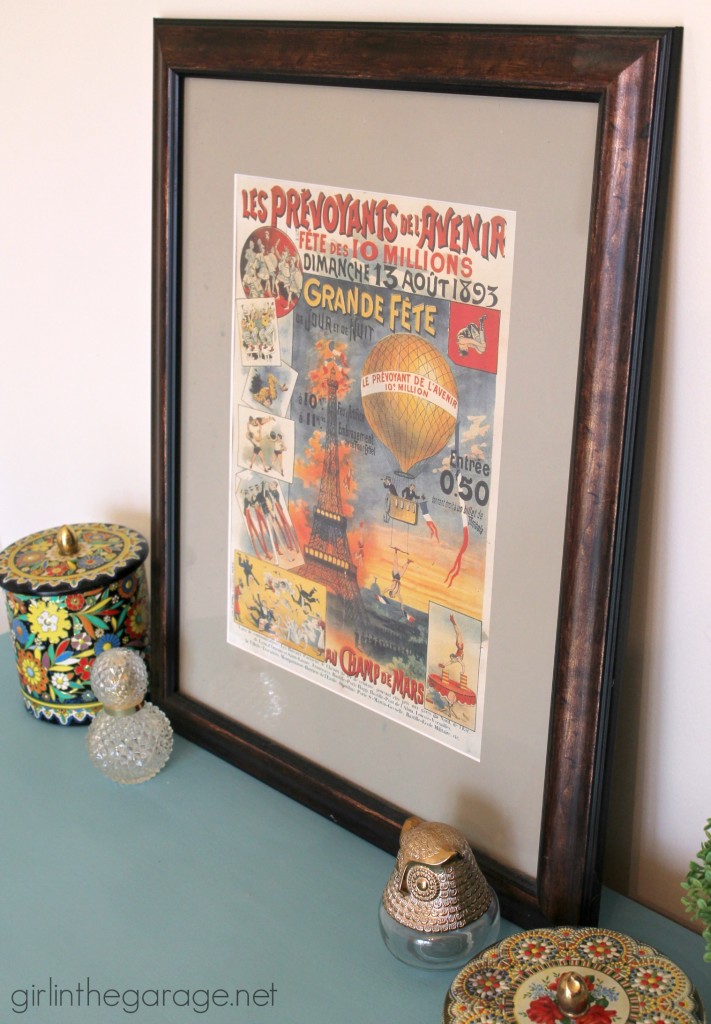 Here's a handy before and after image: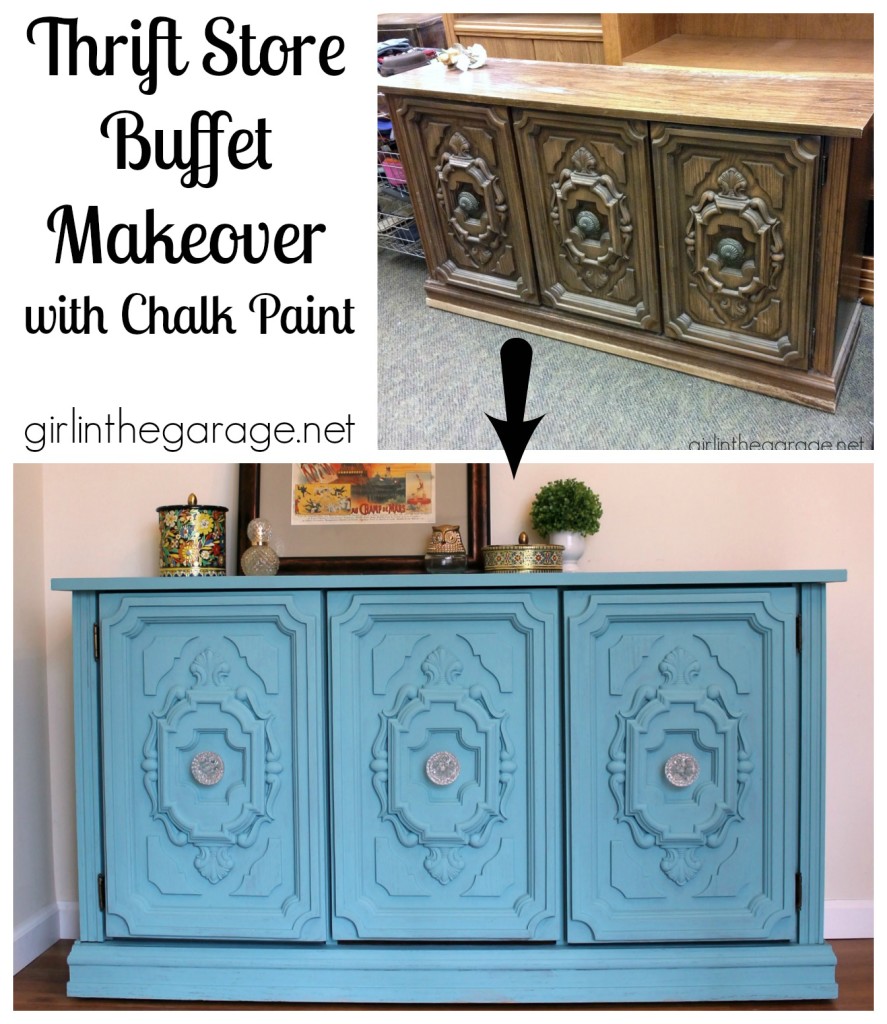 I hope you lovelies have a wonderful weekend!  It has finally reached the 70s here in Indiana and I AM LOVING IT.
Tomorrow we're having a big birthday party for the boys (which means I need to go clean my house now… ahem) but stop by again Monday for another awesome furniture makeover that may or may not be sponsored by Decor Steals!  😉  (Don't miss it!)
Jen
Join the GITG Community
When you join this thriving online community of 90,000 creative souls, you'll be inspired to discover hidden artistic talents and learn skills to boldly face DIY projects with confidence.
You'll also receive my free guide "Just Paint It: 7 Tips for Transforming Furniture with Confidence."