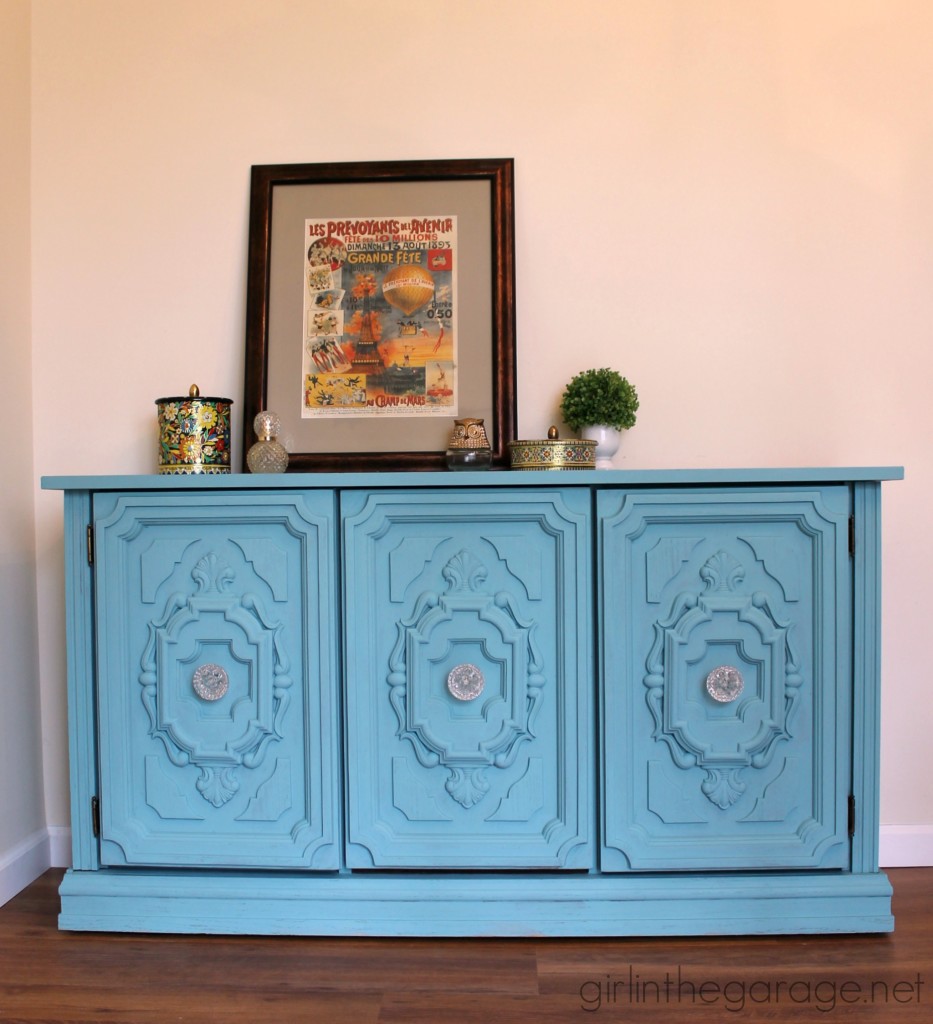 Hey guys!  I finally finished this thrift store gem I got several months ago, and I think it looks a million times better now.  Here's how it looked in the store: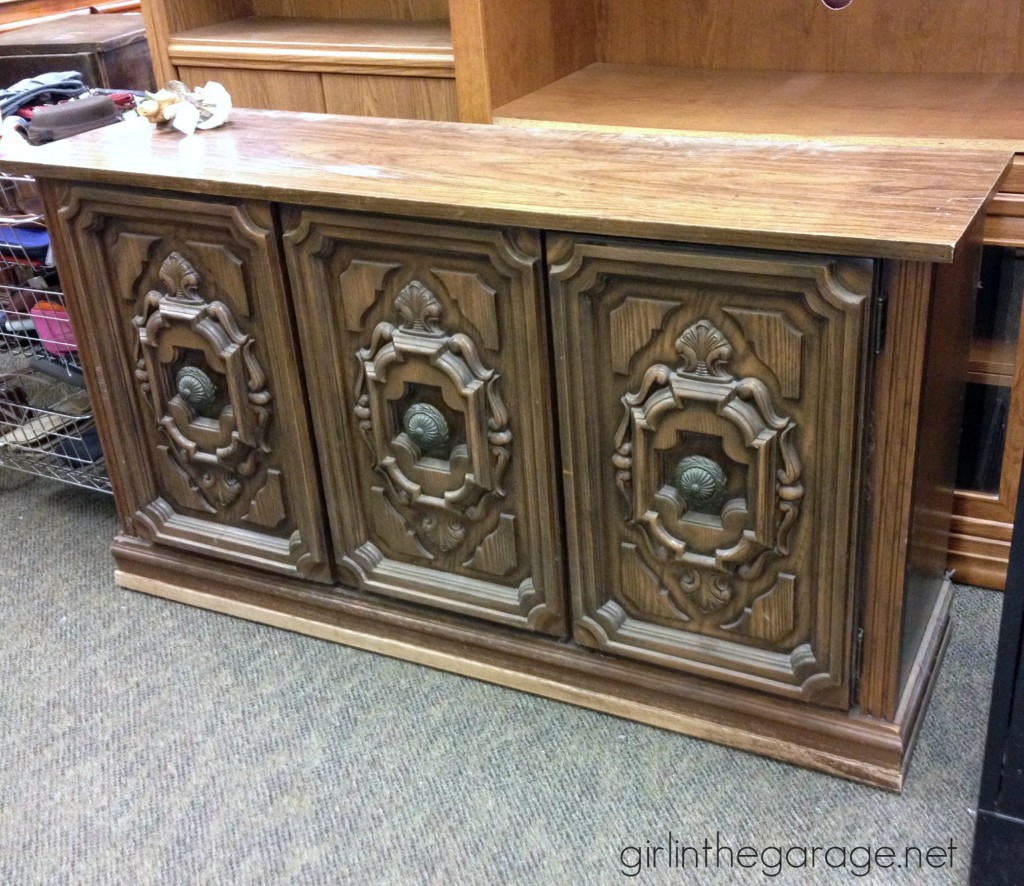 Ever since I got it home I knew I wanted to paint it turquoise blue.  It's been way too long since I used my Provence Annie Sloan Chalk Paint so I happily pulled it out for this guy.  Being a beast from the seventies, the paint tends to soak in, especially on all the details on the doors.  Maybe next time I'll remember to prime first before just jumping in!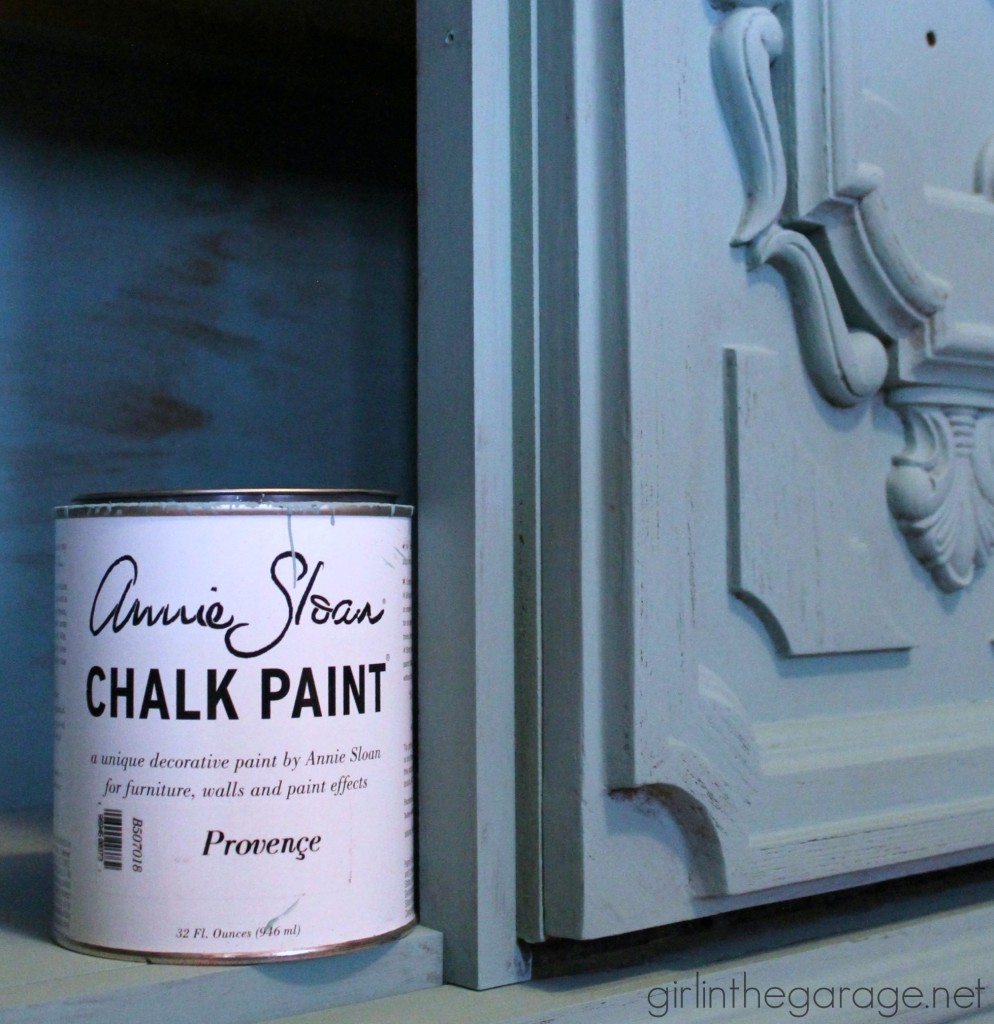 I finished it off with Annie Sloan's clear wax.
I painted the inside shelves too but forgot to take a photo with the doors open.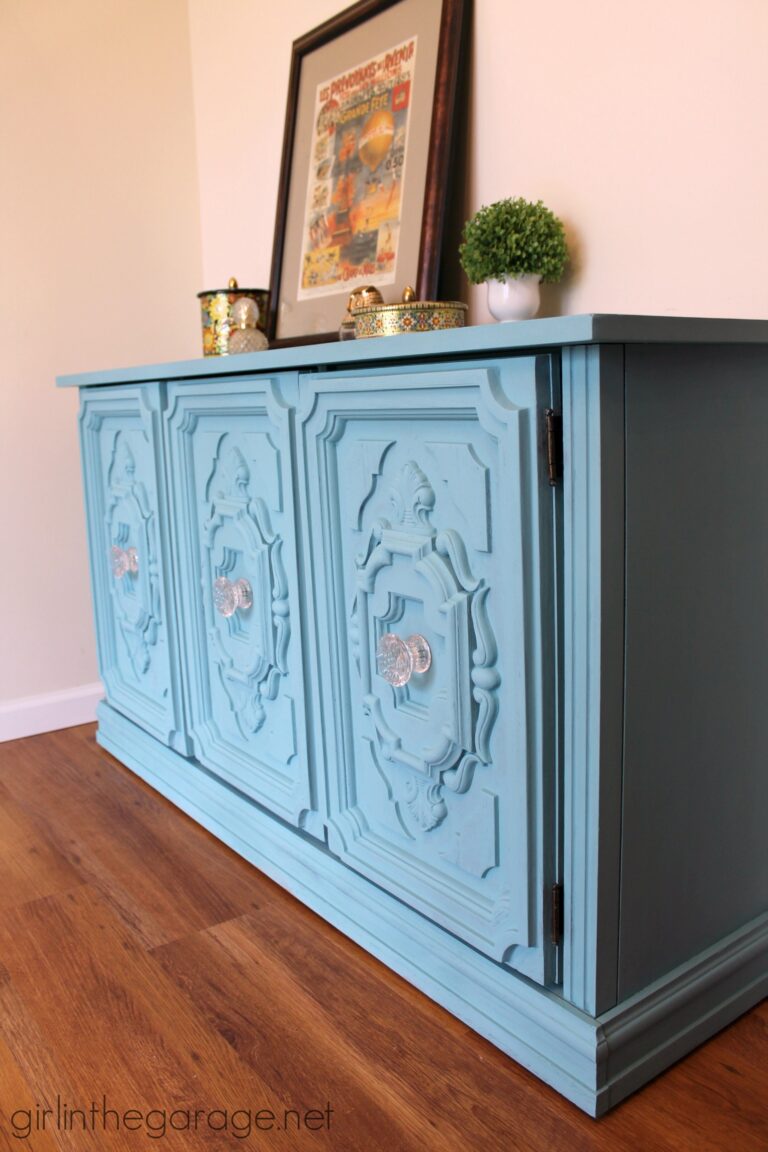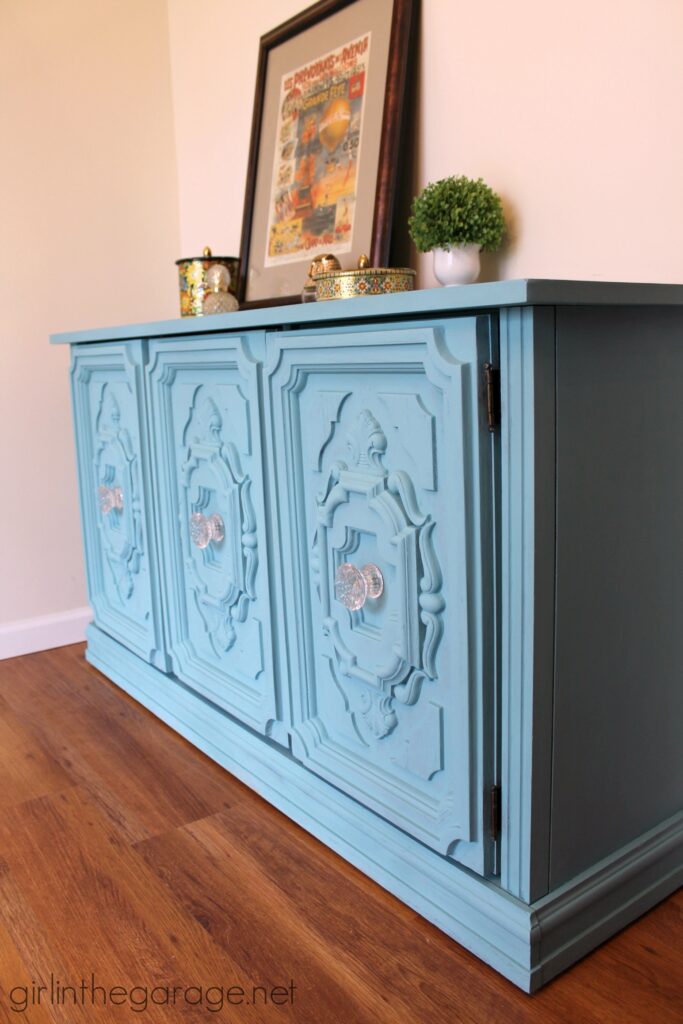 Such a pretty buffet makeover, right?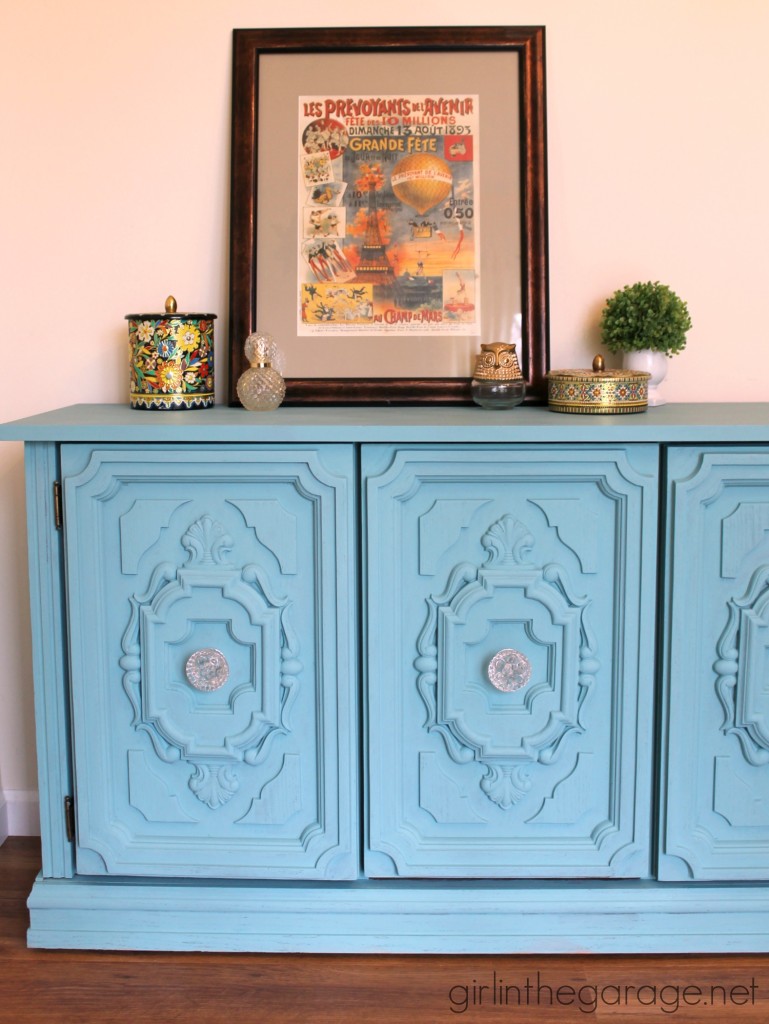 Usually I'm a fan of keeping the original hardware if it's in good shape, but this piece really spoke to me and said it needed some new glass knobs.  I agreed, and Hobby Lobby had the perfect ones.   <3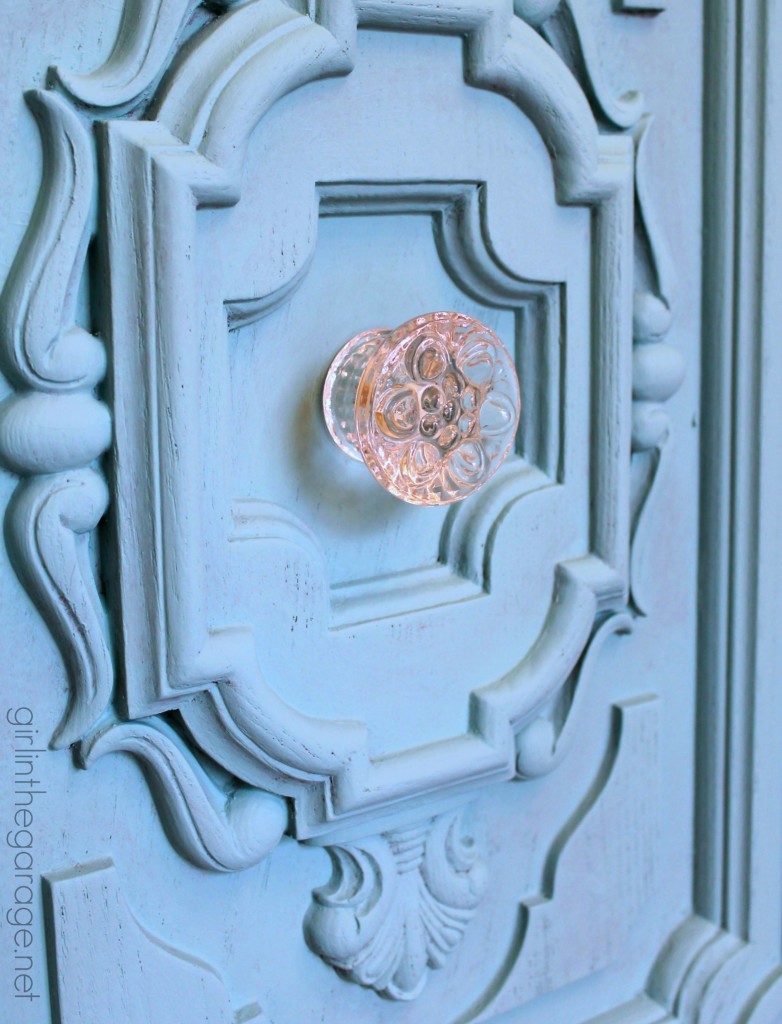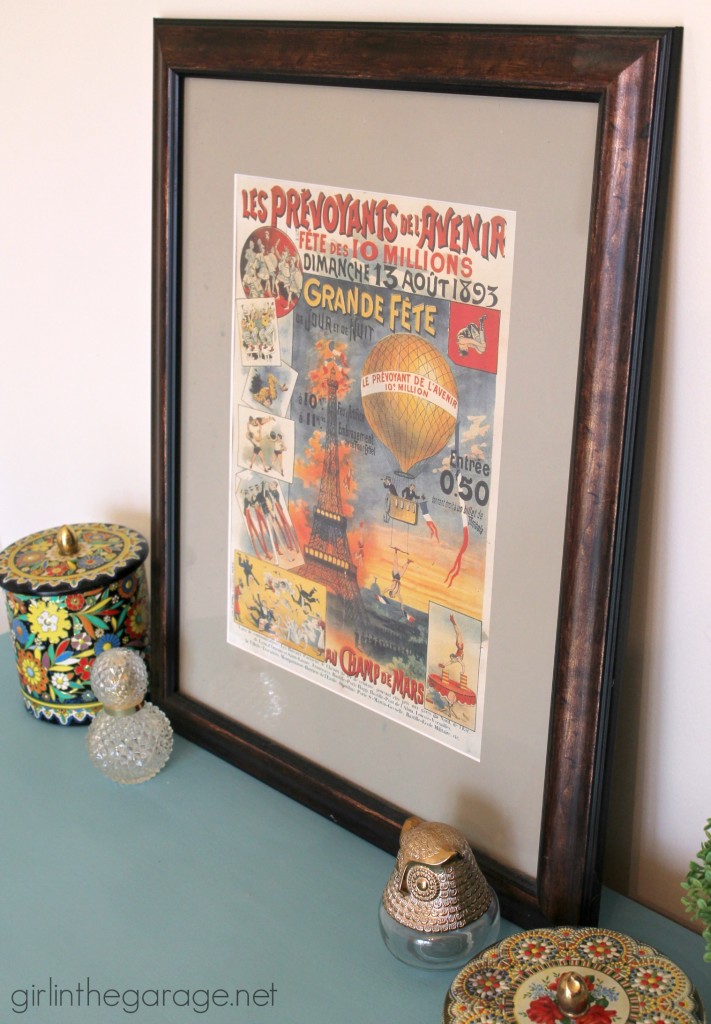 Here's a handy before and after image: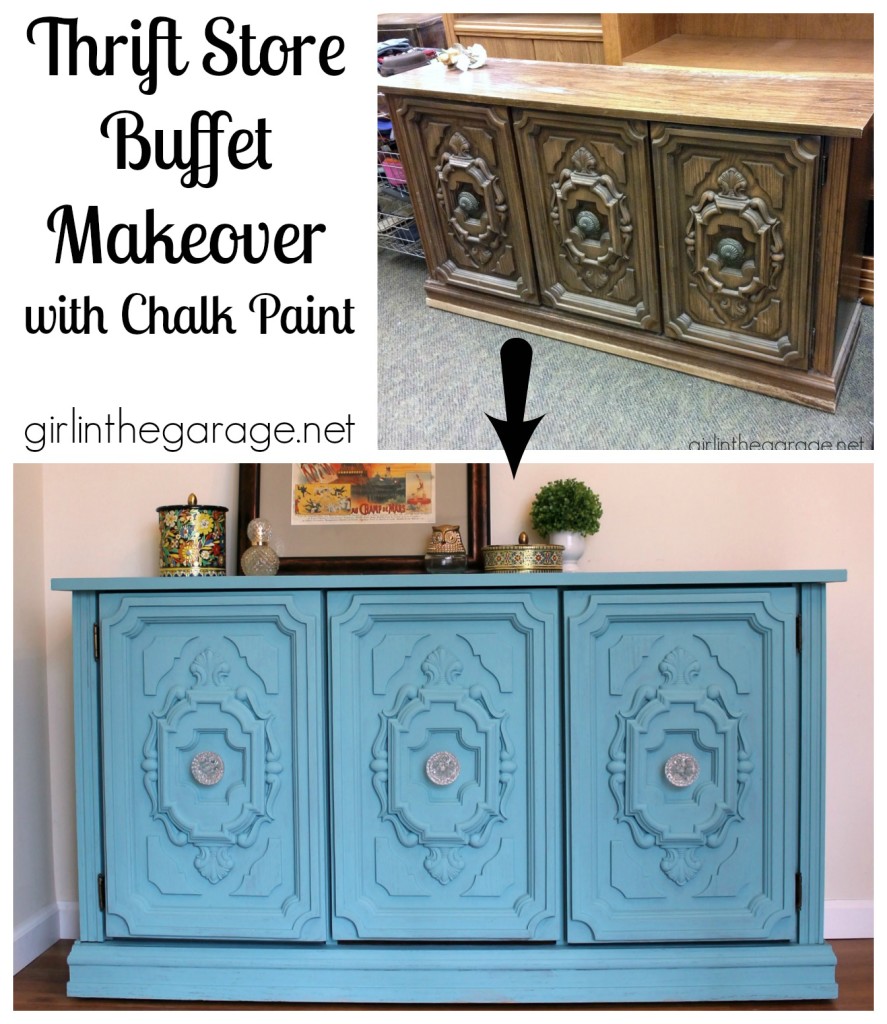 I hope you lovelies have a wonderful weekend!  It has finally reached the 70s here in Indiana and I AM LOVING IT.
Tomorrow we're having a big birthday party for the boys (which means I need to go clean my house now… ahem) but stop by again Monday for another awesome furniture makeover that may or may not be sponsored by Decor Steals!  😉  (Don't miss it!)
Jen