It's been almost 2 months since my last Treasure Hunting post, and thankfully I've been doing some painting because I brought home a lot more furniture in March.  I bought a couple things off Craigslist and then several pieces from a secondhand store near me that's going out of business.  Some I'll keep and some will go to my booth (usually with a makeover).  Let's get started!
The only small items I bought were these two beauties…  I'm definitely keeping the blue glass, but I'm not sure about the drawer yet.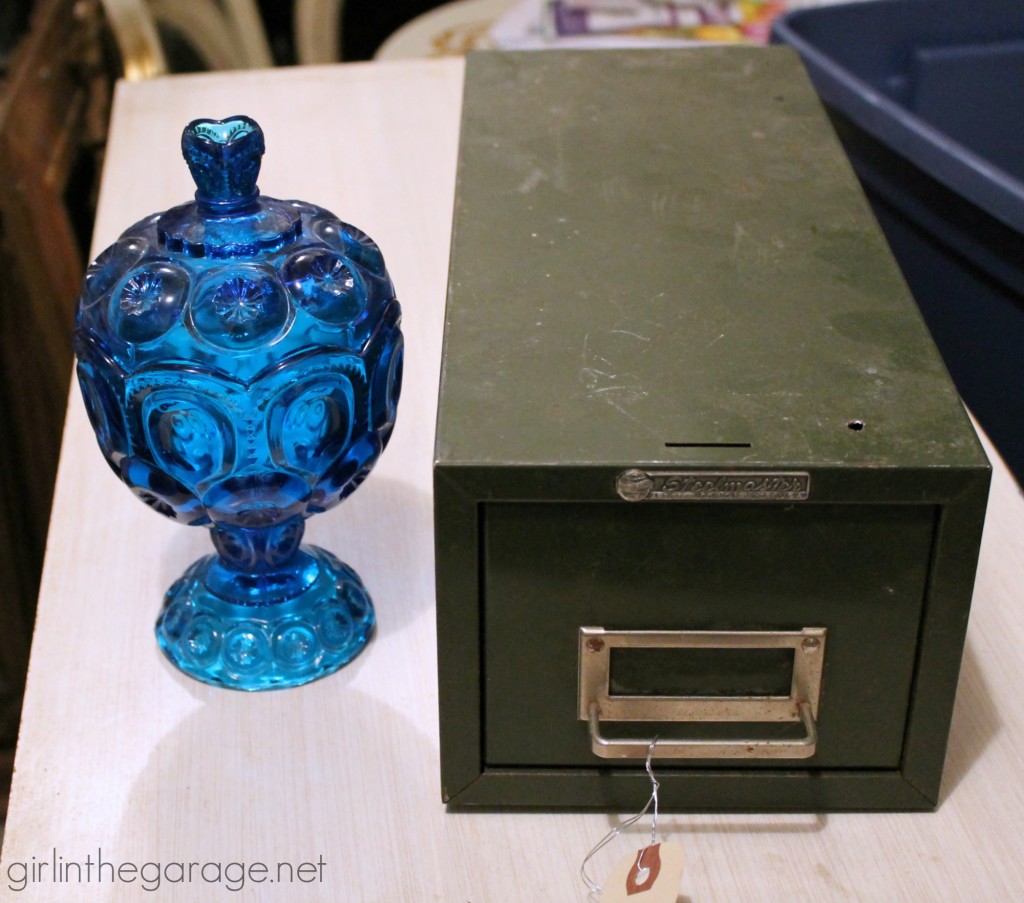 I've wanted an empty frame like this for a while – I'm going to see how it looks on my mantel.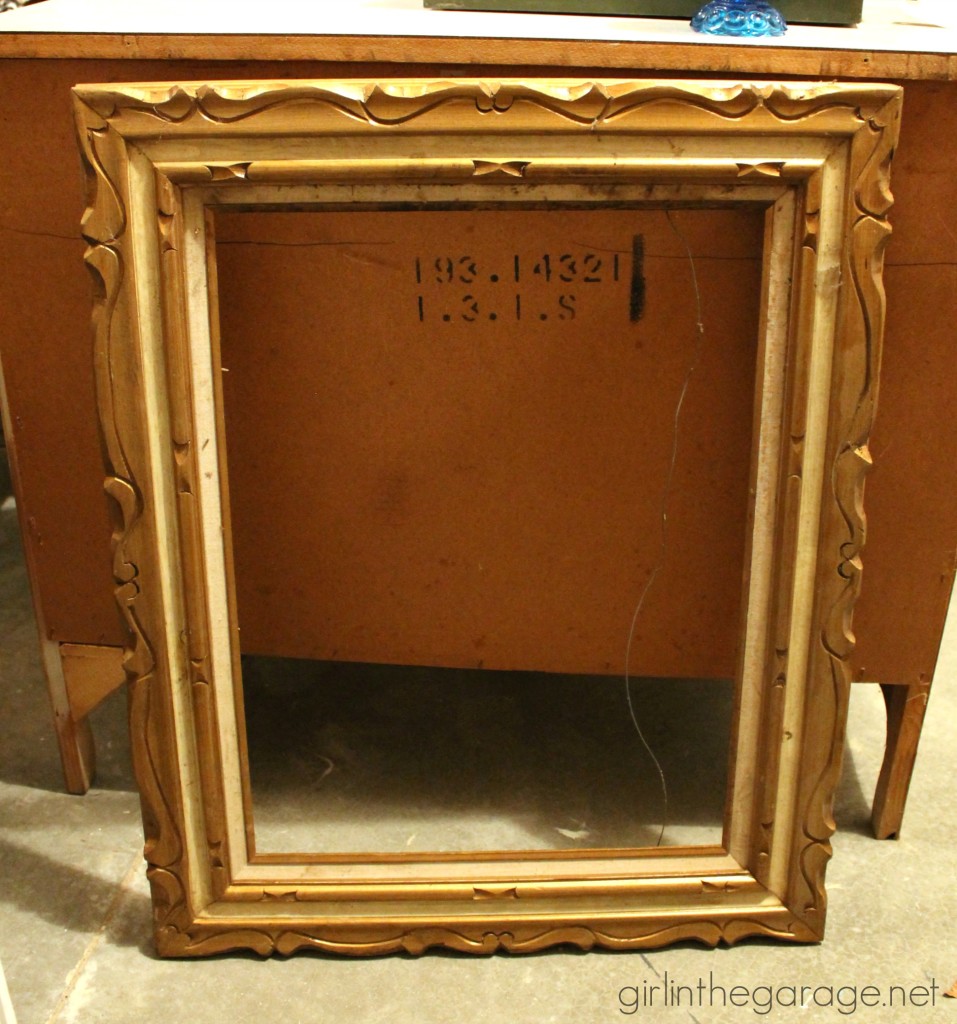 This mirror wasn't cheap IMO, so I probably wouldn't make much of a profit if I tried to sell it.  I guess I just have to find the perfect spot for it in my home.  😉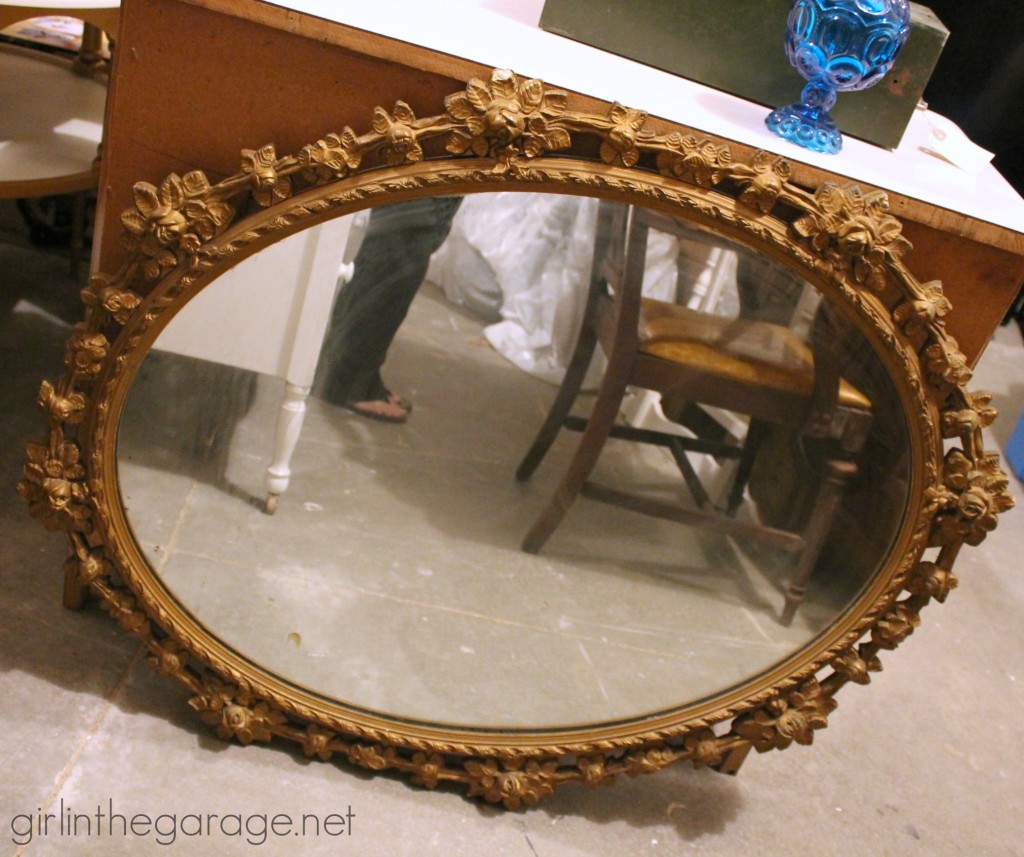 This is an unusually tall table, perfect for an entryway or hall maybe.  It will get some kind of makeover…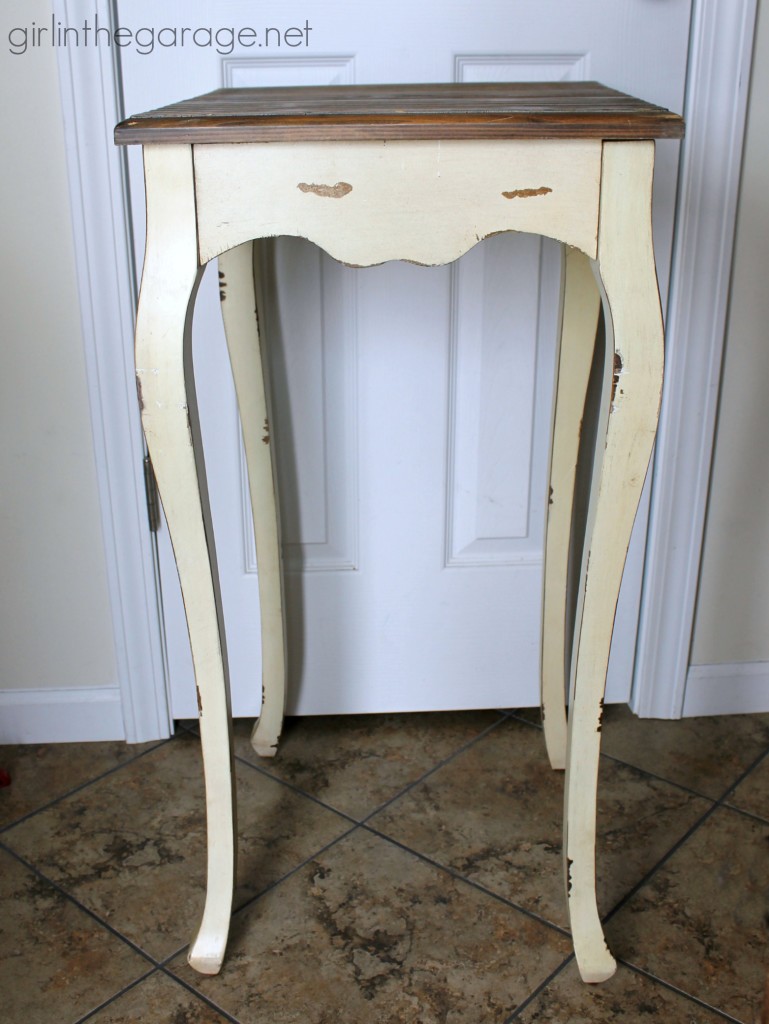 Isn't this the sweetest chair?  The fabric is quite pretty but it's obviously tattered.  I might try to salvage enough to frame it as vintage art.  The chair has already been painted but it definitely needs a new look!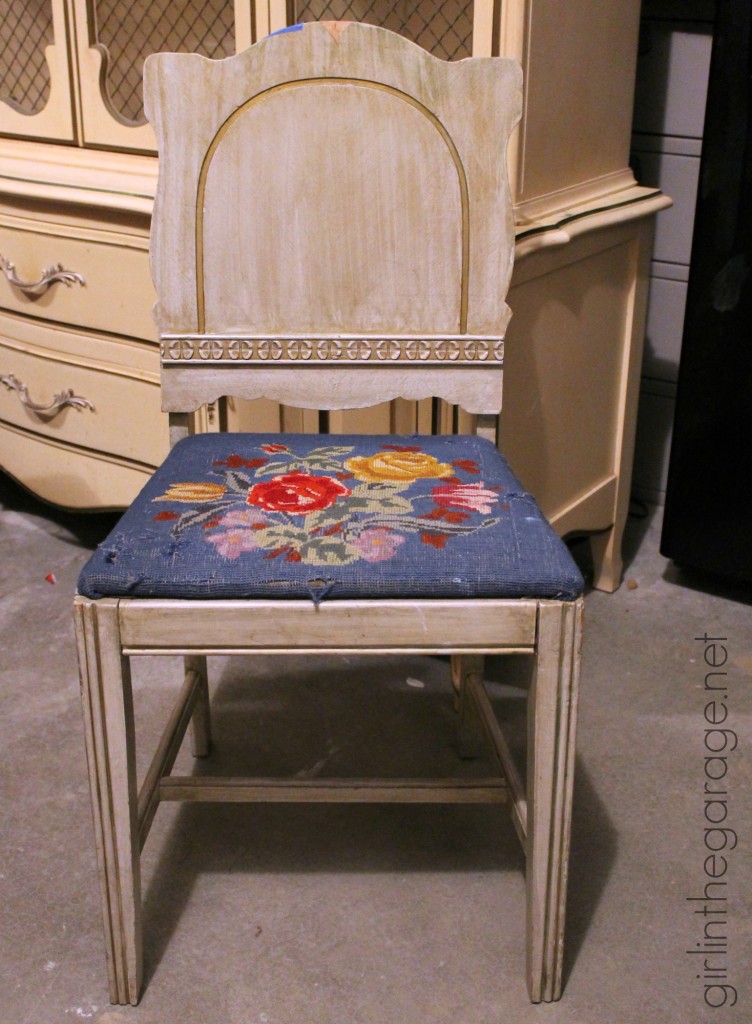 I scored this bench seat at Goodwill…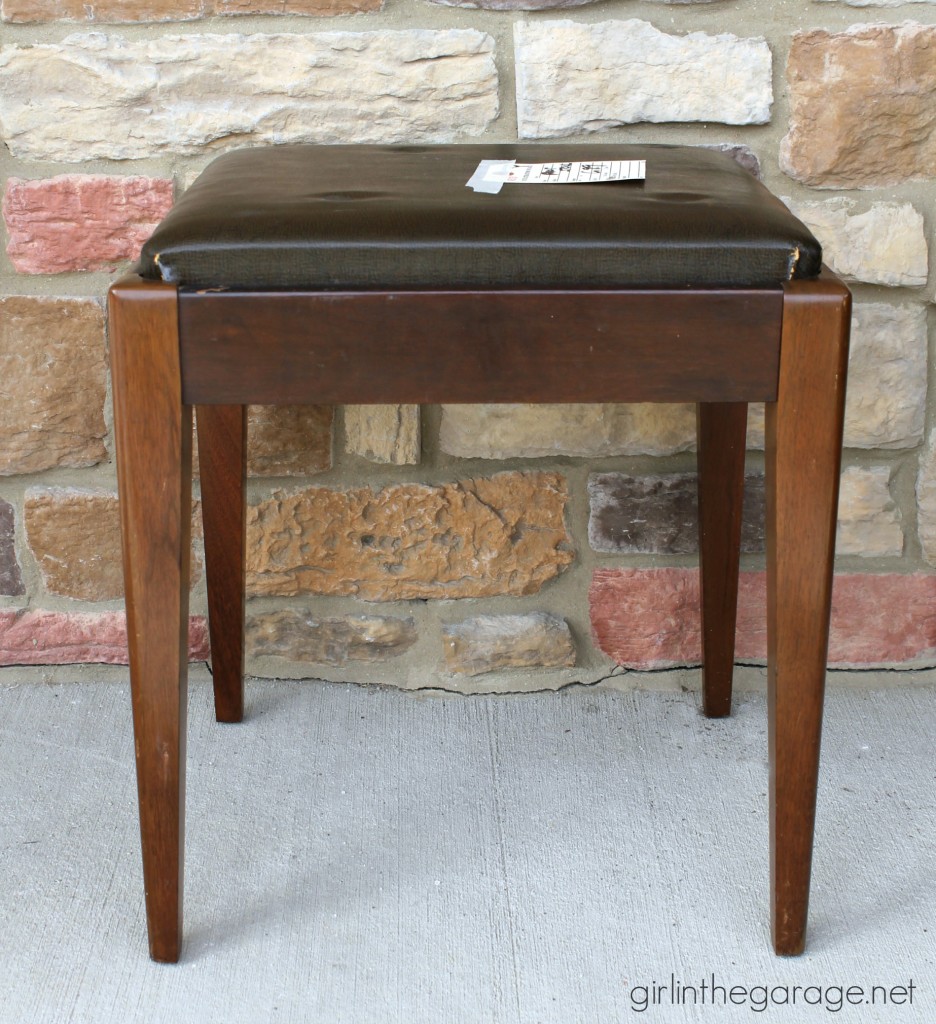 the top comes off for storage.  (Definitely getting a makeover.)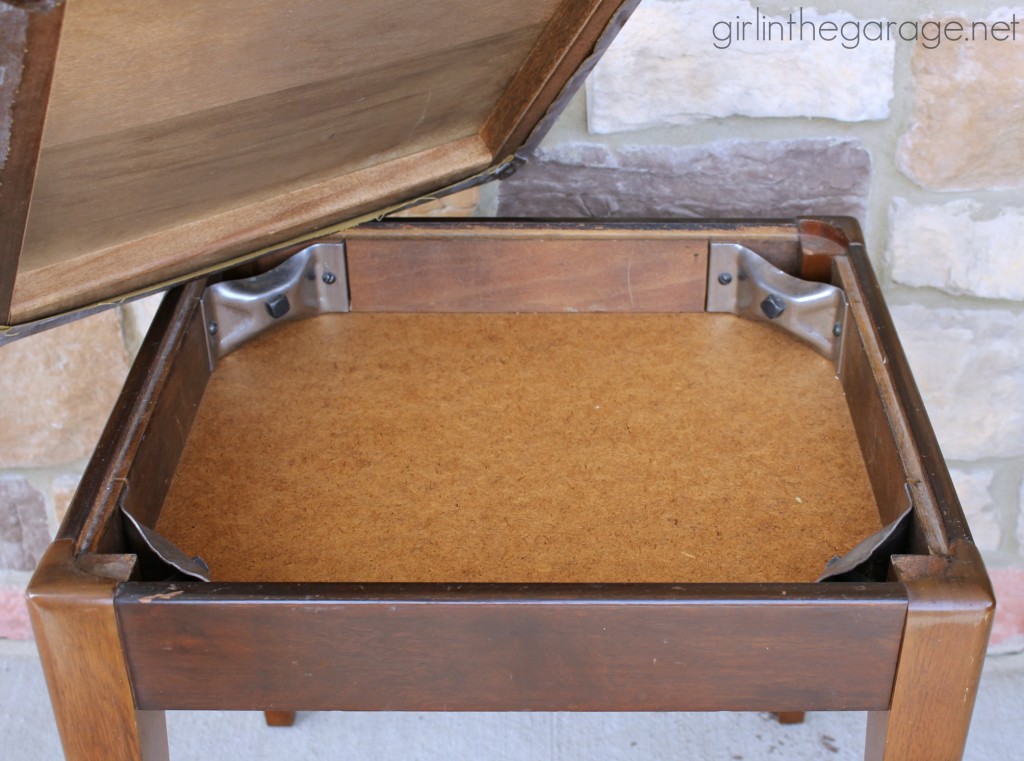 Onto the larger pieces…
I seriously LOVE this French Provincial vanity!  Since the mirror was off I wasn't going to mess with putting it back on just for a photo.  What do you think – would it look better with or without the mirror?  (It attaches vertically like in the photo.)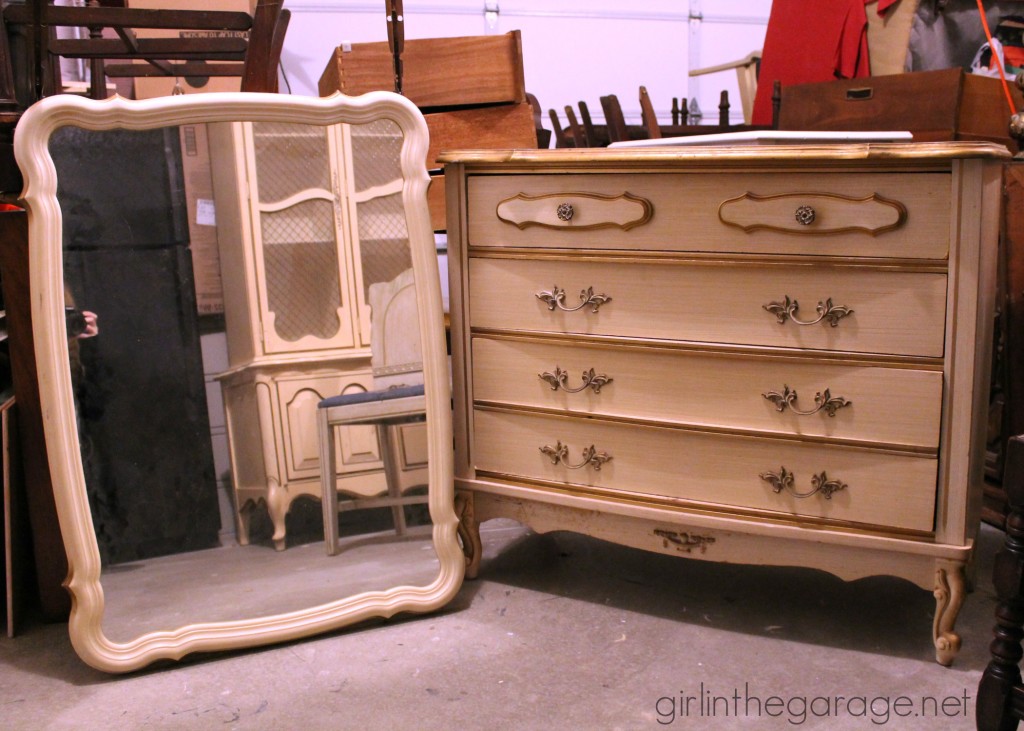 I call this one the ABC vanity.  Someone obviously spent a lot of time painting the checks, bunnies, hearts, and flowers – but it's pretty outdated now.  I cannot wait to give this one a makeover.  😉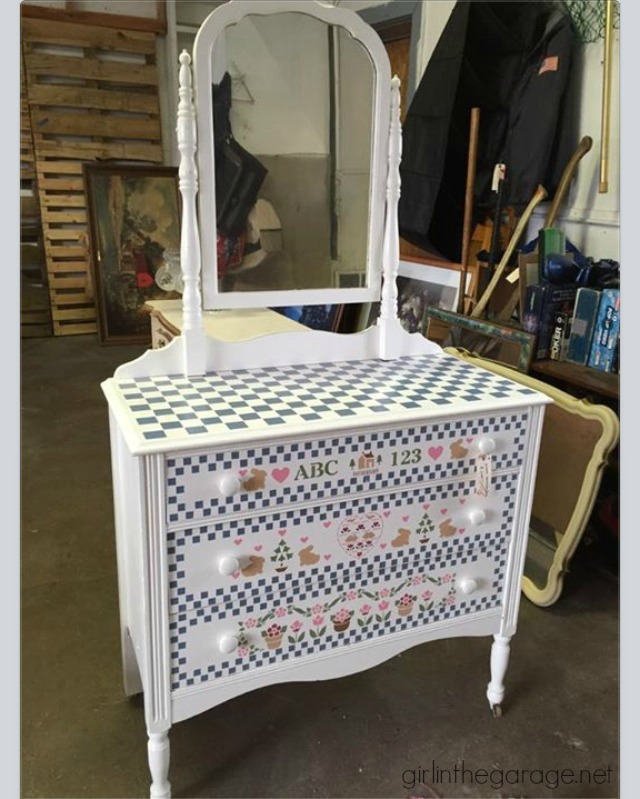 Finally… I wasn't going to include this one today, because it's dismantled in my garage right now and I couldn't get a decent photo.  But here's the actual photo that was posted on Craigslist (LOL) – it's an antique dining set that I am keeping for myself.  Well I'm keeping the table because it can fit 8 people – I'm not sure about the 6 chairs that came with it, they need a lot of work and I haven't cleaned them up enough to try sitting on them and seeing if they're sturdy, etc.  So this one is still up in the air but I will let you know when it's all pretty and ready for its big debut!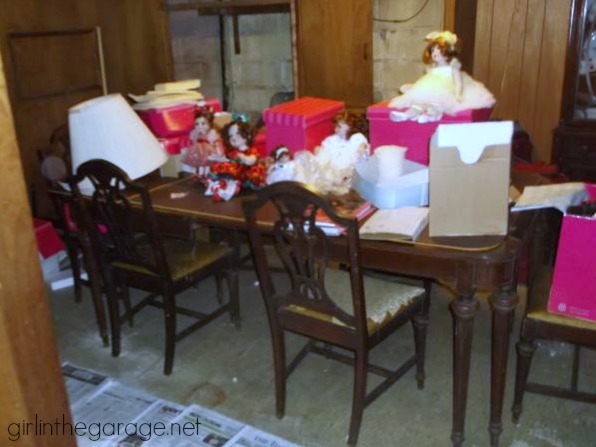 I have one more dresser that I couldn't get a photo of (the drawers are out and several of the dining chairs above are stacked on it) – it was a freebie, and I'll share it as soon as I can.
Have you had any luck treasure hunting lately?
Which is your favorite above?
I gotta keep painting… yard sale season is almost here!!    😉
Jen
Join the GITG Community
When you join this thriving online community of 90,000 creative souls, you'll be inspired to discover hidden artistic talents and learn skills to boldly face DIY projects with confidence.
You'll also receive my free guide "Just Paint It: 7 Tips for Transforming Furniture with Confidence."