Hi friends! Today is the first of a new monthly series where a few other bloggers and I each transform an item from a thrift store or yard sale. I promise – it will be fun and inspiring!
I got this rooster storage tower awhile ago and I knew I could paint it and transform it into something less rooster-y.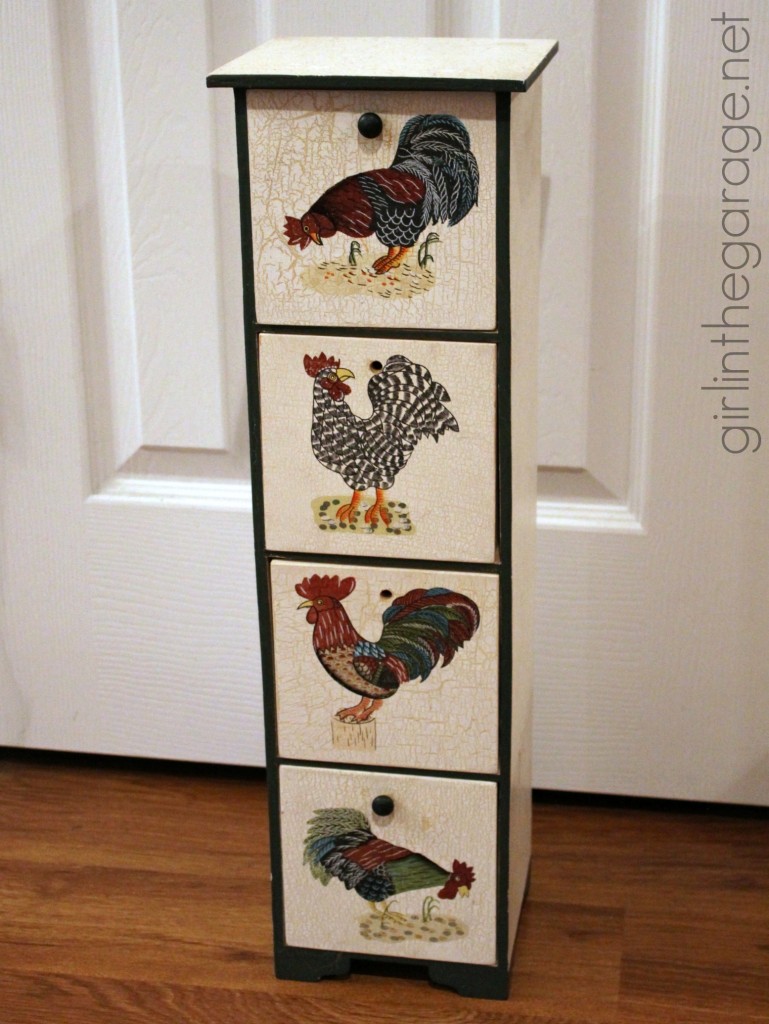 First, I removed the drawers and lightly sanded the roosters. I painted everything in some leftover brown paint I already had.
To give it some extra character, I decided to add numbers to the drawers. I had to make my own stencil so I printed the numbers onto cardstock and cut them out. Then I traced a number onto each drawer and painted them with Annie Sloan Chalk Paint in Country Grey.
Since it was missing a few knobs, I removed the others and glued on new wooden knobs from Hobby Lobby. I also painted the knobs and dry brushed the entire piece for a weathered rustic (kind of industrial) look. (HERE is my tutorial for dry brushing.)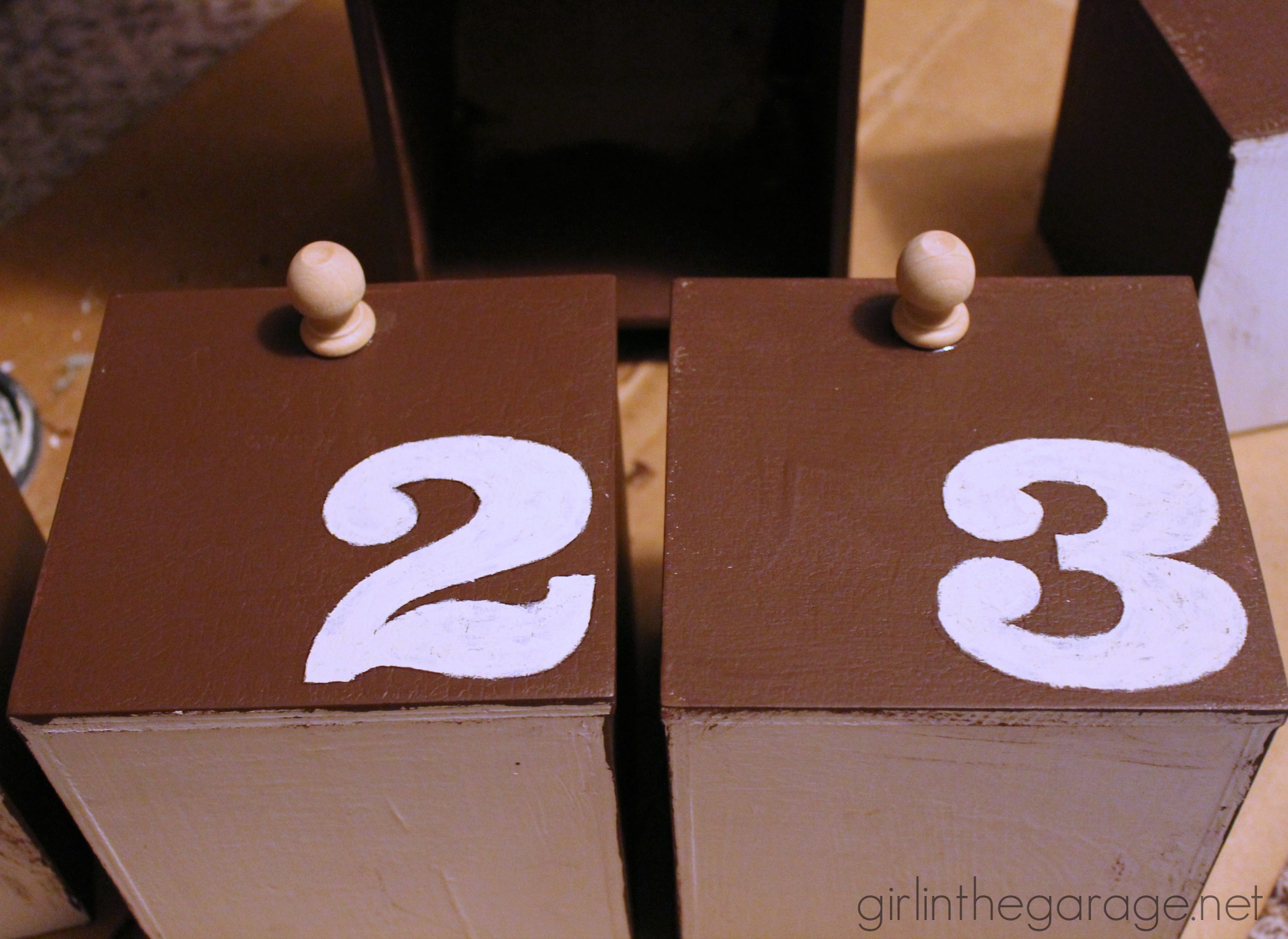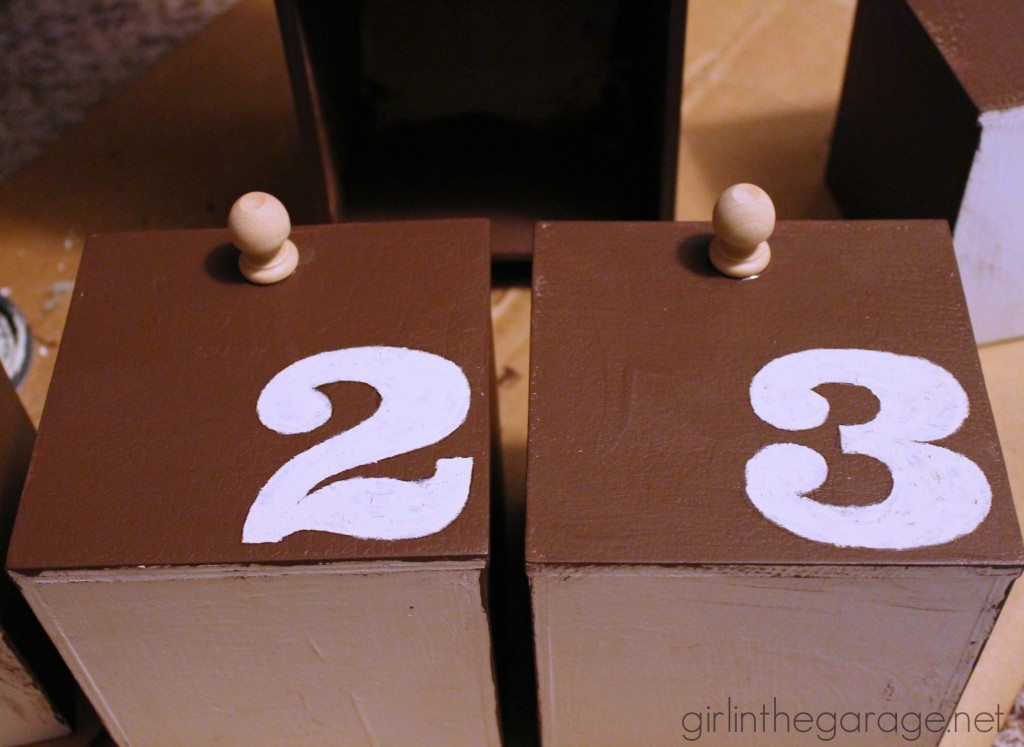 And here is the final look: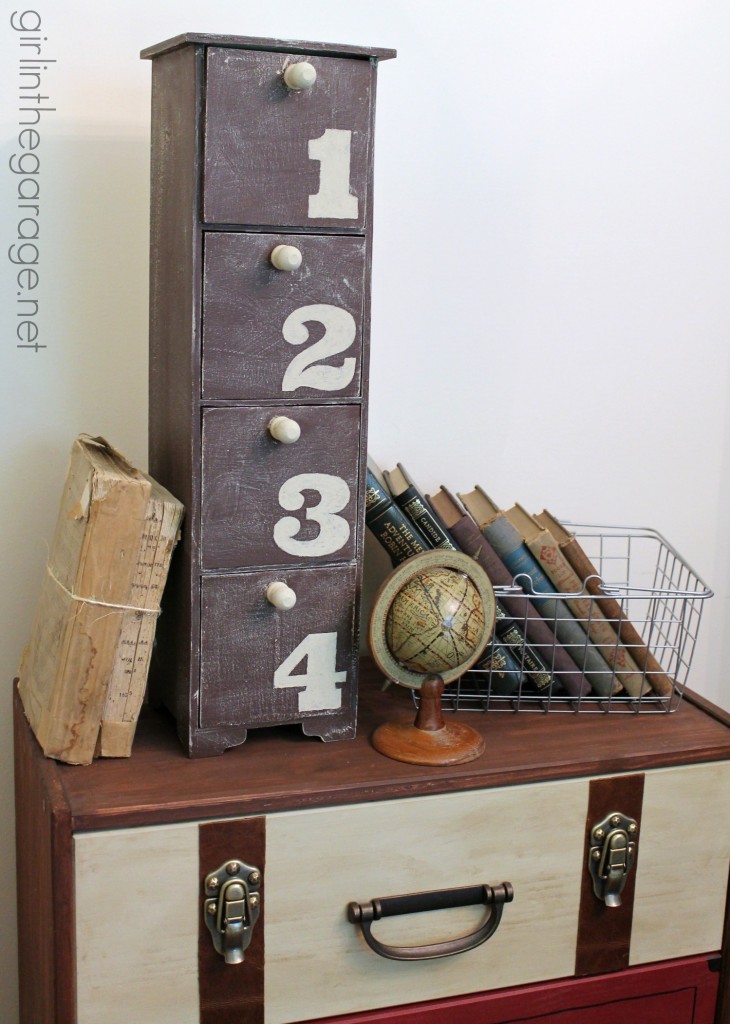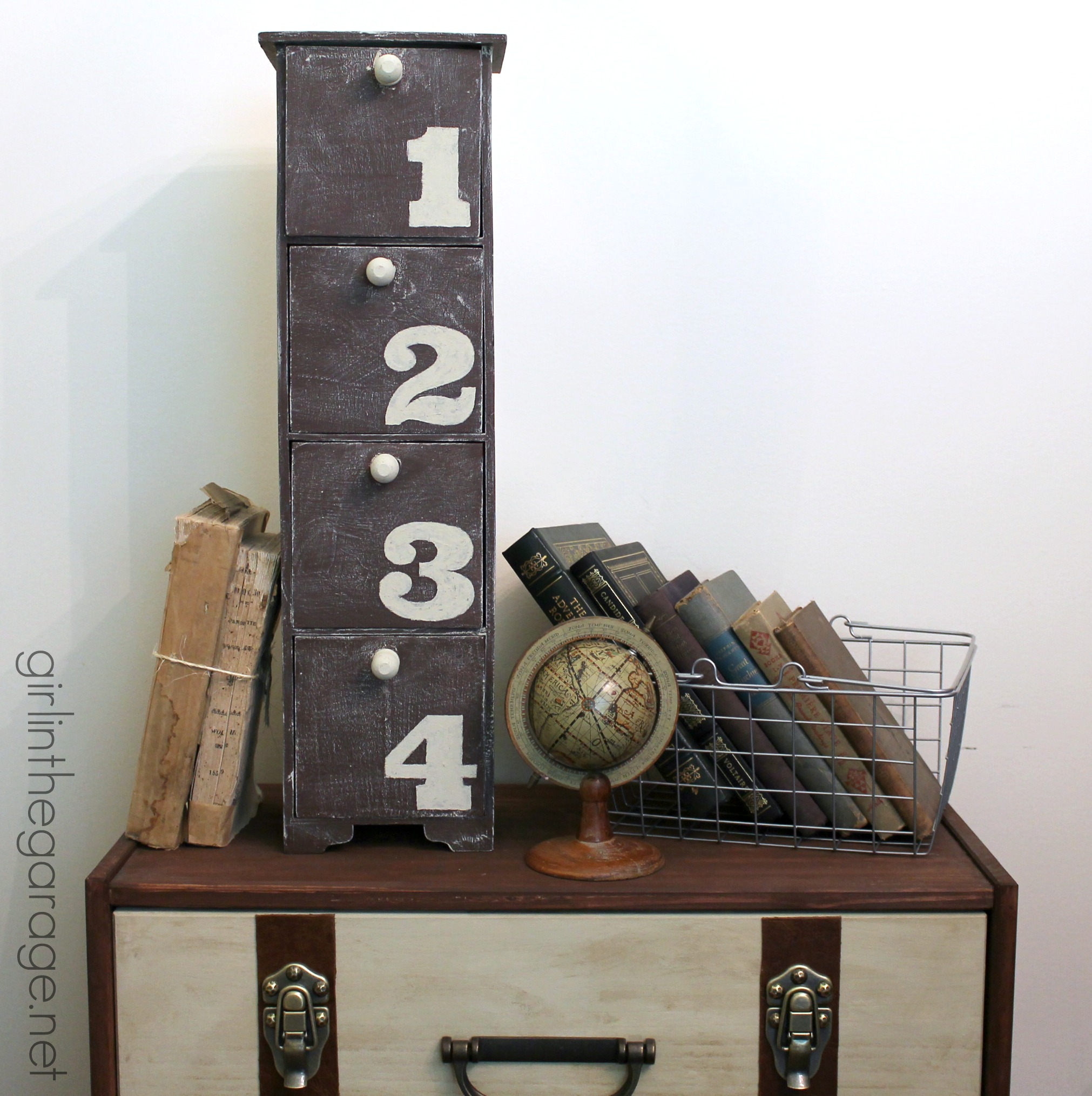 You can read about my suitcase dresser (IKEA Rast hack) from the photo above HERE.
I still need to put a light coat of clear wax on it – but it's looking pretty good!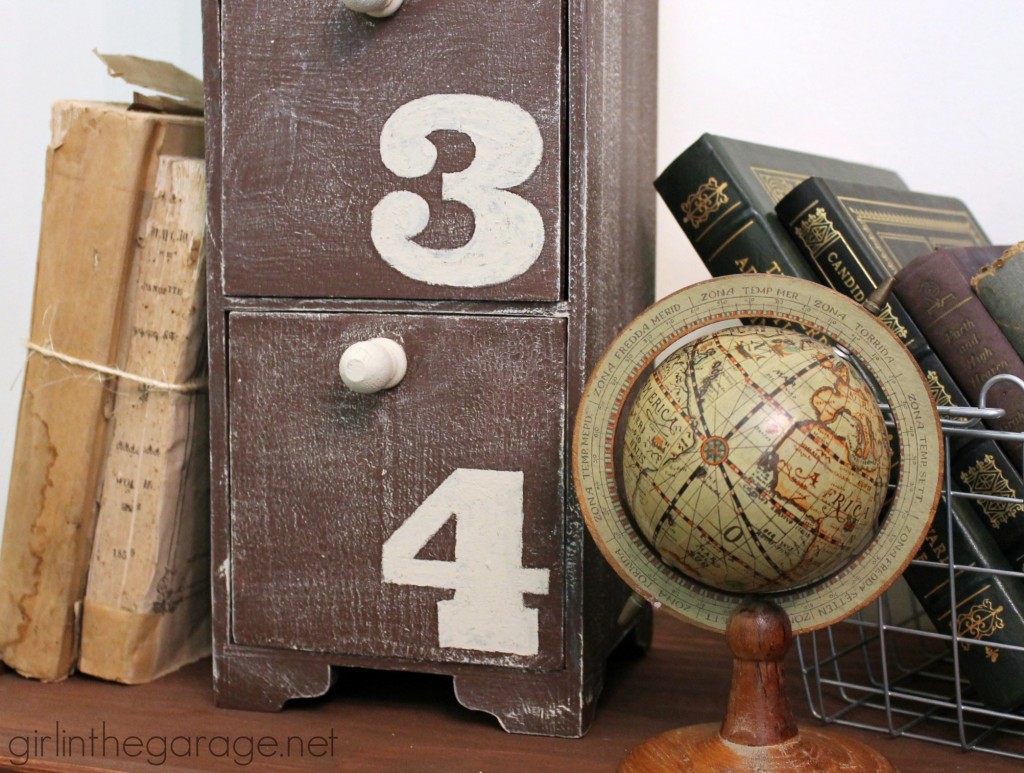 Not bad for starting out as rooster decor, right? Here's a before/after comparison: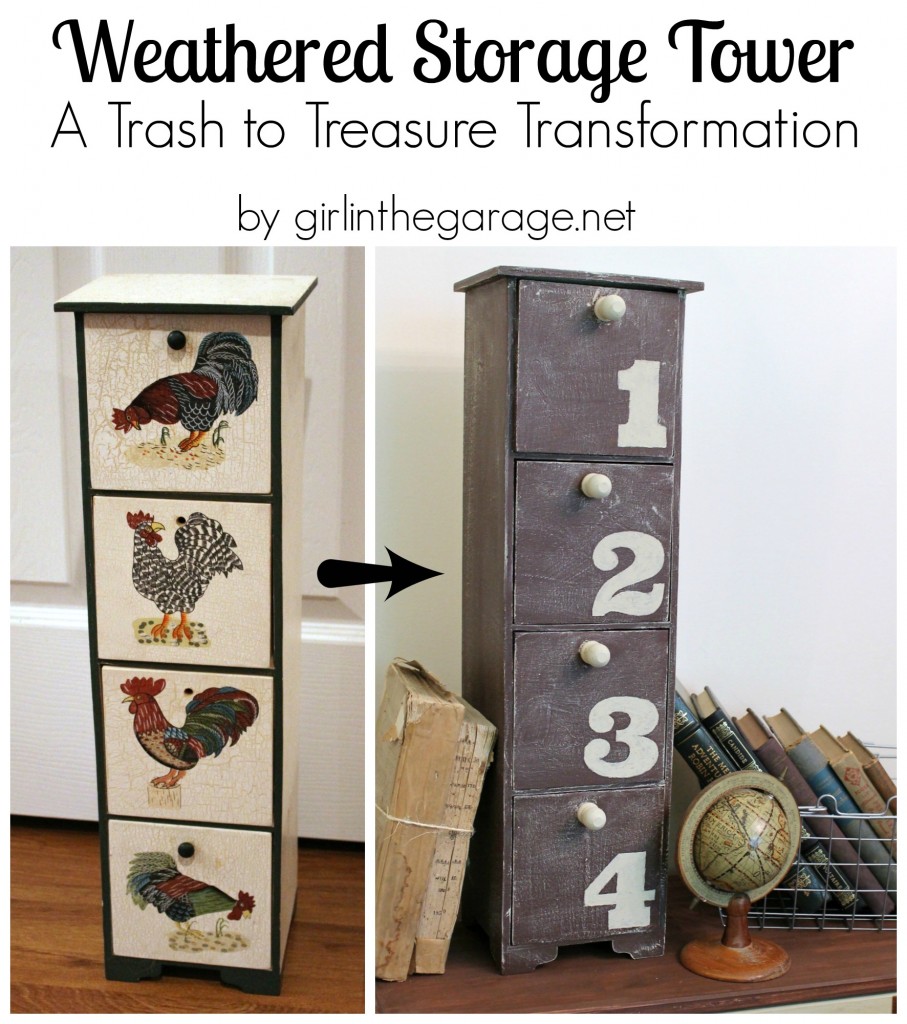 Have you seen any storage boxes lately at the thrift store that need a makeover?
– Jen, Girl in the Garage
And since this is a blog hop, next hop over to my friends' blogs to see their Trash to Treasure Makeovers (the Before photos are below- just click their name to visit their project). Enjoy!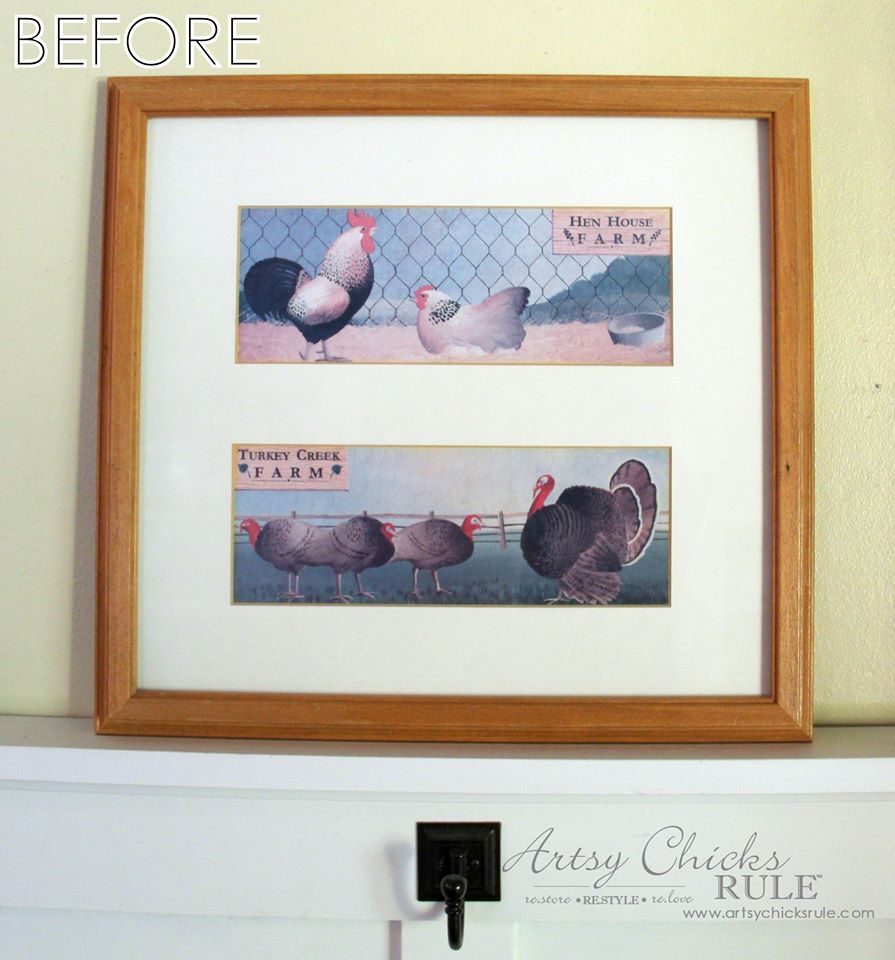 Confessions of a Serial Do-It-Yourselfer: