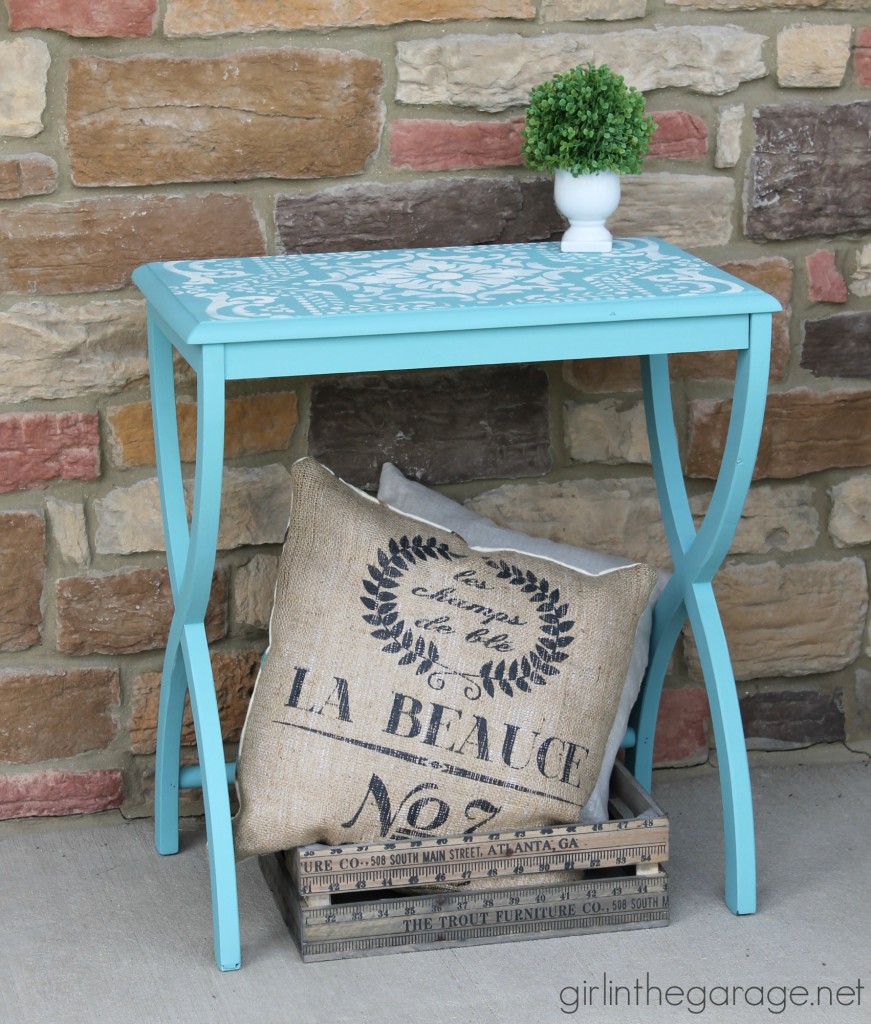 Happy Friday!  Today I'm showing you how I took a basic black X-leg table (bought super cheap from a Facebook yard sale group) and turned it into a pretty Provence stenciled table.
Here's how it looked when I got it- pretty much no character except for the legs.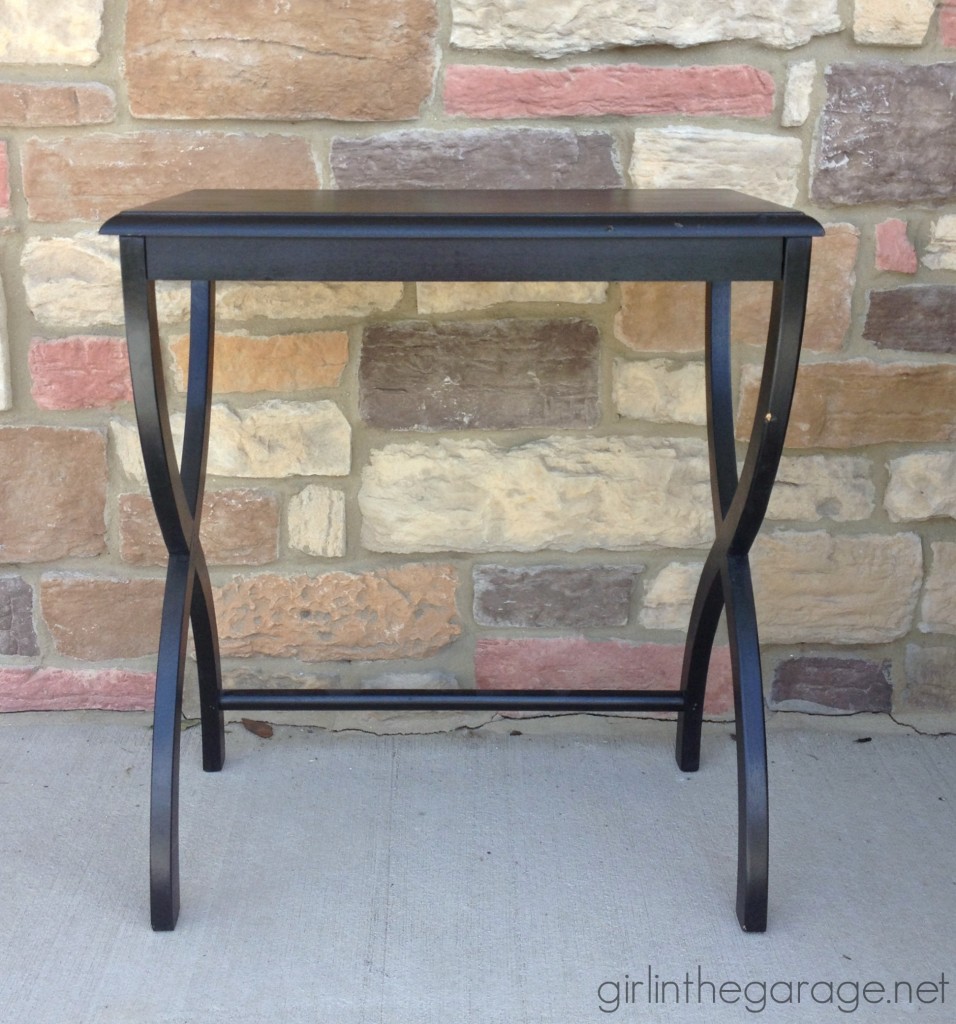 I painted it with a couple coats of Annie Sloan Chalk Paint in Provence.
(By the way, you can follow me on Instagram HERE for behind the scenes peeks of my projects)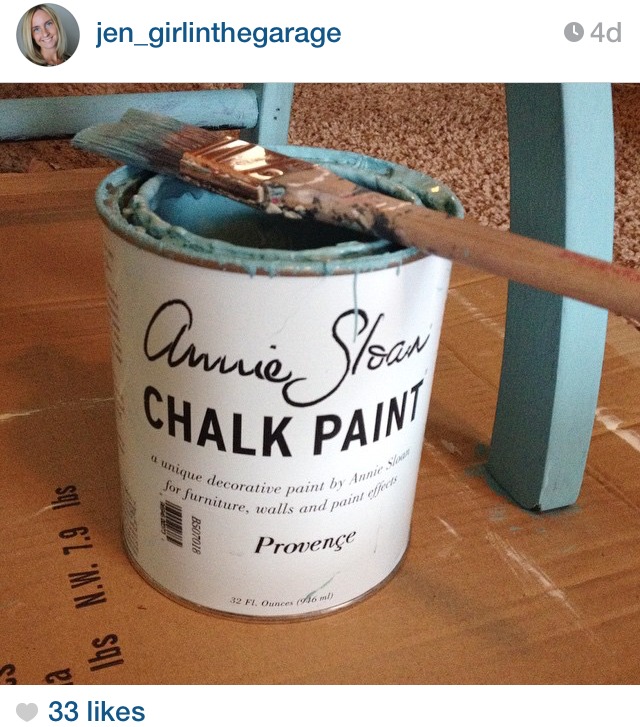 It needed something extra to turn it from just a pretty blue table to a potential conversation piece.  So I grabbed one of my favorite stencils – the Lisboa Tile Stencil from Royal Design Studio and painted the top in Old White Chalk Paint.  (I also used the Lisboa stencil last year on this gray drum table and this gold and white table.)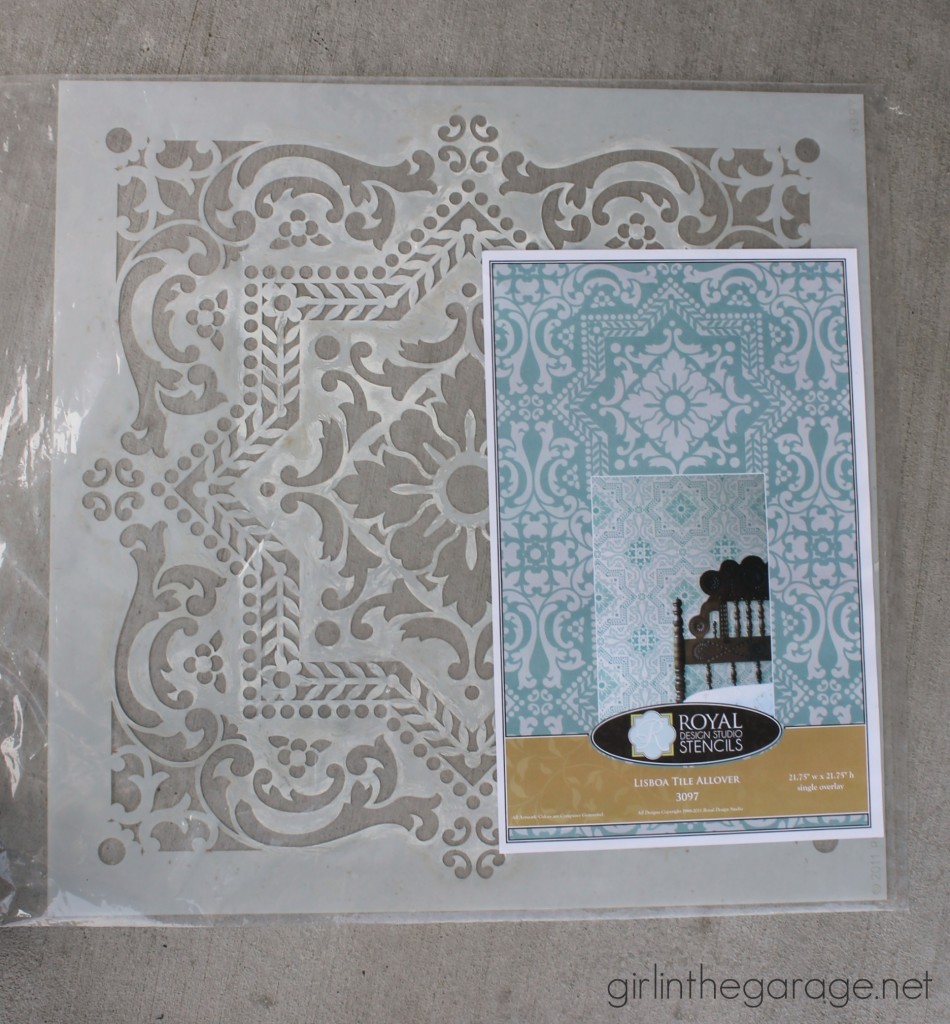 I used clear wax to protect it and then it was finally finished.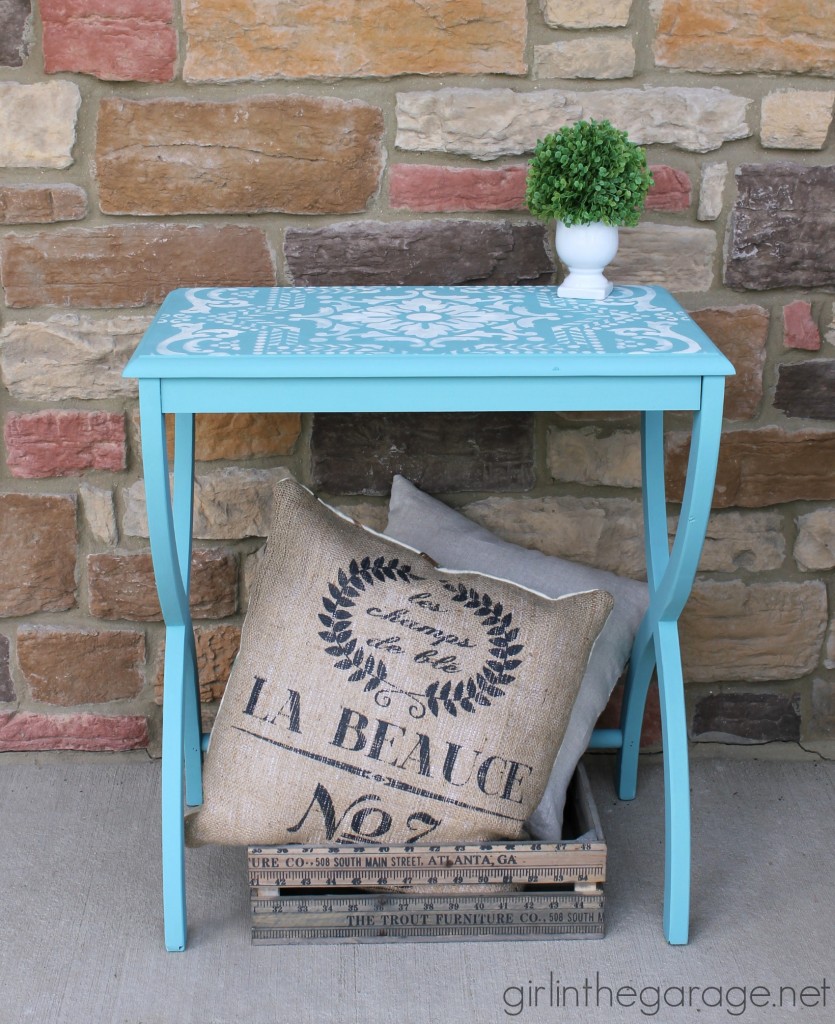 It looks much better now.  And the Lisboa stencil is perfect on this piece!
Before-and-after graphic: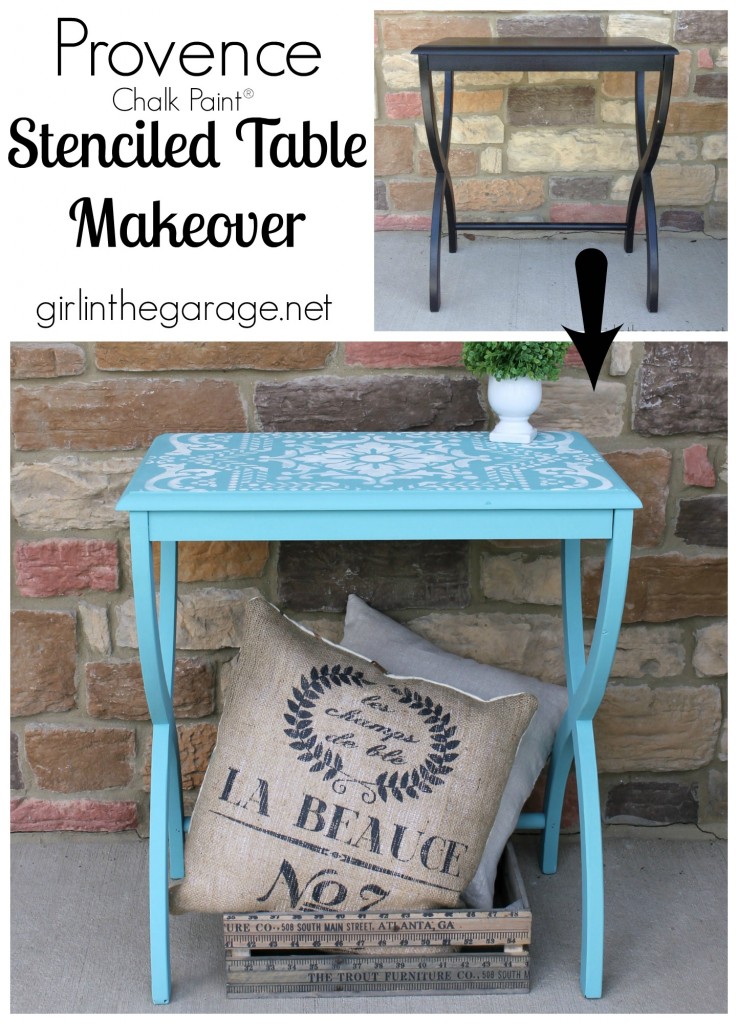 P.S.  Go HERE to find out how I made the French grain sack pillow.
What do you think of my stenciled table makeover?
I'd love to know your thoughts ~ have a wonderful weekend, friend!
Jen