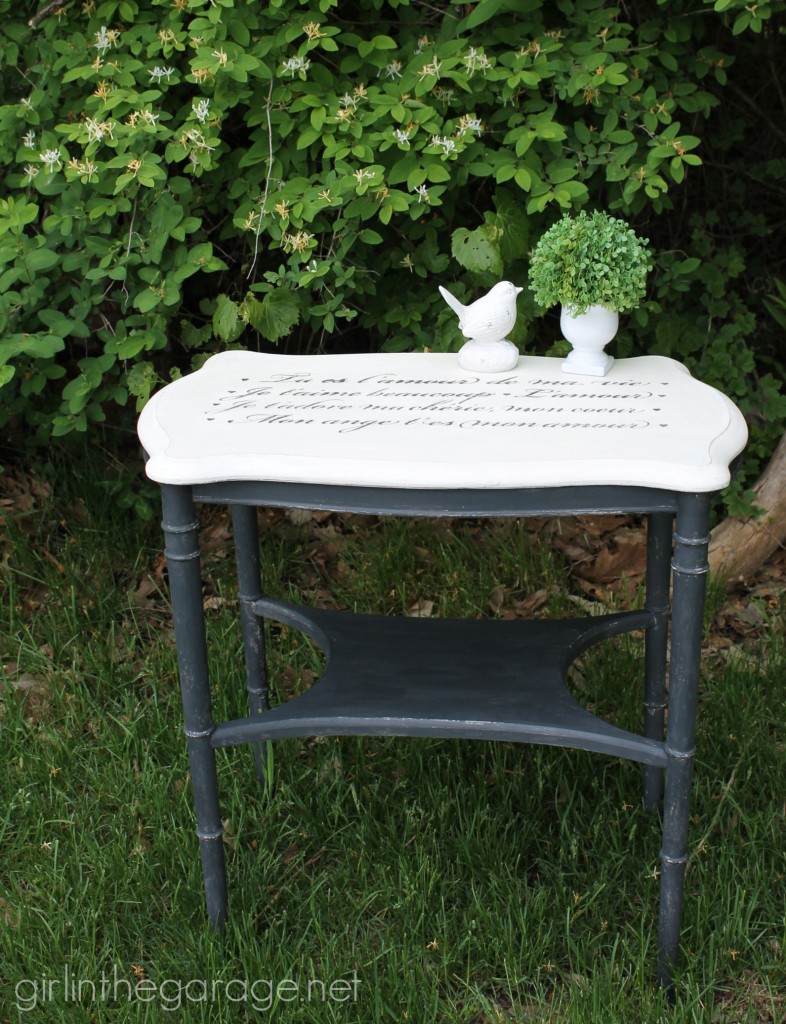 I can't hardly believe it's time for another Themed Furniture Makeover Day already, can you?  If you're new around here, TFMD happens once a month and 15-20 of us DIY bloggers all share some kind of furniture makeover based on a theme.  (See all of my previous TFMD projects HERE.)
This month's theme is Small Table Makeovers… not too difficult, right?  Small tables are usually in abundance at thrift stores and yard sales – this one I picked up at an estate sale.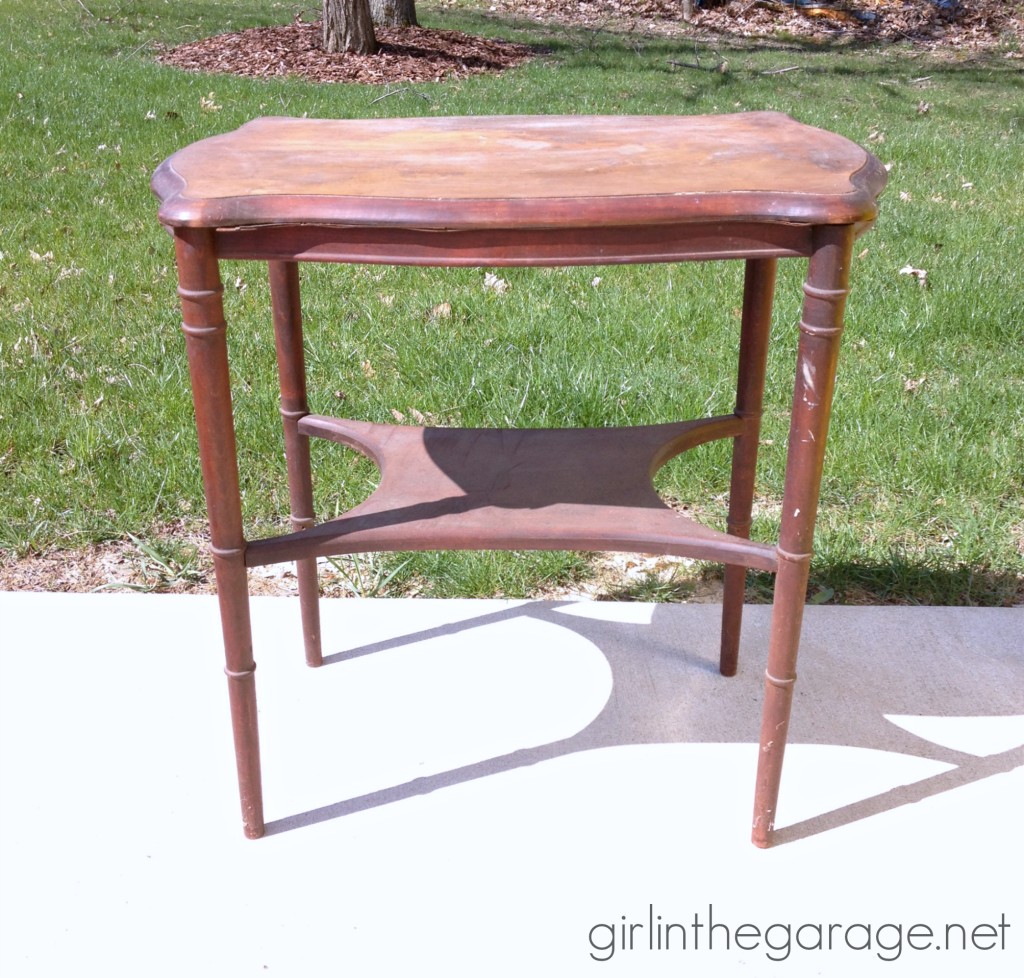 Here are my painting supplies: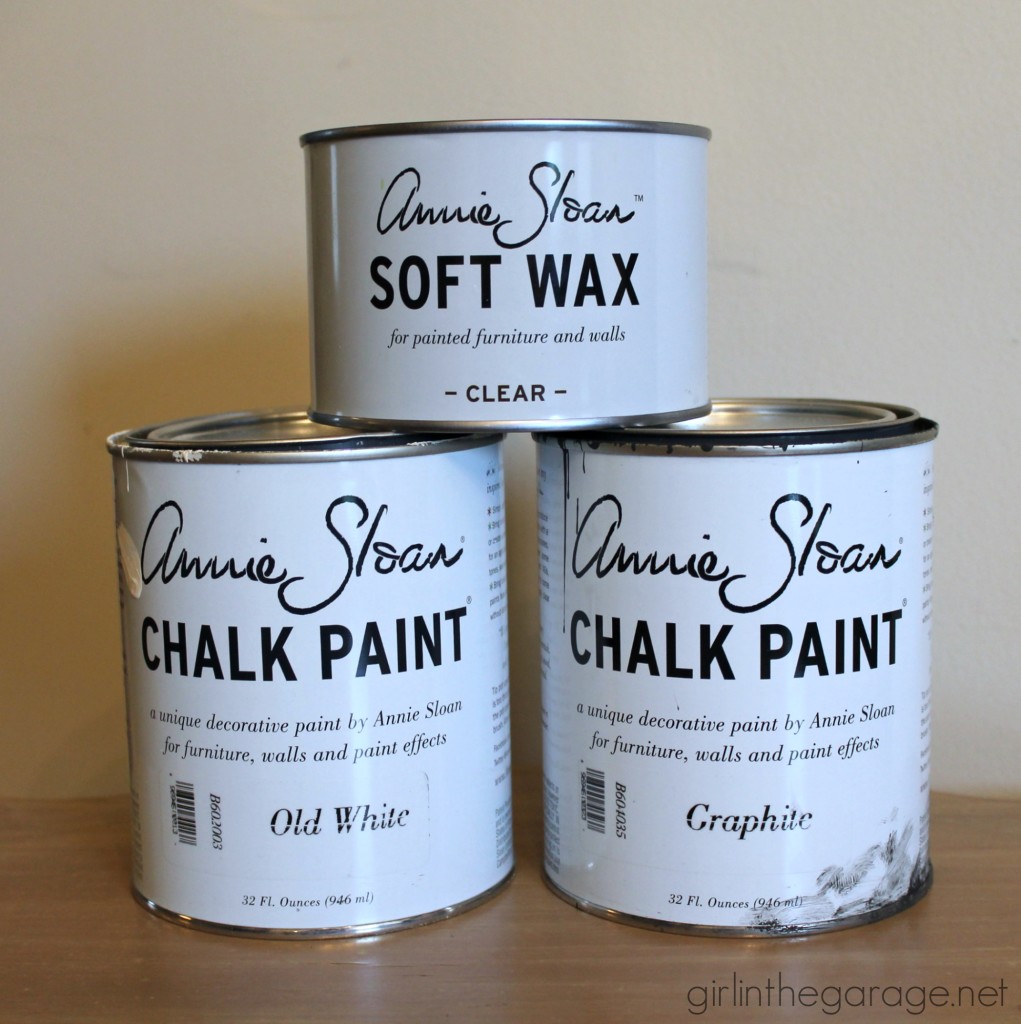 I also used this French Love Letter stencil from Royal Design Studio.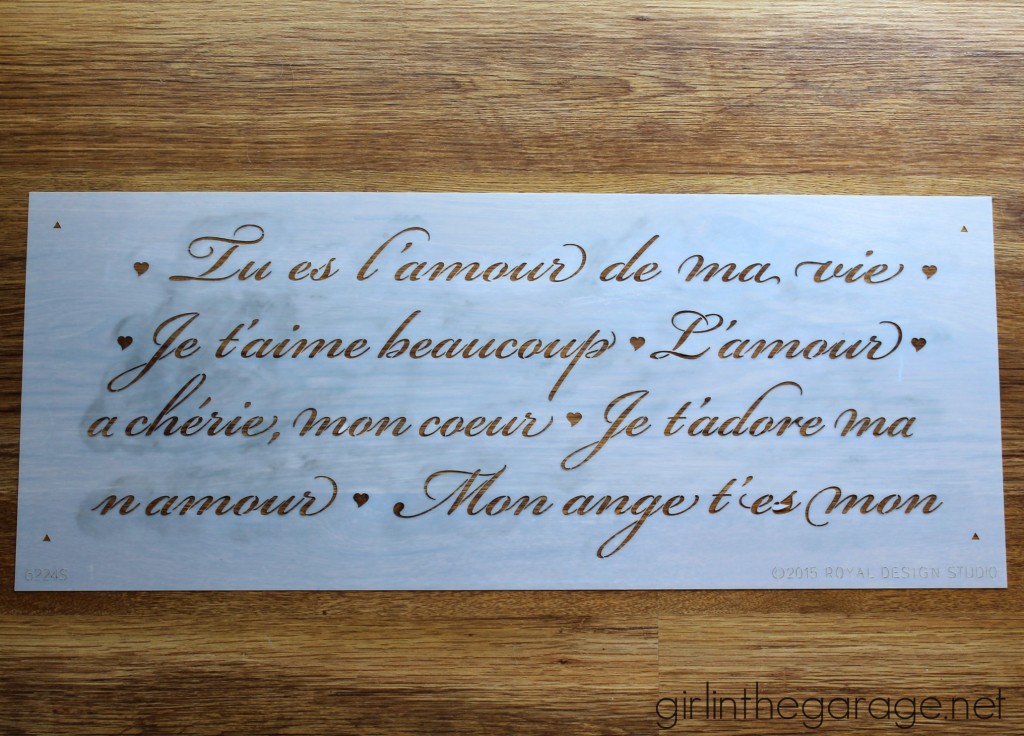 I primed everything first with two coats, but the bottom shelf still had really bad bleed-through.  I really have no idea why- Zinsser is a really good primer so I have to think that it was just something wonky with the table being old and in someone's basement for a long time.  So that's when my all-white table idea turned into a black-and-white table.
Then I painted the stencil just as shown above, without paying attention that it was meant to overlap on a larger surface (hence the incomplete sentences in the 3rd and 4th lines).  So I had to paint over half of the script that I had just stenciled and then realigned and painted the last two lines so that they make sense.
Dang – small tables are supposed to be easy, aren't they?  😉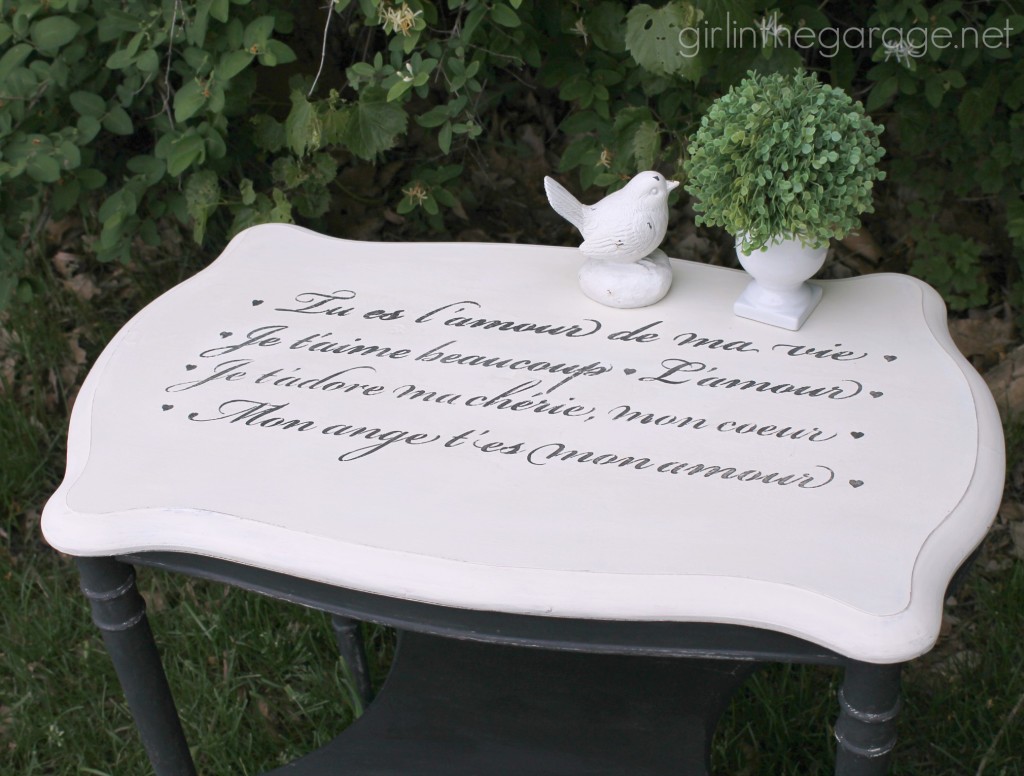 I also did some light distressing.
Thankfully I think it turned out beautiful and you can't even tell the problems that I had while painting it.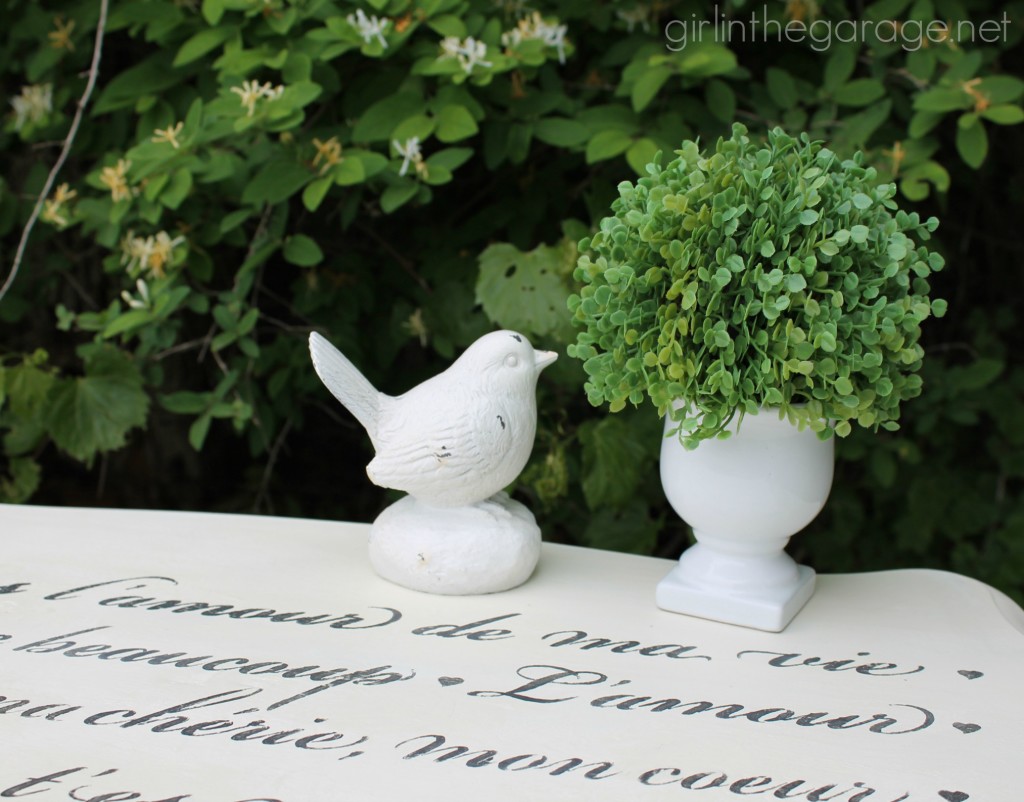 Here's a Before and After if you'd like a side-by-side: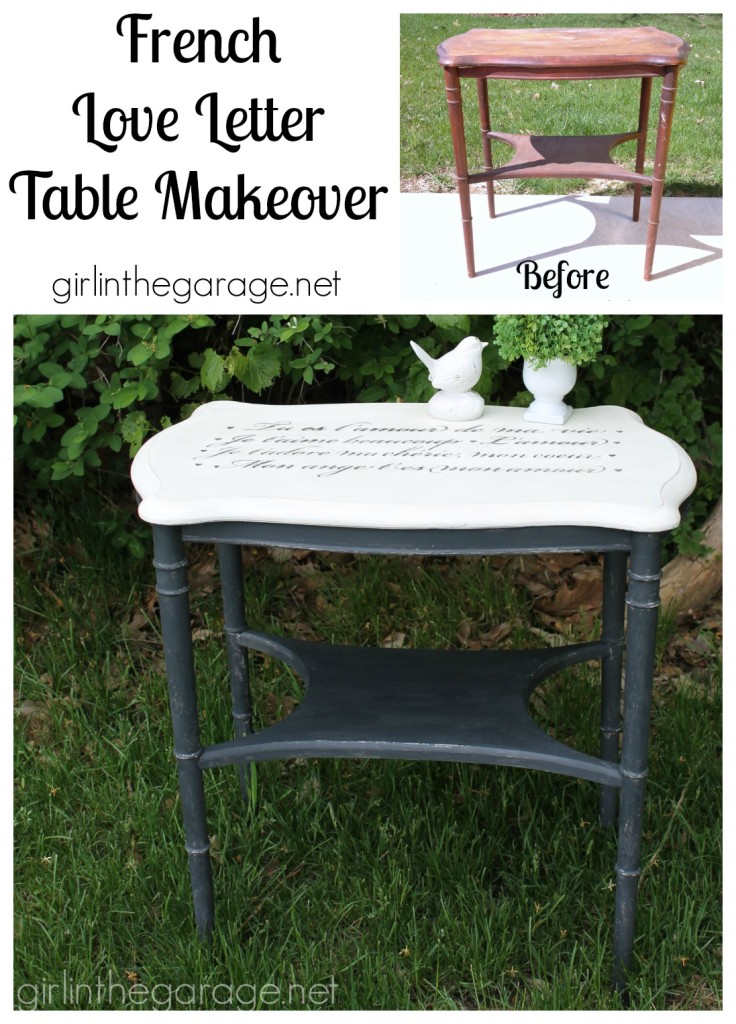 Do you have any small tables waiting for a makeover?
Be sure to check out all the inspiration from my friends below!
* See all of my Annie Sloan Chalk Paint advice and makeovers HERE *
Jen
Join the GITG Community
When you join this thriving online community of 90,000 creative souls, you'll be inspired to discover hidden artistic talents and learn skills to boldly face DIY projects with confidence.
You'll also receive my free guide "Just Paint It: 7 Tips for Transforming Furniture with Confidence."