"My husband says I paint everything white," she nervously whispered to me, like she was almost embarrassed or even ashamed.
And it was true – as I looked around, everything in her market space was white.  The entire inventory of vintage furniture and hand-built pieces were all the color of freshly fallen snow and delicious vanilla ice cream.
I nervously laughed and whispered back, "So does mine!" like we shared this secret that would bond us from husbands who playfully teased and from opinionated bystanders who criticized our neutral paint choices.
So what if you paint everything white?  Or just stick with neutrals?   Does that mean you hate color, or you're not an adventurous person?   Ummm, heck no.
First, neutral furniture goes with any kind of decor in any type of room.  And that means if you're painting to sell, then you'll have more potential customers interested in your piece than if you had painted it a bright color that's difficult to match up with decor.
Second, lighter colors automatically make a room feel cleaner and larger.  A dark piece can really bring a room down (visually) and make it feel heavy.
Third, even if you love neutrals, there are plenty of ways to add some personality with stencils, hardware, distressing, dry brushing, nailheads, bright colors or design inside, fabric, and even more.  There are examples of many of these below.
Fourth, don't let anyone criticize your paint color choices.  If you love white, paint it white!  If you love color, then experiment and have fun with color.  Whatever you do, be proud of your decision and stand by it.
If you're still not convinced that neutral furniture can rock a space, or if you're like me and "paint everything white" (allegedly, ha) but need more ideas to make your pieces more interesting, here are thirteen more examples…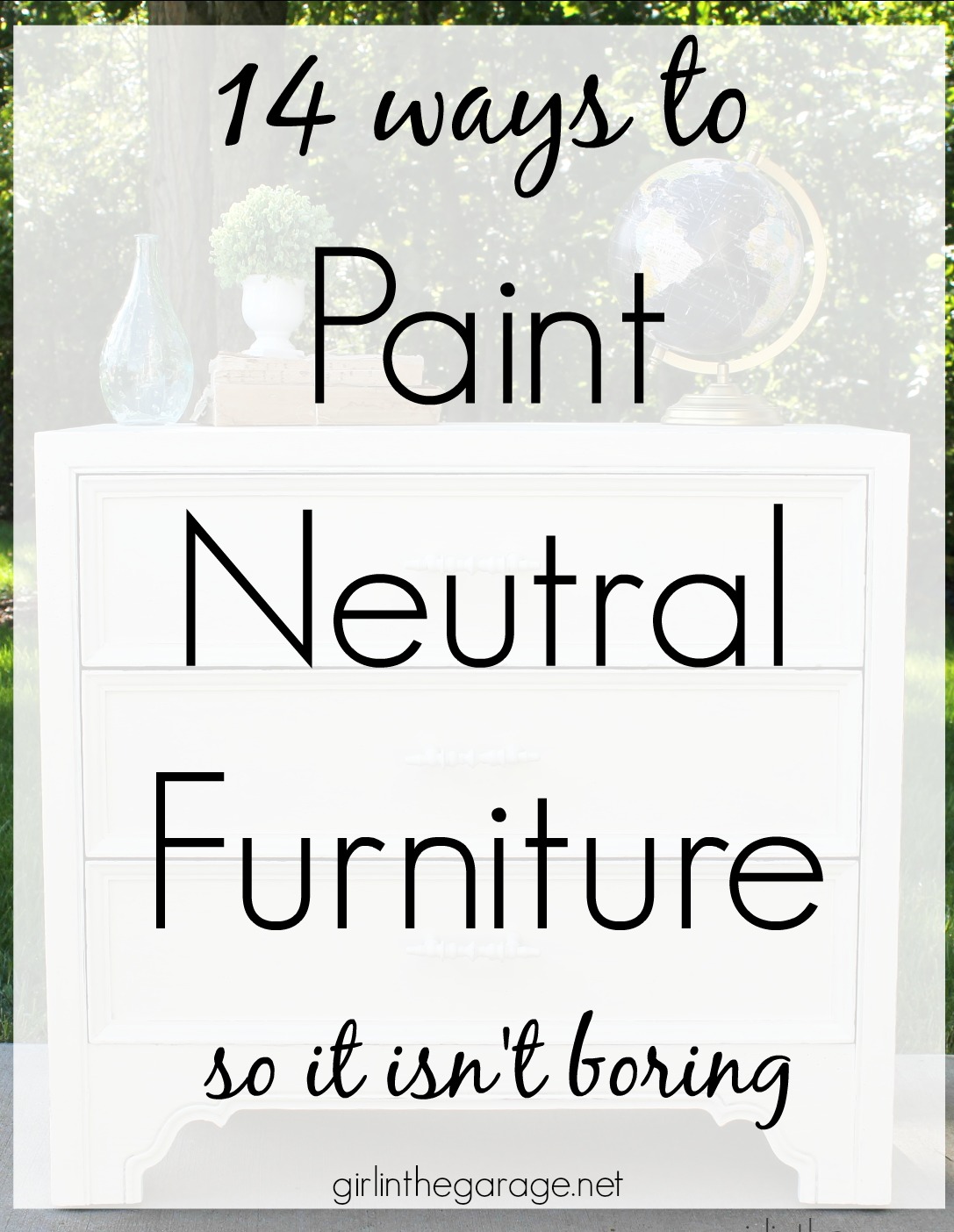 Click the title below each photo to be taken to the full tutorial.
Do you tend to stick with neutrals like white and cream, or are you passionate about painting with bold colors?  I'd love to hear your thoughts!
Jen
If you like this post, please share it with others.