Hey guys! Today is Themed Furniture Makeover Day with my blogging friends, and this month's theme is Neutral.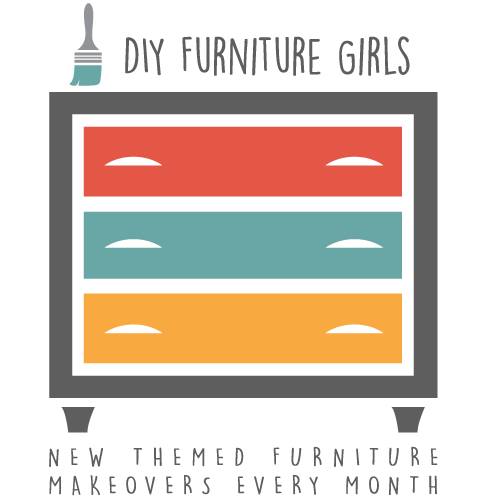 I bought this little 70's Provincial nightstand and matching desk at an estate sale last year.  It had yellowed so much over the years that it just looked really dirty and gross even after I cleaned it really well.  My initial thought was to brighten it with a crisp coat of white and add pretty paper inside the drawer, but that's not exactly how it ended up…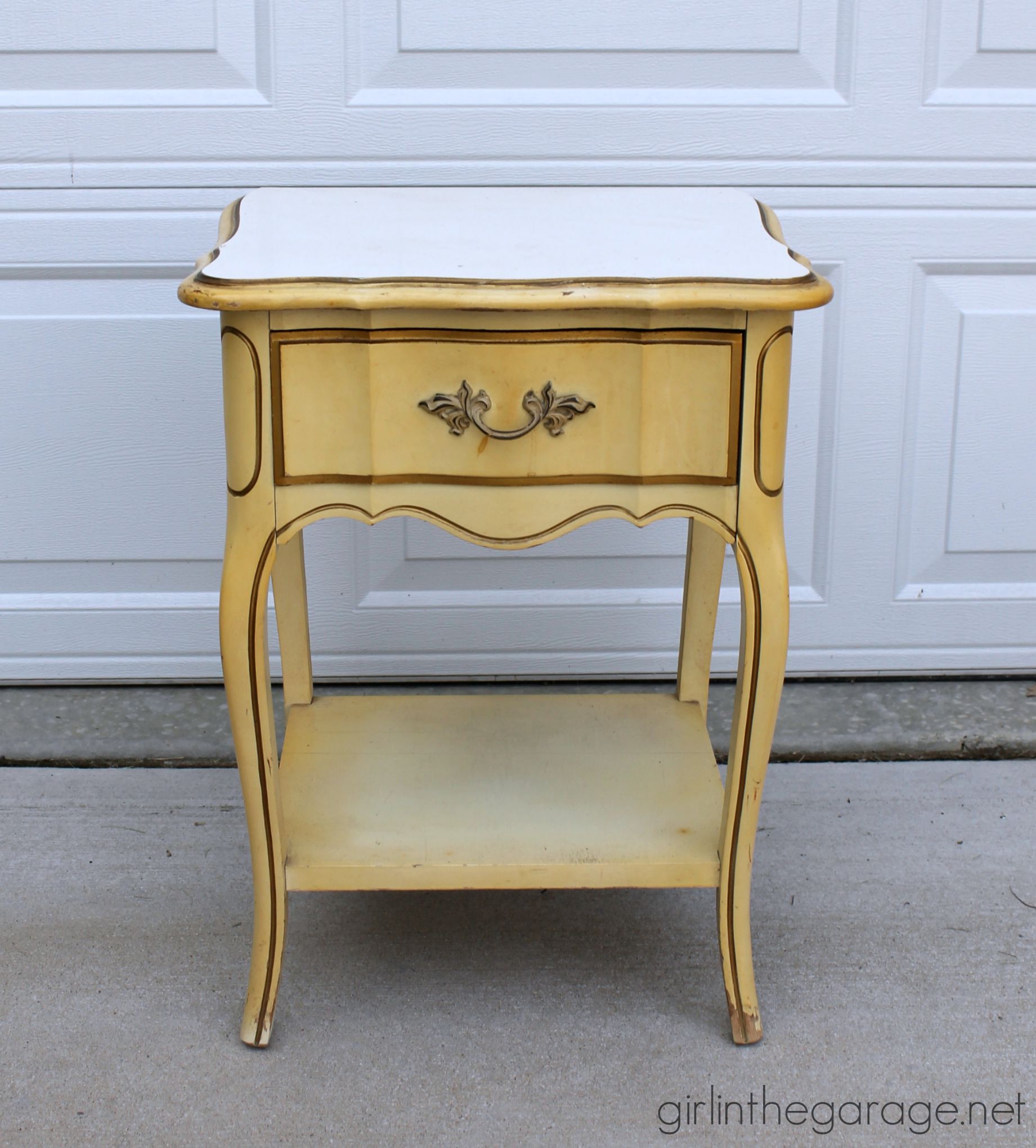 Here are the products I used:
* Annie Sloan Chalk Paint in Pure White
* Modern Masters Metallic Paint in Oyster
* Modern Masters MasterClear Topcoat
* Paintbrushes
* Sandpaper (320 grit)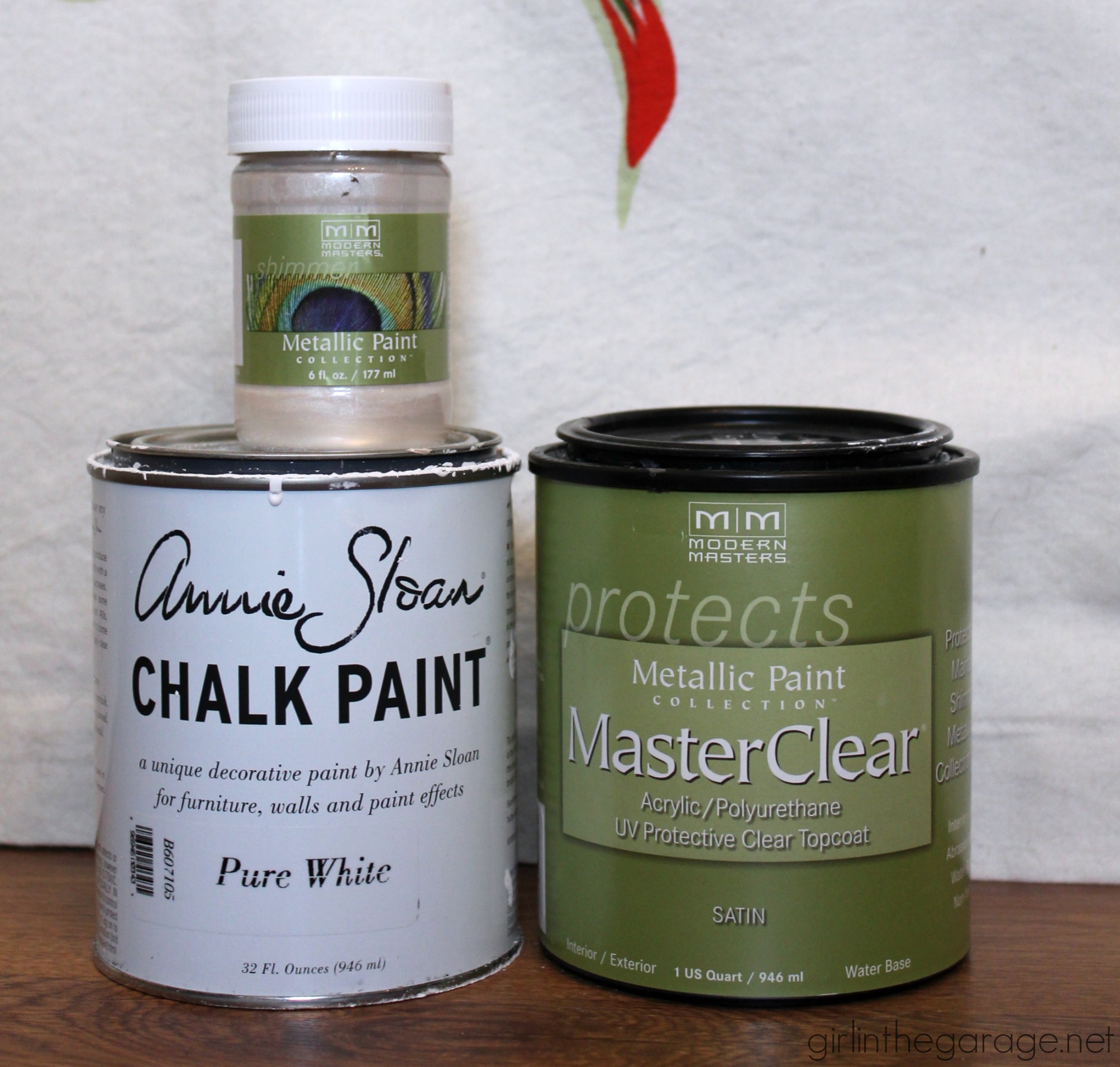 I started by painting it with two coats Pure White like I planned.  I distressed it a little and it looked pretty good, but a little too plain for the style of this nightstand.  I decided to paint over it with this little bottle of Modern Masters metallic paint in Oyster (a beautiful creamy/silver).  You can see the difference in paint colors below where I missed that giant area on the bottom shelf.  (That's what I get for painting at night in a half-lit room..Ha)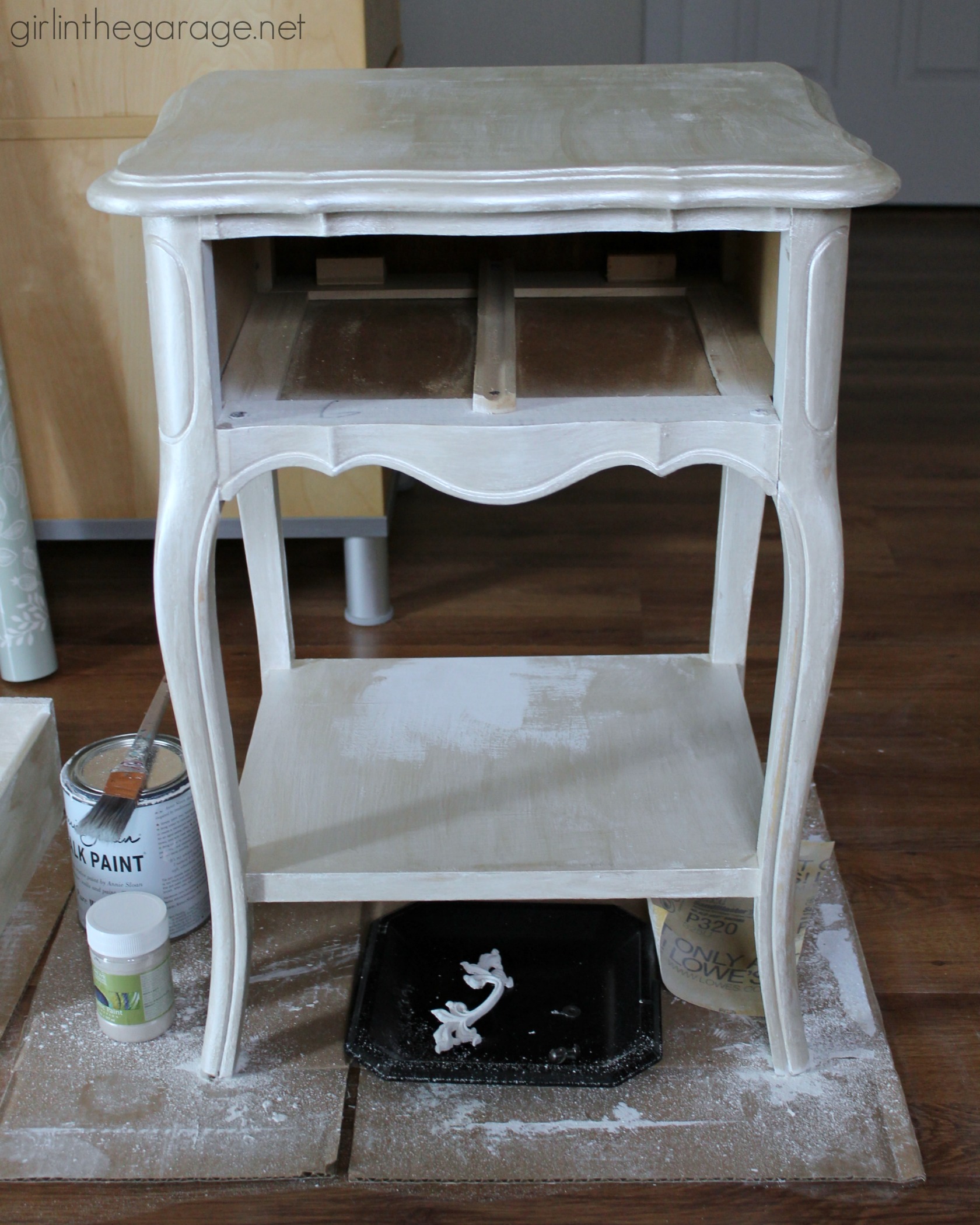 I ended up doing 4 coats of Oyster (and still have lots of paint left in that little bottle), distressing some, and finishing with the MasterClear.  And here she is……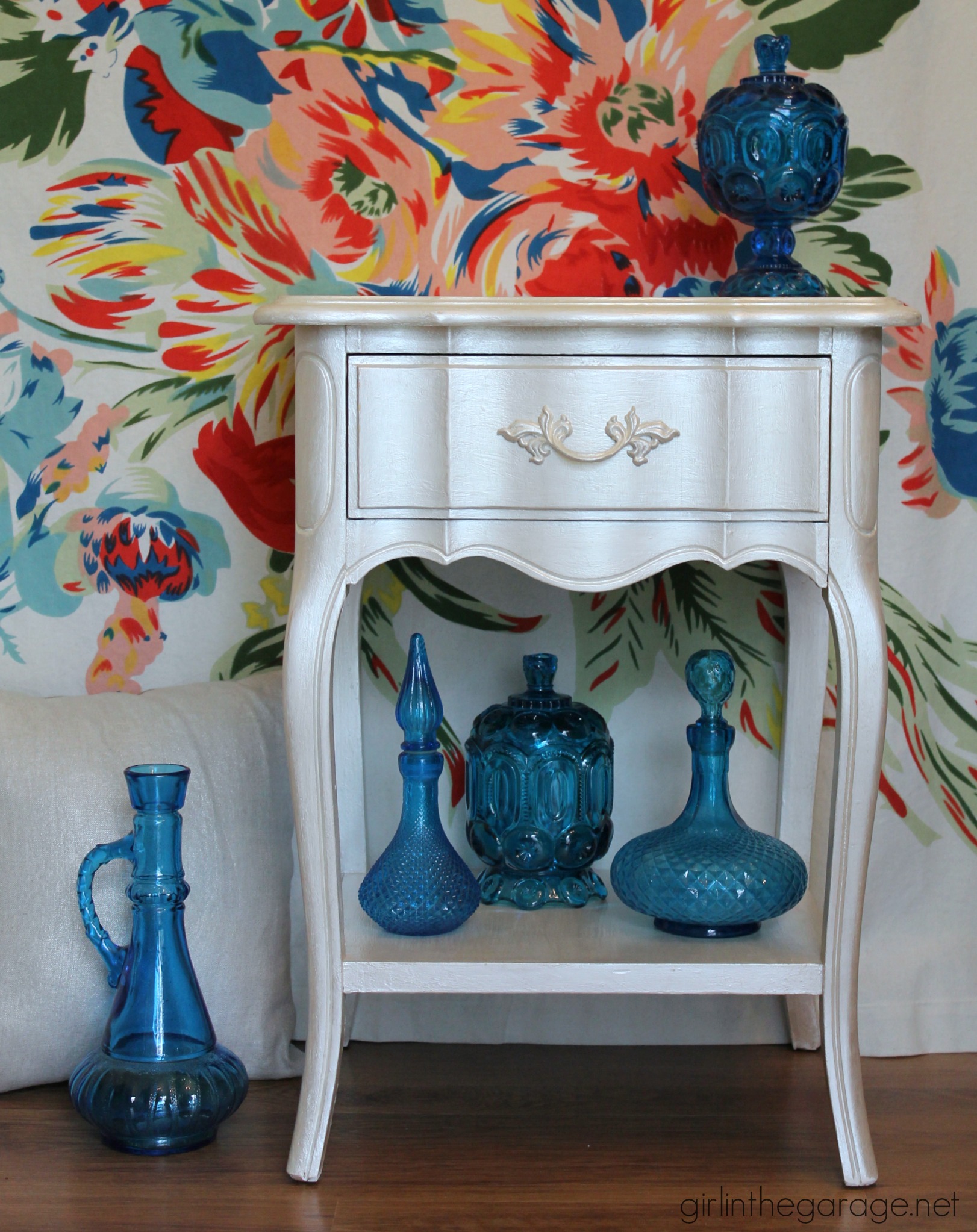 Oh, I am seriously in love!  That metallic finish is exactly what this sweet little nightstand needed.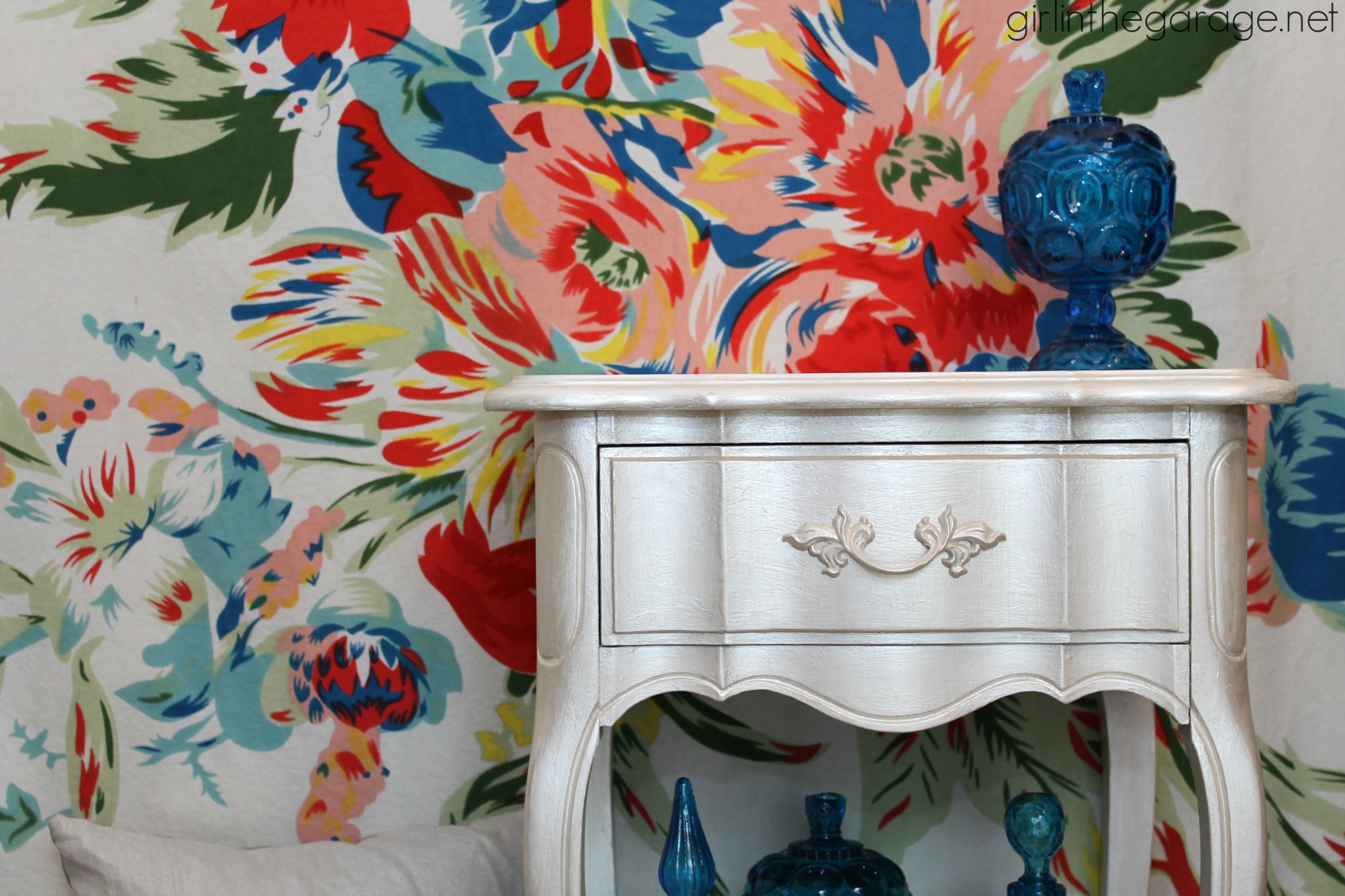 So glamorous.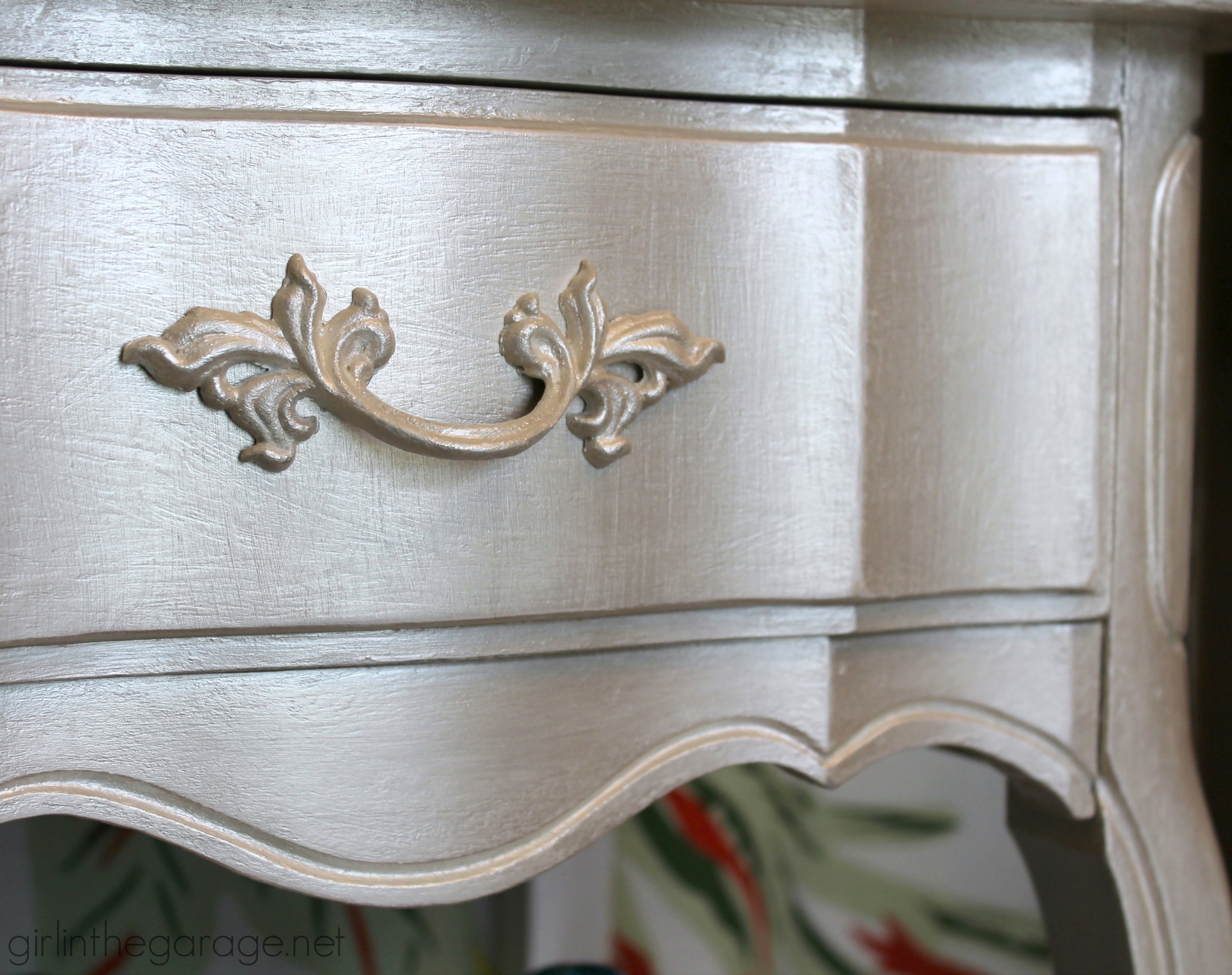 You can see the texture and the shine really well in these photos – it's almost a silver-leaf look.  (Perfectly imperfect)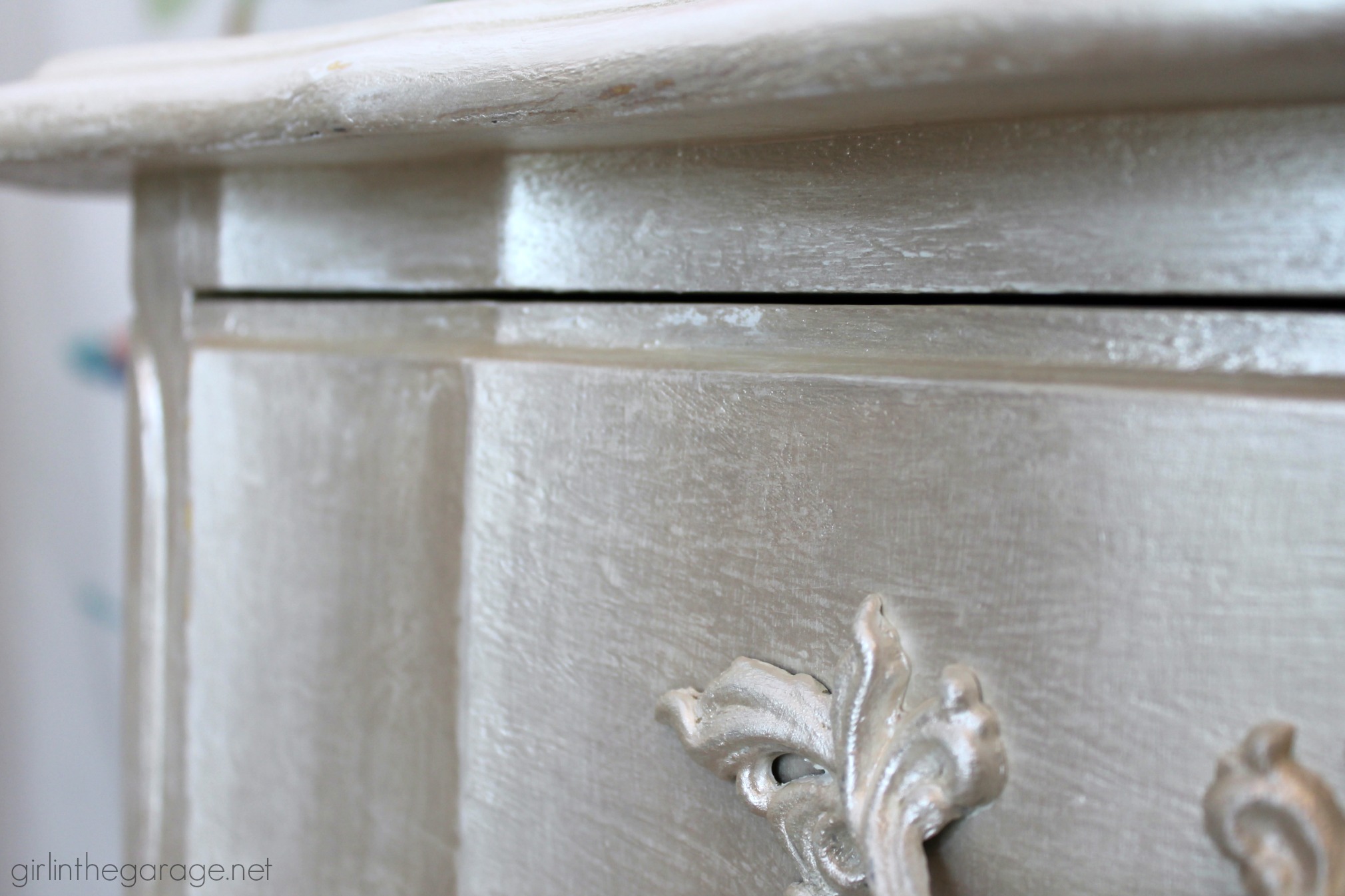 And I finally got to show off some of my favorite turquoise vintage glass collection.  <3
What are your thoughts on this nightstand makeover?  I'd love to know!  Personally I think it's about a million times better than that dated yellow look.  Anything would've been an improvement!
Oh… and the paper inside the drawer didn't end up working out.  Let's just leave it as a "project fail."  😉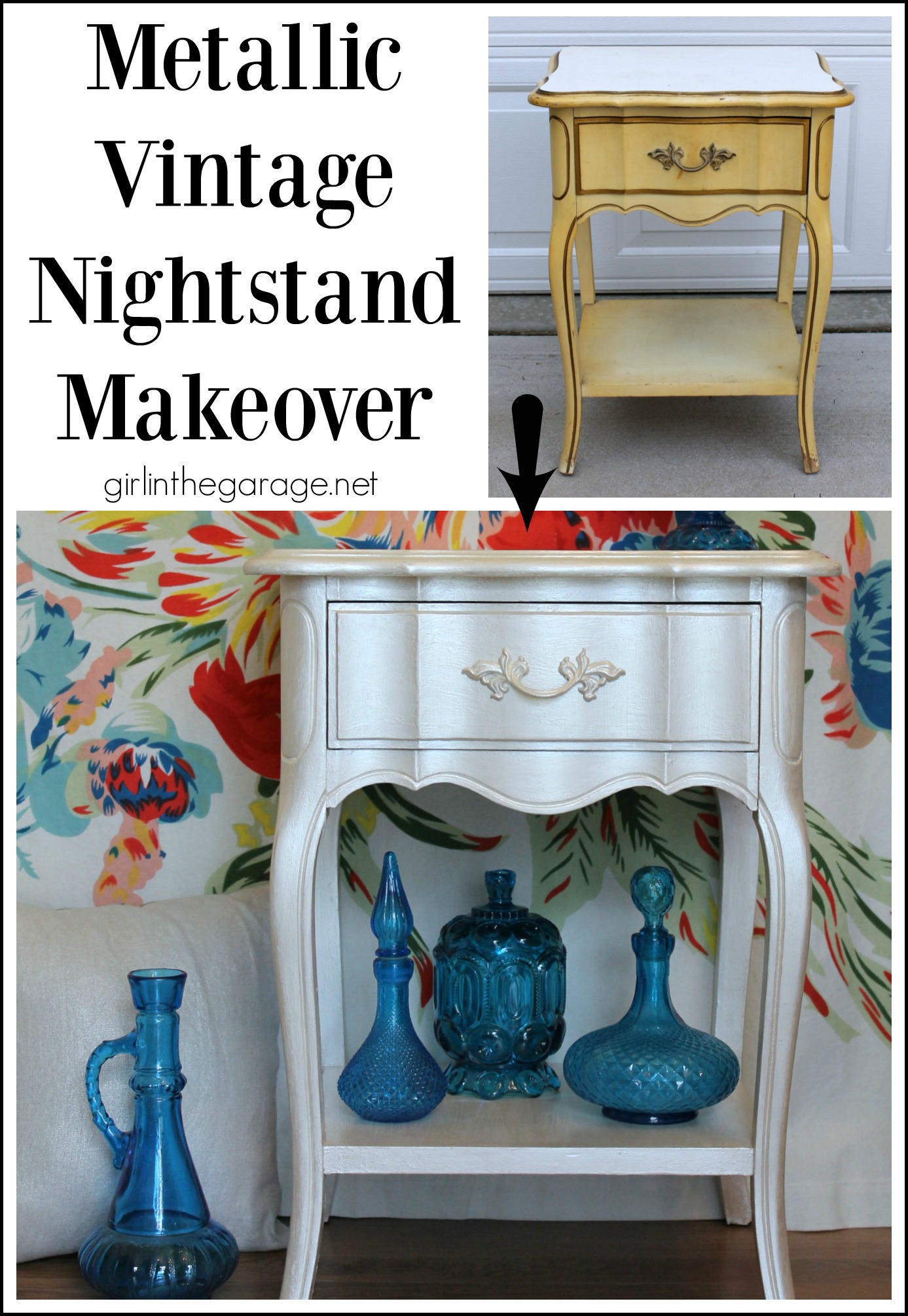 Jen
Now it's time to visit my friends' Neutral makeovers below by clicking any of the photos: