Hey guys! I've been doing a lot of research for my upcoming vintage market. Maybe you're planning to be a vintage vendor soon too? Learn all kinds of vendor tips and advice here to make your event a success! (Update: Visit the end of this post for a link to read all about my experience!)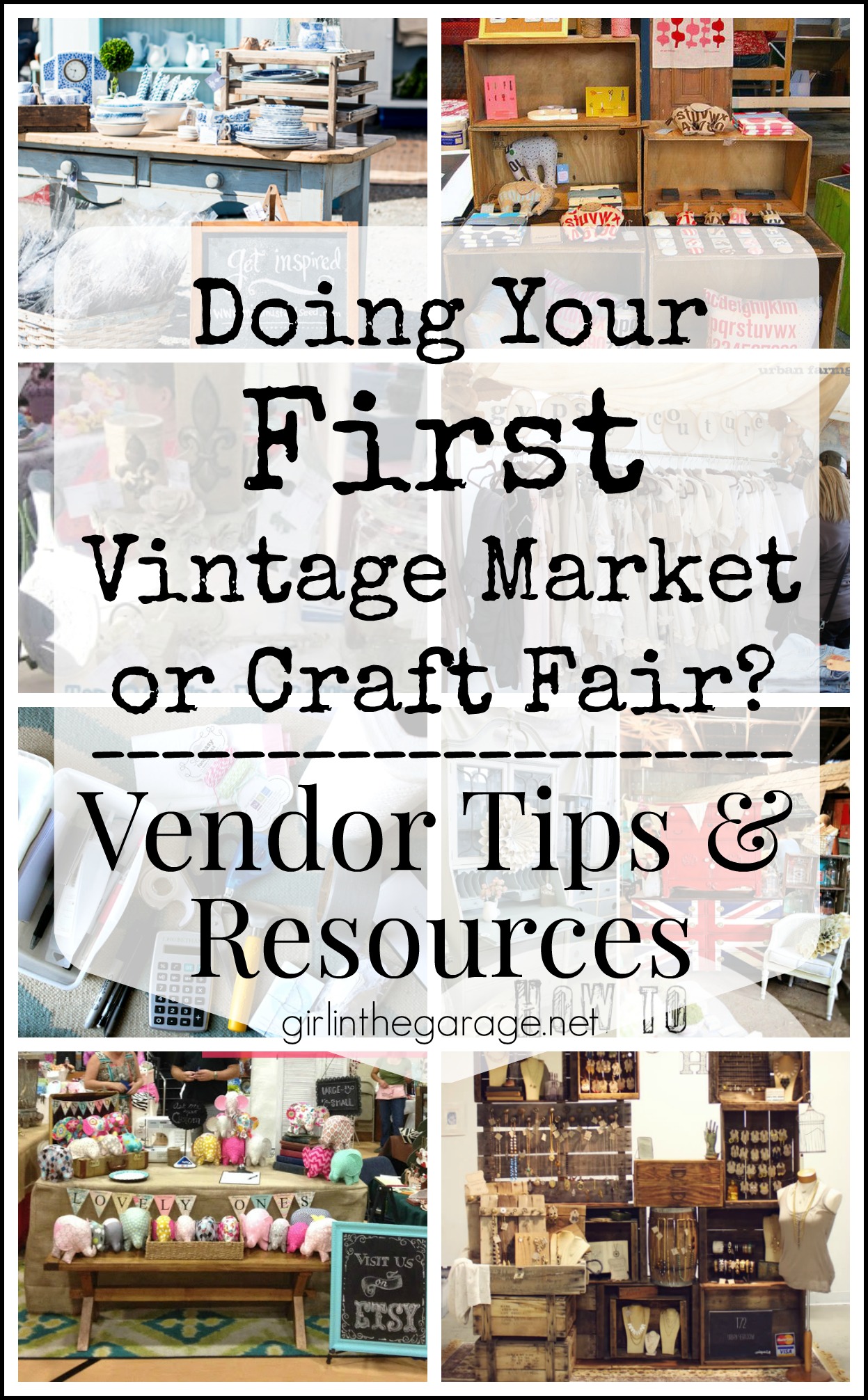 I've been gathering ideas for what to make/sell, how to brand myself, how to price my items, how to set up a noticeable display, etc. I'm sharing some of my favorite vendor tips here but I'd love for you to visit my Pinterest board HERE for even more photos and inspiration.
I love how this vendor used embroidery hoops to spell out her business name (photo by Urban Farmgirl at the Country Living Fair):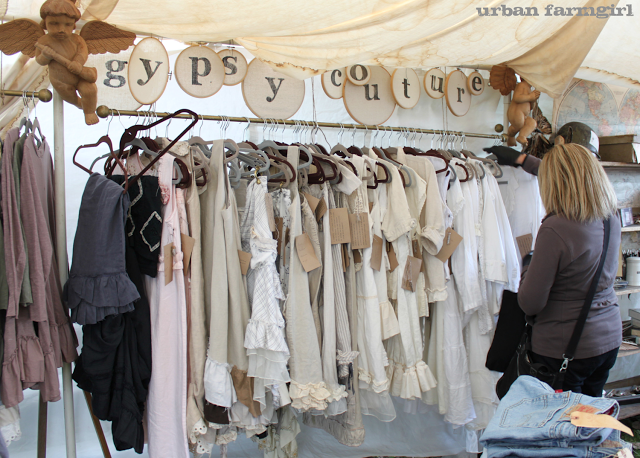 Another neat display idea (photo by Susan Fitzgerald, Rose St. Market Stall):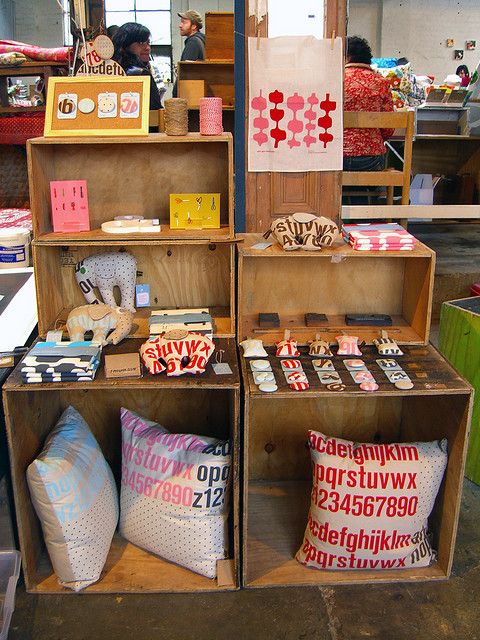 Boutique and Antique Shop Display Ideas by Sonoma Fog: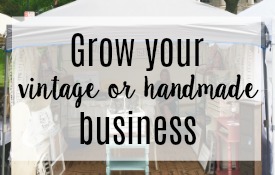 Display Ideas – photos by Made on the Left (Woodland Wonderland Market):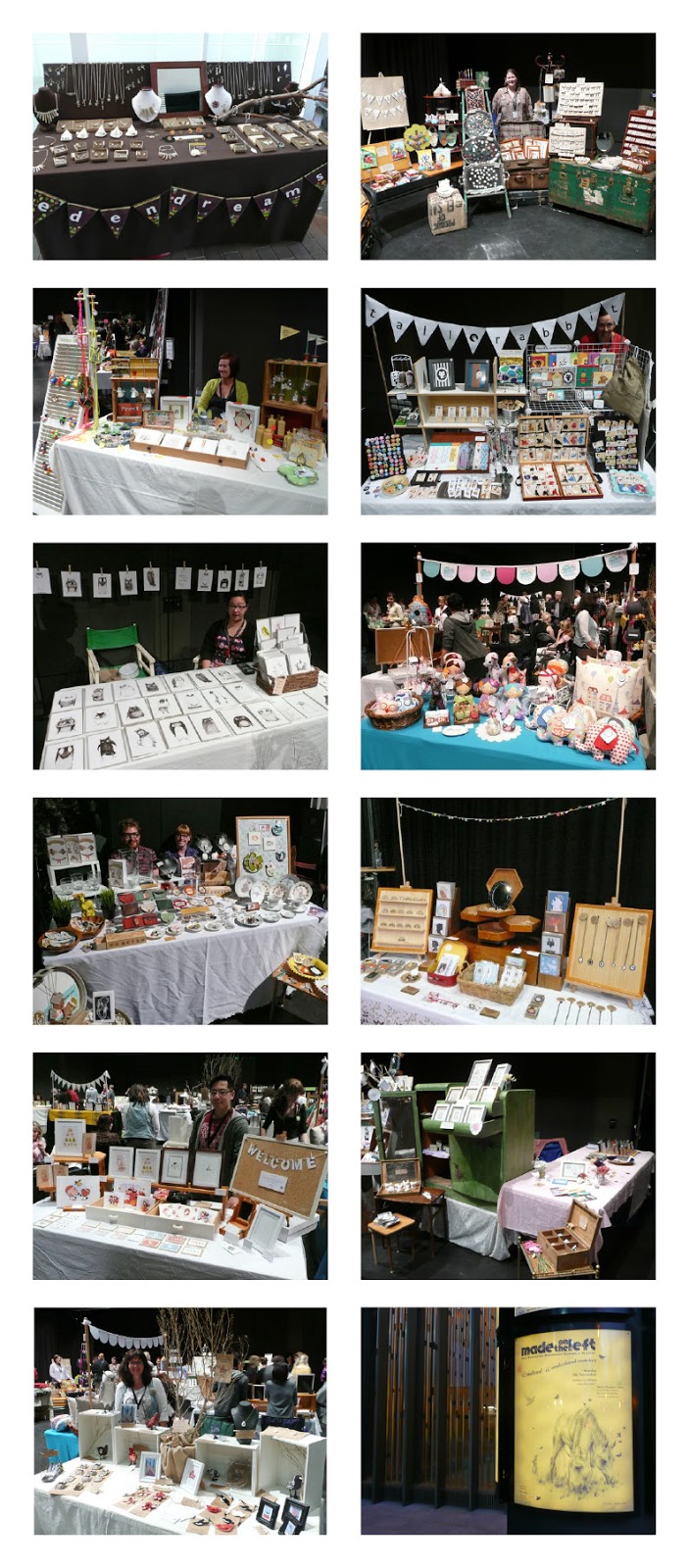 Joyfully Yours, Susannah shares her very helpful craft show booth space floor planner: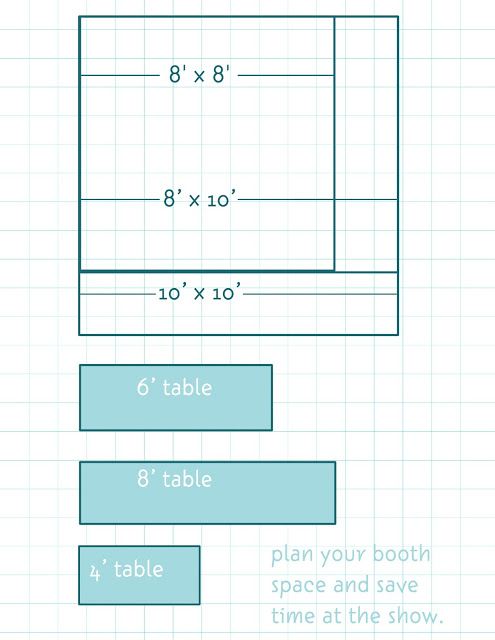 Some of my personal favorite tips for vintage market and craft fair vendors:
*Use height to fill your display space (furniture, crates, balloons, etc.)
*Keep your space filled, even overflowing (bring way more items than you think you'll need)
*Rearrange your goods often to keep it looking full and fresh
*Business cards in a pretty bowl or plate (Brand yourself with matching stickers, signs, etc.)
*Free candy or really inexpensive item to draw people in
*Use chalkboards for signs
*Bring a friend to help
*Get a Square Card Reader to accept credit card payments on your phone (with wifi)
*Let people know that you do custom orders or have an Etsy shop (if you do)
*Of course – smile and be friendly!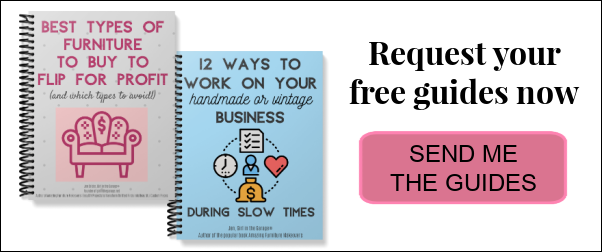 And here's even more awesome ideas and advice (click each link below to read the full article):
15 Craft Shows Tips & Tricks to sell more, stress less and have more fun – Olive Bites Blog
Craft Fair Ideas: How to Wow Your Audience When Selling at Craft Shows – IndieMade
A Closer Look at the Earnings of a Booth Vendor – Vintage Show Off
Thinking About Renting a Booth to Sell Your Goods? – Girl in the Garage (my post!)
And lastly, you might get some display ideas Here from my photos when I visited the Portobello Road Market in Notting Hill a couple years ago.
If you have any vintage market vendor tips or craft fair advice to add to this post, I would love for you to leave it in the comments below!
– Jen –
Update: Read all about my experience as a first-time vintage market vendor HERE.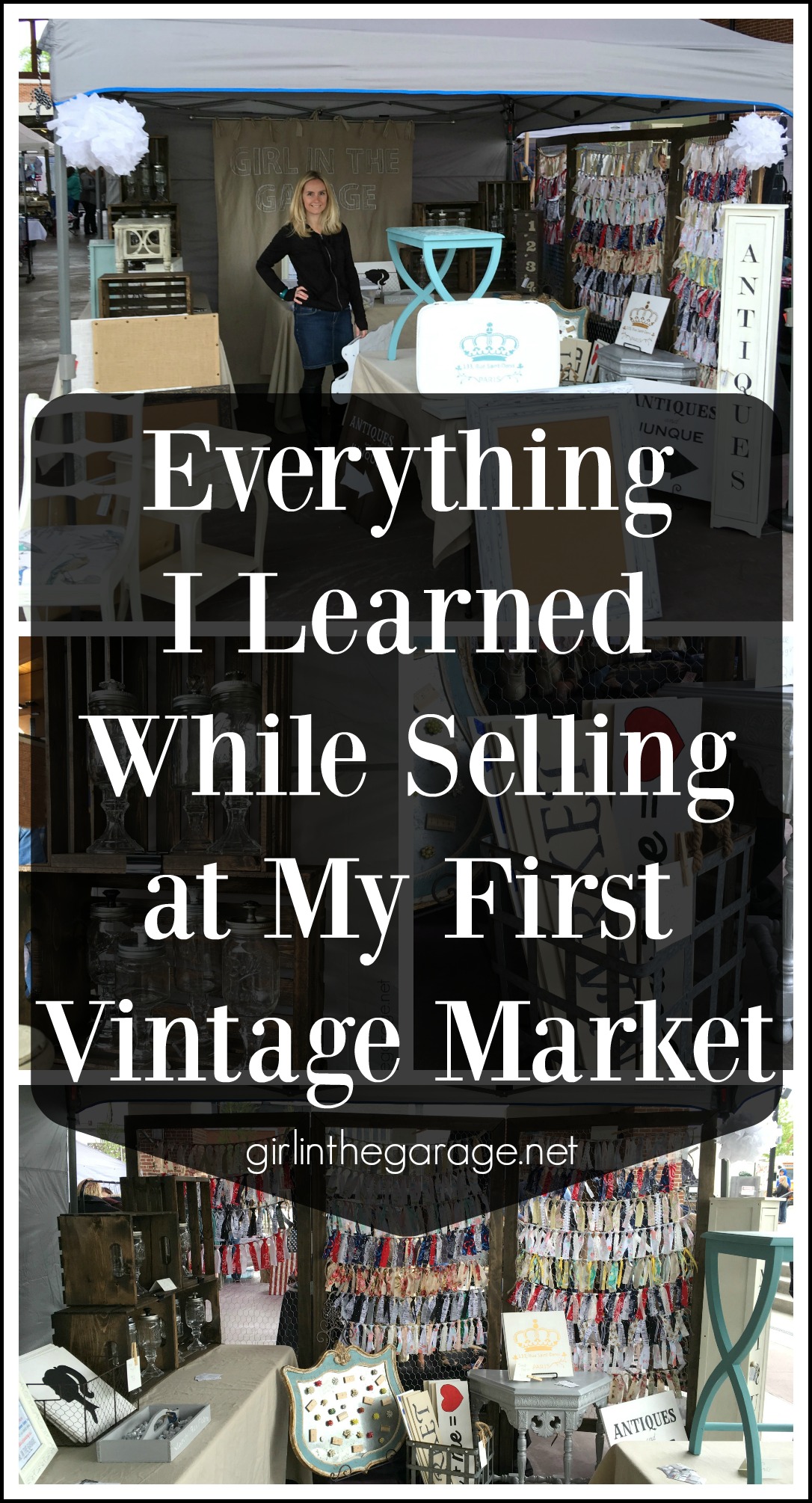 If you're planning ahead for a vintage market or craft fair show, you may also like this popular post – Portable Display Ideas for Markets and Craft Fairs: