Yeay – it's Trash to Treasure Tuesday! I absolutely love this day every month, when my friends and I all find free or thrifted items and upcycle them on a budget. I don't even know what kind of fabulous makeovers the other girls have done until today – it's a secret for me just like it is for you guys. 🙂 Their projects are at the bottom of this post.
For this month, I decided to finally redo this jewelry box that I got from a yard sale almost 2 years ago. (Seriously, why did I wait so long?) To be honest, this piece isn't trashy at all, but old jewelry boxes are about a dime a dozen and this one needed to become something special.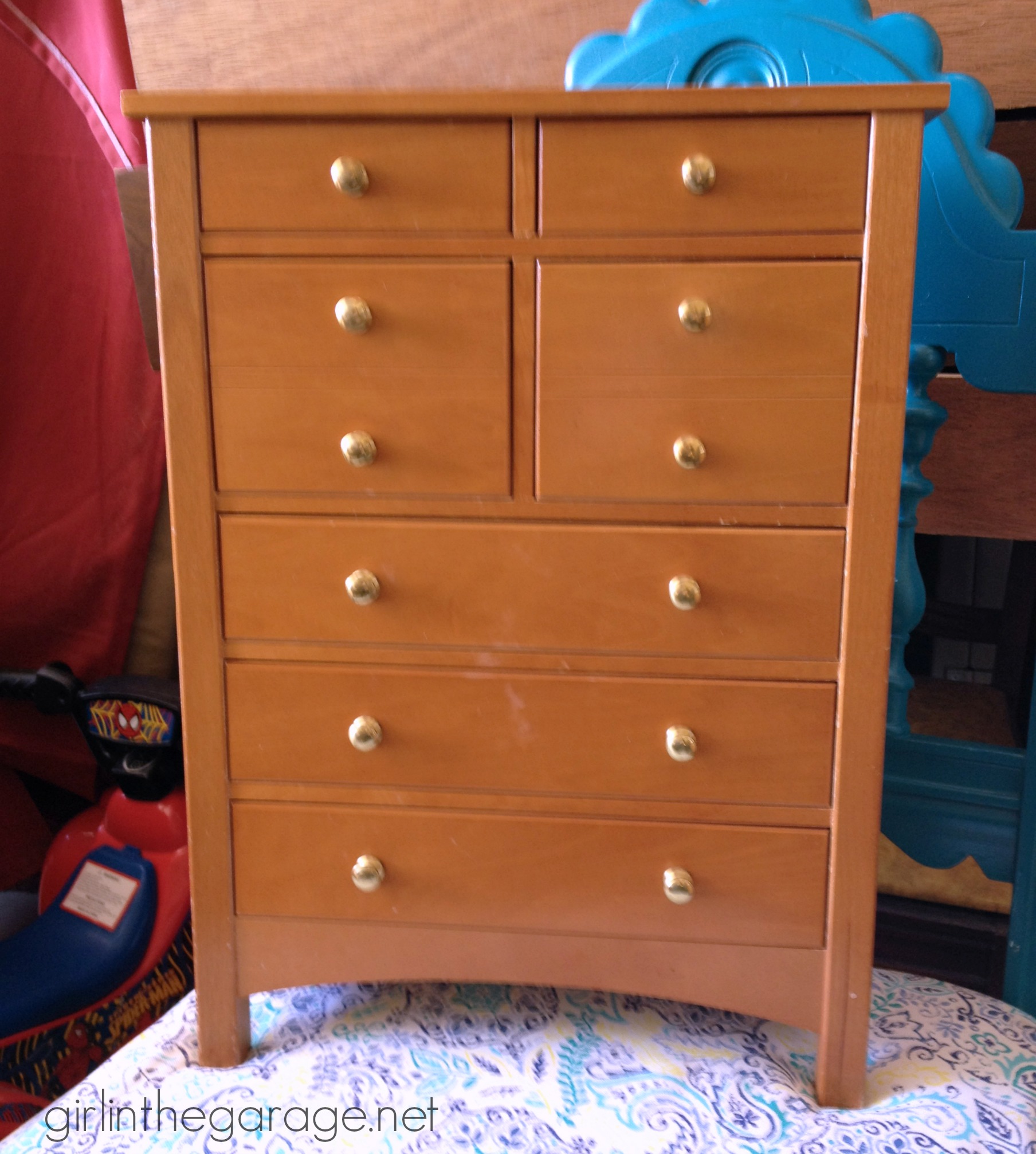 I wanted soft colors so I chose Duck Egg blue Chalk Paint and white craft paint, and went with a climbing vine stencil that I got for super cheap online (affiliate link).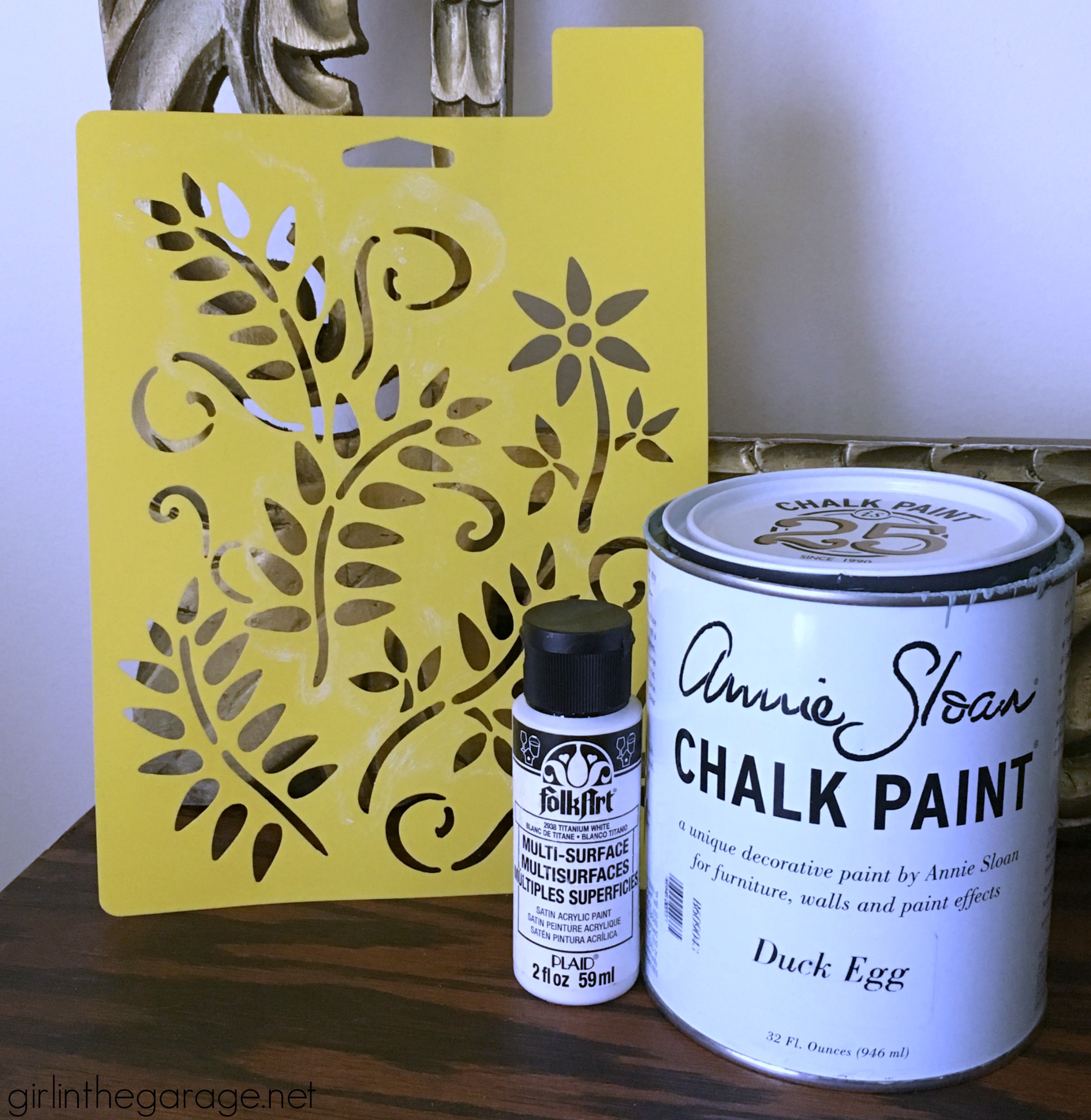 Sometimes I think that painting smaller pieces are almost just as much work as larger ones – there may be a smaller area to paint, but you're using a much tinier brush also, and have to be more careful.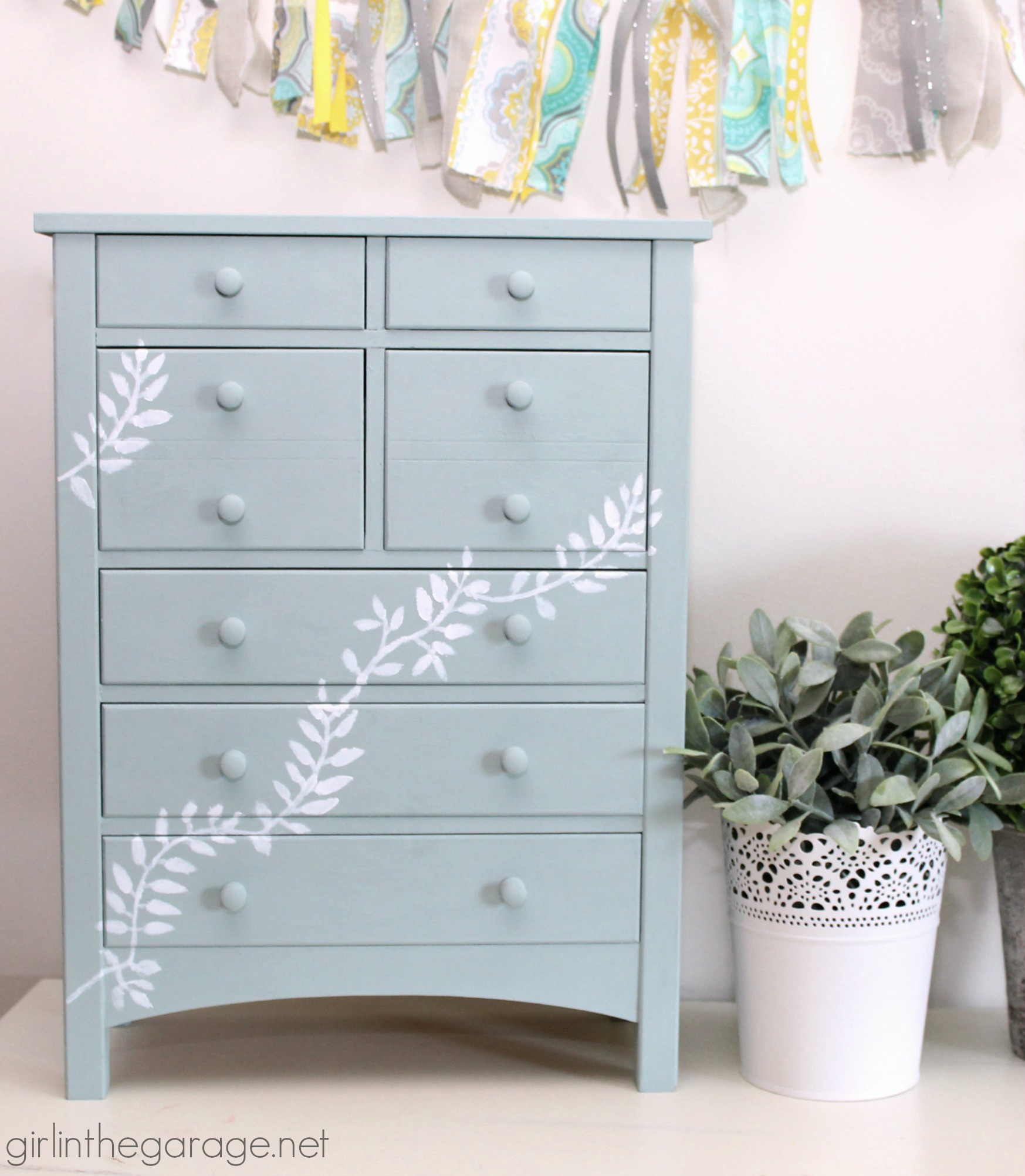 The drawers are lined with that soft velvet that most jewelry boxes have, and they were filthy from lint, hair, and random weird specks. To clean them out I wrapped masking tape around my hand (sticky side out, of course) and kept patting the velvet until it looked good as new!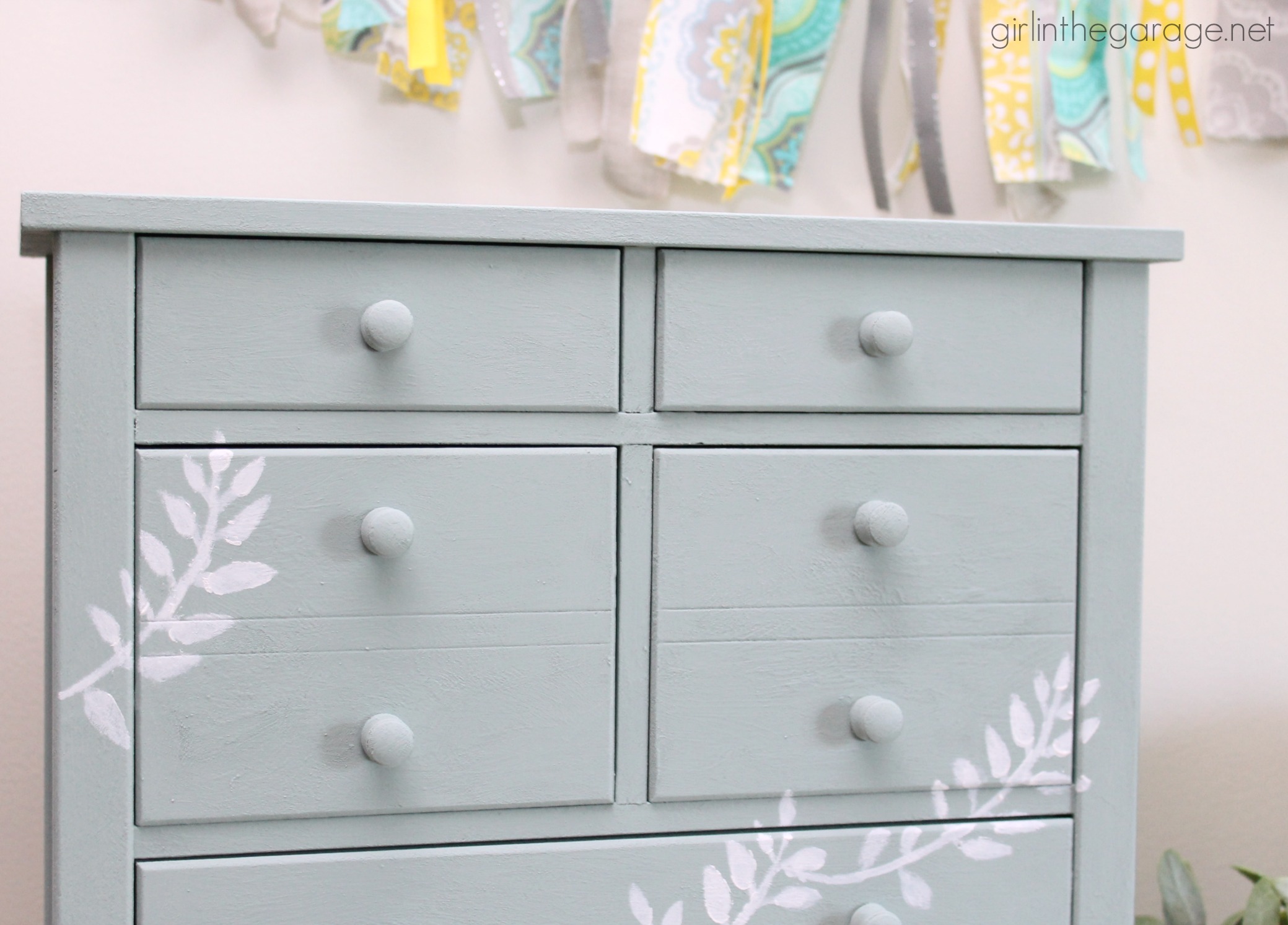 I stenciled using a small pouncer and then went back and closed the gaps using an artist's brush (so it's not so obvious that I used a stencil).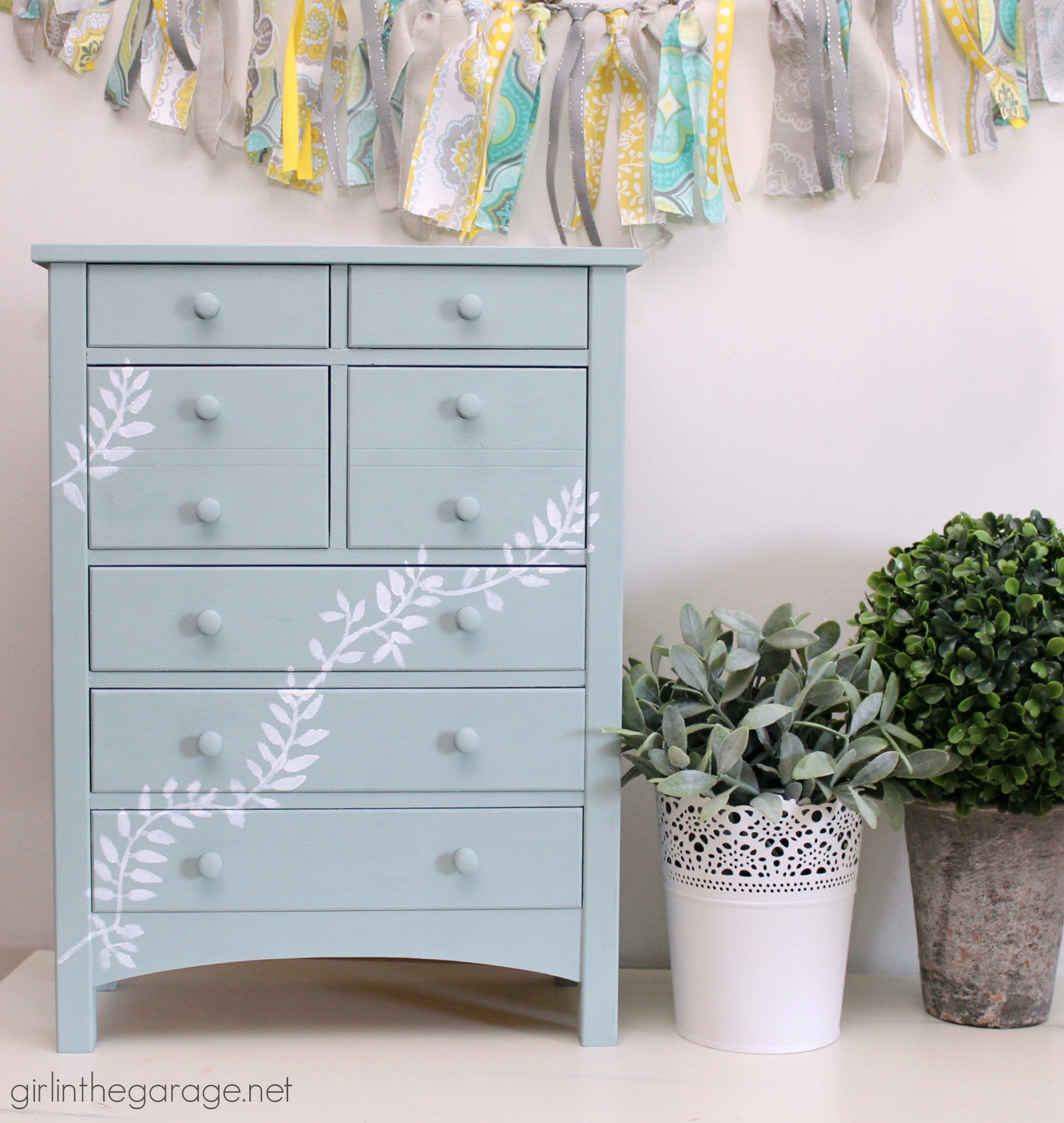 I think it's much prettier than how I found it. Almost beachy, even. What do you think of my jewelry box makeover? (Update: It sold quickly at the market!)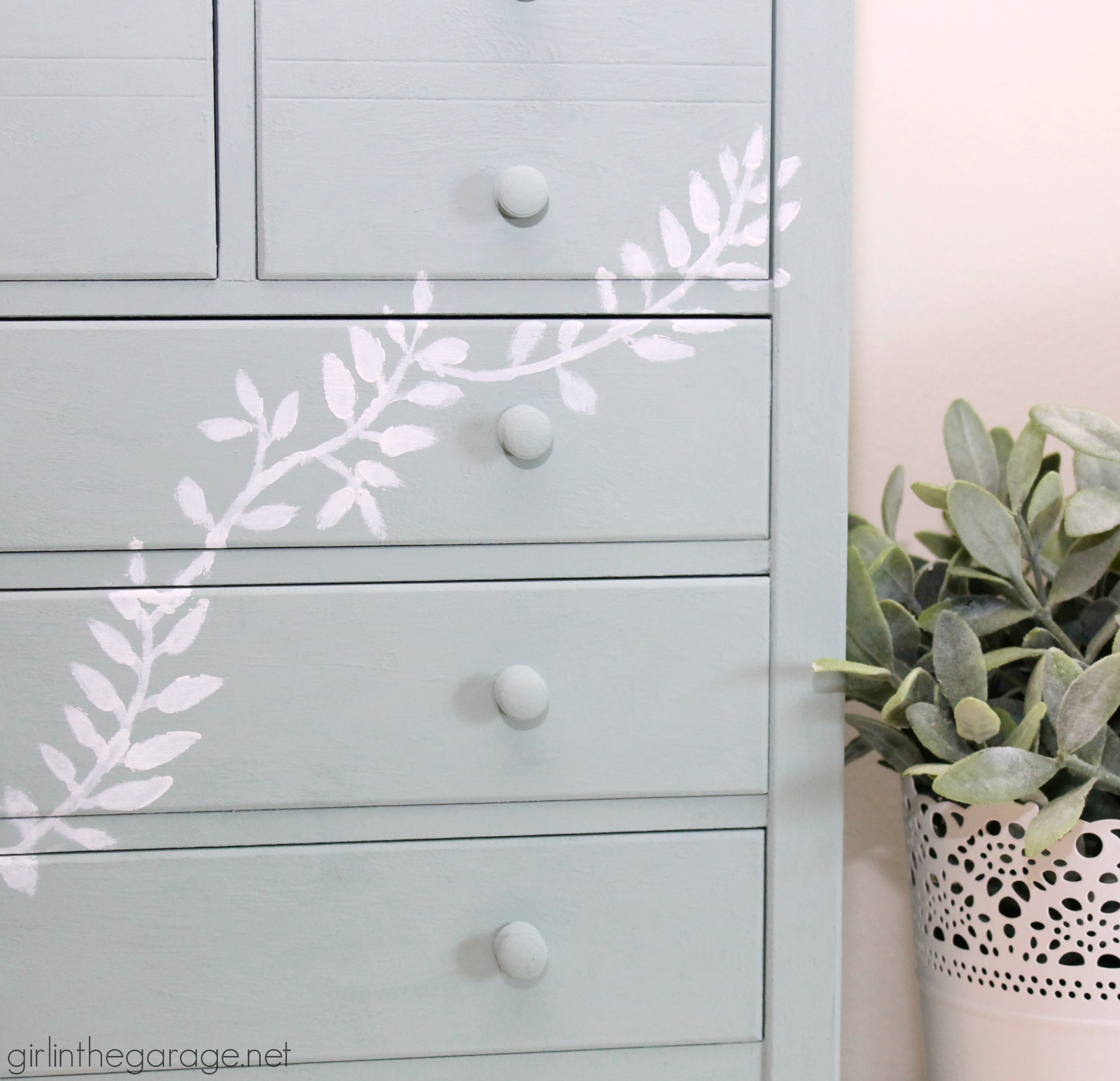 Here's a Before/After collage: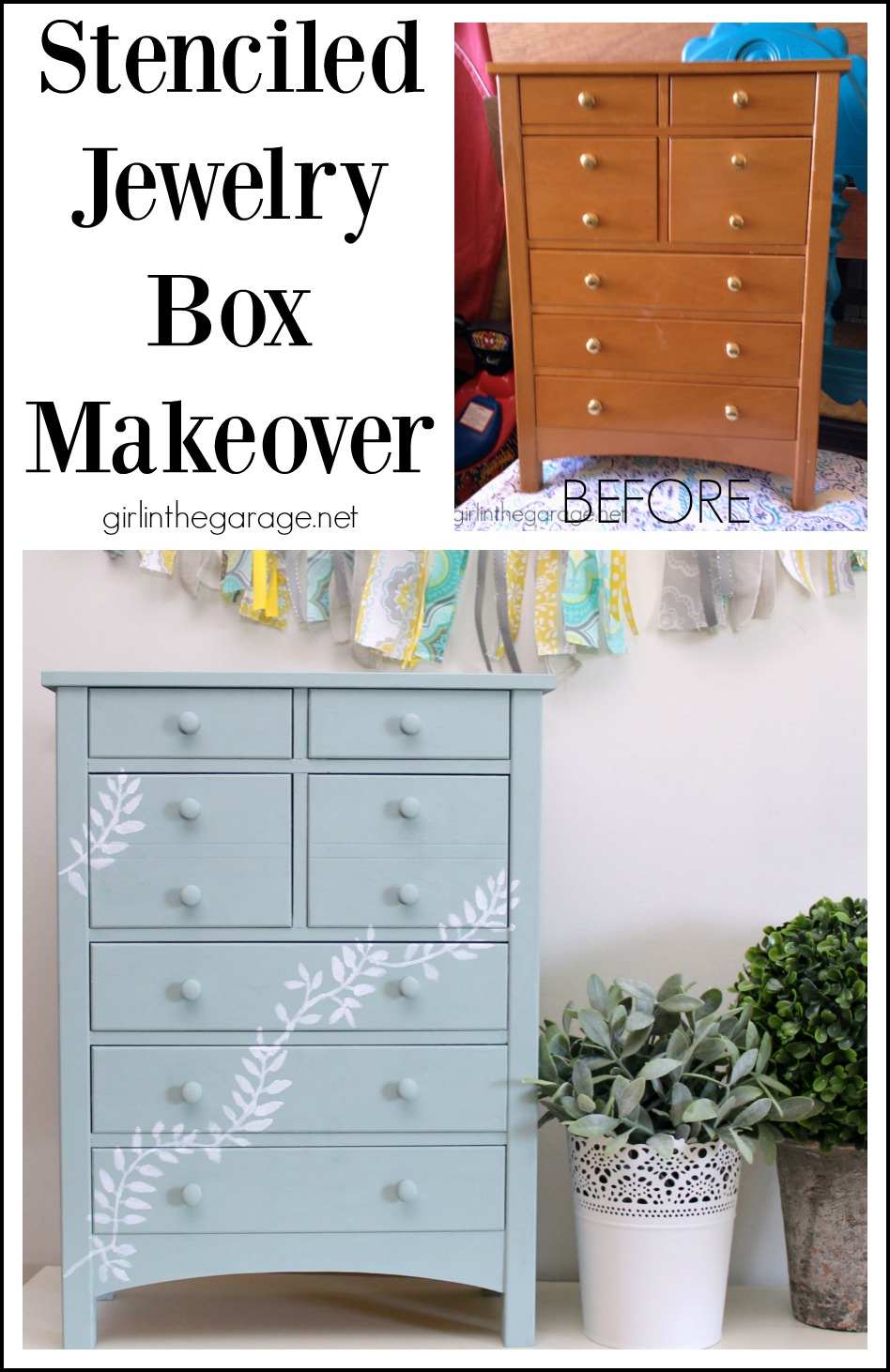 – Jen, Girl in the Garage
Next, I'd love for you to visit my friends and see how they turned the pieces below into something beautiful! Click the links under the photos to see the After of each makeover.