Today I'm revisiting one of my first favorite makeovers that's almost 3 years old now. I can't believe so much time has passed already! I forgot how much I like this look and I need to use this technique again when I find the right piece.
This is a the story of an unfinished wood dresser with vintage hardware, and even the green crayon inside didn't detract from it's potential. It was pretty much a blank slate. Today I'll show you how to decoupage a dresser!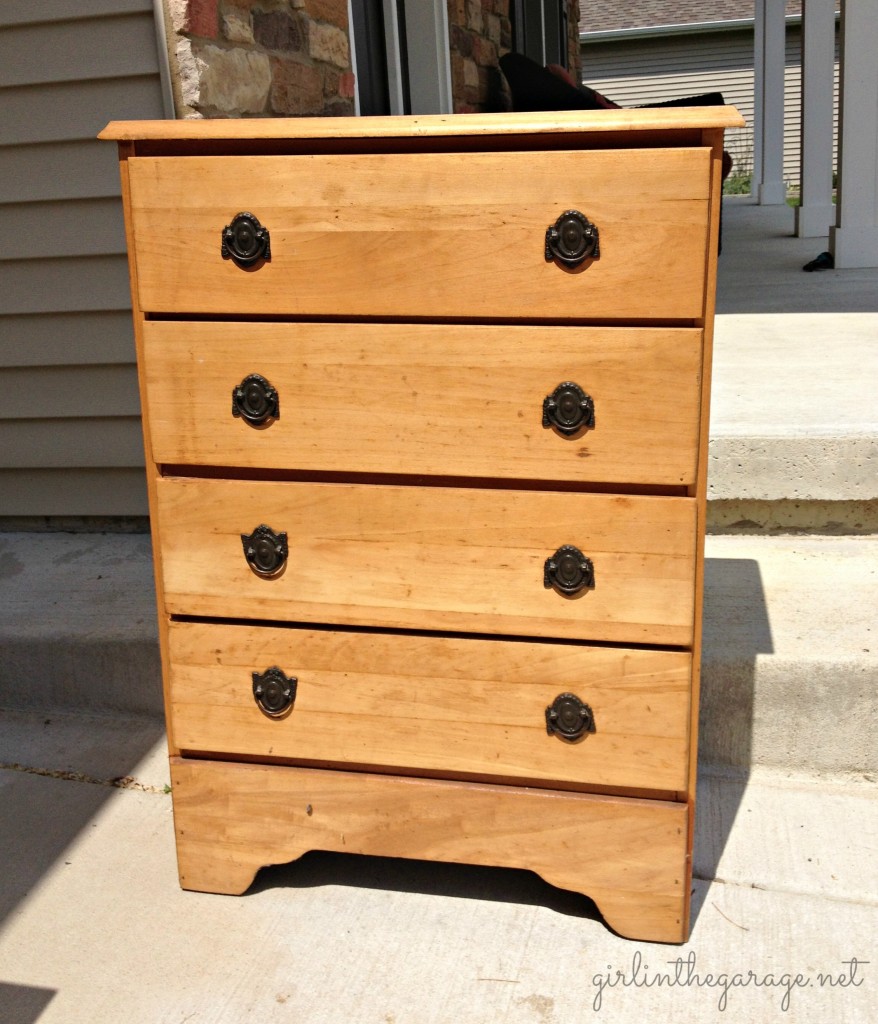 This post does contain some affiliate links to help you find the products that I used in this makeover.
It needed a lot of work and creativity so I sanded it and then pulled out my paintable wallpaper
that I used last year on the front of this armoire (which is still being used every day in our bedroom, by the way). I measured, cut panels for the sides of the dresser, and then for the drawer fronts. It's better to cut too big than too small, because you can easily trim off the excess paper with an exacto knife.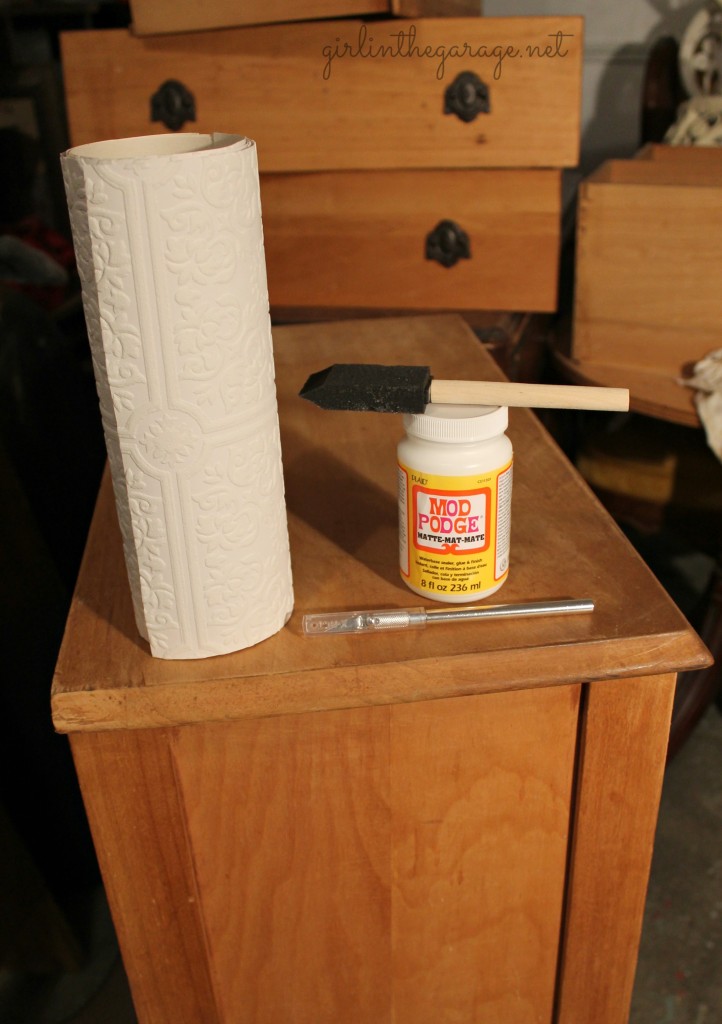 Then I glued the wallpaper on with matte Mod Podge. Normally when I use Mod Podge I also apply a layer or two over the top of the paper but I didn't this time since it was going to be painted anyway.
Next I painted it all in Paris Grey Chalk Paint. Let me just say this – paintable wallpaper
is a very cool thing. It can make something boring look fabulous. But it can also be a pain to paint.
If it's very textured (like this one is) you may need to give it several coats to get all the little grooves. I did it first with a big brush and then twice with a little artist's brush. Next time I'll have to see if using a small roller brush would be easier.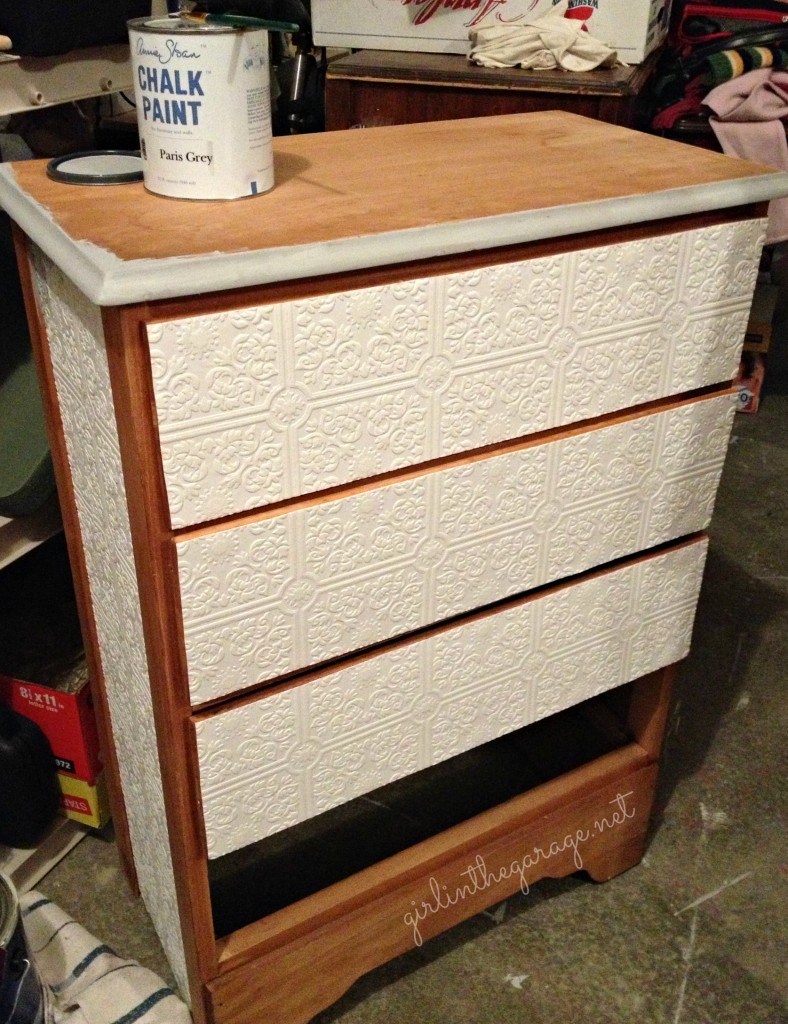 Finally I gave it a couple coats of Annie Sloan's clear wax, and spray painted the handles white.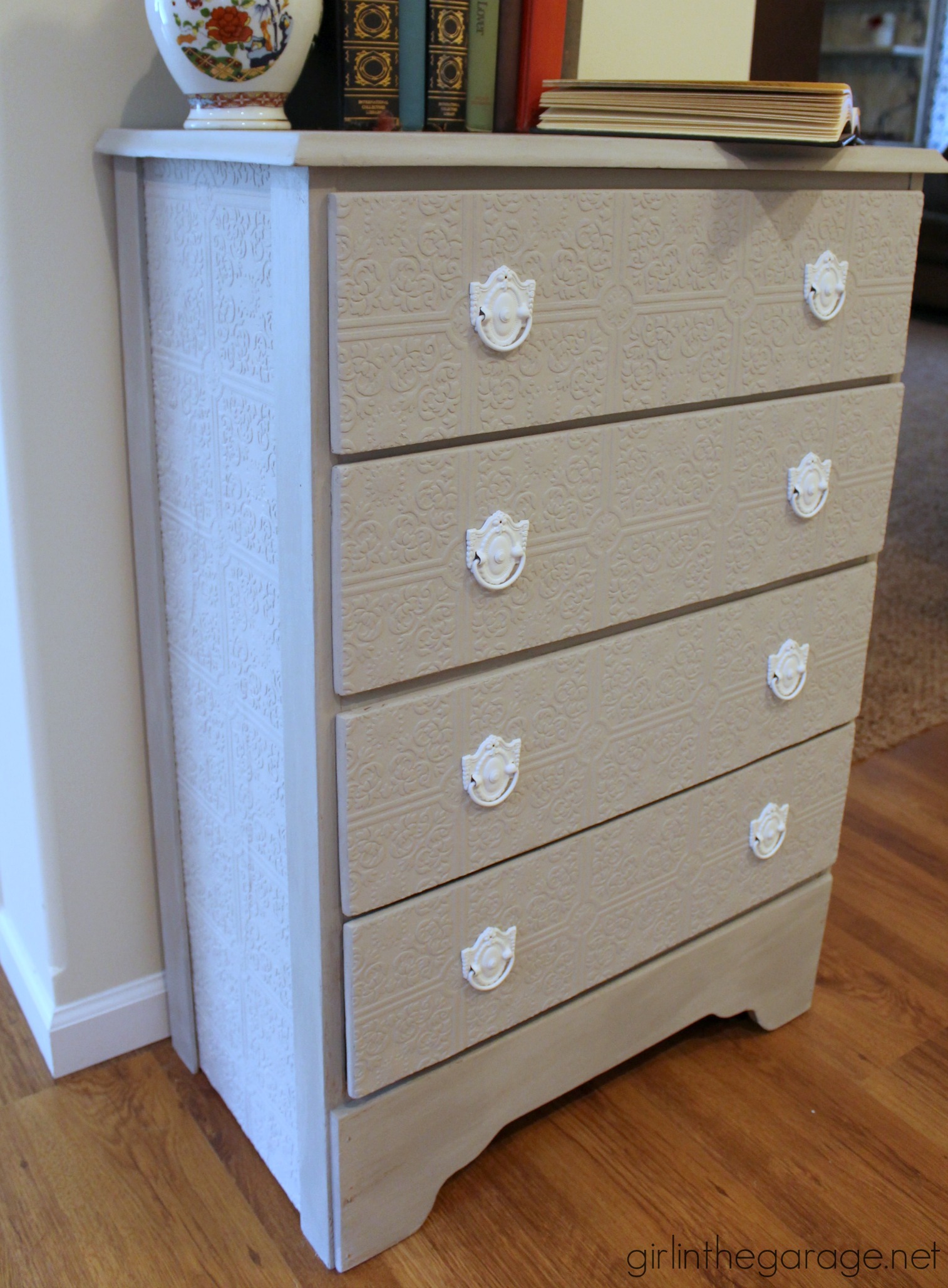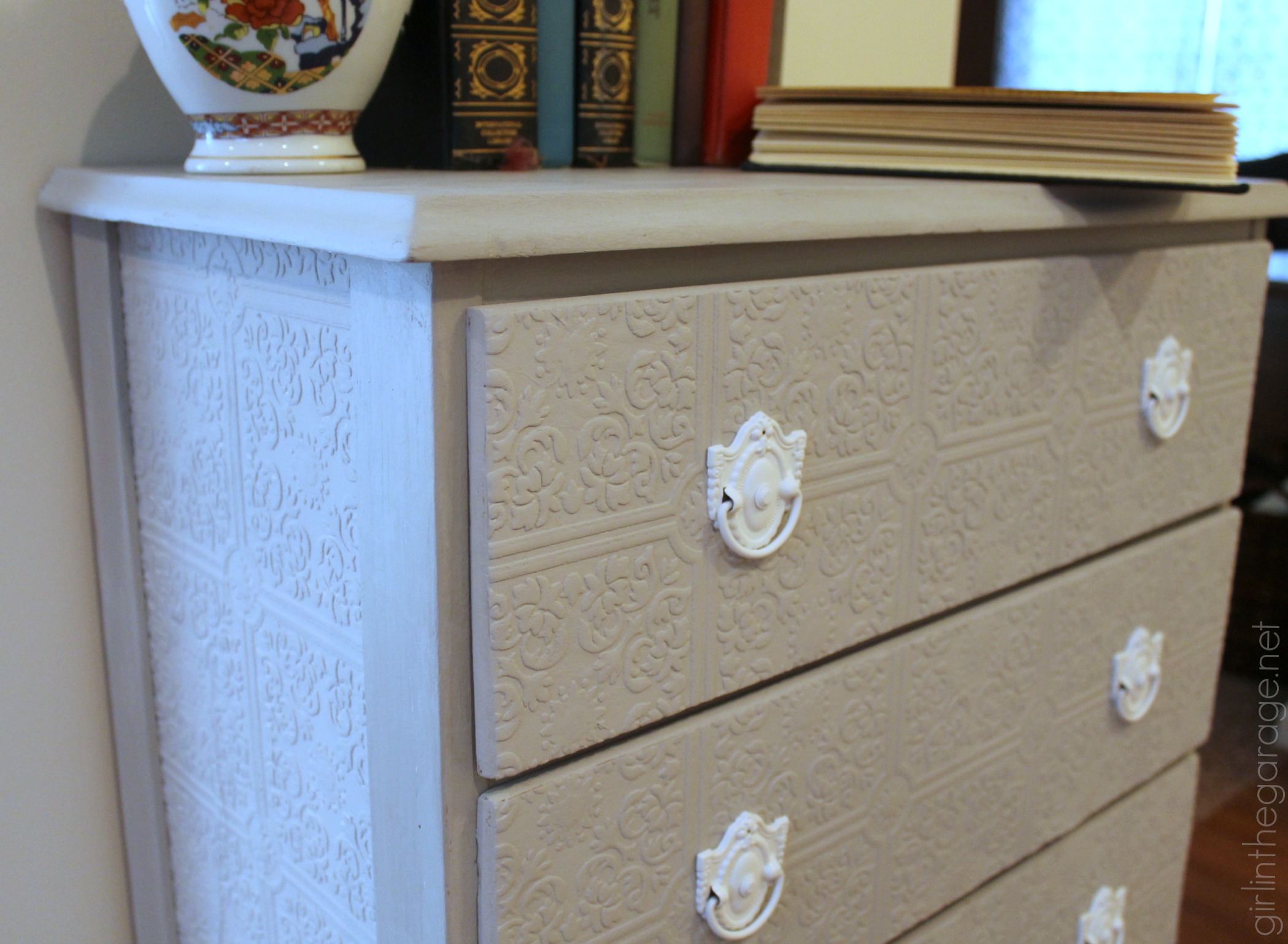 This was the perfect piece to use paintable wallpaper on. It really adds so much more character – and the texture is ah-mazing!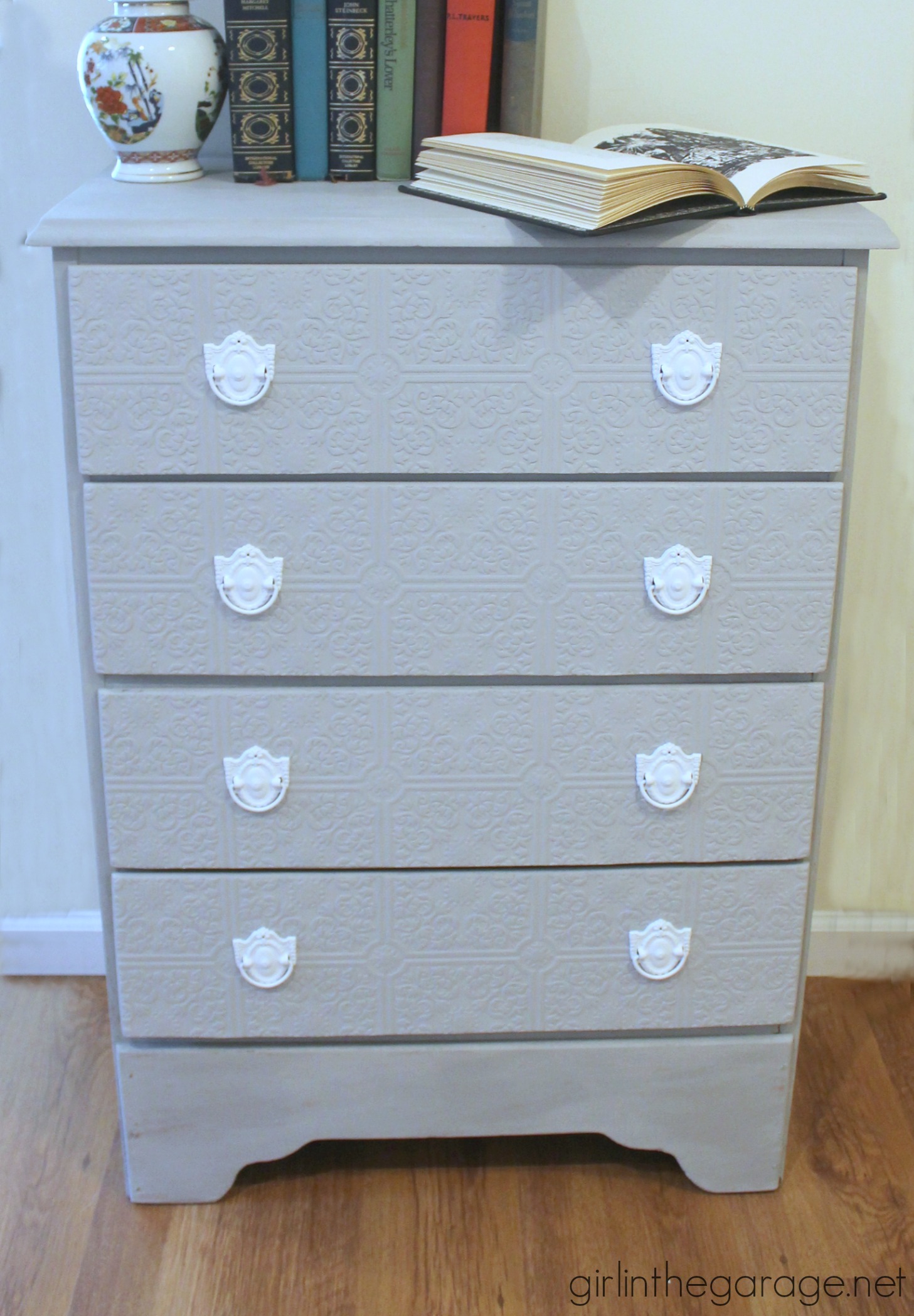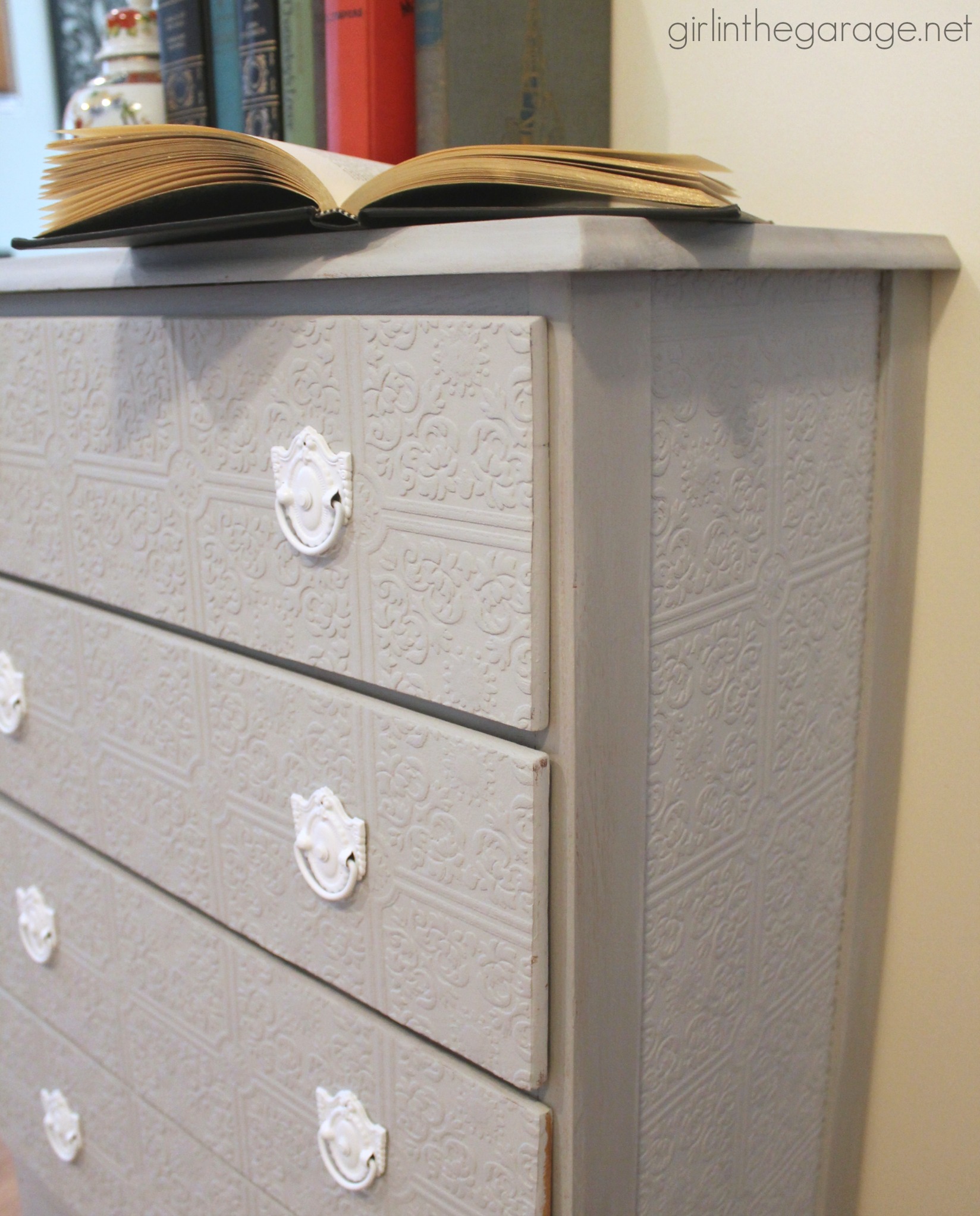 Here's a before/after comparison: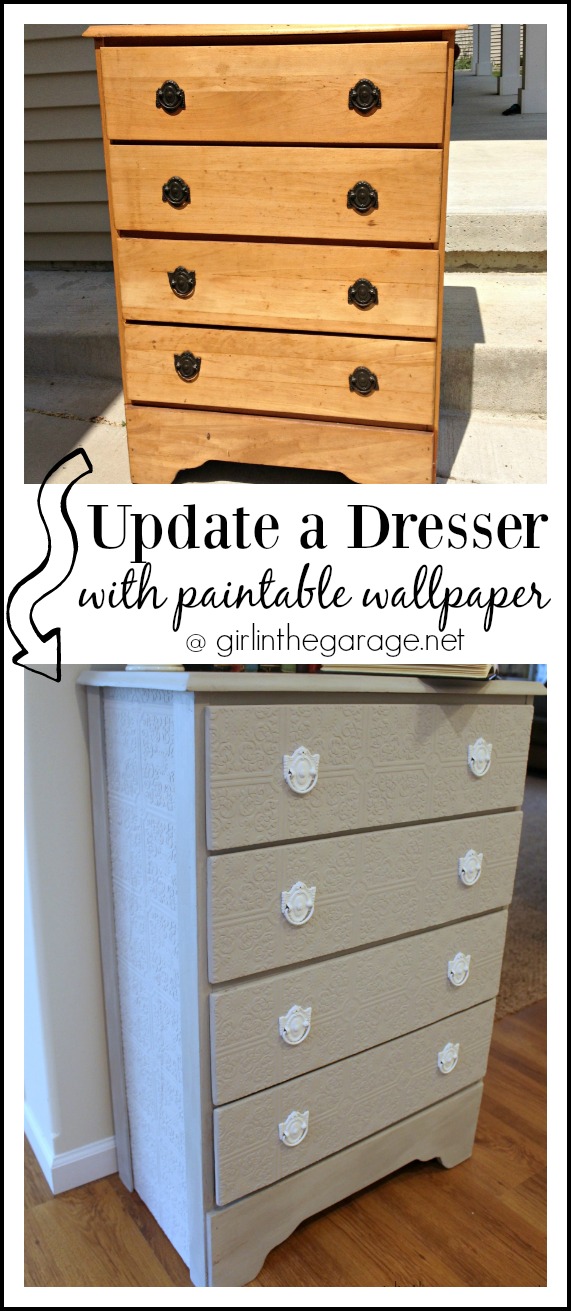 What do you think of this look? Would you ever decoupage your furniture with wallpaper? Leave me a comment below!
– Jen, Girl in the Garage