Hello again, my lovely friend! For today's makeover, I updated this yard sale dresser I got last summer. It had nicks and scratches all over and burn marks on top from a curling iron.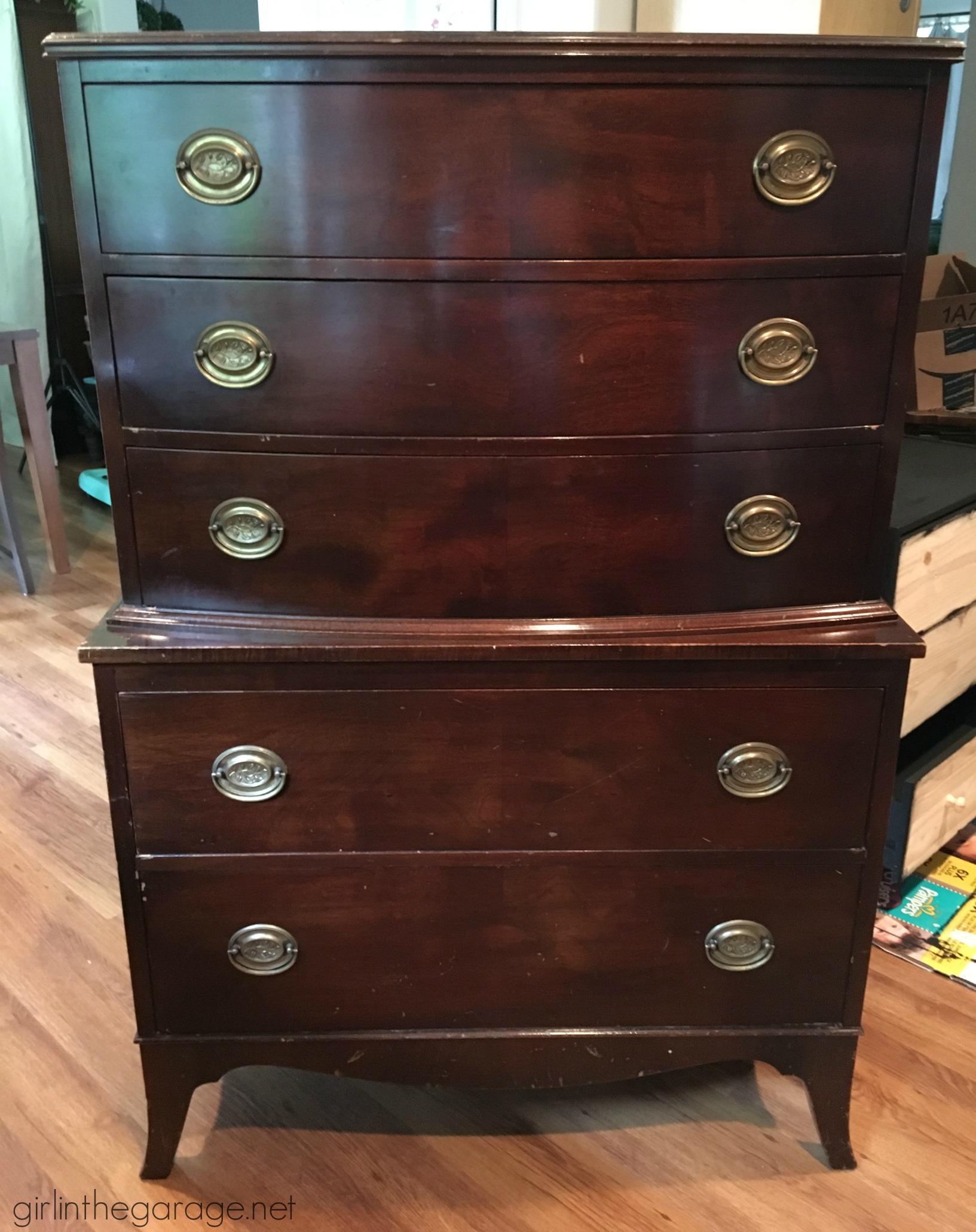 This post contains some affiliate links, at no extra cost to you, to help you easily find some of my favorite products to use. Discover all my favorite tools and brands to use for DIY projects HERE.
First things first, I wiped it clean and sanded all over the blemishes and burn marks to smooth everything out. The nicks were patched with wood filler. Then I primed with Zinsser shellac primer to avoid bleed-through (two coats). Grab your free printable guide for how to properly prep furniture for painting here.
After all the prep work, it was time to have some fun!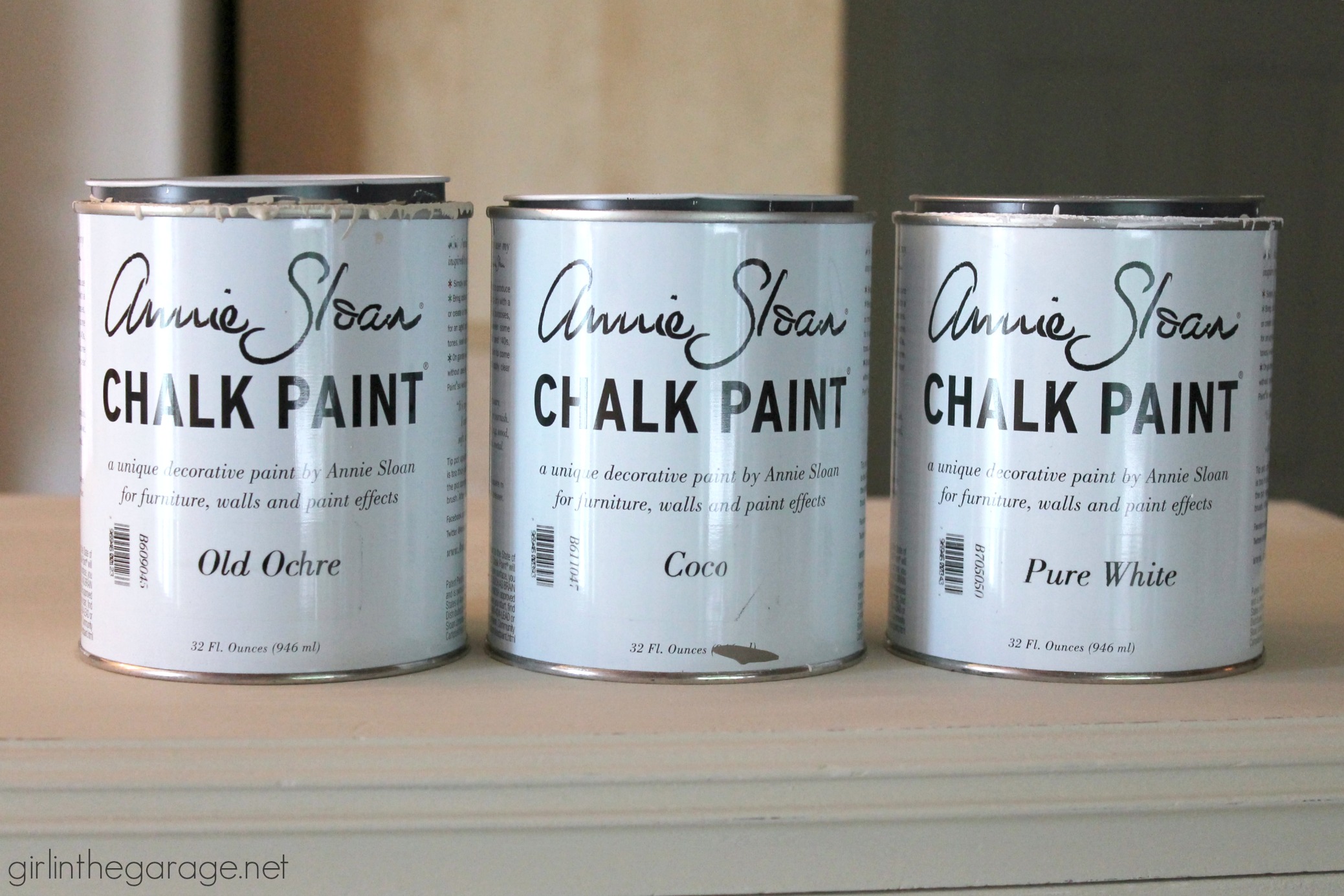 I painted the dresser in Annie Sloan's Chalk Paint in Old Ochre. I debated on changing the pulls, but since there are ten of them that would've added at least another $20-30 to the cost, so I painted them too.
For the Outdoors theme, I pulled out my Cherry Blossoms stencil from Royal Design Studio that I used on this vanity makeover before…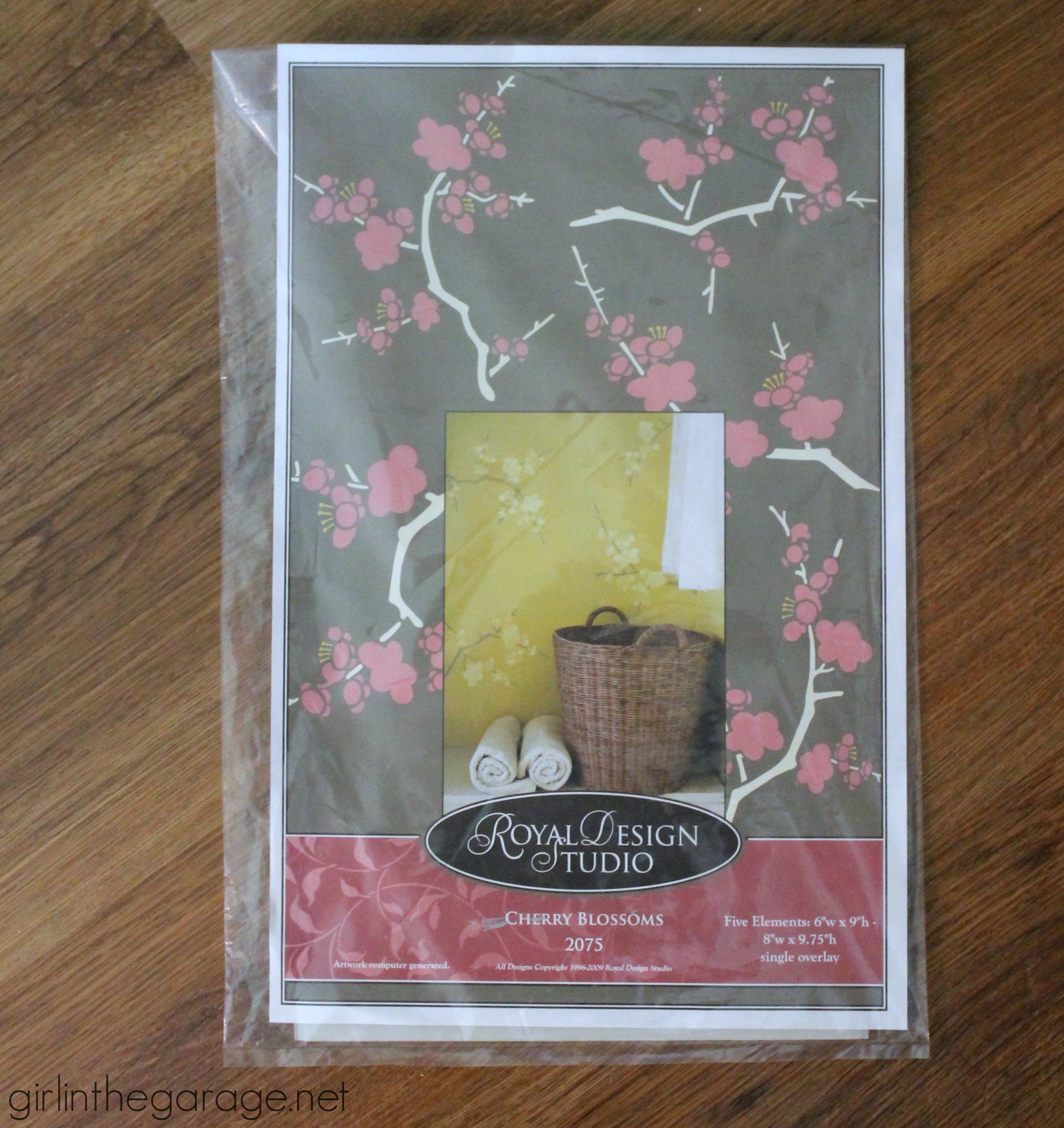 I laid out the stencil sheets with FrogTape Delicate Surface Tape, and painted them with Annie Sloan's Coco and Pure White Chalk Paint.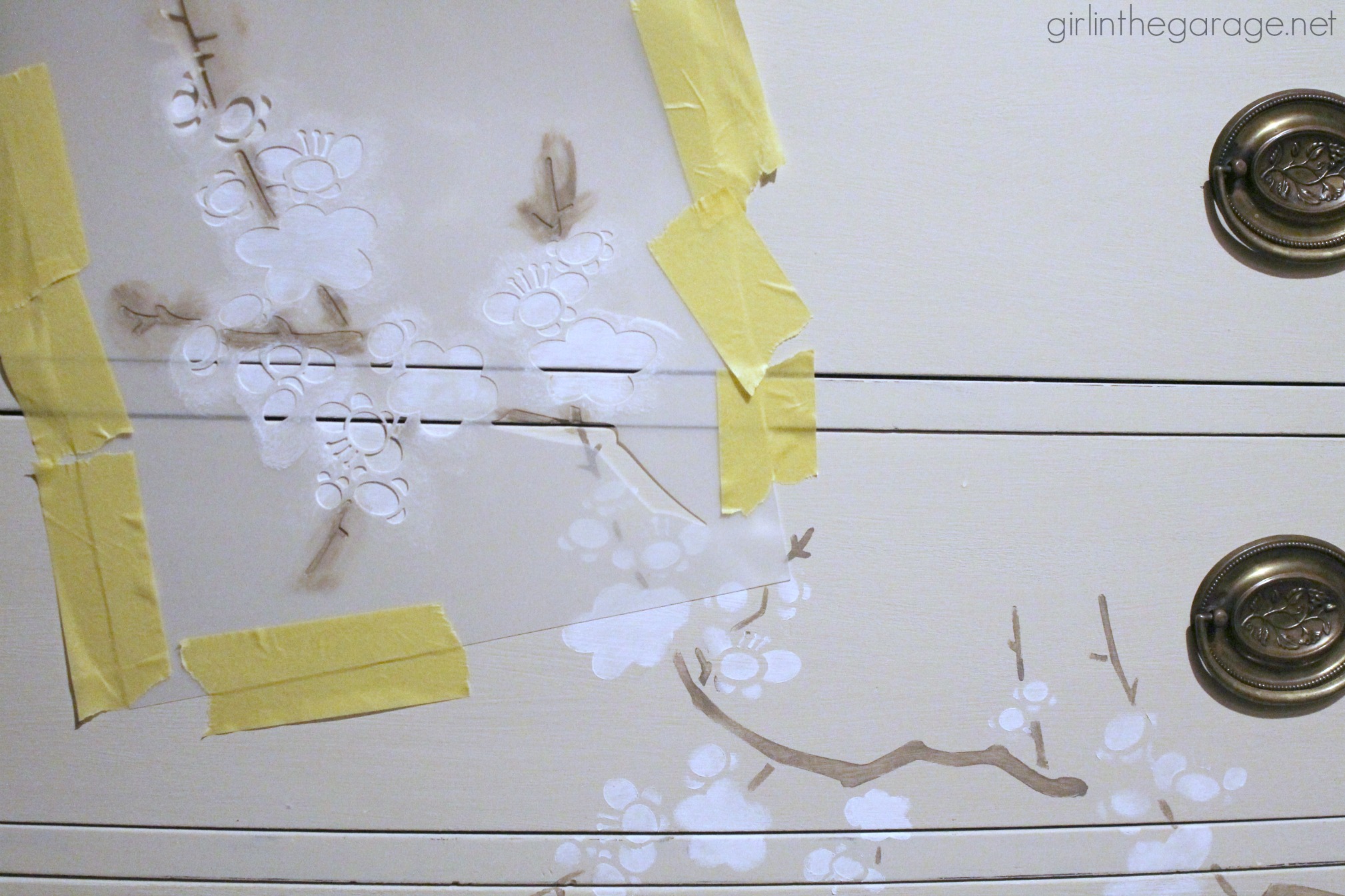 I went back through and connected the branch segments with a small paintbrush so it doesn't look so separated.
And I'm glad I went with the two-tone stencil colors this time – it really makes the design pop even more.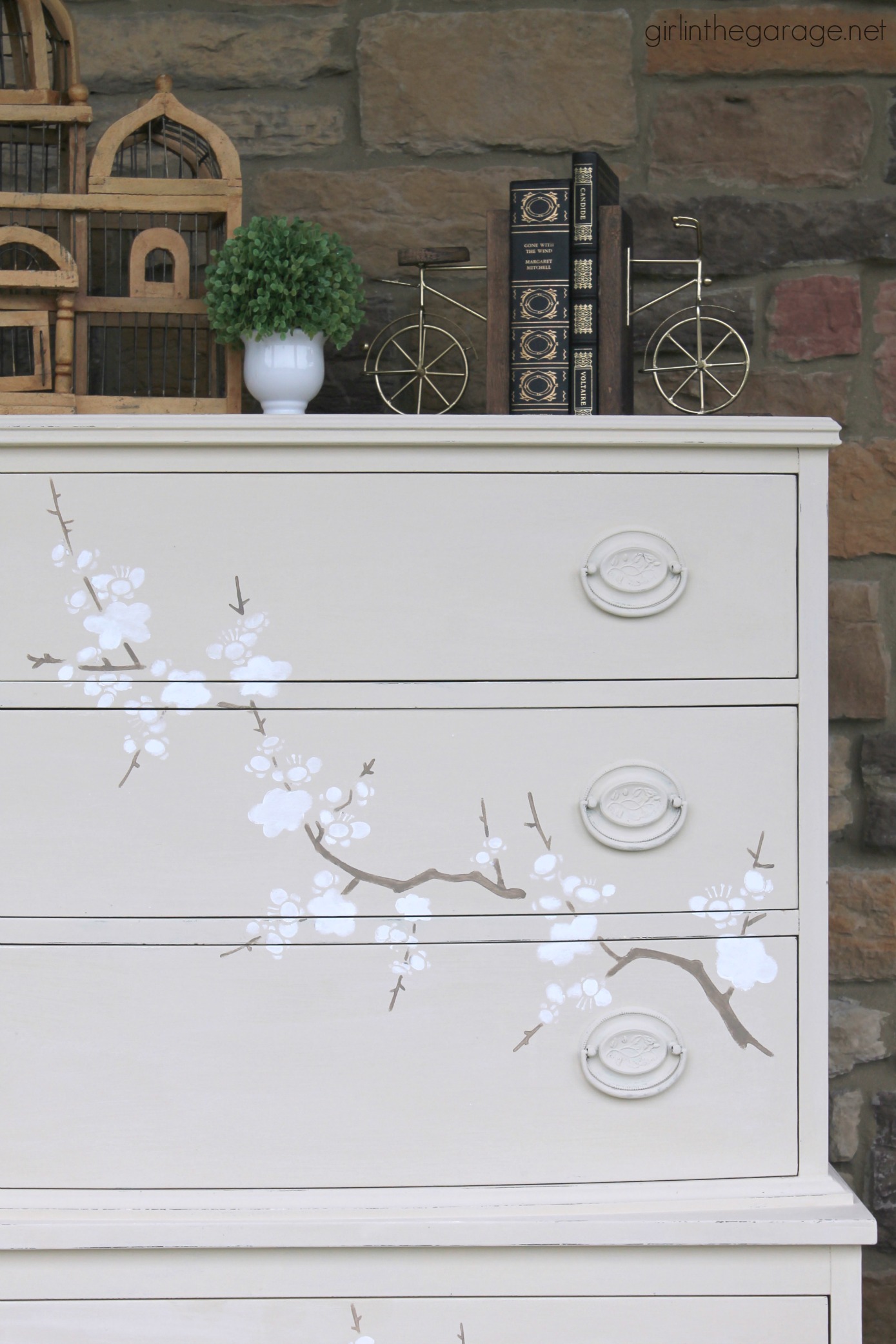 Love, Love, Love.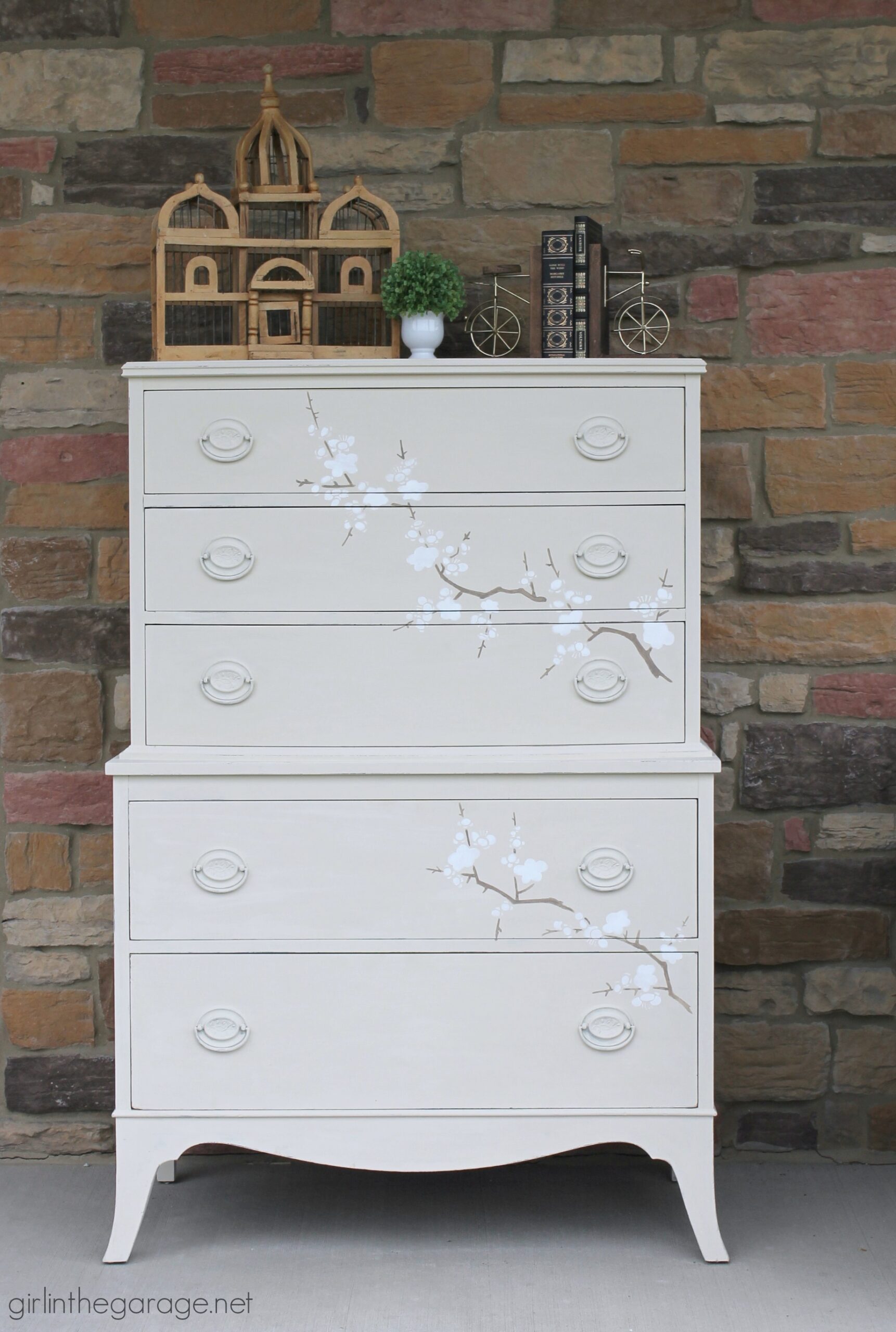 I didn't paint the entire drawers – just the front panel and top lip on each. The rest was in great condition.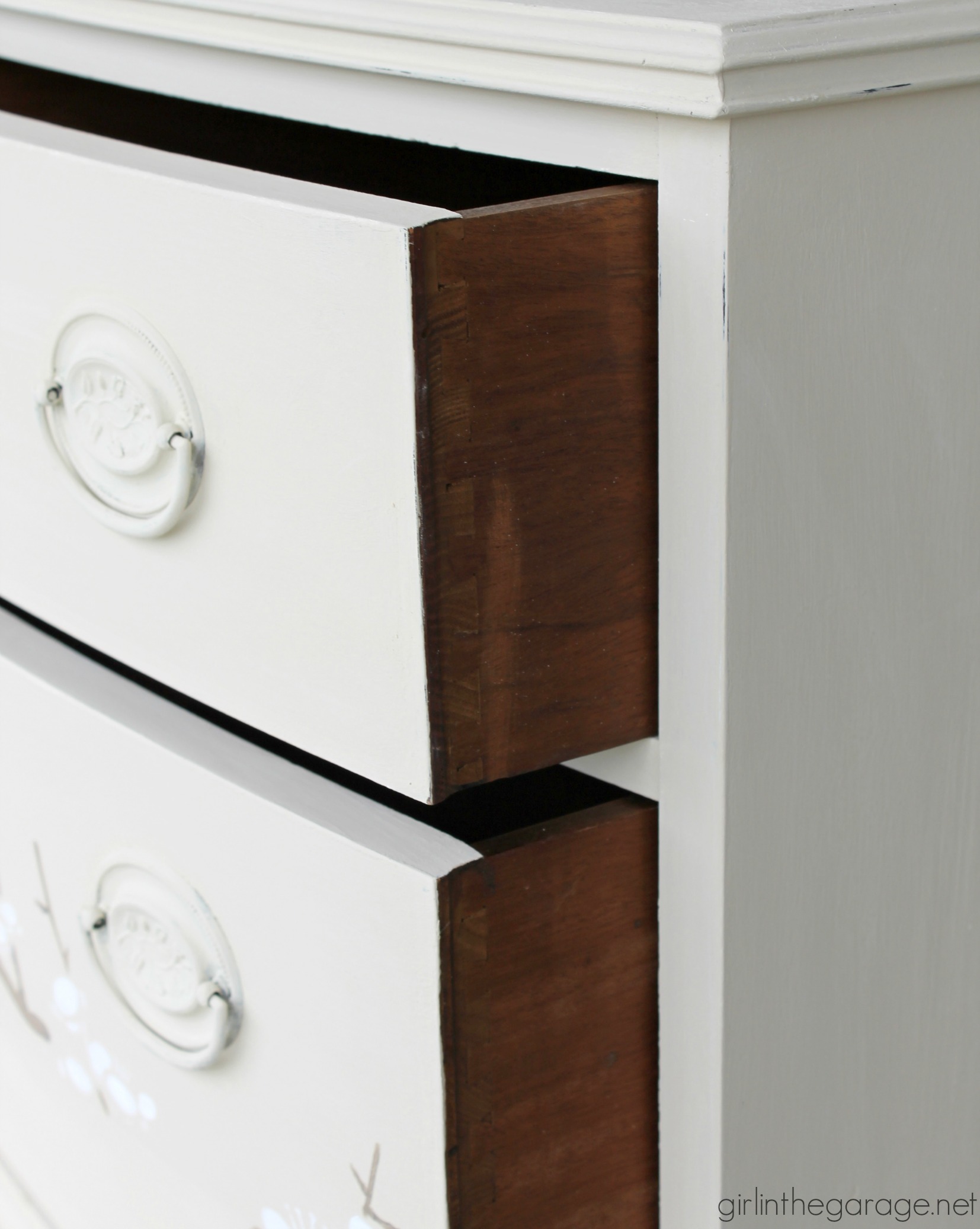 I almost forgot to add that I protected this stenciled dresser with Annie Sloan's clear wax using a lint free cloth.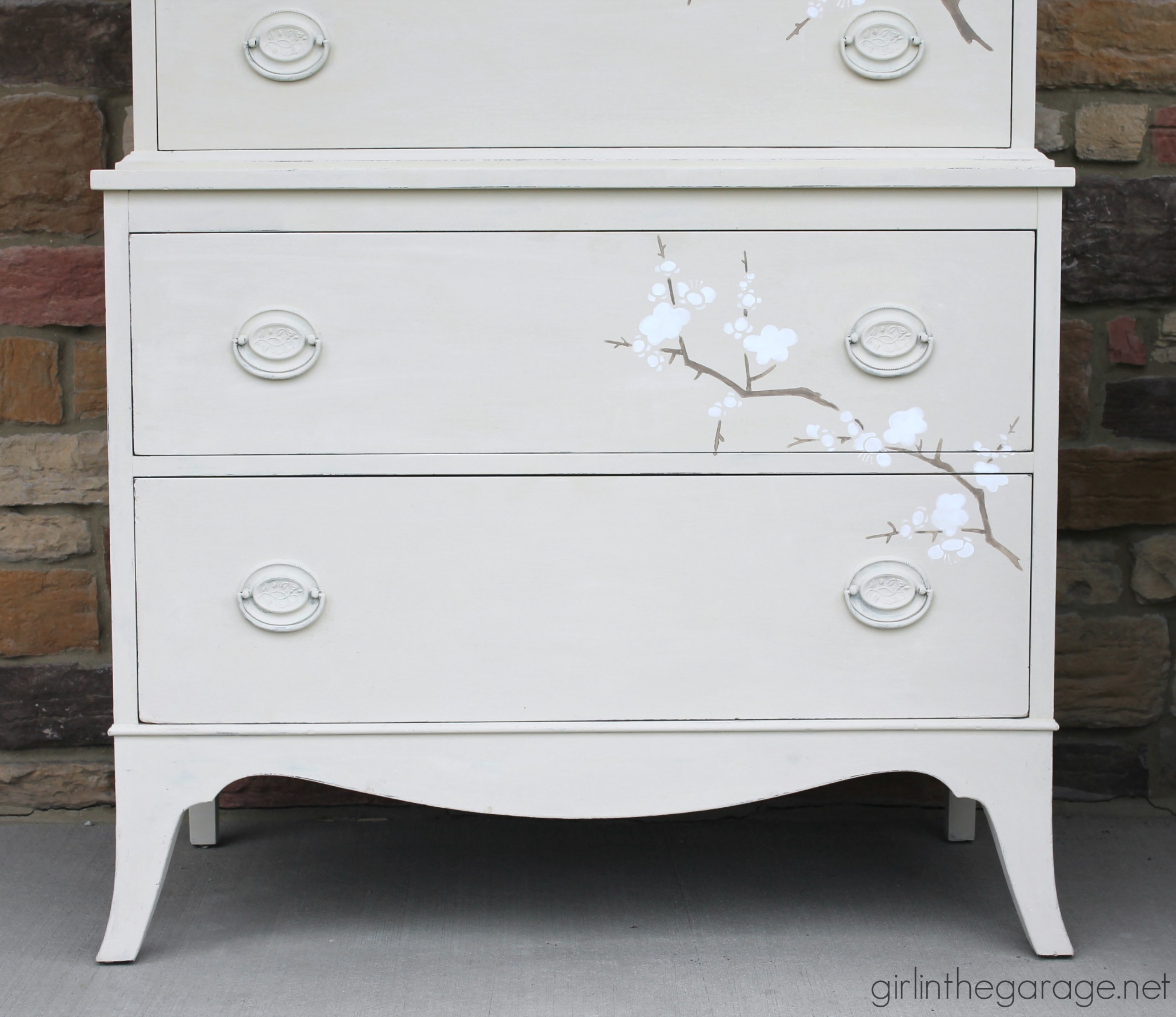 I'm also happy with how the handles turned out. It's great to keep costs down, especially when you're planning on reselling your furniture.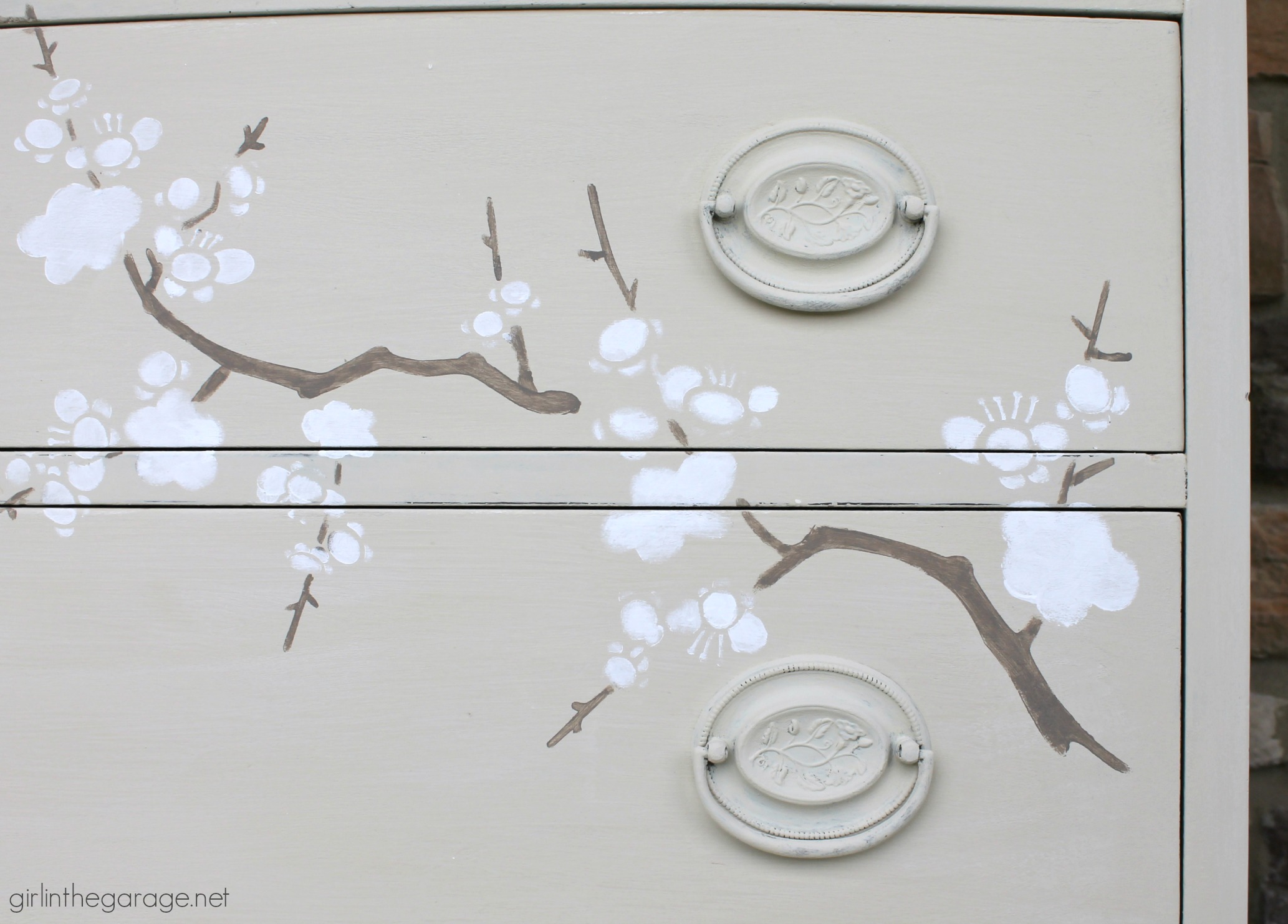 I got lucky a few weeks back and found this vintage birdhouse at the thrift store. I thought about painting it but I kind of love the caramel wood color!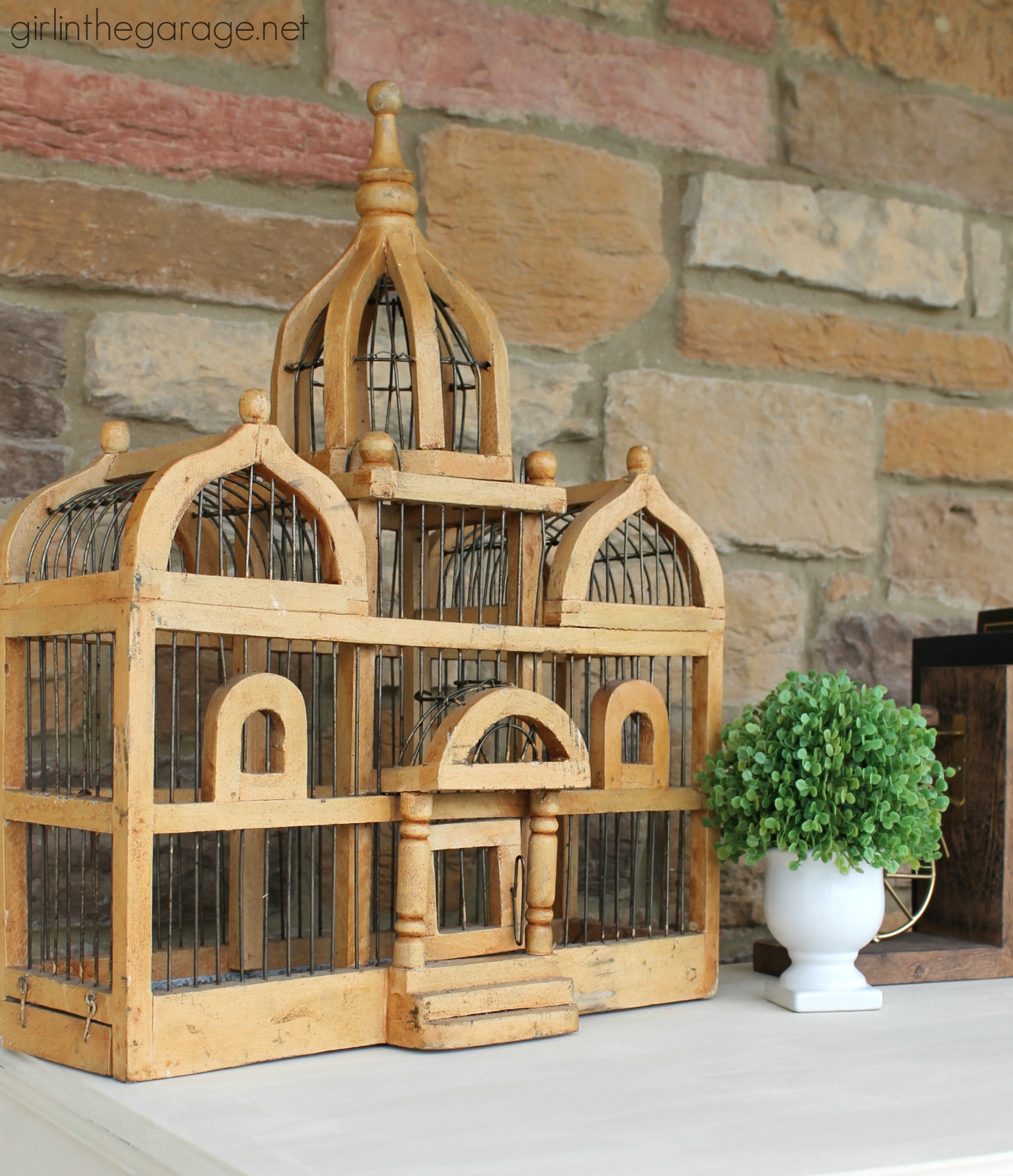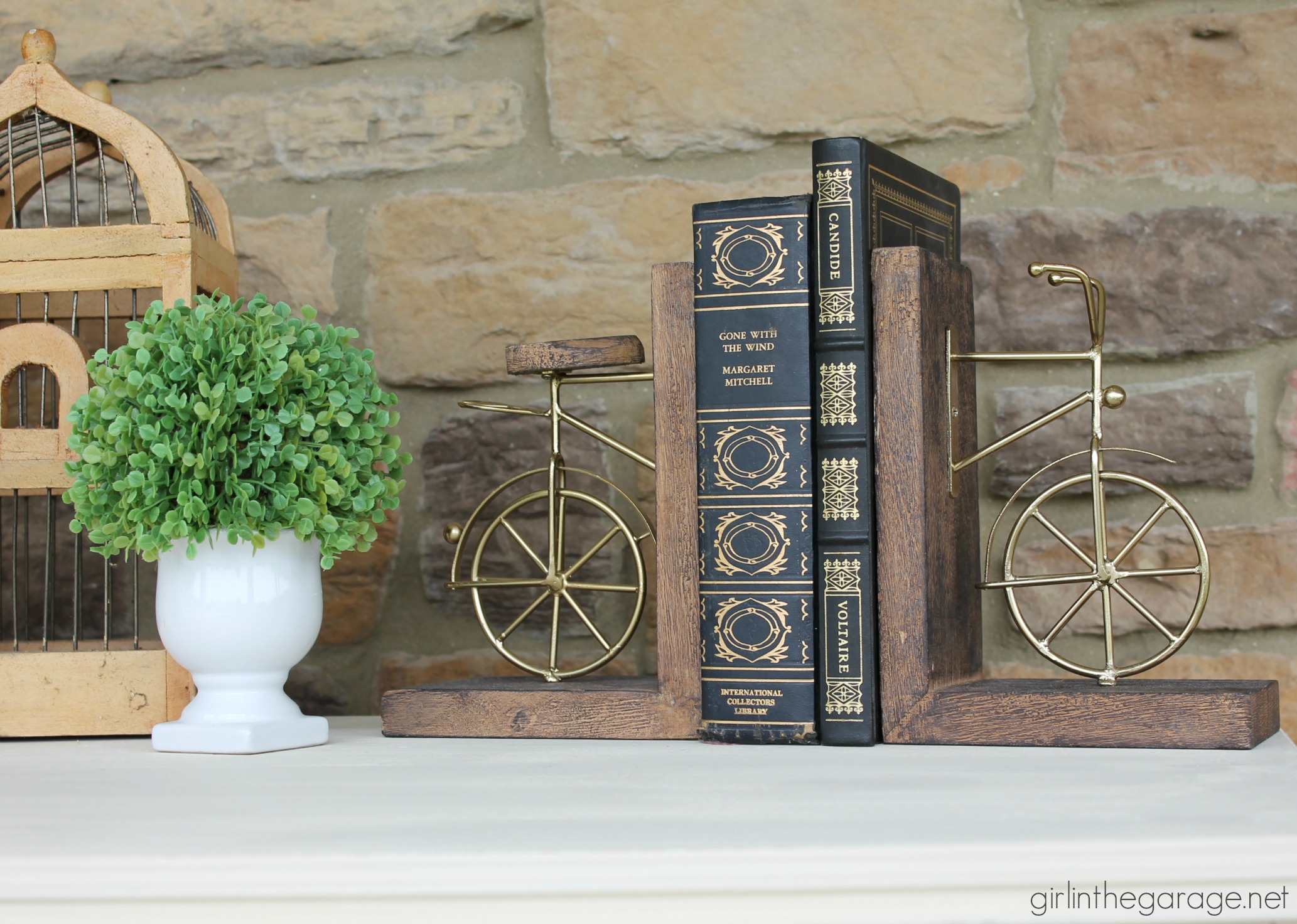 And here's slightly different view: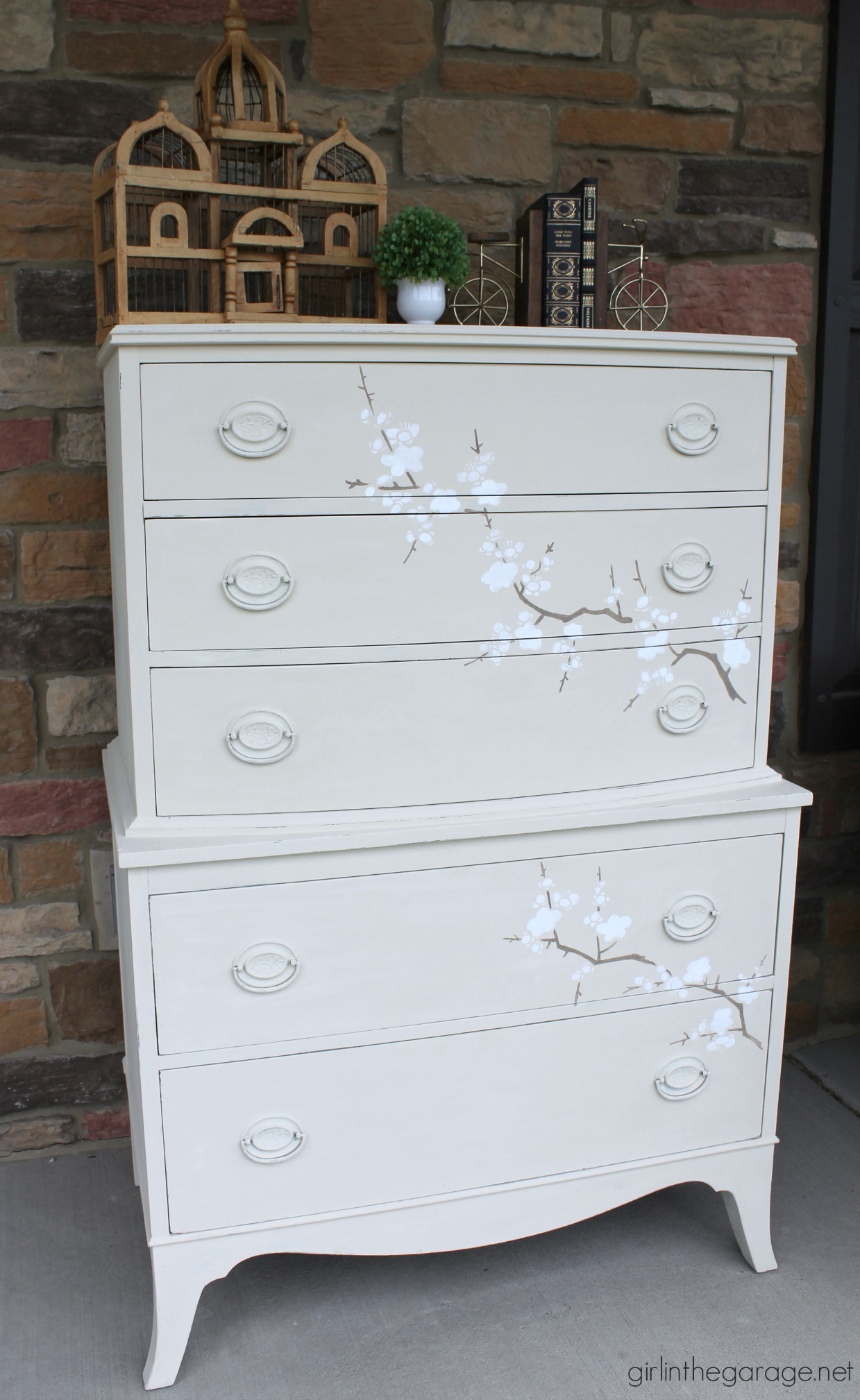 And here's a before-after again of this cherry blossom stenciled dresser makeover (feel free to Pin this for easy access later):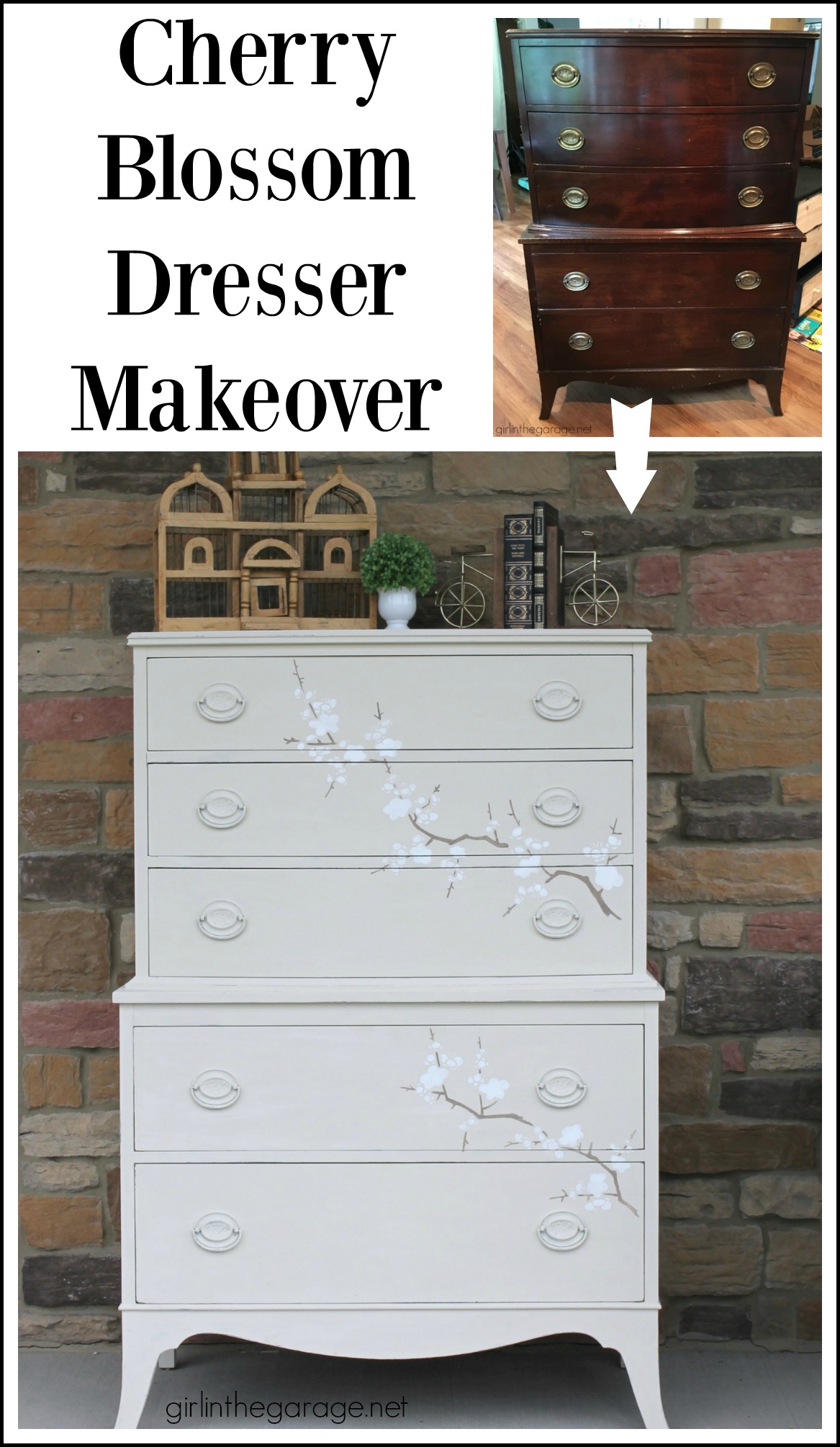 What do you think of my dresser makeover? I love the Cherry Blossom stencil and it's helped me make over two of my favorite stenciled pieces!
– Jen –
Now it's time to see what my friends have been up to… Click the photos below to learn all about their "Outdoors" themed furniture makeovers.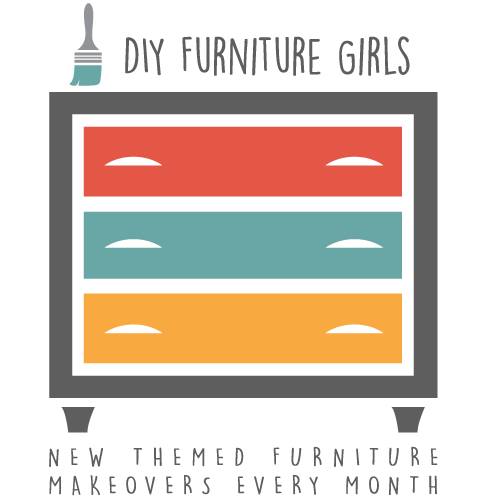 Next, see how I hung removable Paris Map wallpaper in my new basement office space! (It was so easy and it looks fabulous!)