Friend, I have a lovely dresser makeover to show you today!
Here's how this French Provincial piece started out: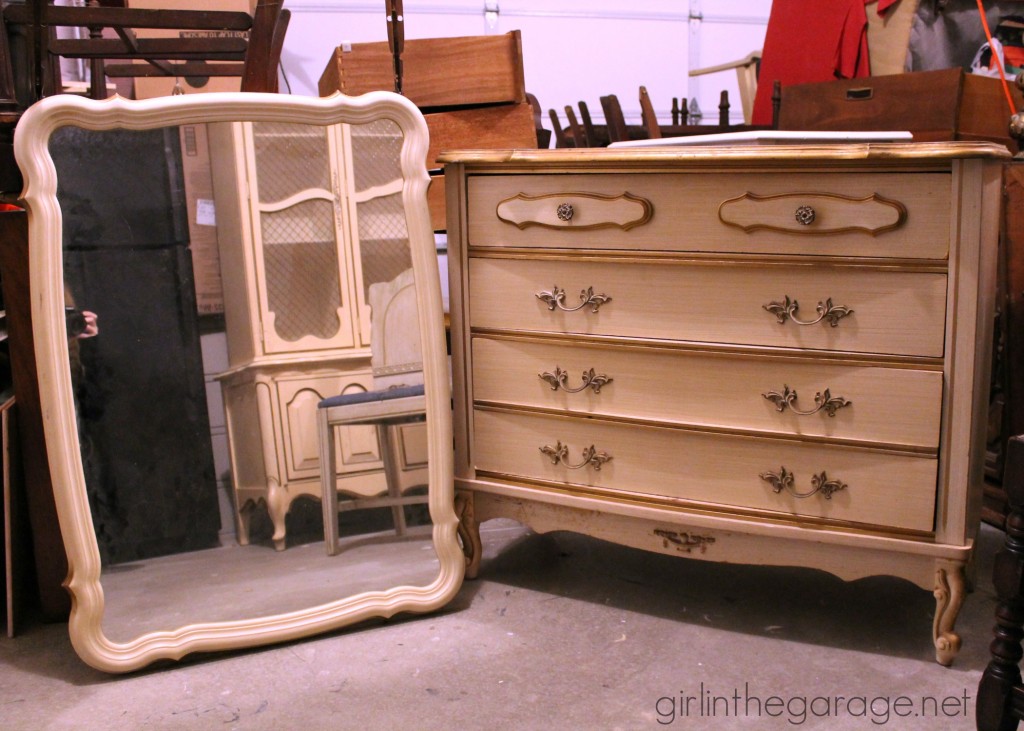 It was an awesome deal at a thrift store that was going out of business, and it ended up sitting in my garage for a while.
Finally I decided on Paris Grey and Old White Chalk Paint® decorative paint by Annie Sloan for this piece – this combination is soft and romantic but also very much part of the popular gray trend lately.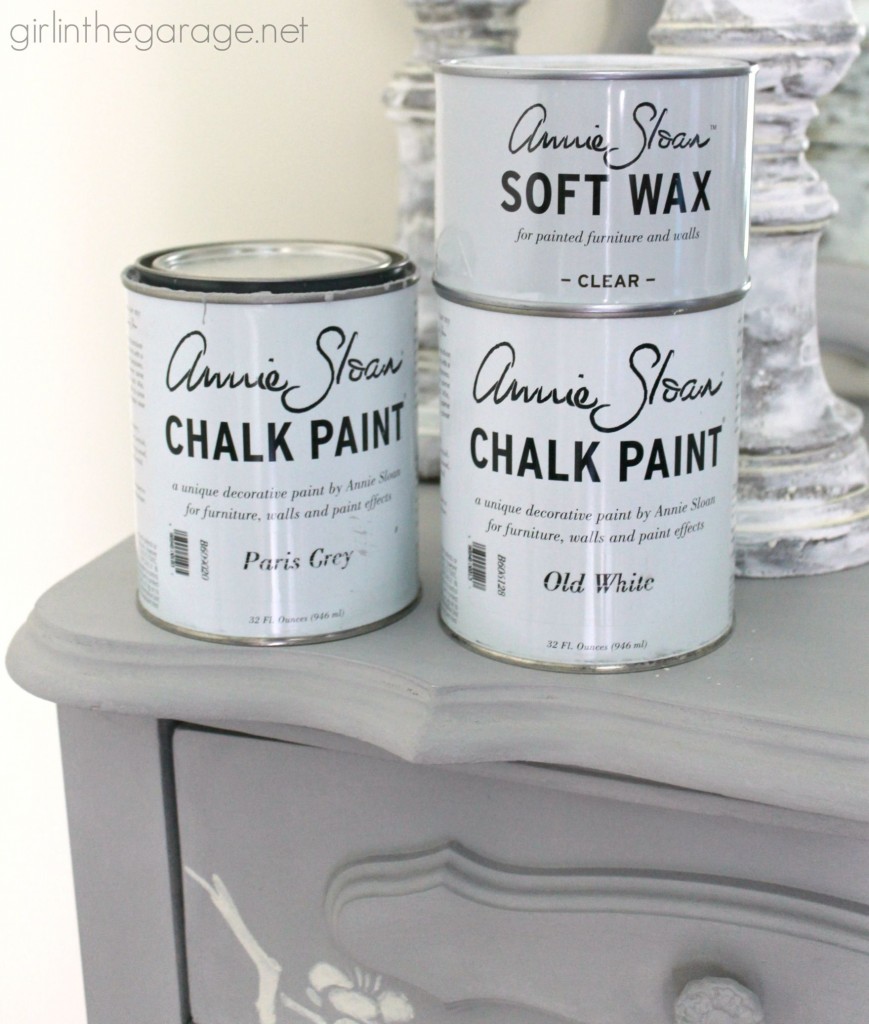 Here it is with a couple coats of Paris Grey (I didn't have the heart to make Abby move just for a photo!):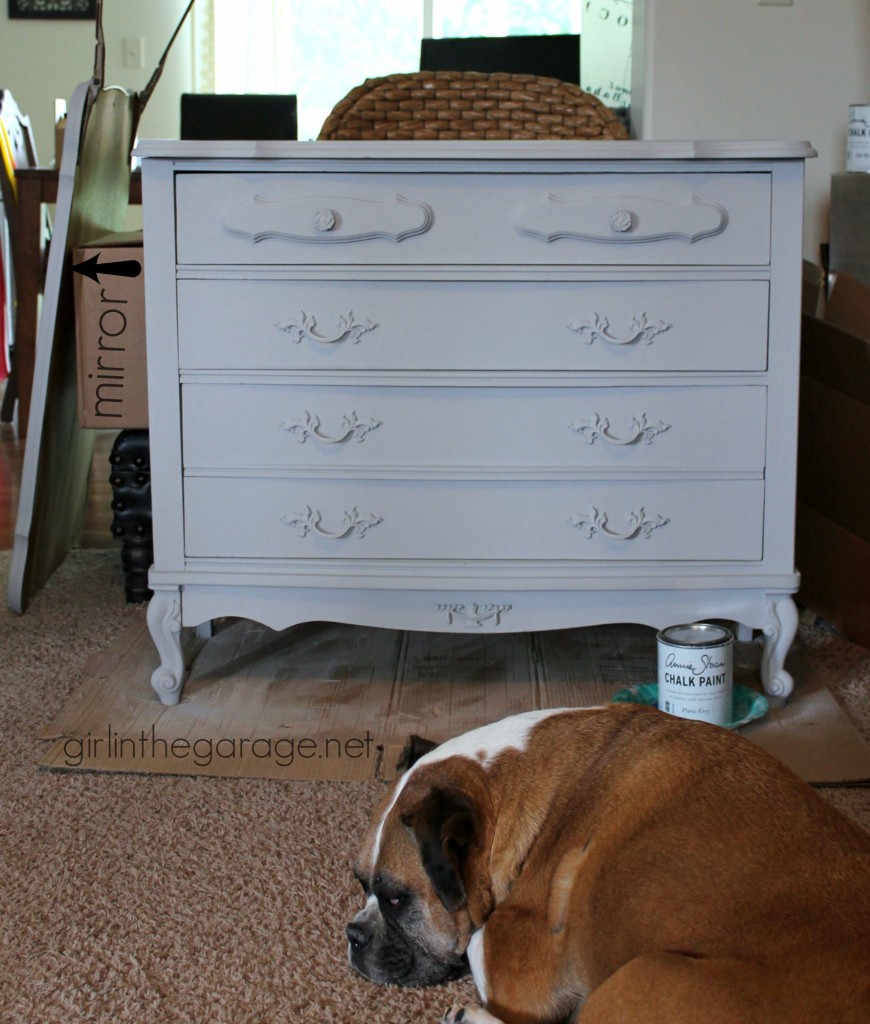 Then I added the Cherry Blossoms stencil from Royal Design Studio (find it HERE) with Old White Chalk Paint by Annie Sloan. Well… the design ended up being about 85% stencil and 15% freehand since I wasn't working on a flat surface.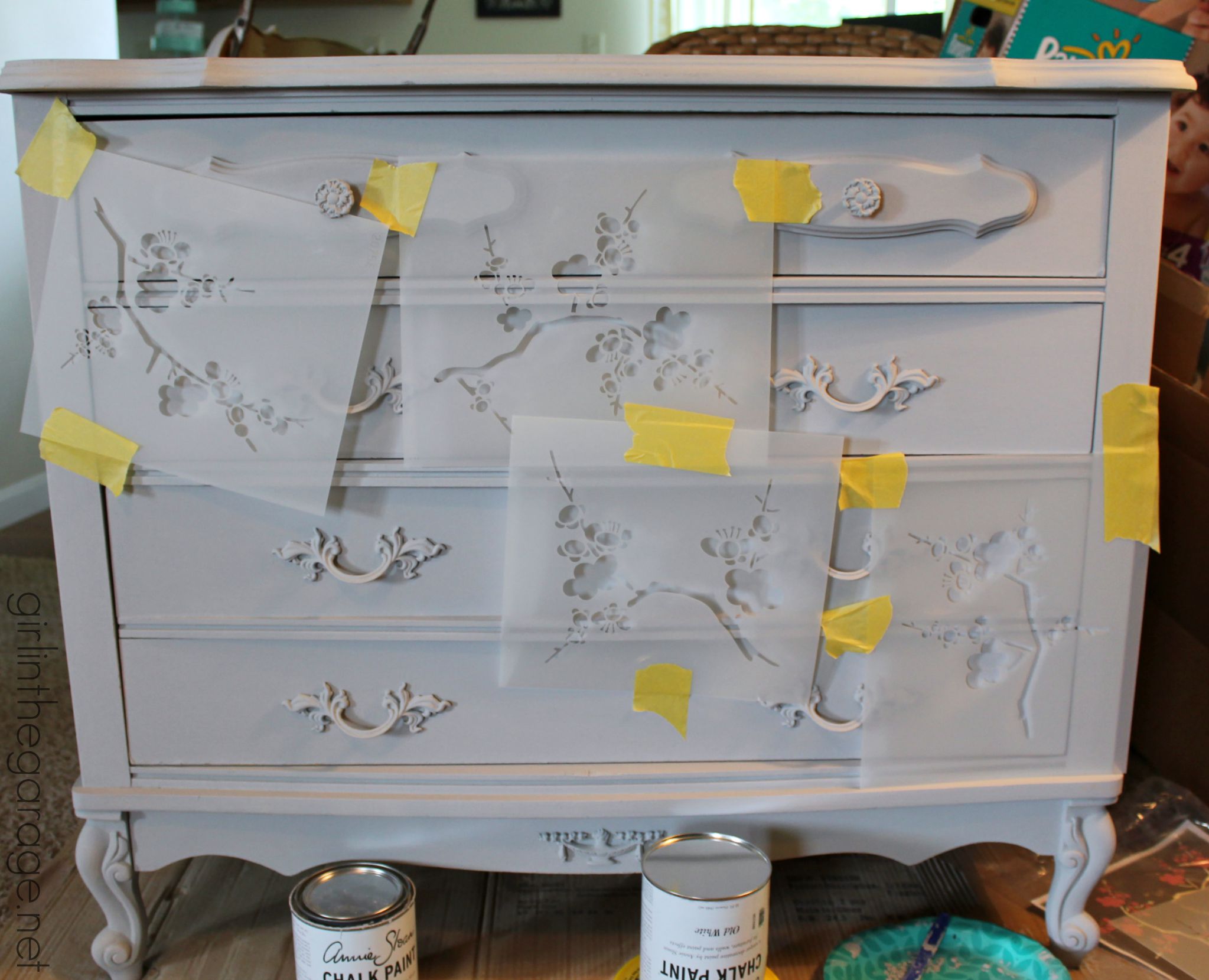 I tried to incorporate the handles into the branches a bit. Normally I don't paint the hardware to match the furniture, but I think this piece called for it. Finally I protected it all with clear wax.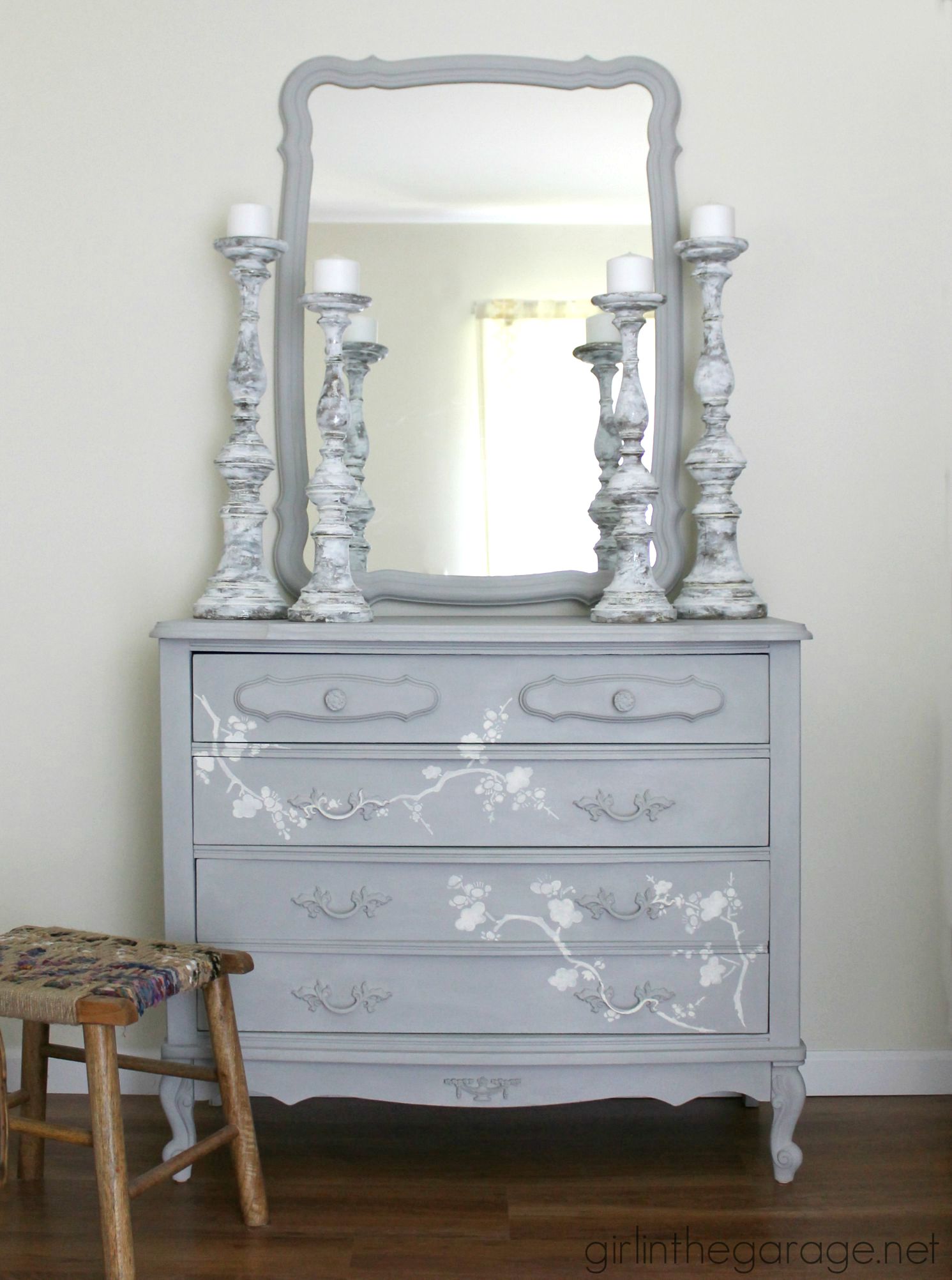 I'm pretty proud of how it turned out. 😉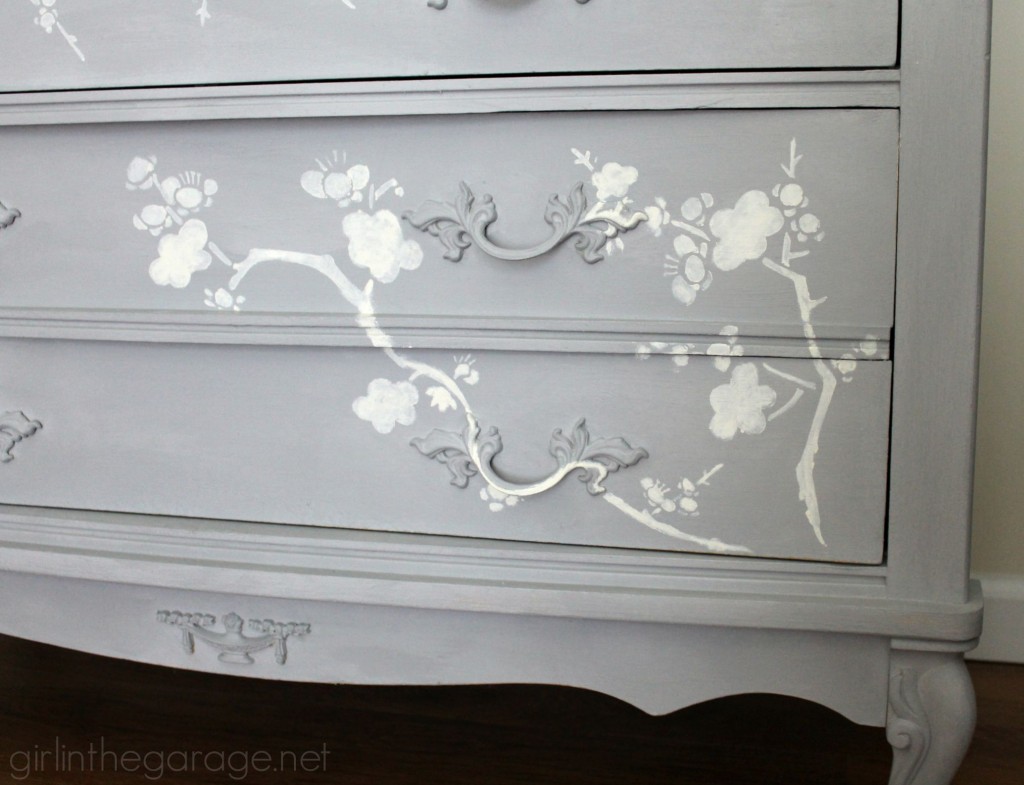 I painted the candlesticks earlier this summer with Pure White Chalk Paint – you can read about it HERE.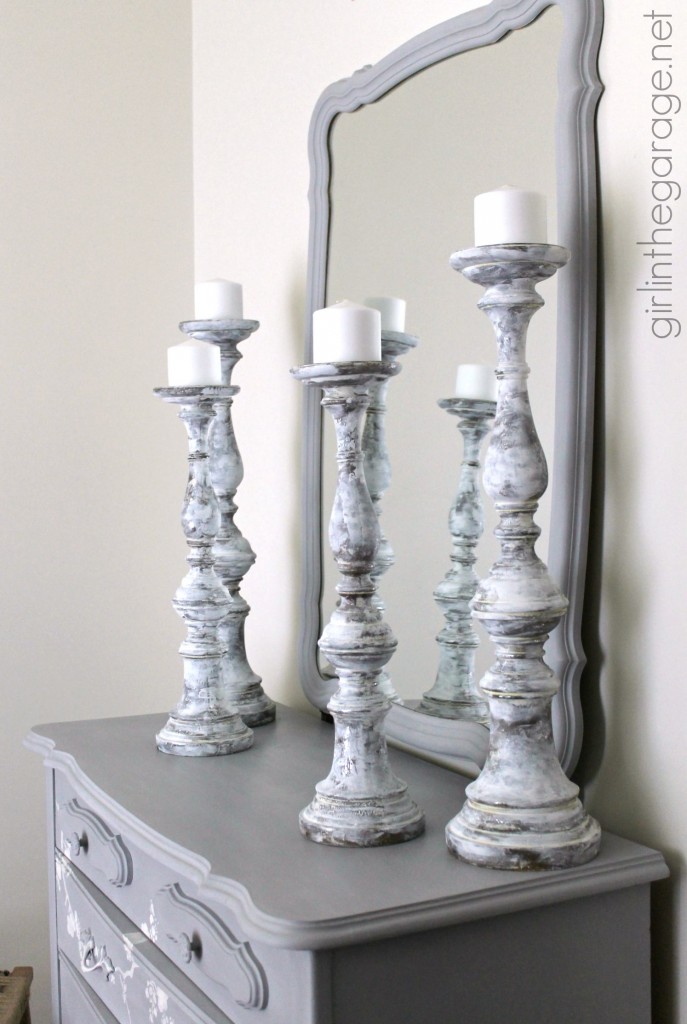 And here's a before-and-after graphic: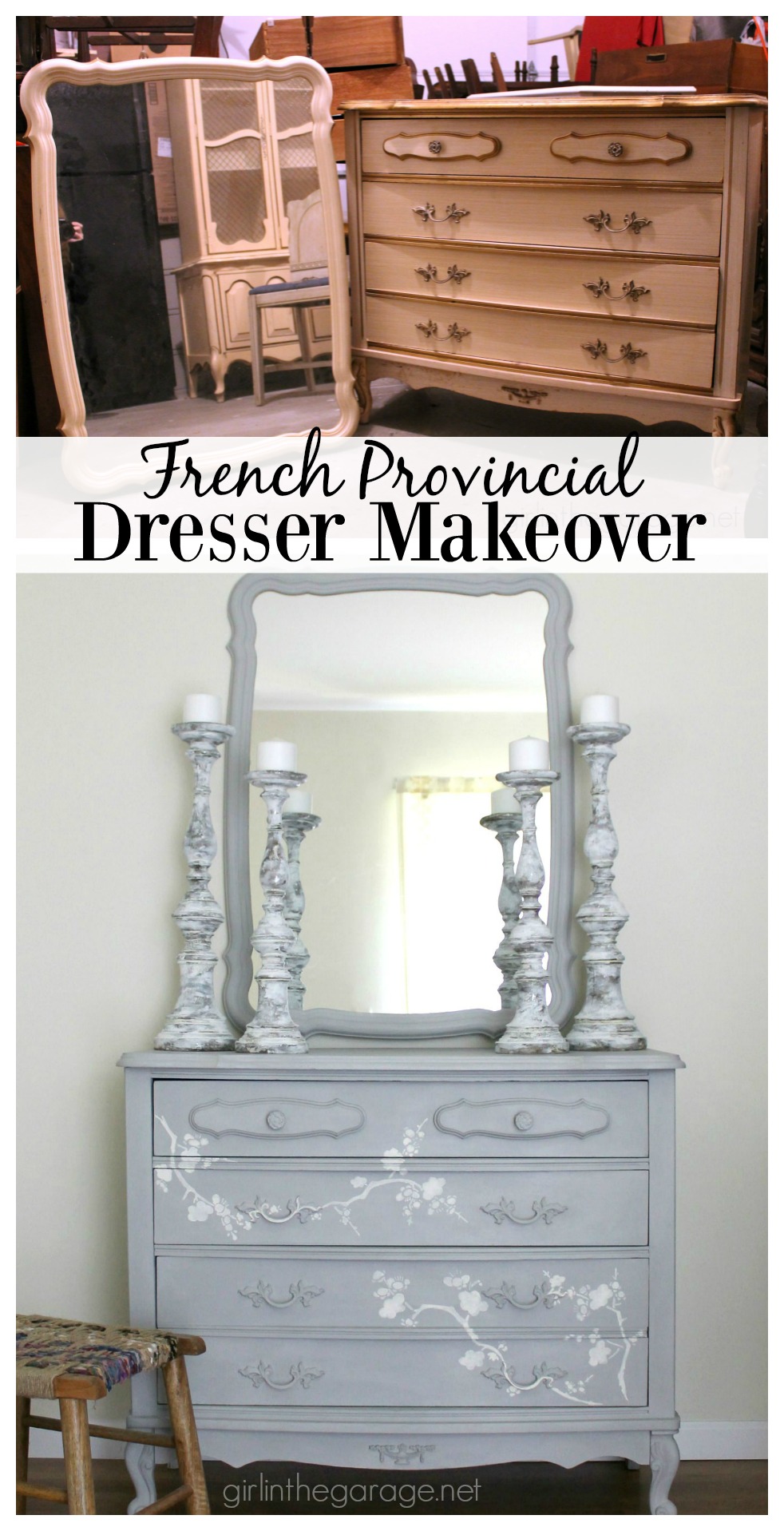 For more Chalk Paint® project inspiration and advice, visit my personal online gallery HERE.
Good luck and have a wonderful weekend, friends!
Jen, Girl in the Garage