I've been absent here this week, and honestly I did have two projects planned to share with you.  I could blame it on our mini vacation last weekend, or that the boys have been on spring break.  But the truth is one of my closest friends passed away on Tuesday, and I've been heartbroken.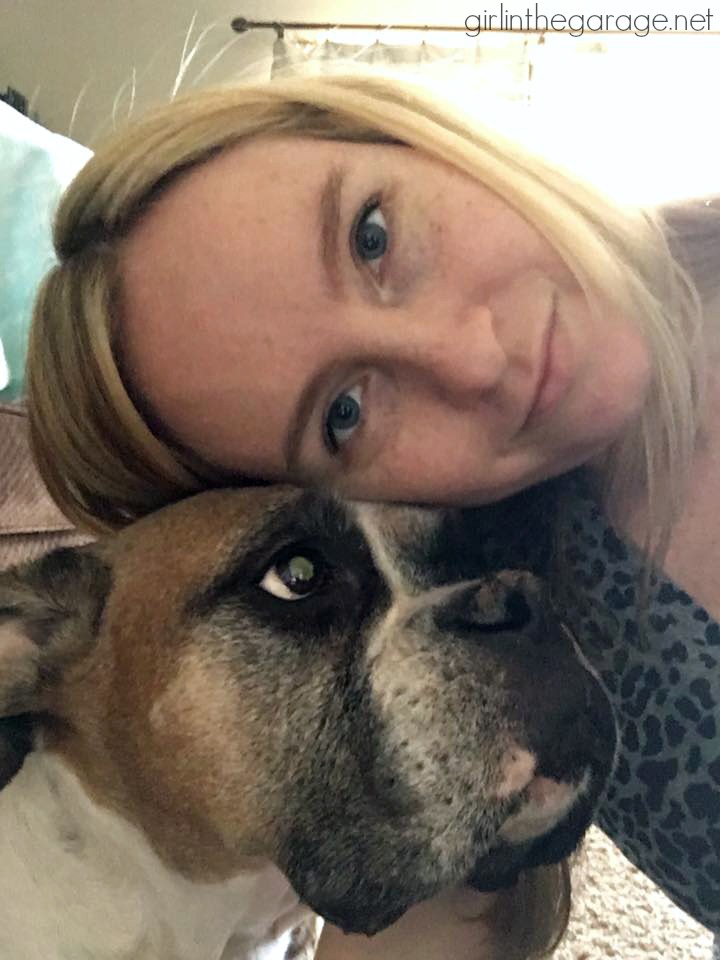 I don't always open up here about a lot of super personal things, but I had to write from my heart today.  If this post doesn't interest you that's fine, but I wanted to pour out my thoughts and have a record of it here on my blog.
The summer of 2007, my husband and I had been married for one year, and on our date nights one of our favorite things to do was visit the pet store and look at all the cute puppies.  We're both dog people and knew we'd get one someday, but had no immediate plans to become puppy parents.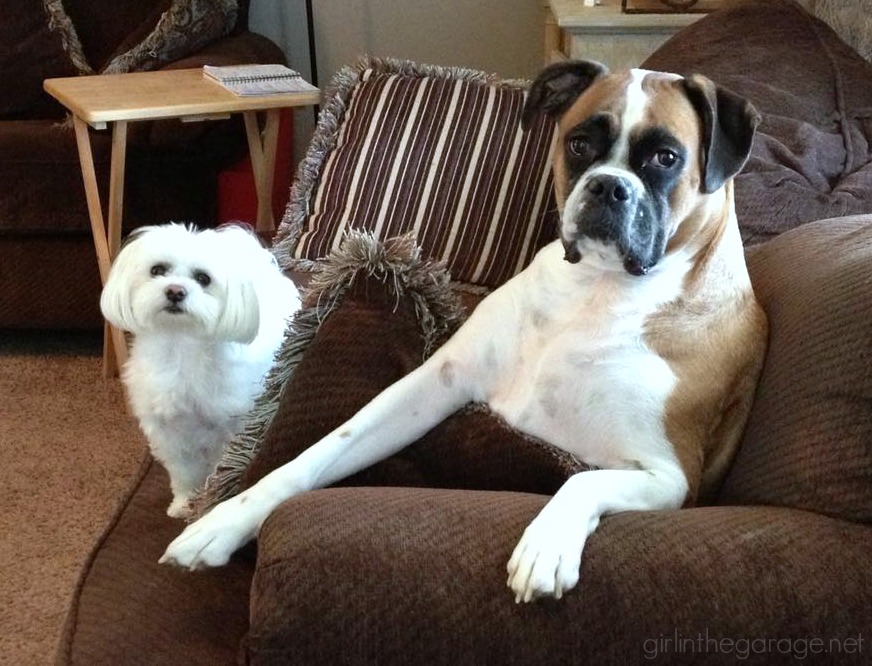 One night in July 2007, we visited the pet store like we often did, and I saw the cutest tiny 2-pound white Maltese.  We brought her in the room with us and she was adorable but also feisty!  I fell hard for her.  Having always been around small dogs my whole life, Frenchie was the perfect choice for me.
But my husband, thinking she was "too girly" at the time, wanted a bigger dog.  He always wanted a Boxer so he asked if they had a fawn, and they said they were getting one the following week.  Neither of us like to compromise –  so just like that, we became pet owners to not just one but TWO dogs, and we hadn't even laid eyes on Abby yet.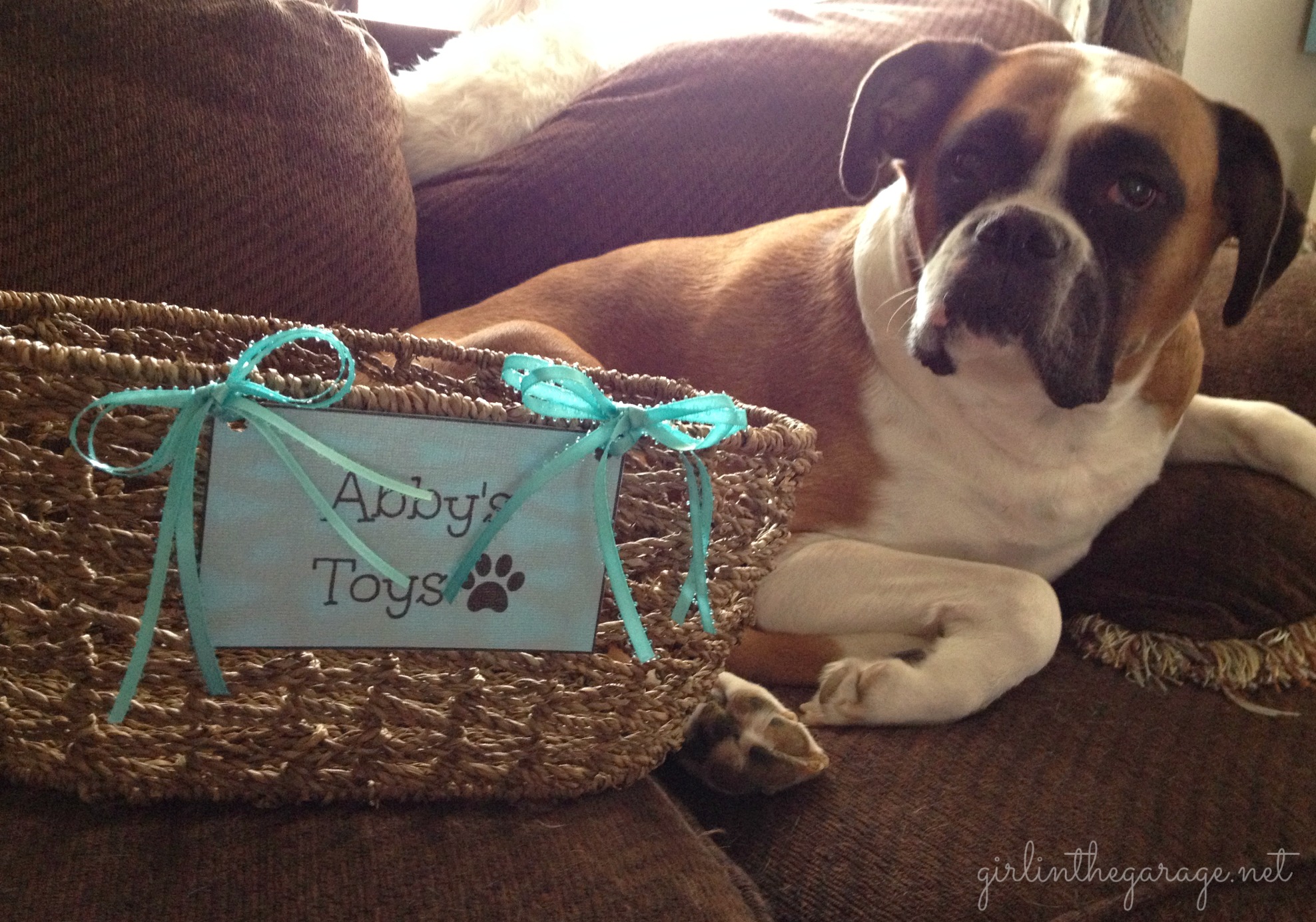 I'm not going to go into ALL the details of how stubborn she was as a puppy.  😉  She was stubborn and hyper and she grew so fast!  I remember when we got her fixed – the vet said she needed to rest and she'd probably be knocked out from the meds for the rest of the night.  Well she had been home only a couple hours and she was trying to run all over the house and jump on the couch!  It was everything we could do to make her settle down.  She always had so much energy.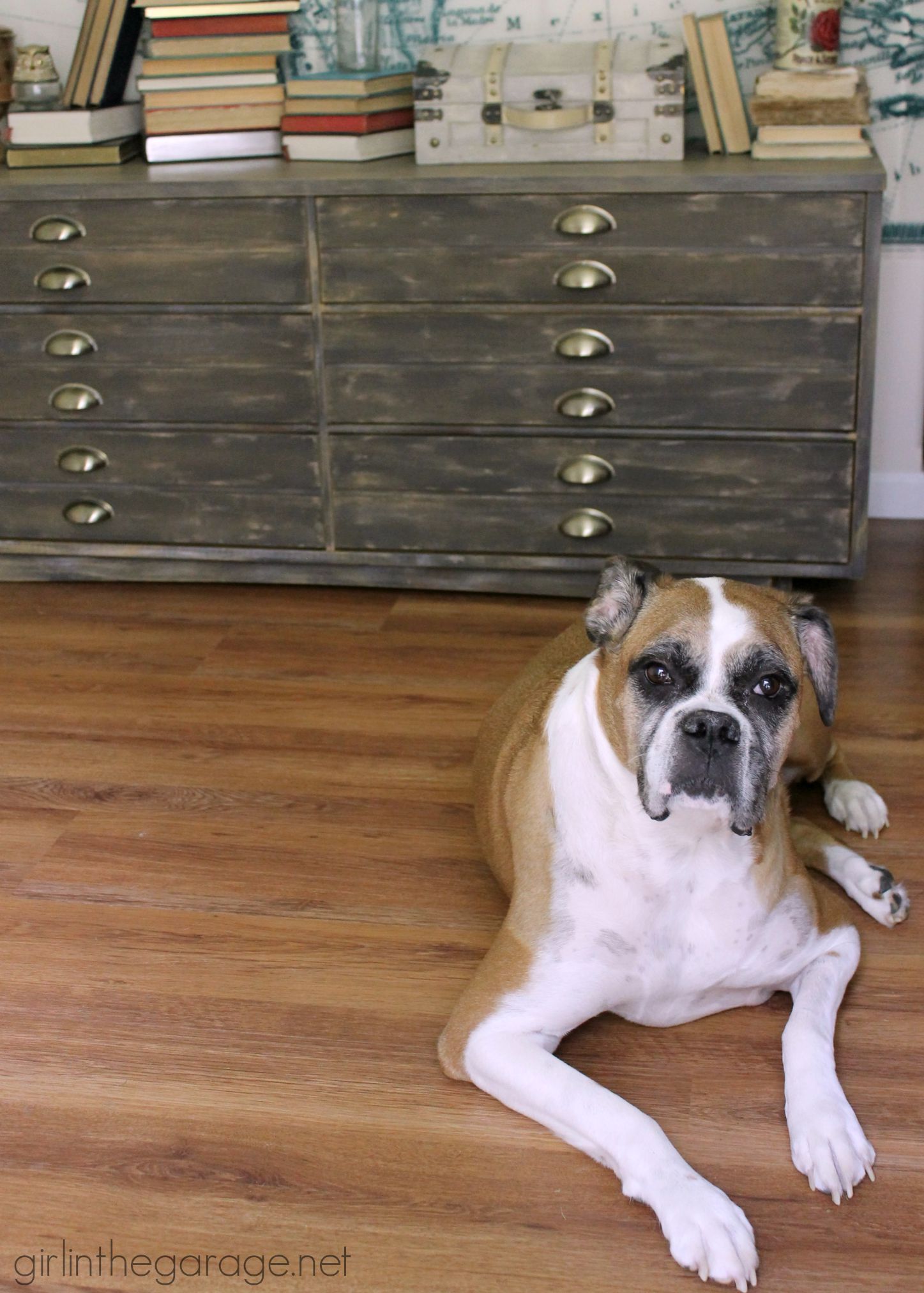 She made a few appearances here on my blog, like when I made her a toy basket and in my Anthropologie knockoff dresser makeover (when I first announced her cancer).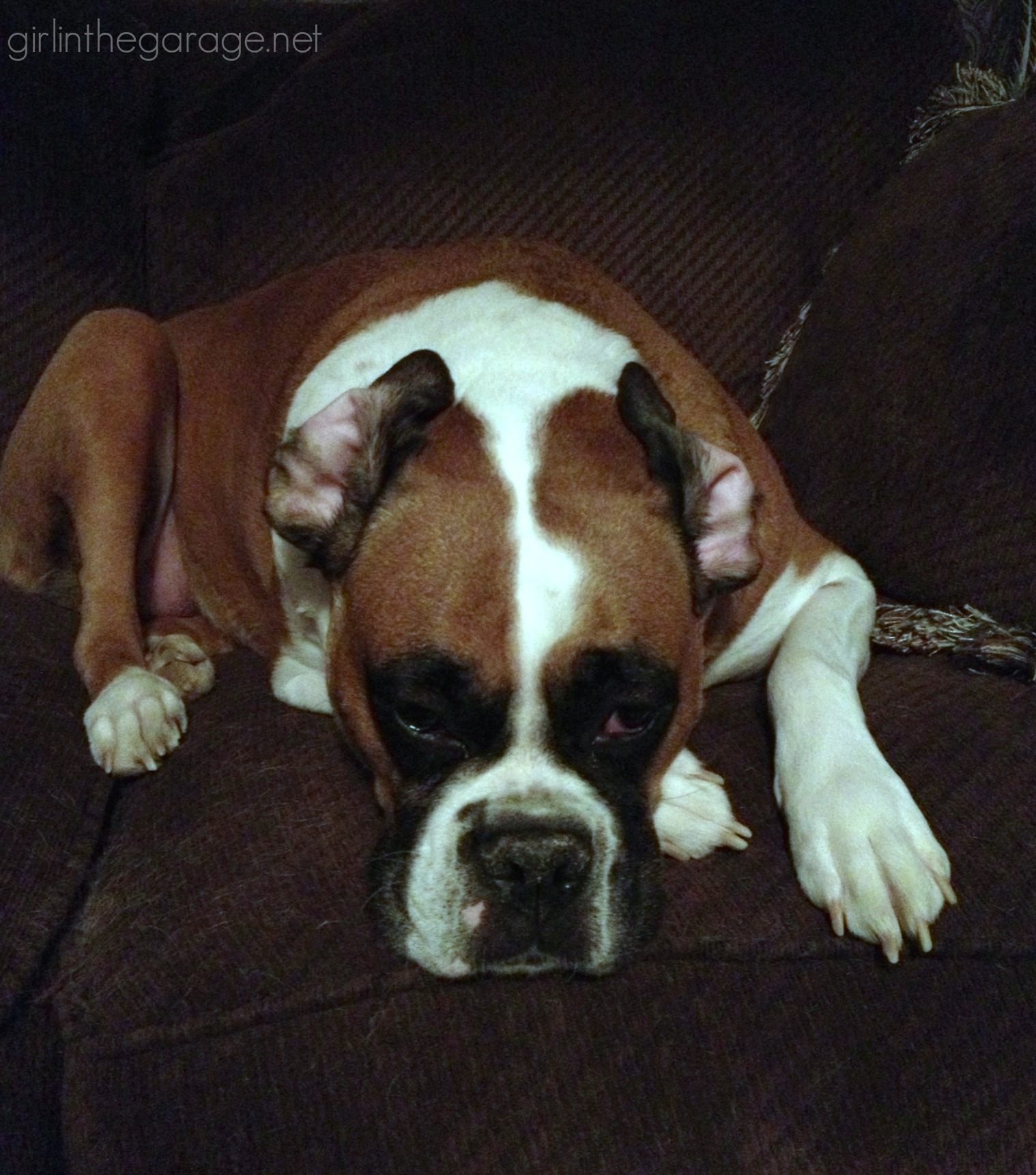 She became such an important part of our family.  Our dogs are like adopted kids to us, and even came with on long car rides to visit my parents.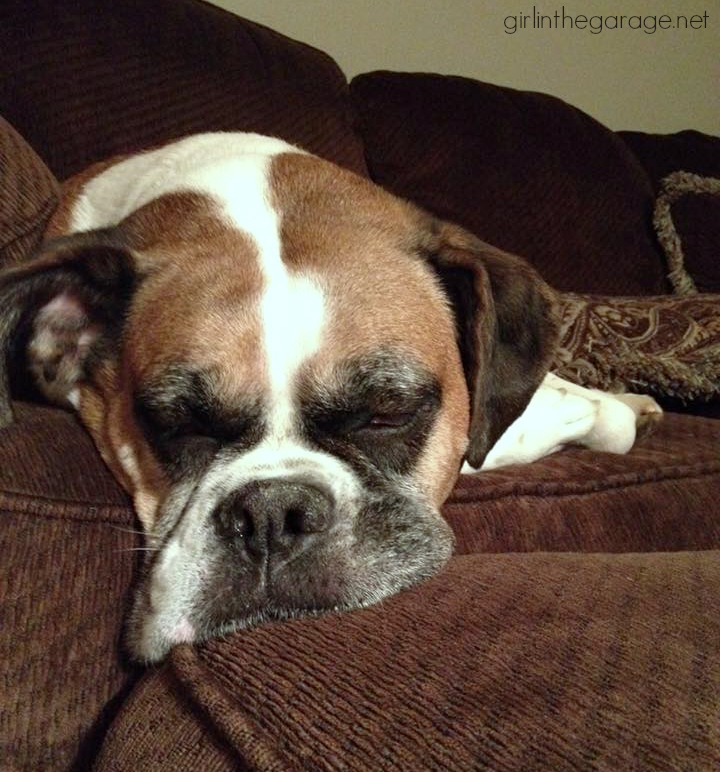 I've heard before that boxers are the world's biggest lap dogs, and that was so true for her.  She wasn't too shy to sit by you on the couch and then turn and lay across your lap.  Then you were stuck, and maybe squished, but you liked it.  😉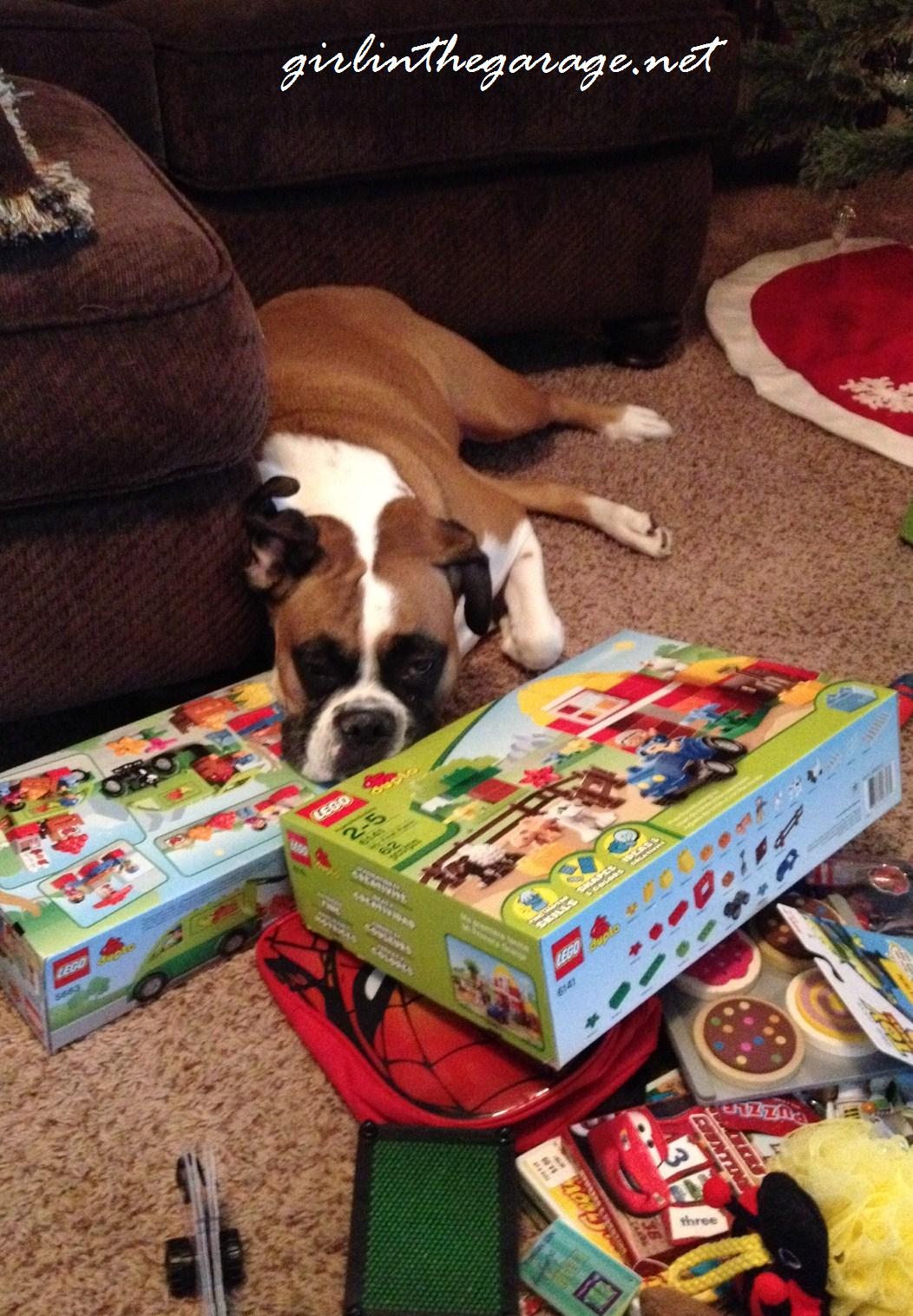 Over the last couple years, we found a few small benign lumps on her body and we had them removed.  Last year she got attacked by bees twice and her poor face swelled up so bad and we had to take her for emergency care.  She had a few other little health problems (like stitches in her ear below) but she was such a trooper, she never let on that she was scared or in pain.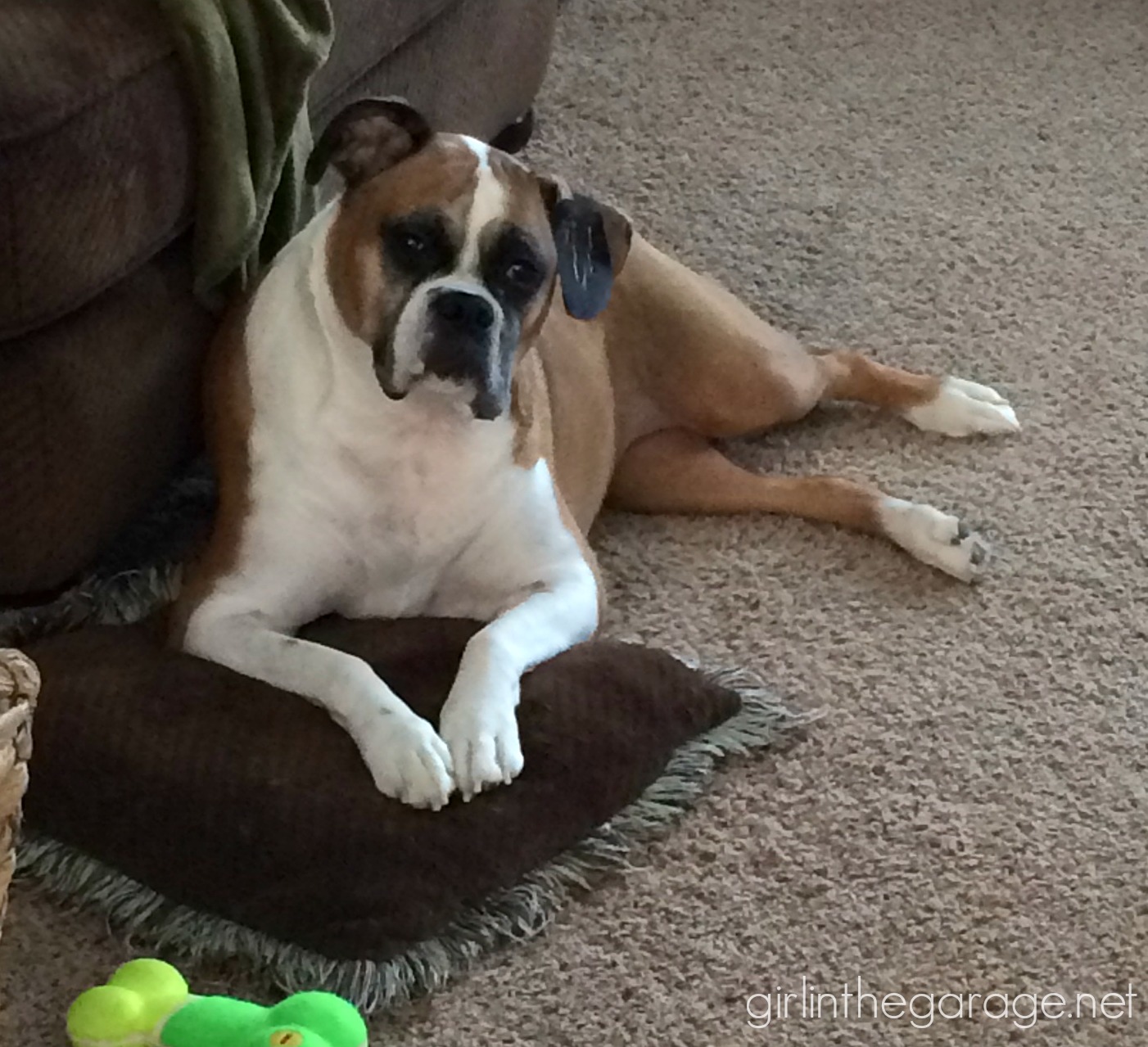 Last June, my husband noticed that the lymph nodes in her neck were swollen and a few days later we found that she had lymphoma.  She started six months of treatment including chemo and steroids, and for a few months we drove her 1 1/2 hours away every week to the university where they have an excellent vet program and specialize in cancer treatment.  She responded so well and was in remission within a few months.  Through it all she never let on that anything was wrong or that she was scared.  She was her happy-go-lucky self like always.  Even the vet staff was amazed at how well she responded.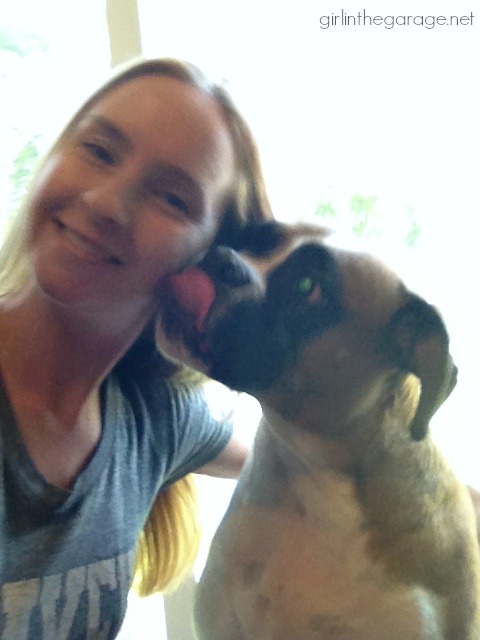 Then in December, at the end of her 6-month treatment program, we discovered that she was out of remission.  We started another chemo program and prayed and hoped she'd go back into remission. Then in January we thought we were losing her.  Her lymph nodes swelled up so big that she could barely breathe and she'd stumble while walking down the last few stairs in our house.  We changed treatment again and she seemed better within a couple days.
We were used to her being sick, and then getting better, sick, better, over and over.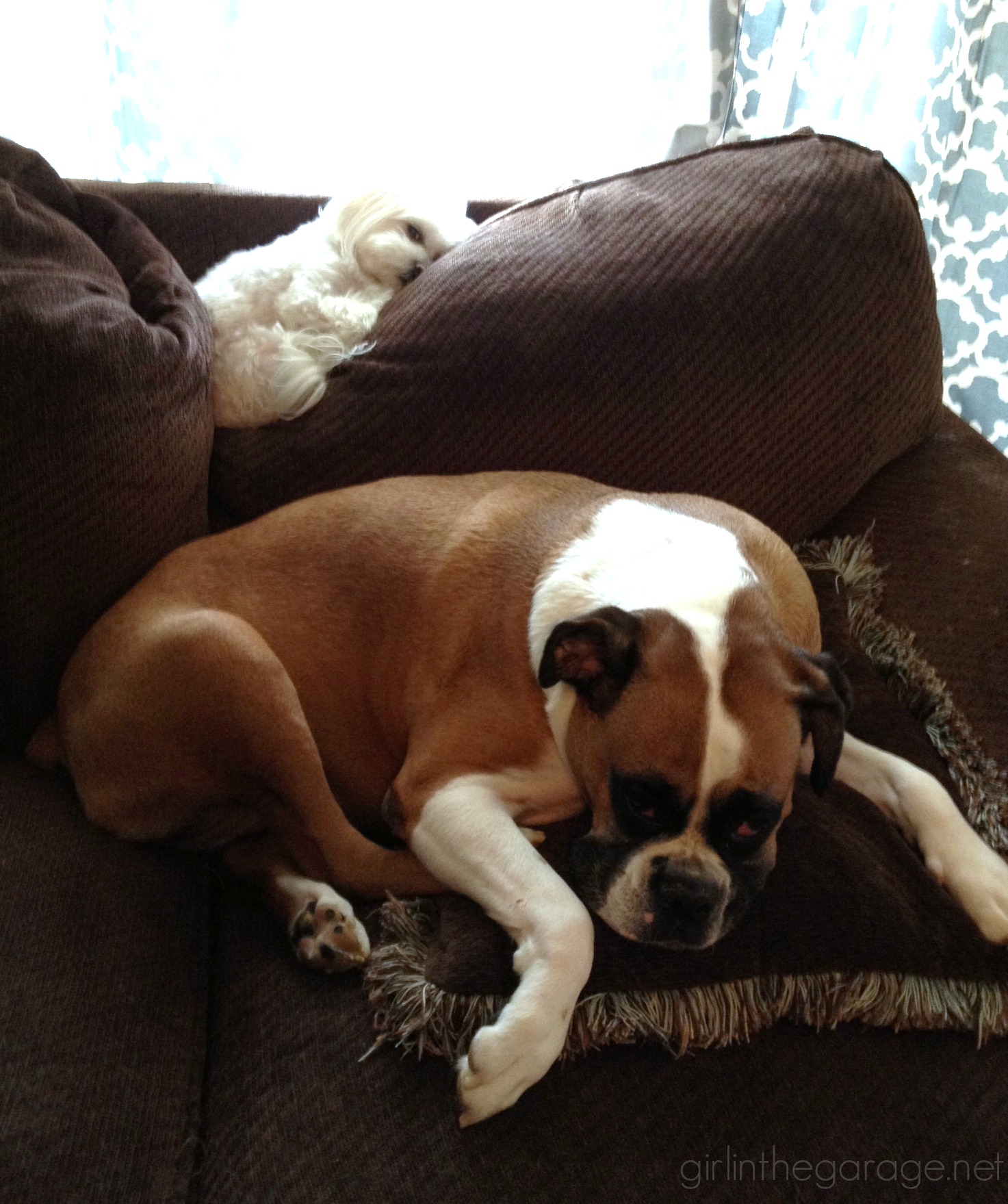 So when we were out of town last weekend and my mom texted and said Abby didn't seem well, I didn't think much of it.  She always got a little sad and lost her appetite when my husband and I were gone.  And even if she really was sick, I knew she'd bounce back like she always did.
When we got back we took her in for tests, even though she just had blood tests last week.  She came to visit the vet so often that everyone knew her by name and they all loved her.  Unfortunately this time we got devastating news.  On Tuesday we had to say goodbye to our sweet girl, one of the most loyal friends – not just a pet or a dog – that we'd ever known.  We knew it would happen eventually but it was still unexpected.  Even now it still doesn't seem completely real.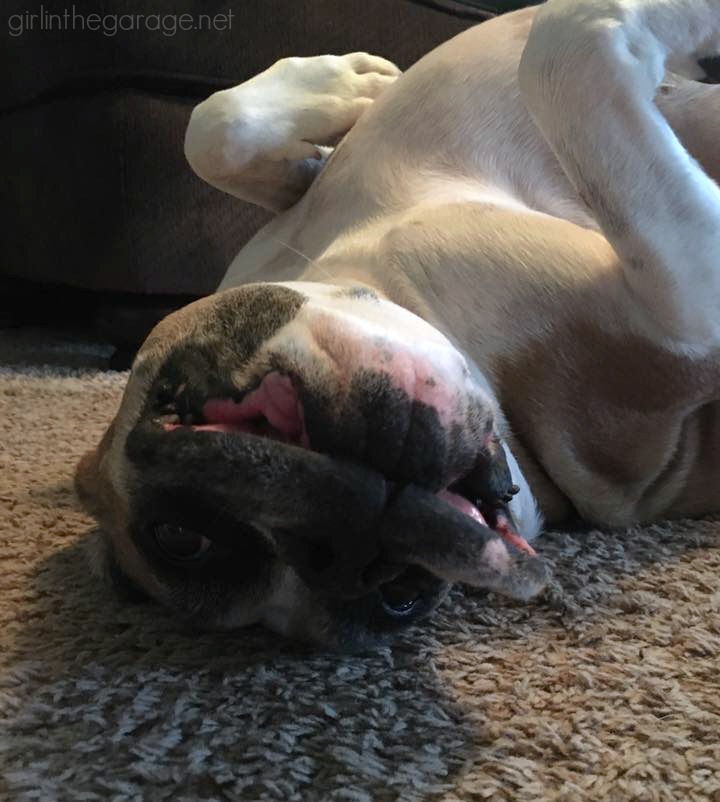 I keep expecting Abby to come running into the kitchen when I get out goldfish crackers for the boys or stare me down when I'm eating popcorn at night.  To run to the door and turn in circles and wiggle her butt when we get home.  To jump up so I can grab her arms and then we slow dance until her legs get tired.  To come lay right beside me when I'm painting to keep me company.  To bark loudly and jump up to scare away whoever comes to the front door, even though she was a gentle spirit and she'd never hurt a fly.  To stay up late with me and follow me to bed only when I head upstairs, no matter how tired she is.  To shake her head and make her ears flop loudly early in the morning when I'm afraid she's going to wake up the baby sleeping nearby.  To sit tall right next to me when I'm sad as if to say "It's alright" and let me wrap my arms around her in a big hug (which always made me feel better).  To lick my cheek when I put my face next to hers.
Abby
aka Bubbs. Abba. Bubba. Bubby. Mama's girl. Daddy's princess. Loyal dog. Best friend.
May 28th, 2007 – March 22nd, 2016