Before I introduce today's project I wanted to take a minute and thank all of you who left such very kind words for me last week when I explained my recent absence.  You guys have no idea how much you've touched my heart during this difficult time.  <3
A while ago I blogged about how I used decorative wall hooks to display my necklaces.  My organization method worked great until recently when I had to move my armoire to a different wall to make room for my husband's new gargantuan armoire, and my hooks had to be moved.  (Also, since I have a penchant for pretty things, my necklace collection no longer fit on those seven hooks!)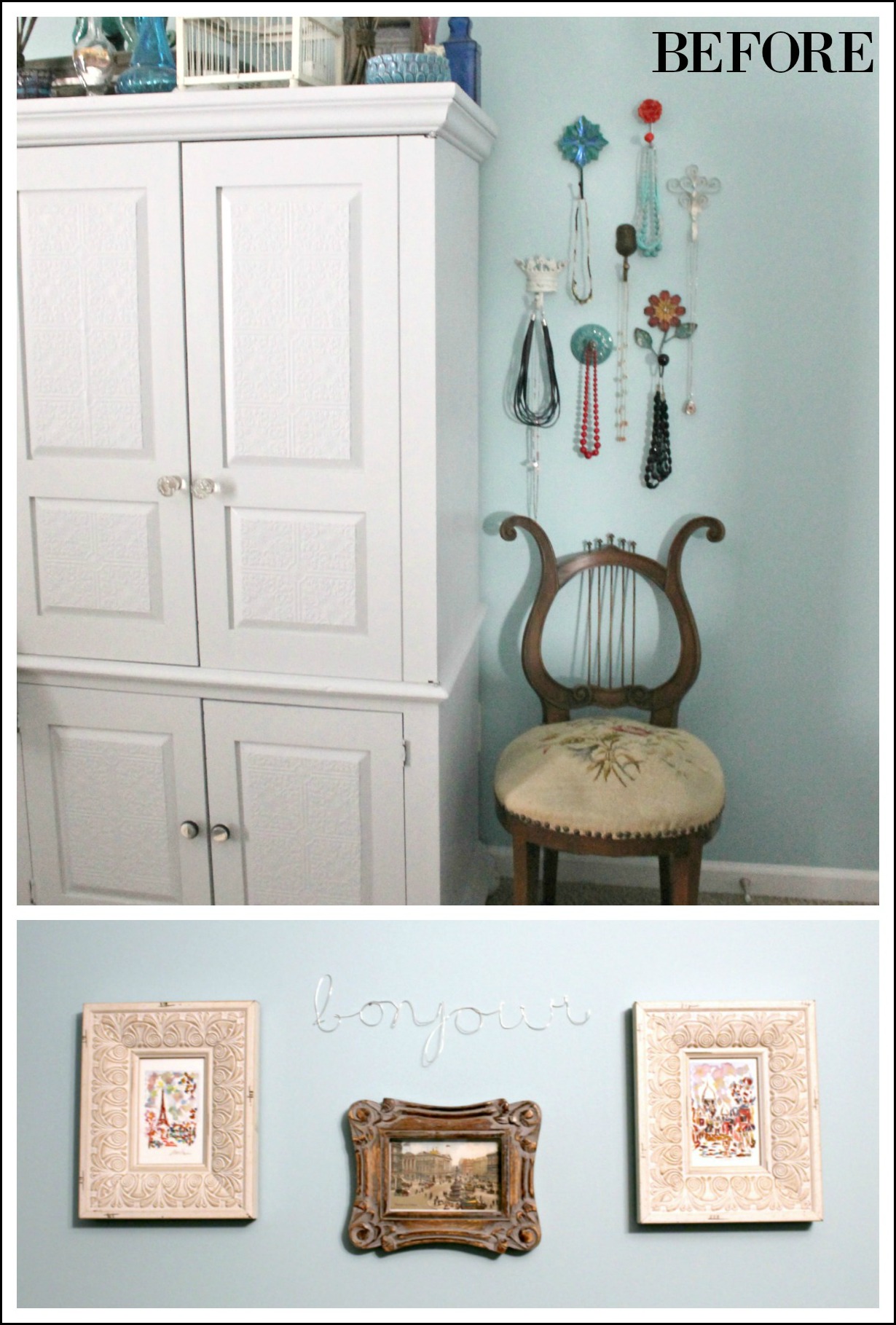 I moved everything to the wall where I had my Paris art and now here's what my new DIY jewelry wall display looks like: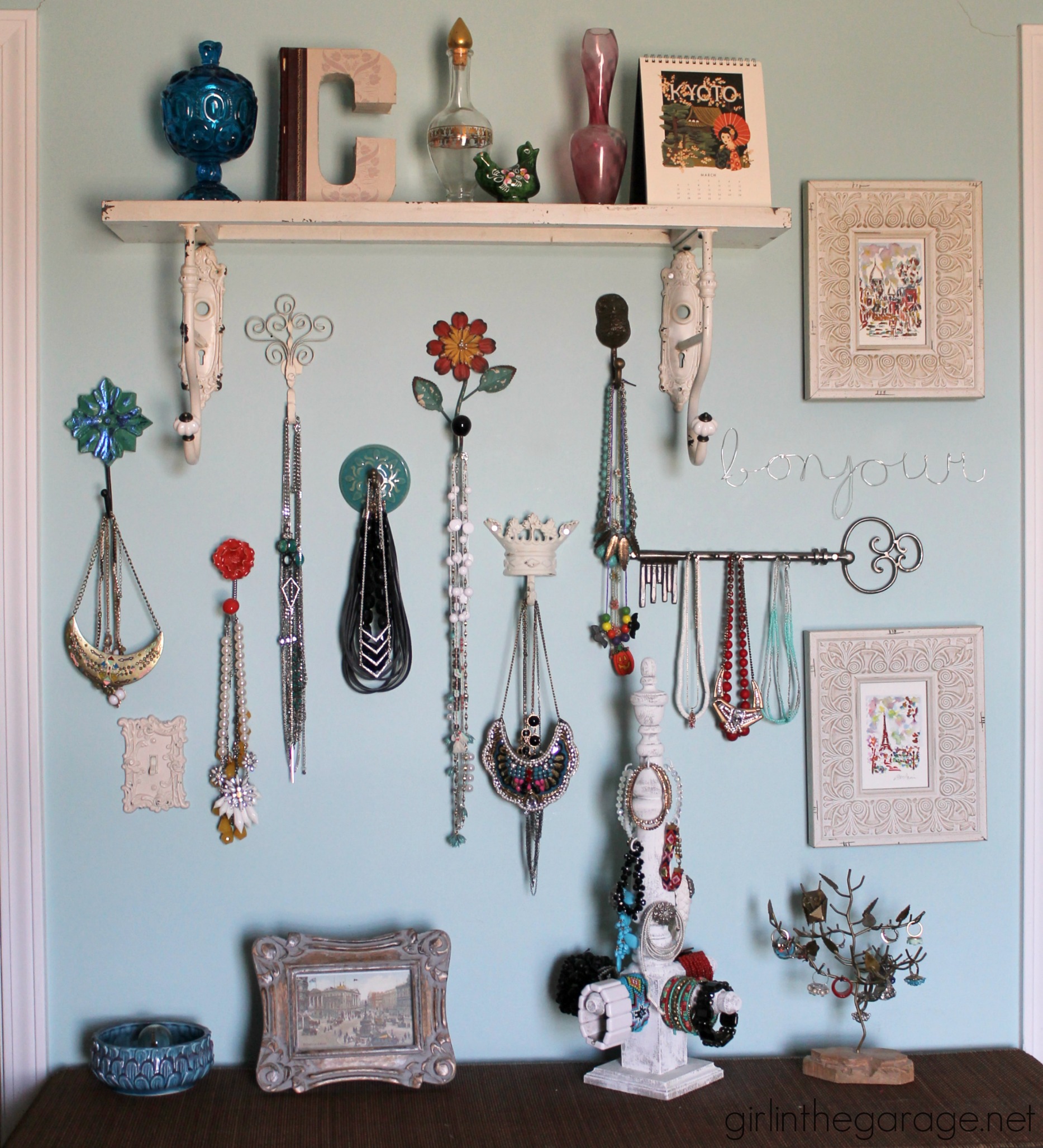 I love it!  I have so much more room now for all my pretties.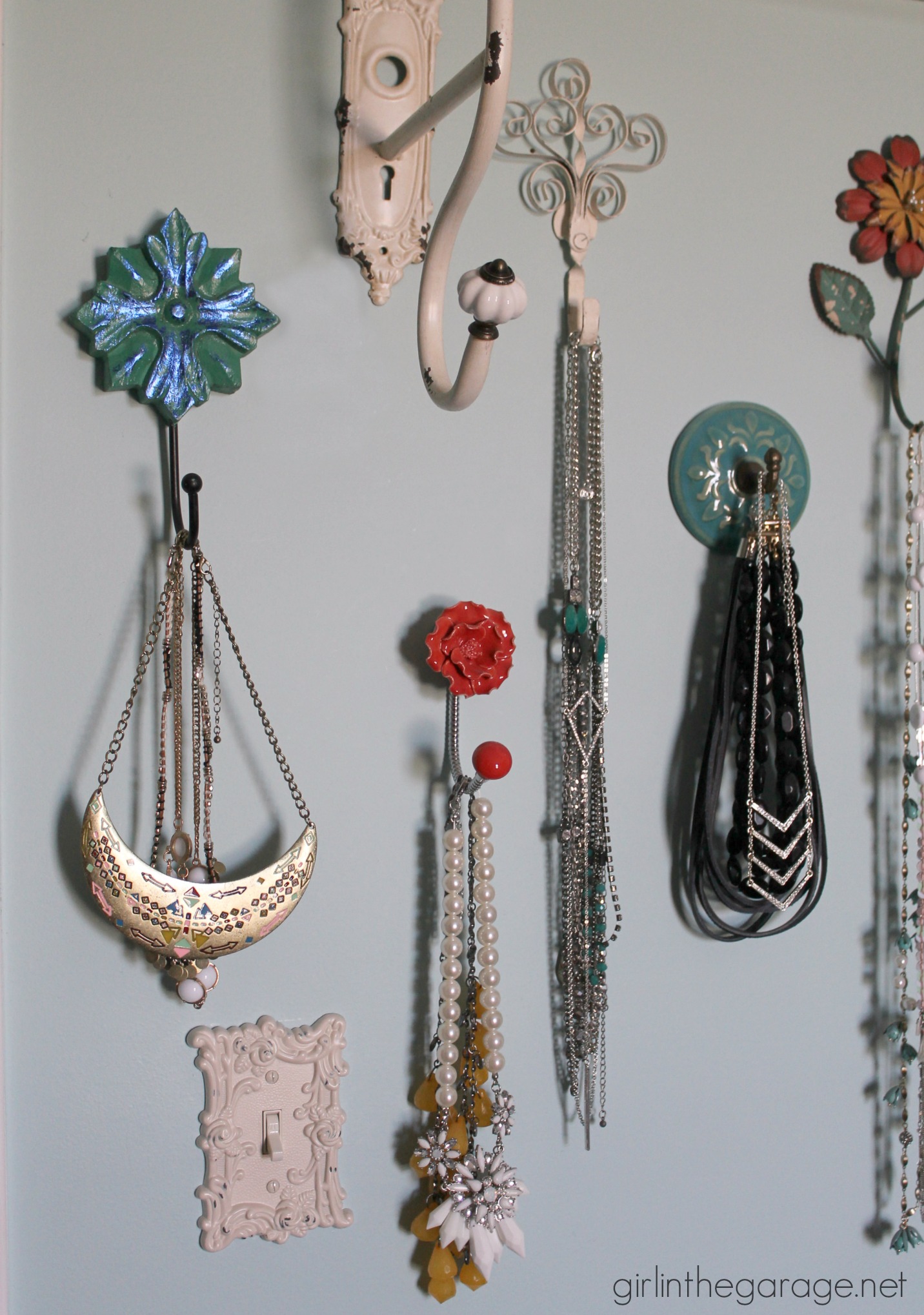 Even the shelf has hooks that I can use if needed.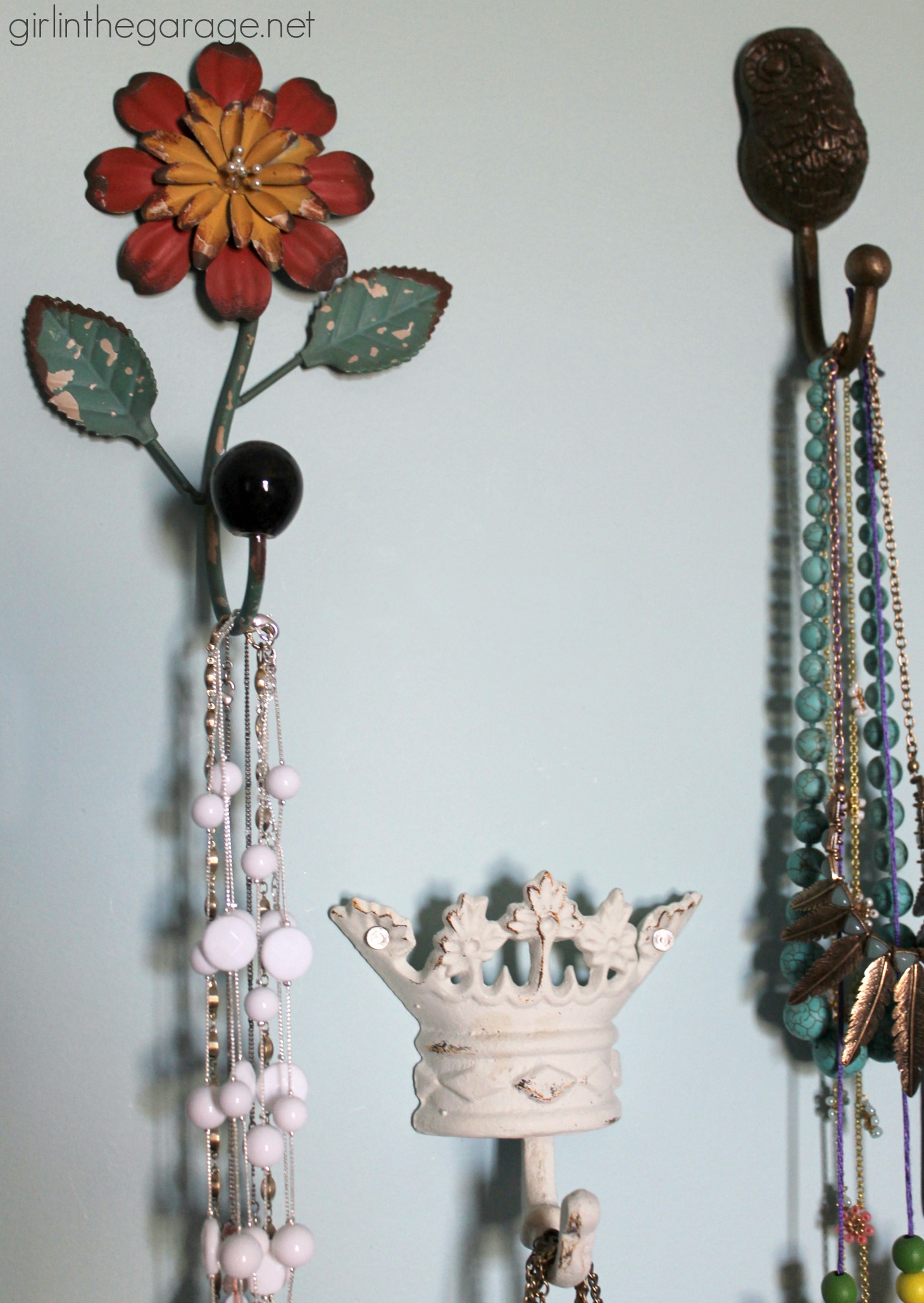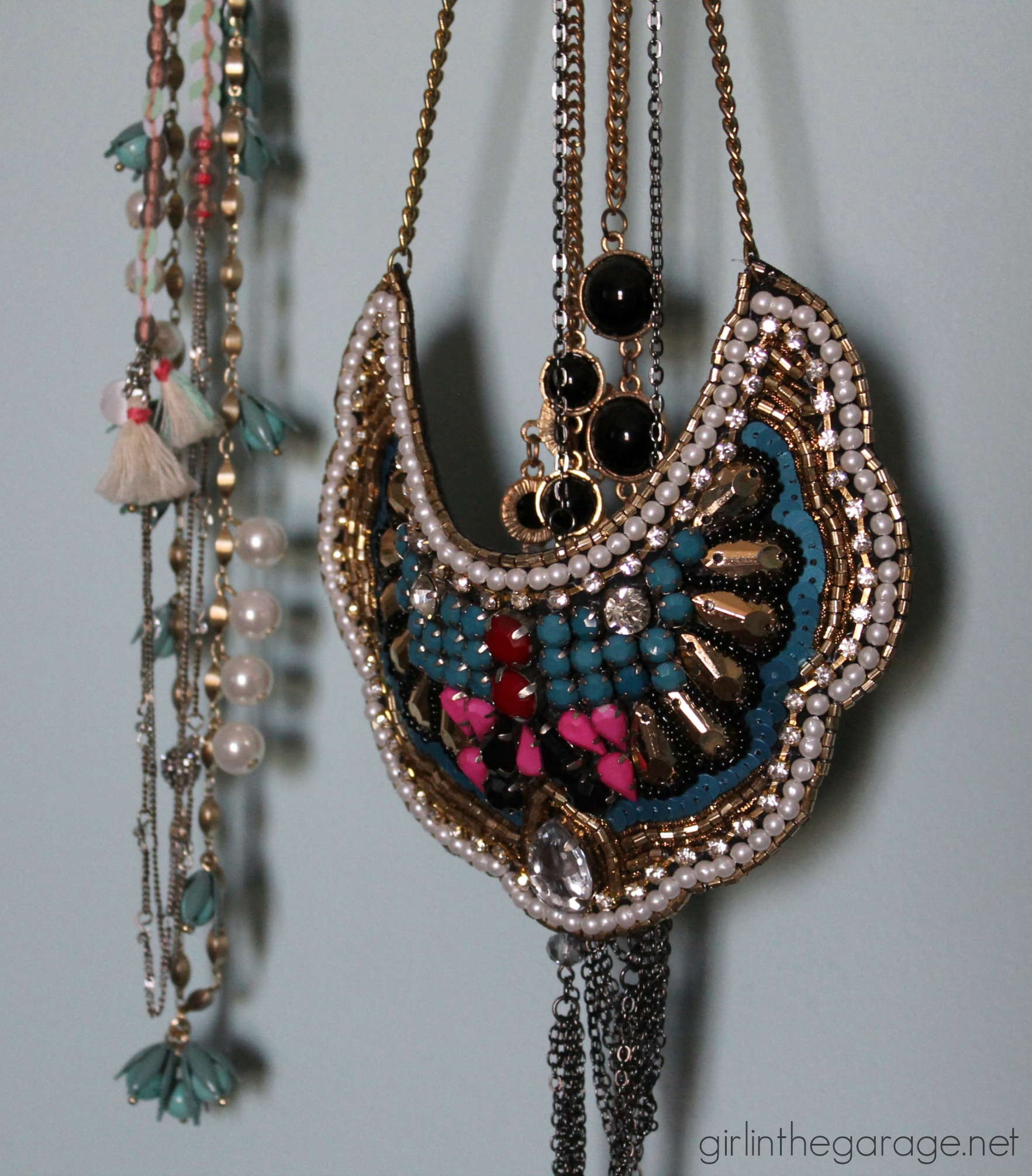 I made this wire bonjour a few years back (inspired by a costly Anthropologie version) – see the easy DIY HERE.  And the key below happens to be from Anthro (a gift).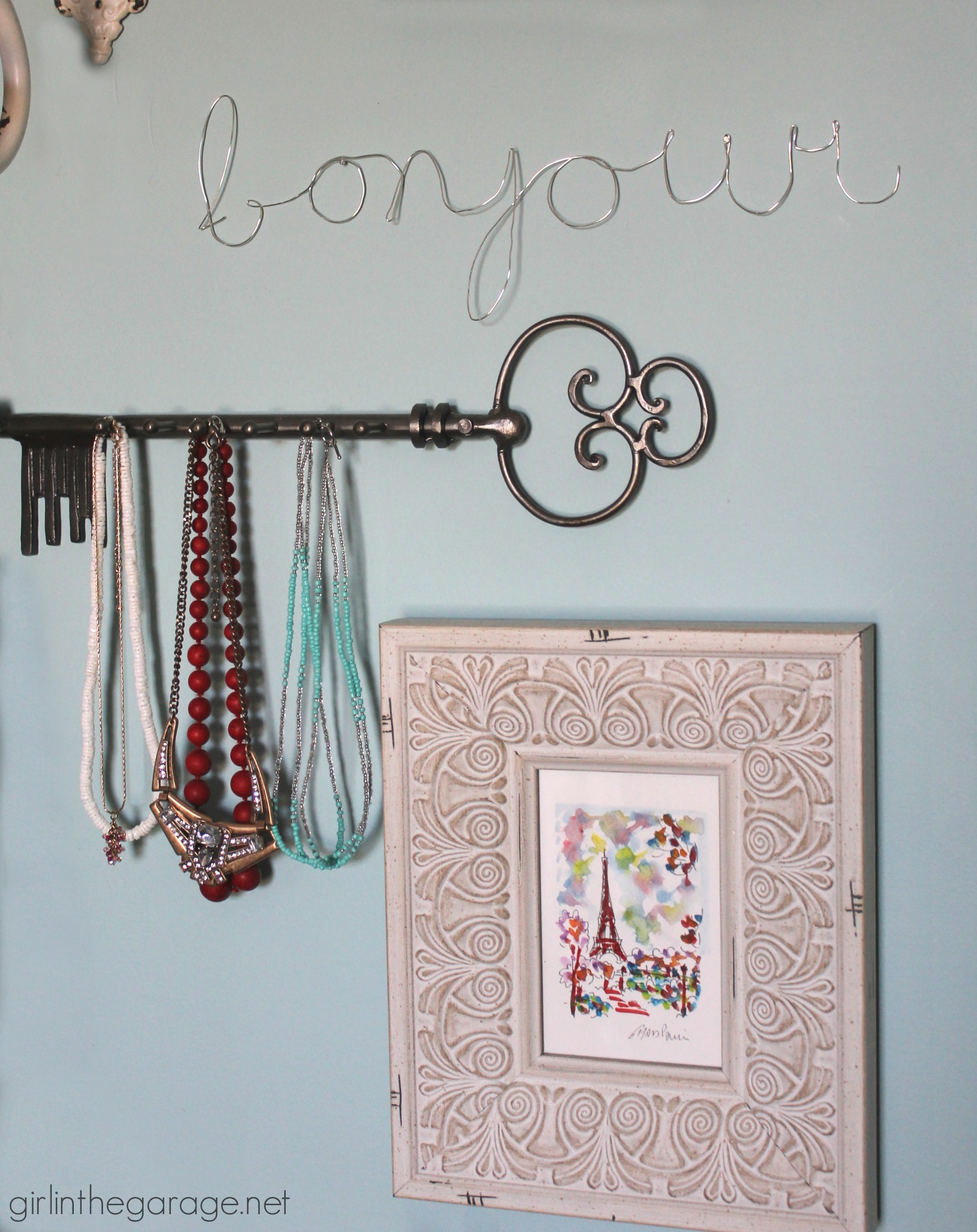 The bird is a whistle that a former co-worker brought back from a visit to his home country of Romania.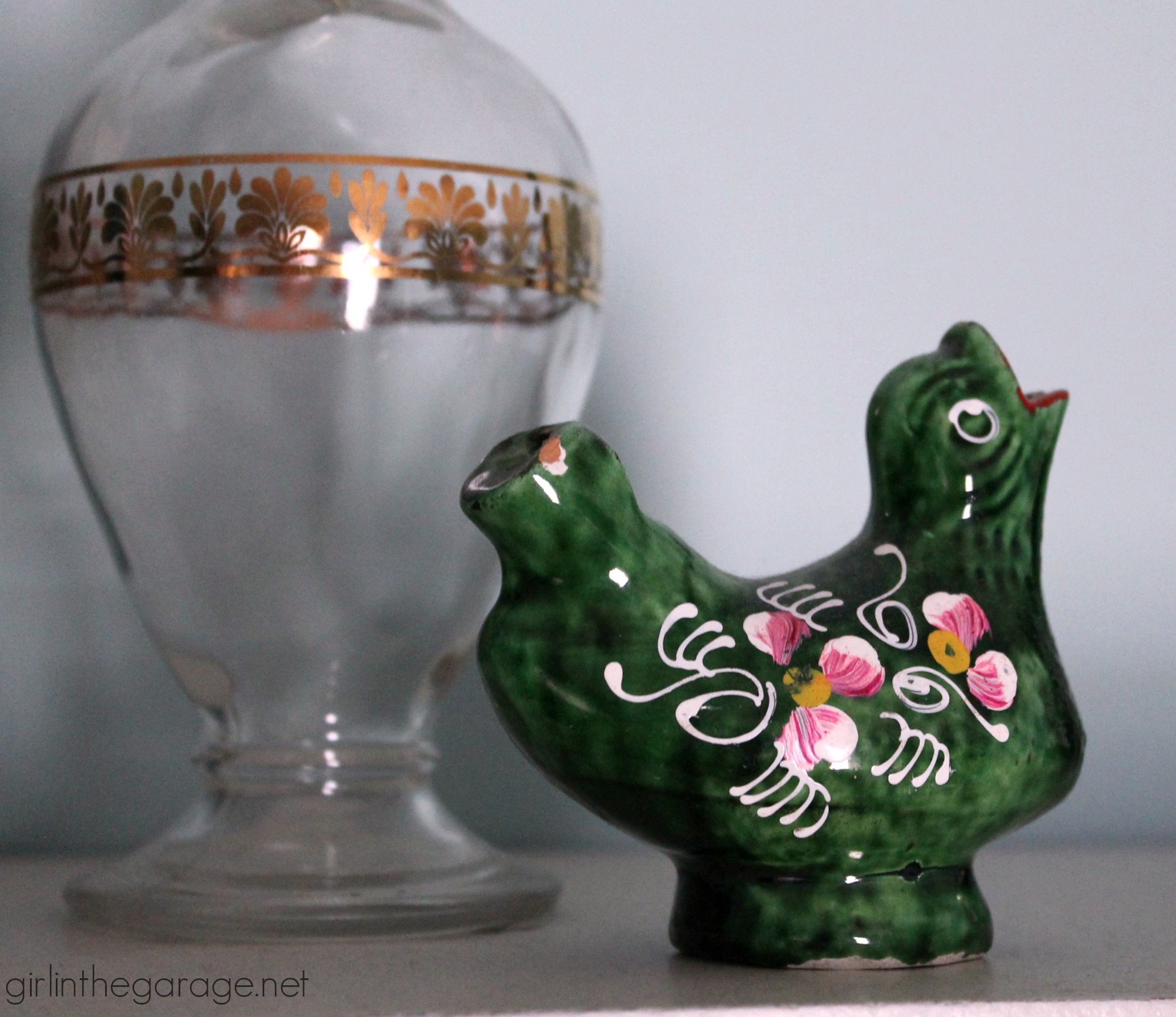 My calendar is from Rifle Paper Co. and the art is both whimsical and beautiful!  (Many of Rifle Paper Co.'s products are available HERE on Amazon – this is an affiliate link to easily help you find their amazing items.)
This wall is about color, beauty, and making me happy when I walk by.  <3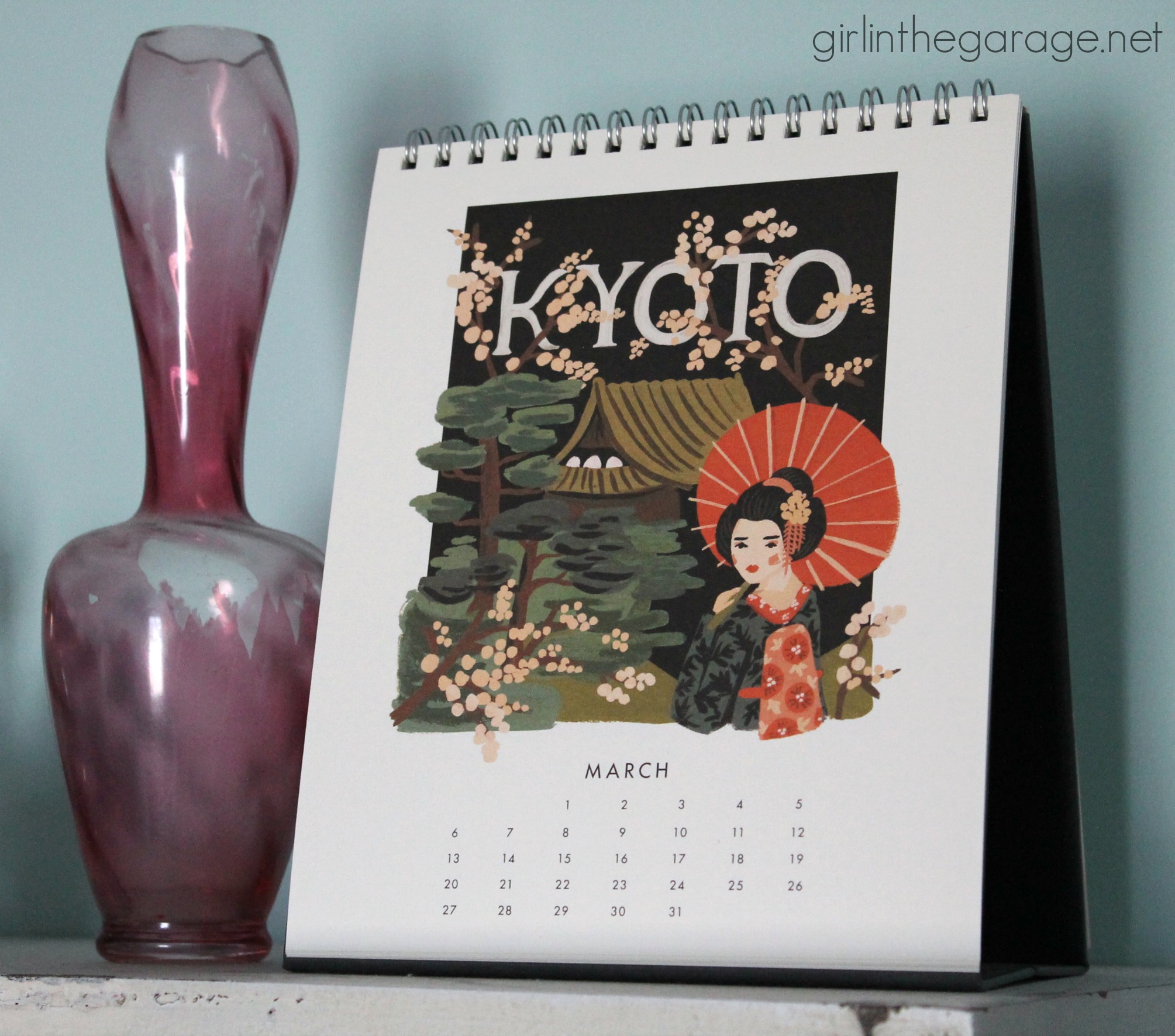 Below my jewelry wall is a vanity that used to be at my grandfather's house.  I've had it for several years and it definitely needs some work but I haven't decided exactly what I want to do to it yet.  I keep some of my bracelets there on the DIY bracelet stand I made last summer (tutorial HERE).  And next to that is my ring tree.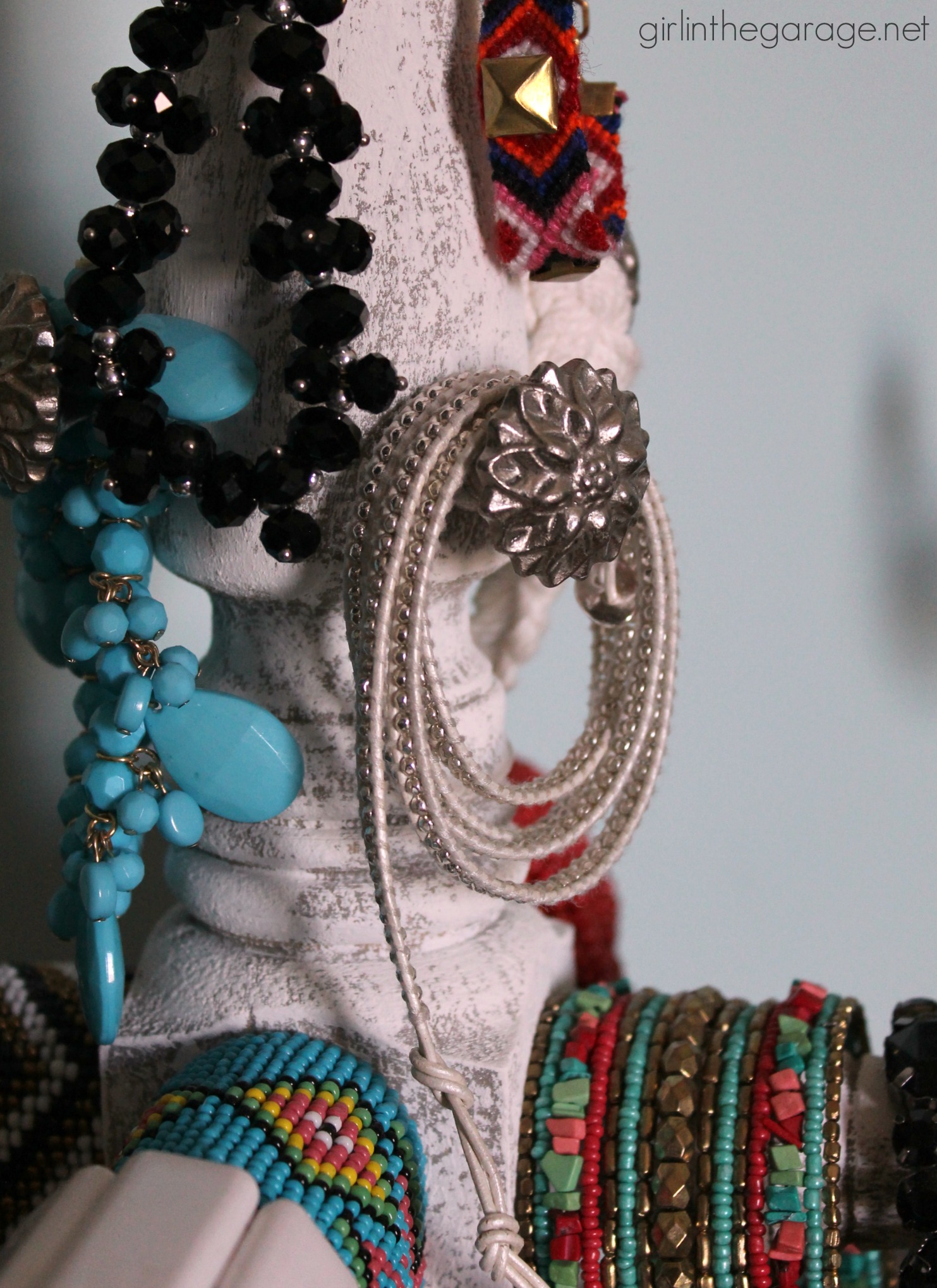 My two Paris paintings are souvenirs from our trip there a few years ago…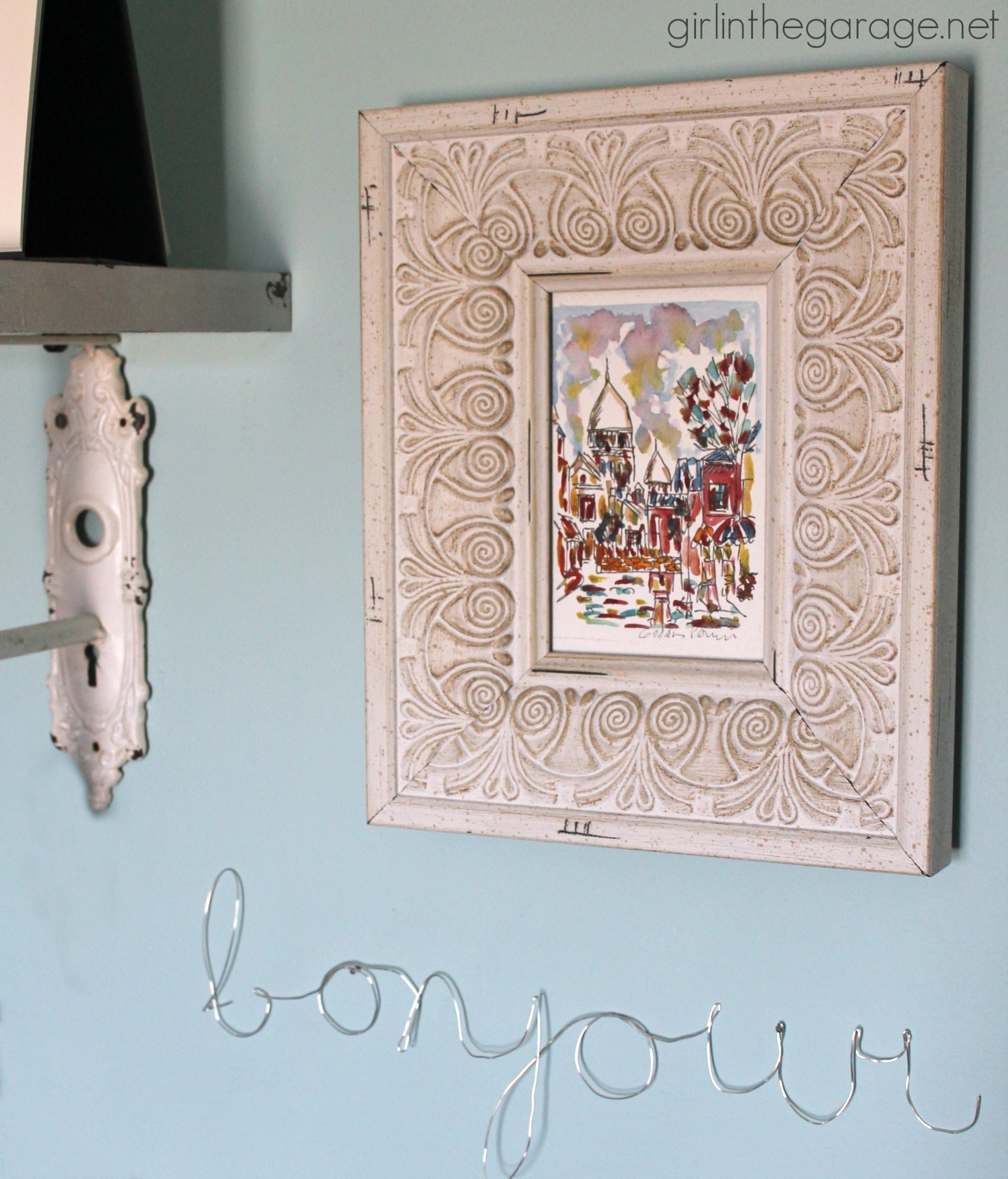 and the framed postcard of Piccadilly Circus is from the Portobello Road Market in Notting Hill.  (You must spend at least a half day there if you're ever in London – it's fantastic!)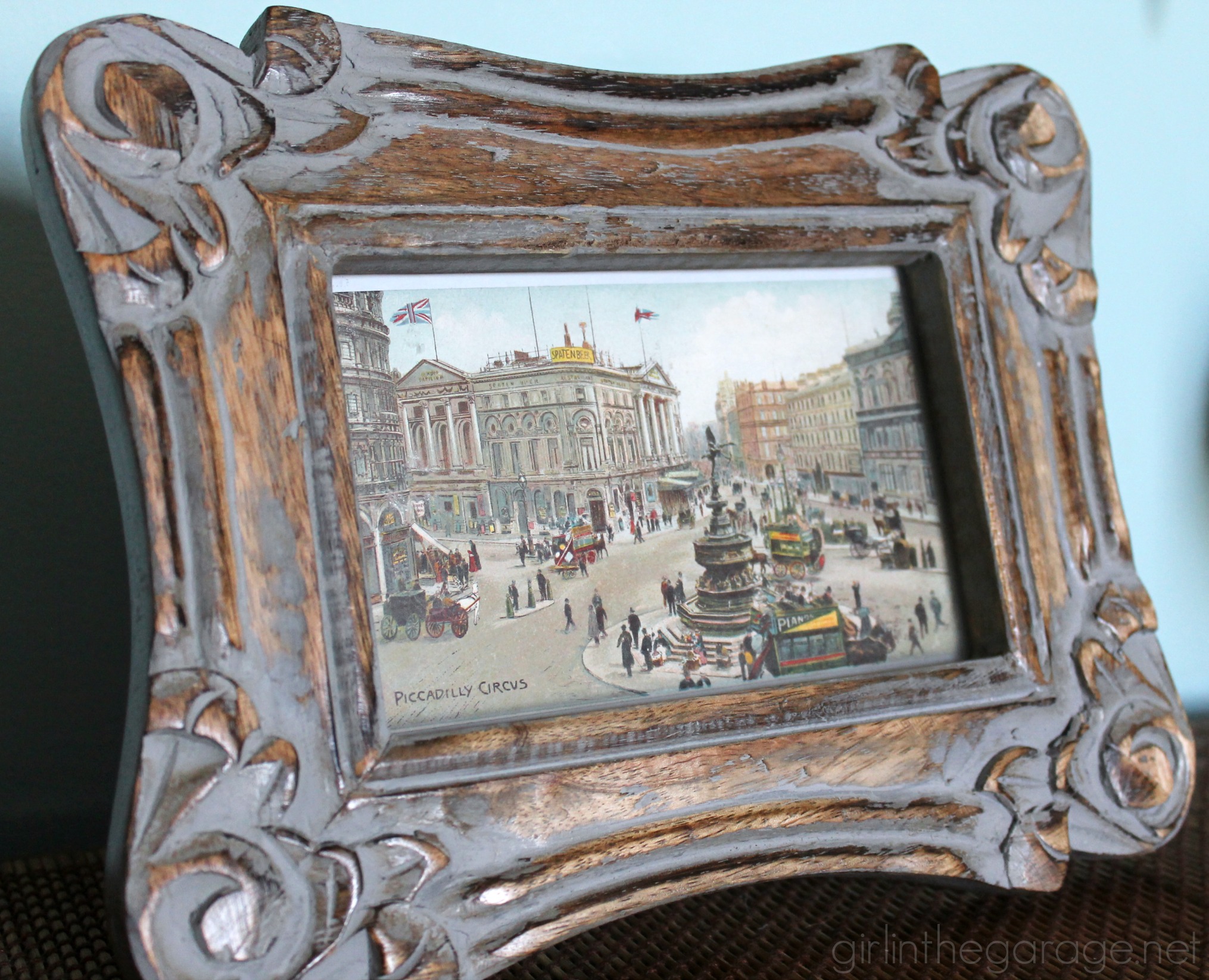 My new jewelry wall is much more functional (and prettier now) than the small space I used to use.  Do you have a designated place to display all your jewelry?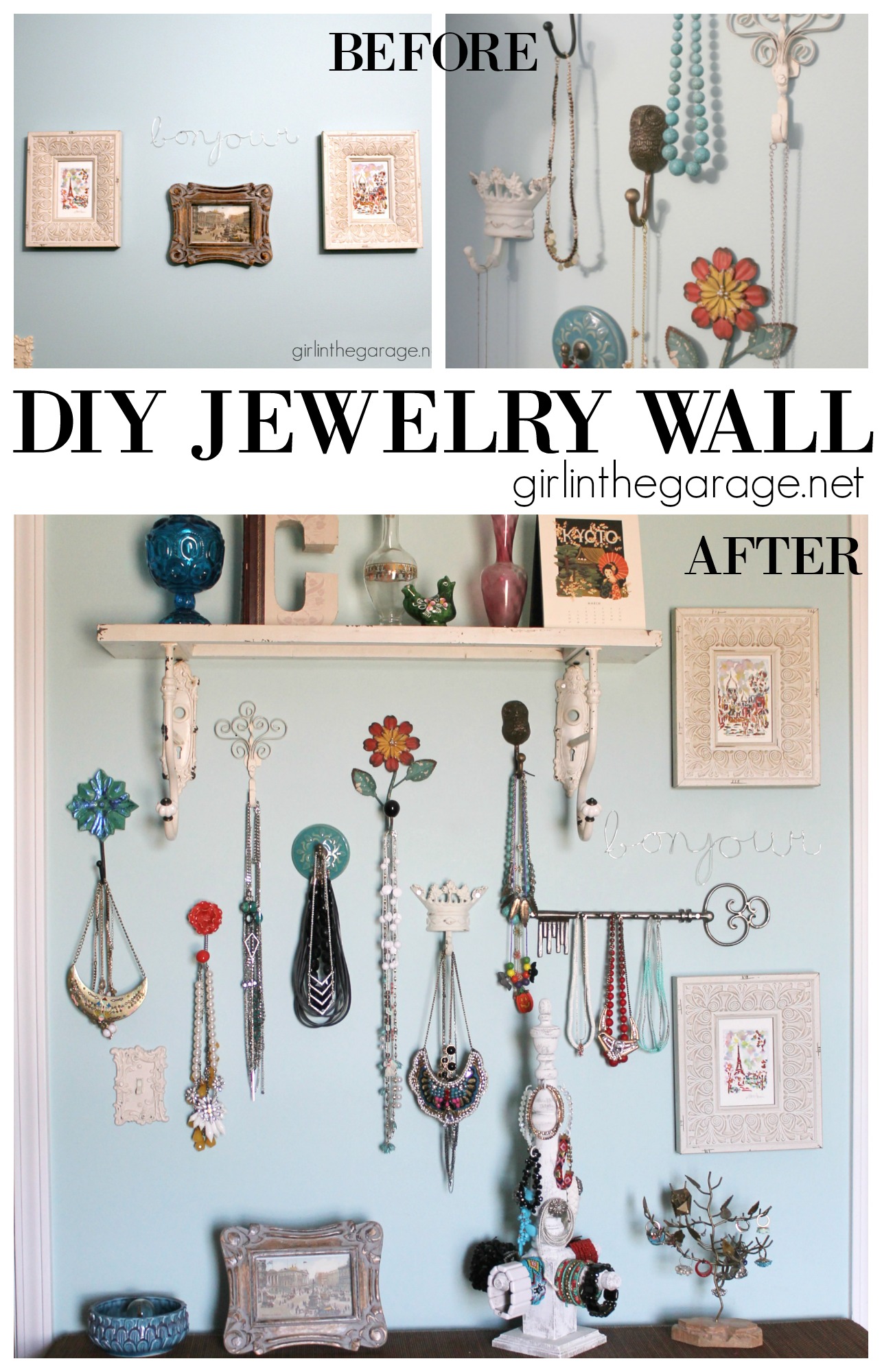 Jen