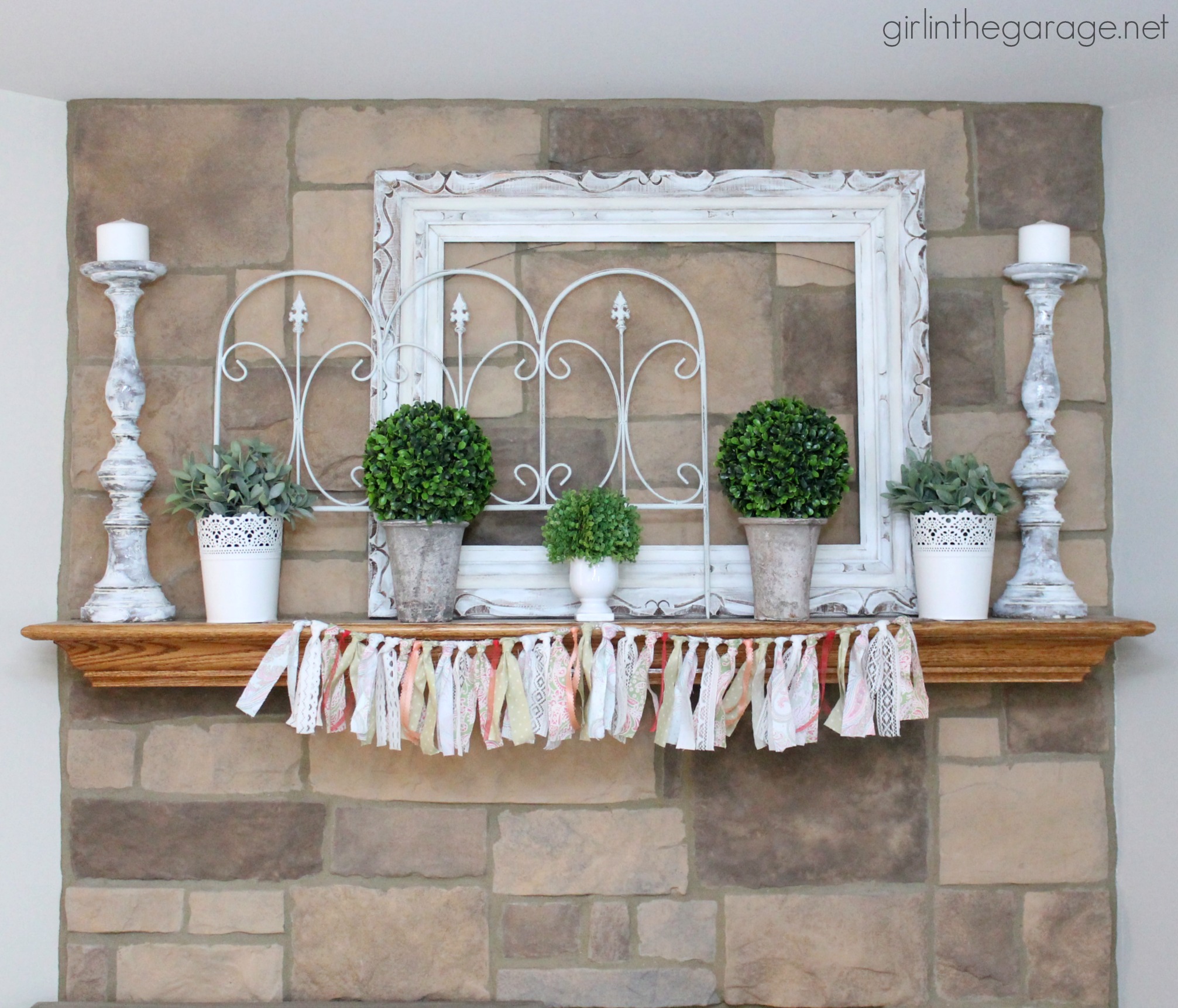 Happy first day of April!  I finally packed away my winter decor and brought out my spring pretties, so hopefully soon the weather will start to warm up here in Indiana.  If I decorate for spring inside then maybe that will help it feel more like spring outside, right?  😉
Today some of my friends and I are sharing lovely spring decorating ideas – be sure to visit their links at the end of this post when you're finished reading here.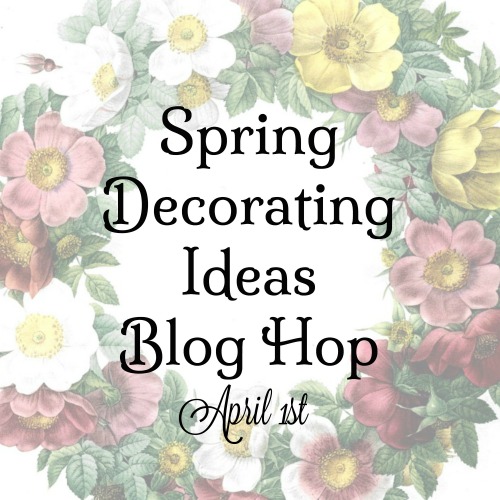 Where I live, flowers won't start blooming for at least a few more weeks, so I wanted to keep my mantel mostly white and green with just a hint of color.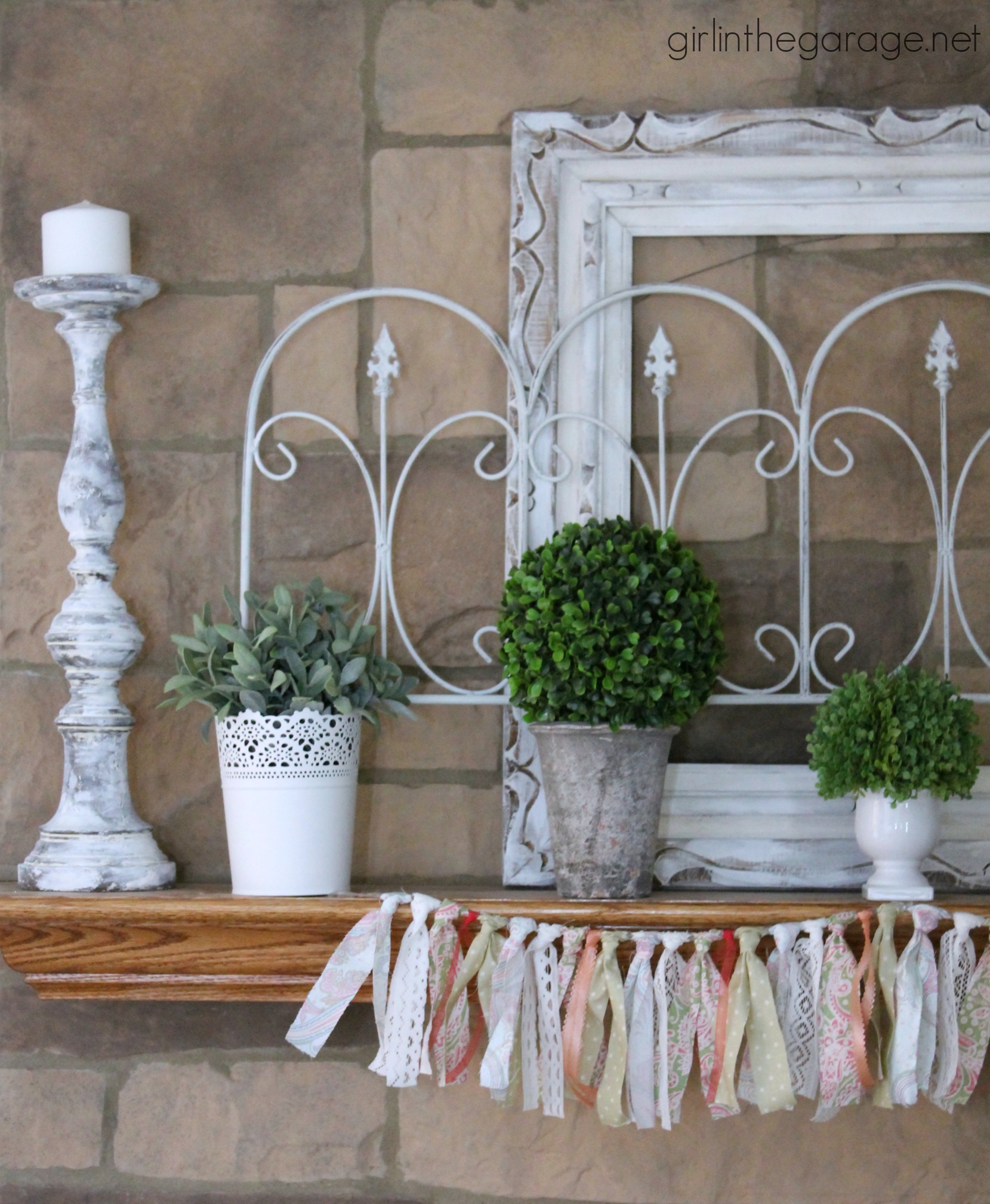 I left my painted vintage frame and candlesticks up from my winter decor (and they were also part of last summer's mantel) since they're versatile.  Hooray for keeping things simple!
I added a small decorative garden fence from Hobby Lobby this year.  (LOVE)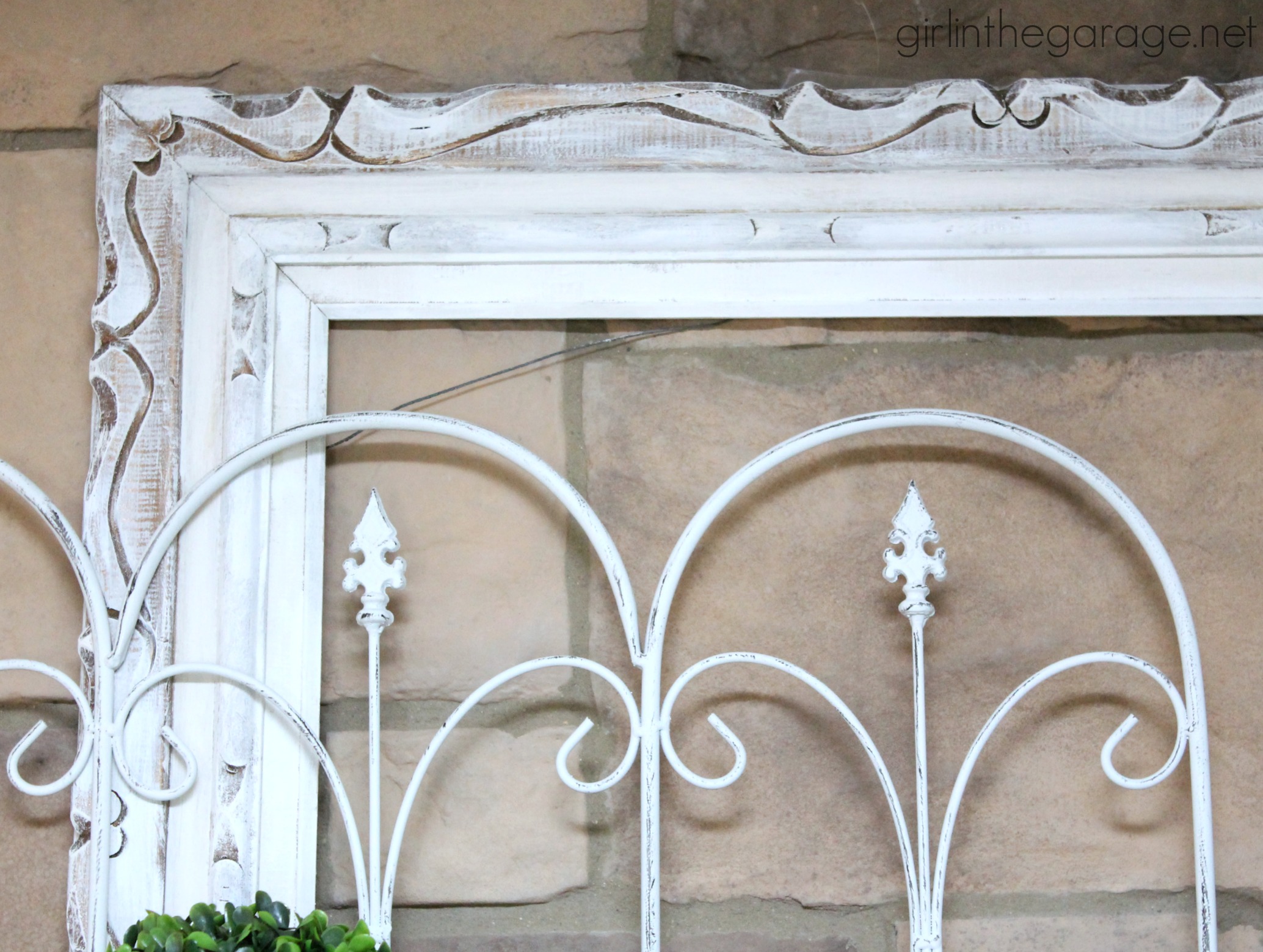 And I've been working on expanding my boxwood/greenery collection (IKEA, Hobby Lobby, Target).
I made and hung a fabric garland for a subtle hint of color with mostly white, pink, and green.  (Read the super easy DIY tutorial HERE.)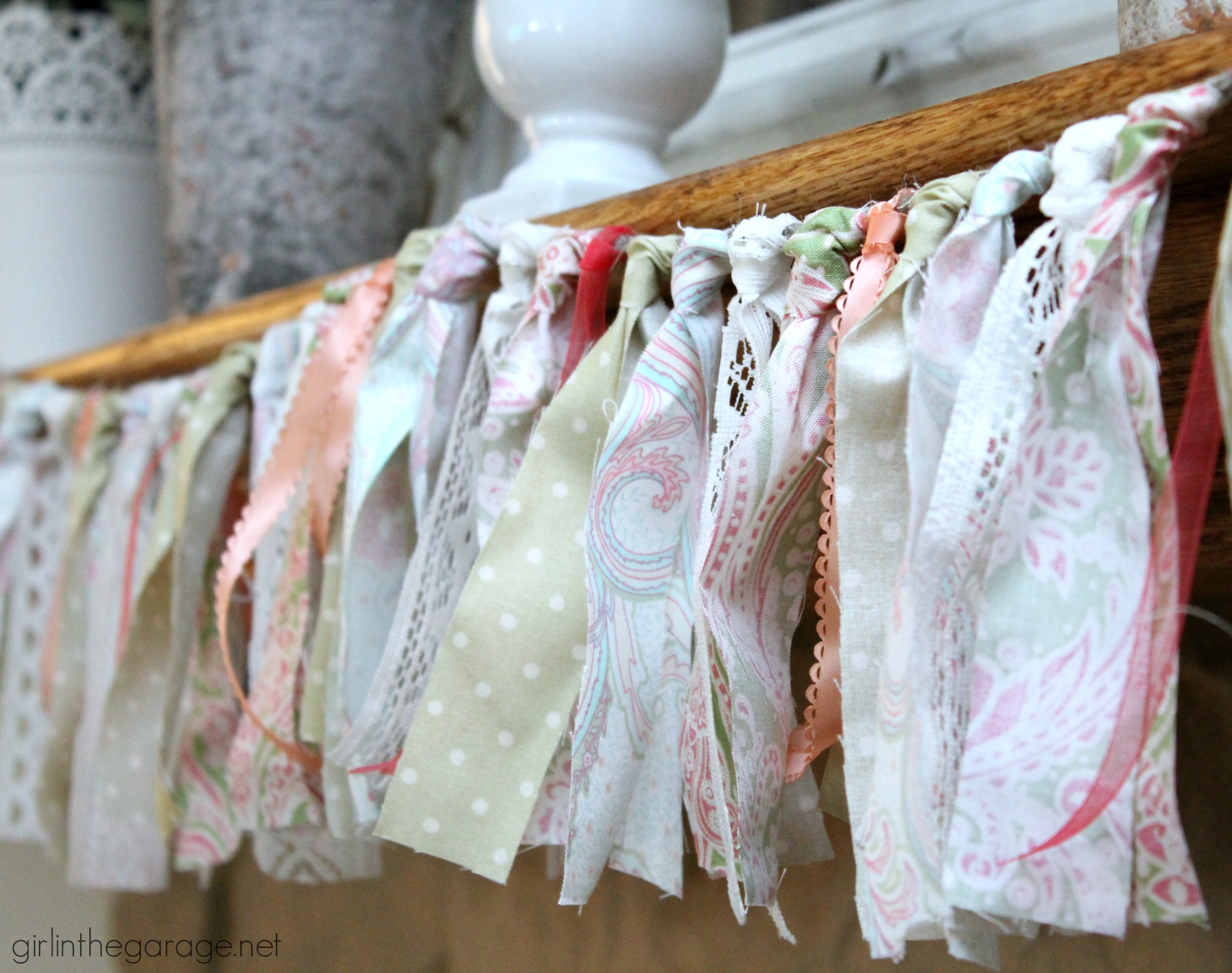 At first I thought my spring mantel was too simple, but I soon realized how much I love it!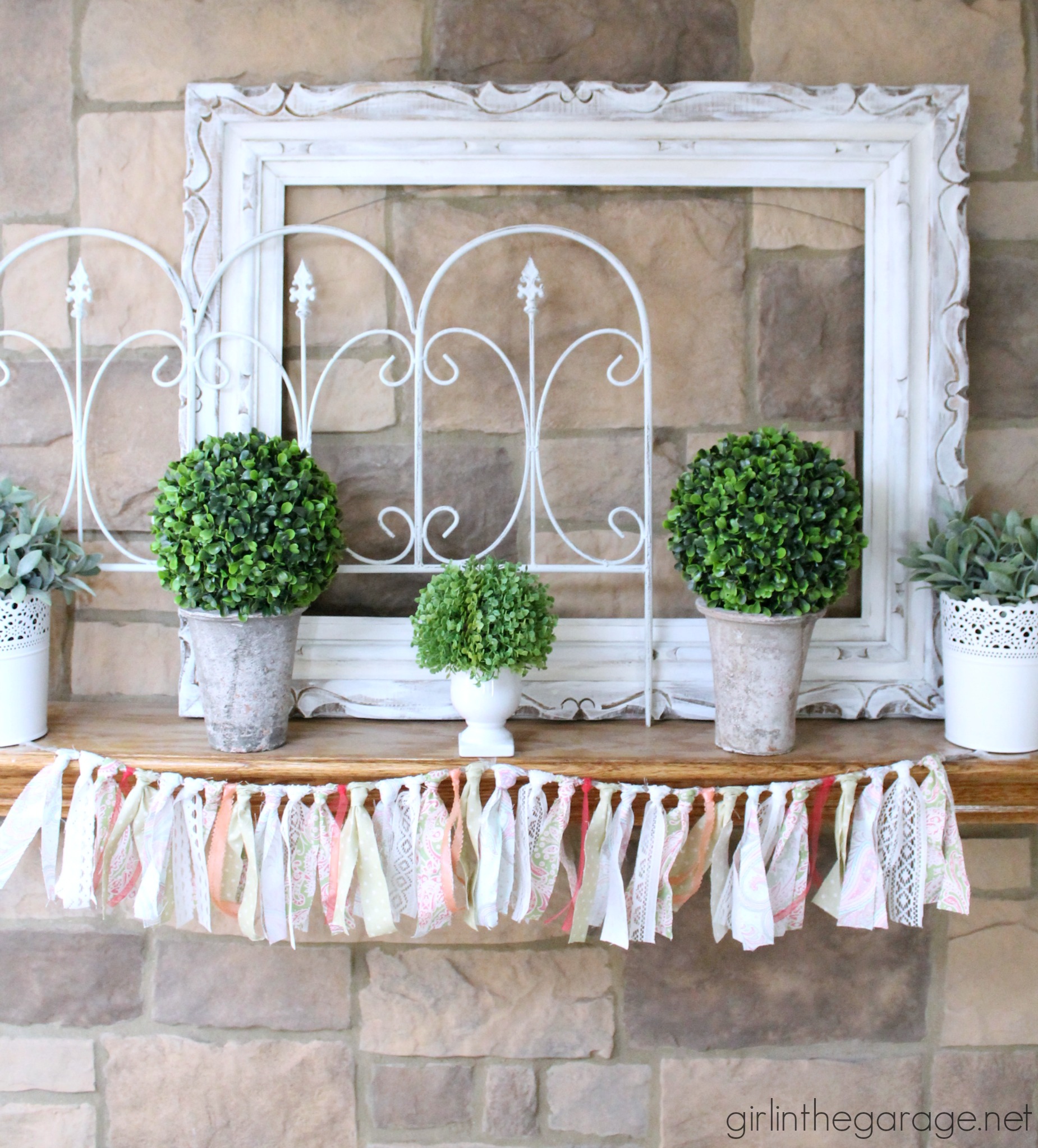 Have you started your spring decorating?  If you need more inspiration, visit my friends below.
Jen