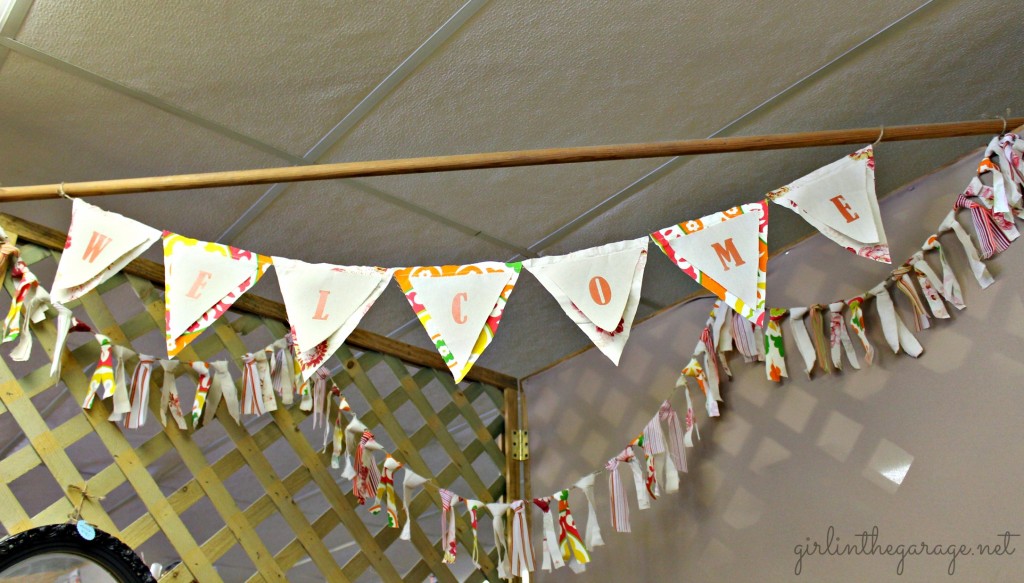 For my new booth space, I wanted to decorate it in a fun, colorful, DIY way.  Since I have two boys, I never get to make pretty girly crafts and this was my chance!
For the garland I followed a tutorial from Joy's Hope for no-sew fabric garland, with a few adjustments.  Instead of buying fabric for it, I used four different kinds that I already had a decent stash of at home: drop cloth, leftover floral from my winter owl art, leftover medallion from my armoire, and some bought for a potential future project (striped for closet curtains).  My strips were also 1.5 in. wide and about 14 in. long (I used scissors and cut it all by hand, no fancy cutting tools for me).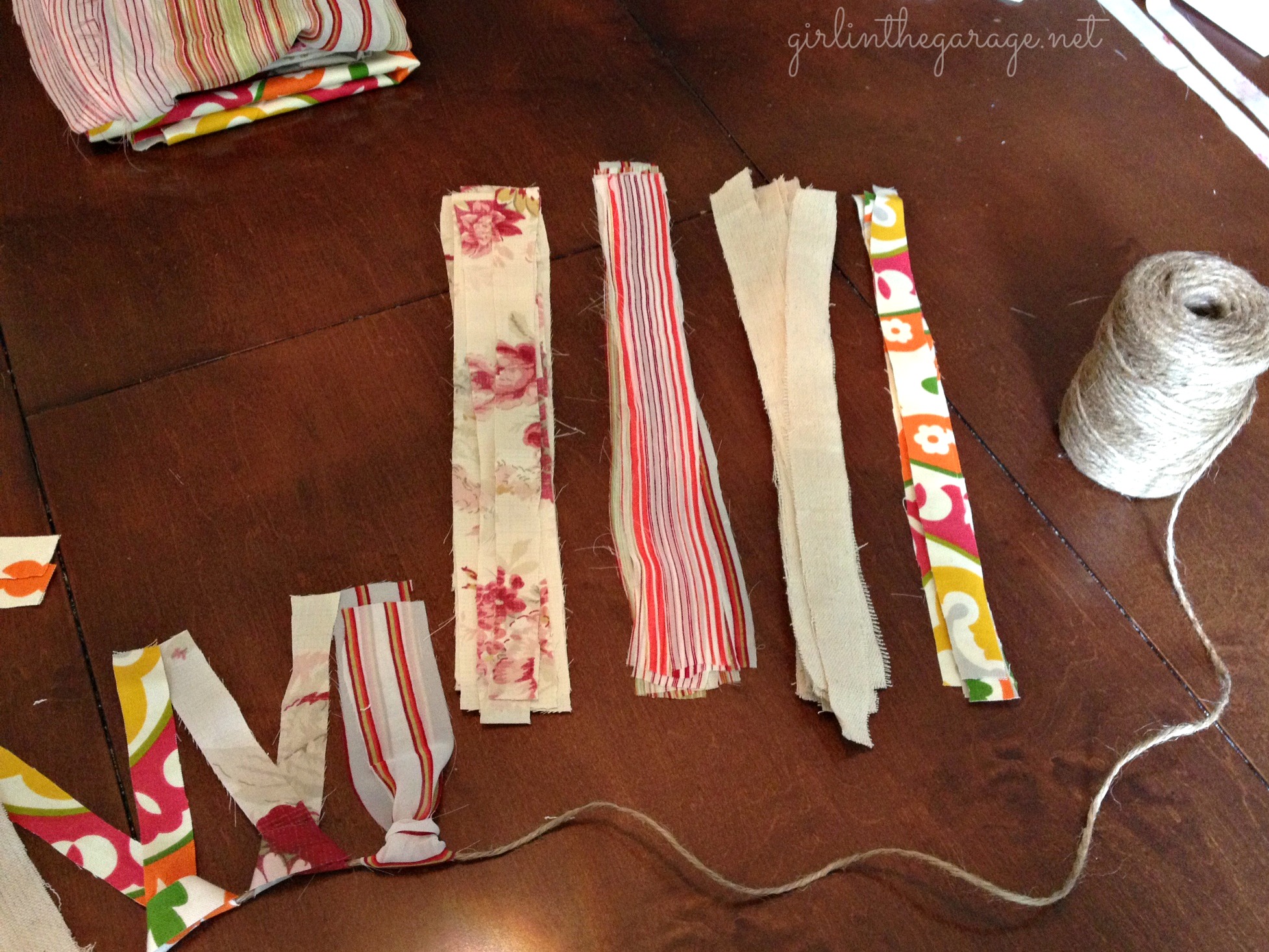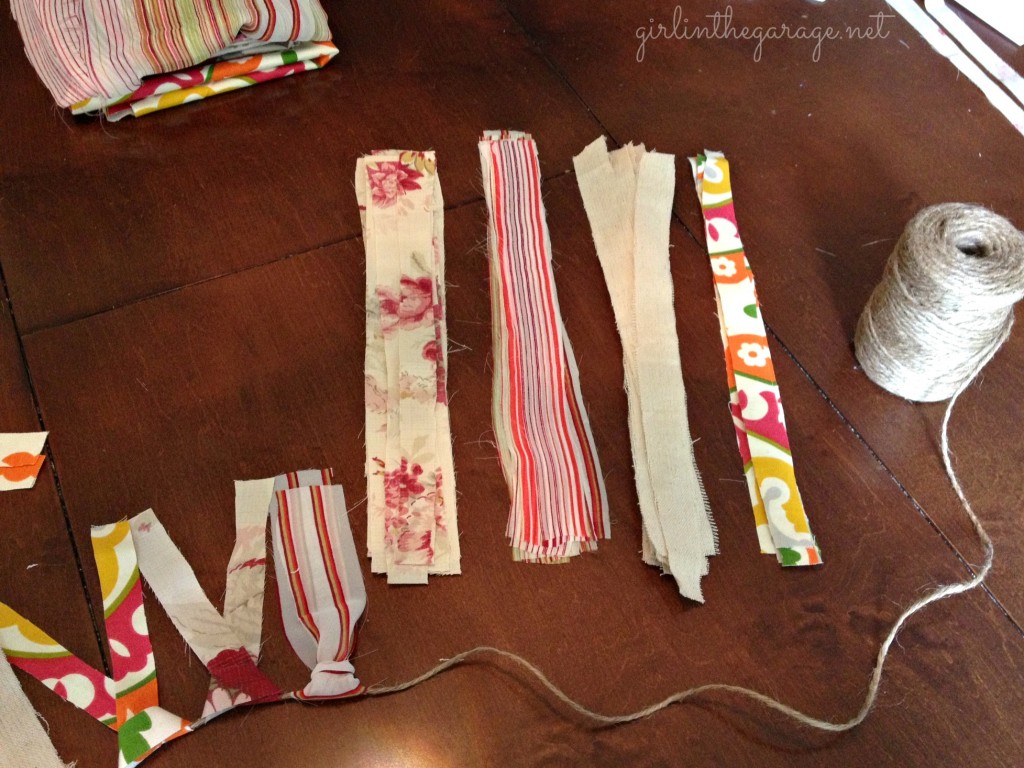 I tied the strips (just like Jules did in her post) to jute cord that I originally bought at Hobby Lobby, alternating as shown.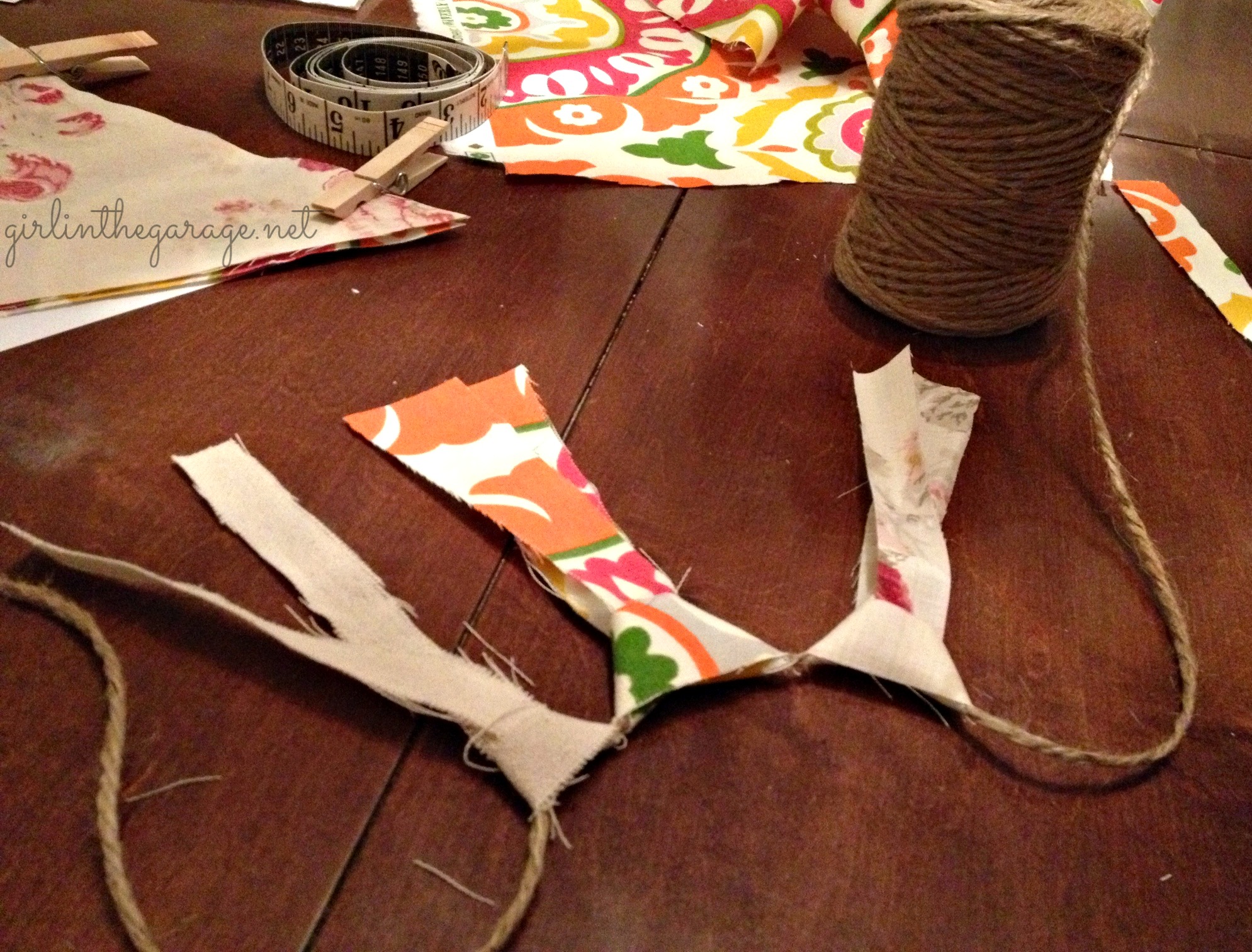 I didn't mind that they were fraying a little, I like the imperfect-ness of it.   😉  Two strips of each fabric (8 strips total) equals about one foot of garland.  I worked on it off and on all week, so it didn't seem as time consuming and monotonous as it could've been.  I didn't plan for it to reach a certain length, but I knew I wanted it long enough to decorate most of my booth so I just kept going… and going… until I was happy with it.  Total length: 22 feet!!!
For the bunting, I was inspired by a photo I saw on Pinterest and followed it over to this tutorial on The Painted Hive.  I used Kristine's example but modified it for my own design.  First I traced a triangle from my sons' birthday party banner onto drop cloth and then kept on cutting more triangles, using clothespins as holders.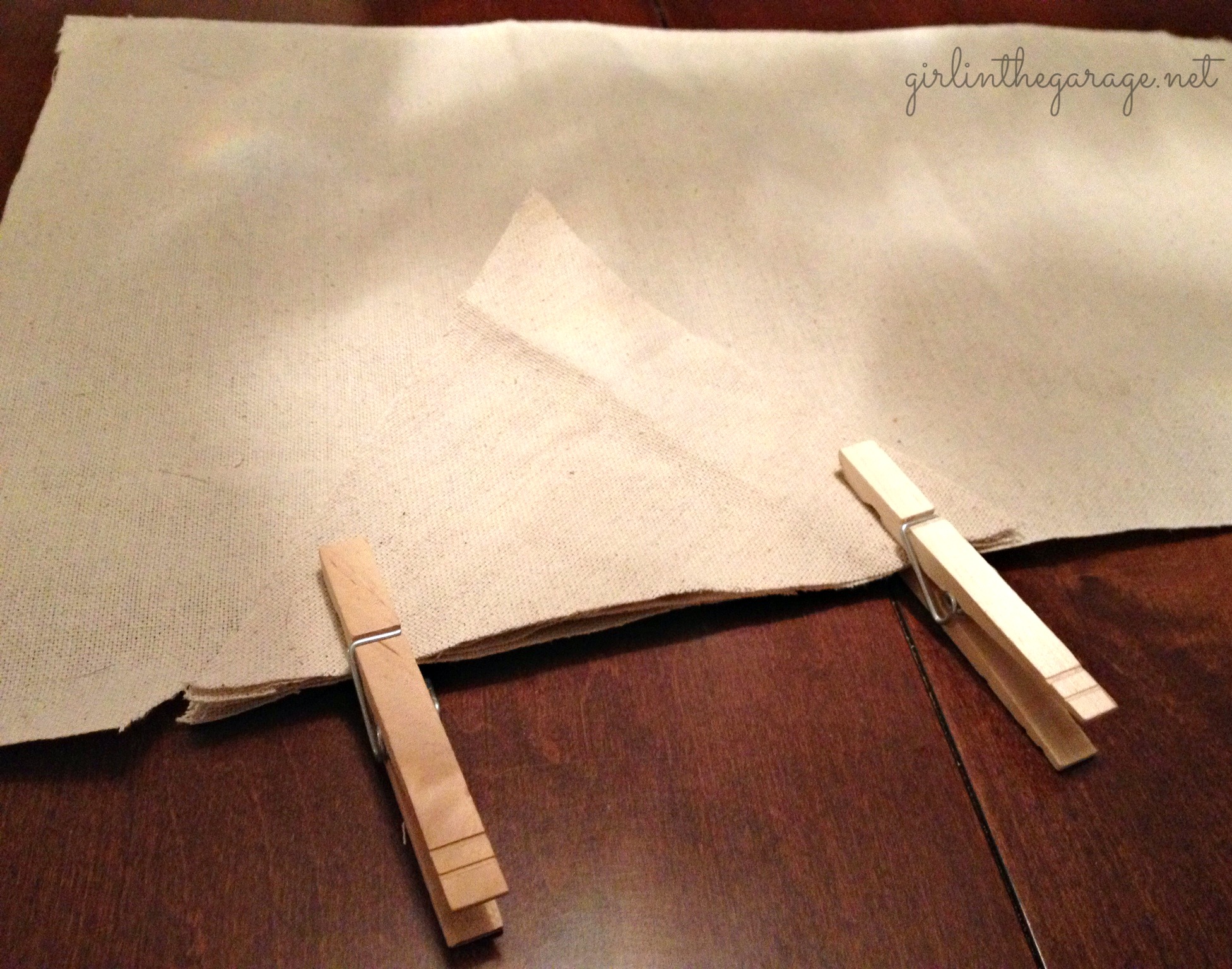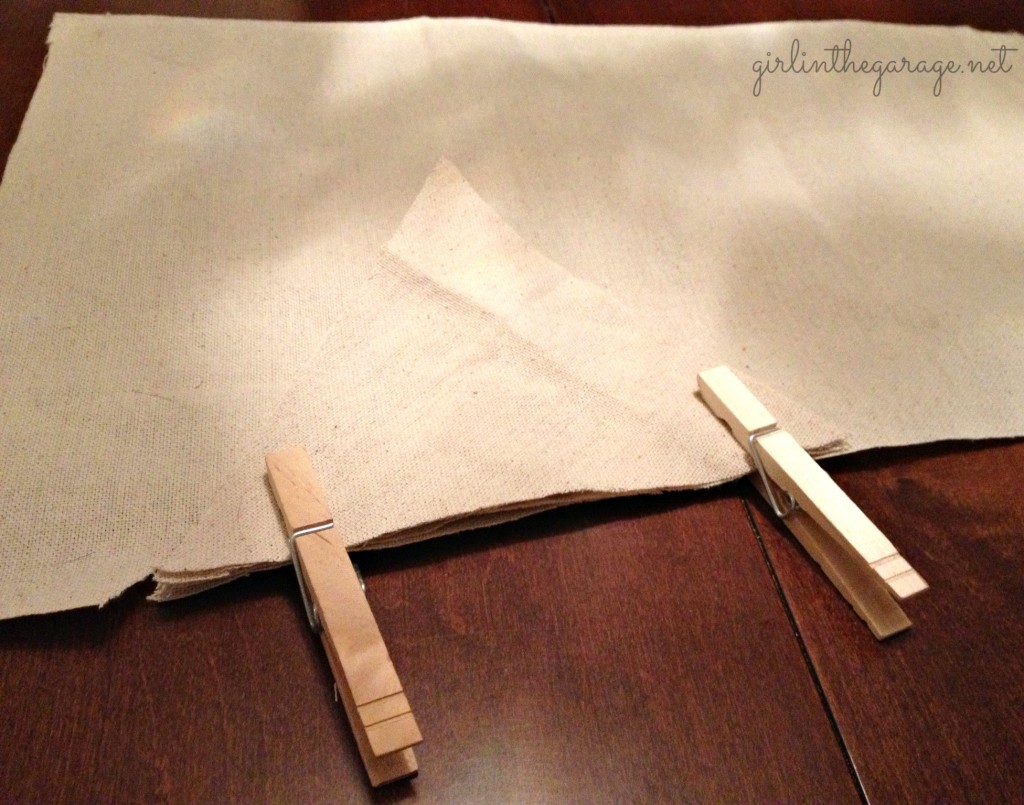 I used one of those triangles as a guide on the floral (background) fabric and cut about a half inch larger on each side than the smaller triangle.  I used the larger one as a guide to cut more.  In the end I had 7 drop cloth triangles, 4 floral, and 3 medallion.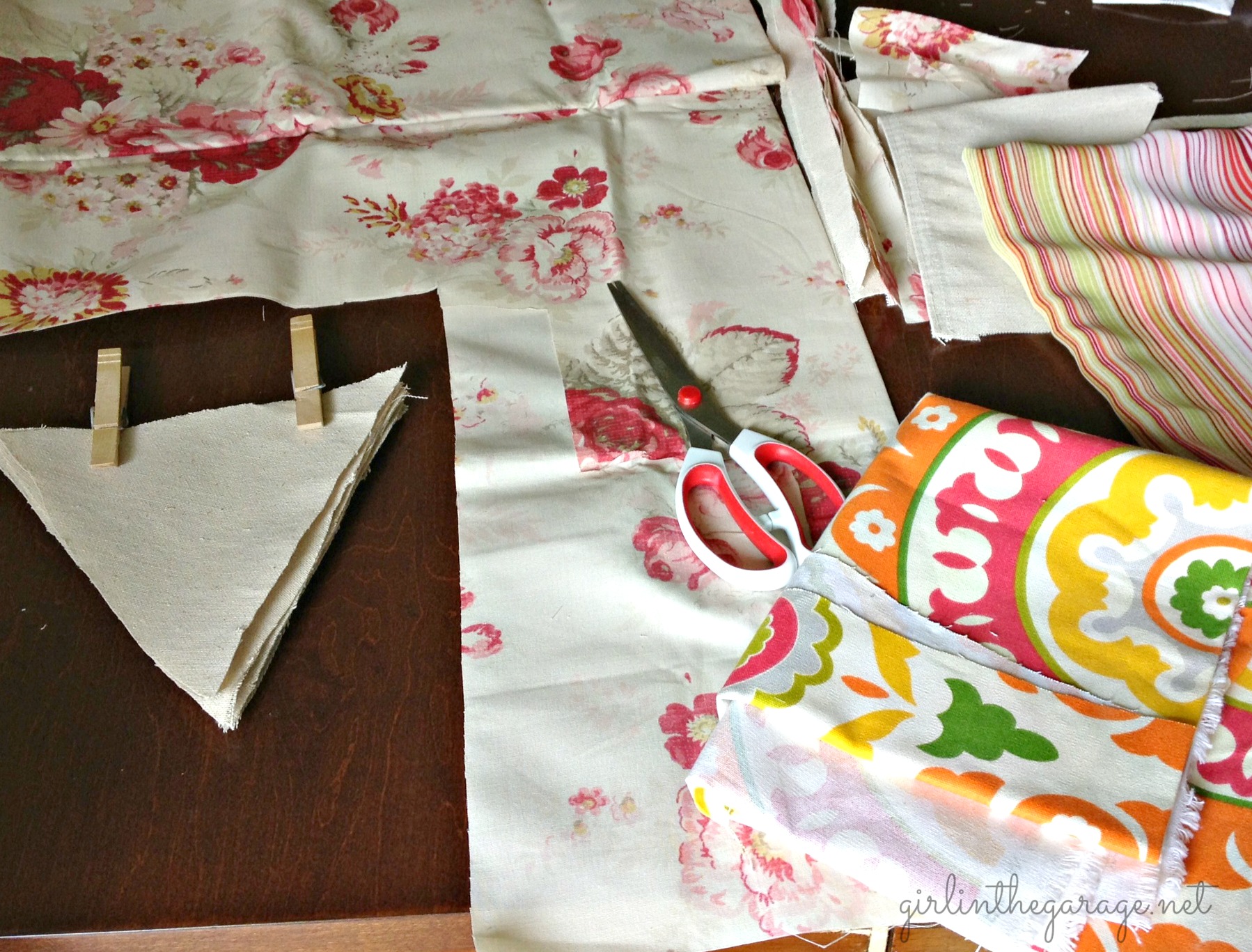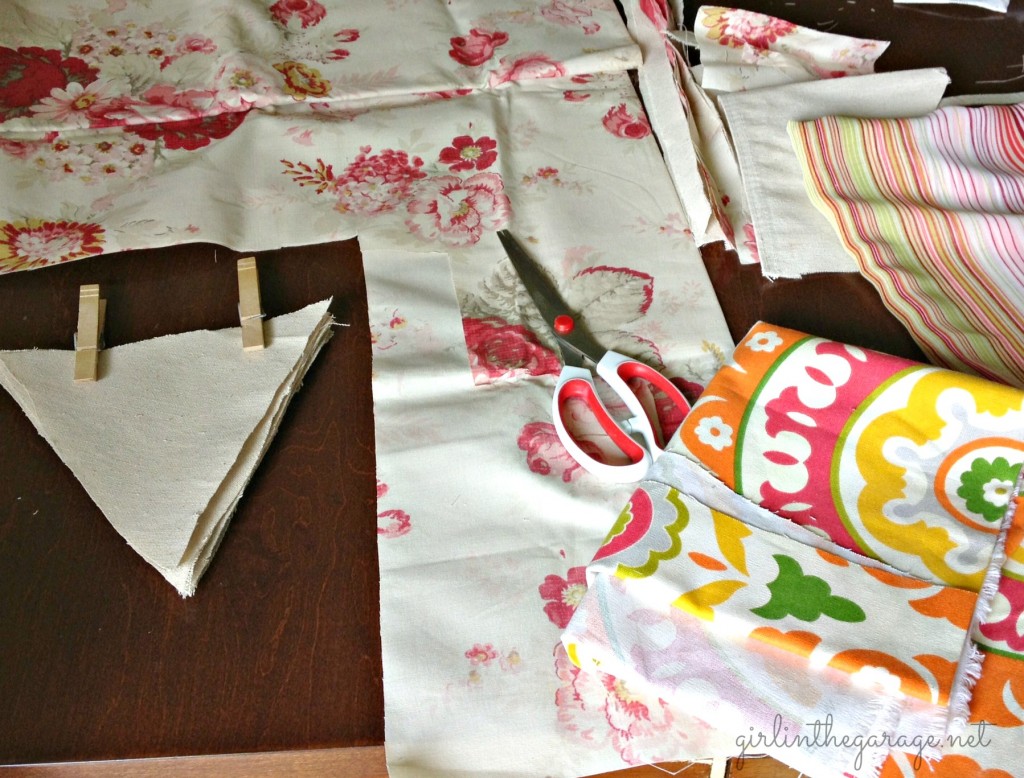 Then I typed out WELCOME in Microsoft Word and chose a color to match the two types of background fabric I was going to use.  I played with the font until I found one I liked and printed a test sheet so I could tell if the size was right.  Then I printed it onto transfer paper as a mirror image and cut out the letters.  I ironed one letter onto the center of each of the drop cloth triangles, and after they cooled off I removed the paper backing.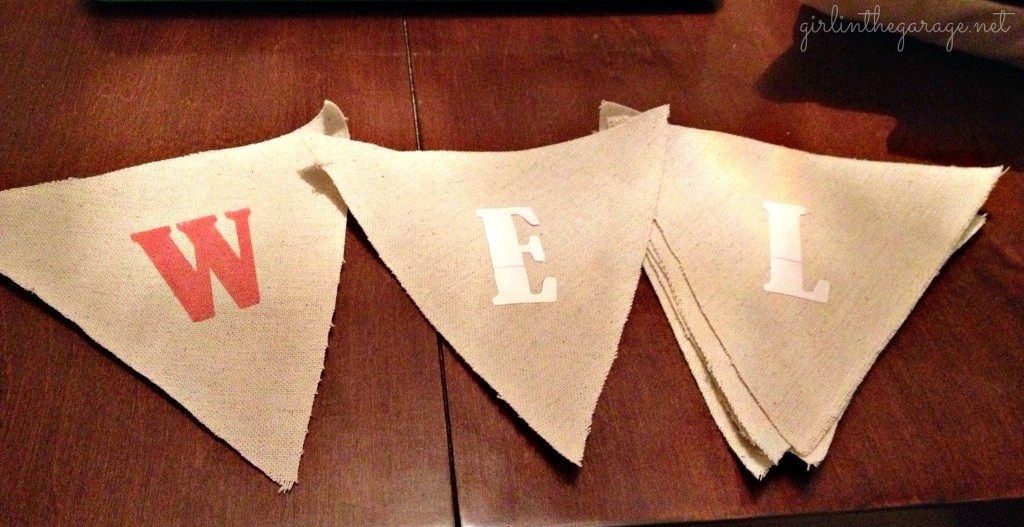 Then I centered each of them on top of a larger colored triangle (alternating) and sewed across the top only.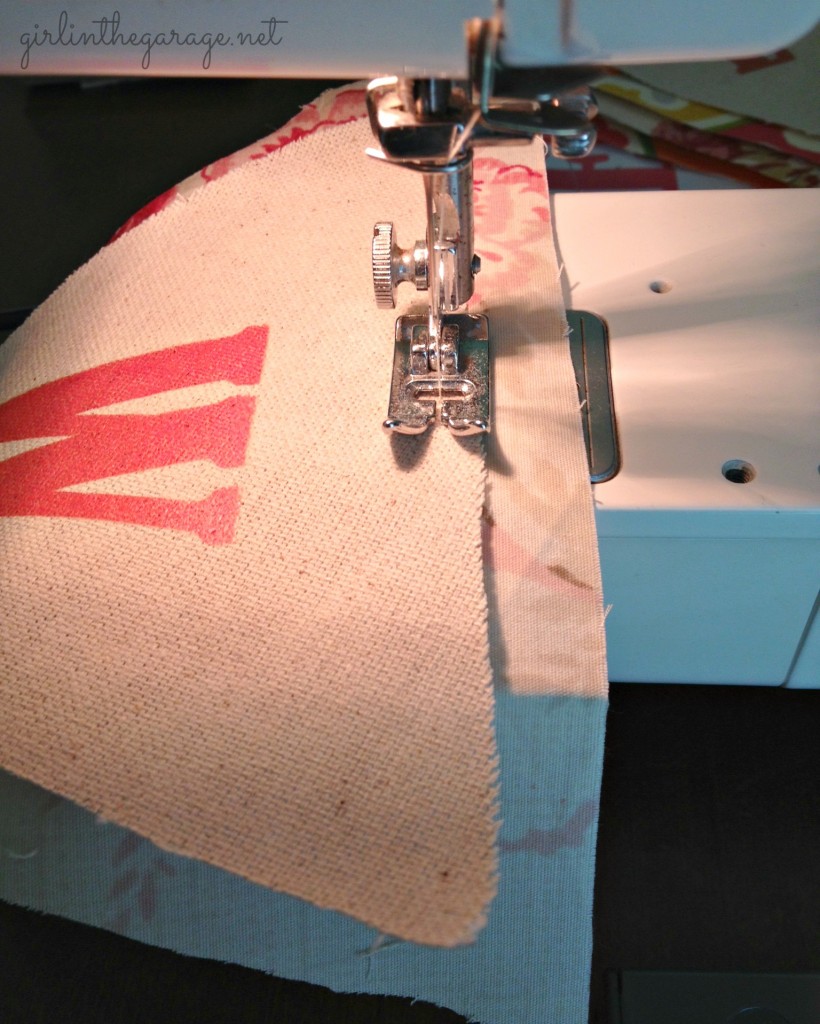 Lastly, I sewed the jute cord directly onto the back of the triangles to create the bunting.  Total length: about 5 feet.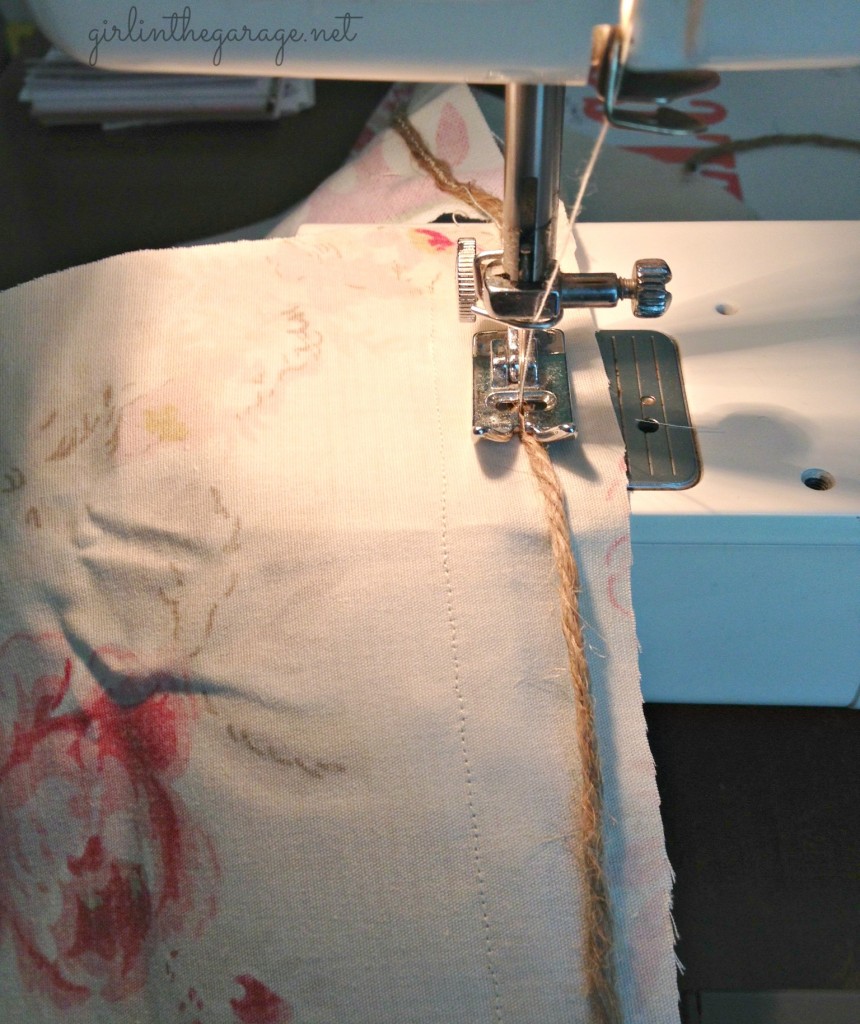 I kind of love it.   😉
It would be gorgeous for a little girl's room, birthday party, or even a porch or outdoor summer party!
And it's exactly what I envisioned for my booth space.   <3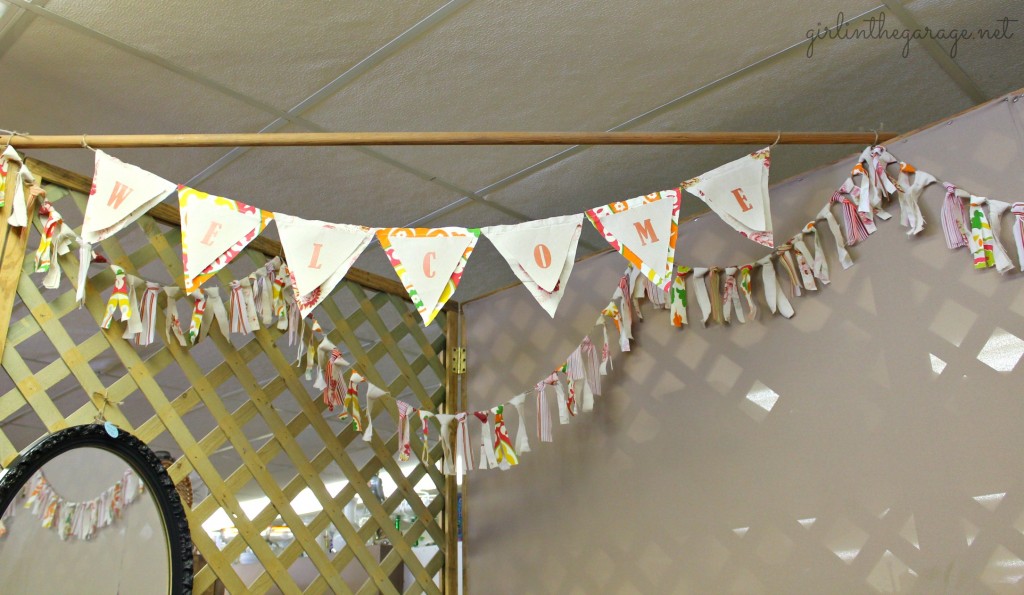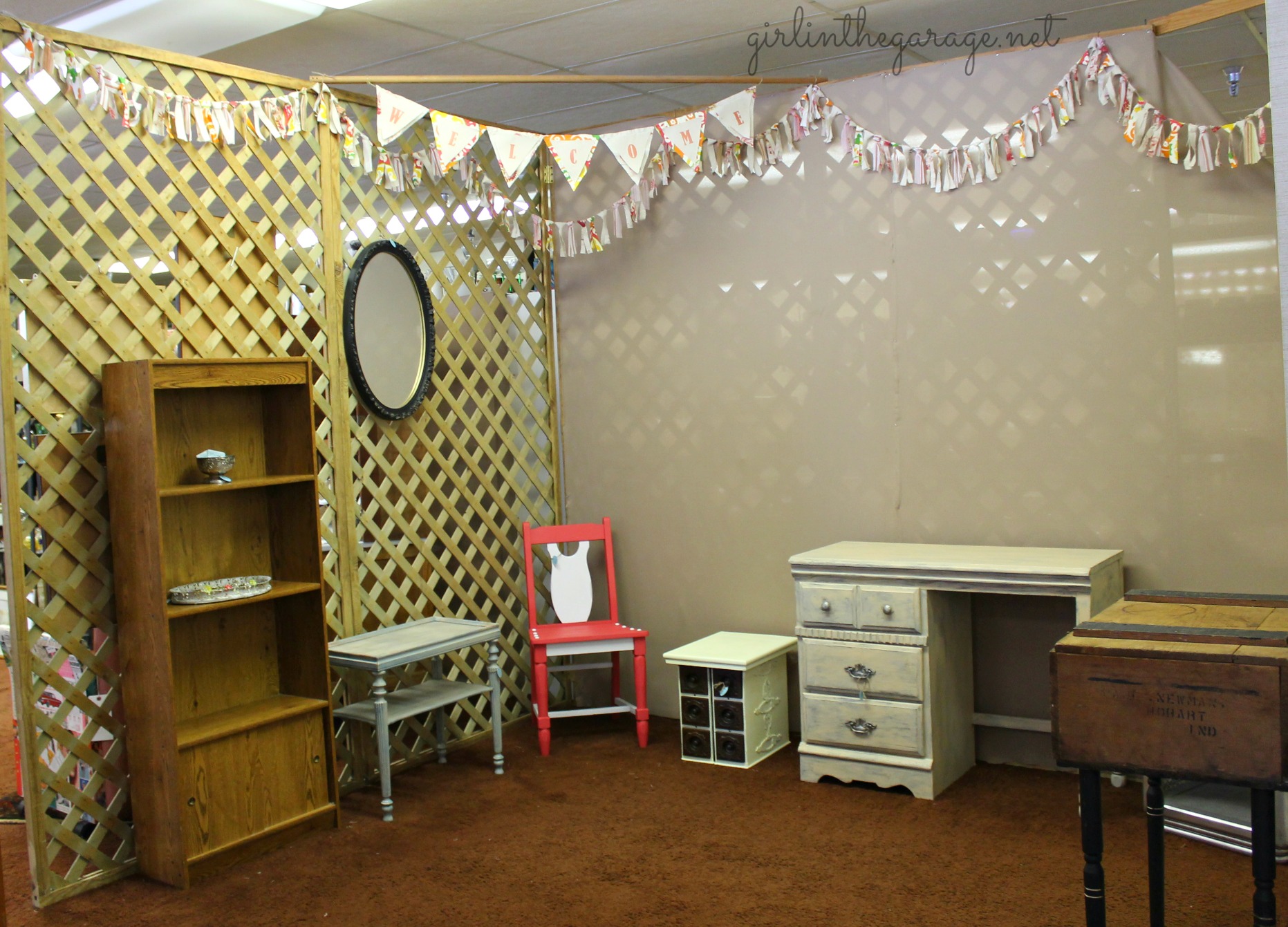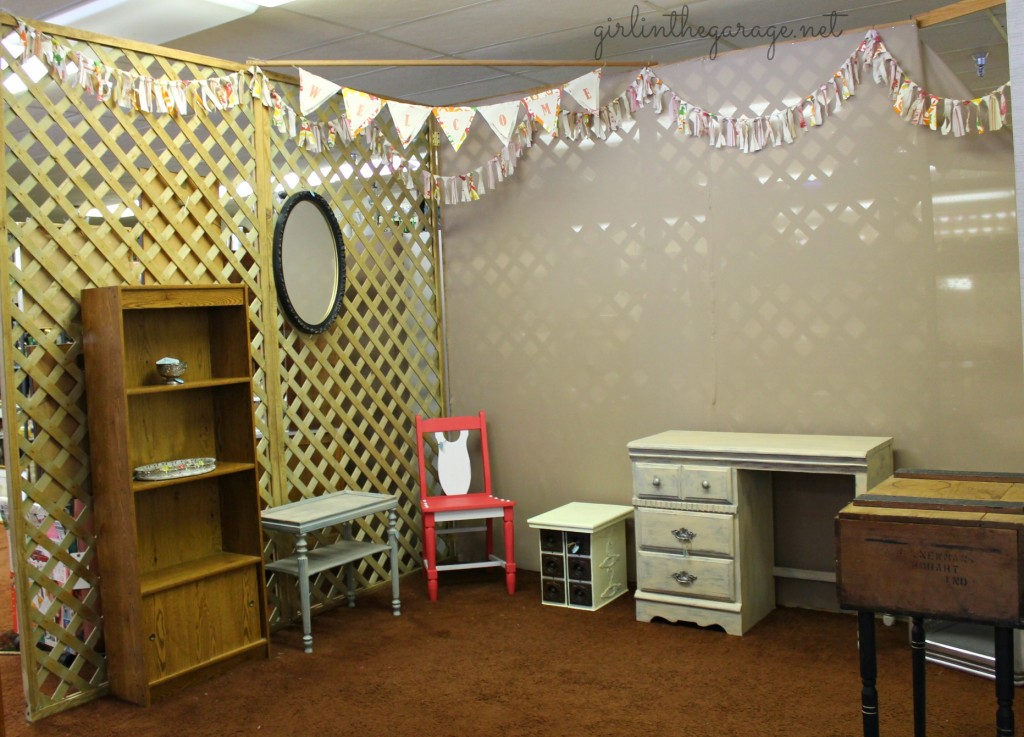 Thanks for stopping by today!
Jen
Miss any of my recent posts?  Catch up here:
The Good Life:  Overcoming Fear to Reach Success