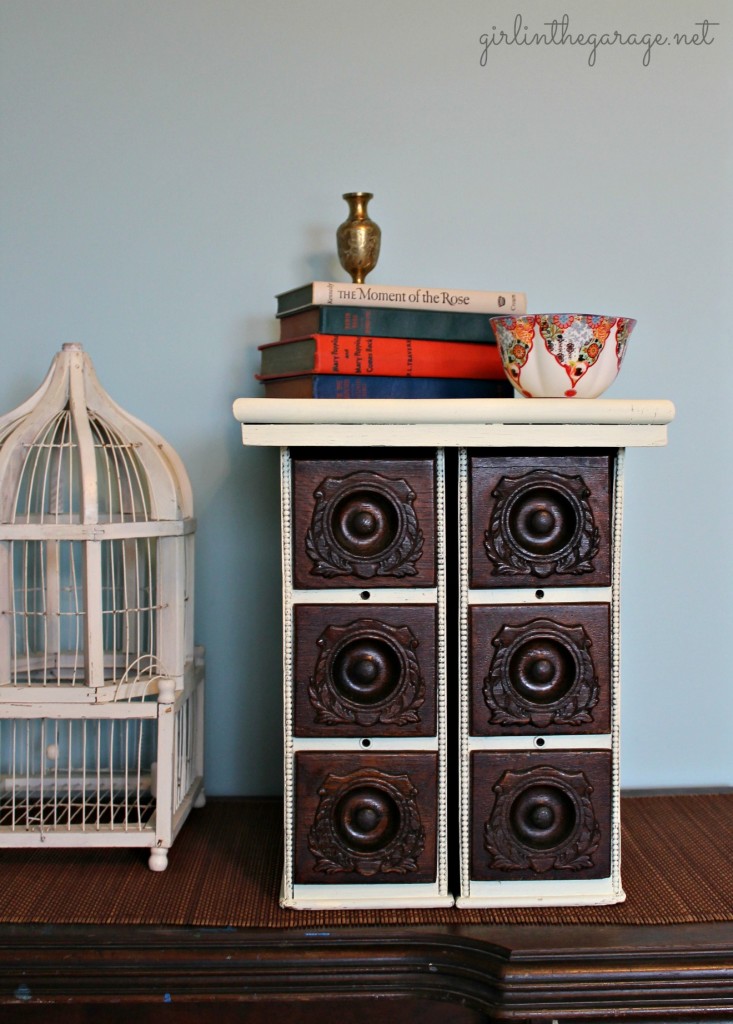 As much as I love the look of this little cabinet, I cannot take the credit for upcycling it.  I bought this (among other items) from a local lady who loves to repurpose and also create art from things other people might deem as "junk."  This piece started out as part of an antique sewing table that probably looked very similar to this one from the early 1900s: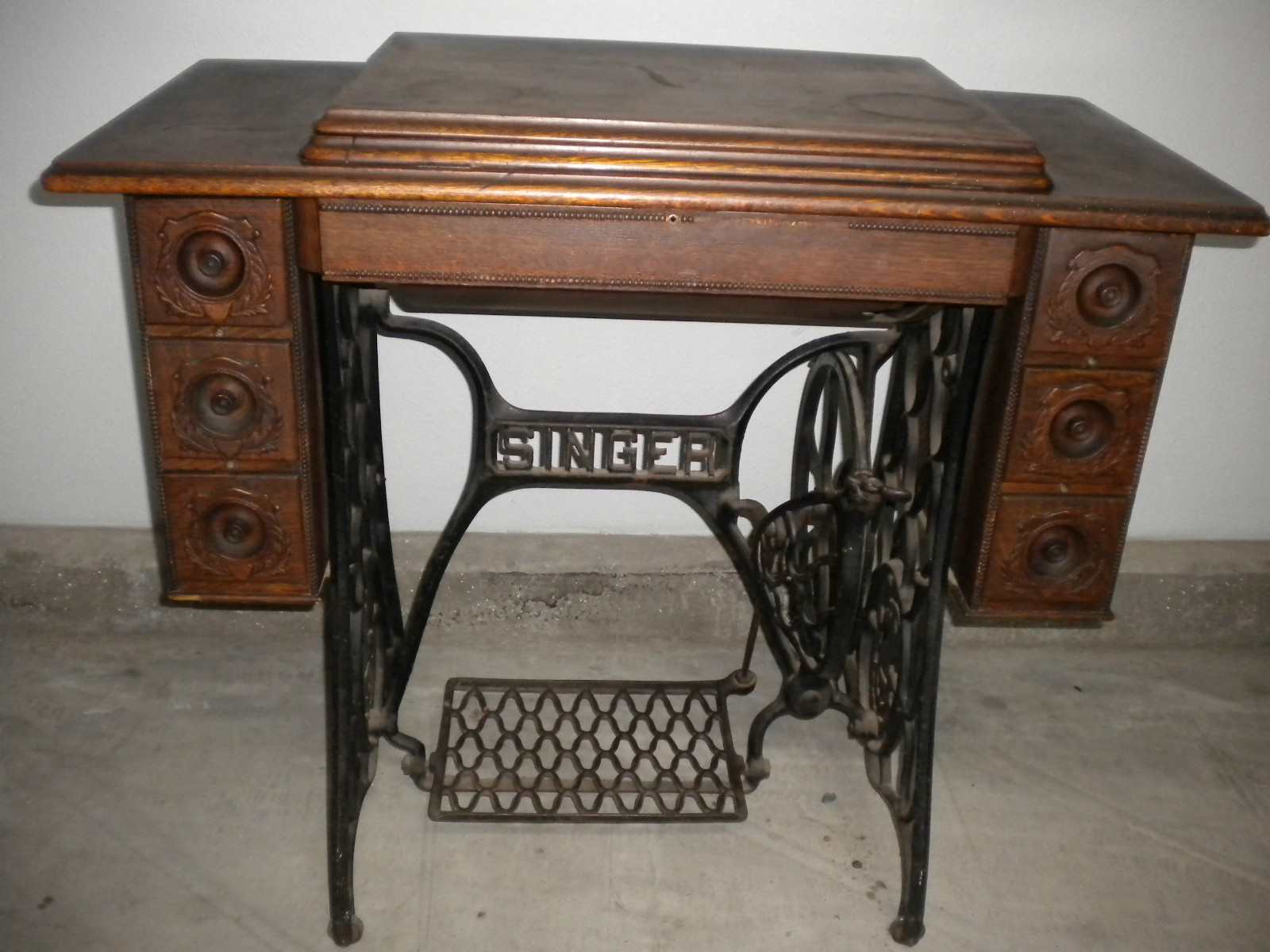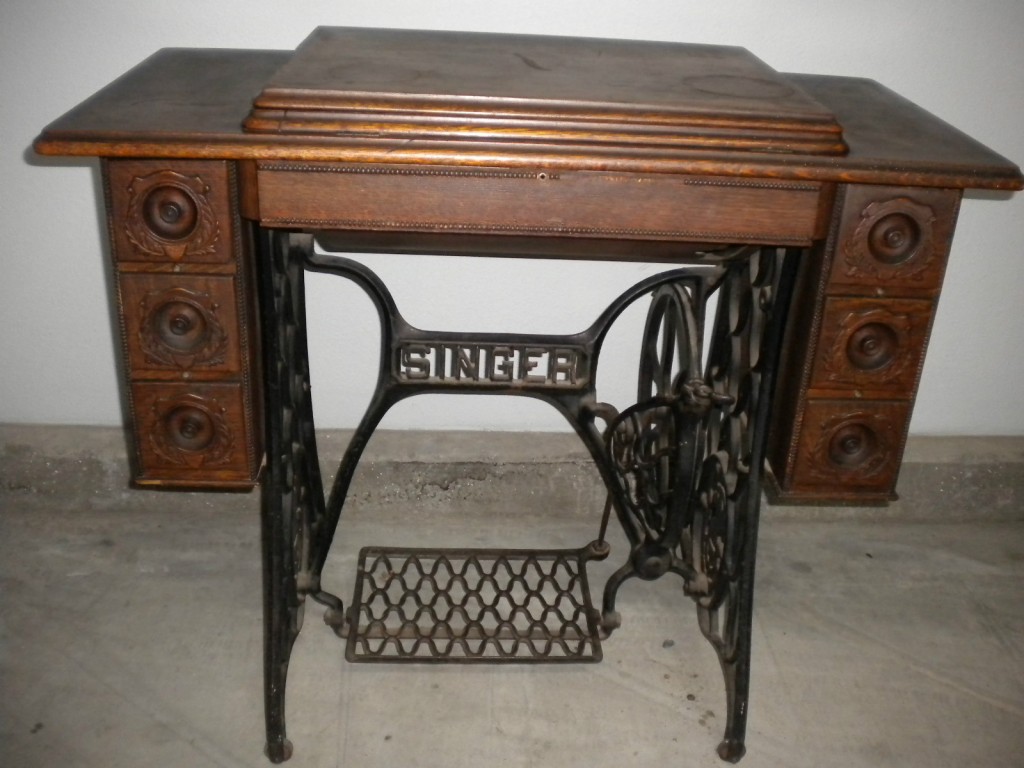 But by the time I came into the picture, the woman had dismantled it and had already made a new tabletop for the iron base and sold it to a client.  With the leftover pieces, she created this storage beauty and offered it to me.  The detail on it is amazing and it reminds me of an old card catalog.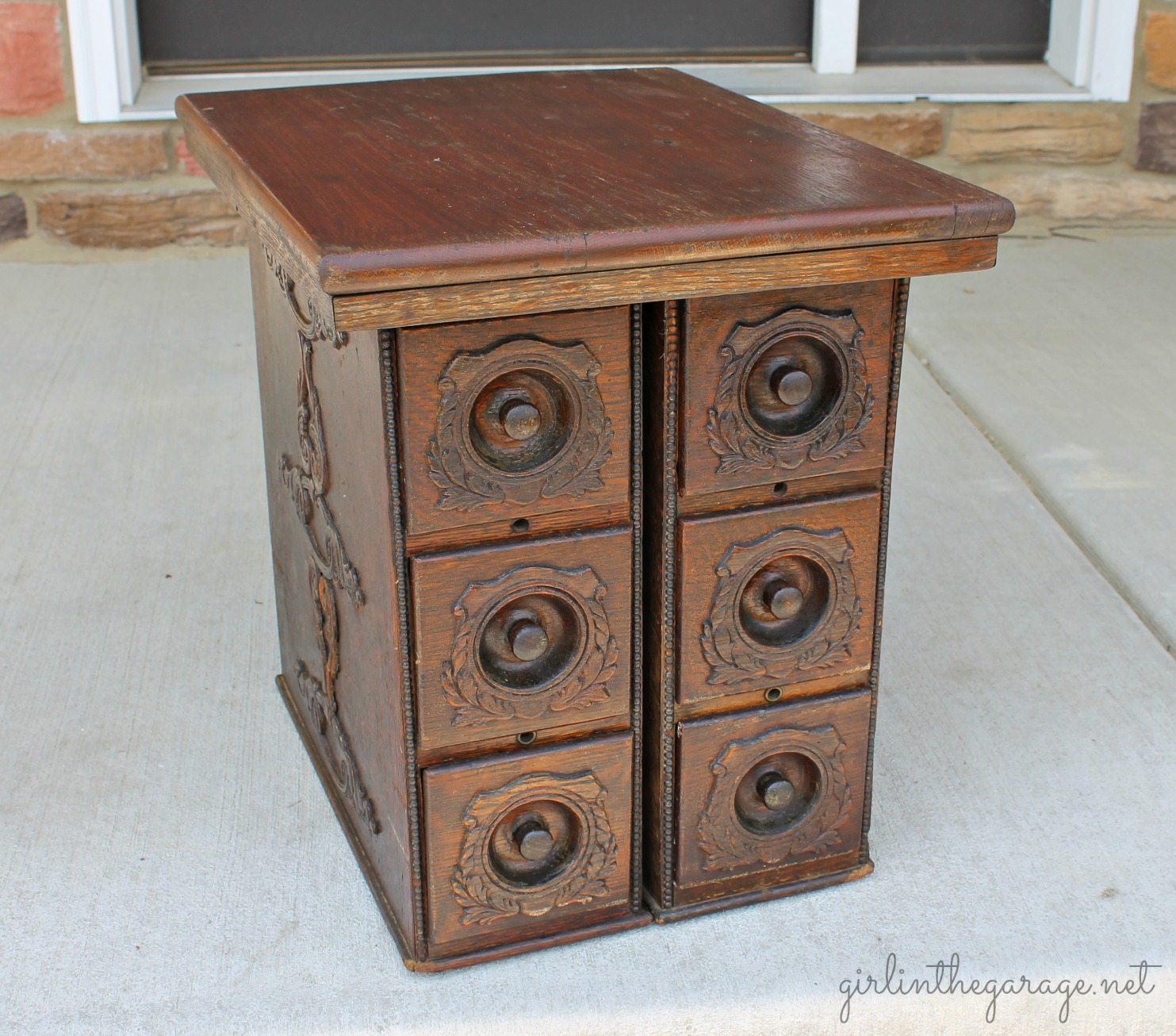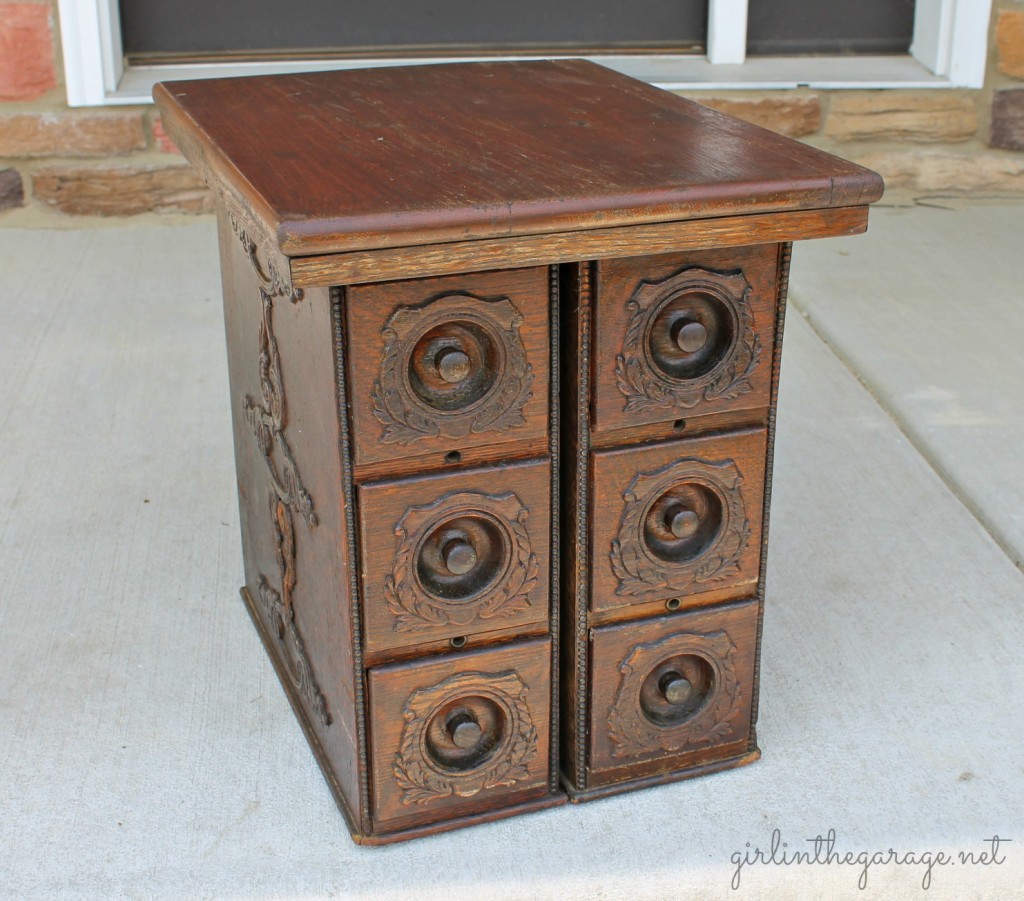 However there was some slight discoloration of the wood on the sides and the top, so I decided to paint it.  Surprised?  😉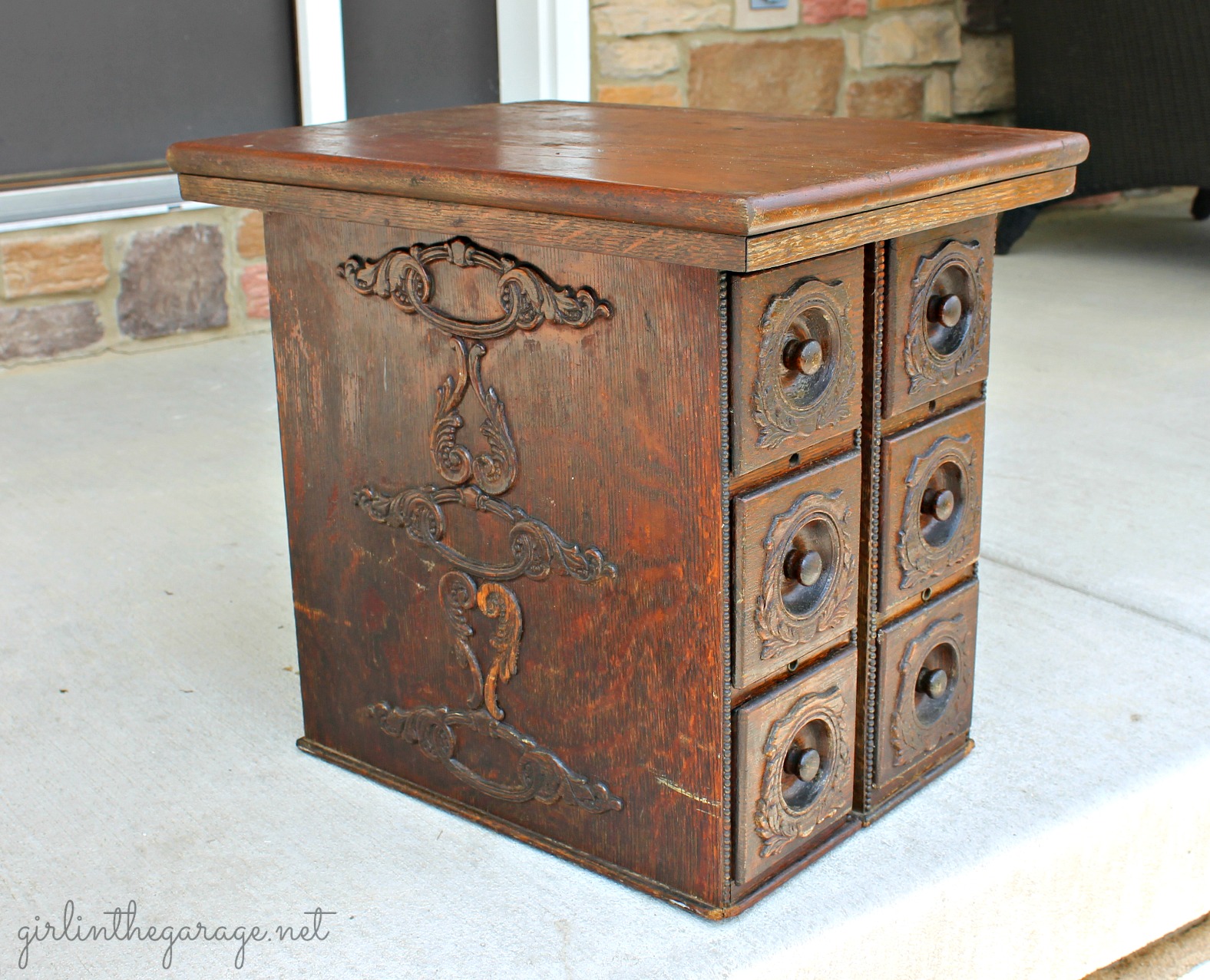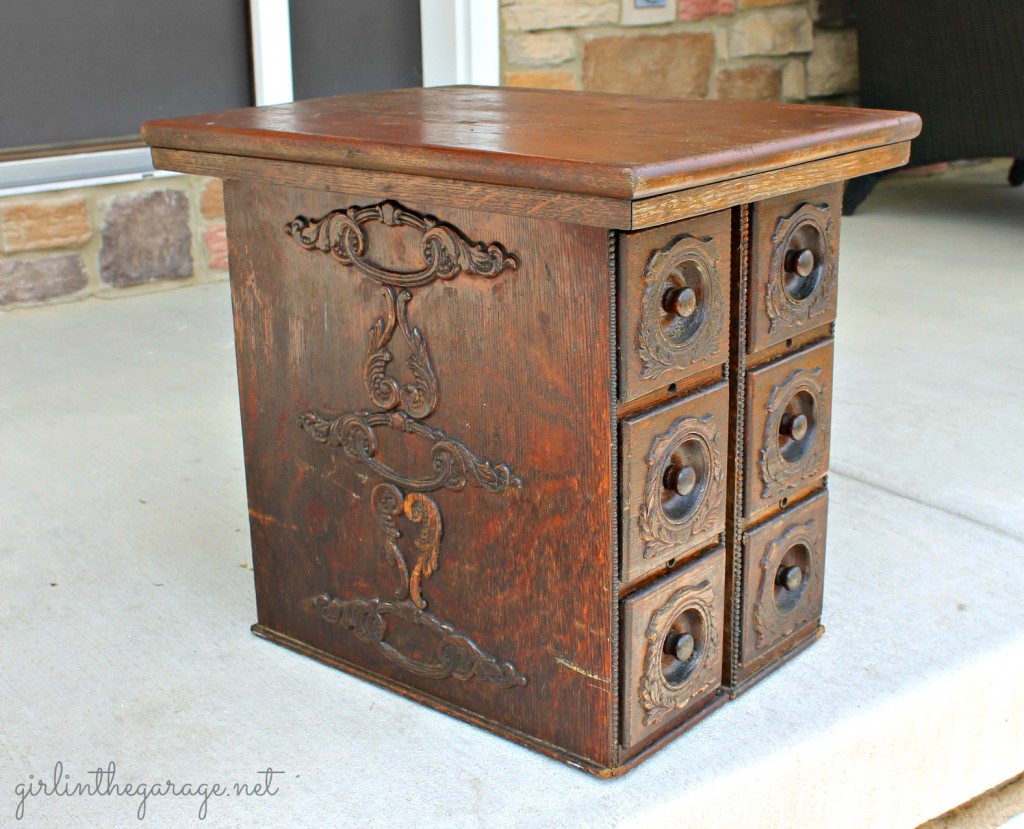 I chose a pale yellow because I was going to leave the drawers untouched and I didn't want the paint color competing with the visible wood.  It's a solid, beautiful piece and truly one of a kind!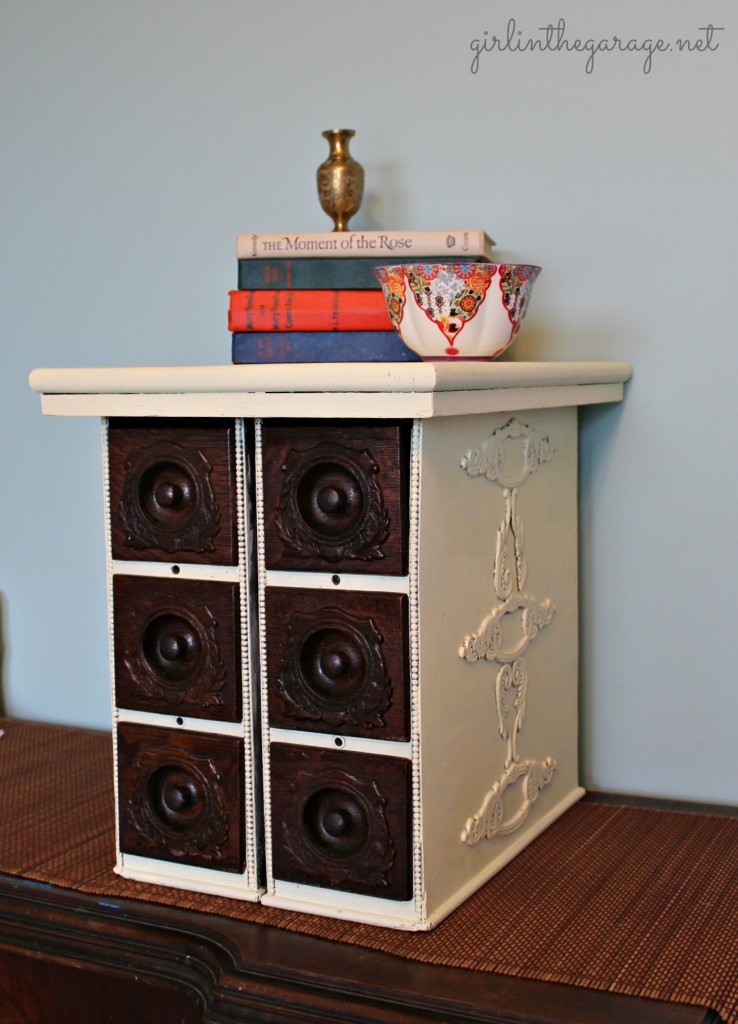 I finished it off with a couple coats of matte soft touch polyurethane over the paint.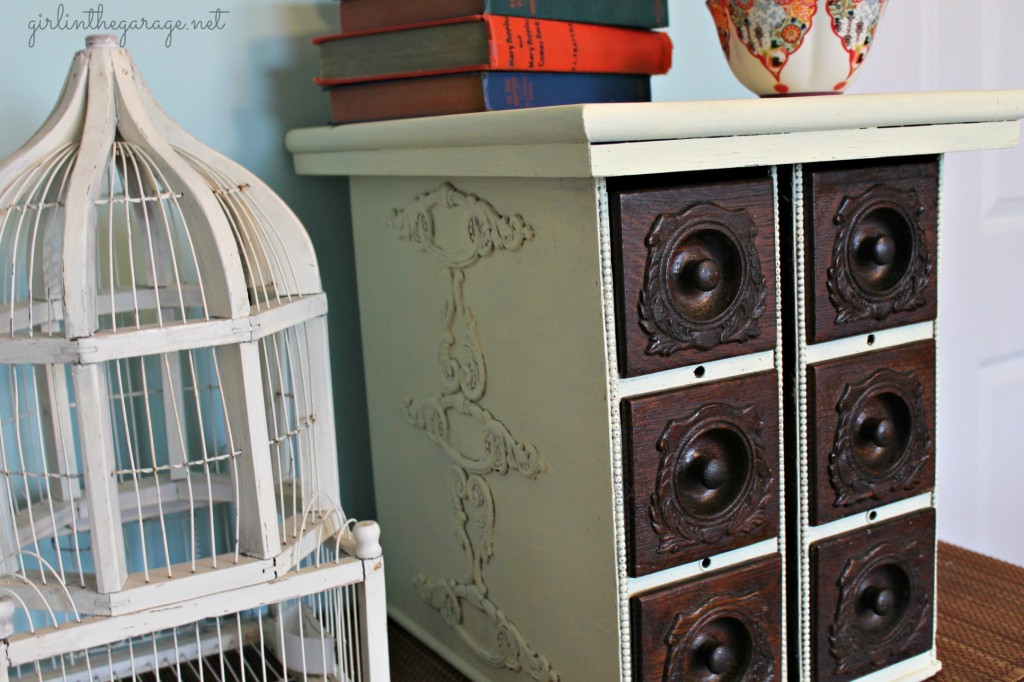 I put it for sale in my booth space but it hurt to do so!   Maybe if it doesn't sell right away I'll bring it back home for a while.  😉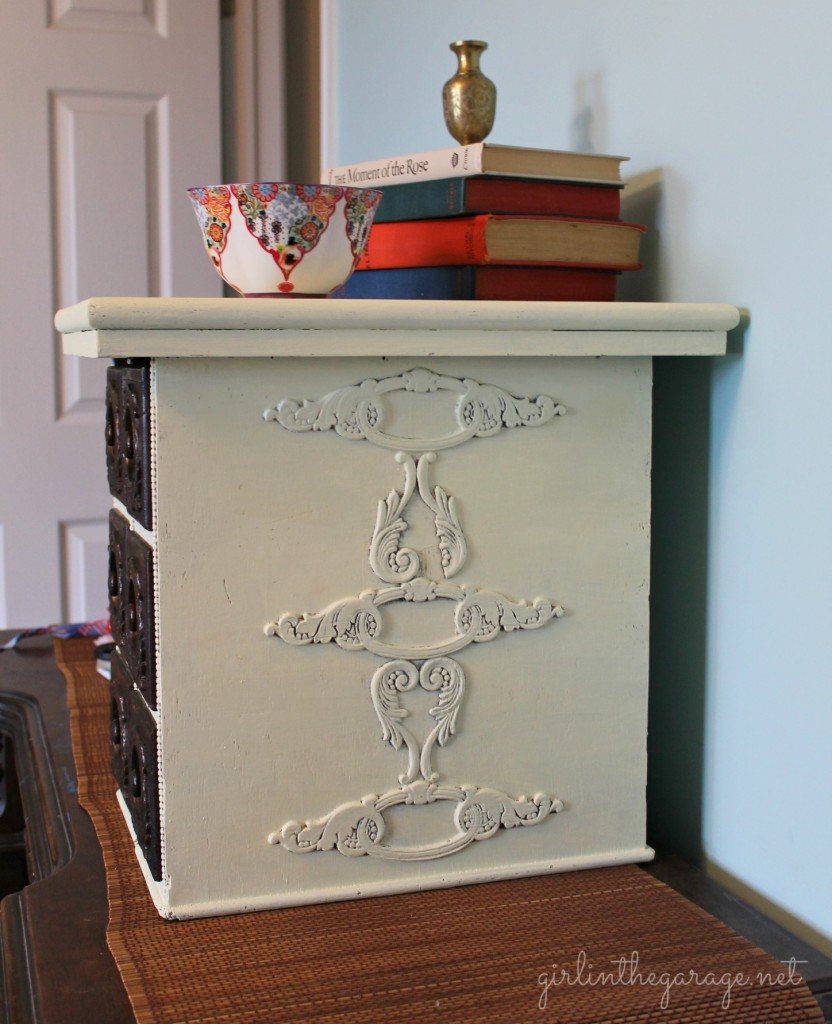 Part of me really hopes it doesn't sell – I love it!
Jen
Miss any of my recent posts?  Catch up here:
Fabric Garland and Bunting Tutorial
The Good Life: Overcoming Fear to Reach Success