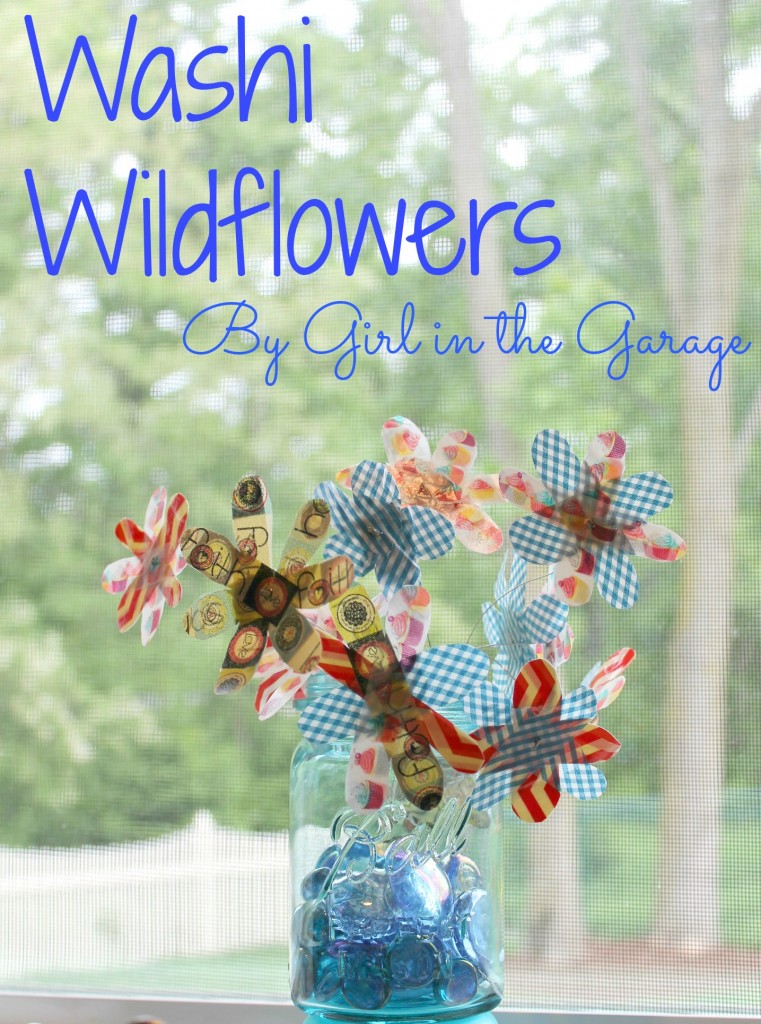 If you've spent much time looking around my blog, you may have noticed that I don't do a lot of "quick and easy" projects.  While I enjoy making anything creative, I typically gravitate towards furniture projects that can take some time to complete.  But today I'm sharing something simple that you can even have your kids help you create!
This project was born from the requirement to create a washi tape craft as part of One Artsy Mama's Crafty Contest.  I had only used the tape once before, so I wasn't too familiar with it.  Where does someone go to look for crafting inspiration?  Pinterest of course!  While I was searching, I found a lot of vases decorated with washi tape
but realized I didn't see any flowers – so I decided to mix some patterns and make some "wildflowers."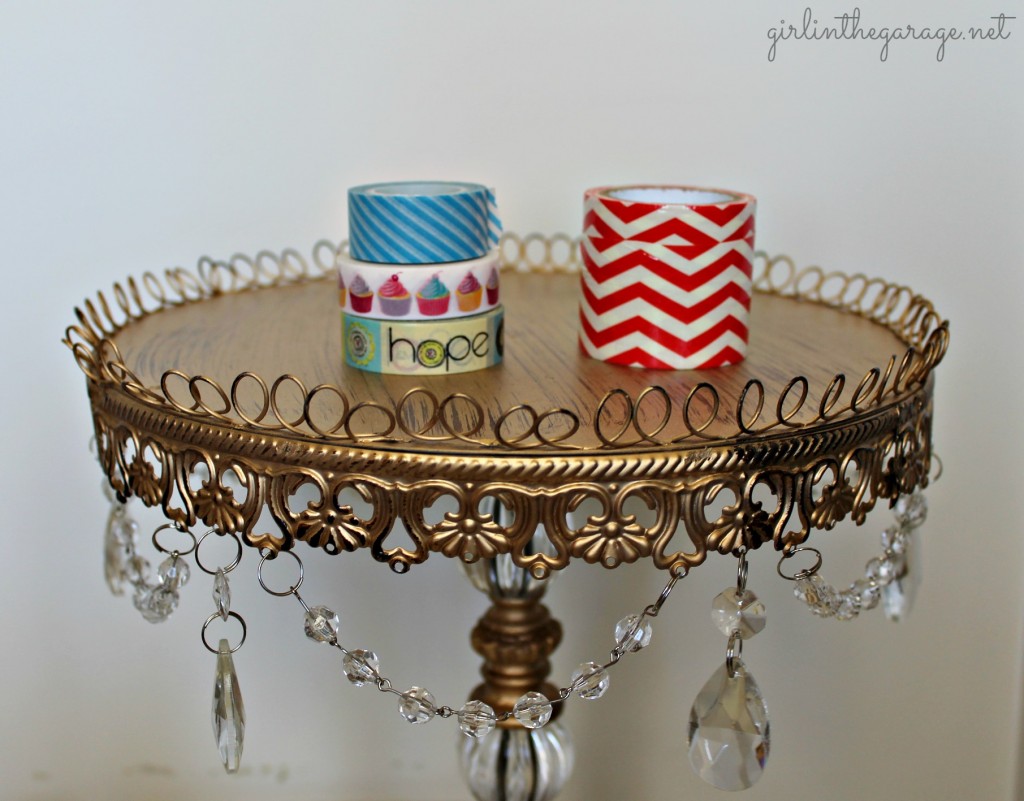 I started with some blue and white striped tape that I had previously used to make some spring decor.  Then I bought cupcake tape and Faith/Hope/Love floral tape at Hobby Lobby, and then used some red and white chevron duct tape from Target.  I definitely wanted a bright mix of colors for my flowers!
Here's what I did:  I cut strips of tape and folded the ends back toward the middle, and kept criss-crossing until I had a flower shape.  Then I used scissors to round the edges and make them into petals.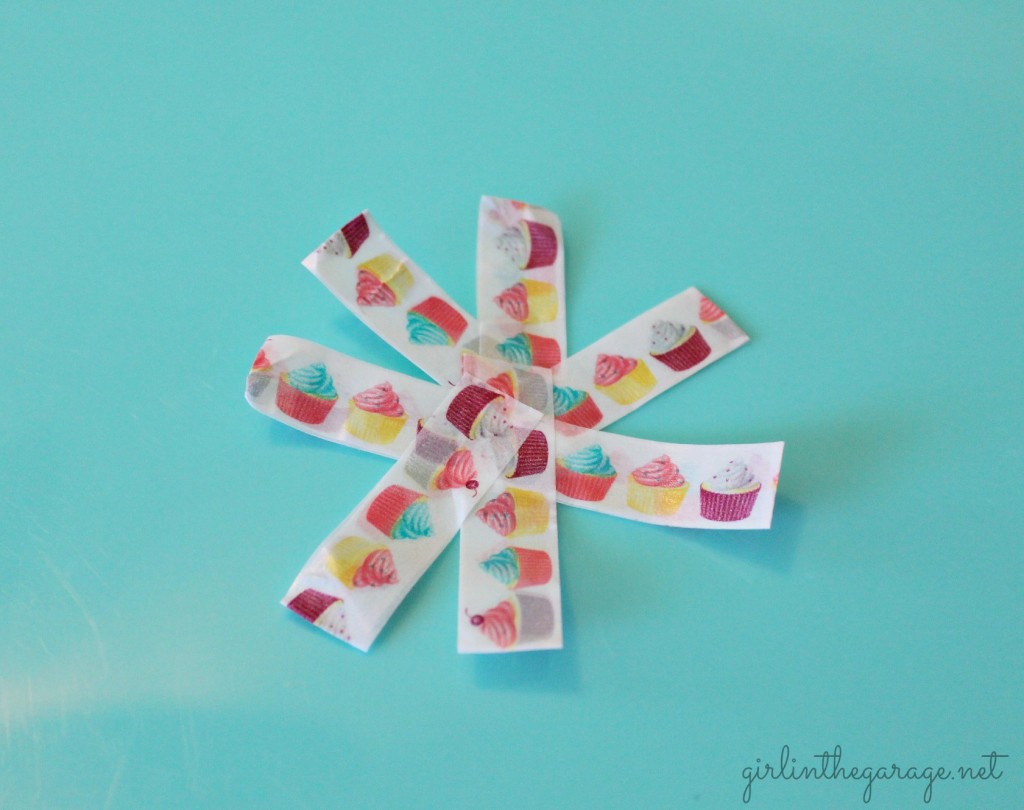 After I made a few flowers with the same tape, I decided to mix them up and make some fun patterns too.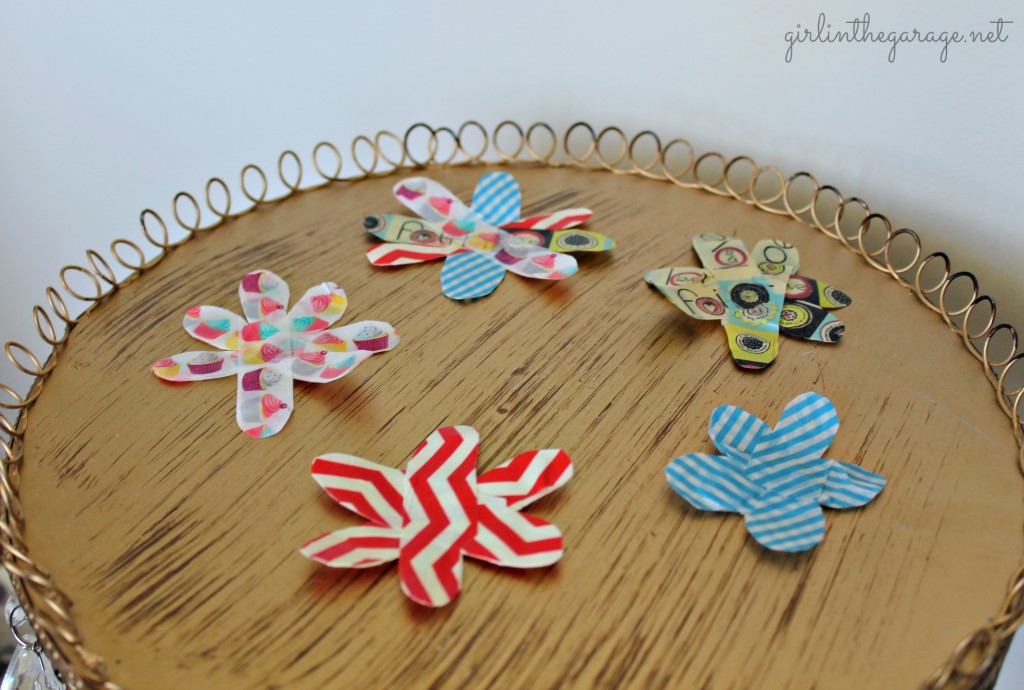 I used thin wire to create stems and stuck one end through the flower after making a small hole with a sewing needle.  I bent the wire around a few times on both sides of the flower to keep it from falling through.  Originally I had planned to make a few stems for two different jars, but I thought a fuller bouquet in one jar would have a bigger impact!
When my bouquet was complete, I twisted the ends of the stems together and used decorative glass stones to conceal them inside the mason jar.  It really was a simple project and I'm glad I was challenged to try something new with washi tape!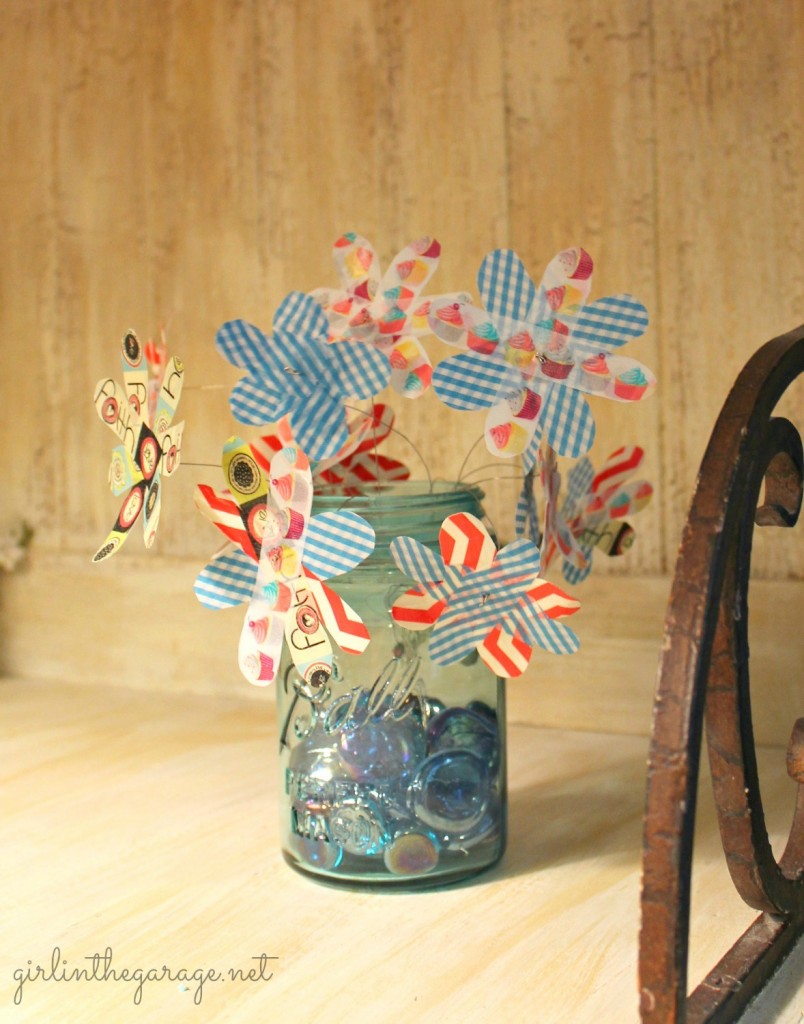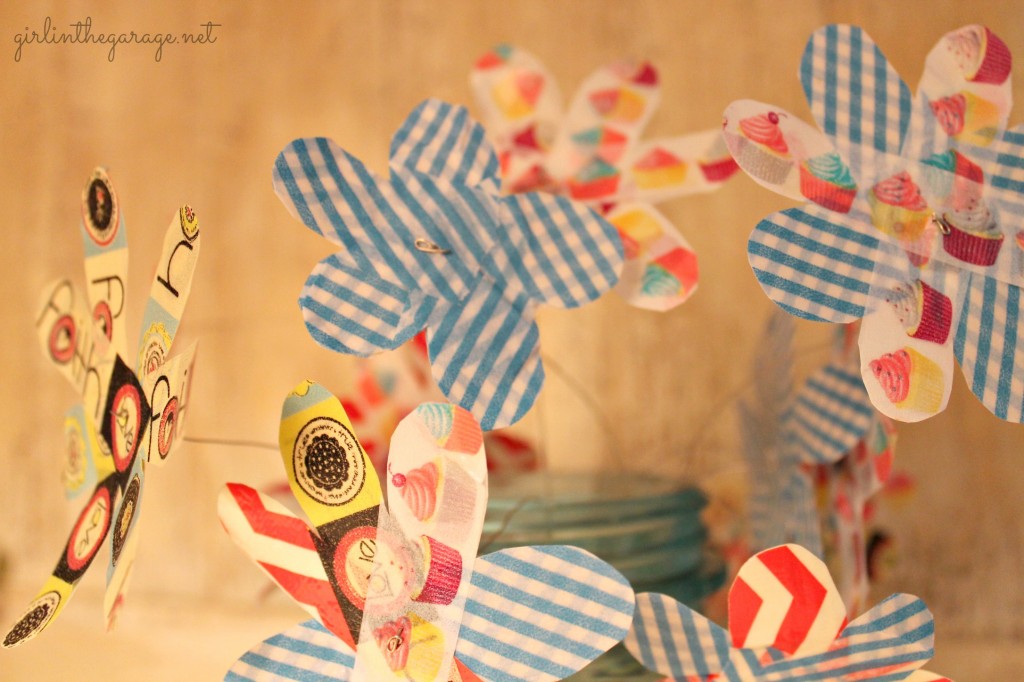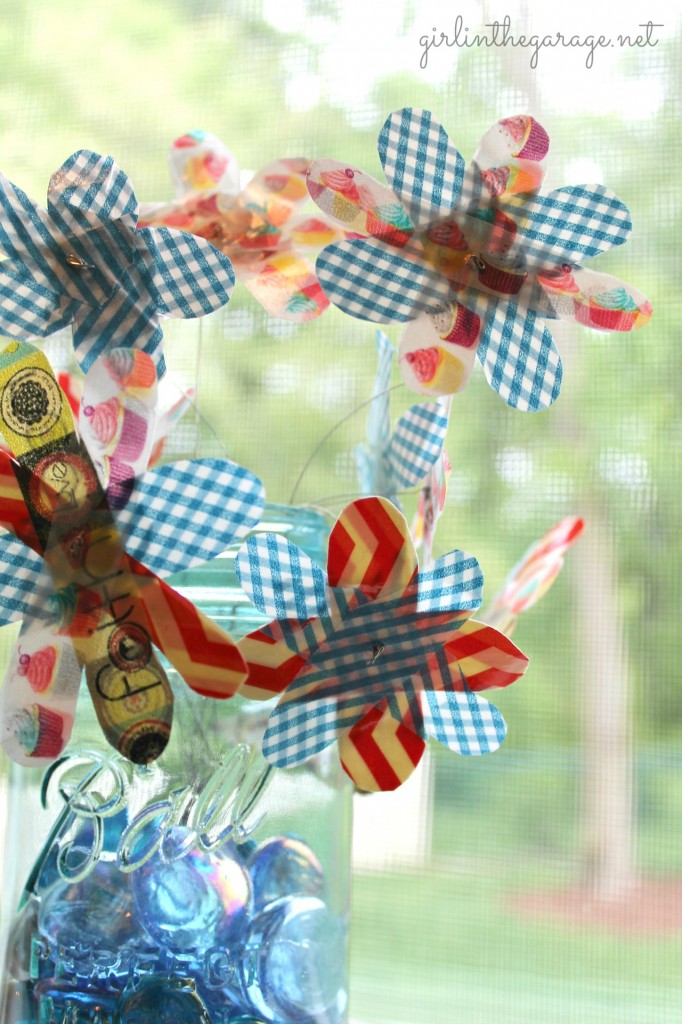 Have you tried using washi tape before?  If not – what would you plan to create with it?
Jen
Miss any of my recent posts?  Catch up here:
Great Reasons to VISIT FLORIDA this year!
Start your summer with some sizzle!  $180 Amazon Giveaway
6 Ways to Save Money When Shopping
Join the GITG Community
When you join this thriving online community of 90,000 creative souls, you'll be inspired to discover hidden artistic talents and learn skills to boldly face DIY projects with confidence.
You'll also receive my free guide "Just Paint It: 7 Tips for Transforming Furniture with Confidence."