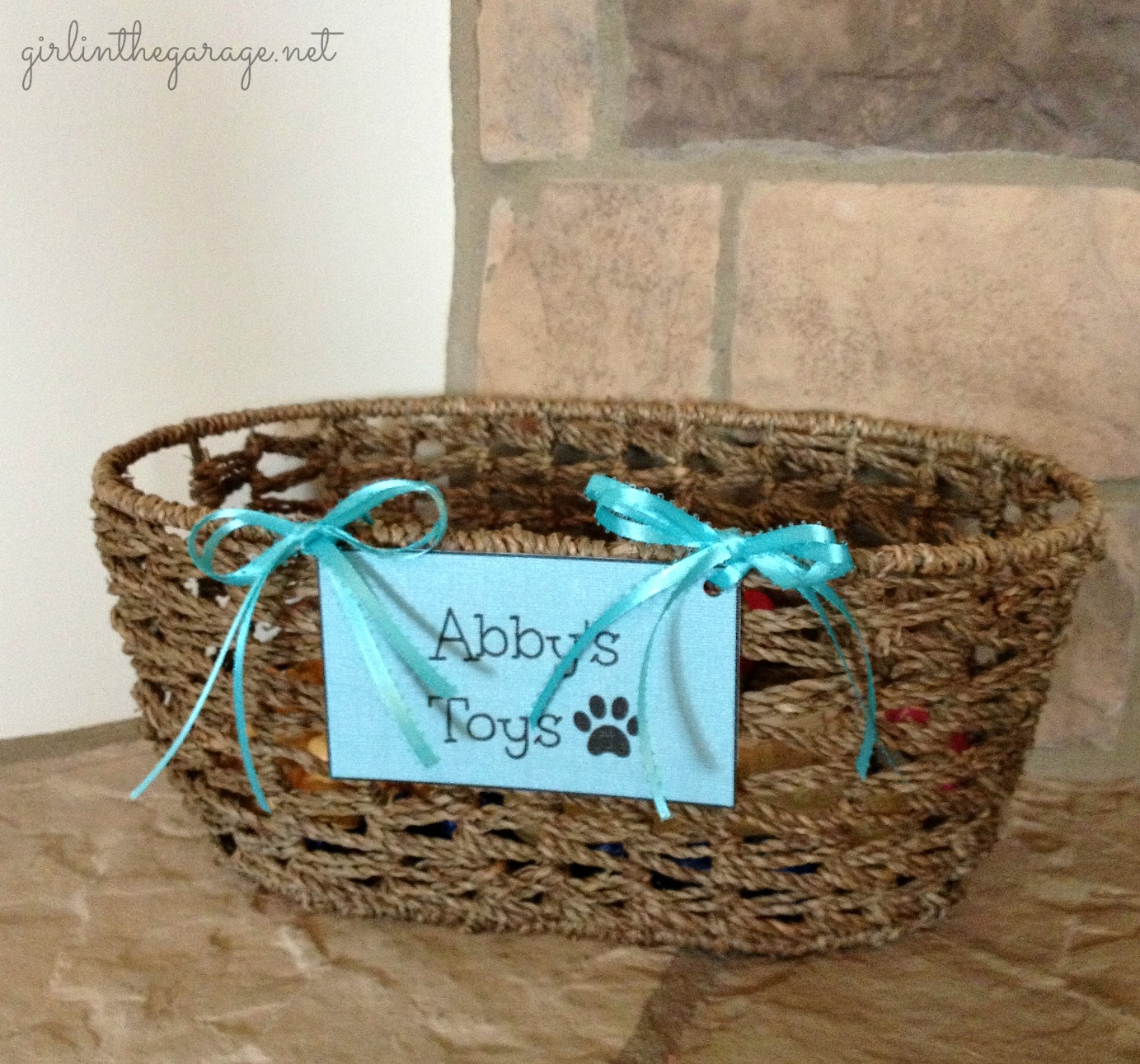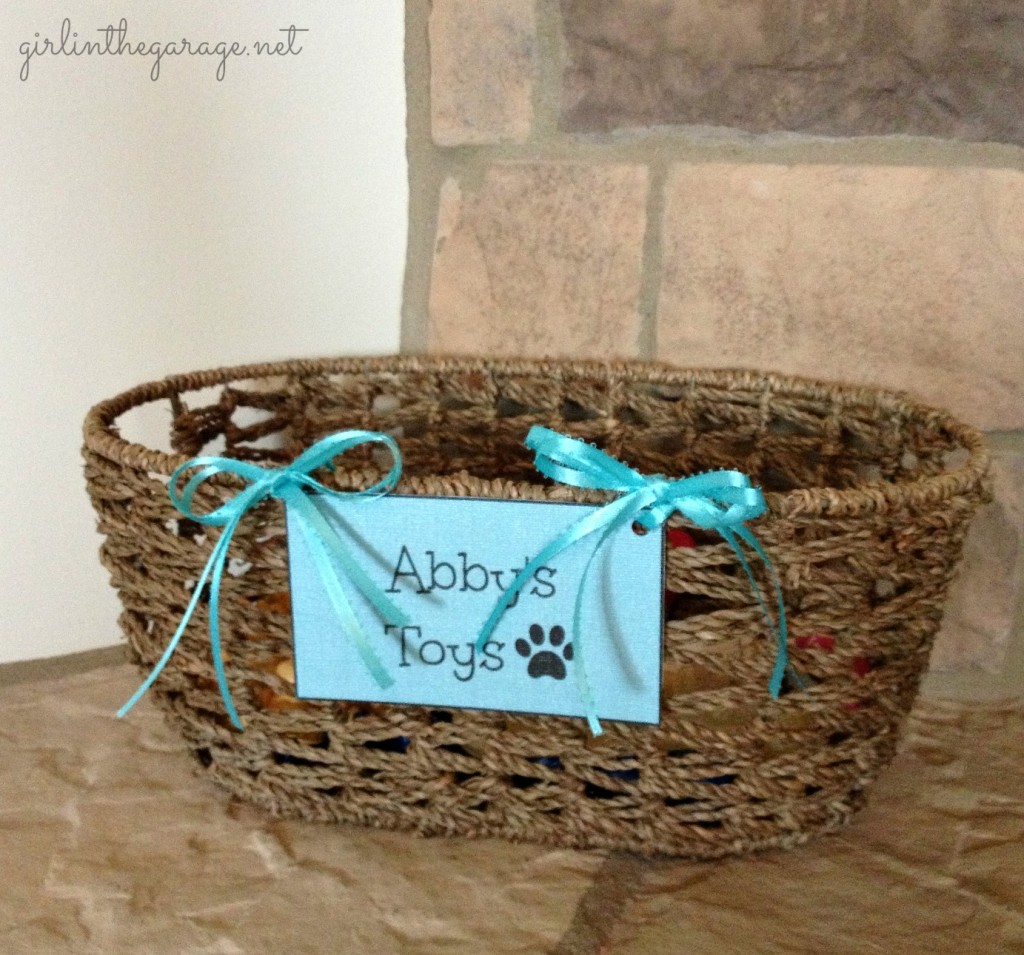 Today's project was born out of pure necessity.  You see, we had a problem in our house… an abundance of dog toys.  In the living room, the kitchen, the hallway, the bedroom, usually lurking where you didn't expect… until you stepped on one.  Here are many of them, but I know there are about 4-5 missing from this pile: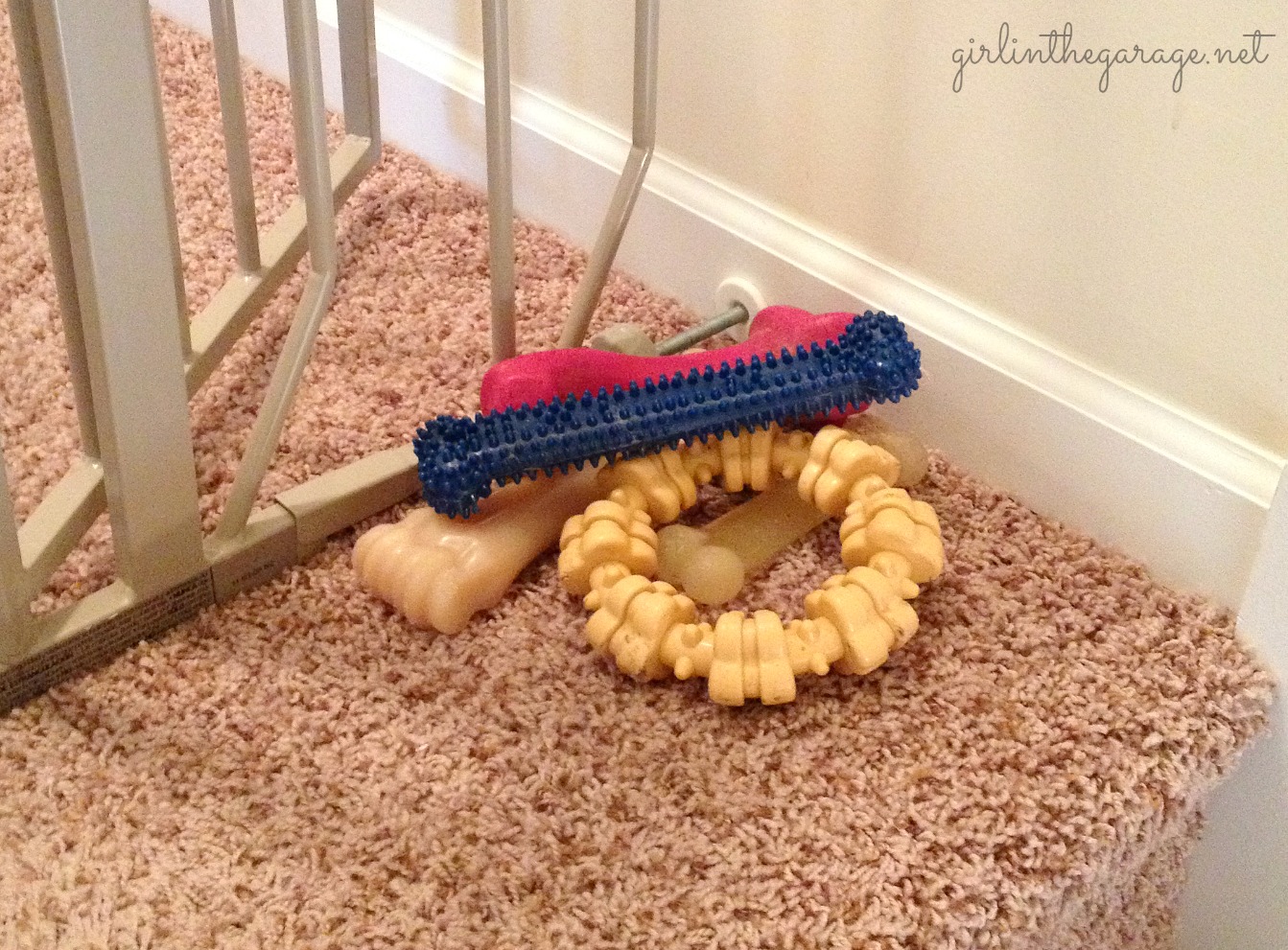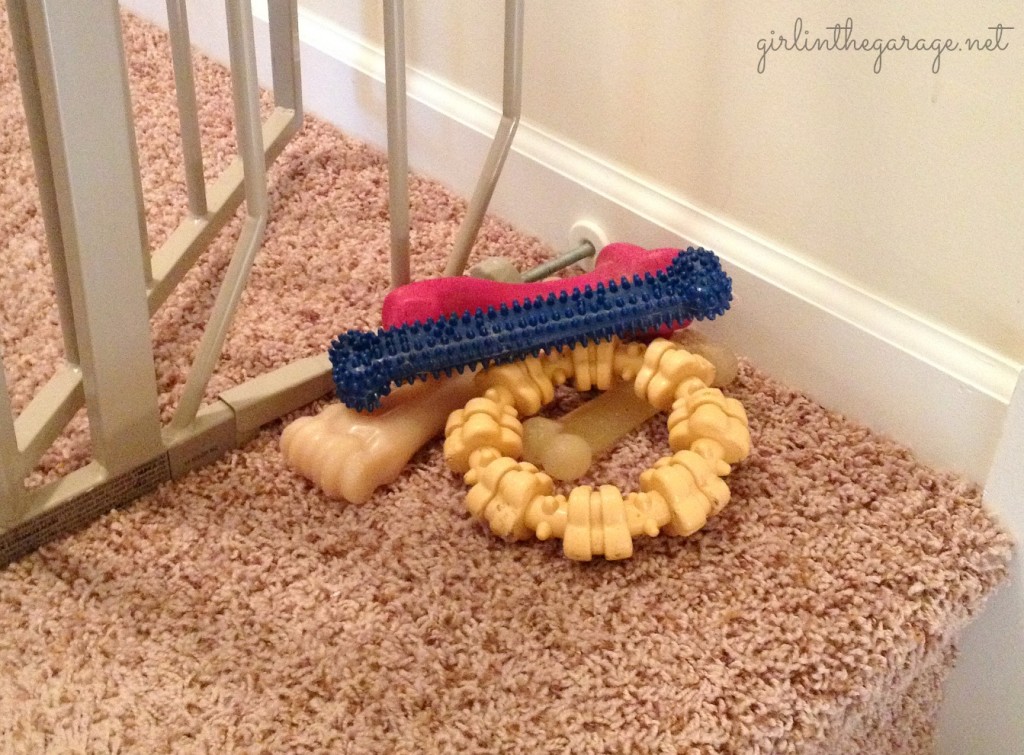 We have two dogs and they share their toys, but it's usually our boxer Abby who plays with them and then leaves them wherever she pleases.  Although it's a far stretch to think we could teach her to put her toys away, I wanted a place to keep them while we're cleaning up the house.  I had intended to buy an unfinished crate to paint, but they were all too big or too small.  Then I came across a basket on clearance at Joann's that I knew was perfect – the size, the color, and it even had handles!  So I bought it and decided to make a sign for Abby's toys.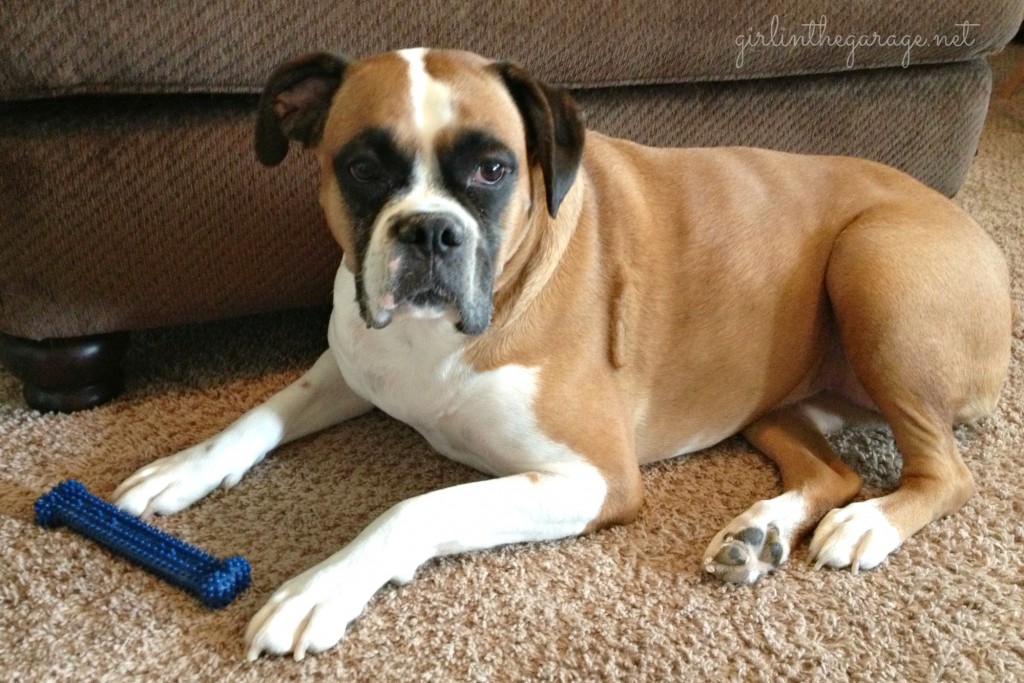 Here's what I started with:
– Basket (or wooden crate)
– One piece of 8.5×11 card stock, I bought from the scrapbook paper aisle.  Mine has texture and a little shimmer to it.
– Hole punch
– Thin ribbon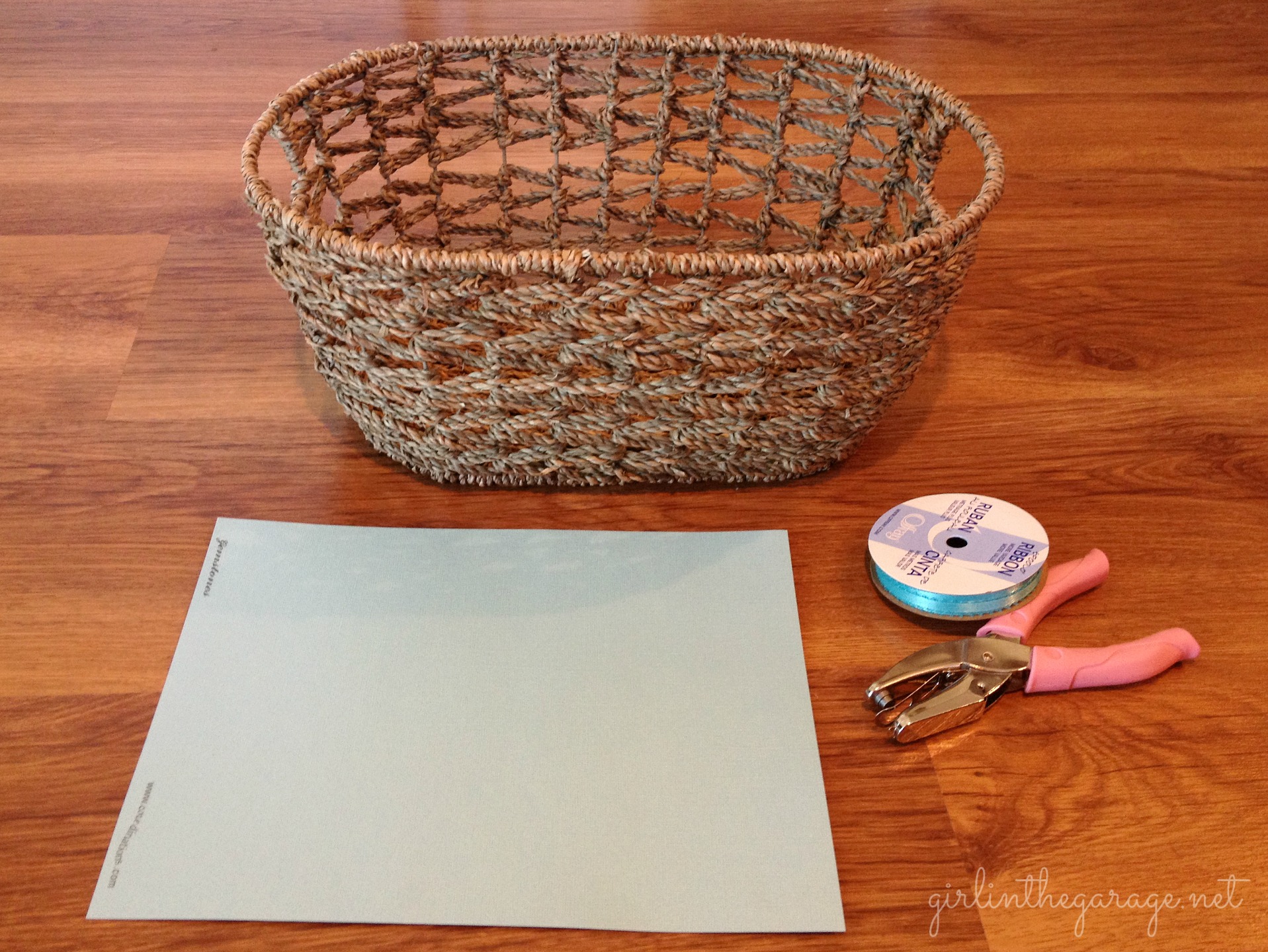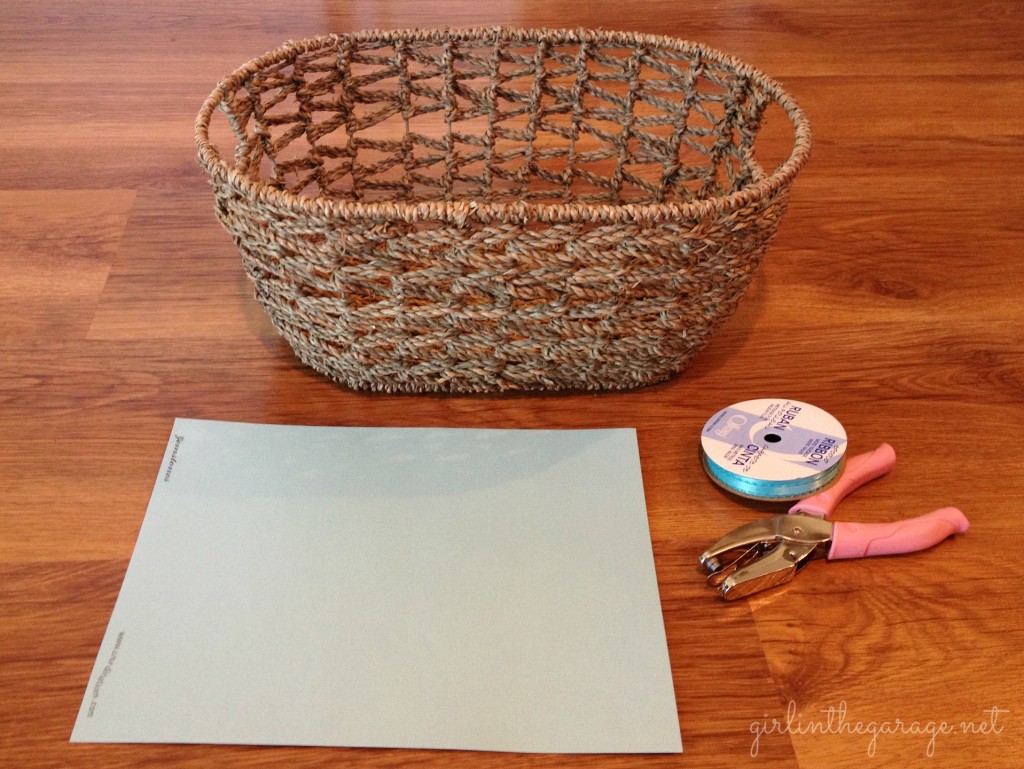 First I made my image (I used PicMonkey, but you can even use Word or any design program).   It's about 6X4in.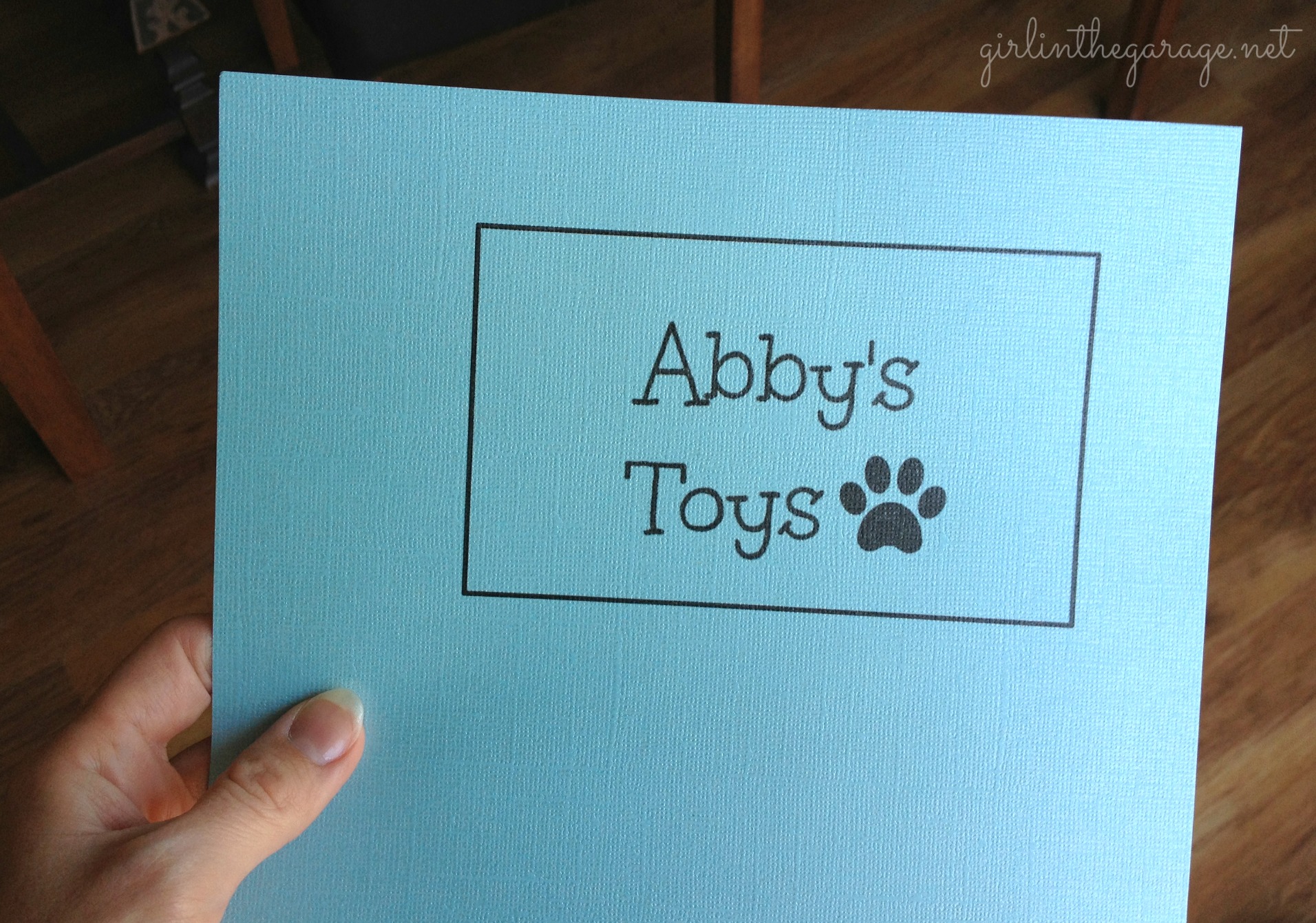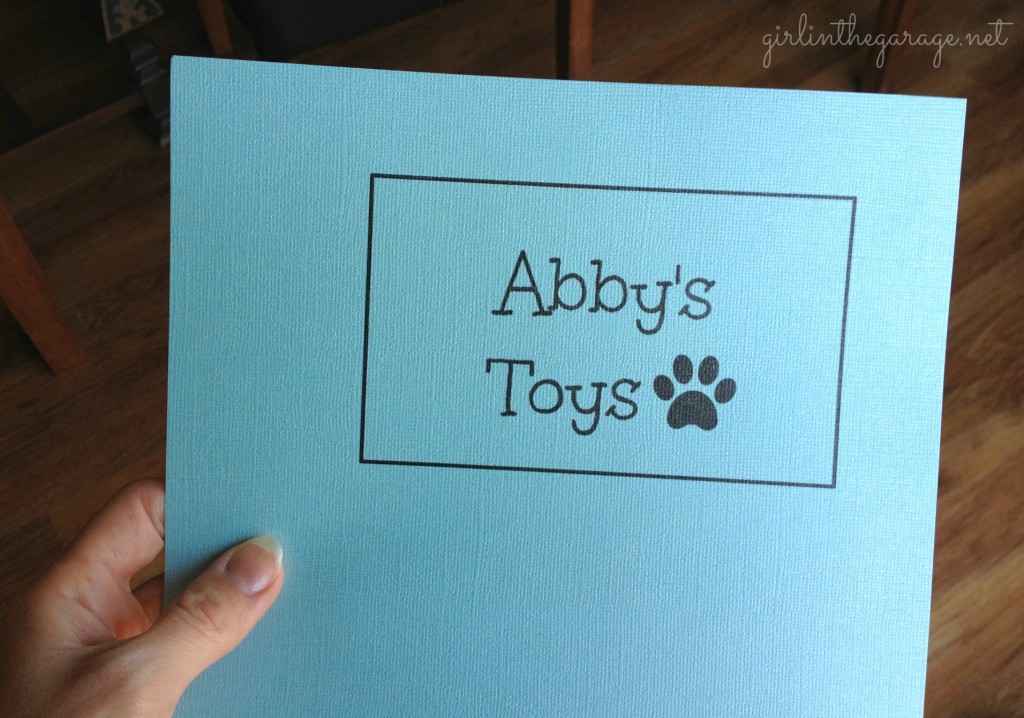 Then I cut it out and punched holes in the upper corners.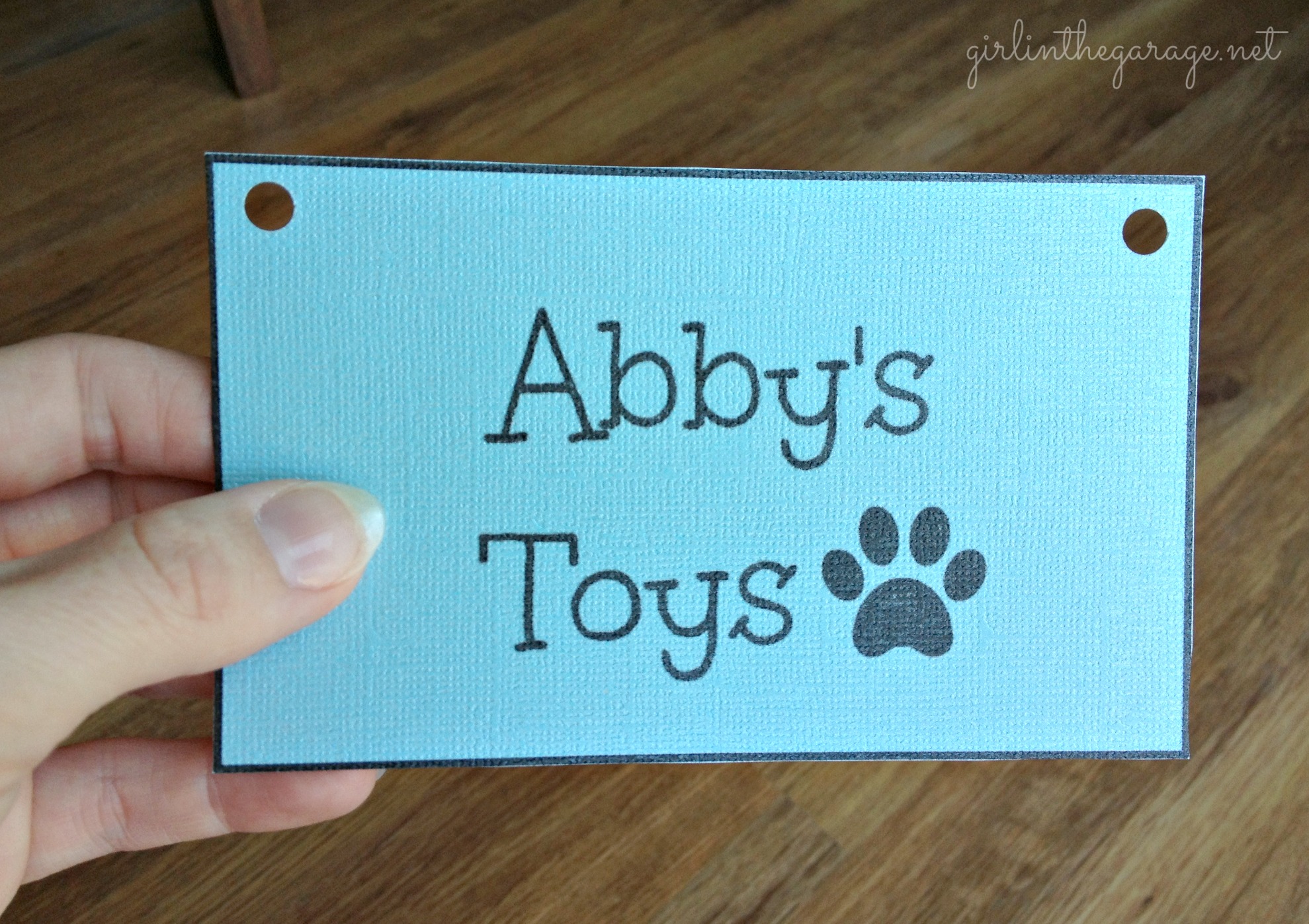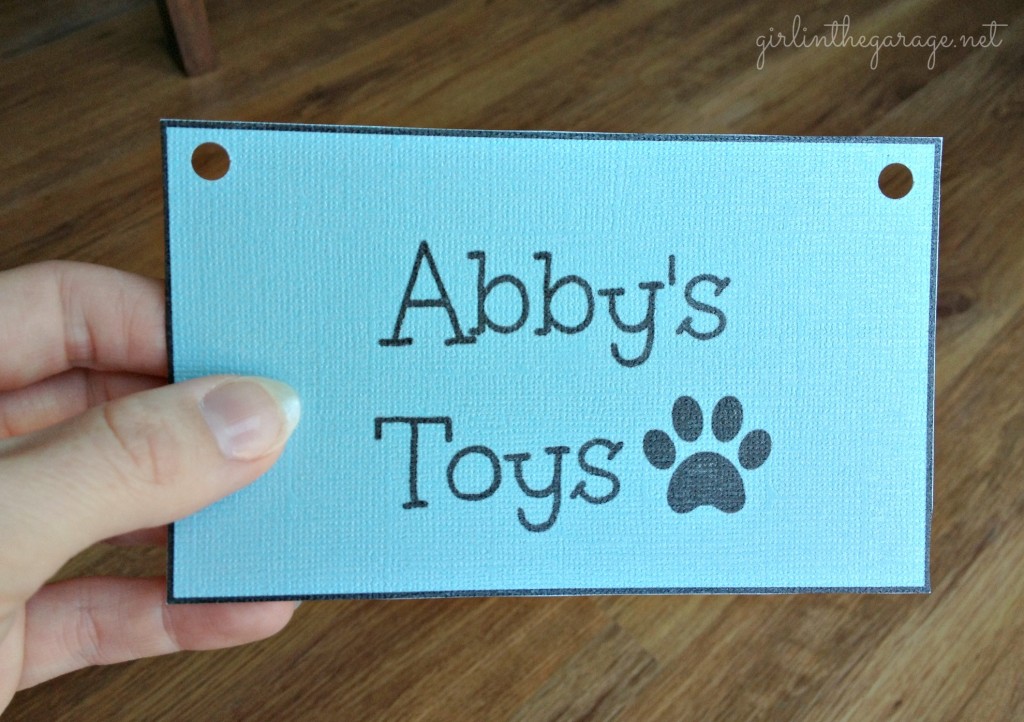 Next I cut two ribbons for each side (about 18in. long) and slid them through each hole.  I tied them into a bow and let the ends hang loosely.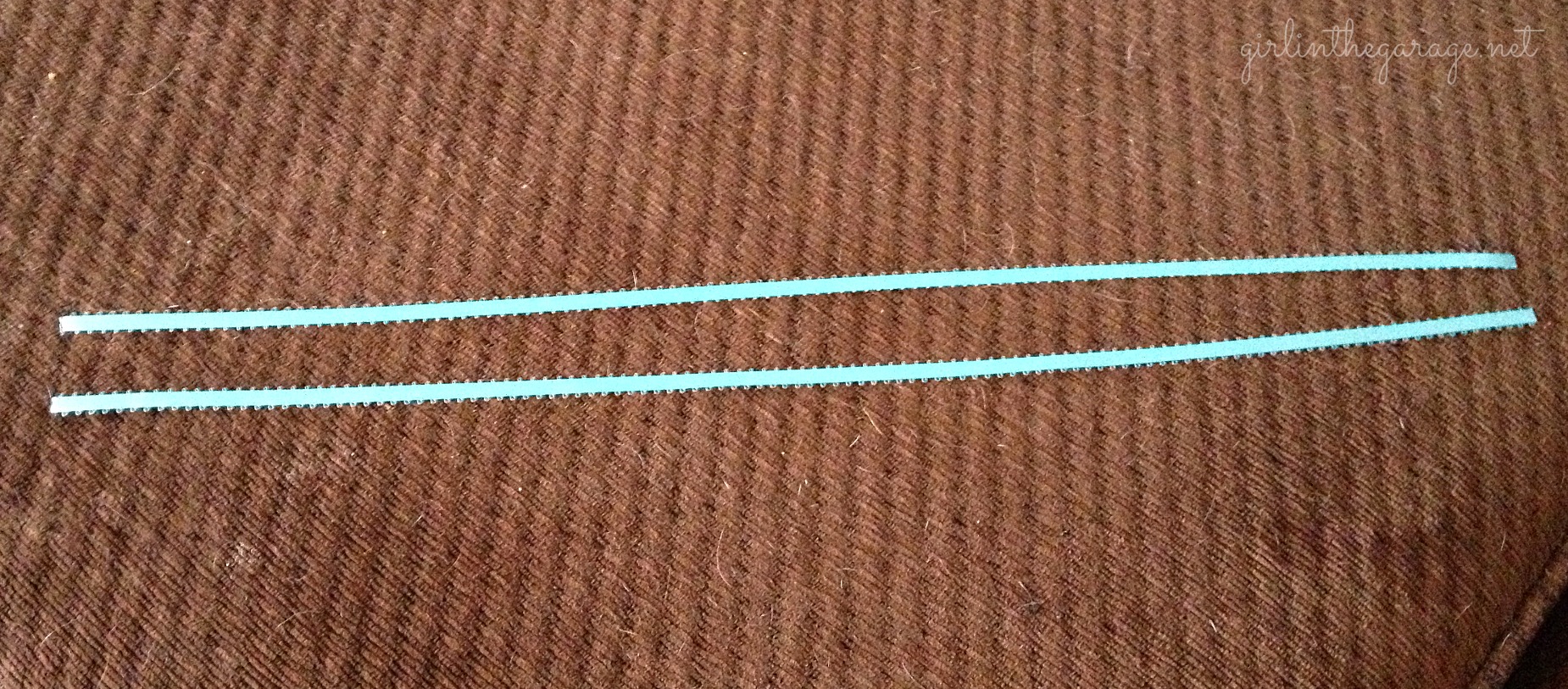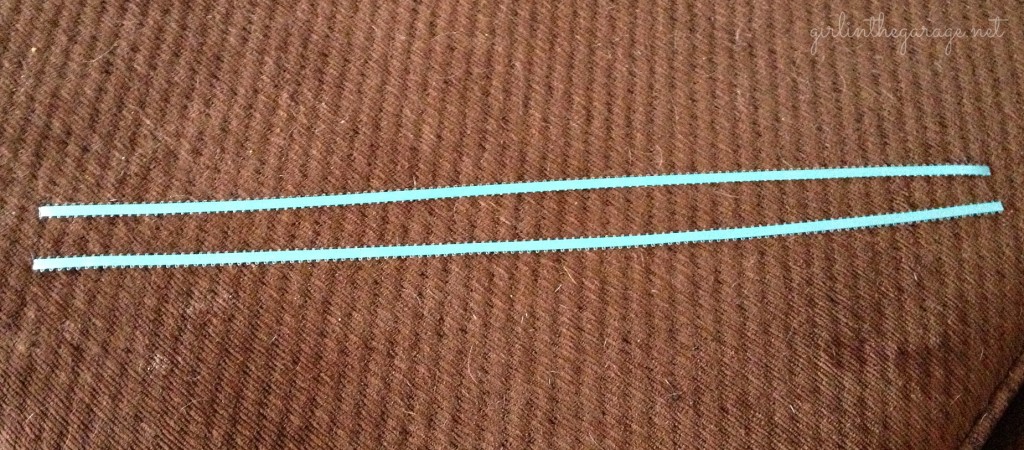 Now I have a much-needed place to store Abby's toys that also fits into our home decor.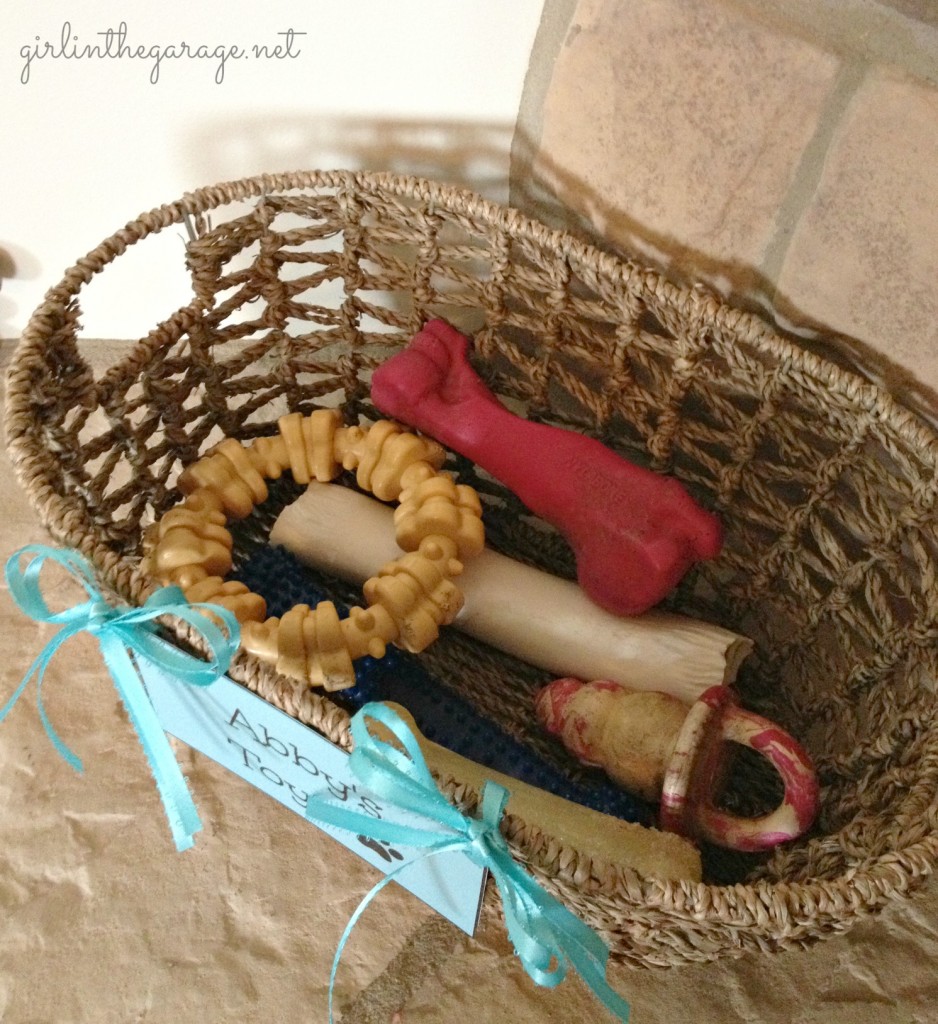 I think she likes it.   😉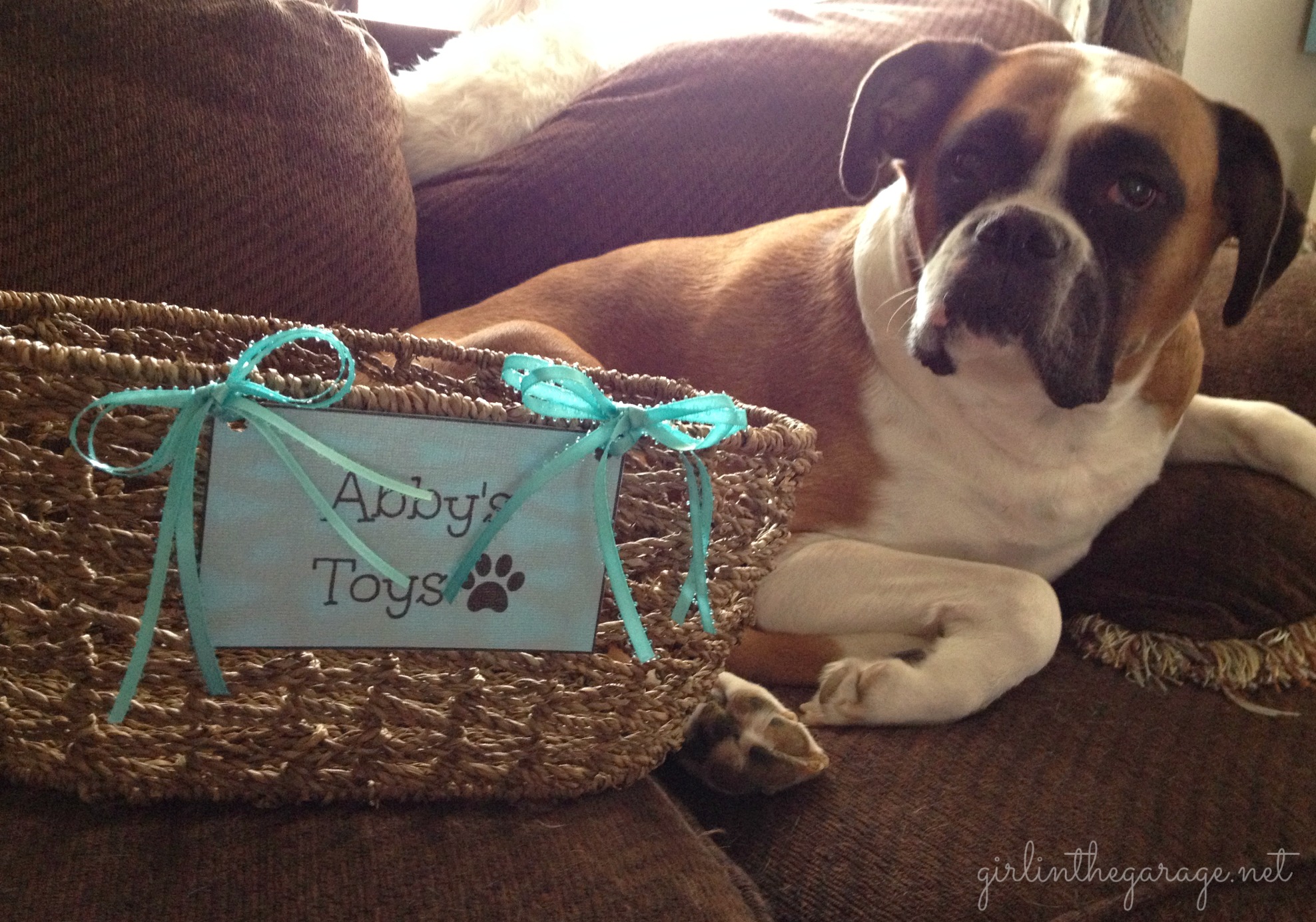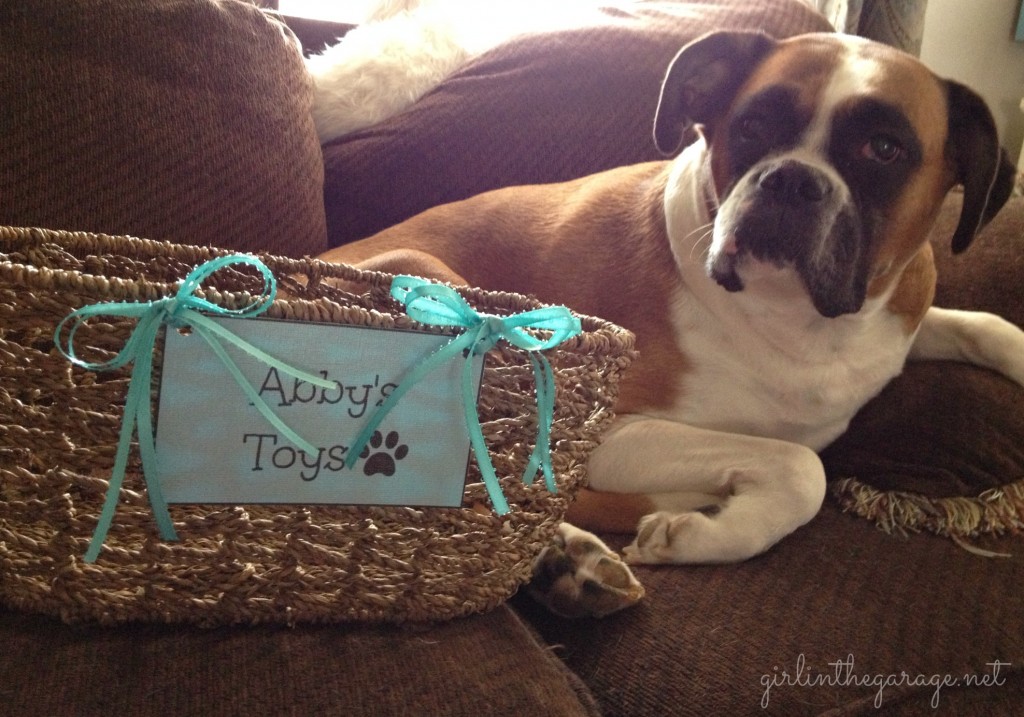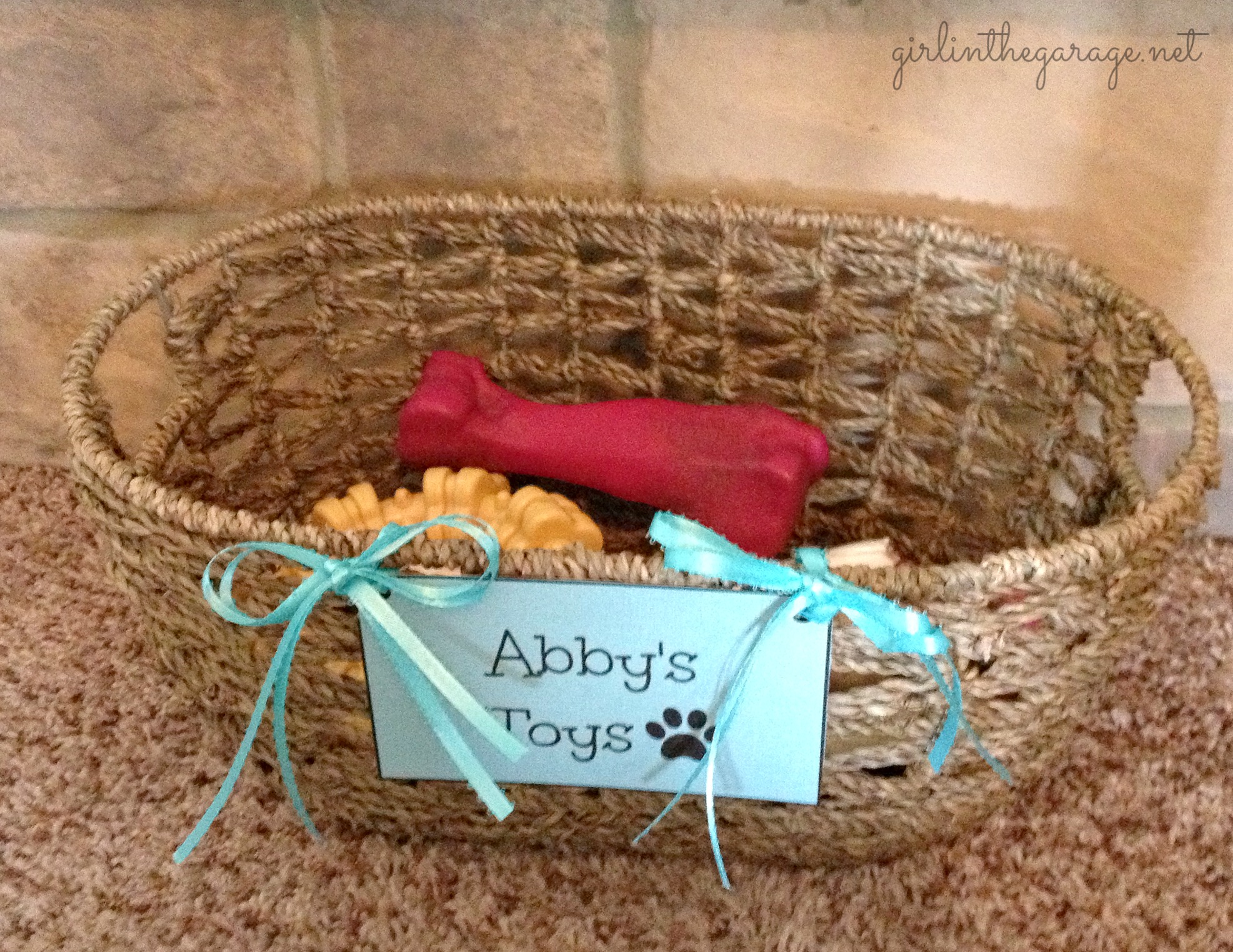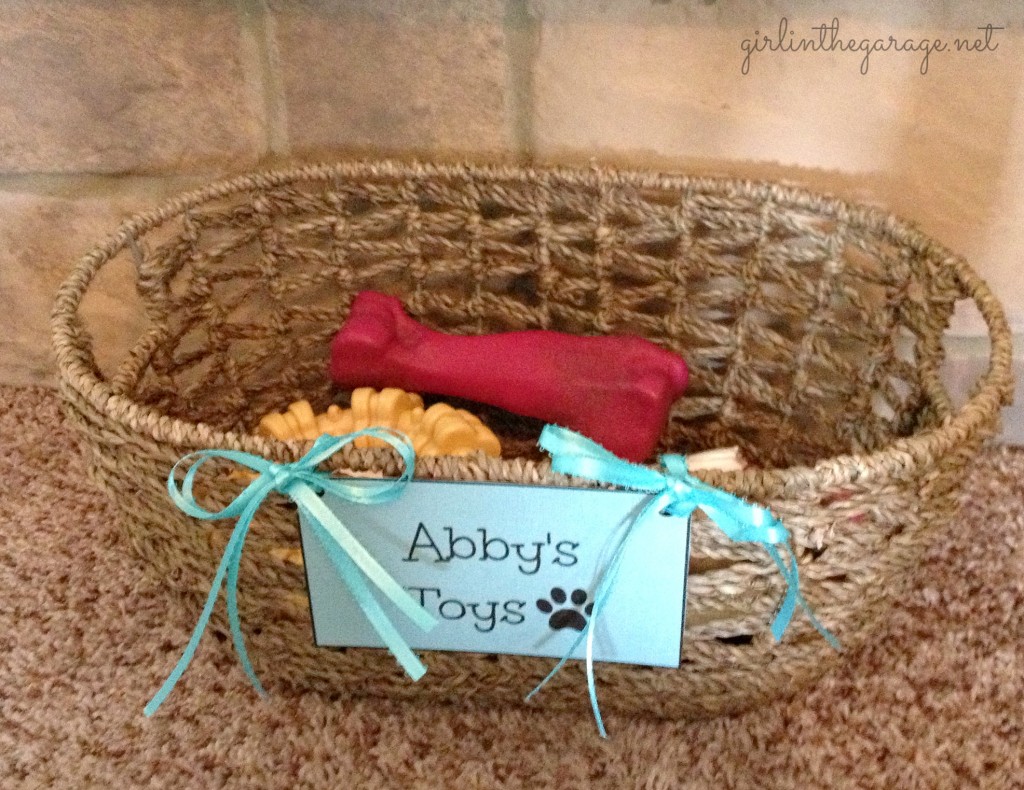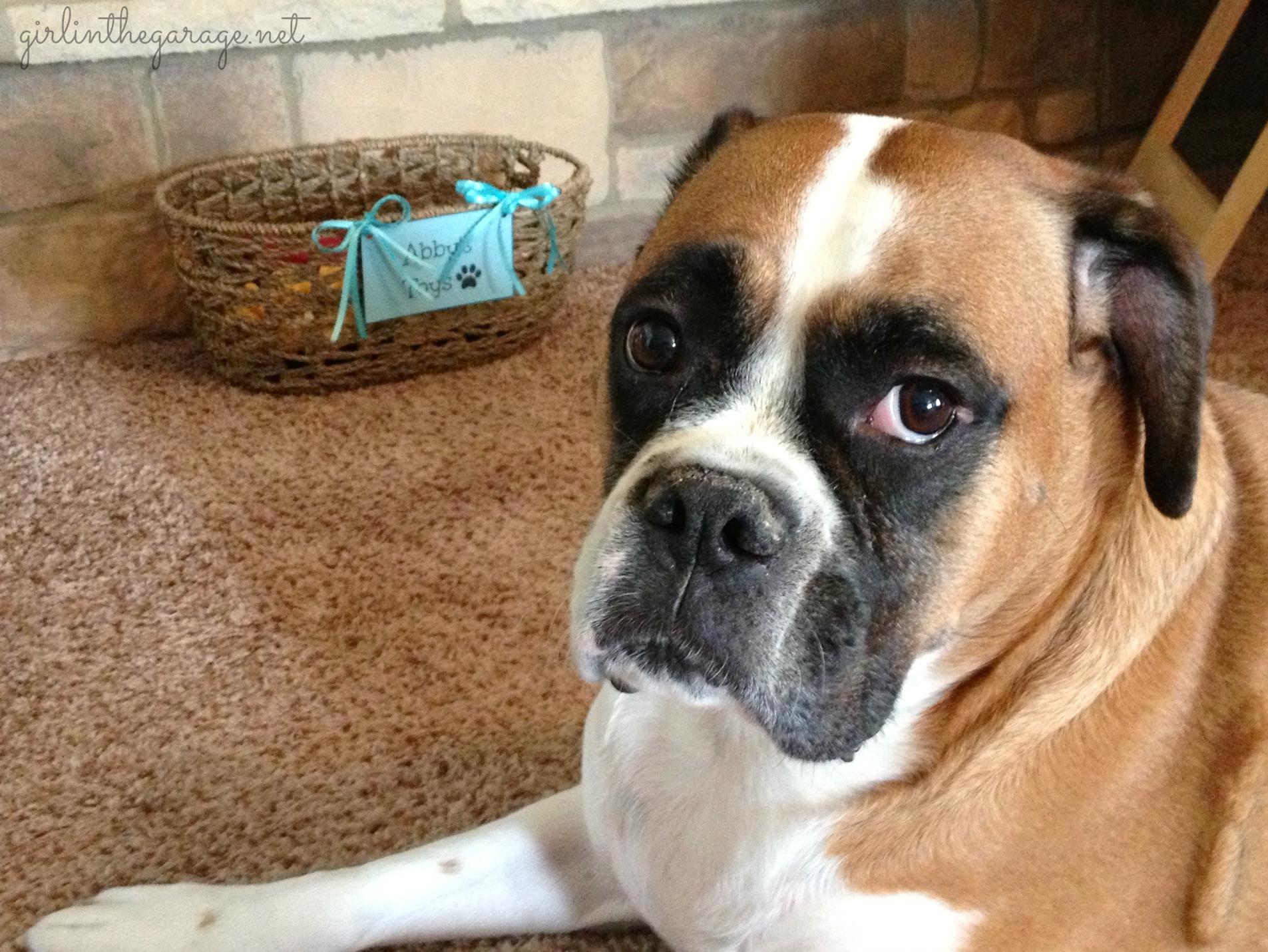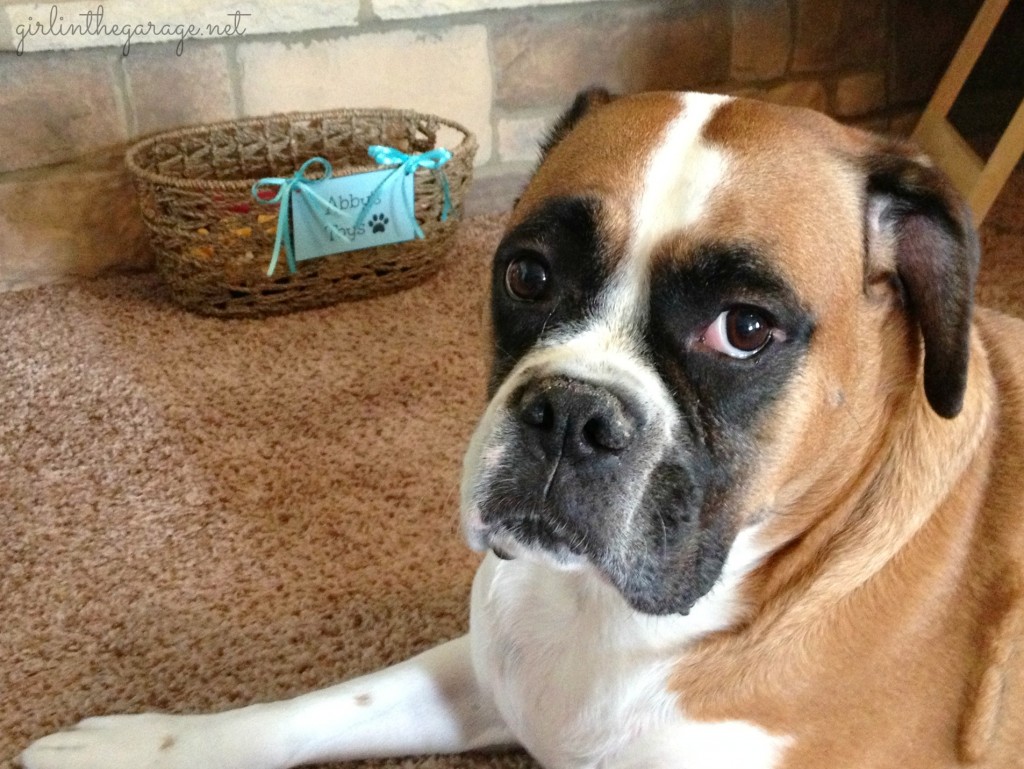 Could your house use something like this?  It was so easy and such a welcome solution to our problem.  Now if only we could teach Abby to put her toys in the basket when she's finished playing with them…   😉
Jen
Join the GITG Community
When you join this thriving online community of 90,000 creative souls, you'll be inspired to discover hidden artistic talents and learn skills to boldly face DIY projects with confidence.
You'll also receive my free guide "Just Paint It: 7 Tips for Transforming Furniture with Confidence."