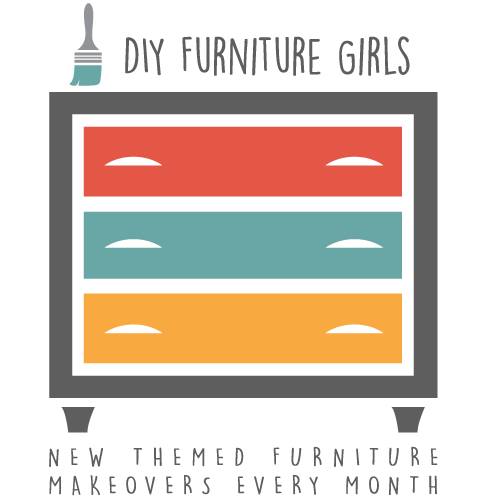 Happy Themed Furniture Makeover Day!  New year, new logo, and some lovely new bloggers have joined our DIY Furniture Girls group.  This month's theme is Shades of White, and I chose this chair with a very blue suede seat for my project: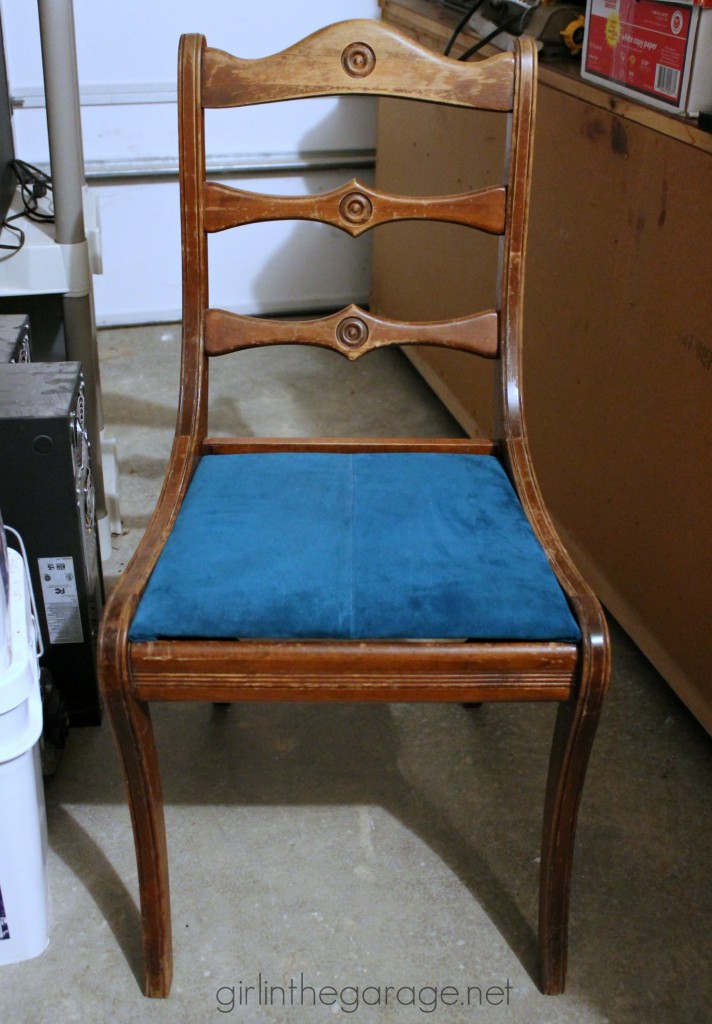 First things first, off came the seat and the suede (buh-bye!).  There was basically no padding, just a thin cotton layer, so I added extra cushion…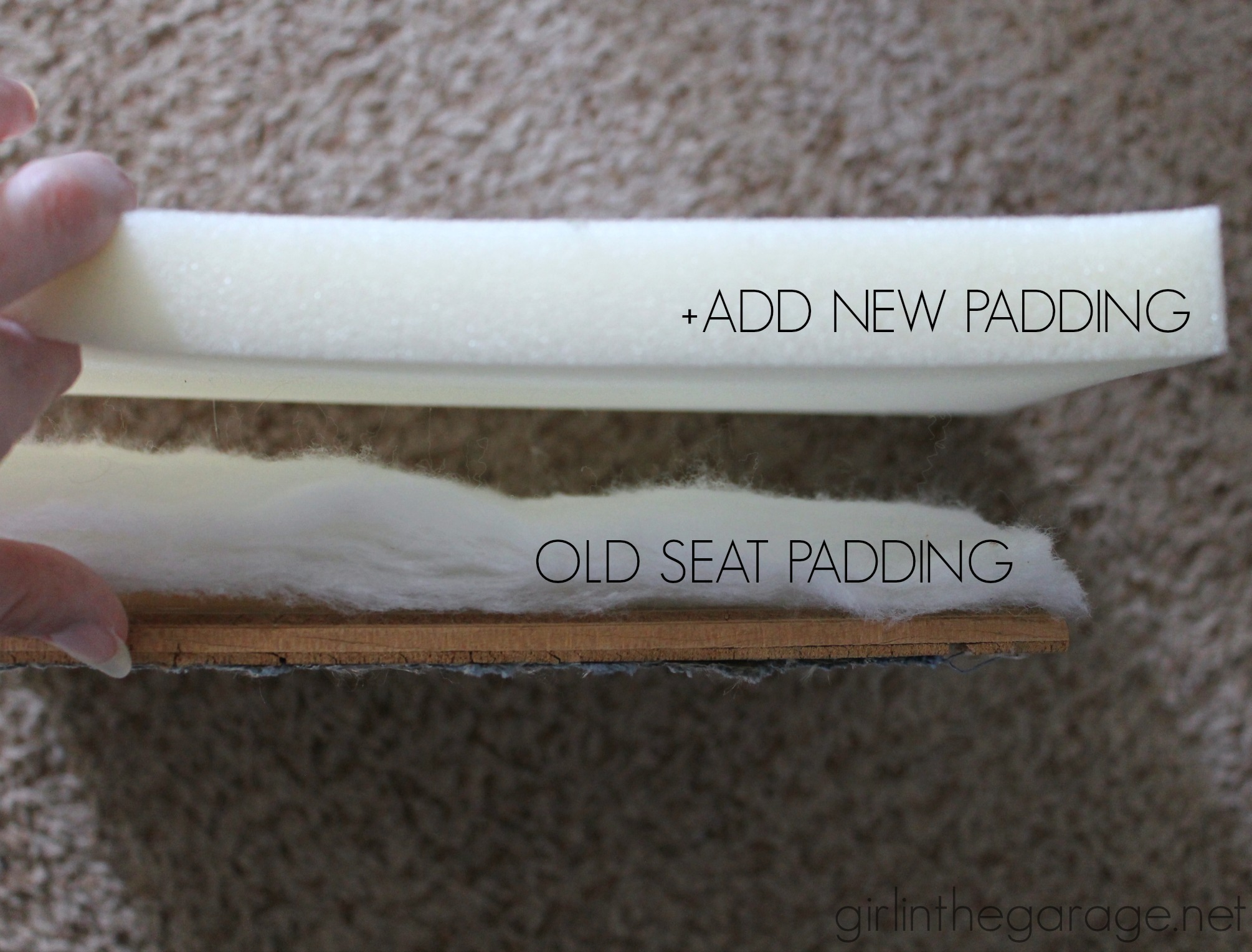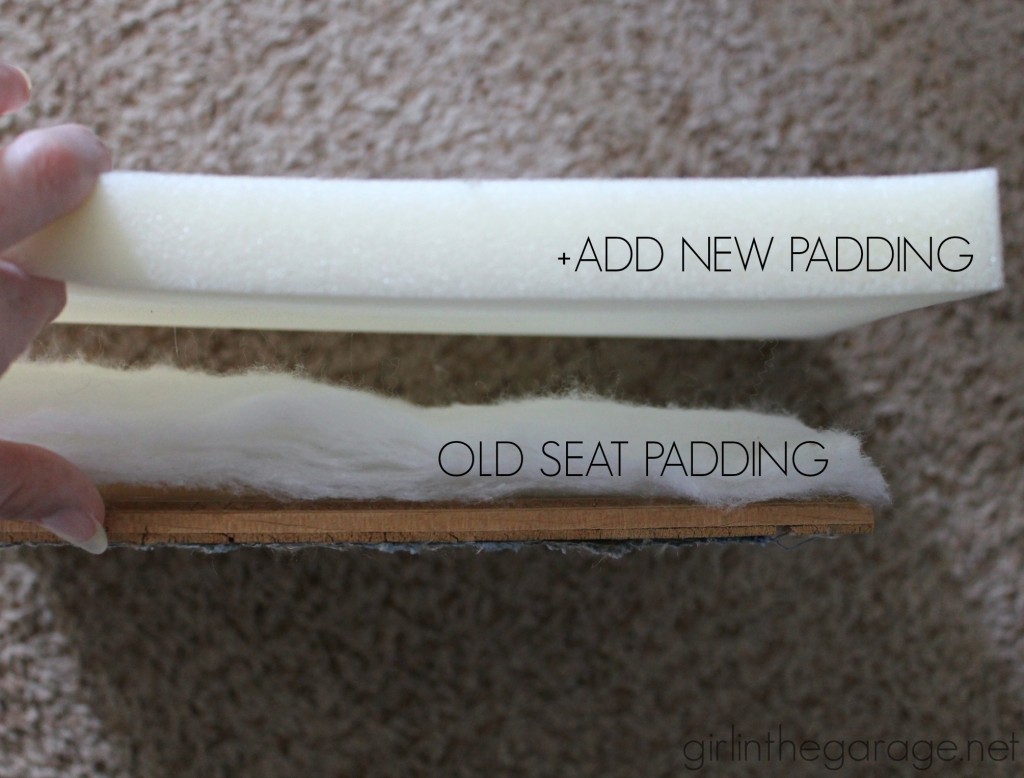 The cushion was a little big but it was easy to cut to the right size.  You can buy these pads for a few dollars pretty much anywhere fabric is sold.  Then I recovered the seat in pretty fabric from Hobby Lobby.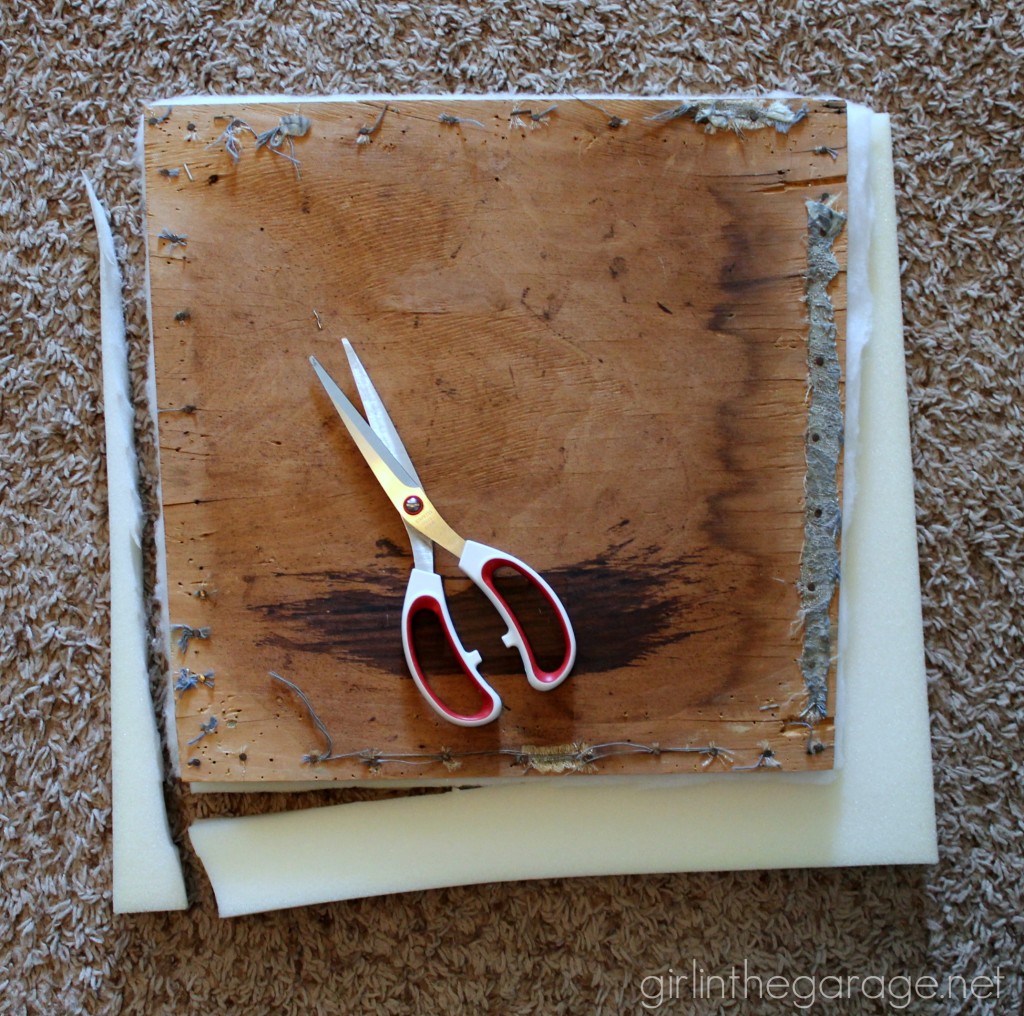 For the Shades of White theme I painted the chair in Old White Chalk Paint®.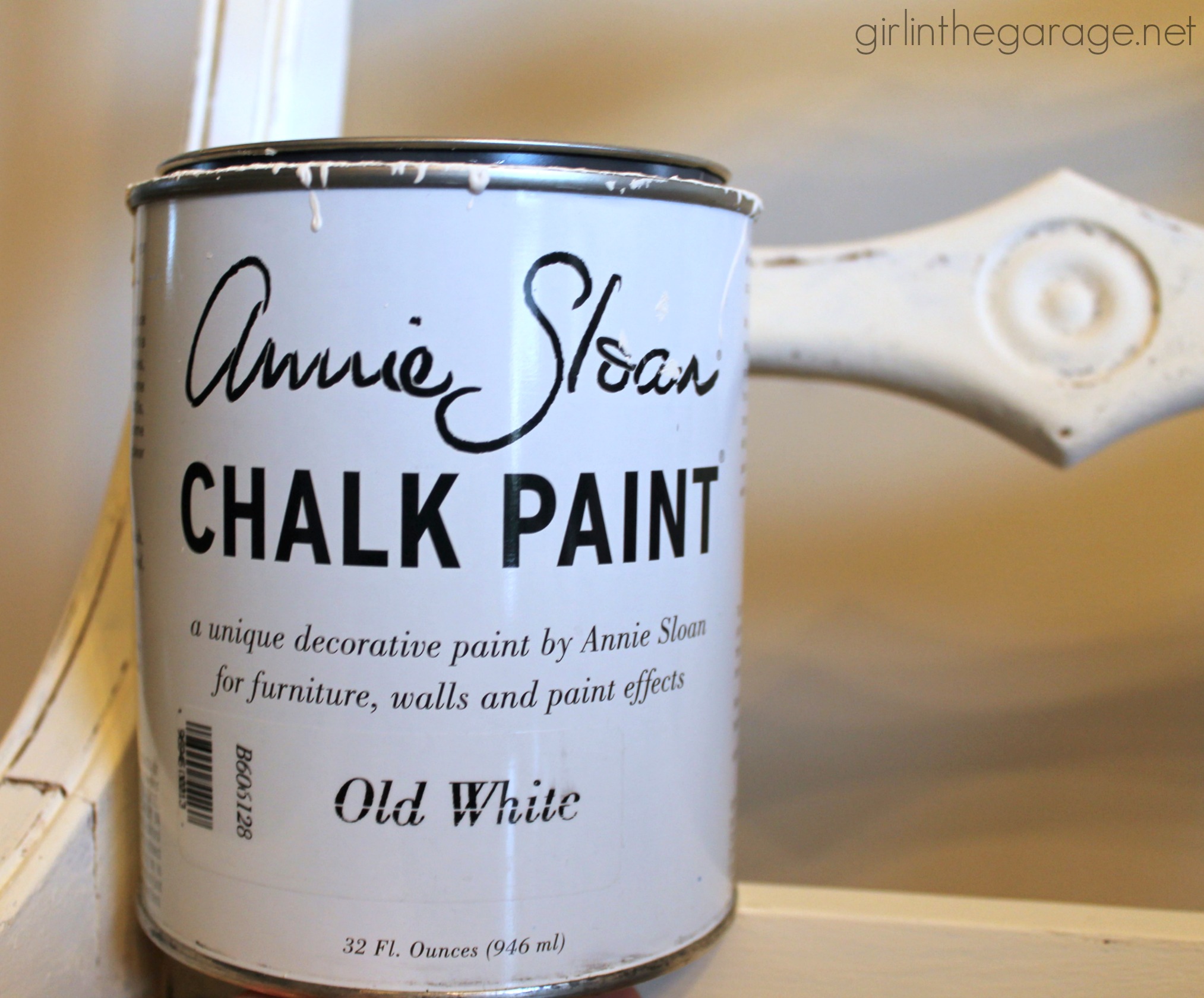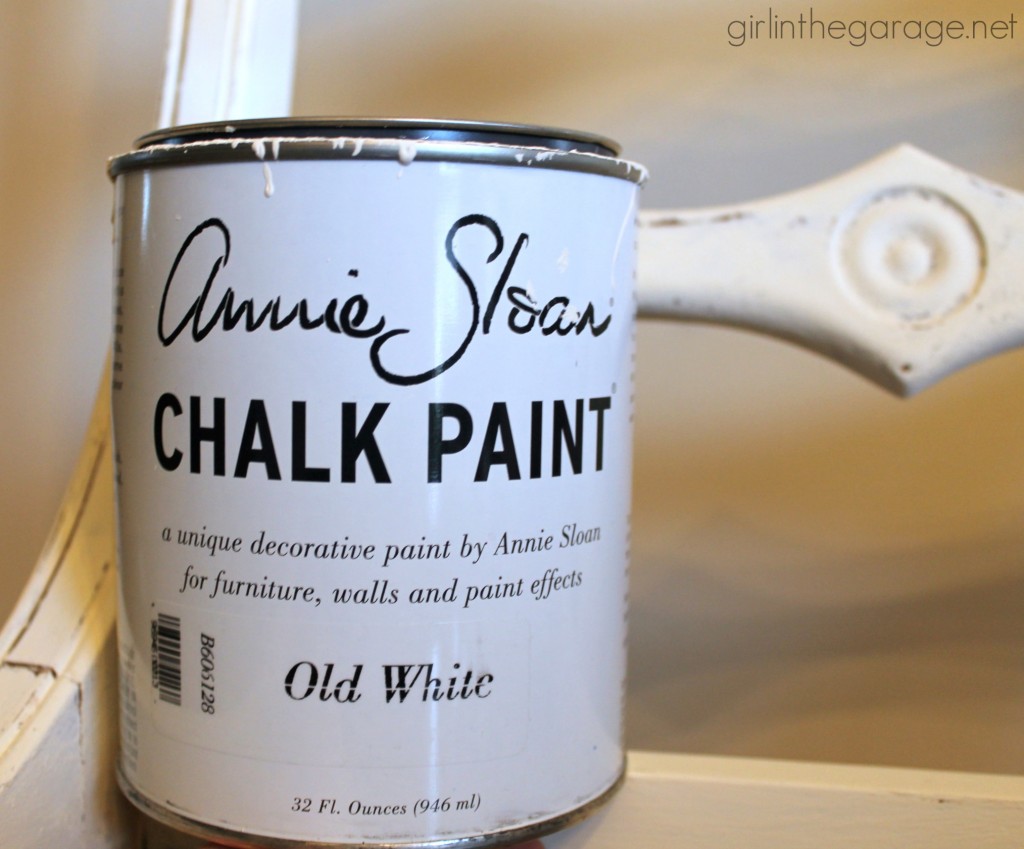 And here is the final look….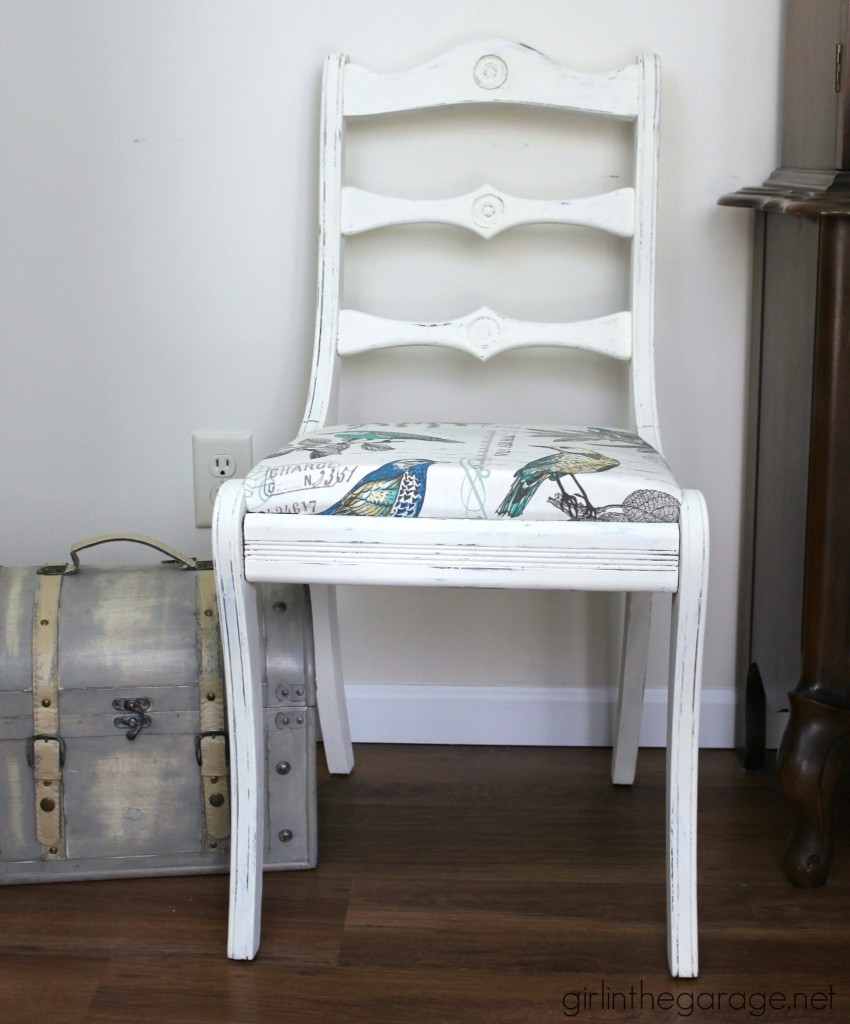 I did some distressing for fun, and to keep the original vintage style…
This may be a winter theme but this chair sure has me longing for spring!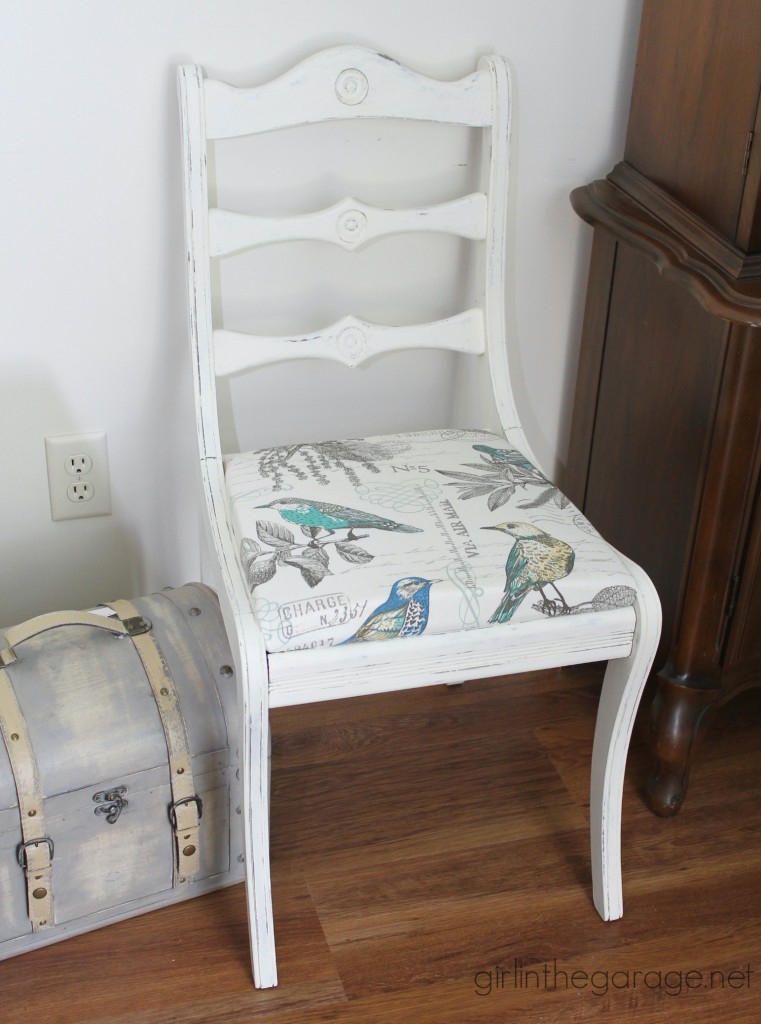 Here's a before/after of my vintage chair makeover: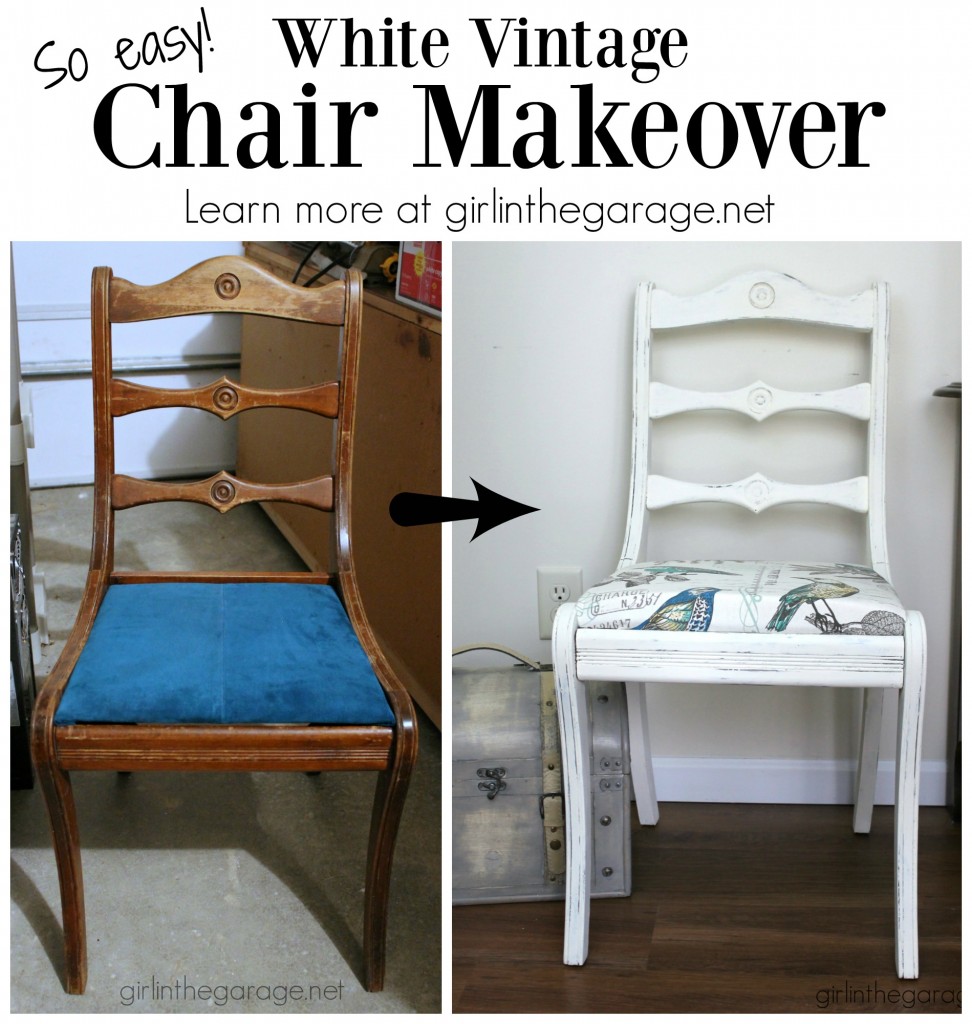 Jen
Next, visit my talented friends below!  xo