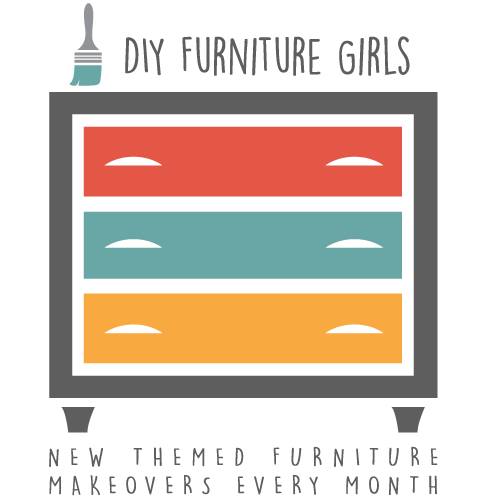 Happy Themed Furniture Makeover Day!  New year, new logo, and some lovely new bloggers have joined our DIY Furniture Girls group.  This month's theme is Shades of White, and I chose this chair with a very blue suede seat for my project: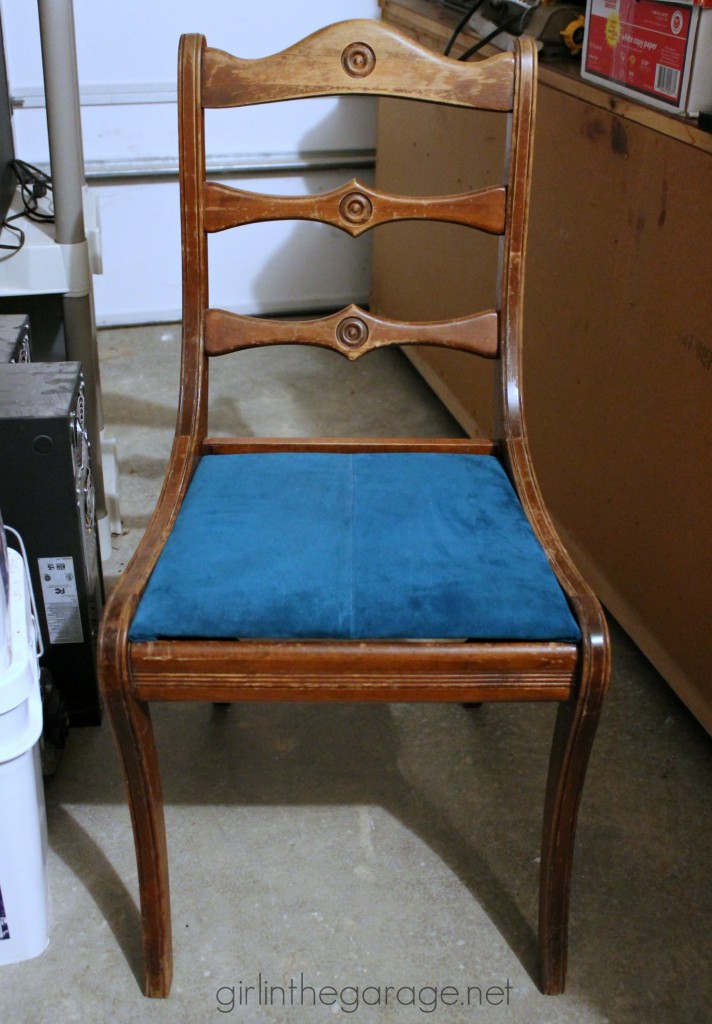 First things first, off came the seat and the suede (buh-bye!).  There was basically no padding, just a thin cotton layer, so I added extra cushion…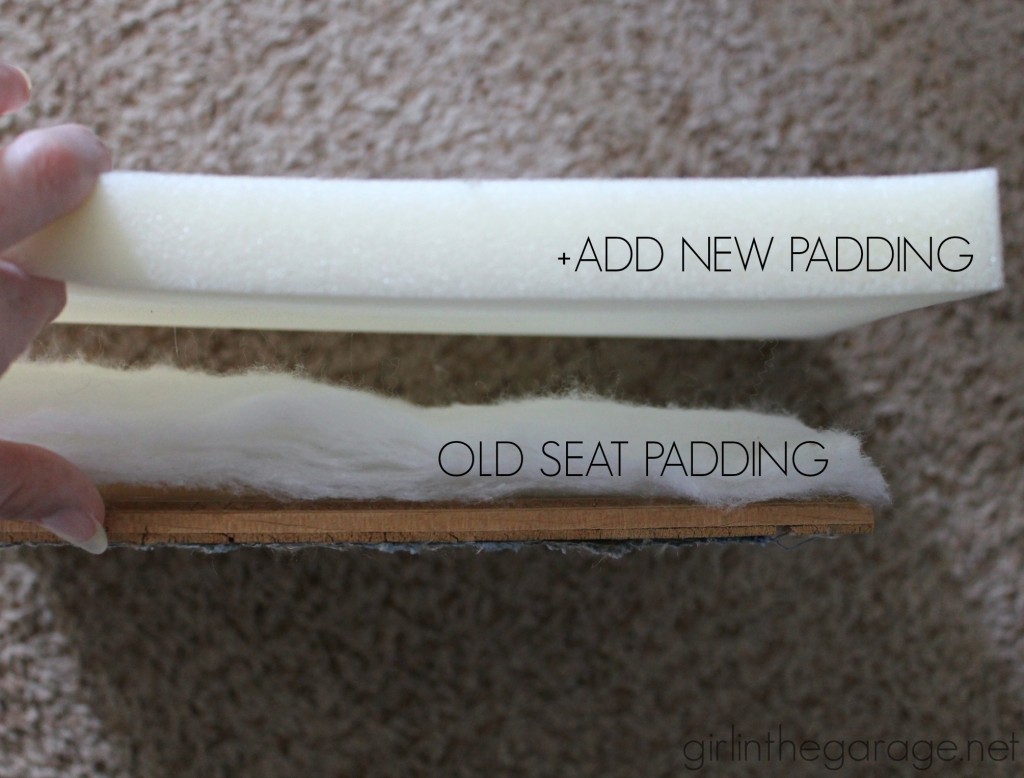 The cushion was a little big but it was easy to cut to the right size.  You can buy these pads for a few dollars pretty much anywhere fabric is sold.  Then I recovered the seat in pretty fabric from Hobby Lobby.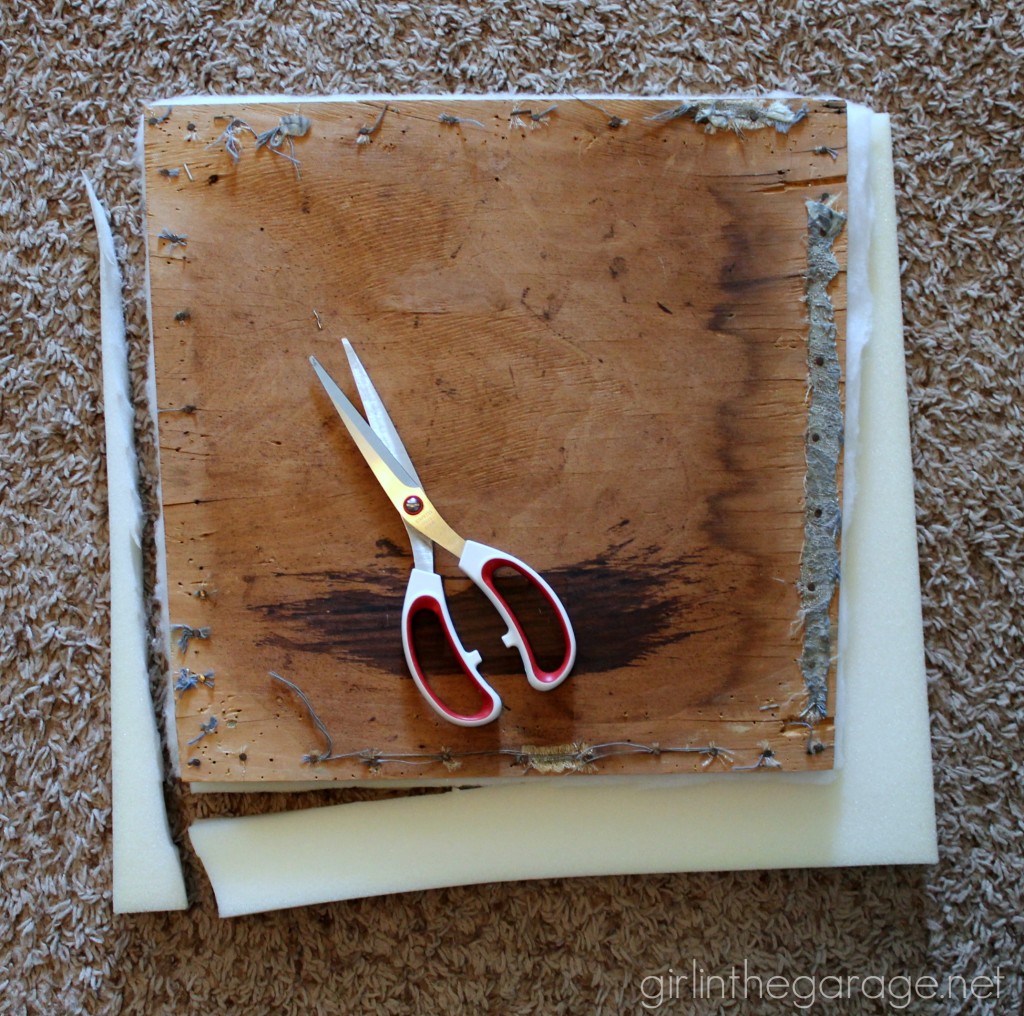 For the Shades of White theme I painted the chair in Old White Chalk Paint®.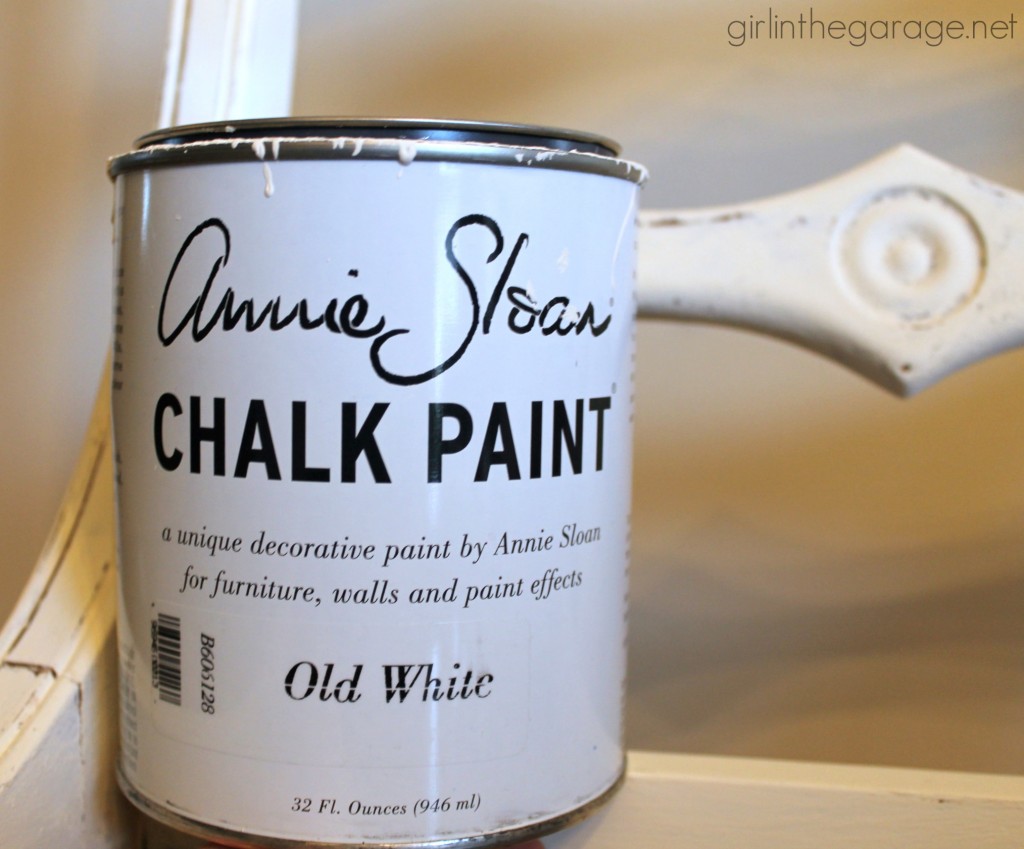 And here is the final look….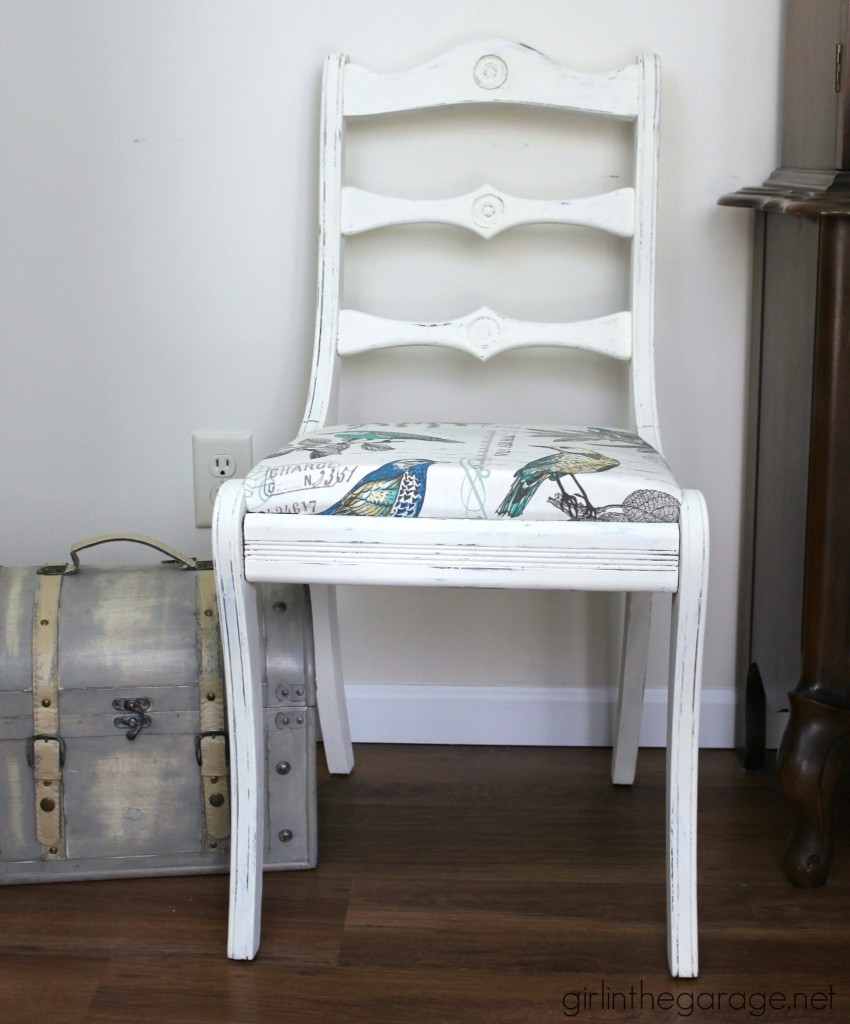 I did some distressing for fun, and to keep the original vintage style…
This may be a winter theme but this chair sure has me longing for spring!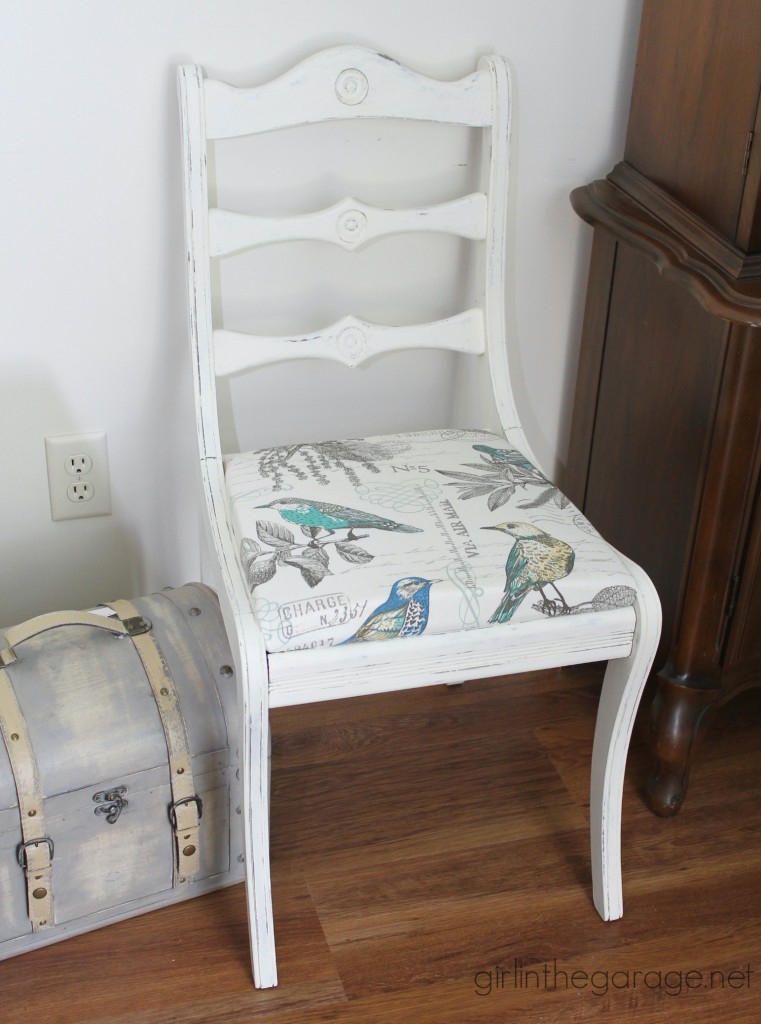 Here's a before/after of my vintage chair makeover: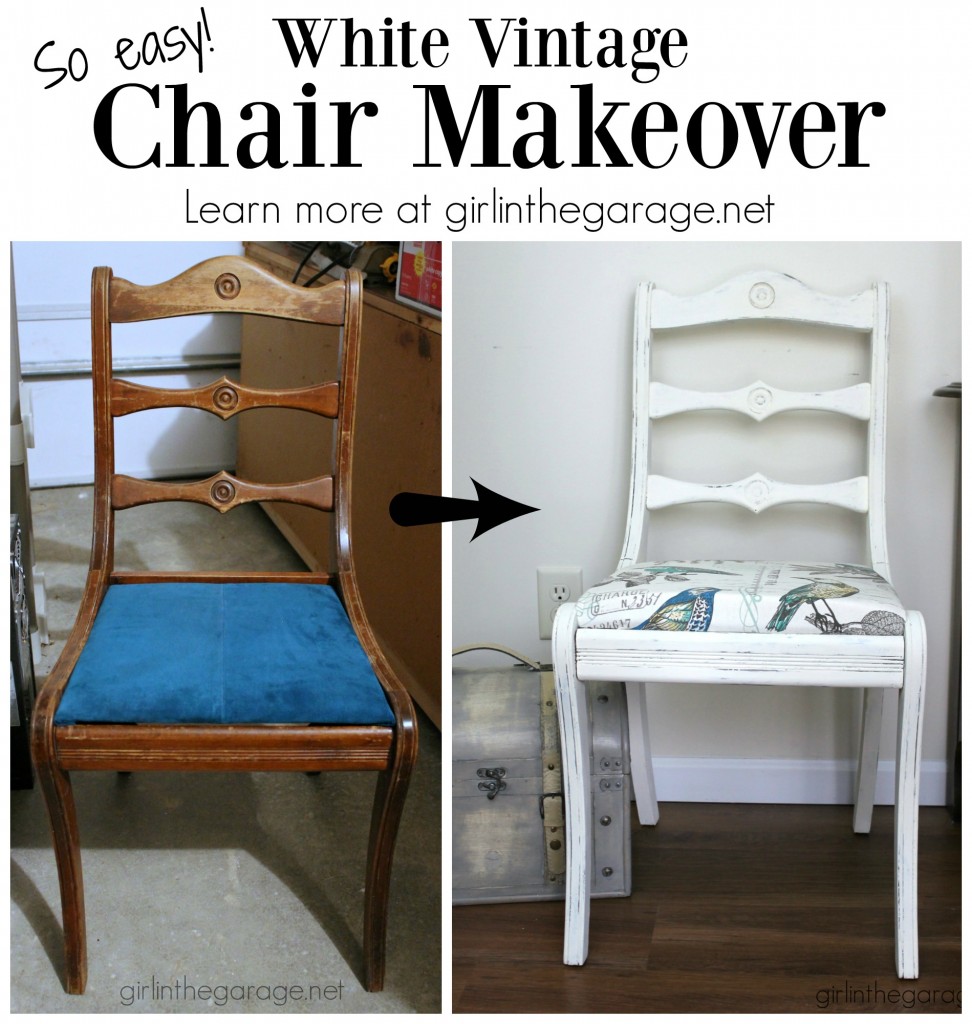 Jen
Next, visit my talented friends below!  xo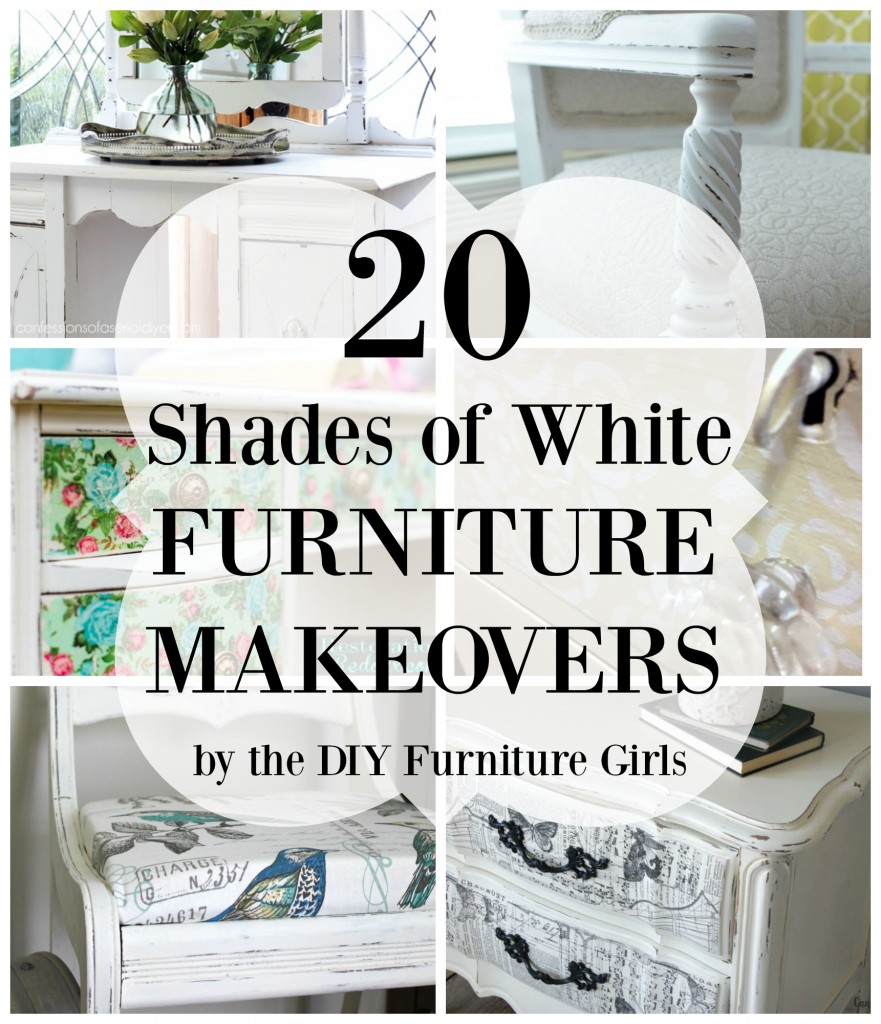 Join the GITG Community
When you join this thriving online community of 90,000 creative souls, you'll be inspired to discover hidden artistic talents and learn skills to boldly face DIY projects with confidence.
You'll also receive my free guide "Just Paint It: 7 Tips for Transforming Furniture with Confidence."