Hey guys! It's Trash to Treasure Tuesday again with my friends – one of my favorite days of the month. This month's project was definitely trashy when I found it.
I found this garage storage organizer thingy at a yard sale but I didn't plan on keeping my nails and screws in it. I knew it could be much prettier and chic.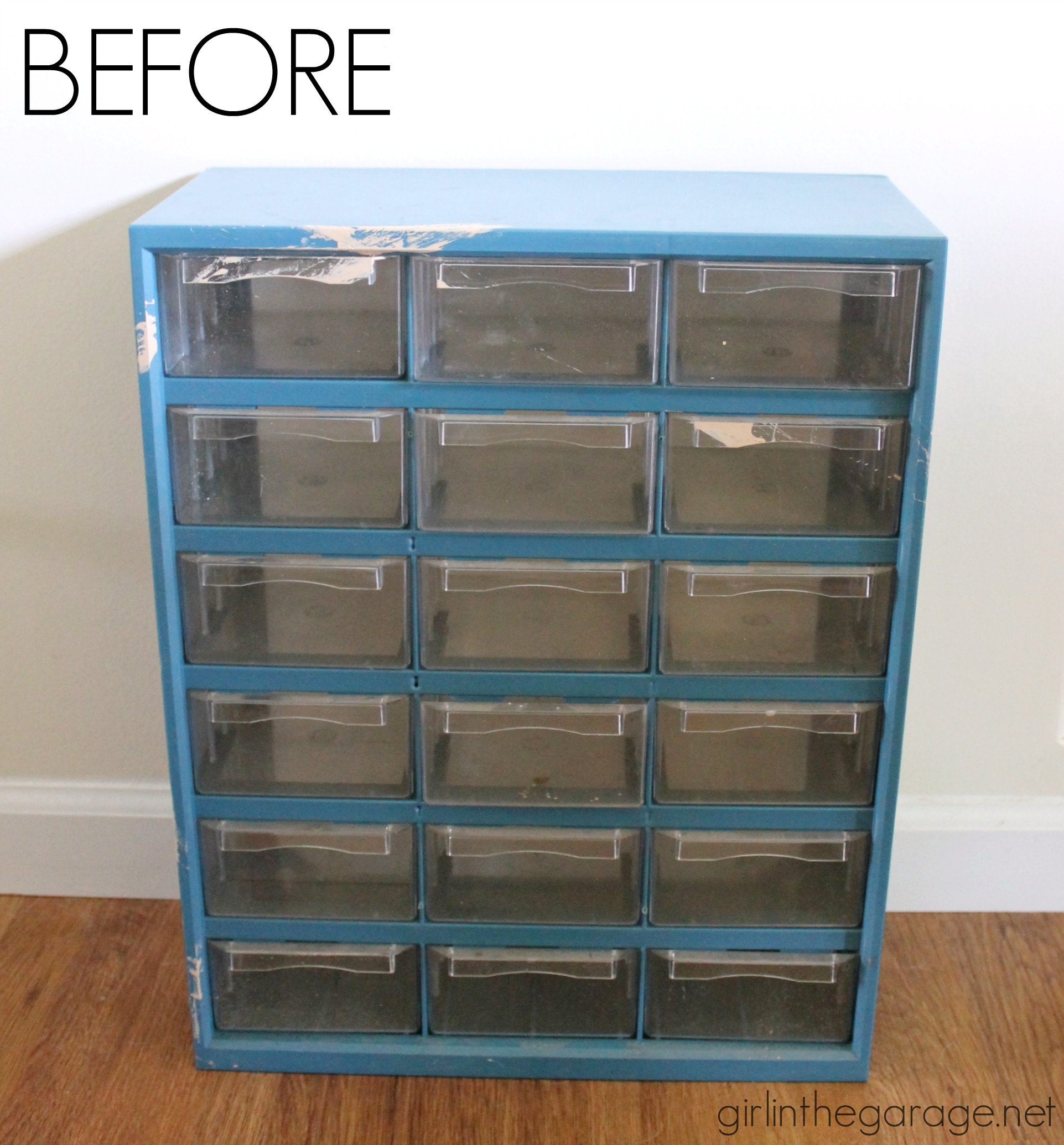 I took the drawers out and cleaned it all up. Then I took the case outside and painted it with black Rustoleum spray paint. (Discover all my favorite products and tools for doing DIY makeovers here.)
I went through my stash of scrapbook paper and picked out three sheets that coordinated. I cut out six pieces from each sheet to fill the drawer fronts.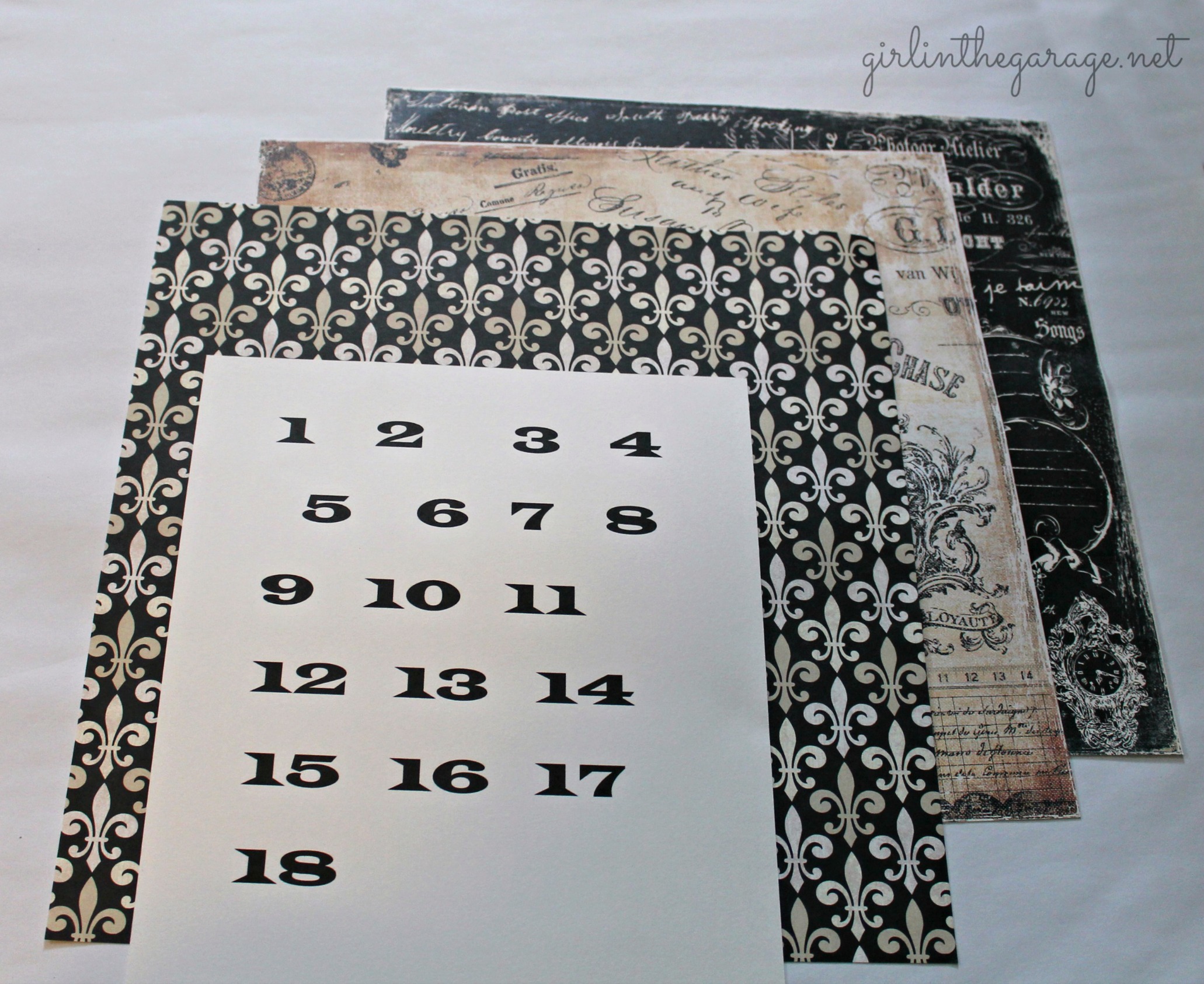 Since the front of the drawer wouldn't be see-through anymore, I thought it would be good to number each one. Otherwise it might be maddening to search through 18 different drawers to find what you need! I printed the numbers on off-white card stock.
After lots of cutting, I laid out the papers and numbers for each drawer.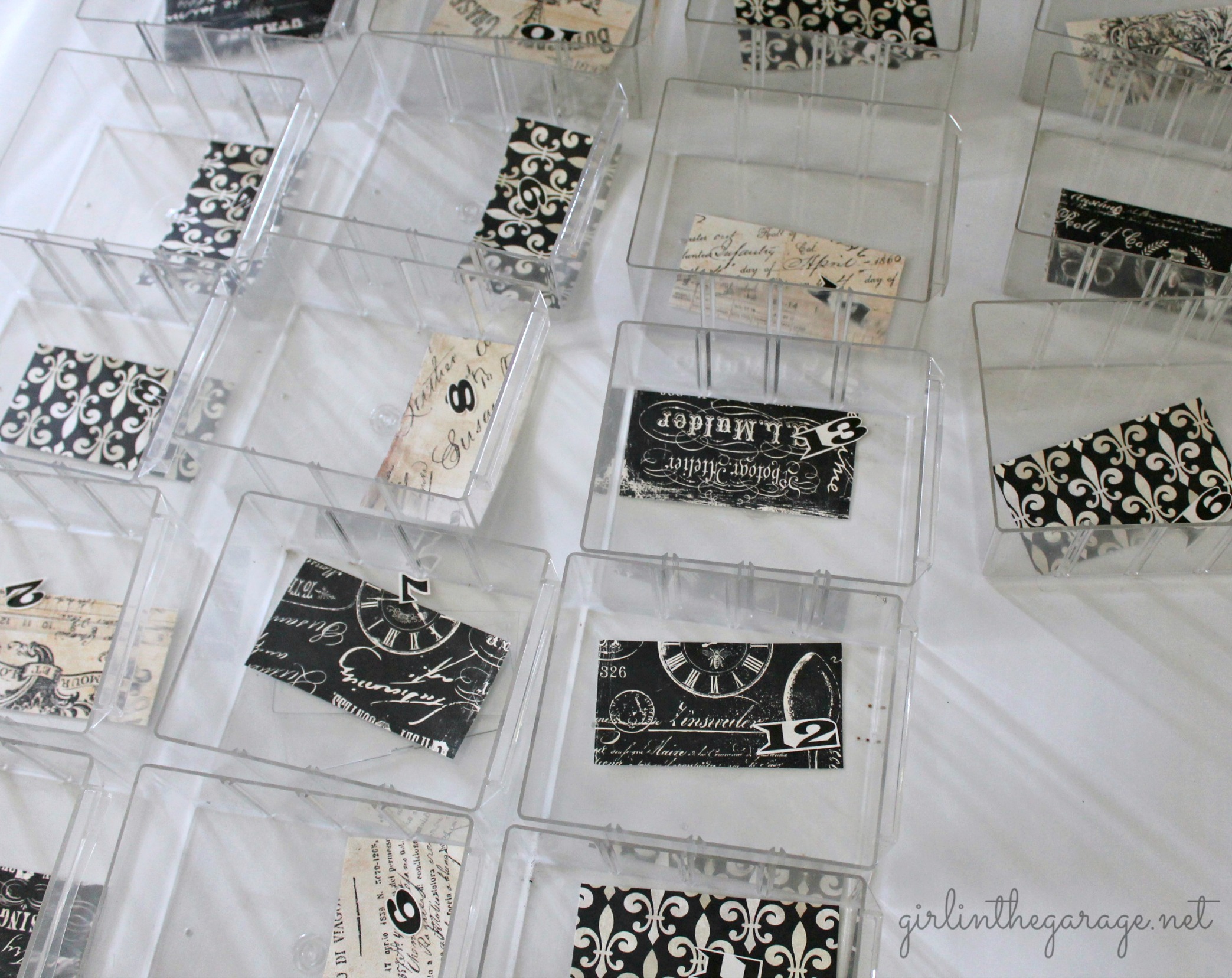 Then I used Mod Podge and an artist's brush to glue the paper in place.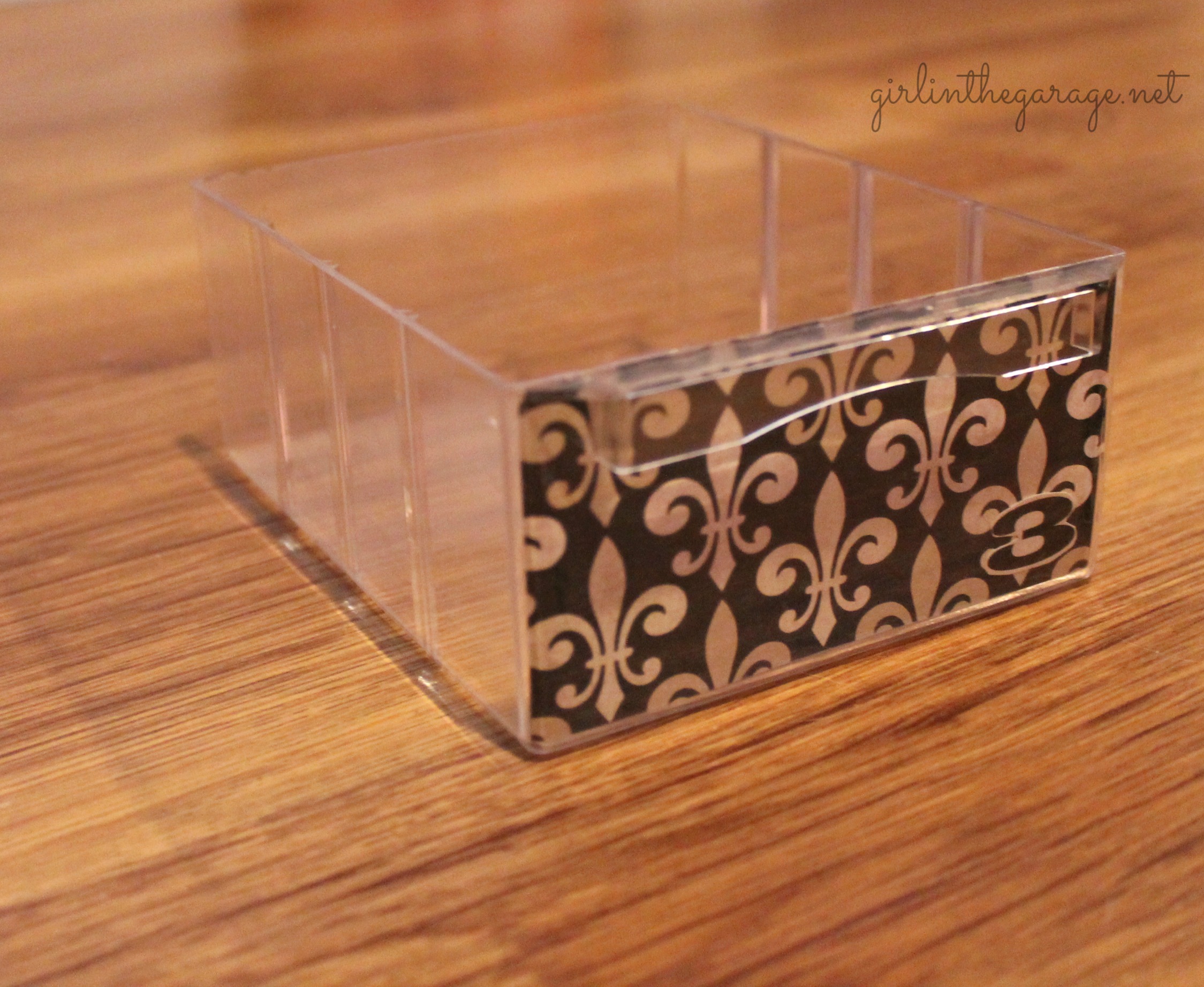 When all the drawers were finished I slid them back in and voila! This sweet little organizer was complete.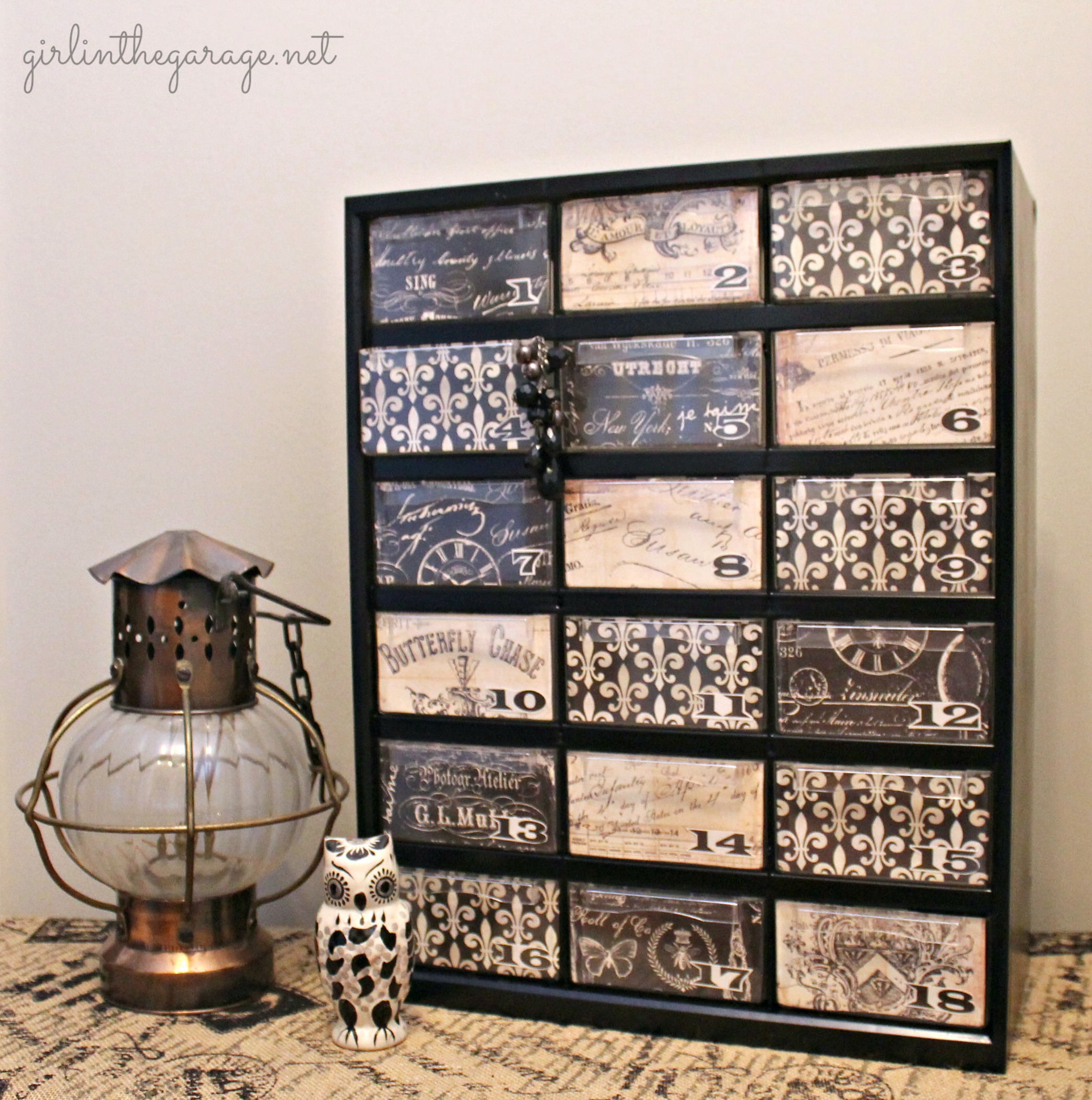 It would be great for craft storage: buttons, thread, beads, washi tape…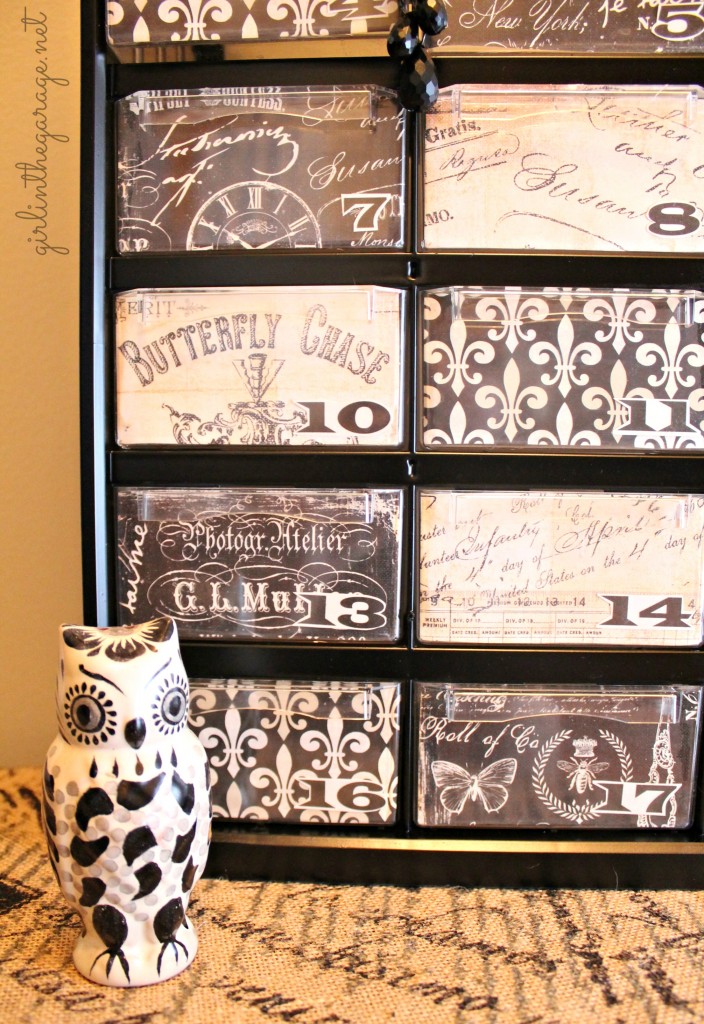 I bought this owl on a trip to Anthropologie – it's actually one half of a salt and pepper shaker set but I got it on clearance because the other owl was missing. Lucky me!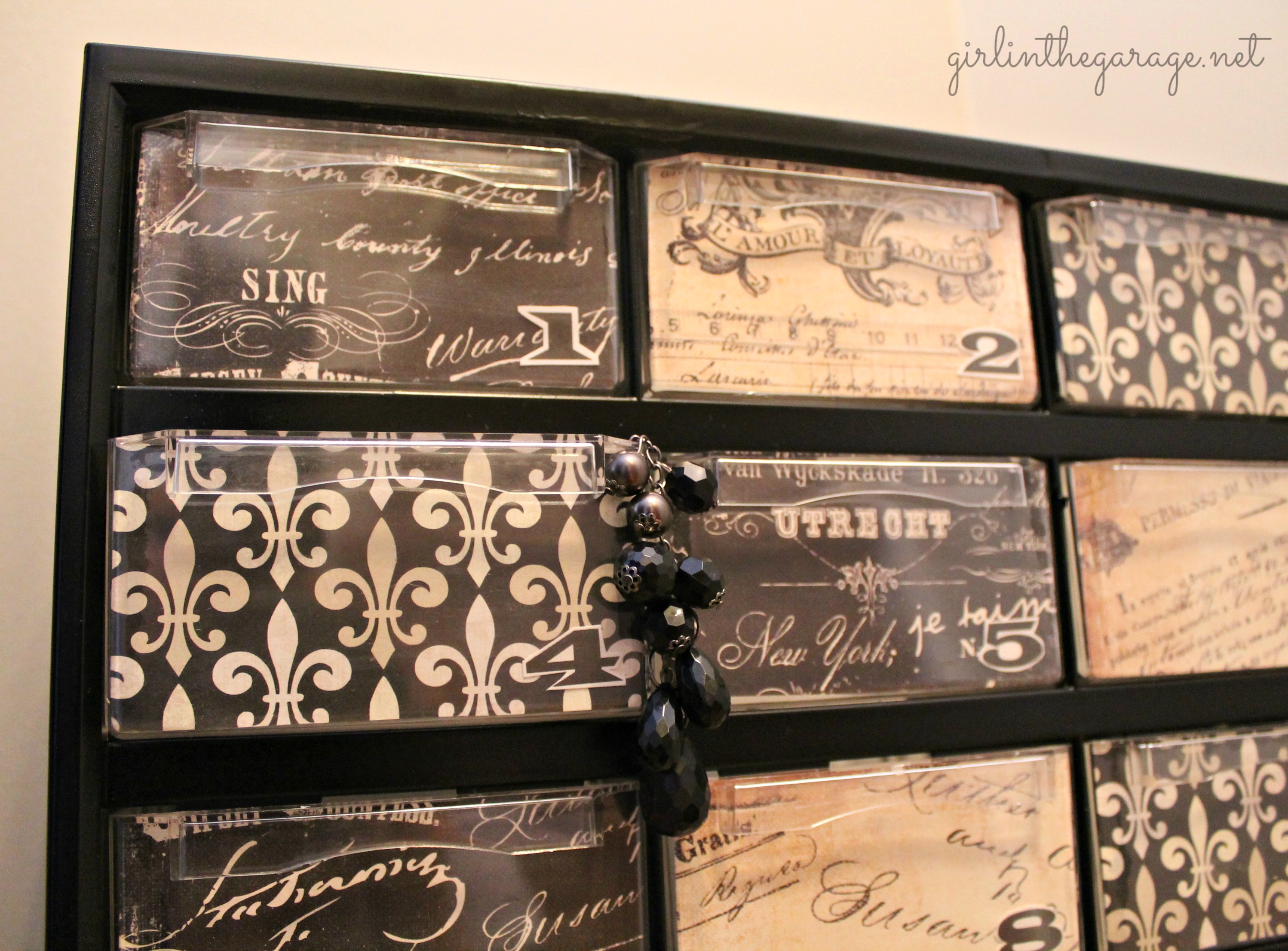 I love this paper; I'm a sucker for anything with a French or vintage theme.
Here's a reminder of the before and after below. Feel free to Pin this project for later or share this idea with a friend.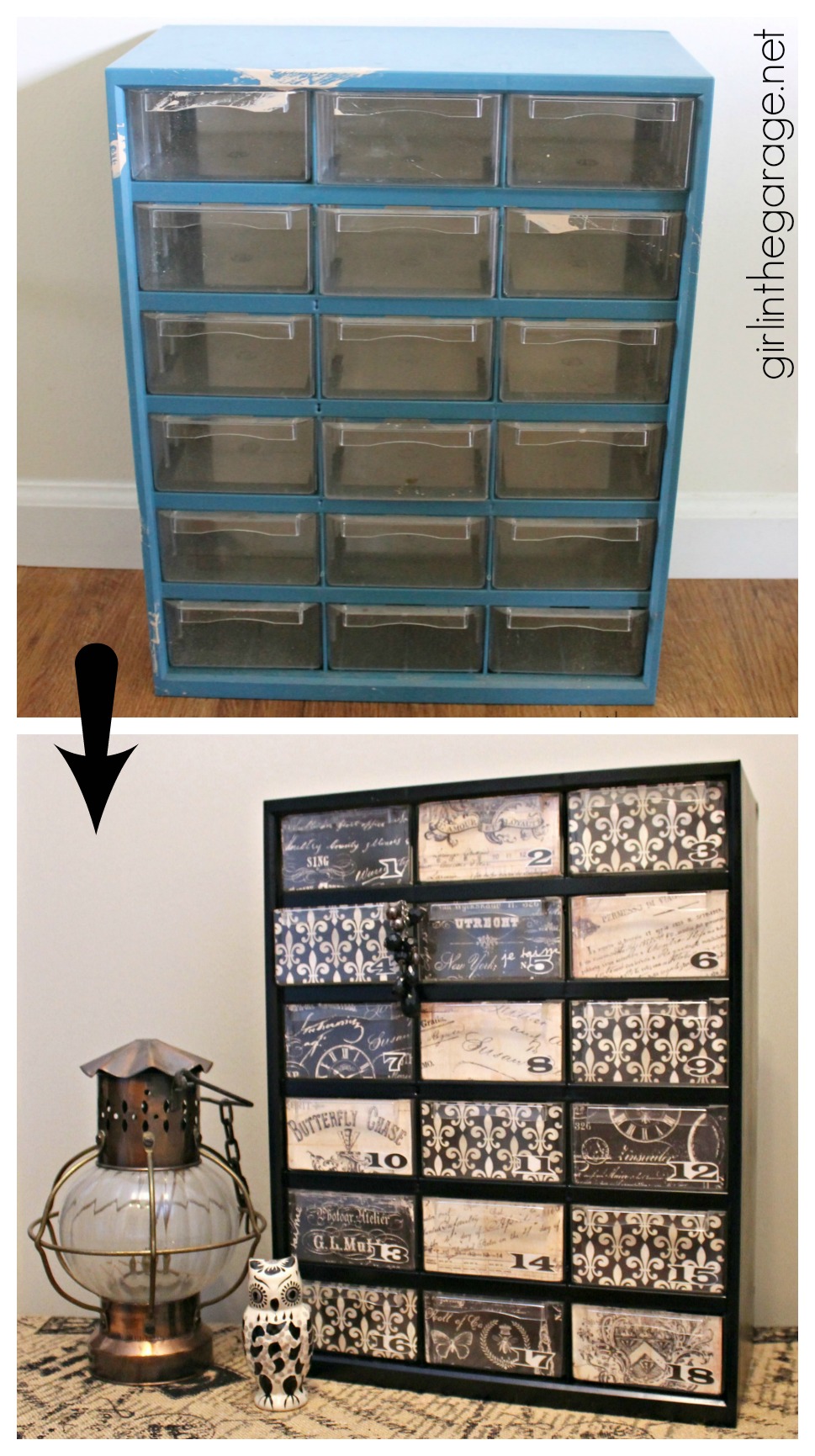 I hope you liked this revival of one of my favorite Trash to Treasure makeovers!
Jen, Girl in the Garage
Next, visit my friends' makeovers below – click the links to see the Afters!