Hey guys! I'm so excited to be sharing a makeover today – it seems like it's been forever!  I just love Trash to Treasure day.  It's always fun to see what my friends have transformed with their free or thrifted items.  (You can see their projects at the end of this post.)
So obviously today is NOT Tuesday… long story short, my web host was having problems so my blog was completely shut down all day Monday and most of Tuesday.  When it started working Tuesday night, I couldn't sign in to actually do anything – I was totally locked out – and I could finally sign in this morning (Thursday).  Hooray!  What a crazy and frustrating series of events and everything is (hopefully) all good now.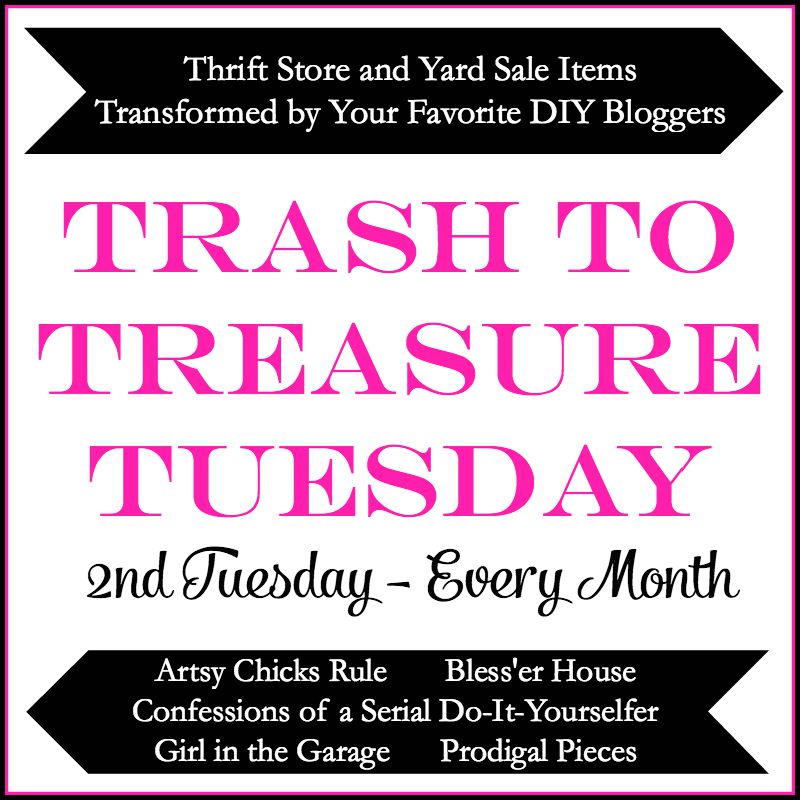 Here's the storage cabinet that I redid.  I use the word "storage" loosely.  It's made out of really flimsy boards and I think it's meant to hold CDs or DVDs. (Or maybe it's a toilet paper tower? Ha)  Anyway it is super tall and thin.  I bought it off someone in a Facebook group months ago and honestly had buyer's remorse afterward.  I had no idea what I was going to do with it!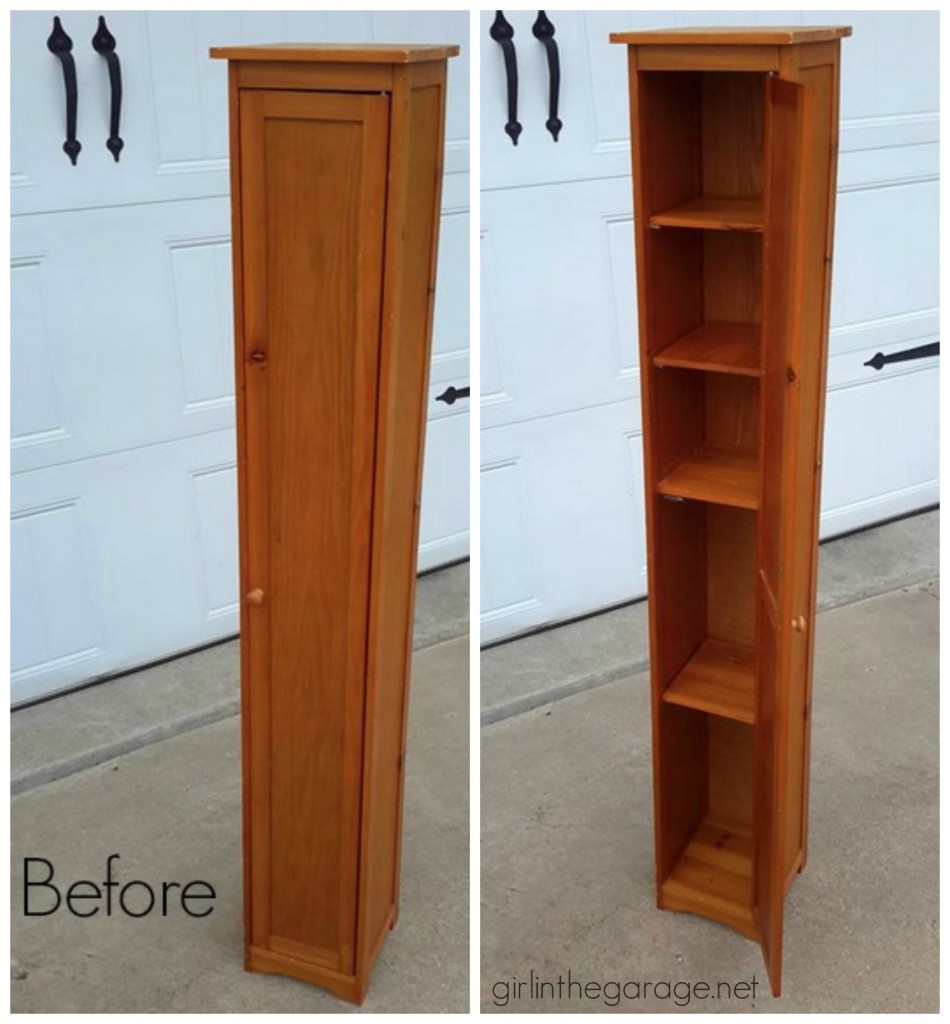 First I painted all of it in Annie Sloan Chalk Paint® in Old White.  Then I added a graphic on the front.  To do this I created a vertical word in PicMonkey, printed it onto transparency paper, and then used an overhead projector and traced the letters onto the cabinet with a pencil.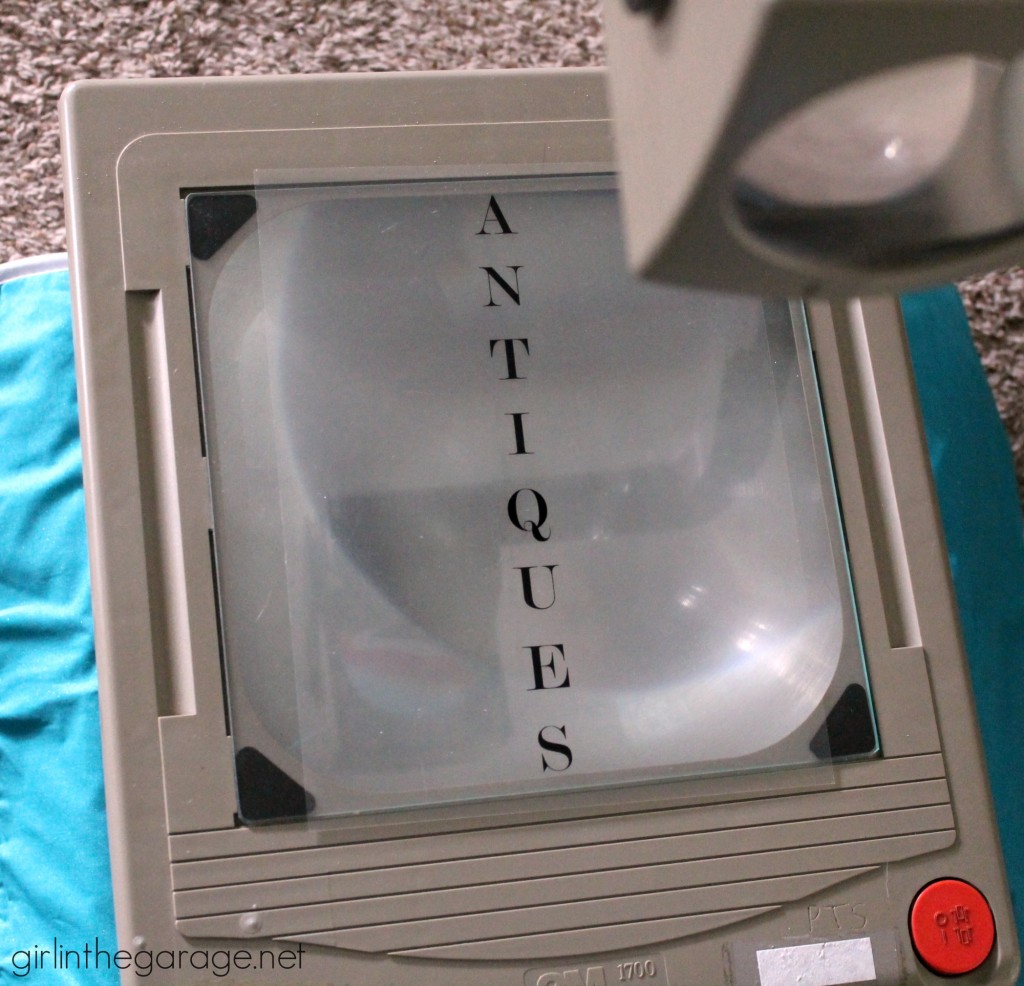 Then I laid the cabinet down and painted the letters with black craft paint and a thin brush.    The idea was for it to look like one of those old vintage signs that so many people hang in their homes.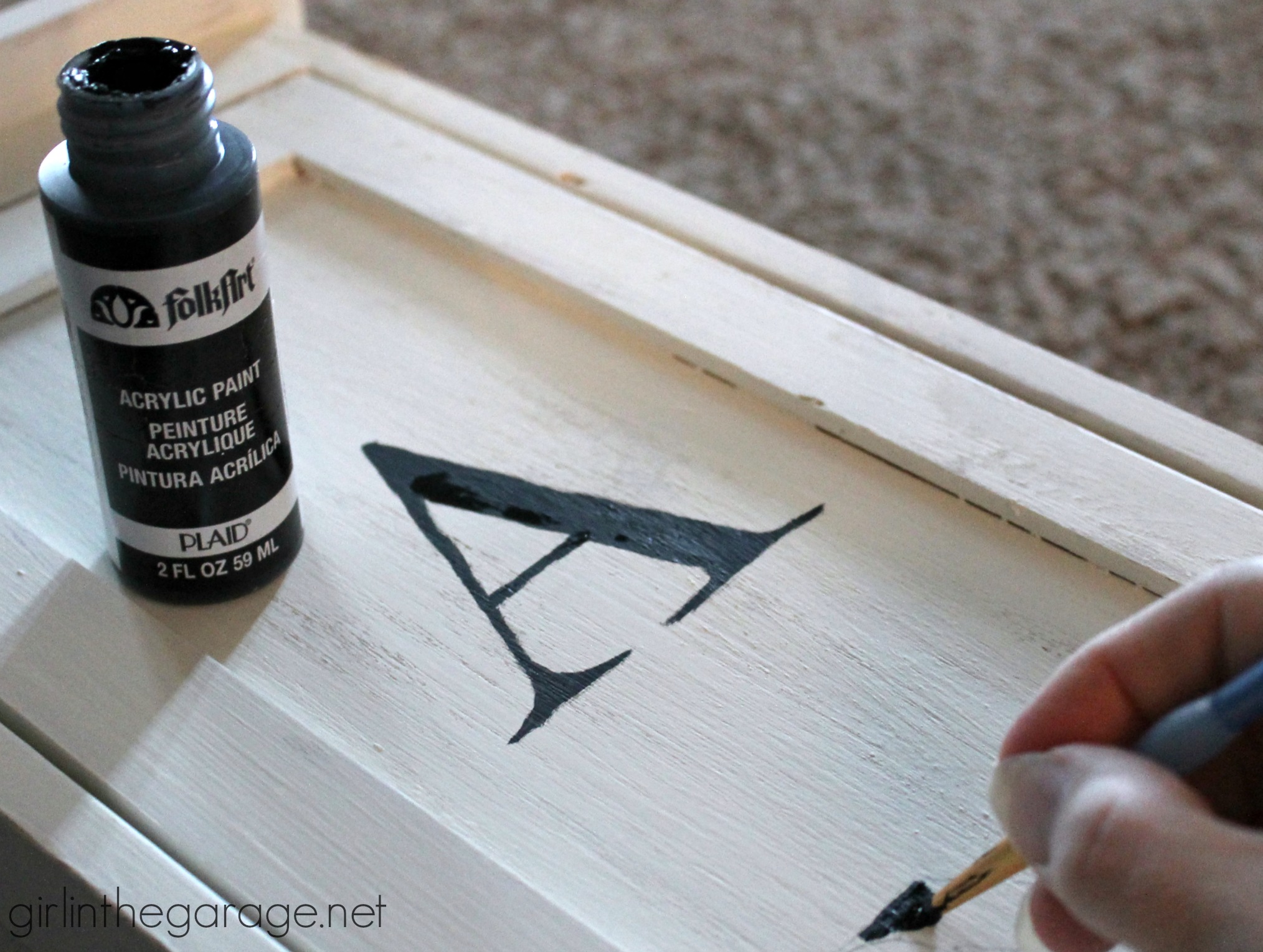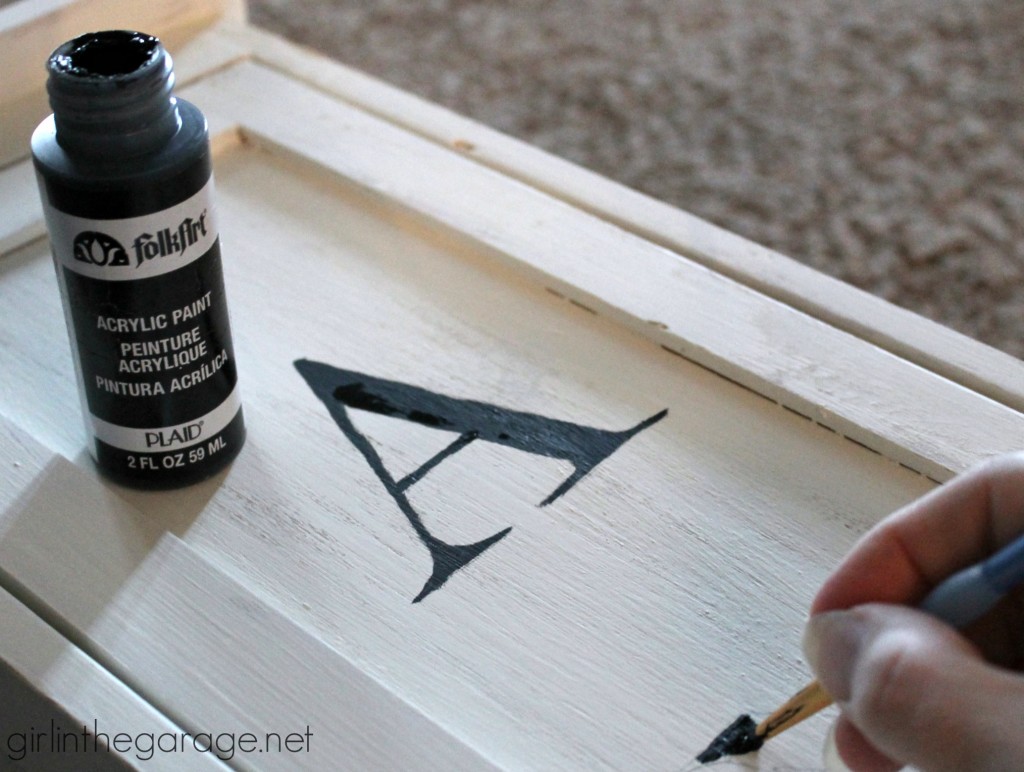 I distressed it lightly and finally I added a coat of Annie Sloan's clear wax to protect it.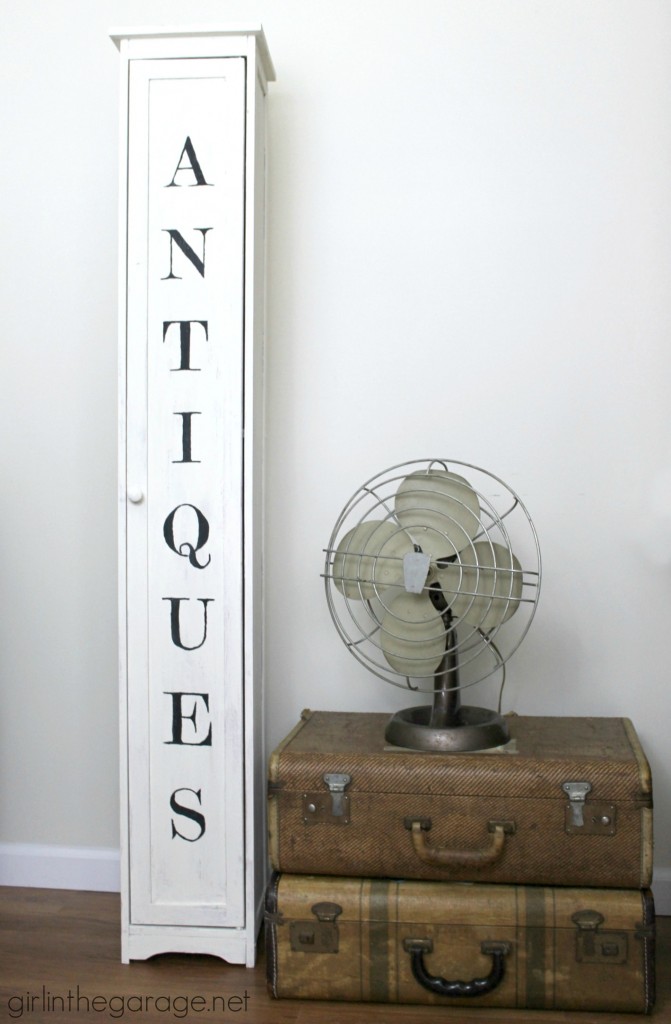 From plain old boring to so charming, right?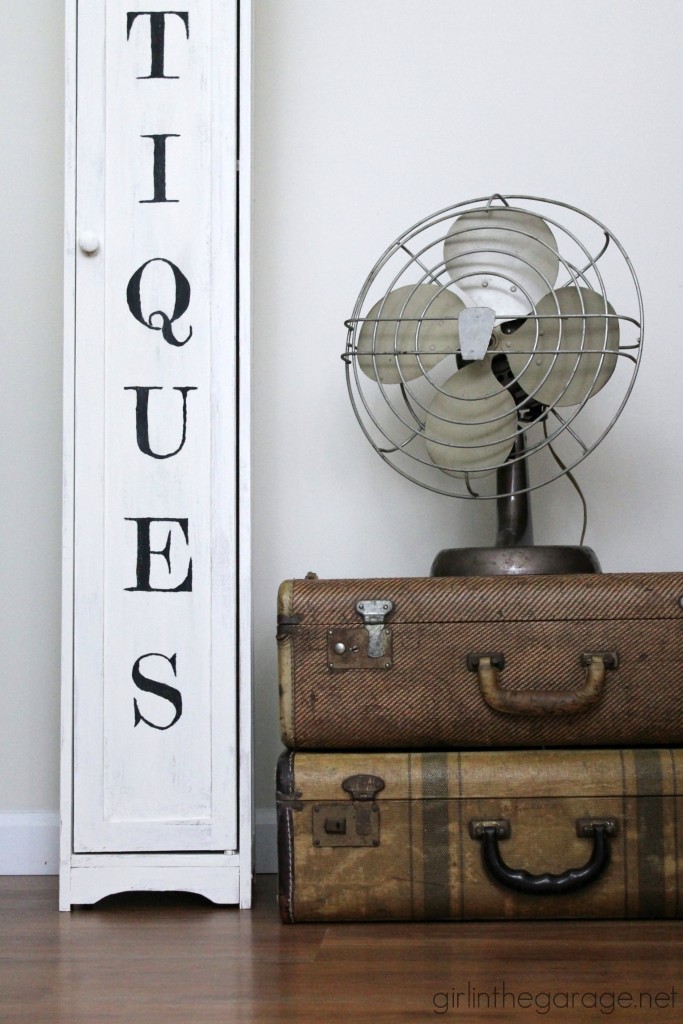 This little cabinet has so much character now.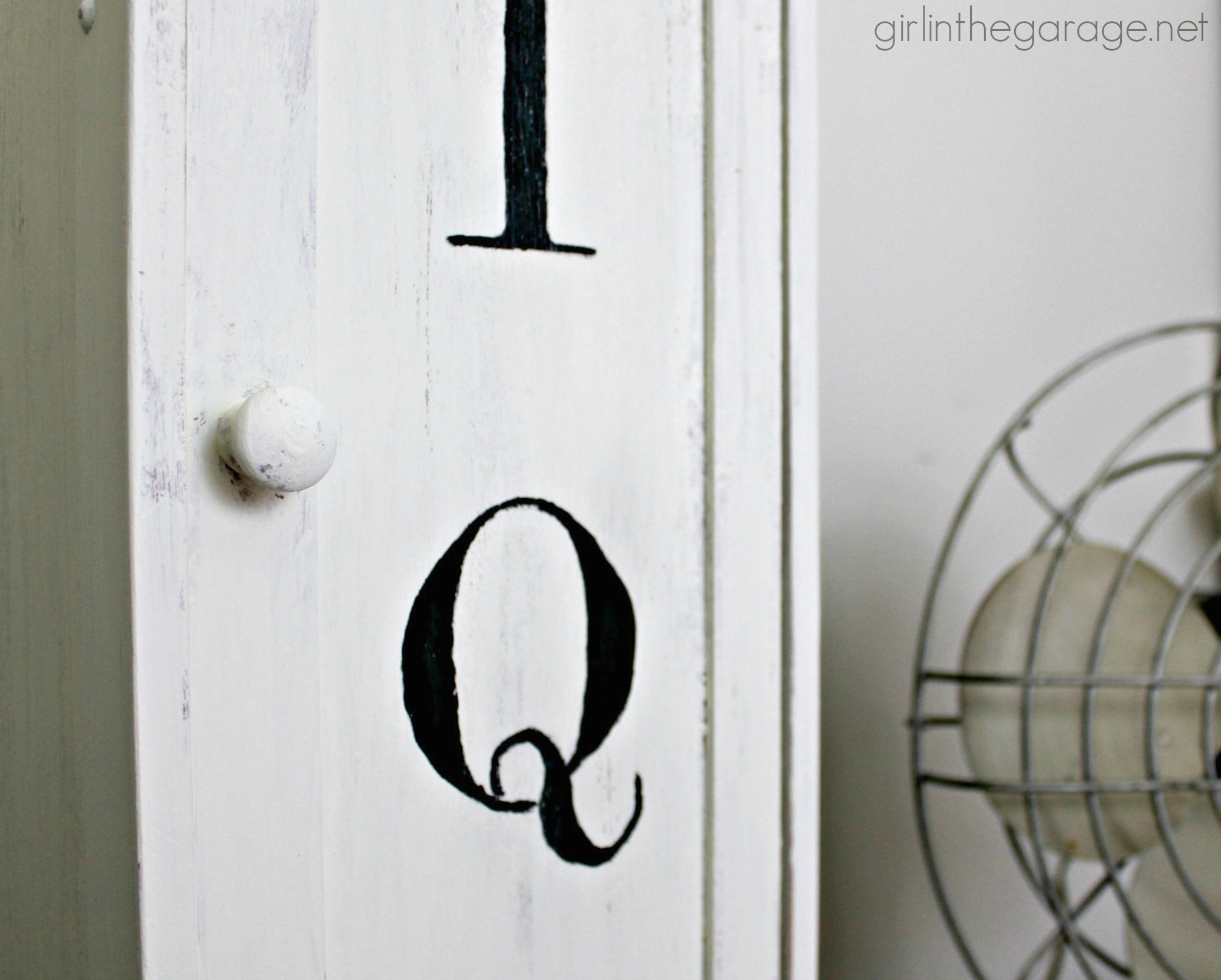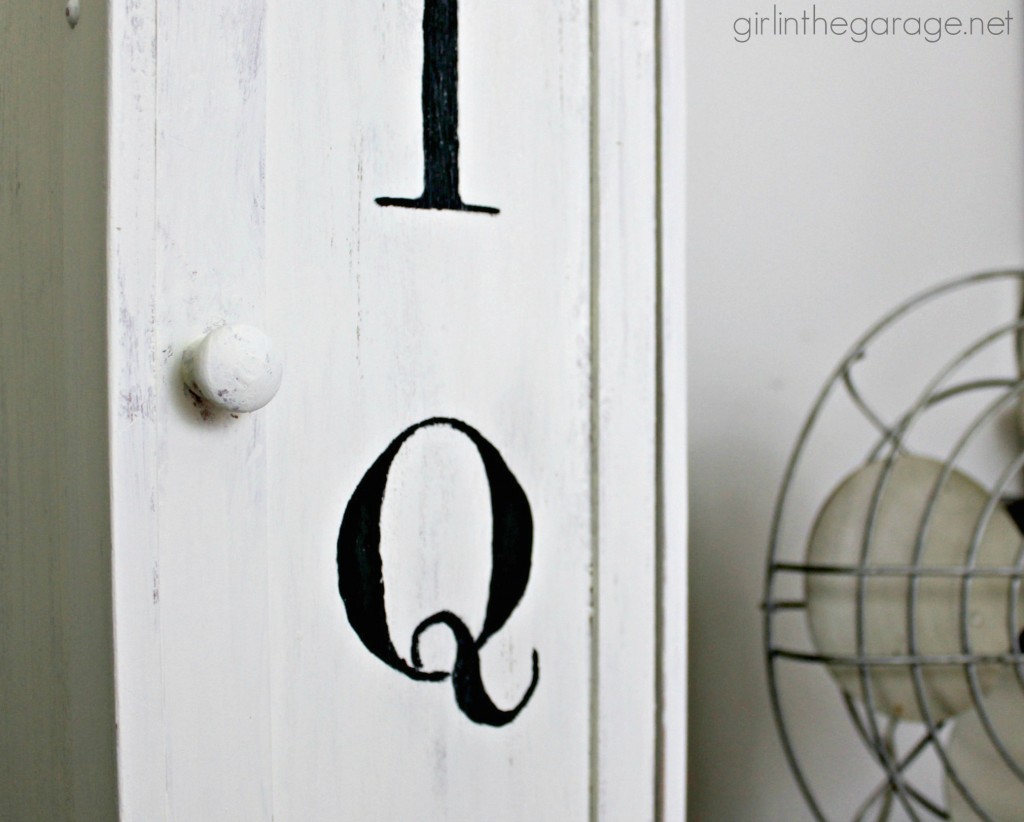 I adore these vintage suitcases I picked up a couple months ago – they were an added bonus to my antique buffet I was buying from a lady.  They weren't for sale until I asked and made her an offer.  There's proof that it never hurts to ask!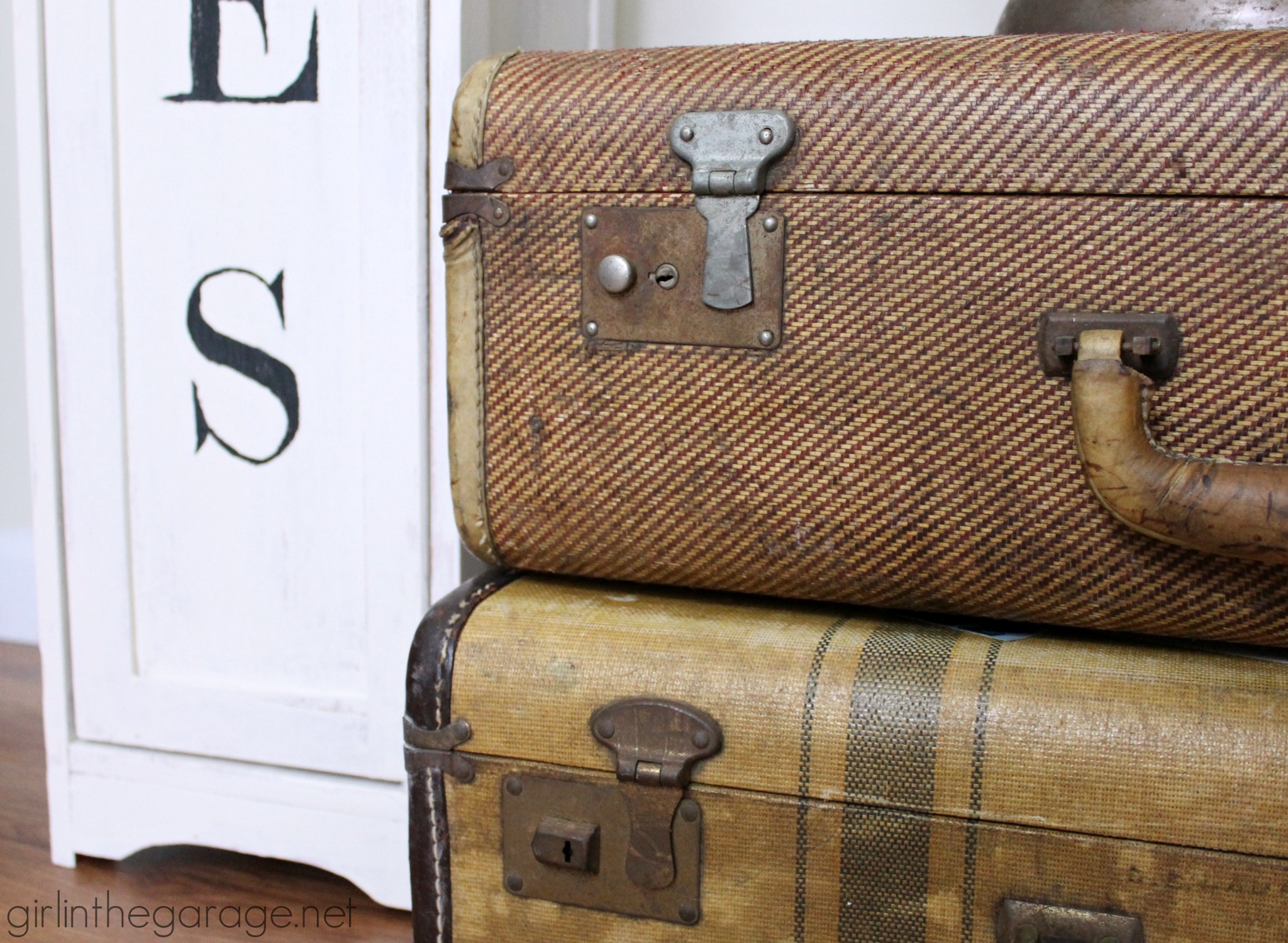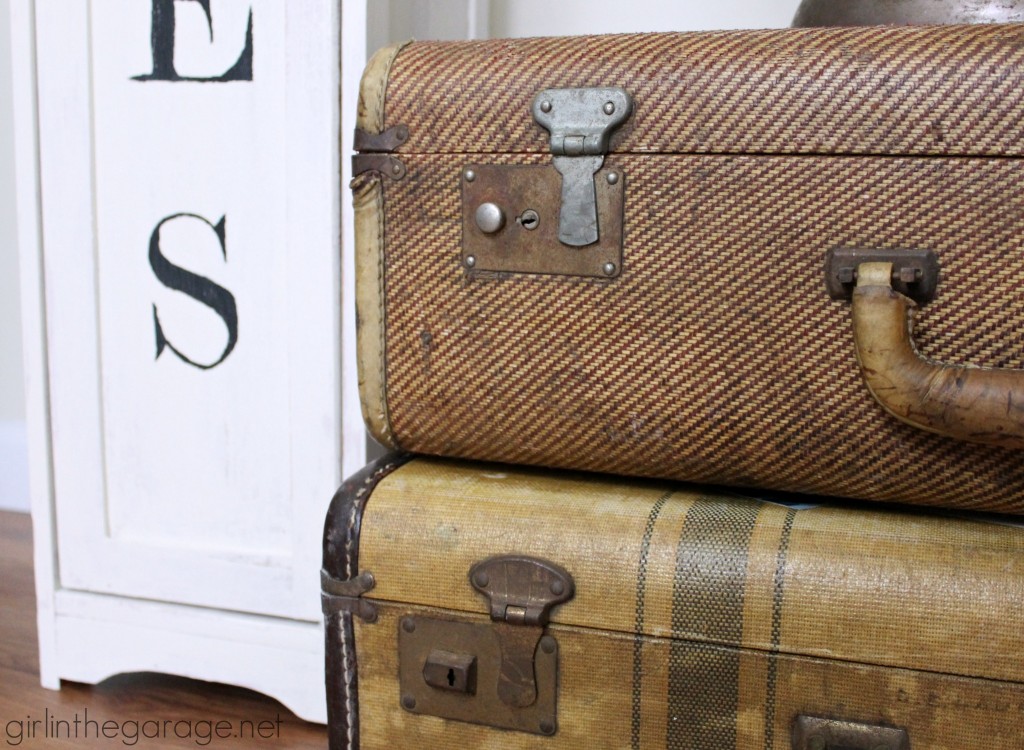 I know you guys have been on the edge of your seats since Tuesday just itching to see how I transformed this cabinet.  LOL.   I hope it was worth the wait.    😉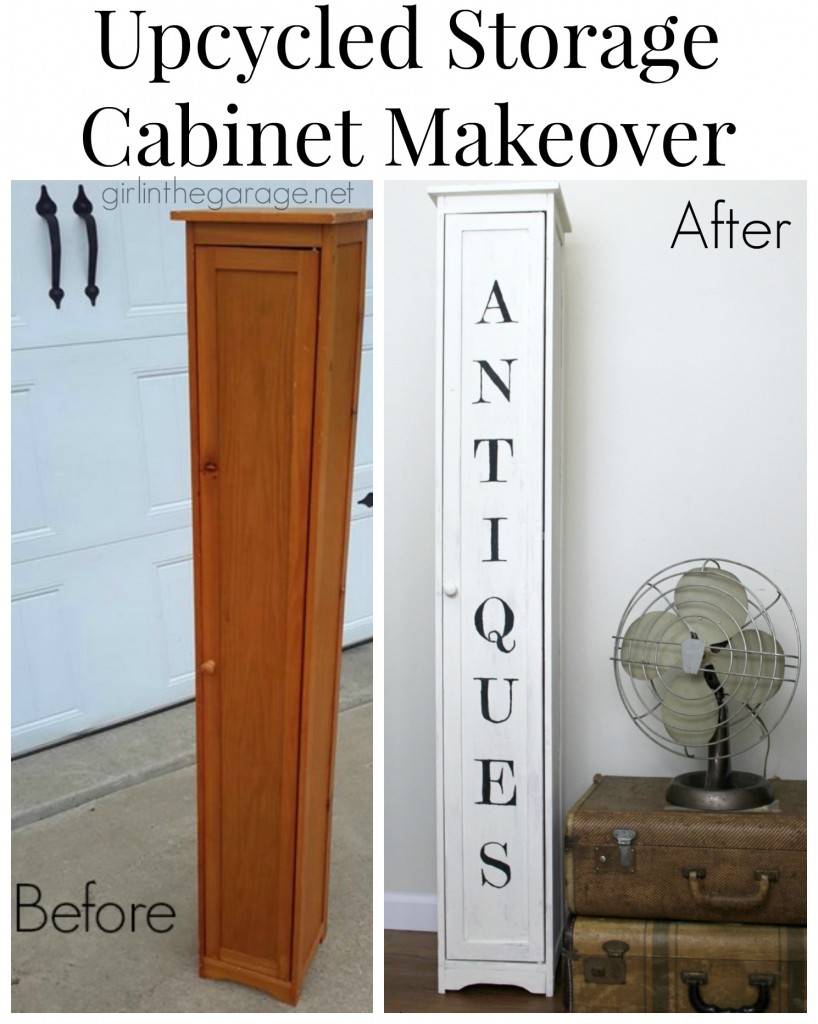 I'm so ecstatic to have my blog working again – yeay!  And even more so because I wanted to share this cabinet makeover with you guys.  It feels so good to be painting and creating again – and I'll share another furniture makeover next week for Themed Furniture Makeover Day.
Jen
Now visit my friends' awesome projects below: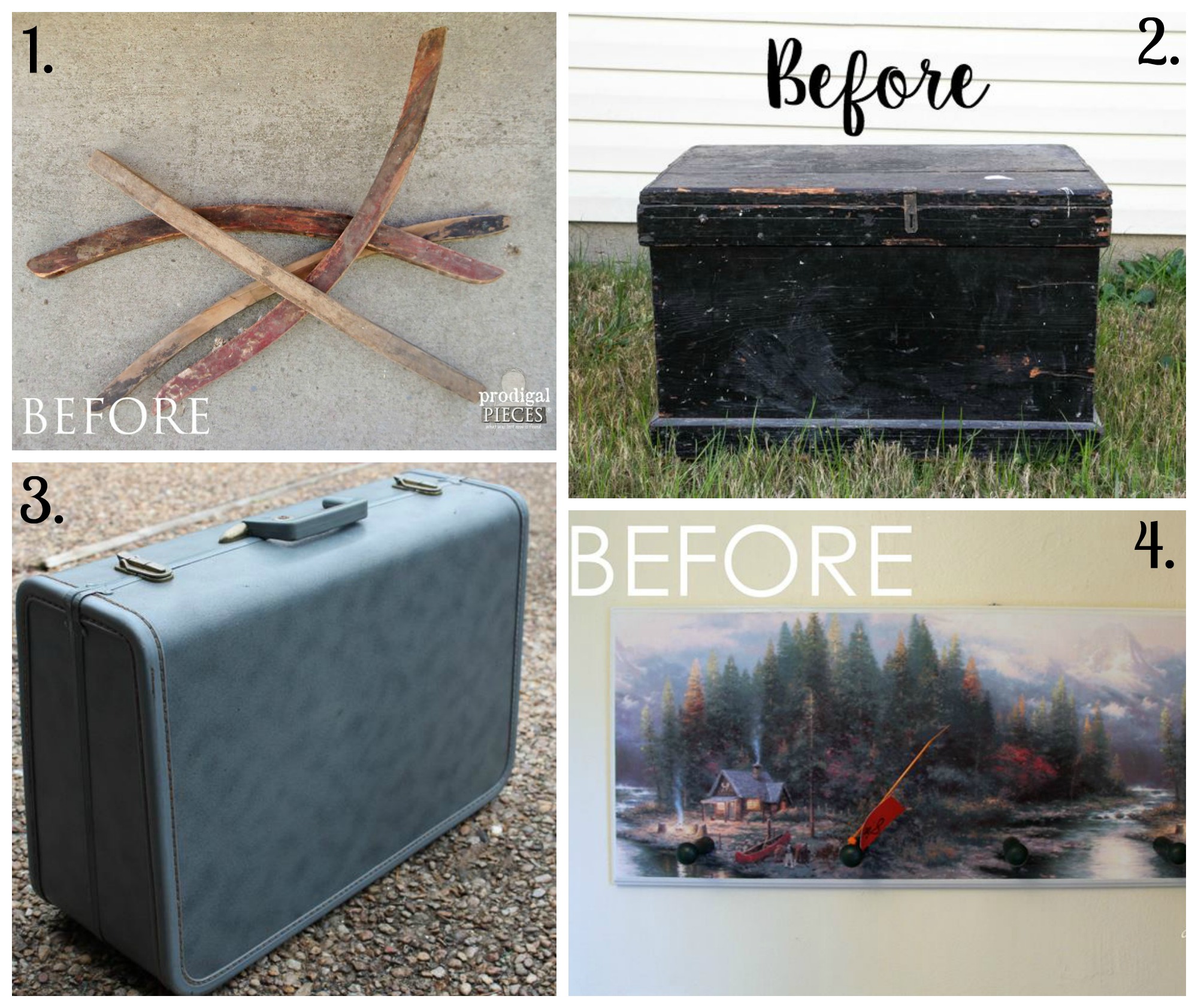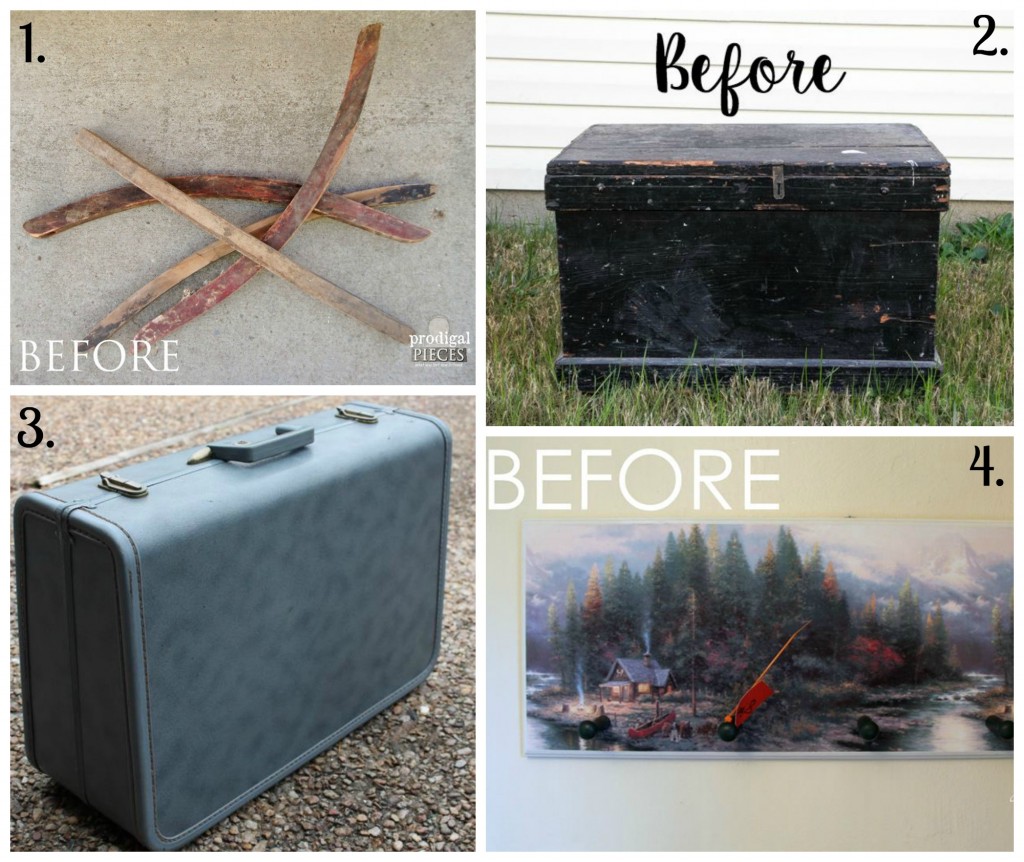 3.  Confessions of a Serial DIYer