YOU GUYS.  It's doesn't even feel right to be typing this right now.
Is this really real?  I couldn't even believe it until I got physical proof in the mail yesterday.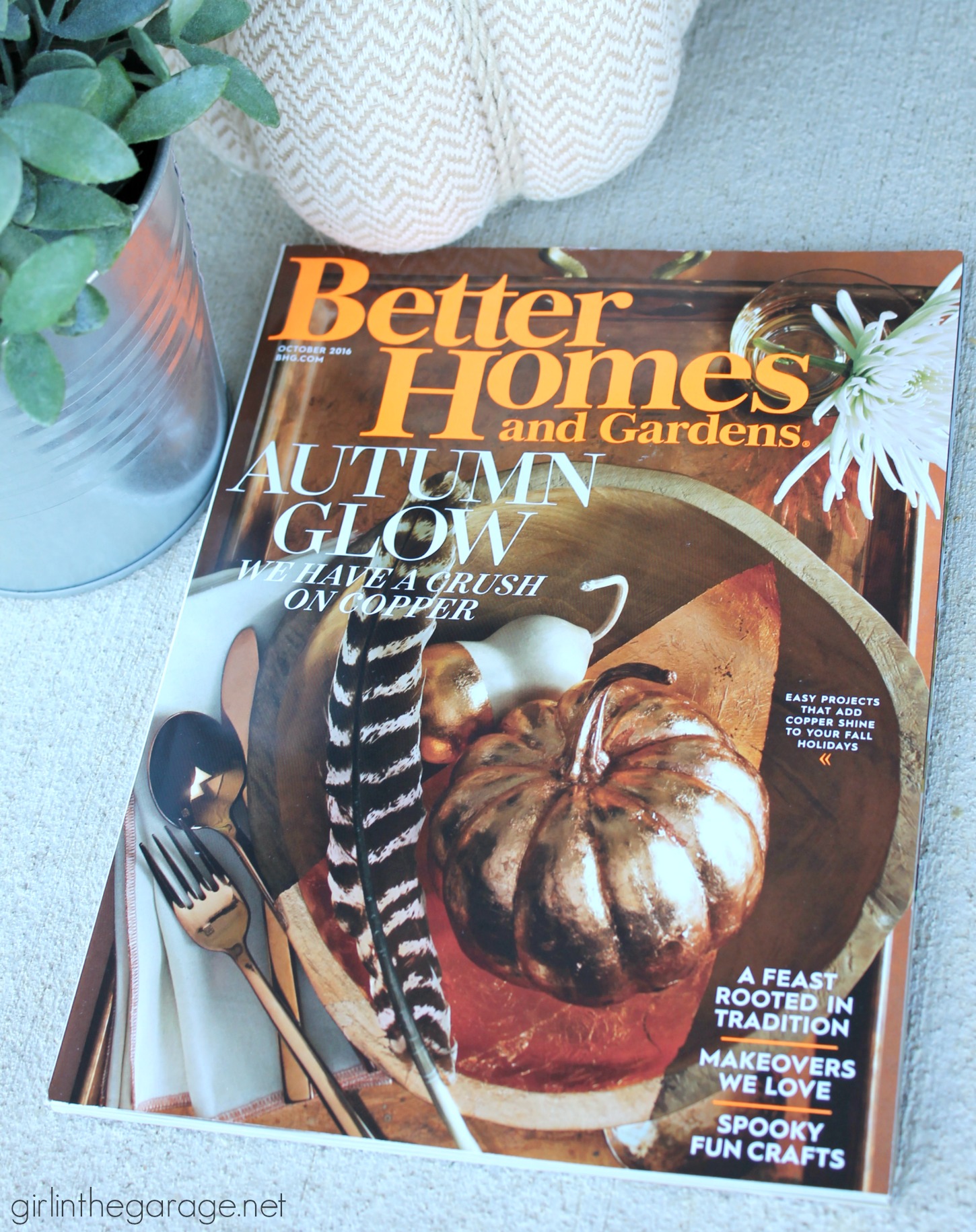 My nailhead dresser and my face (so surreal) made it into the October issue of Better Homes and Gardens Magazine!   BETTER HOMES AND GARDENS, you guys.  This is an amazing honor and my heart was bursting with pride when I hurriedly flipped through the pages and found the feature.
My son saw the page open last night and asked excitedly, "Is that you?!  What is your picture doing in that magazine, mommy?!"
And my dad insisted on taking it to work to show his buddies.  😉
The feature is on page 60 along with some other creative dresser makeovers: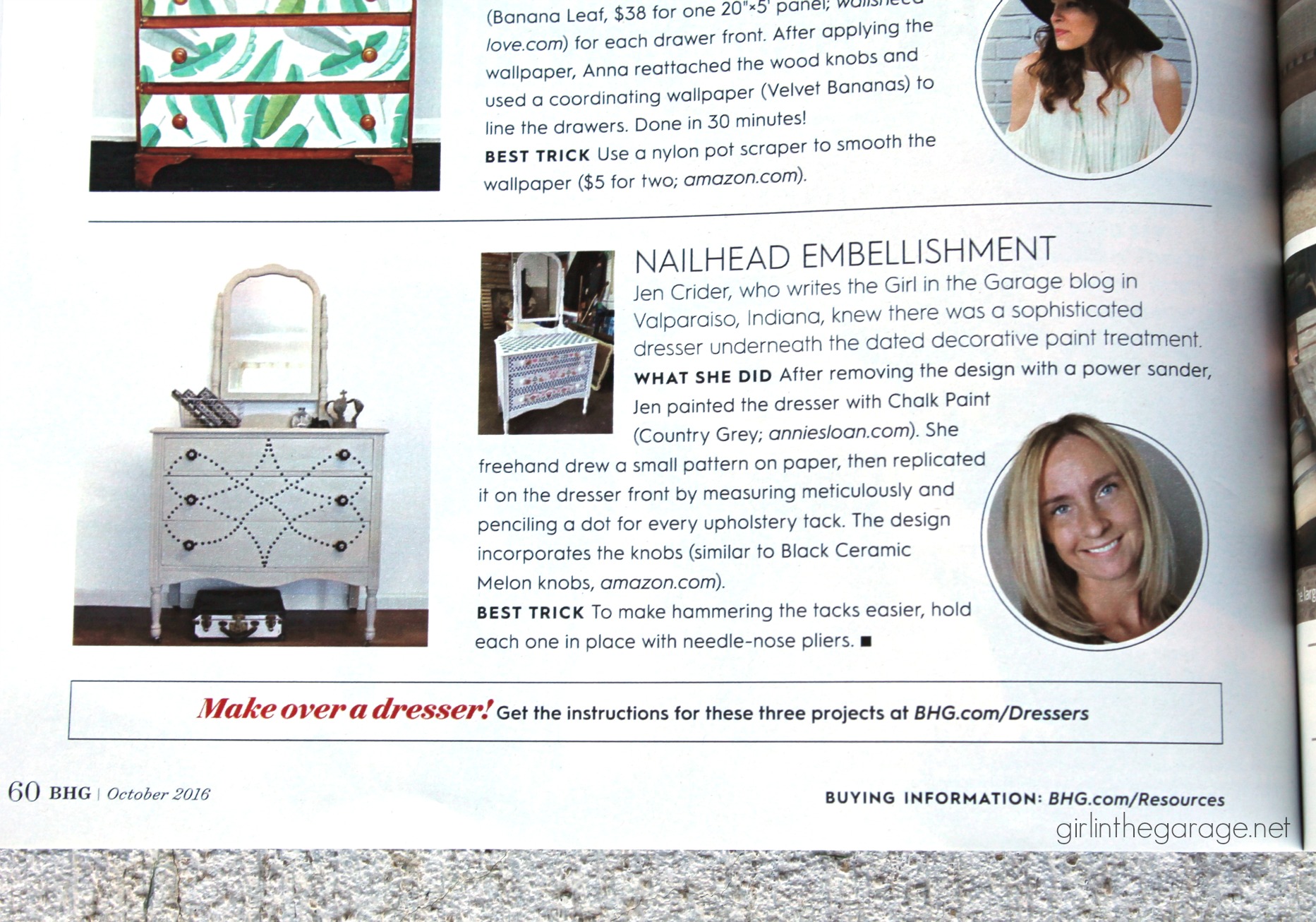 And here's the original post I did with all the details of the nailhead dresser makeover: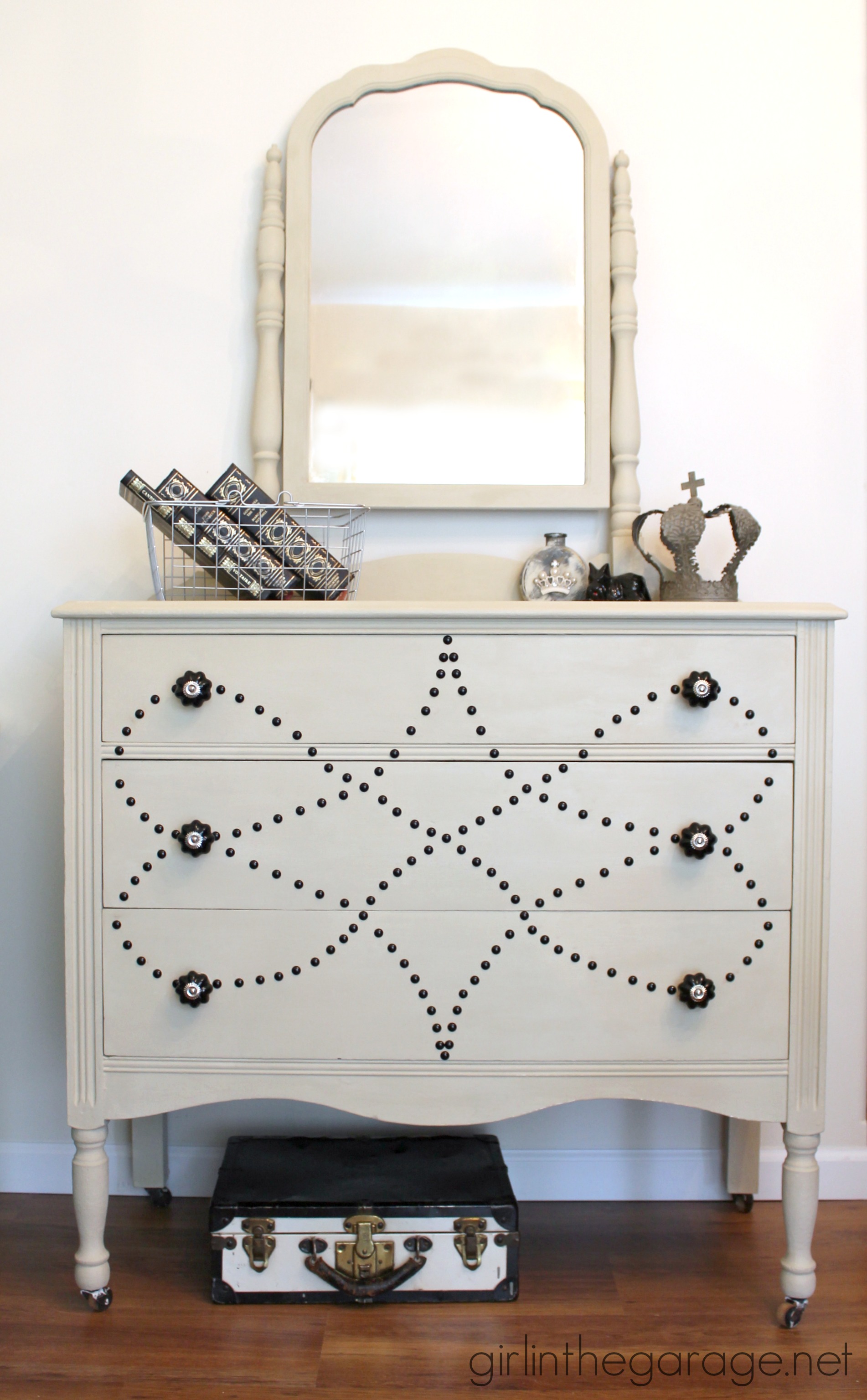 This piece sold last year from my booth.  I sure wish whoever bought it could see how famous it is now.  🙂
And one last exciting piece of news – this past weekend Girl in the Garage turned 4 years old!  I wasn't going to write a separate blog post or make a big fuss about it this year, but I thought it would be appropriate to share here.  Time has flown by and I'm so, so glad that I didn't let my fears hold me back from starting this site and sharing my love of DIY with all of you.  My goal is to inspire you to create with confidence and I sincerely thank you all for being part of this amazing community.
Thanks for sharing in my joy and for letting me gush for a minute.  Blogging and painting/selling furniture isn't always the easiest thing to do.  It can take a lot of time and energy – especially when you have young children to care for – and things like this (and the encouraging comments that I get from you guys) really reinforce that I'm doing something right.  Thank you.
xo Jen