First off I want to thank you all for your sweet comments on yesterday's blog post.  It means so much to have you cheering me on and sharing in the excitement.  You guys are seriously awesome!
Today I have a new project reveal for you…
It's Themed Furniture Makeover Day with my blogging friends, where every month we each do a new makeover with our interpretation of a specific theme.  Since fall is right around the corner and it will be getting chilly soon, this month's theme is Layers.  I started with this buffet that's been hanging out in my garage for a couple years…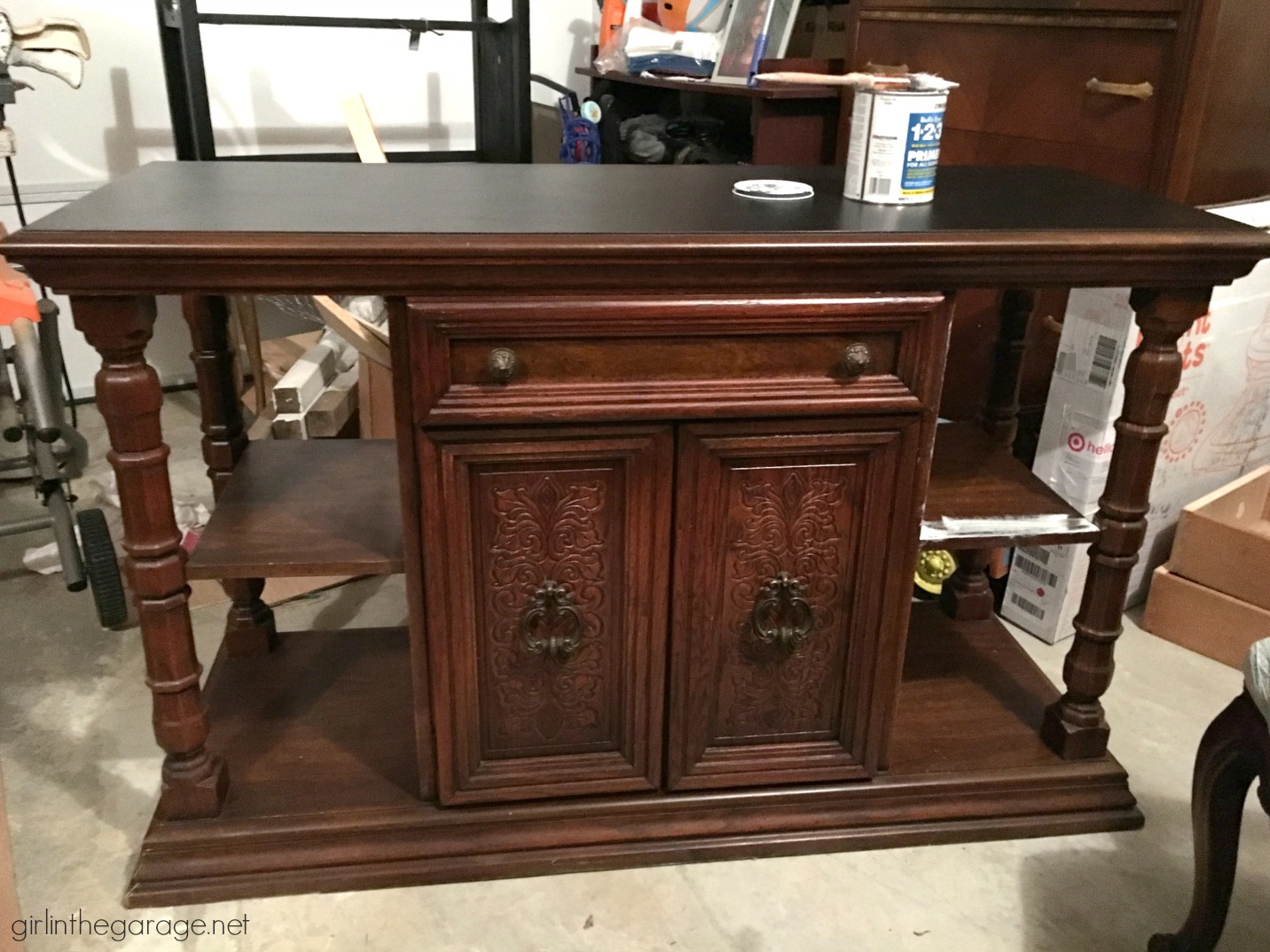 It was in good shape but needed some lightening up.  First, I did a couple coats of Zinsser primer and then a couple coats of Annie Sloan Chalk Paint in Old Ochre.  It looked pretty good but seemed like it needed… something.  So I dry brushed it with Coco Chalk Paint for dimension, sanding it just enough for a slightly distressed finish, and ending up with a soft farmhouse look.  (I'll explain more about the dry brushing technique in a minute.)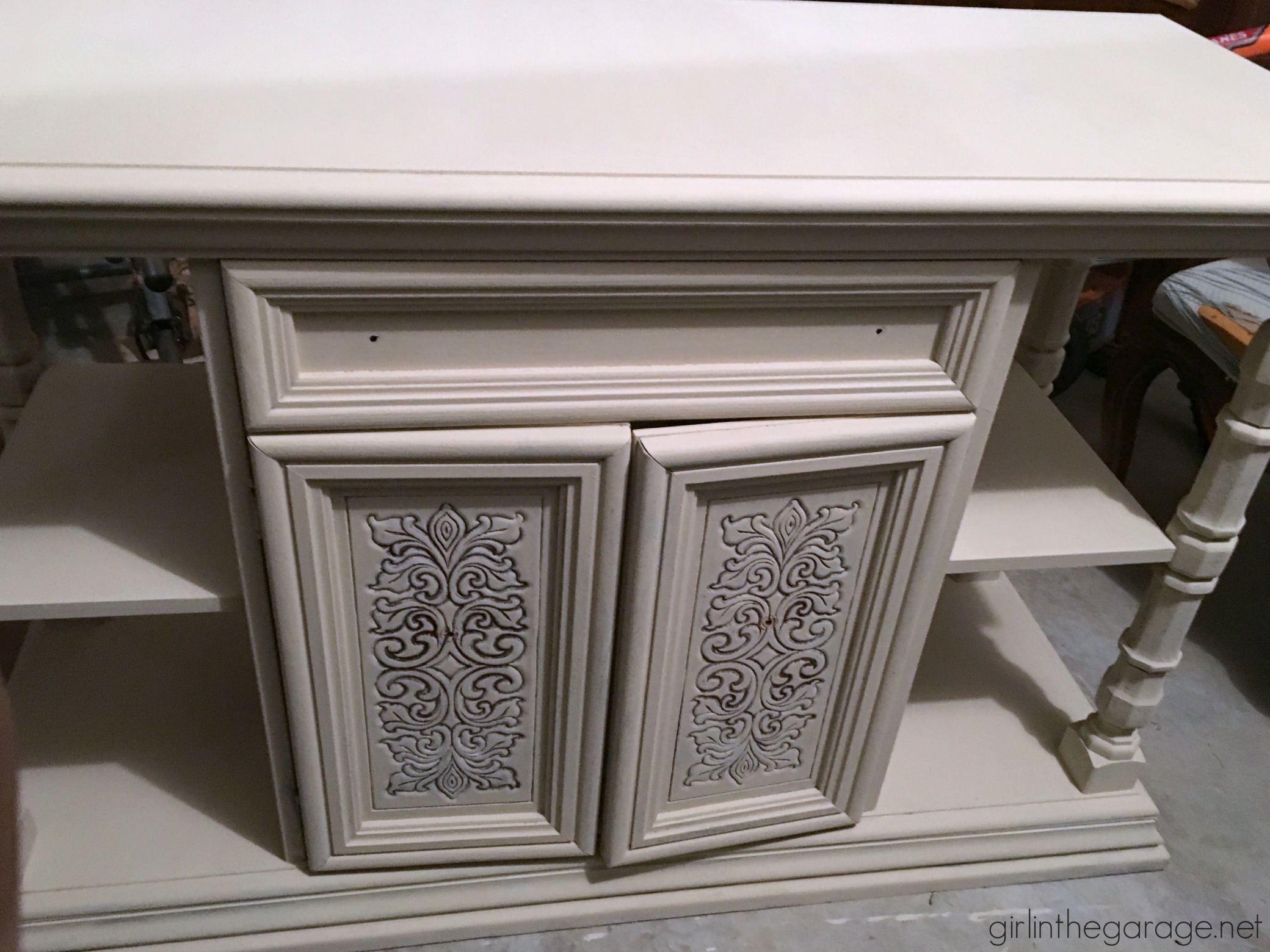 I removed green felt from inside the drawer and decided to cover the remaining glue marks with decoupage (similar to the desk makeover I shared last week).  I chose sheet music scrapbook paper and used Mod Podge to glue it in place.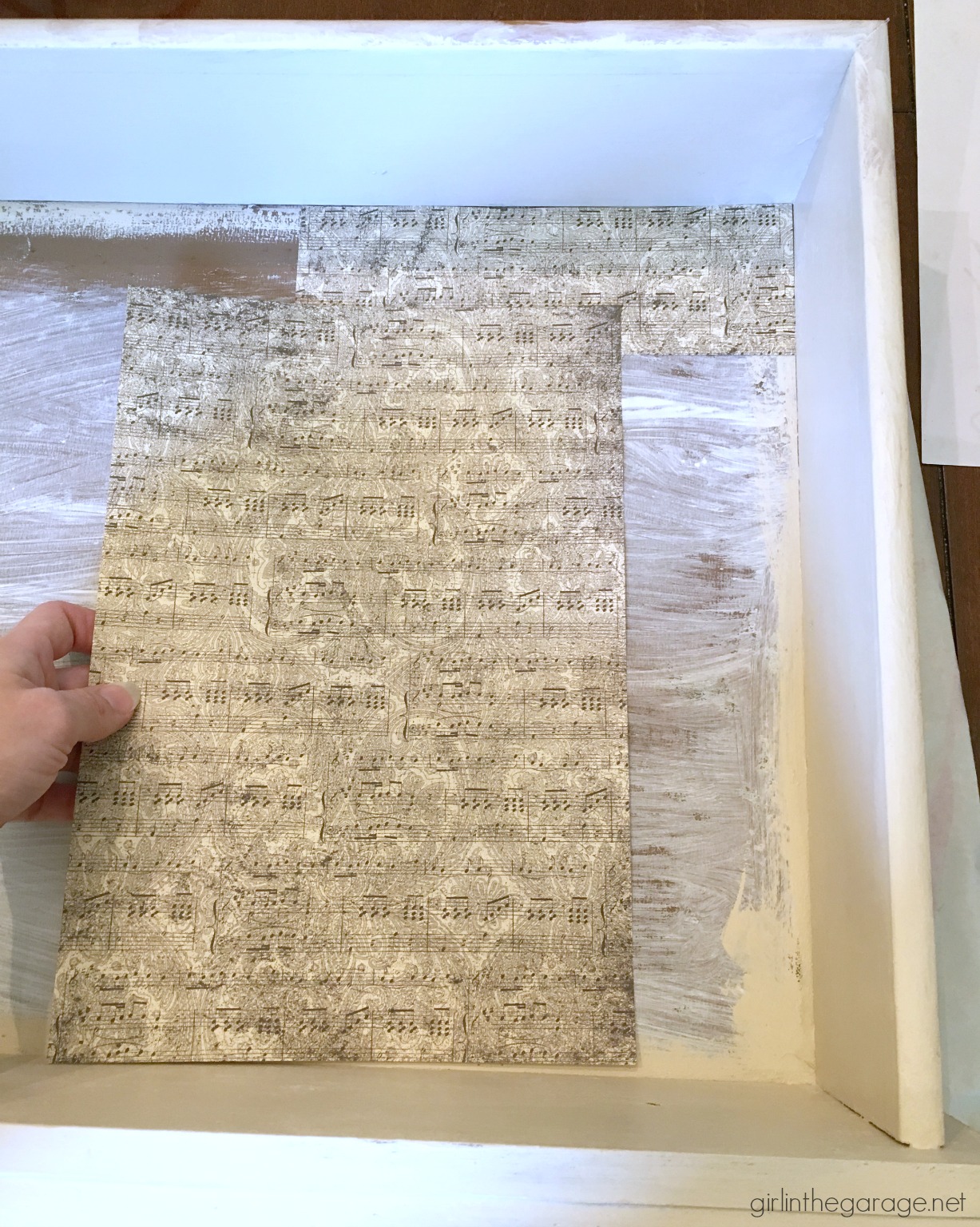 And here is the lovely lady: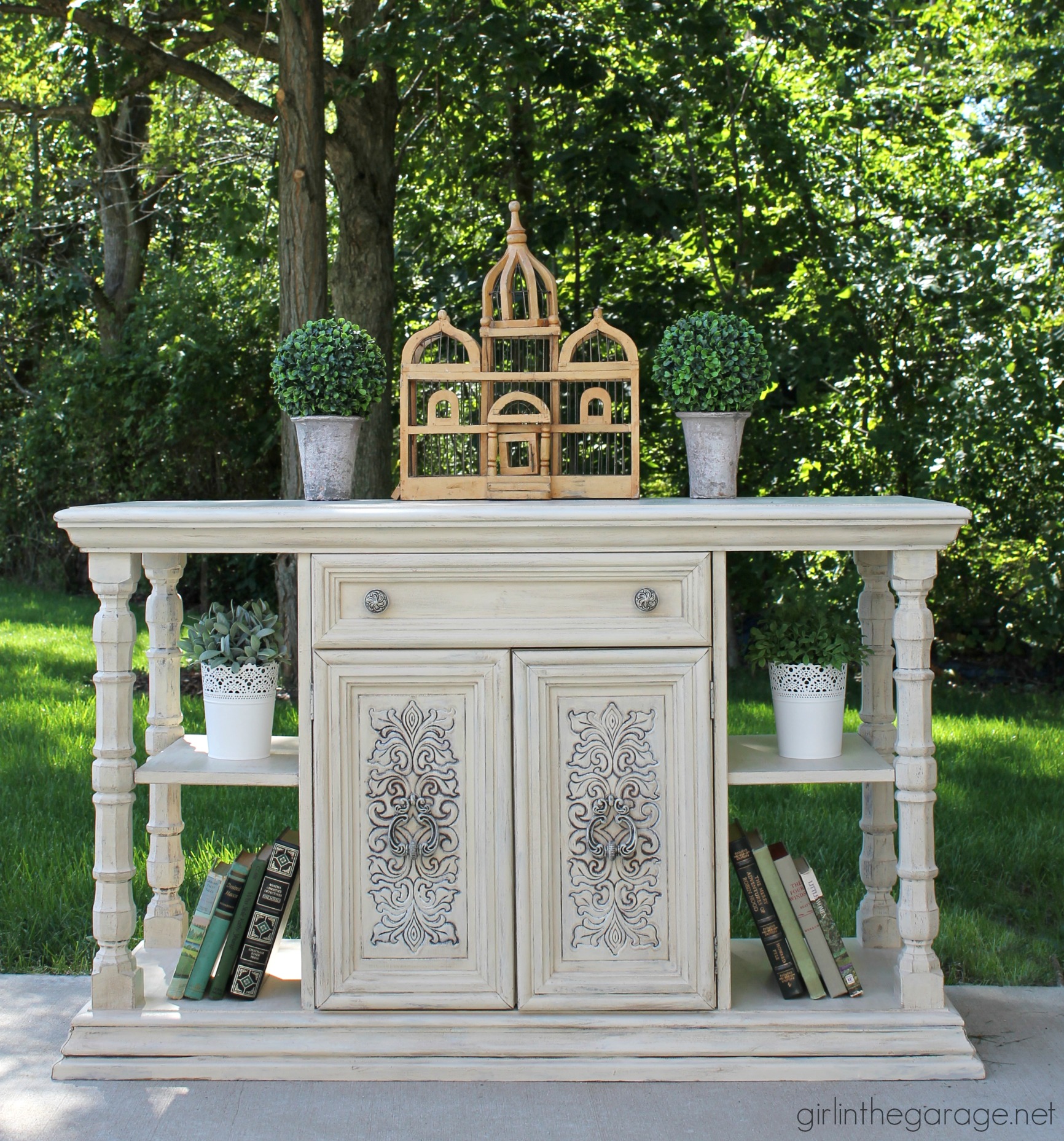 Below you can see the effects of dry brushing.  Basically you dip the very tip of your paintbrush in paint and then blot it on a towel to get almost every drop of paint off.  When it seems like there's nothing left, gently brush it across your furniture and it will leave a subtle trail of paint that highlights the texture and details.  I dry brushed the hardware also and love how the details pop now.  (HERE is another project that I dry brushed, with more explanation and photos.)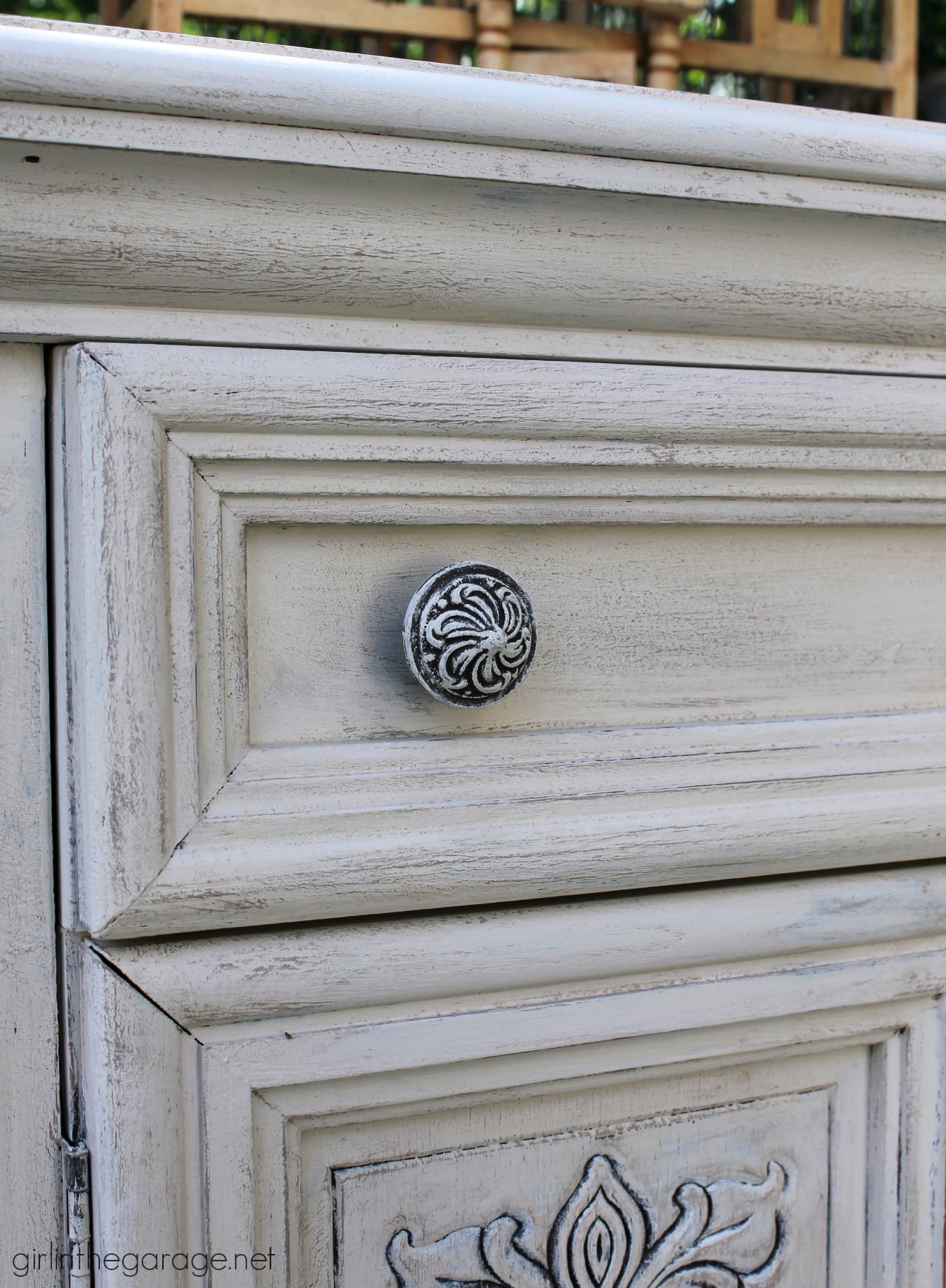 Here's the decoupage drawer <3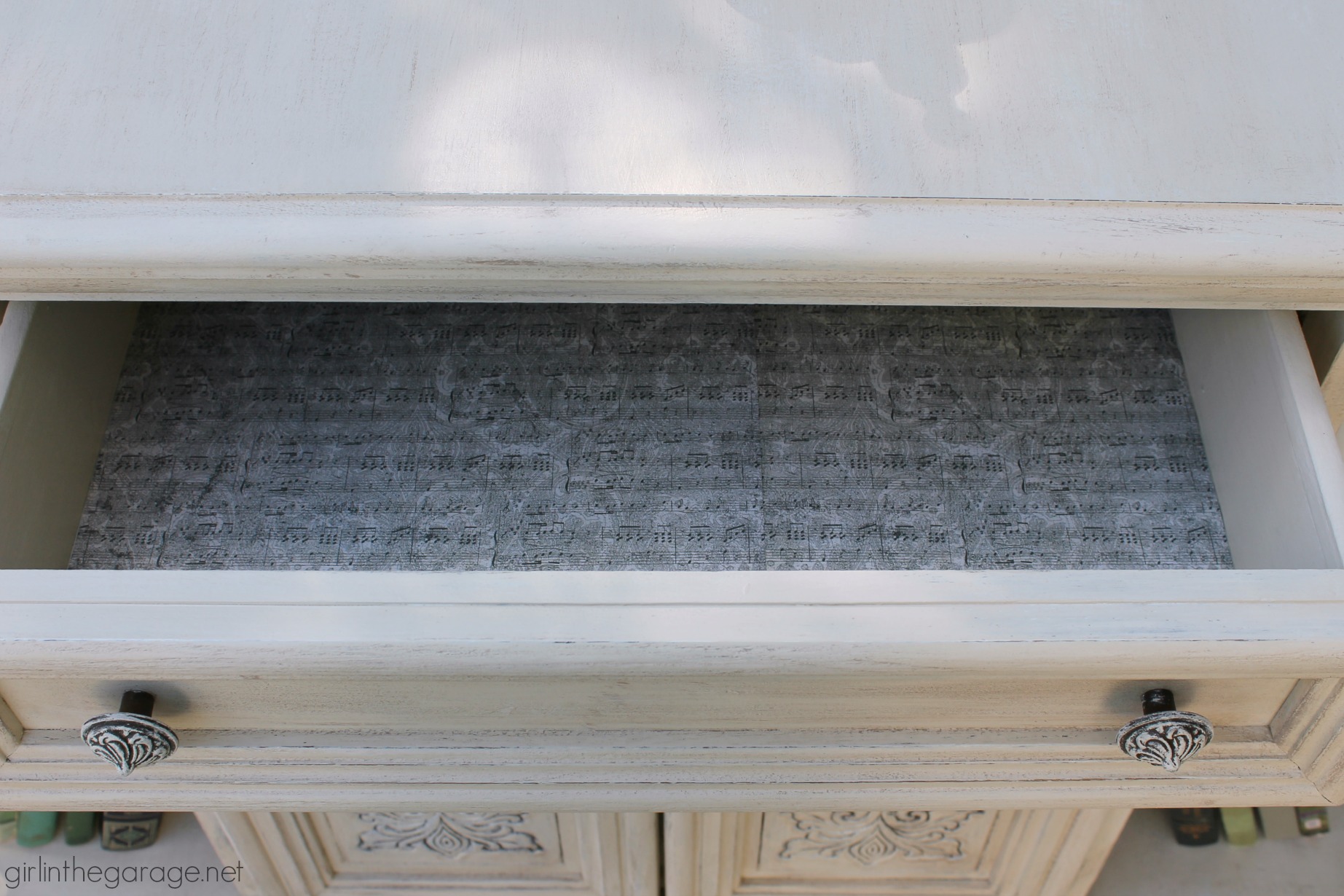 I love doing something fun with drawers for a hidden surprise.
I forgot to take a photo of the inside, but it's one large open space for storage and it's just Old Ochre without the dry brushing.  Lastly, it was all protected with General Finishes High Performance topcoat.
I painted this for the market and even though a lot of people were interested, it is still available.  So if you're within driving distance of Northwest Indiana and you're interested in buying it, just let me know – I'm sure it would look lovely in your home.  🙂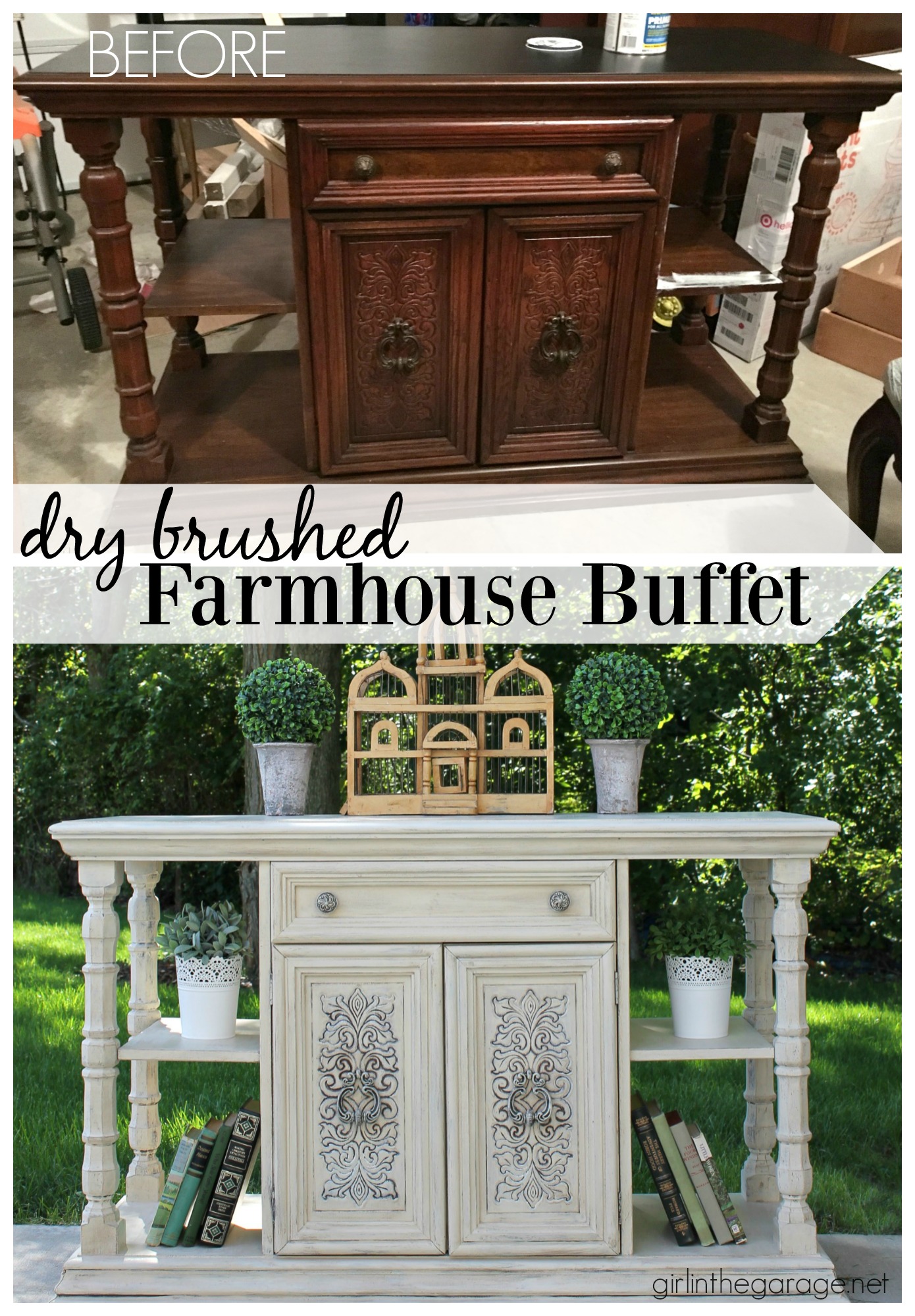 Have you dry brushed before?  Leave me a comment below – I'd love to know what you think of this farmhouse style buffet makeover.
Jen
Next, visit my talented friends below to see their themed furniture makeovers: