Hello again, friend!
It's trash to treasure makeover day and I have an amazing project to share with you! I started with this desk I bought for cheap at an estate sale… it was definitely trashy: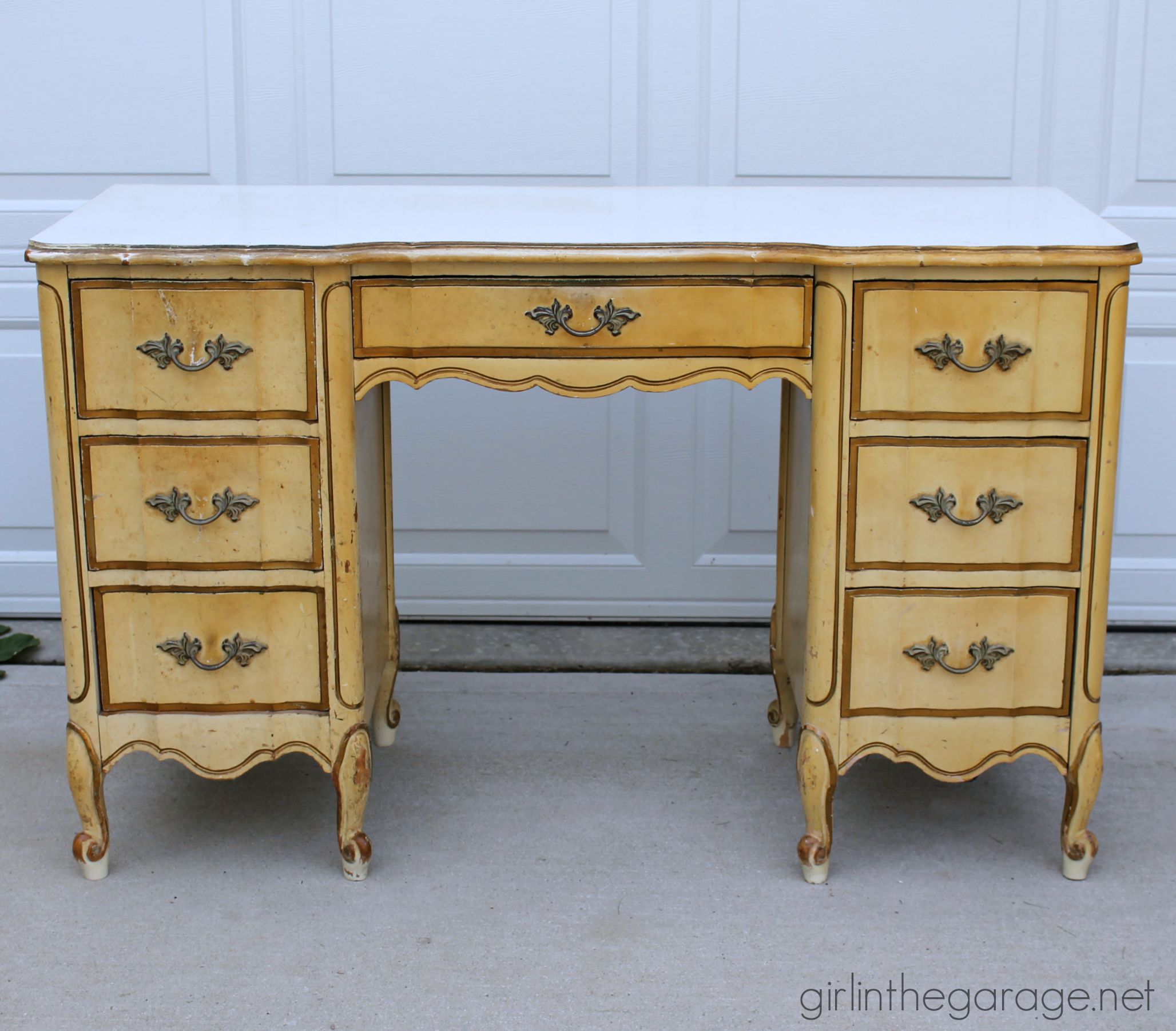 My husband (Mr. GITG) convinced me to paint it for the vintage market, even though I had been avoiding it for ages.
It was SO filthy and gross. And several of the drawers had ink spilled all over inside…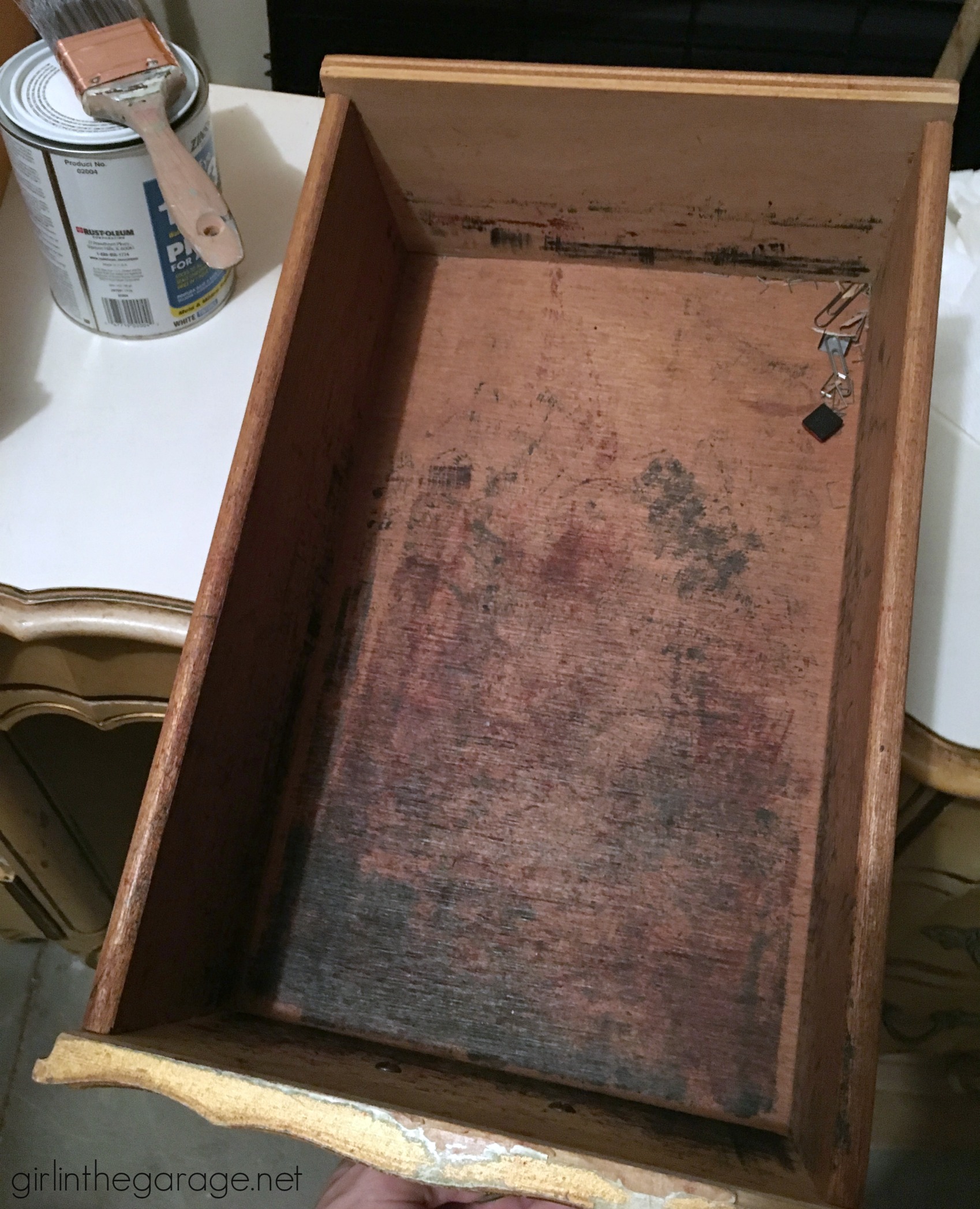 This post contains some affiliate links, at no extra cost to you, so you can easily find the products I use and like. Discover all my favorite brands and tools for doing DIY makeovers here.
I was not looking forward to this project! I started by cleaning it with damp cloths and then painting it in a few coats of Zinsser Bullseye Primer.
The ink came off onto my favorite Purdy brush which I didn't like, so then I ended up pouring some primer into the drawer and spreading it around with paper towels. After about 5 coats of primer, the ink wasn't budging. Time for Plan B…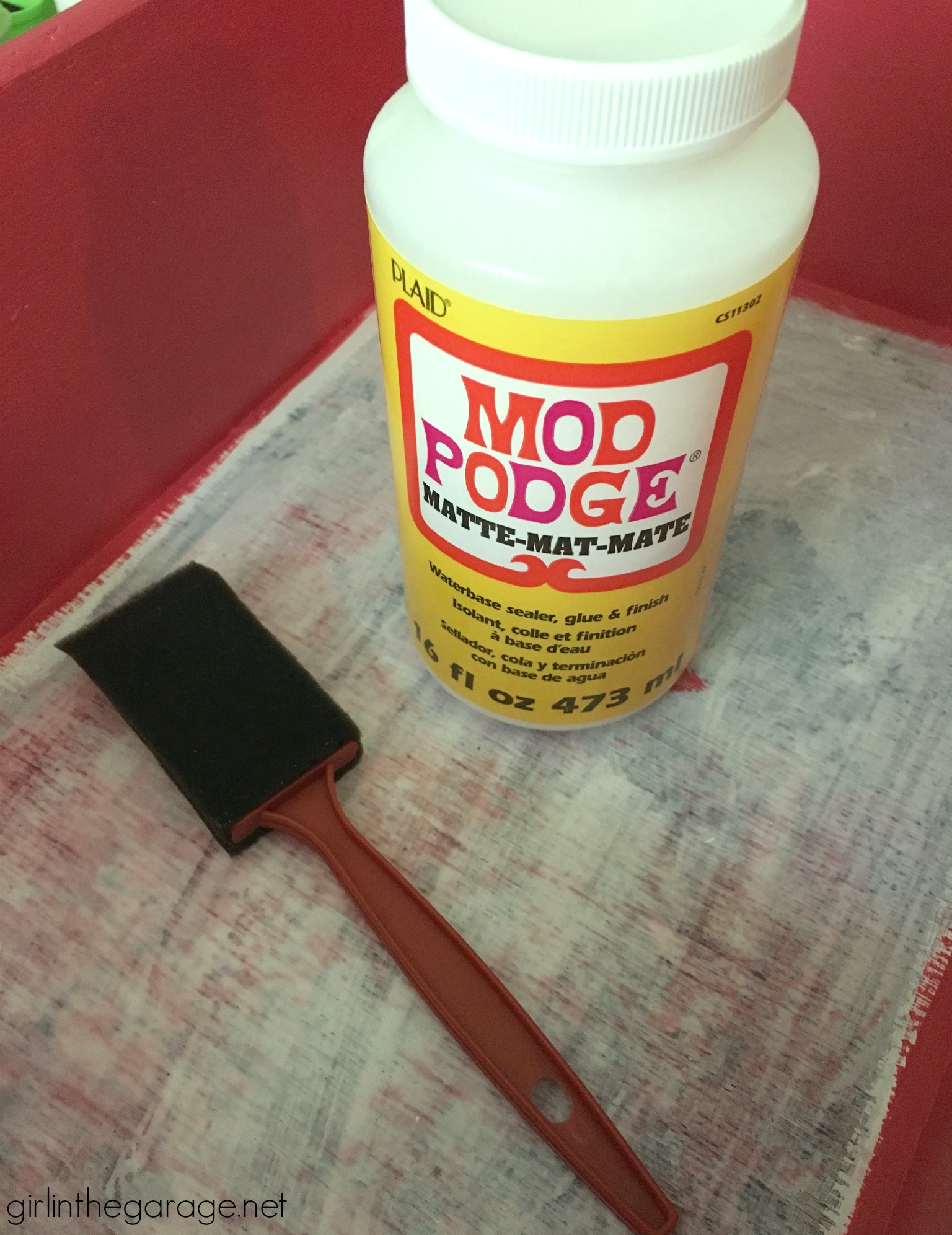 I decided to line the drawers with paper, and I chose something dark but still feminine. I bought 12×12 sheets of scrapbook paper and cut them to size with my paper cutter (quick and easy for these kinds of projects!).
Before gluing the paper inside though, I painted the sides of the drawers in leftover pink paint from my stash. Thankfully it was dark enough to cover the ink on the sides.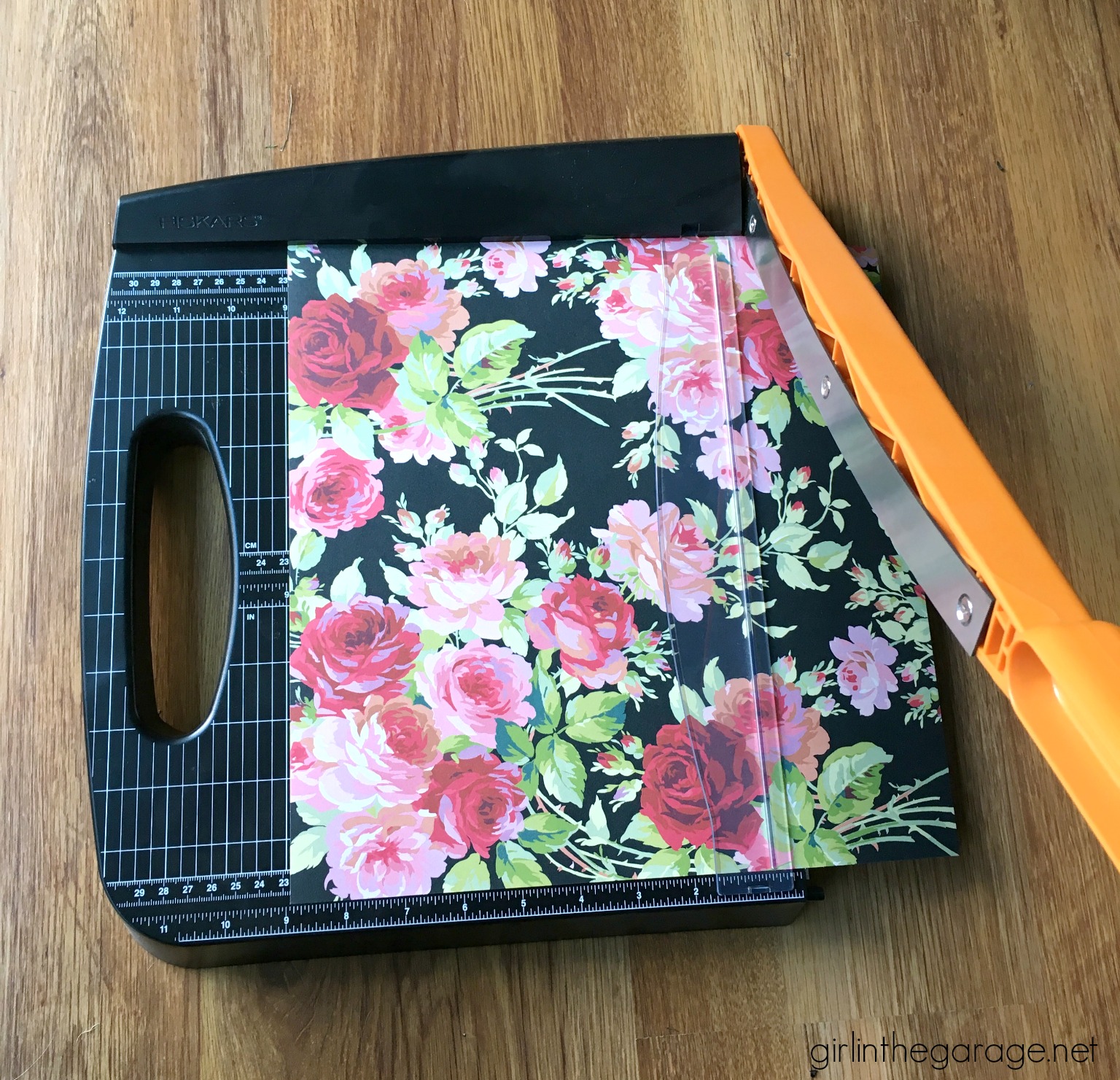 The drawer was longer than my paper so I cut a small strip and glued that on with Mod Podge in the back, then glued the larger section in the front.
Be careful to not use too much Mod Podge, go slowly, and smooth out wrinkles as you go.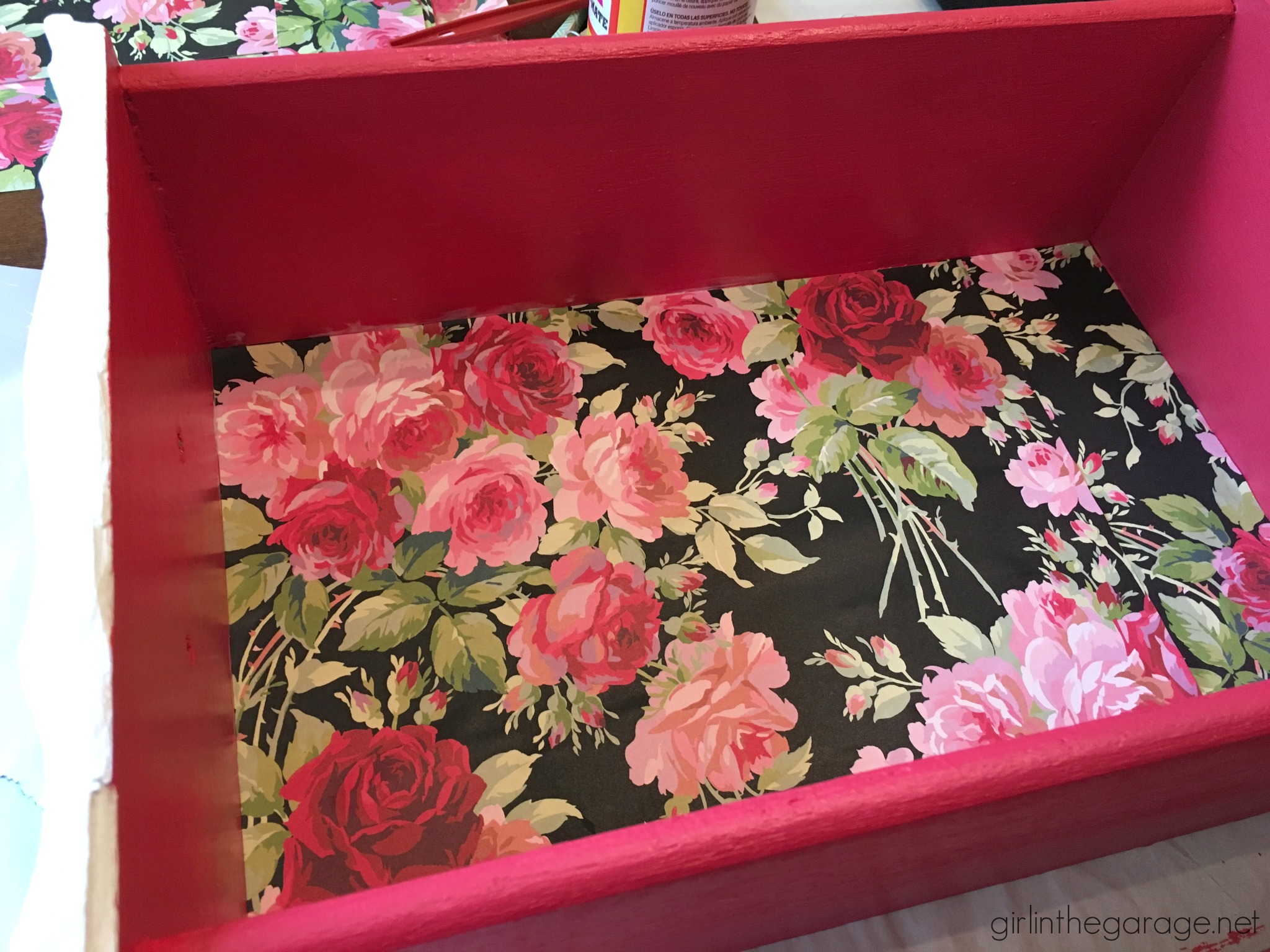 You can see the layout of the large middle drawer here – two thin sections for the back and two larger sections (one is a full sheet) for the front.
I use Matte Mod Podge for this kind of project because if you're a little messy and get some glue on the sides (like me), the matte won't be near as noticeable as the glossy would be.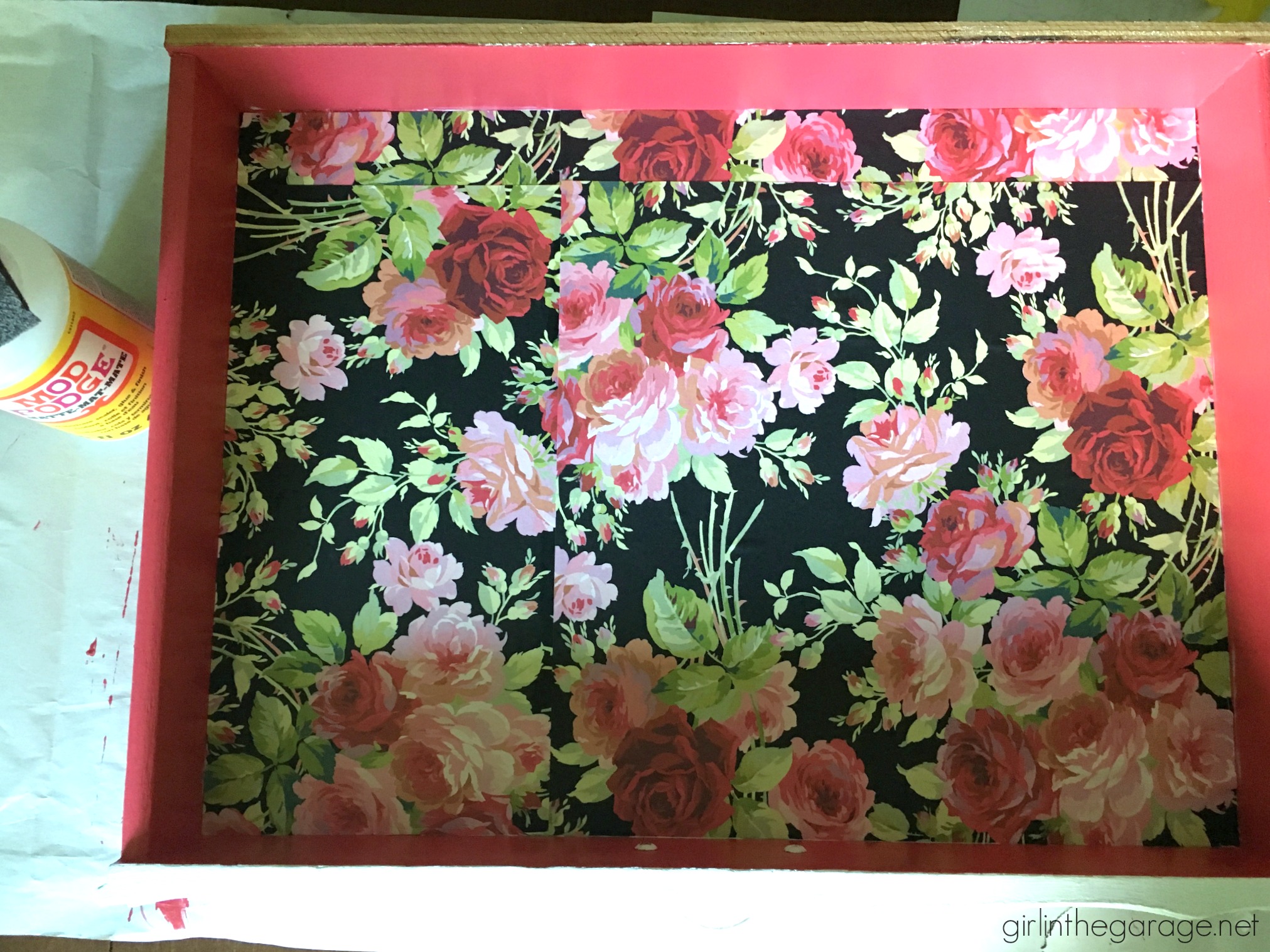 The rest of the desk was painted in about 3 coats of Annie Sloan Chalk Paint in Pure White…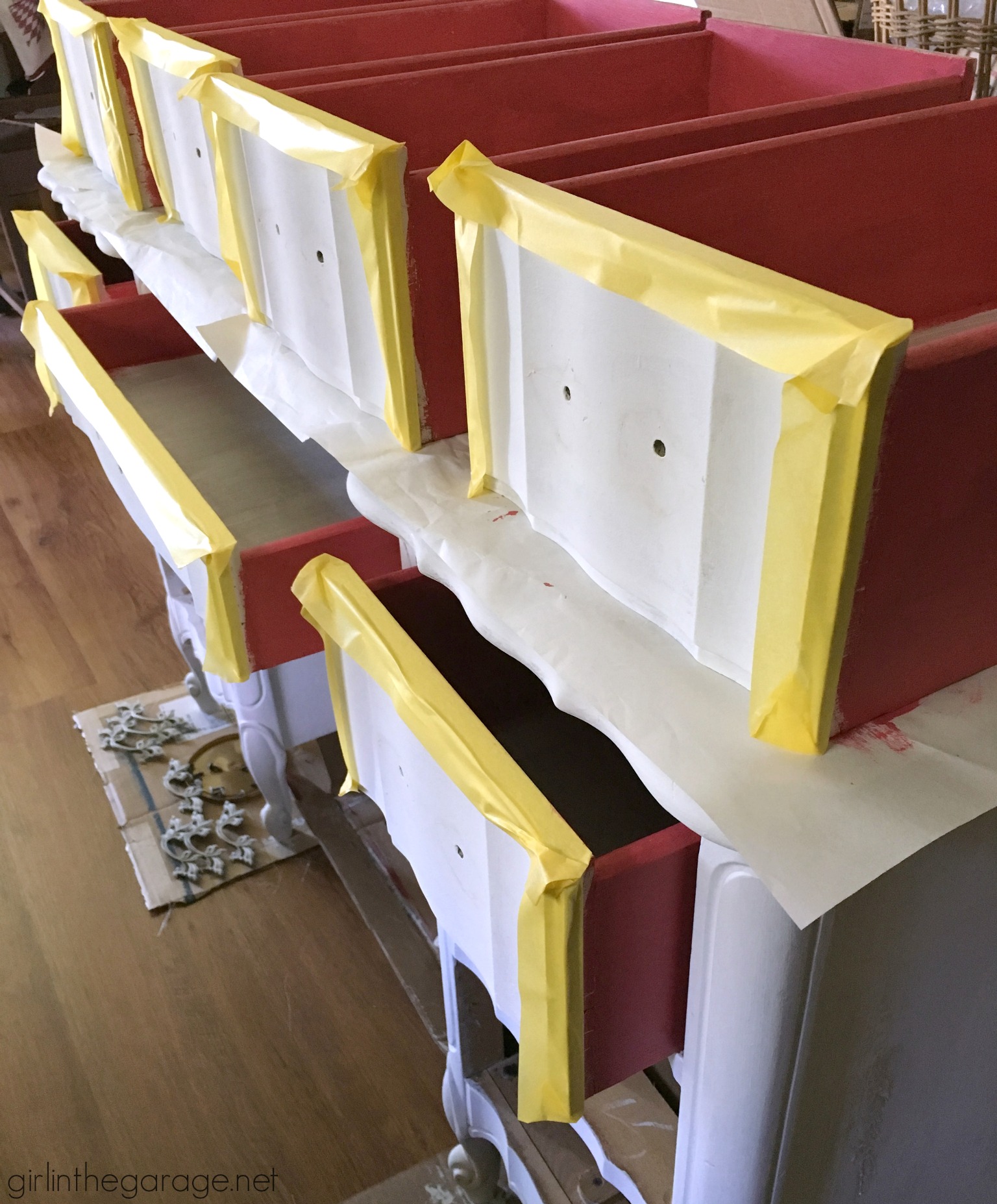 Even the handles.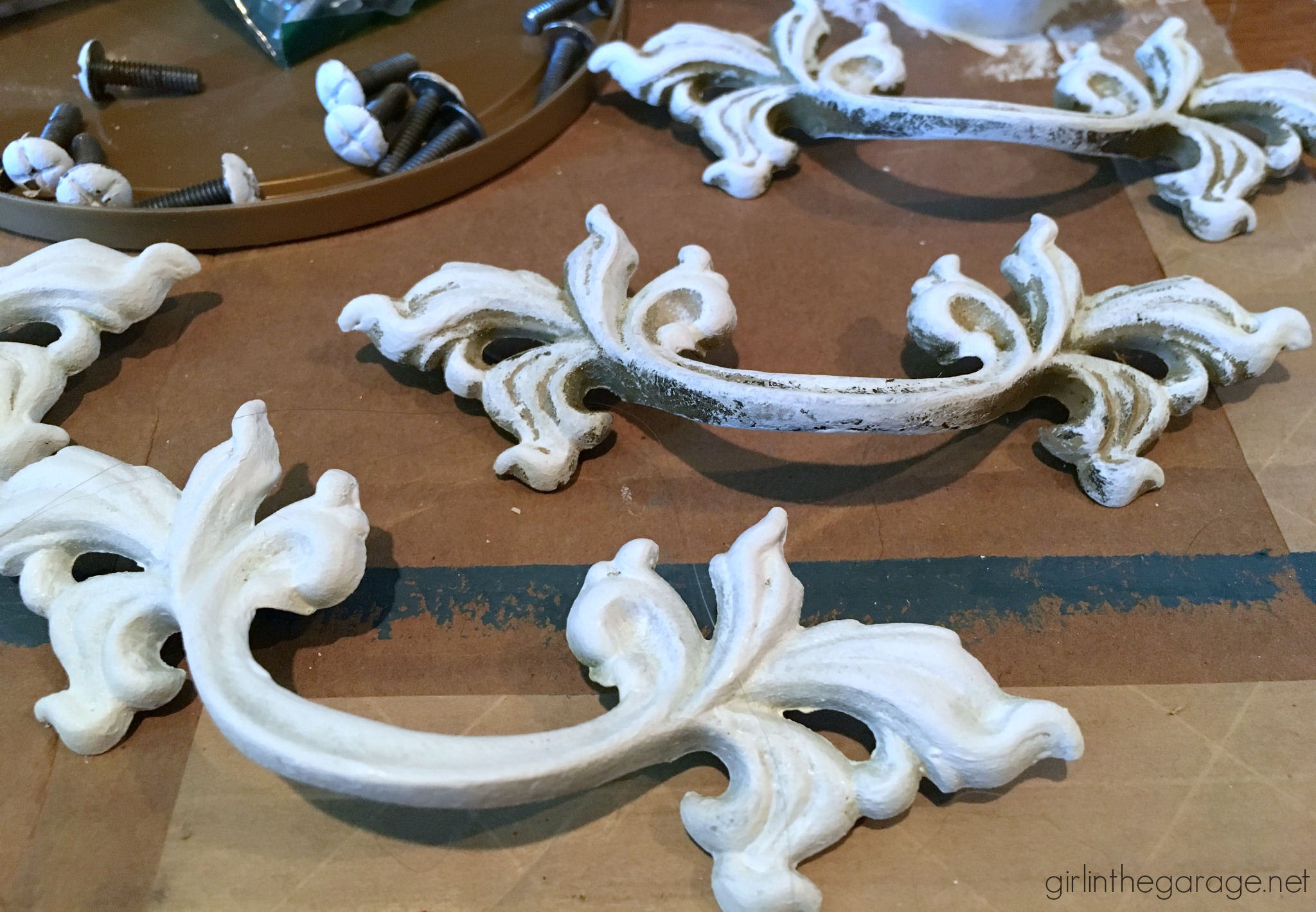 Finally, I used General Finishes Topcoat for the protective finish. (Update: Now I only use Annie Sloan's furniture wax as a topcoat. Most others tend to yellow even when they claim they won't!) Watching this vintage French Provincial desk go from filthy yellow to bright, clean white was so satisfying! <3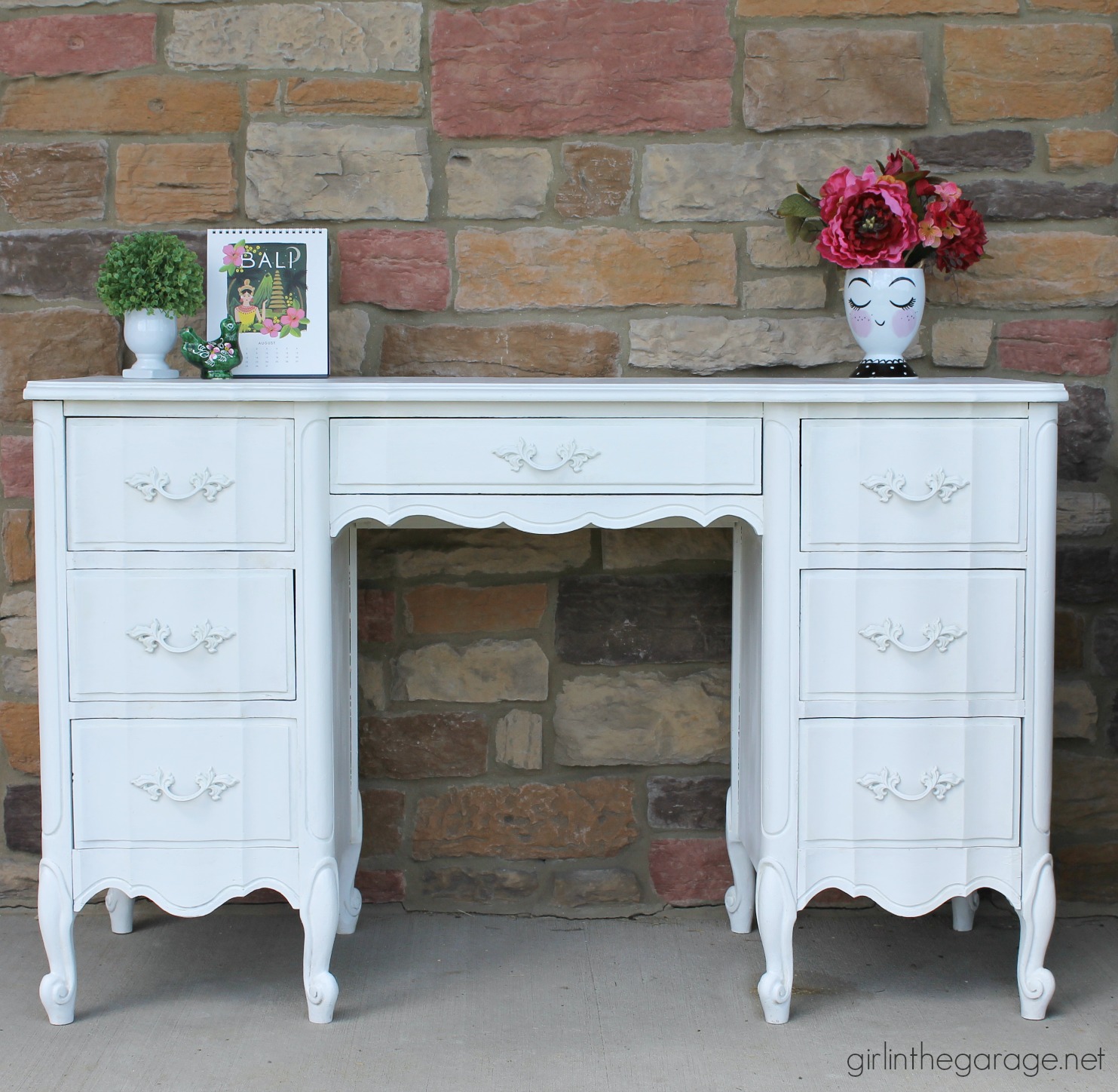 I love how it looks so simple from the outside and then you open the drawers and it's like BAM! – a bold pop of unexpected color.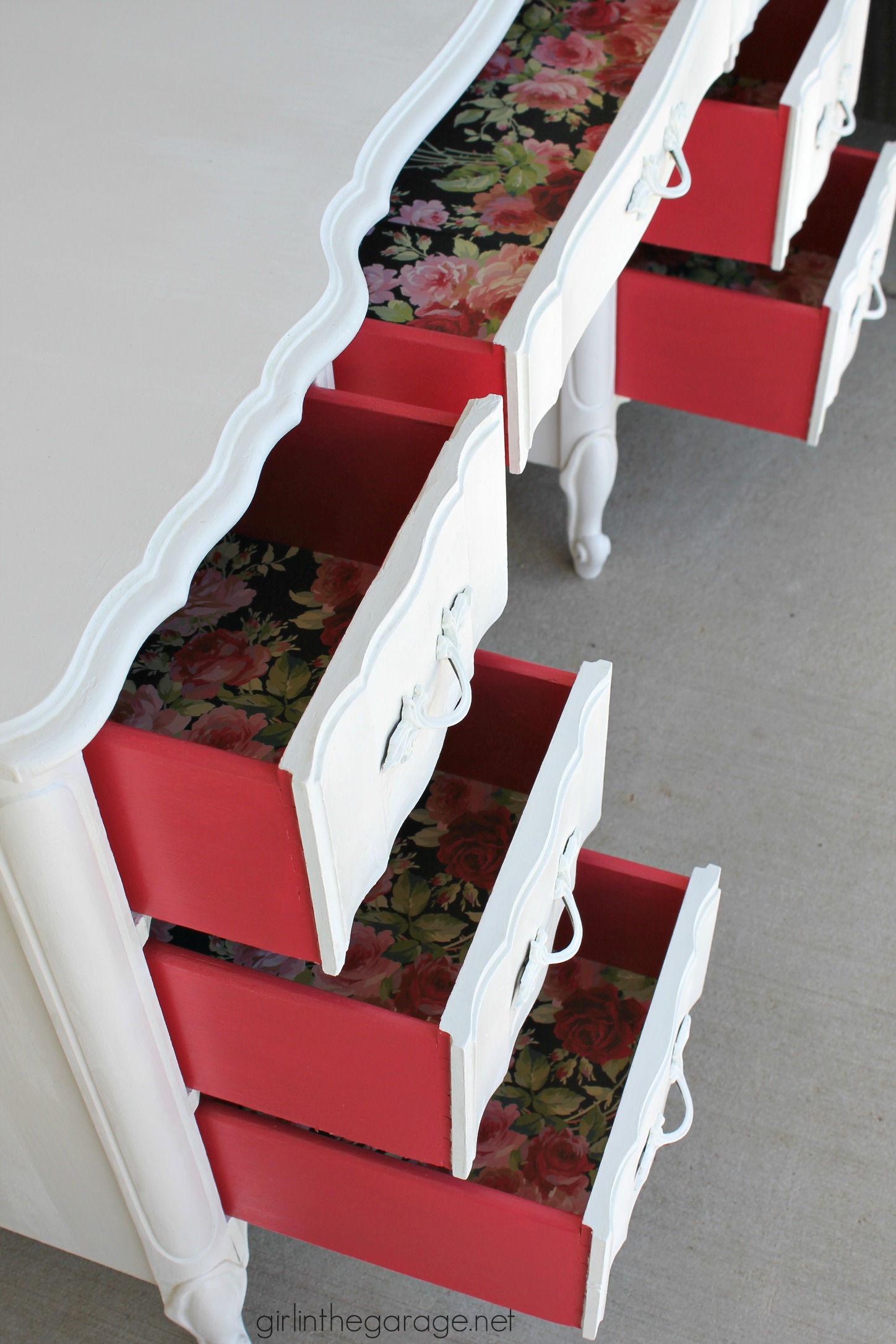 Such a fun secret, right?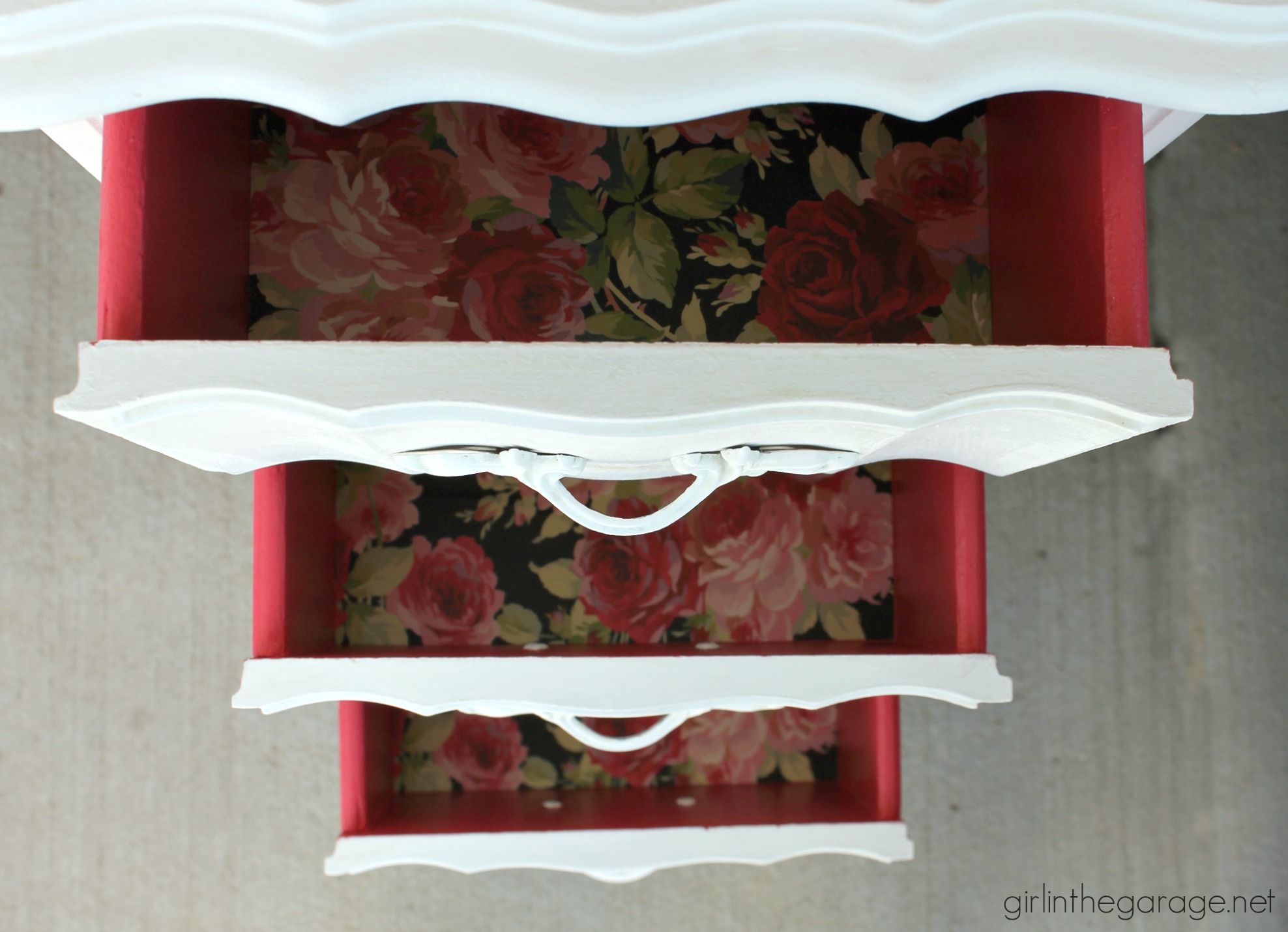 I finished this desk makeover a couple weeks ago and took photos right before we loaded it into the trailer to take to the market. A very nice couple ended up buying it. 🙂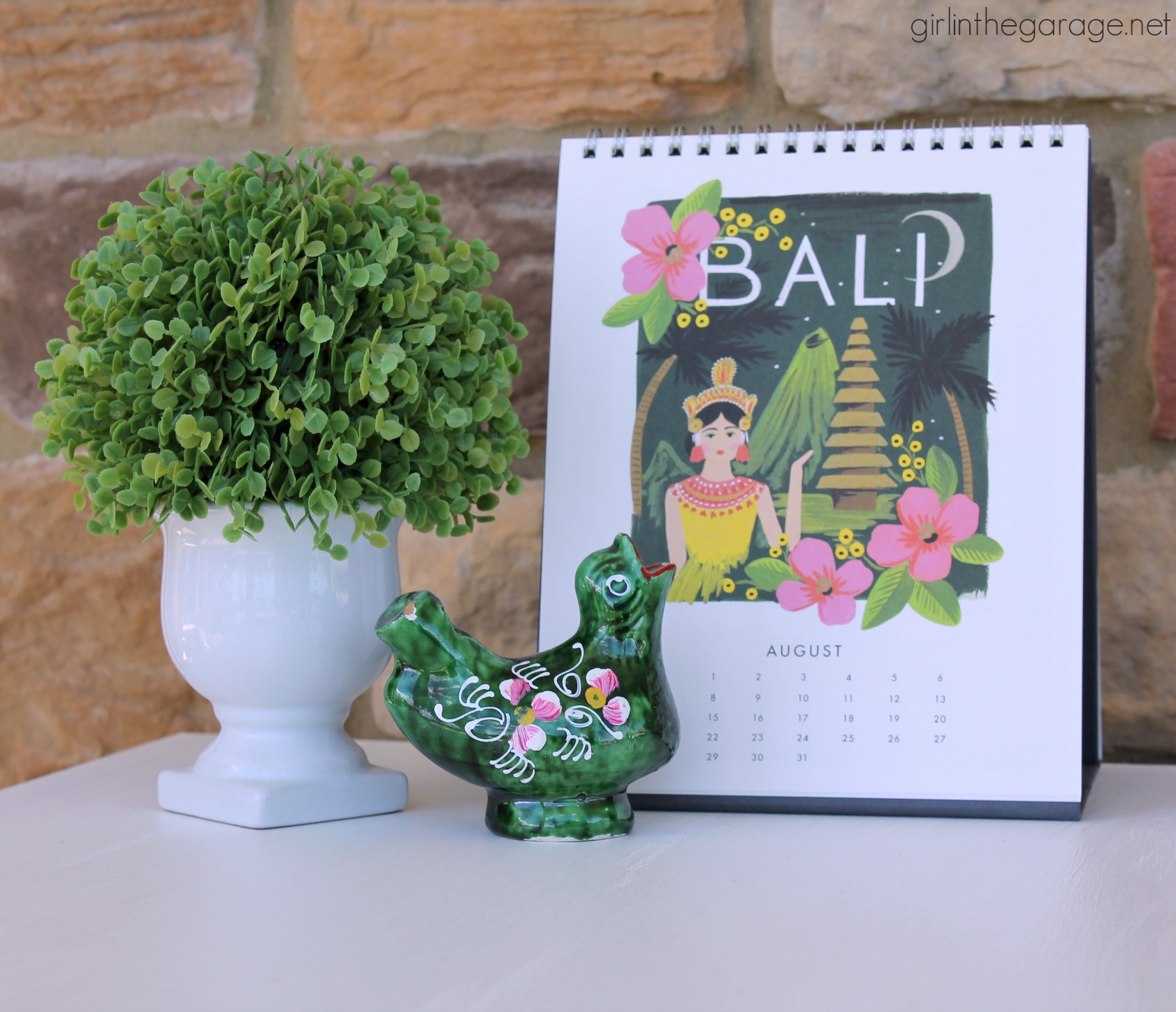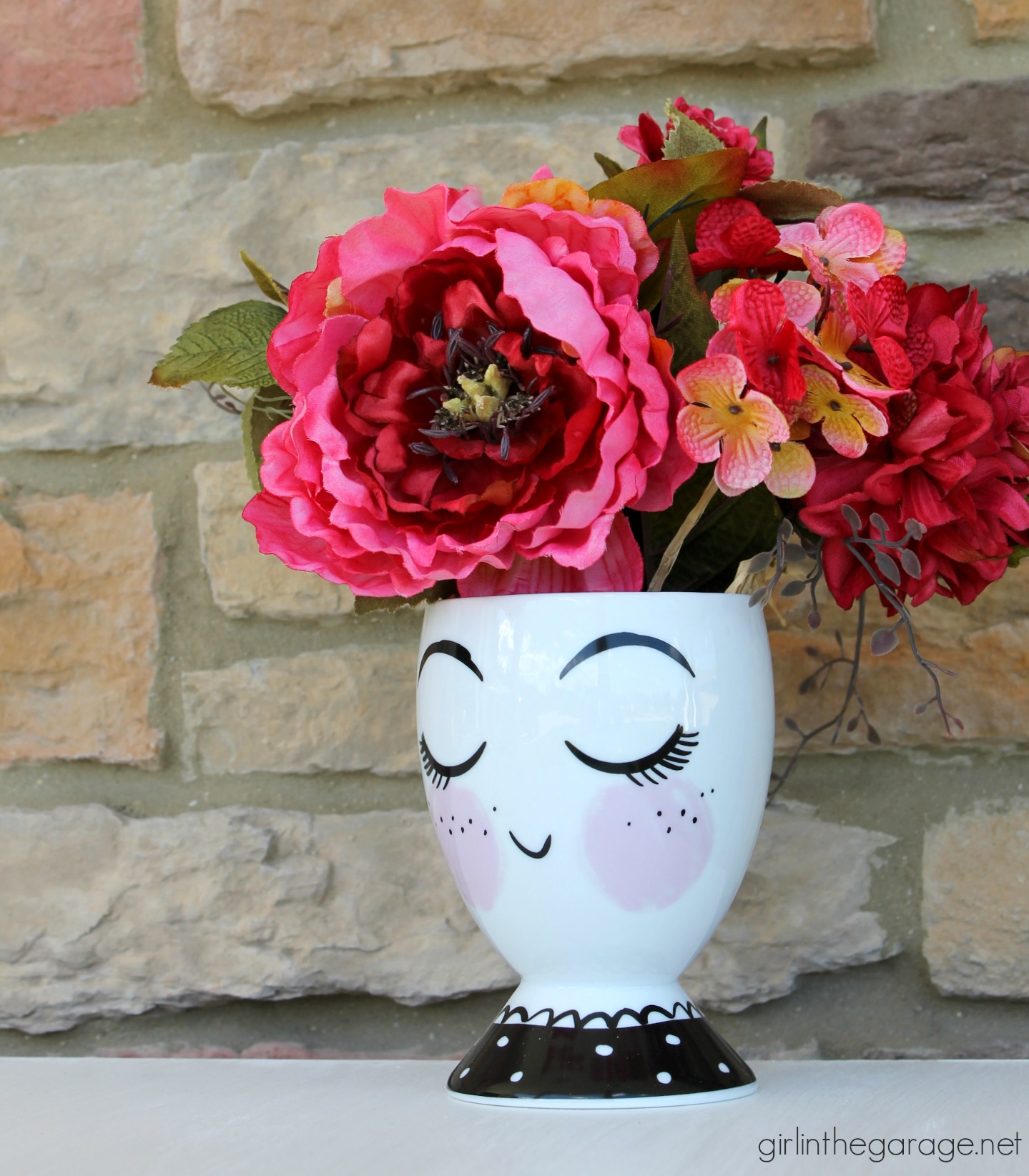 I like adding a fun surprise in my projects – do you too? In this case it was necessity, but it all worked out for the best!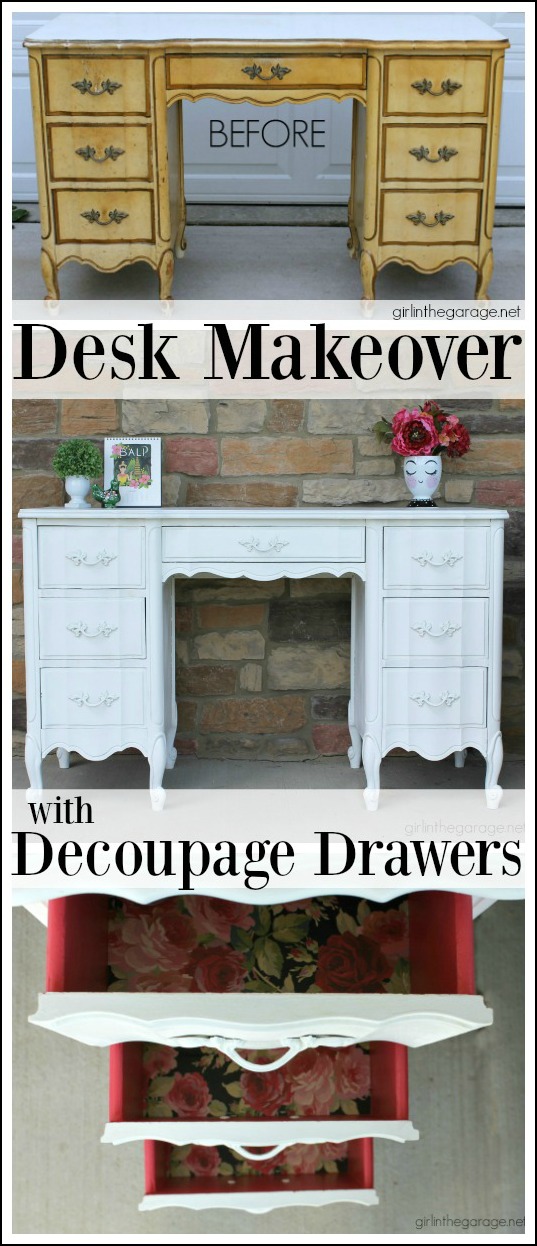 My friends are sharing trashy makeovers too… Below are their "Before" photos – click the links underneath to go to each tutorial and see the "After" photos.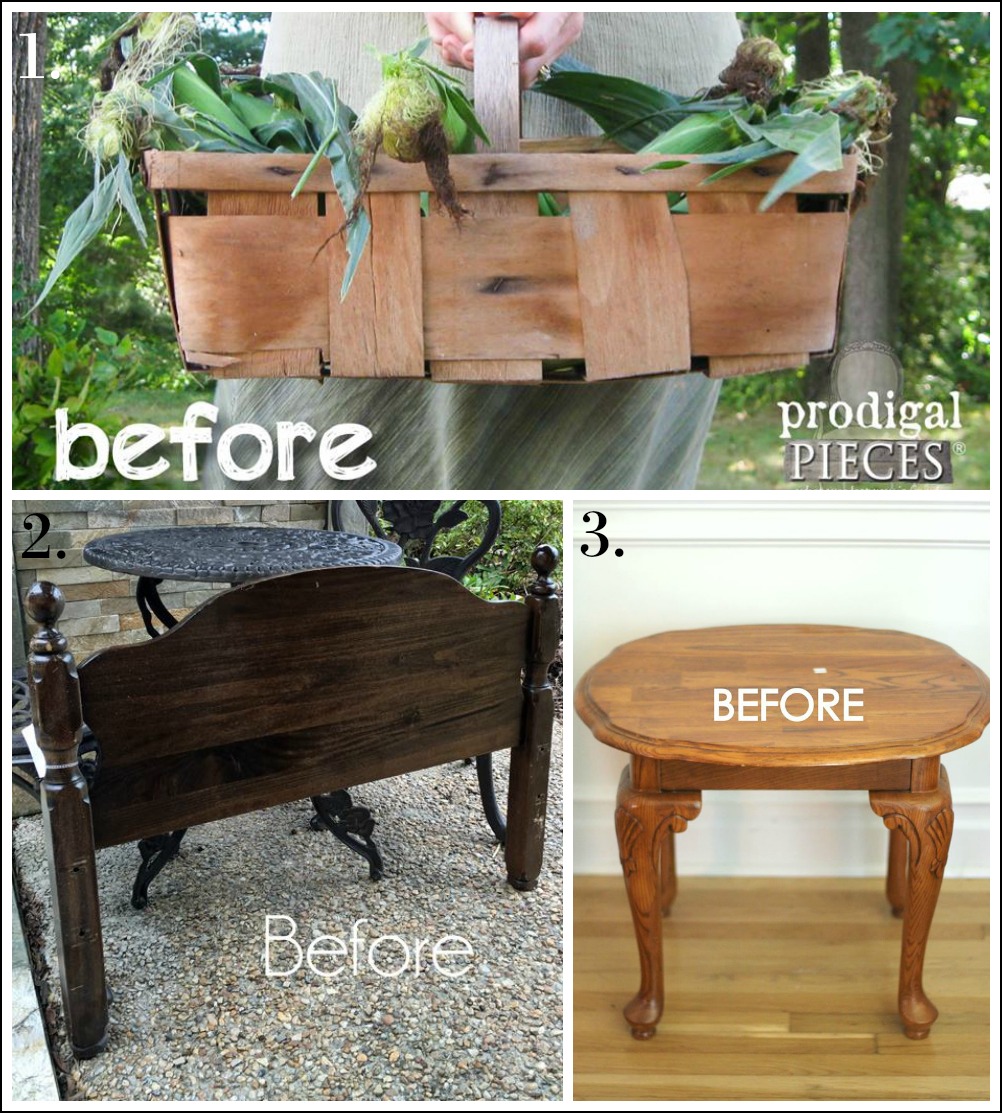 2. Confessions of a Serial DIYer