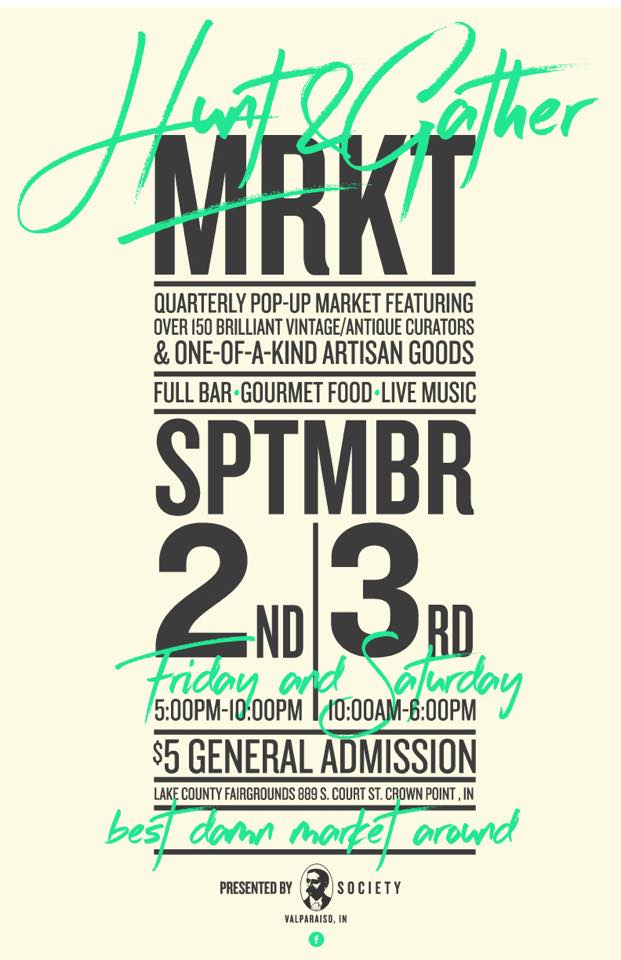 It's market weekend!  After months of prep and a couple of crazy weeks (aka market mania as I like to call it), everything is set up and ready for the Hunt & Gather vintage market.  I changed my prep strategy and my focus this time from the last market I did in May (read about that one HERE).  I'll explain everything in more detail next week, but for now I wanted to share some of the pieces that will be available in case you're nearby and want to own a one-of-a-kind Girl in the Garage creation.  😉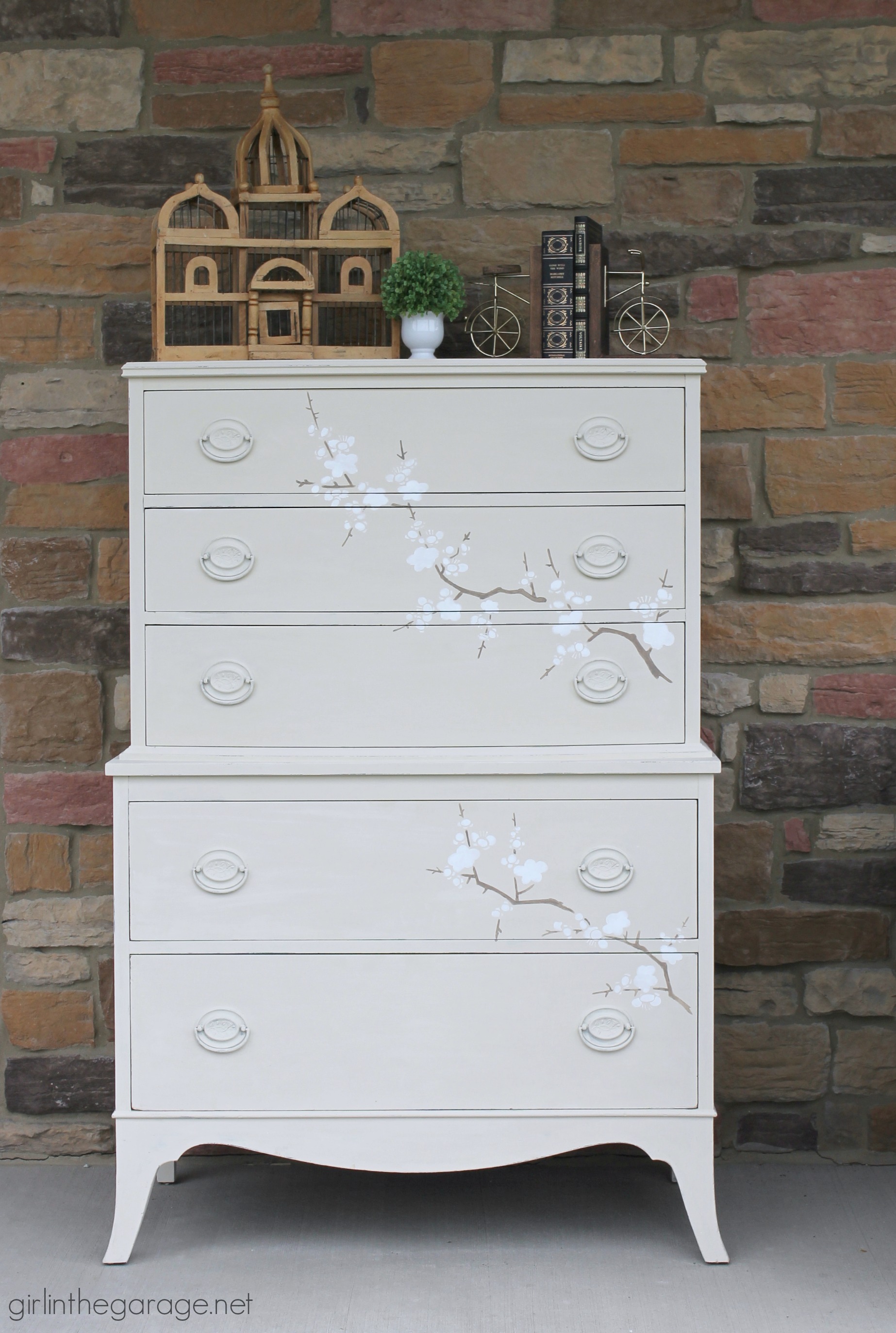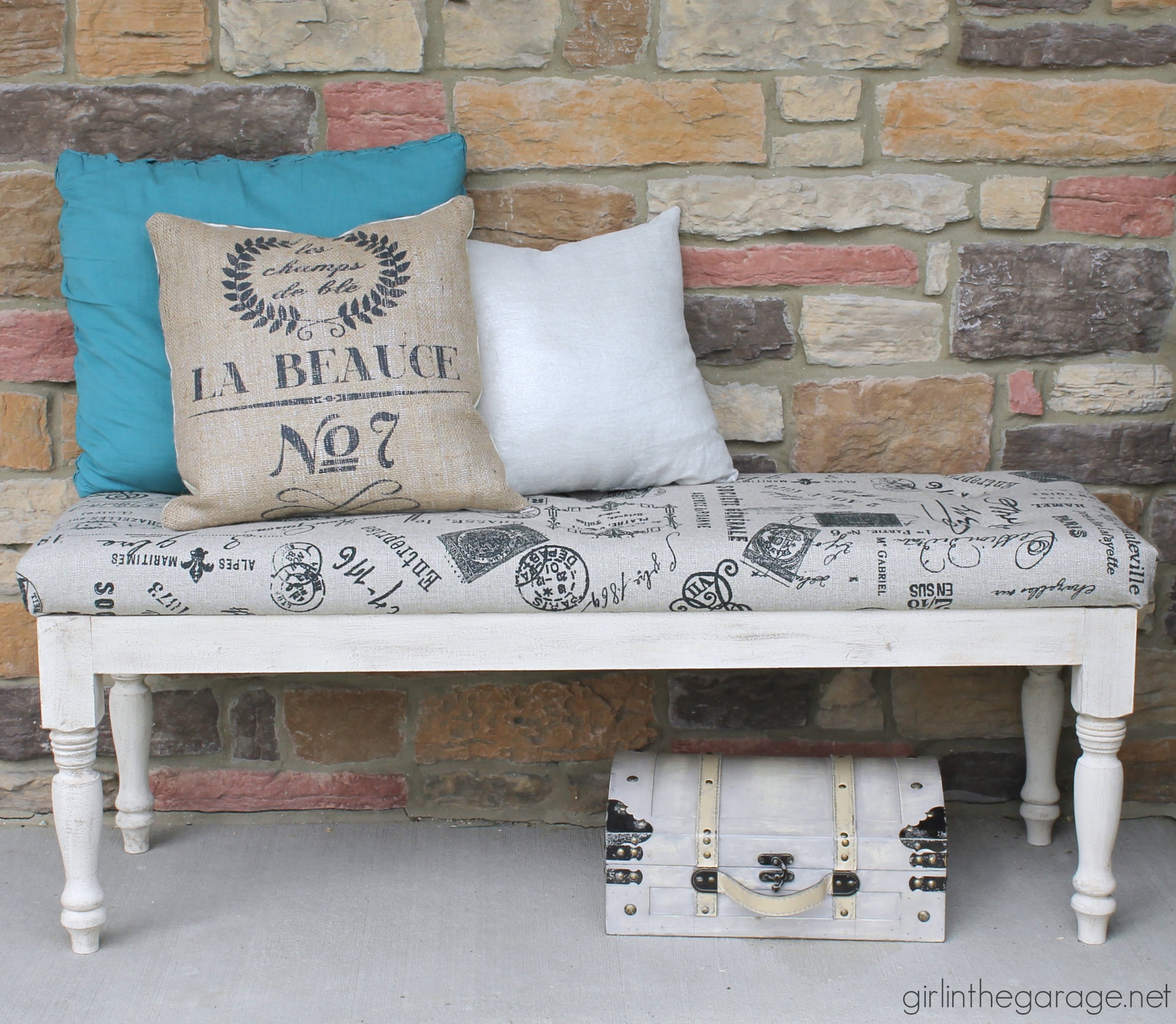 Aubusson Dresser with Upholstery Tacks: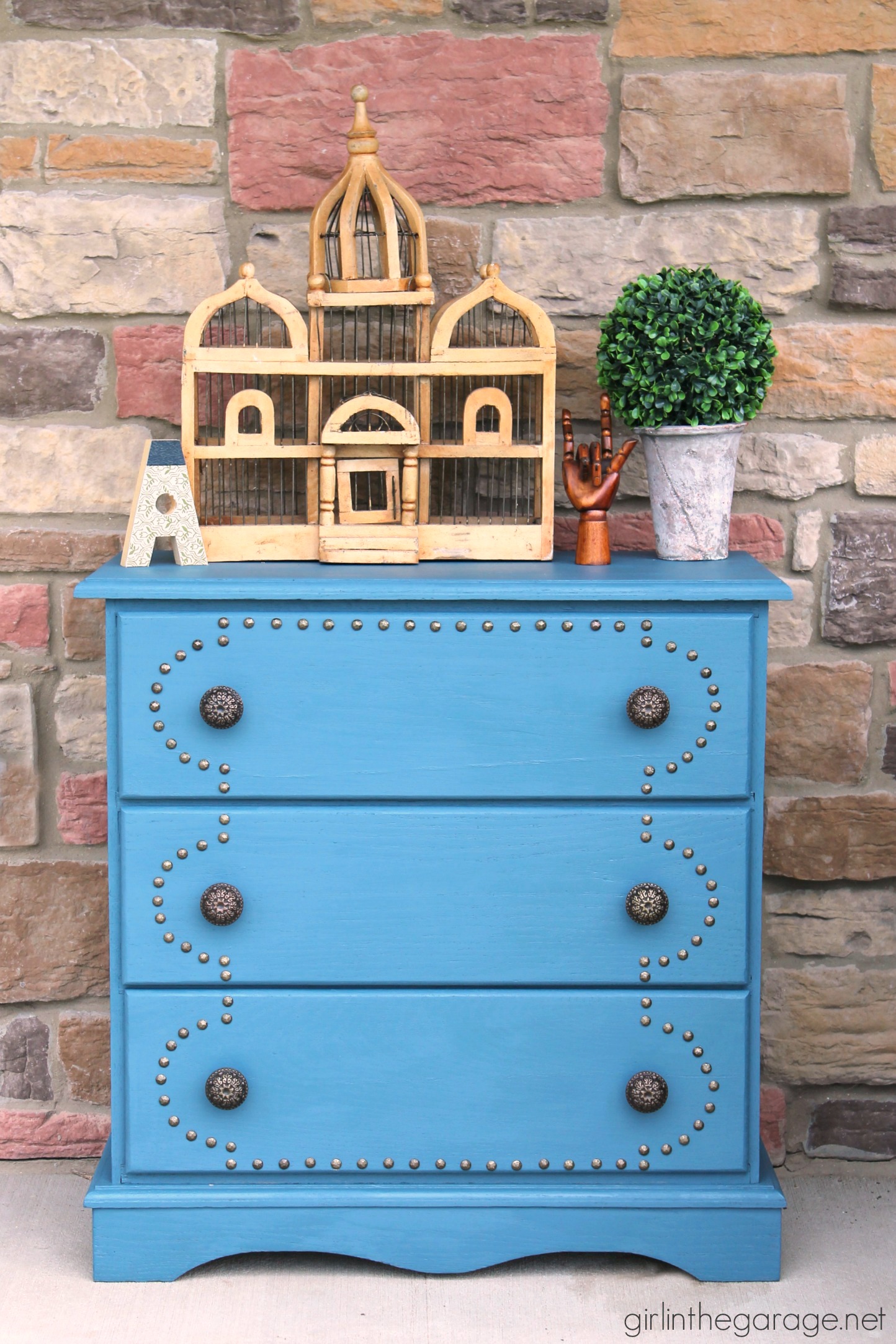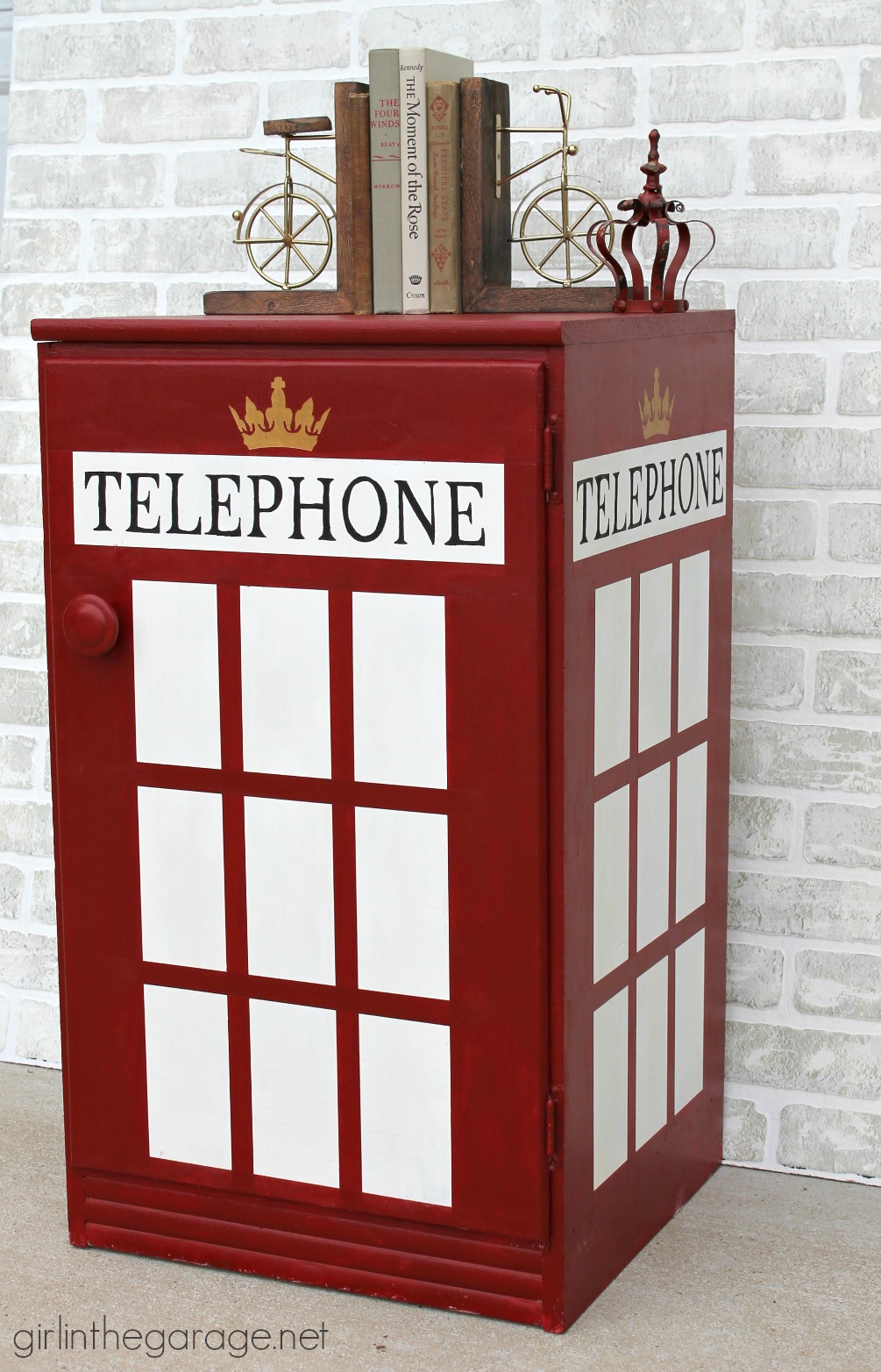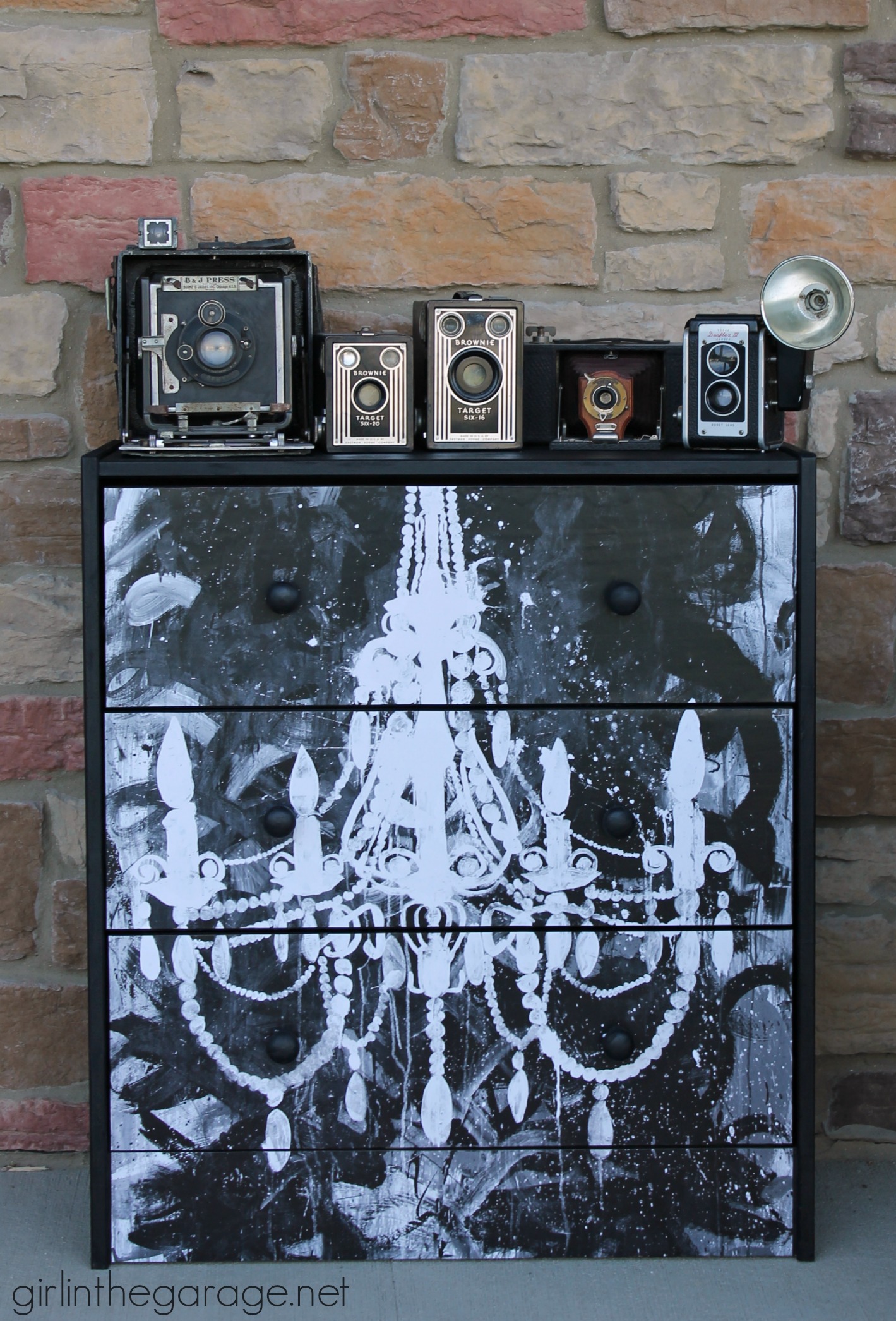 Red, White, and Blue Reupholstered Chair: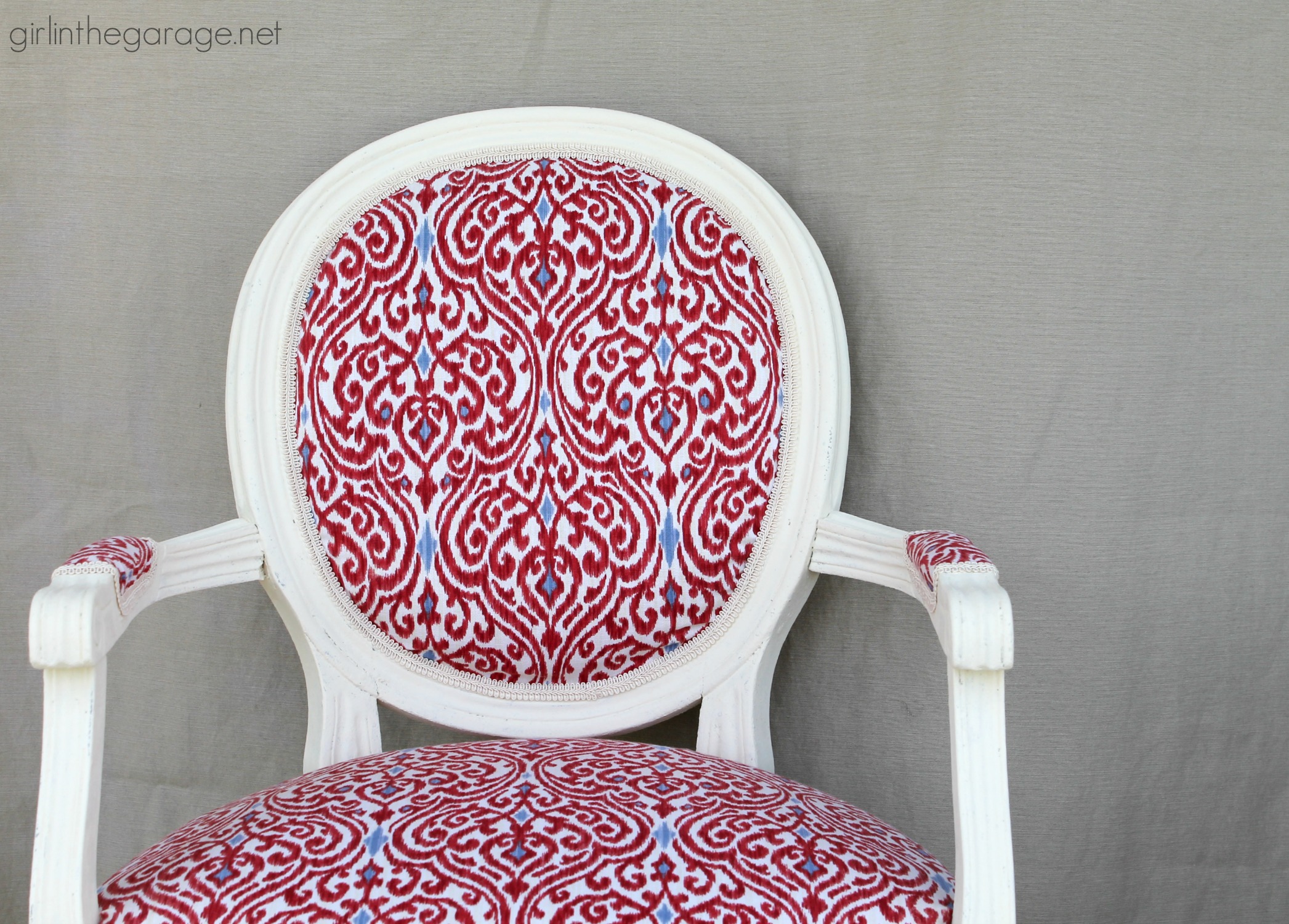 White and Blue Coastal Secretary: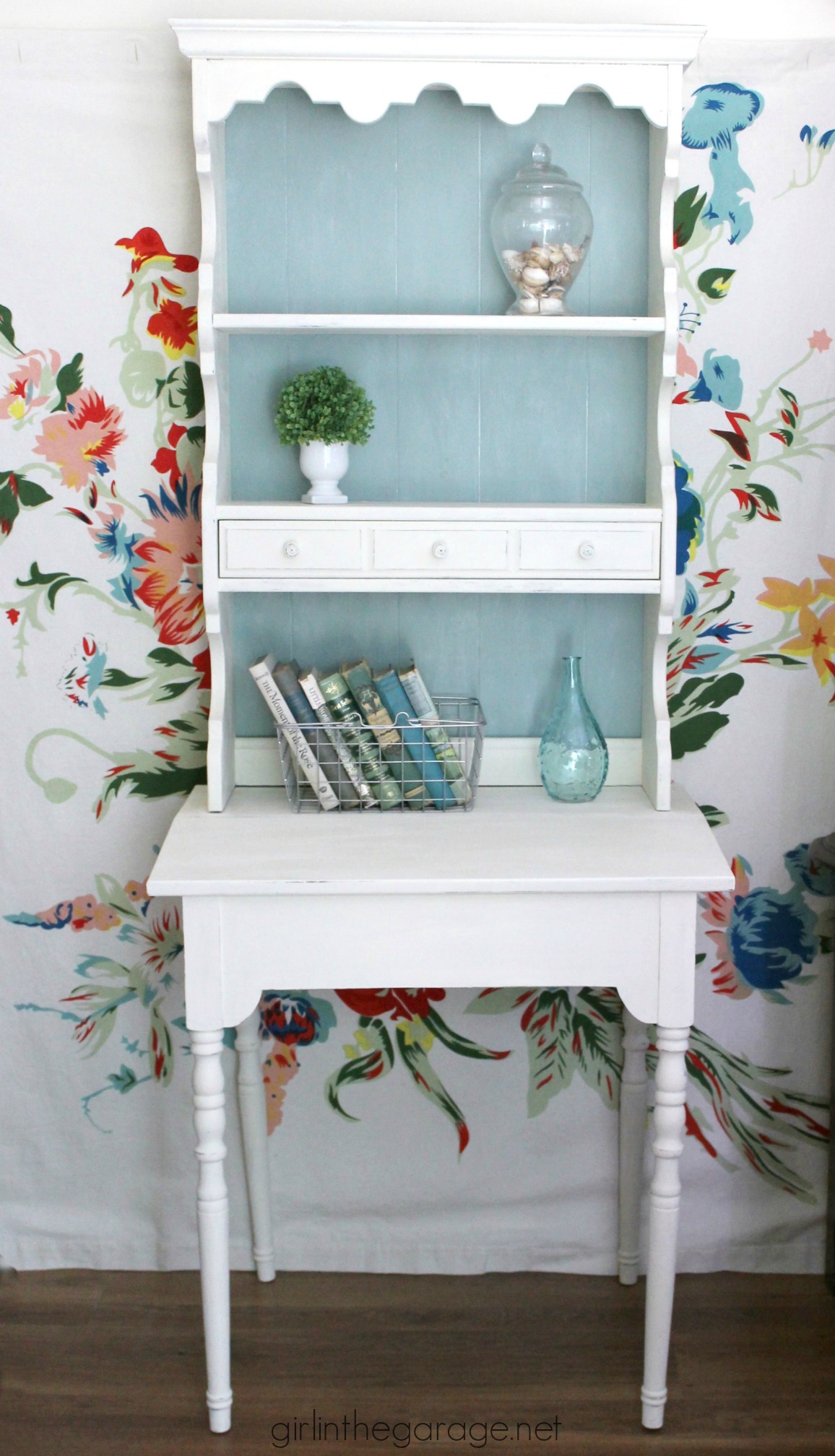 I also brought several new pieces which haven't made it onto the blog yet, and I took a few pieces from my booth that haven't sold there yet.
Here's my space before we started setting up: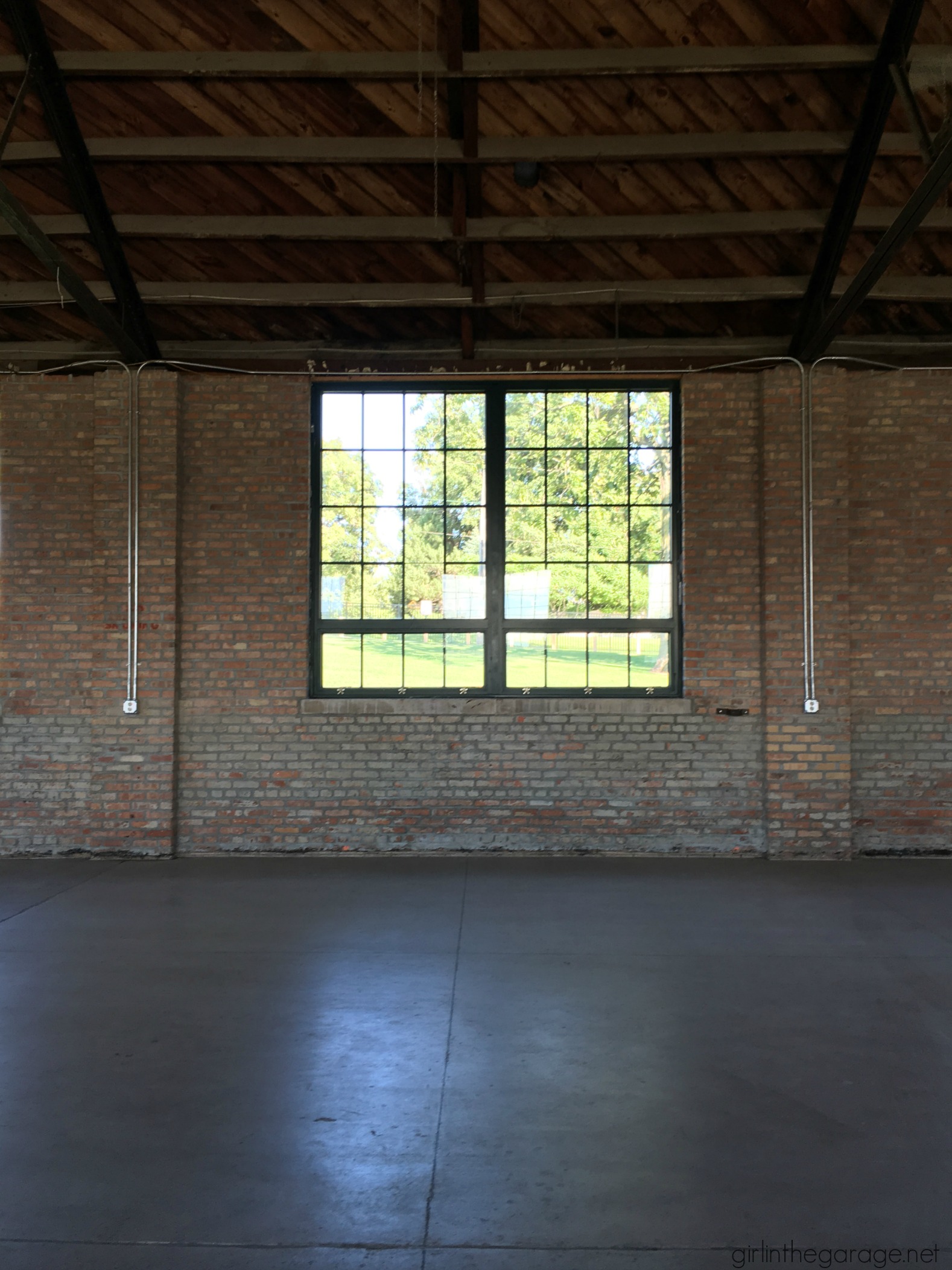 The market is inside a really cool building at the fairgrounds – very rustic/industrial but also charming.  I'll share more photos and details next week.  If you stop by the market this weekend, be sure to come over and say hi!  My space is right by one of the entrances, and I'll have my big GITG fabric backdrop sign hanging.  (Oh, and Mr. GITG will be there too.)
Have a wonderful weekend, friend!
Jen