I think that's my longest title ever… haha.
Today is Themed Furniture Makeover Day with my blogging friends, and this month's theme is Red, White, or Blue.  I went back and forth on which piece of furniture to redo this time, and finally decided on my almost-famous ReStore chair that received 470 Likes on my Facebook page back in January:

I'm not gonna lie, I've always been really intimidated to attempt this kind of reupholstery project.  I have at least 4 other similar type chairs, and I've been a big ol' scaredy cat.  Well, what's the best way to overcome your fear?  Dive right in!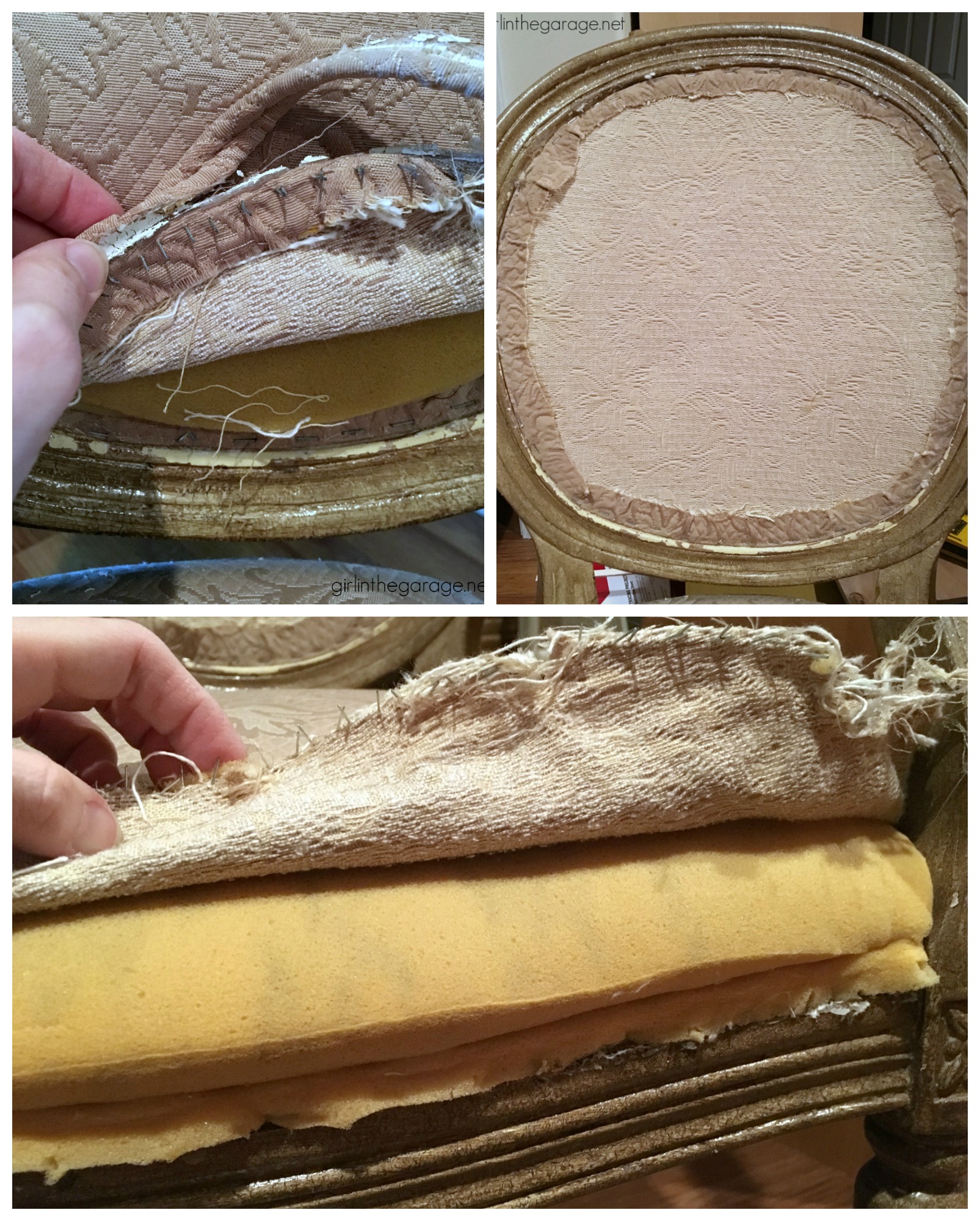 It took a day (working off and on) to remove all the old fabric and the 3,236,569 staples.  I used needlenose pliers and my hands, which were really sore afterward!  I kept the fabric pieces to guide me when cutting new fabric.  Then I painted the frame in Old White Chalk Paint by Annie Sloan.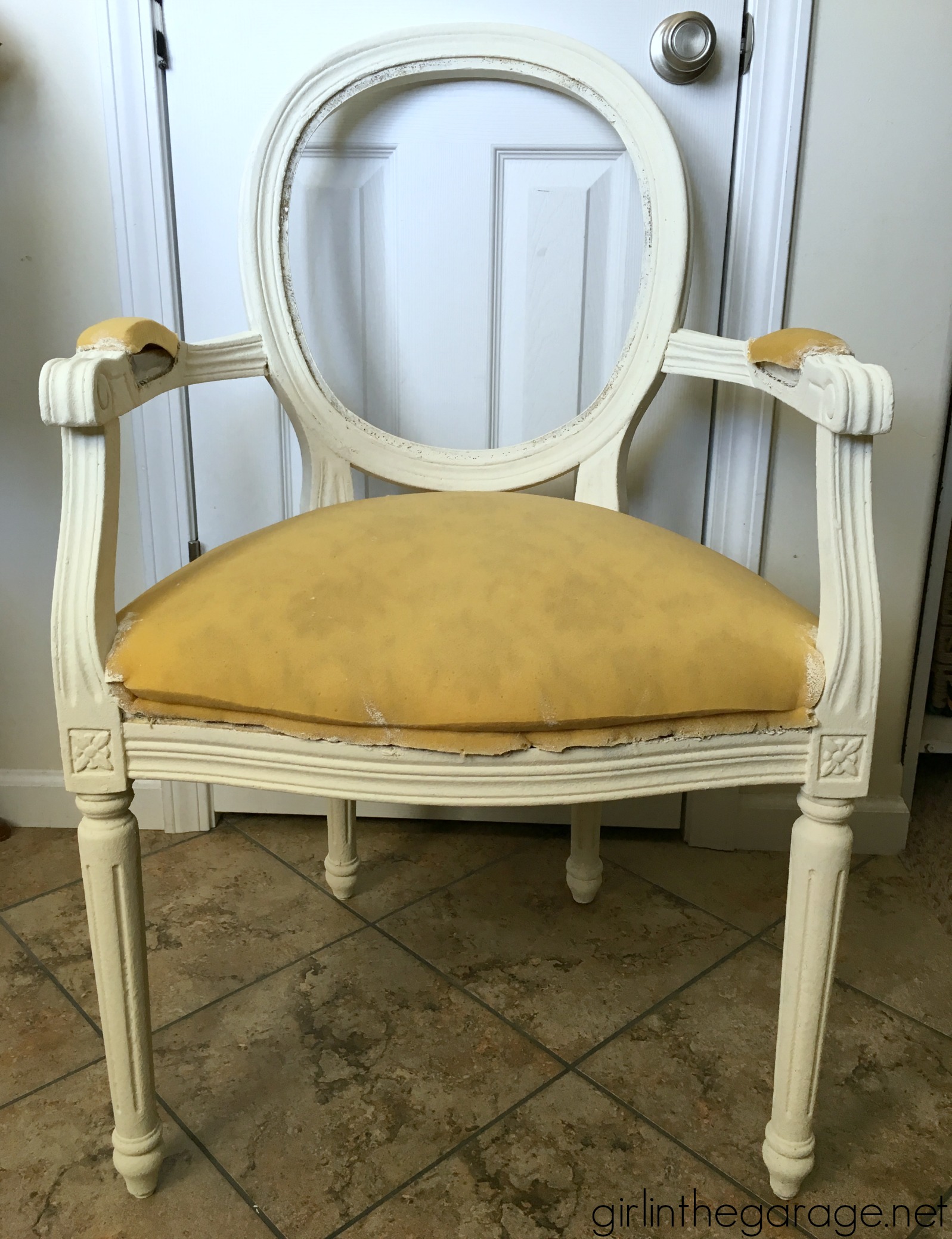 This is where I admit that I changed my mind about the fabric several times.  I originally chose grainsack for the seat and blue and white silk floral for the back, but I cut the grainsack a little too small and didn't have enough left to cut a new piece.  🙁
I went through my stash a few more times and finally ended up with this red and white clearance fabric that I had over 3 yards of (plenty for mistakes LOL).  But thankfully I cut it right the first time!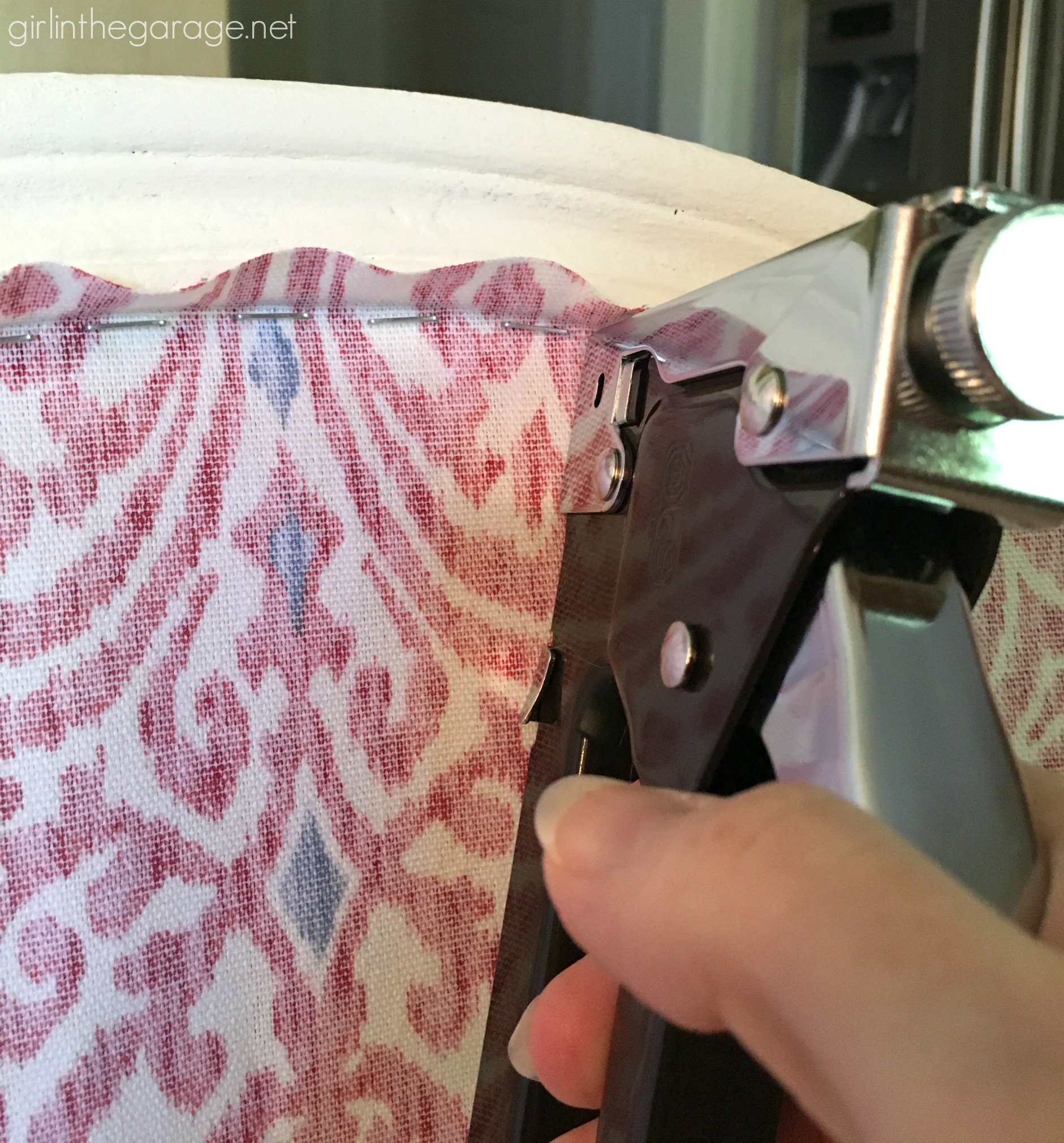 I attached the new fabric exactly how I saw the the old was attached – starting with the back, which wouldn't be so obvious if I messed up.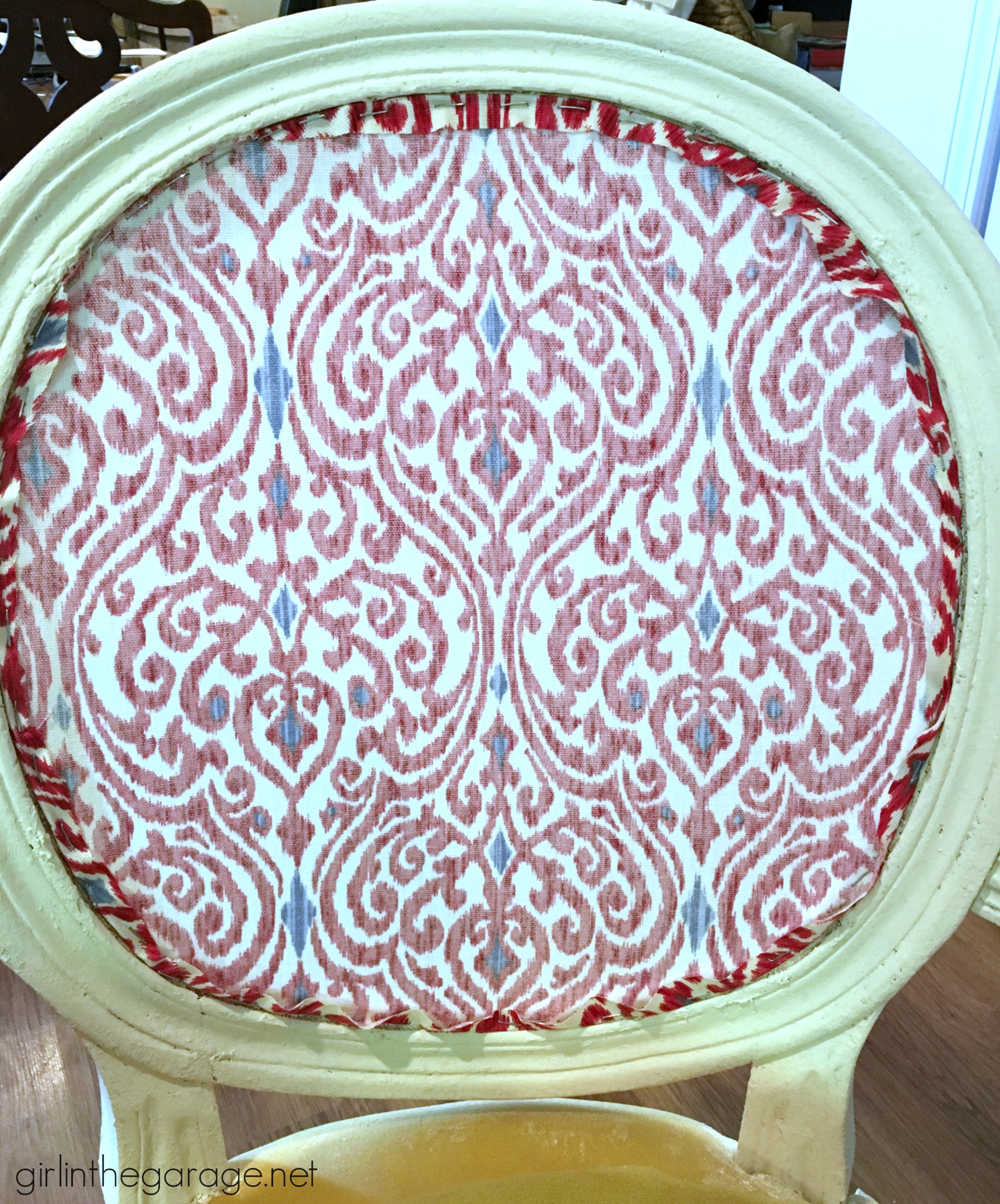 The wood edges near the upholstery were not pretty at all… but I knew they'd be hidden.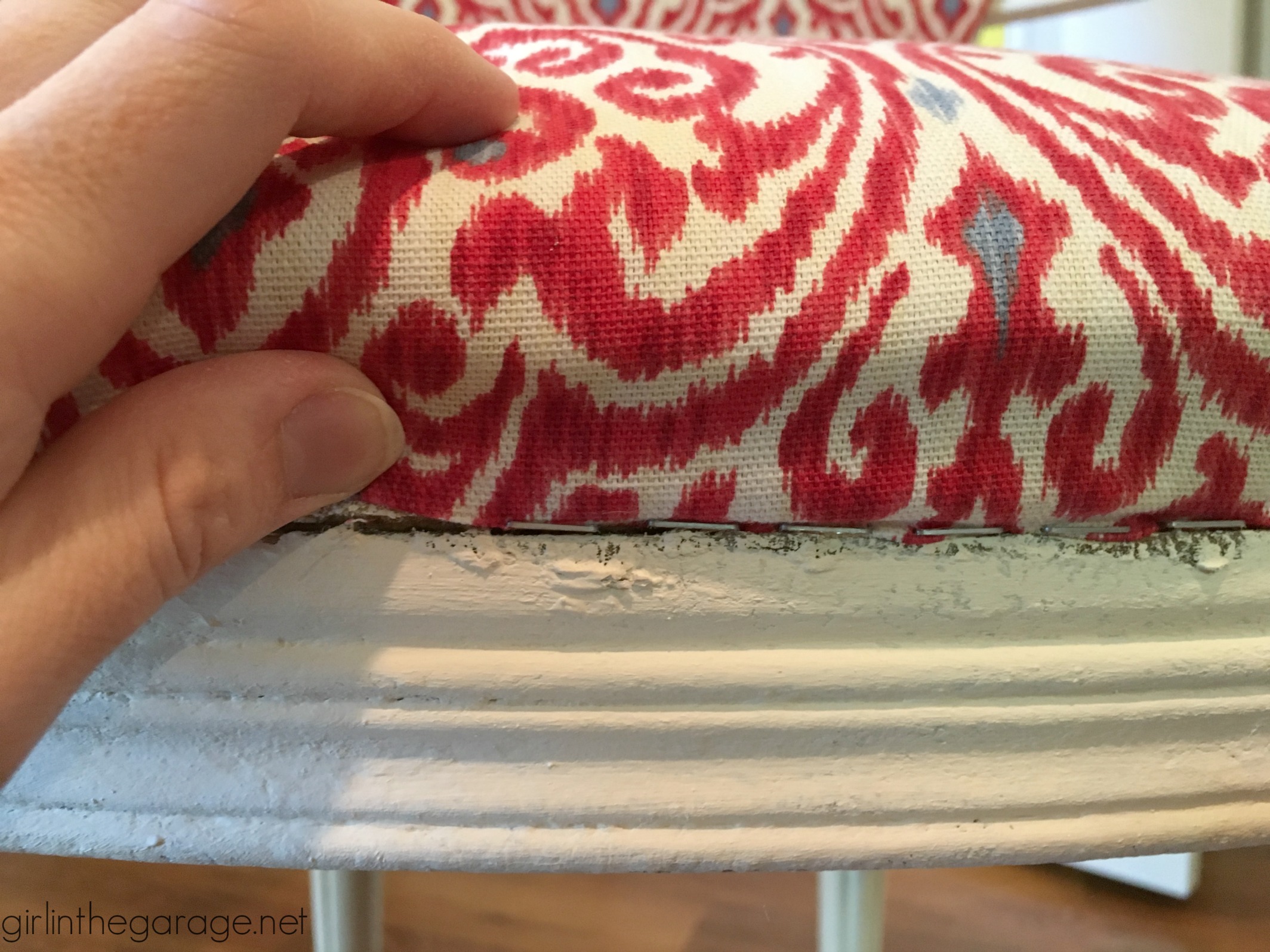 Since nothing in this project happened easily, of course I couldn't find the upholstery trim that I needed in store and so I had it overnighted from Amazon.  FYI: Ivory gimp trim matches Old White better than white gimp – I ordered both just to make sure.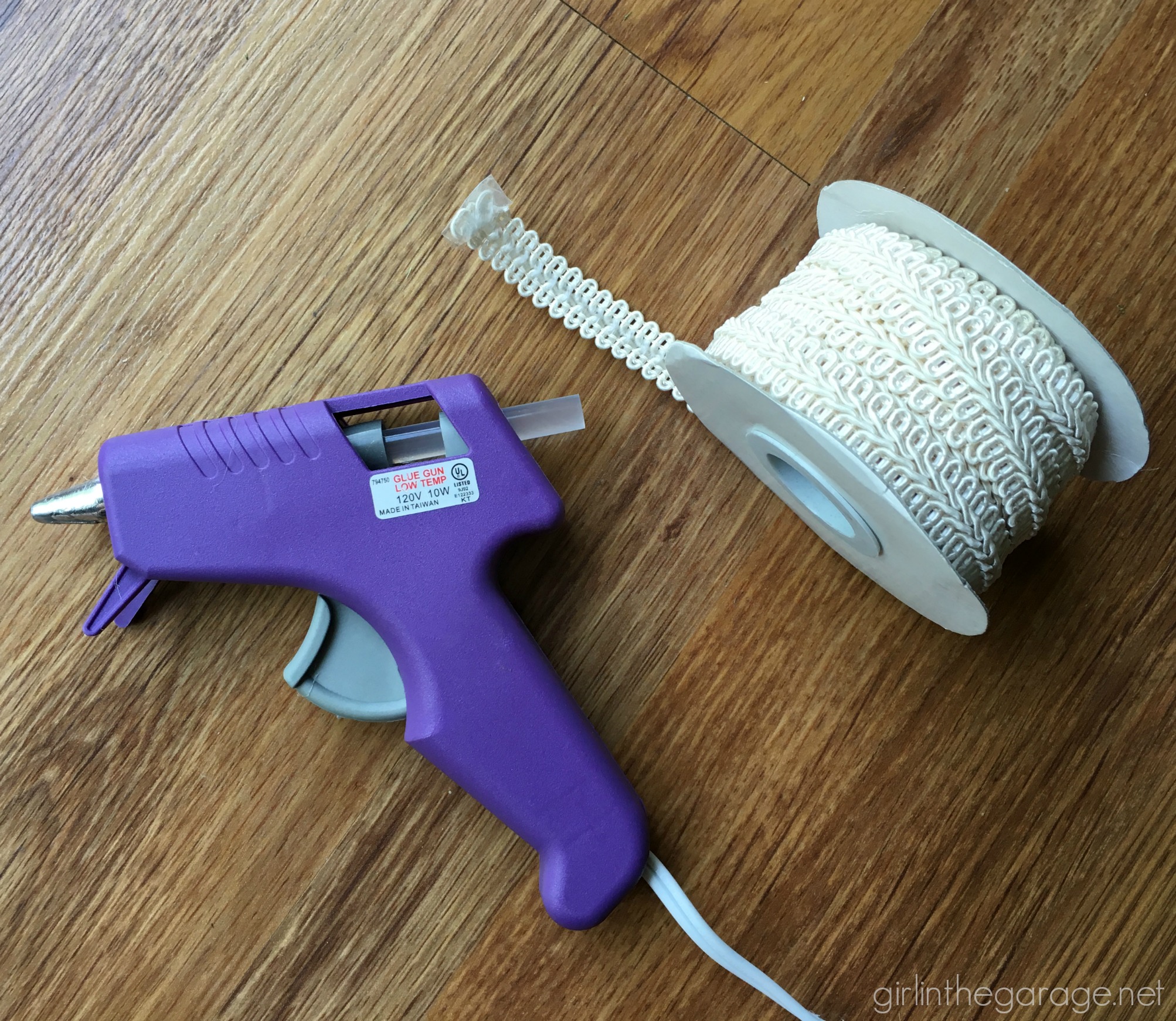 Hot gluing the trim was probably the easiest part of the whole project.
But in the end, every frustration was worth it!  <3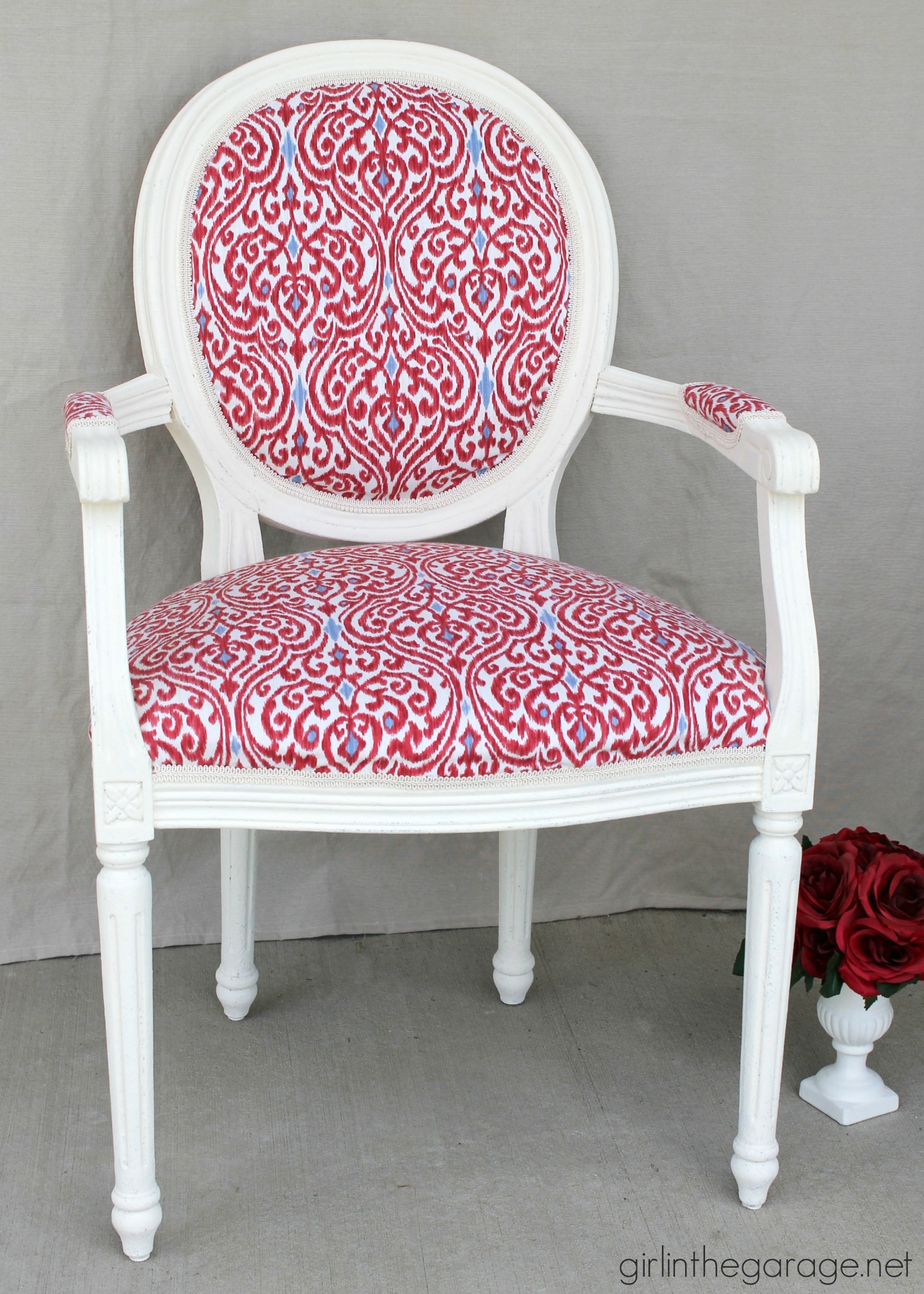 I'm amazed that I had this fabric for years and never noticed how gorgeous it is.
And check out her sexyback 😉
Here's a pic with my new DIY fabric backdrop: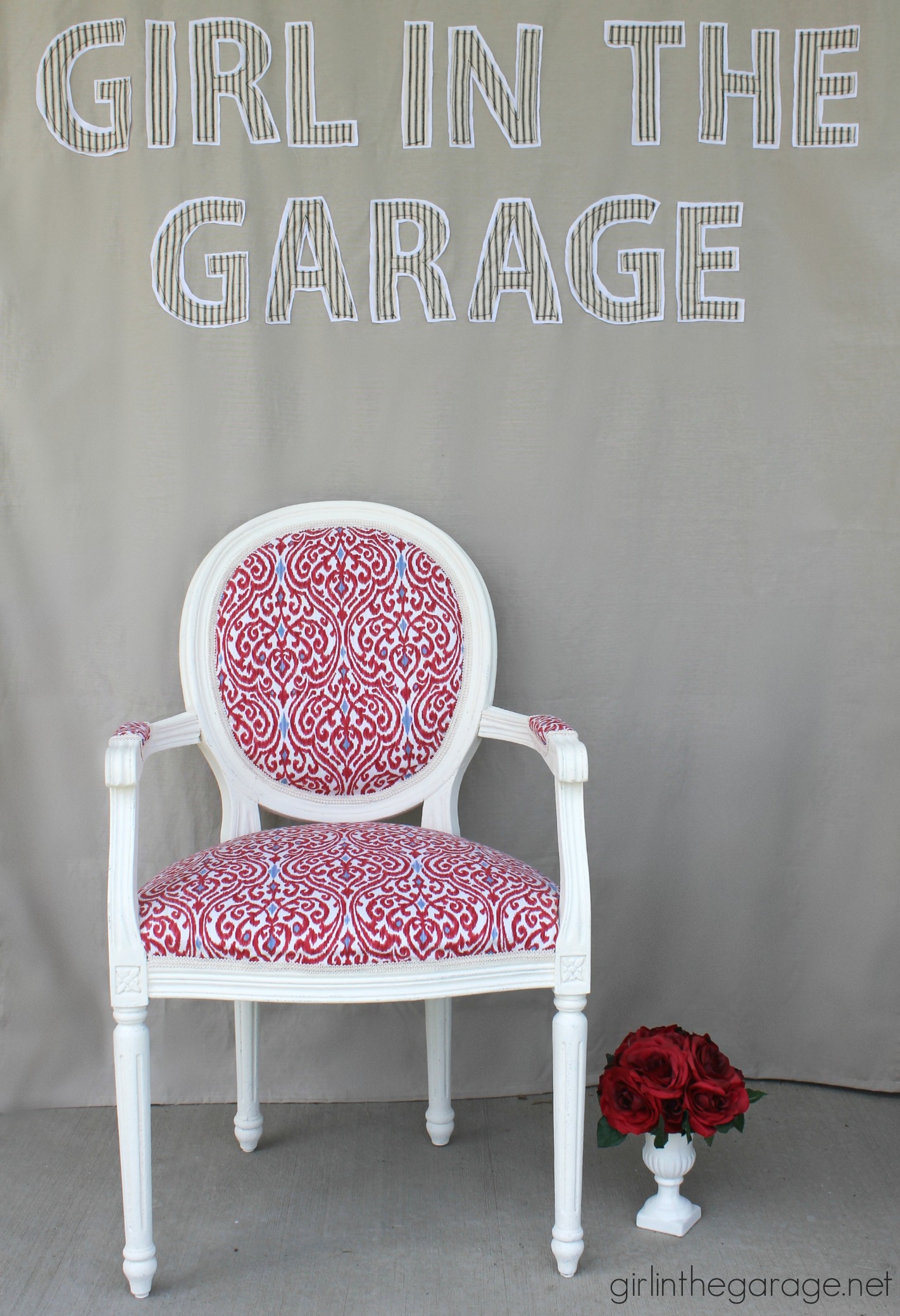 And a before/after again:
I know I do a lot of makeovers that are neutral, especially white and gray.  But red is my favorite color and this is my new favorite reupholstered chair!  I'm definitely not scared of reupholstering anymore, and I hope I've inspired you to try it too.
Jen
If you've read this entire post, you deserve an award, or at least a cookie.  😉  In the meantime, how about more Red, White, and Blue furniture makeovers from my talented friends?