Friend, today I'm sharing a DIY folding display piece that my husband, Guy in the Garage, built for me for the market a few weeks ago. Isn't he sweet?
This worked perfect for displaying all the fabric garlands that I had for sale, but it could really hold so many different things!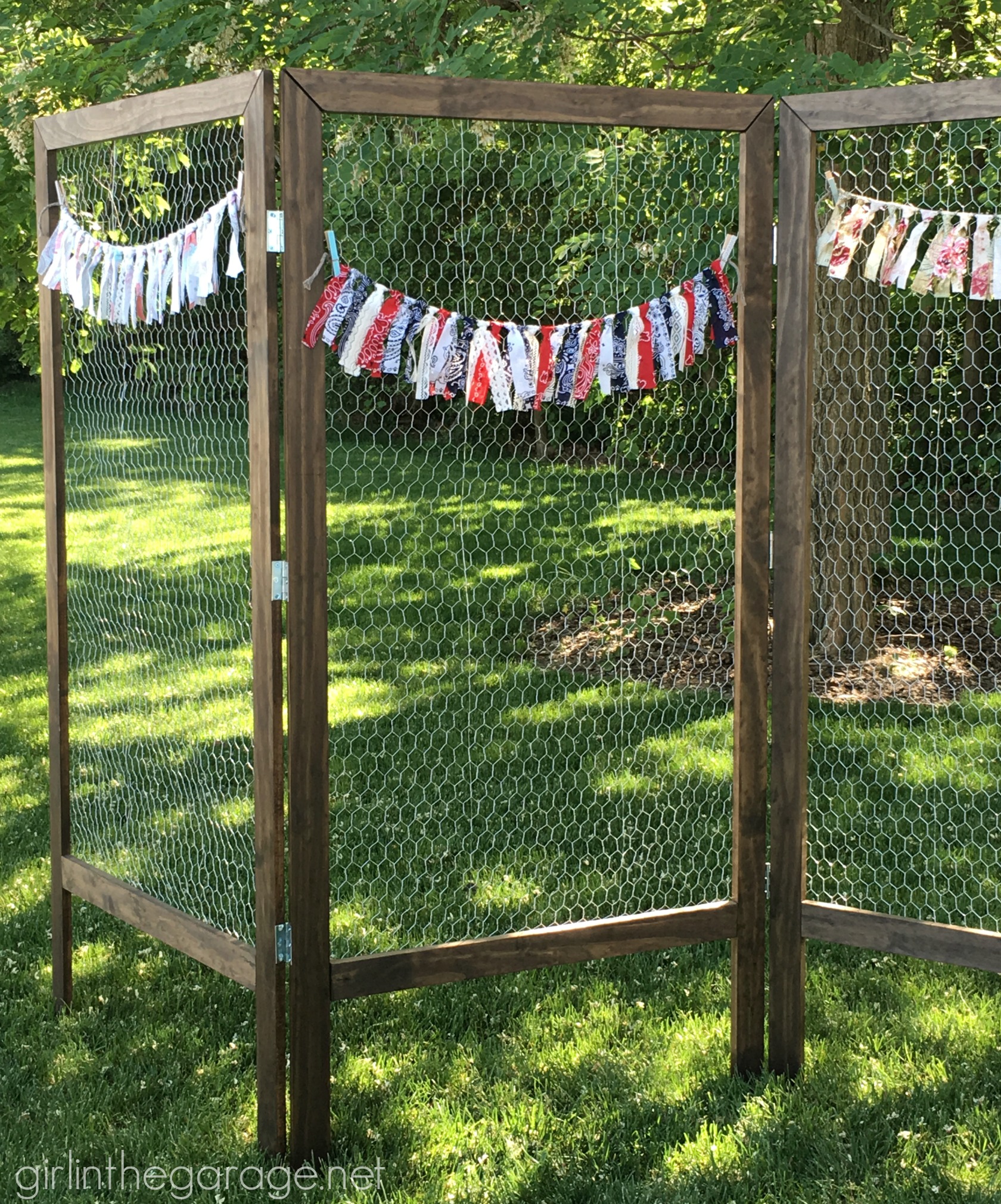 He built three panels, and each one is three feet wide and six feet tall. The plan was for it to span almost the height/width of one side of the canopy we used, so it would be a makeshift wall. Here's the layout after the initial cuts: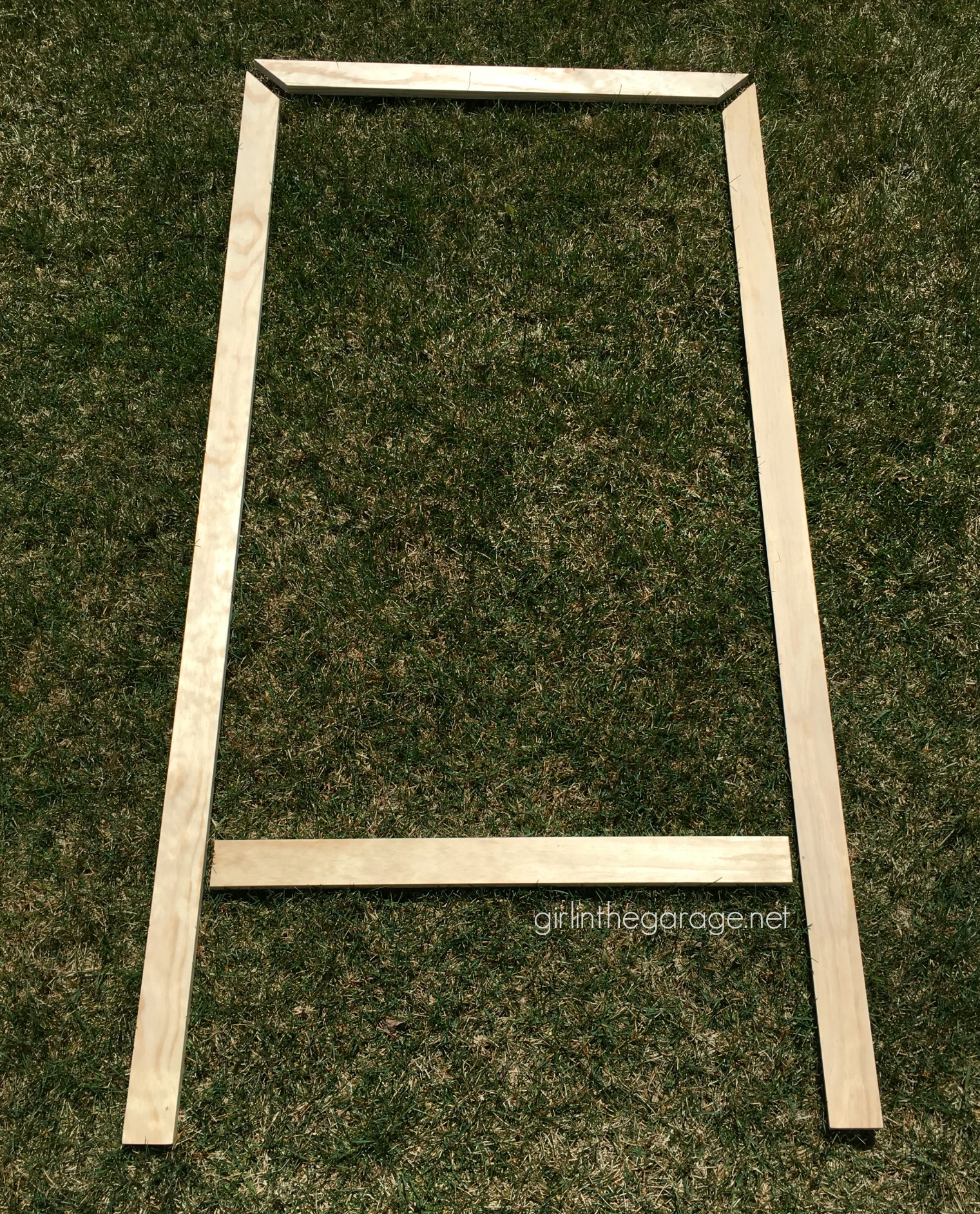 Next Mr. GITG stained it with Minwax stain in Espresso, a nice rich brown. He also used this stain for the crates that I used in my display.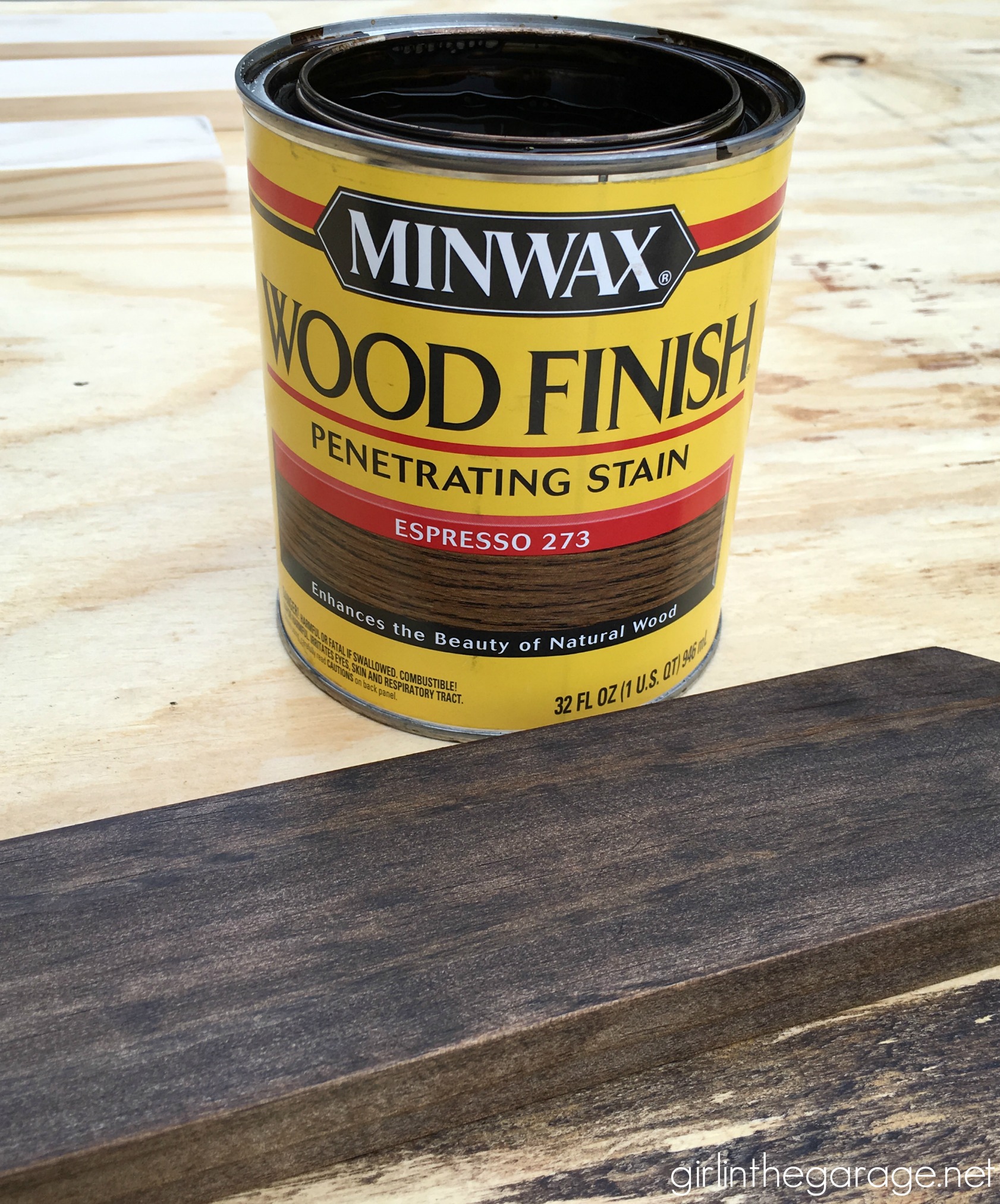 For the angled corners, he attached the pieces with L-brackets.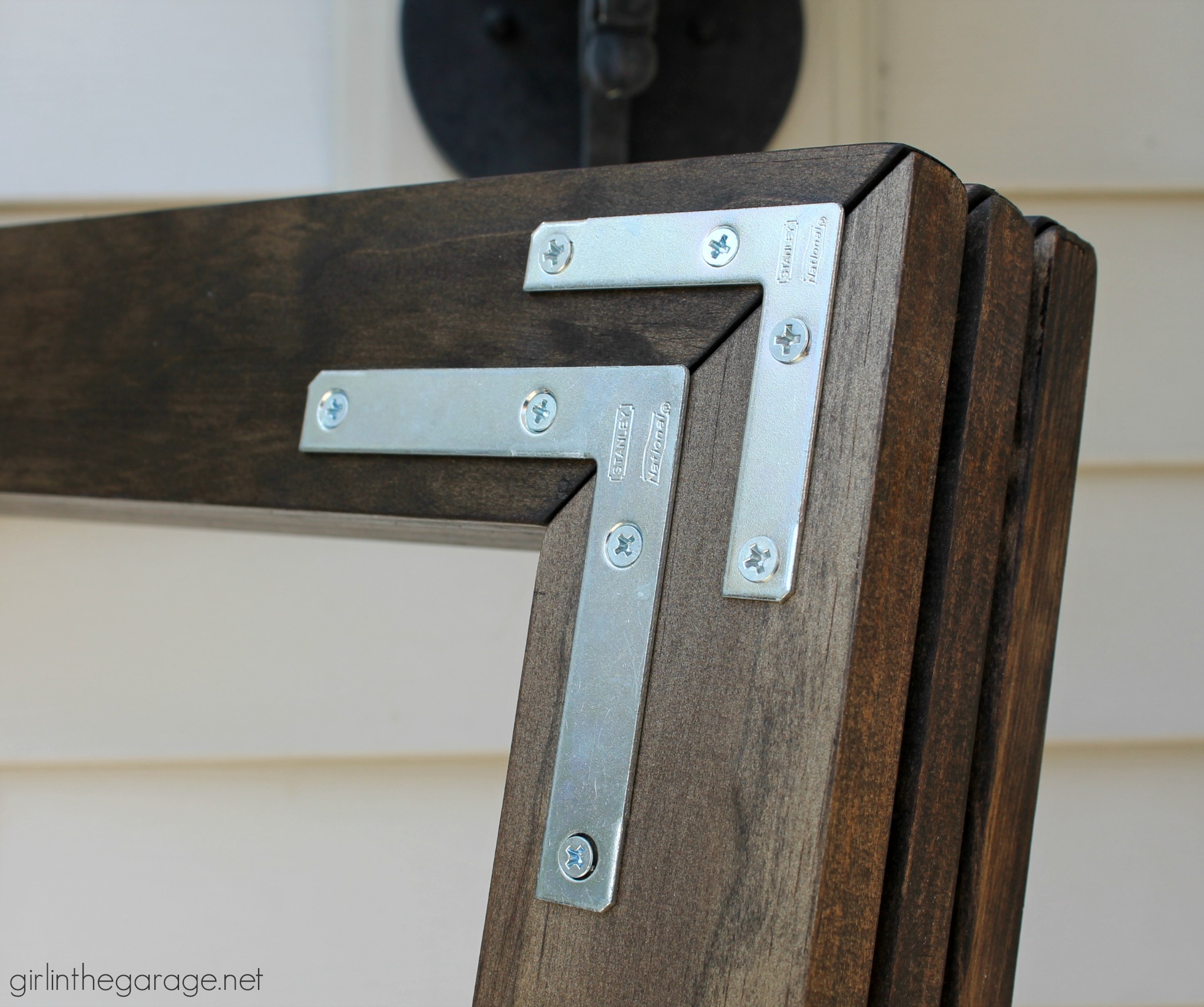 He attached the straight edges with these braces: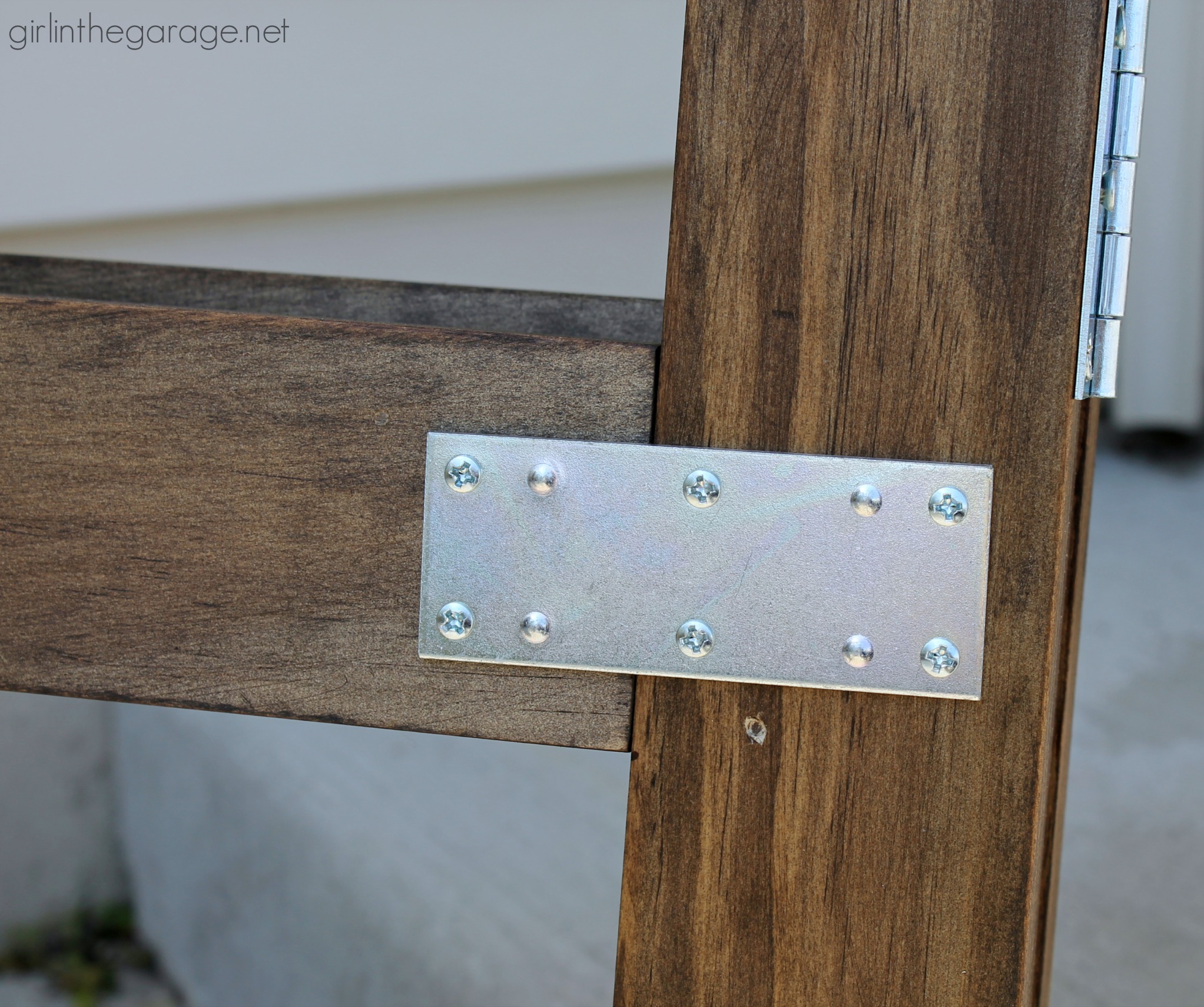 The panels are connected with door hinges, and they fold together easily for storage or transportation.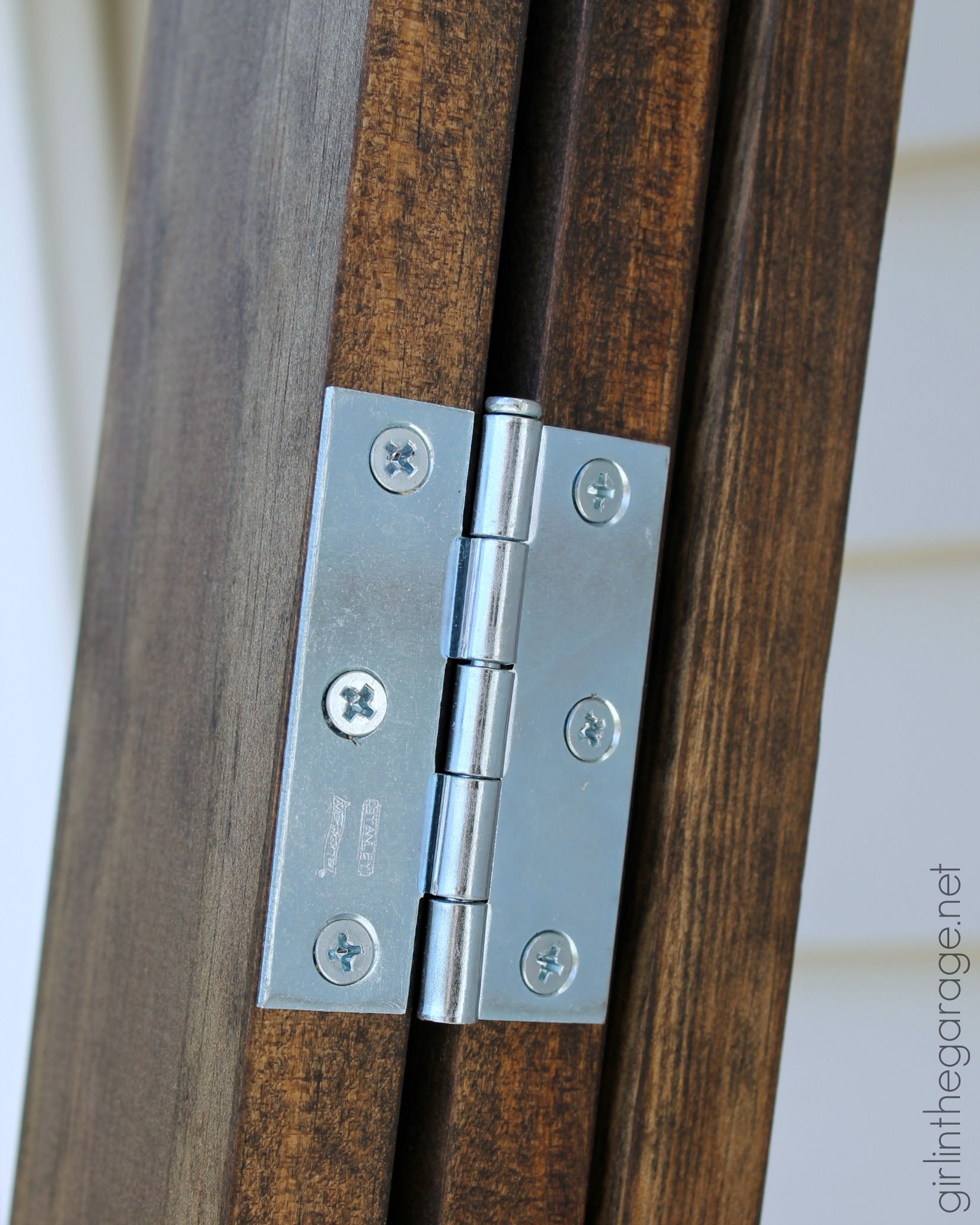 He cut and stapled chicken wire onto each panel so it would be easy to clip items on, like my fabric garland. But you could make a smaller version for displaying jewelry, photos, Christmas cards, kids' artwork, etc.
(Update: I've received so many amazing emails and comments from people who've built this folding display for their own needs. I love hearing all the ideas!)
Here is the DIY folding display in its (huge) glory: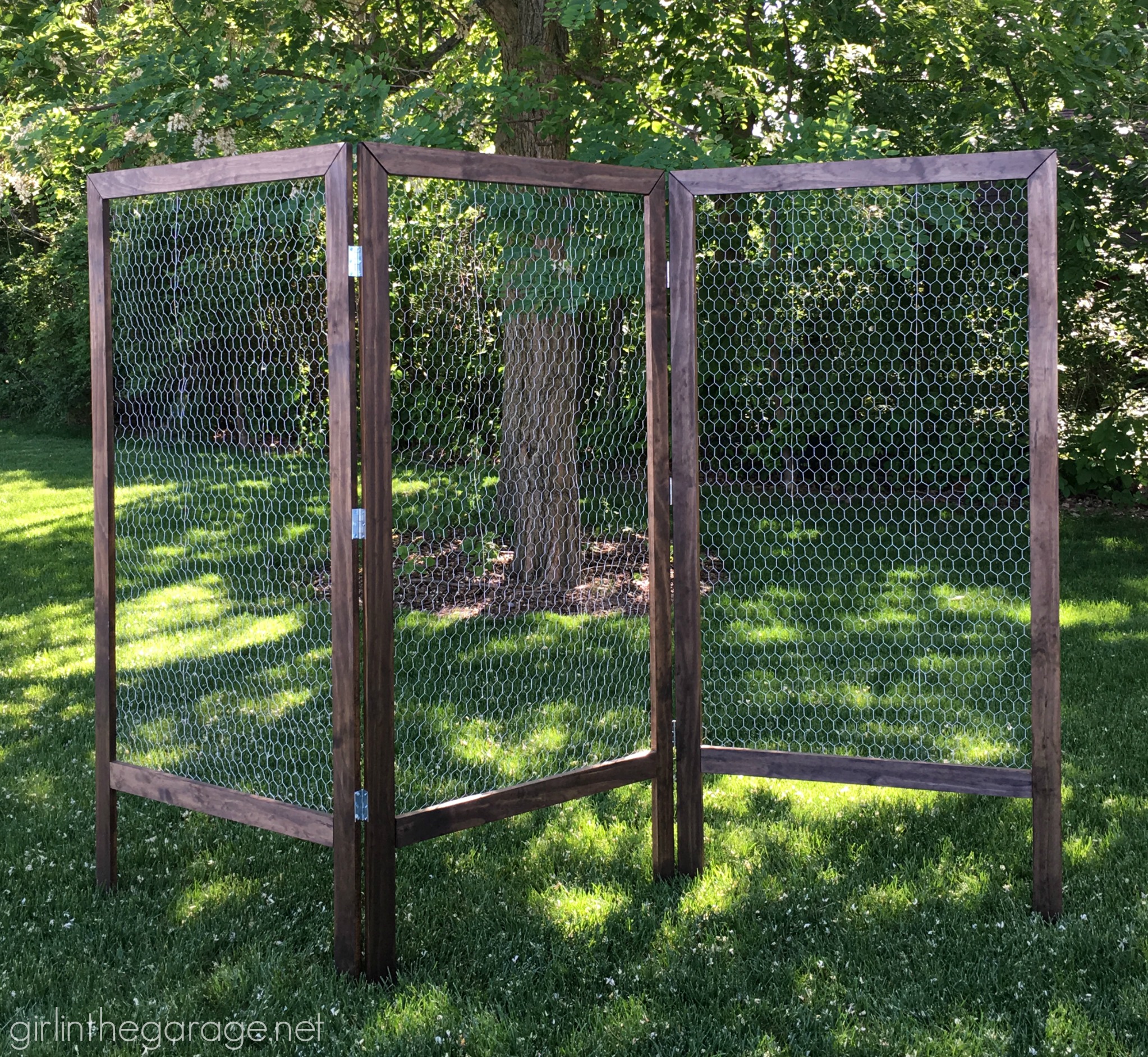 I think it came out better than either of us expected, since my hubs is still learning his way around big saws and power tools. 🙂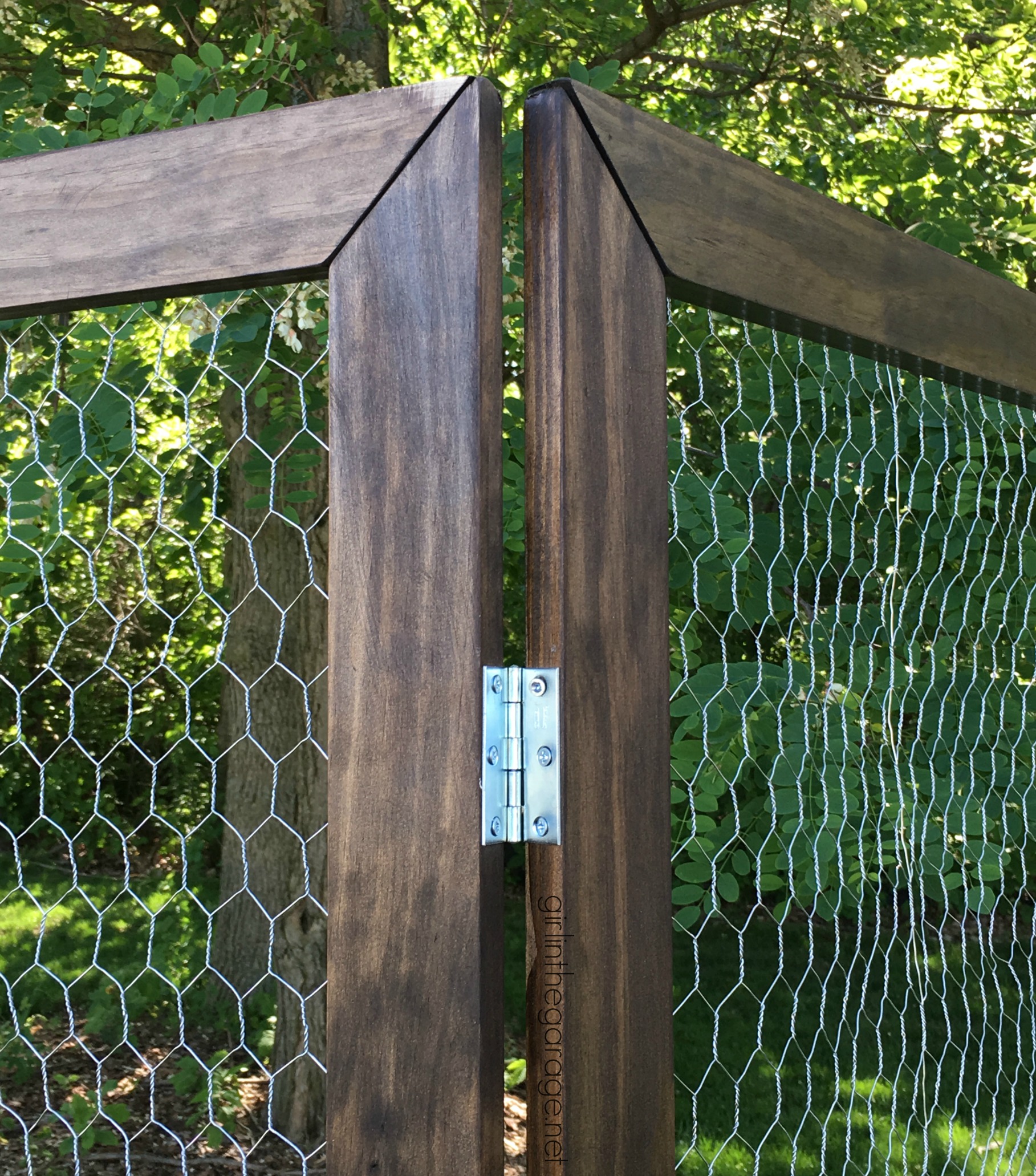 Here's one of the garlands I made – it was super easy by cutting strips of coordinating fabric and ribbon and tying them onto jute rope. This is a patriotic one since it's summertime, and I have some leftover… so they might end up on display in my home for the 4th of July!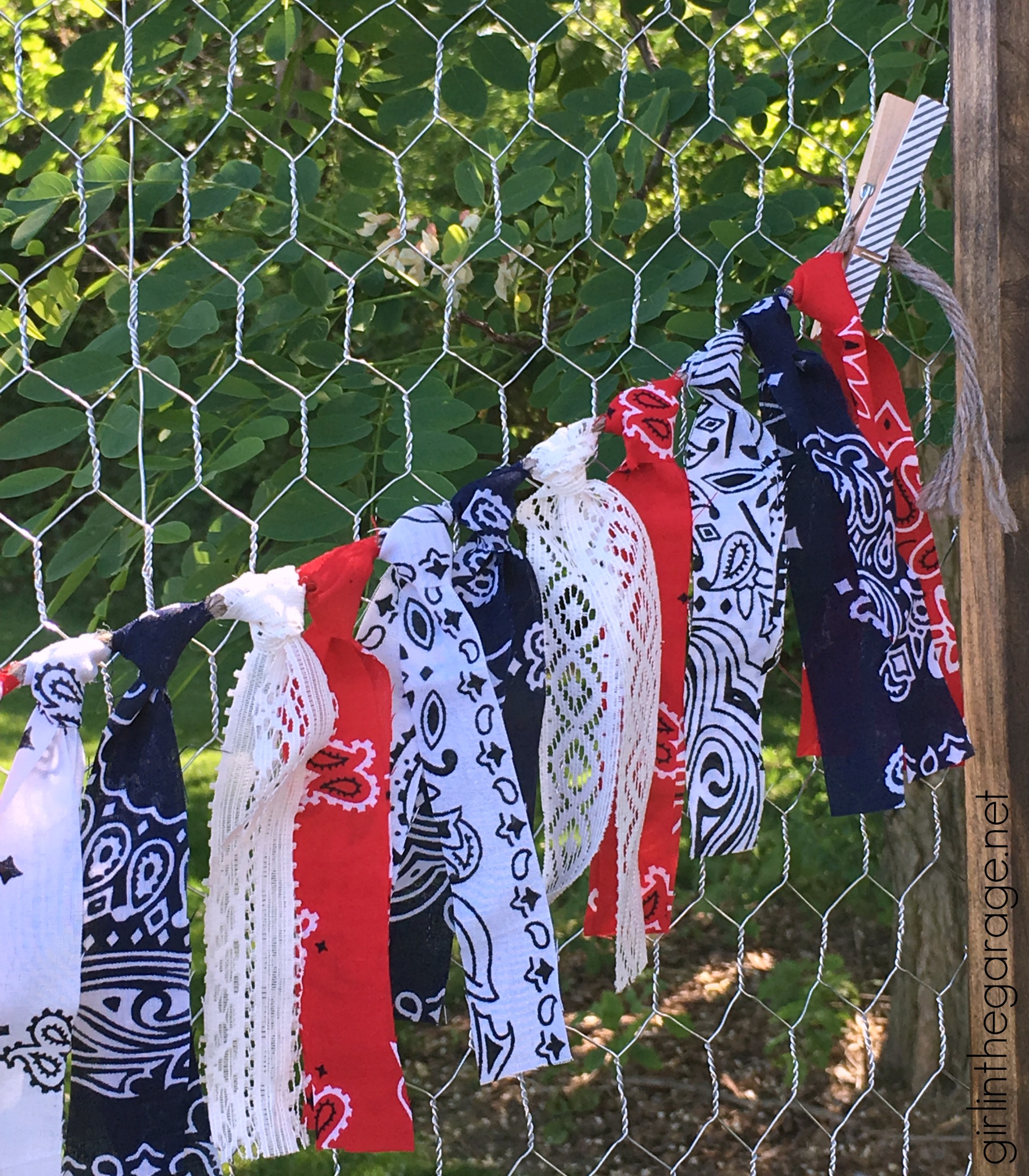 This is how it looked on vintage market day: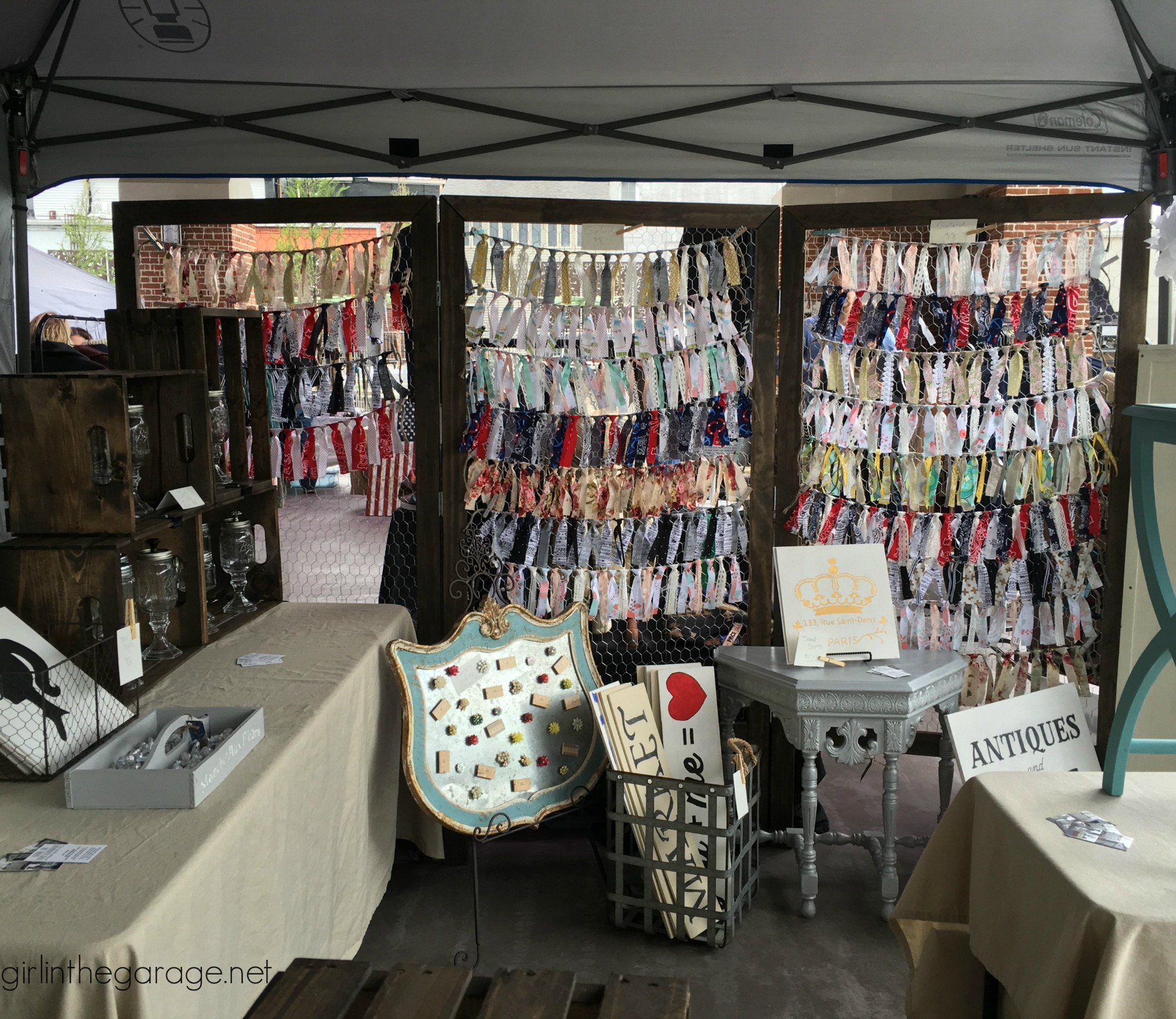 You can read all about my first vintage market experience Here. The display was really pretty with all the colorful garland gently blowing in the breeze.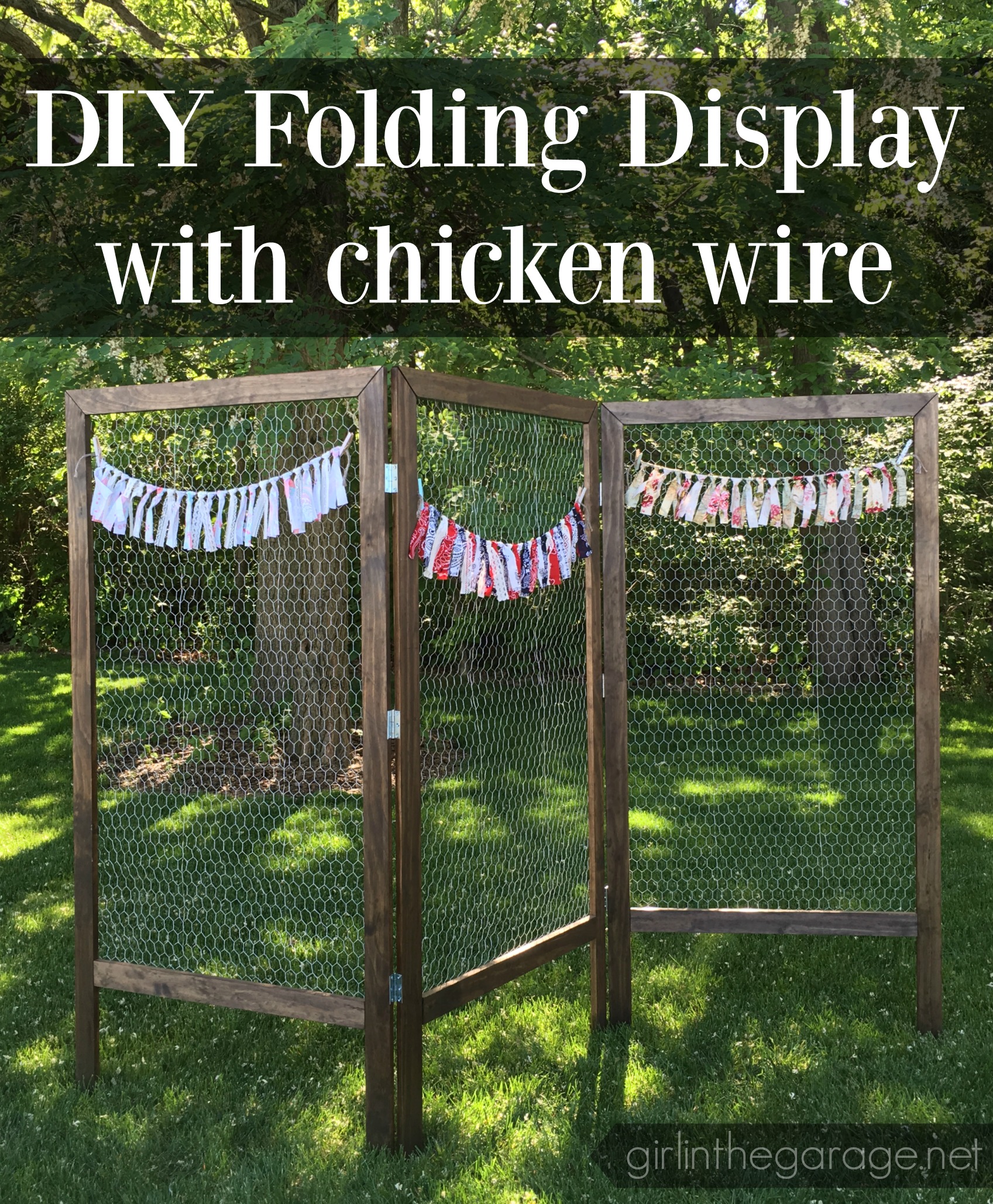 I love this DIY folding display and how easy it is to move around and take to markets. And it certainly makes an impression because of its size! 🙂 But it would be super simple to build a smaller version for personal use too. What do you think of it? Mr. GITG and I would love to know!
– Jen –
Related Market Posts:
* Doing your first vintage market or craft fair? Vendor Tips and Resources *
* Thrifted Art to Stylish DIY Memo Boards *
Click here for more portable display ideas for vintage markets and craft fairs.