You guys, I really didn't know what to call this post.  But basically, here is a tutorial for how I made this for the market (a DIY fabric backdrop sign thingy):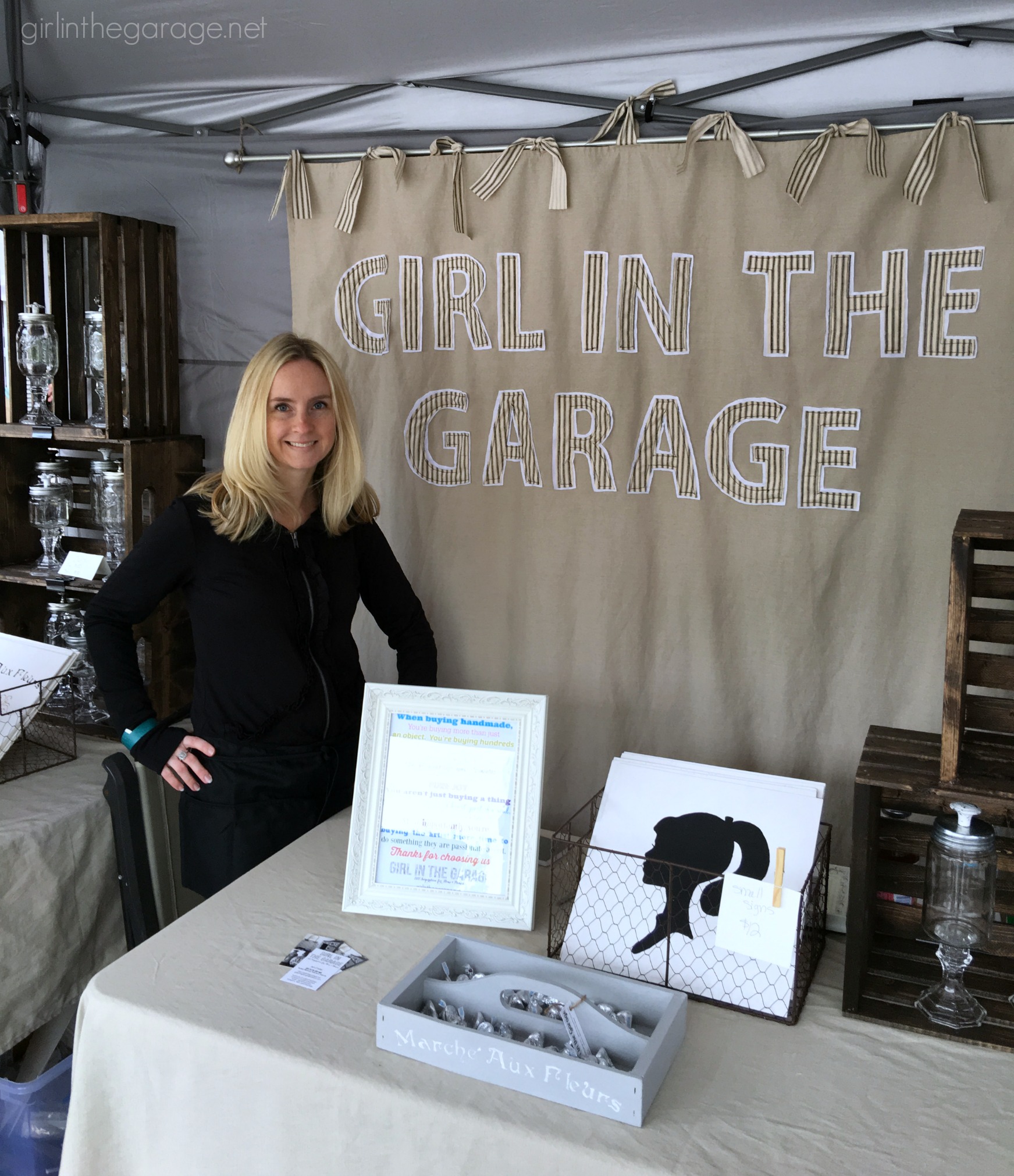 I started with a clearance Target Threshold tablecloth.  The one I used was 60″x84″ (but I bought a bunch since they were all marked down to the same price, and used a few of the others as… tablecloths).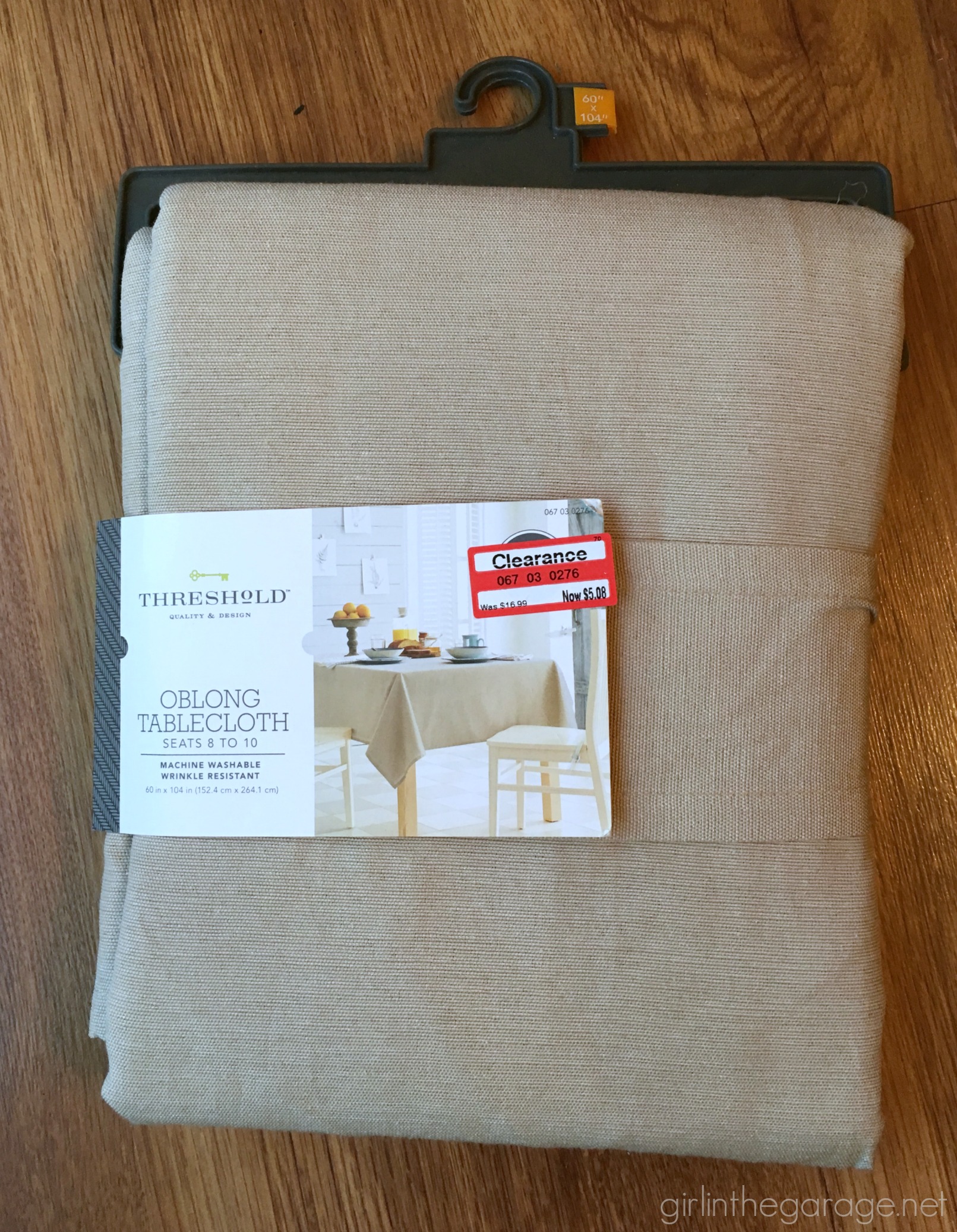 First I washed the tablecloth to get rid of wrinkles.  After measuring the height inside the canopy that I used for the market, I knew my sign should be 6ft. tall, so I hemmed the bottom.  I printed large letters onto white cardstock (2 per sheet, designed in PicMonkey – affiliate link), cut them out, traced them onto black and cream ticking fabric (similar to my GITG logo design), and they were too similar to the color of the tablecloth.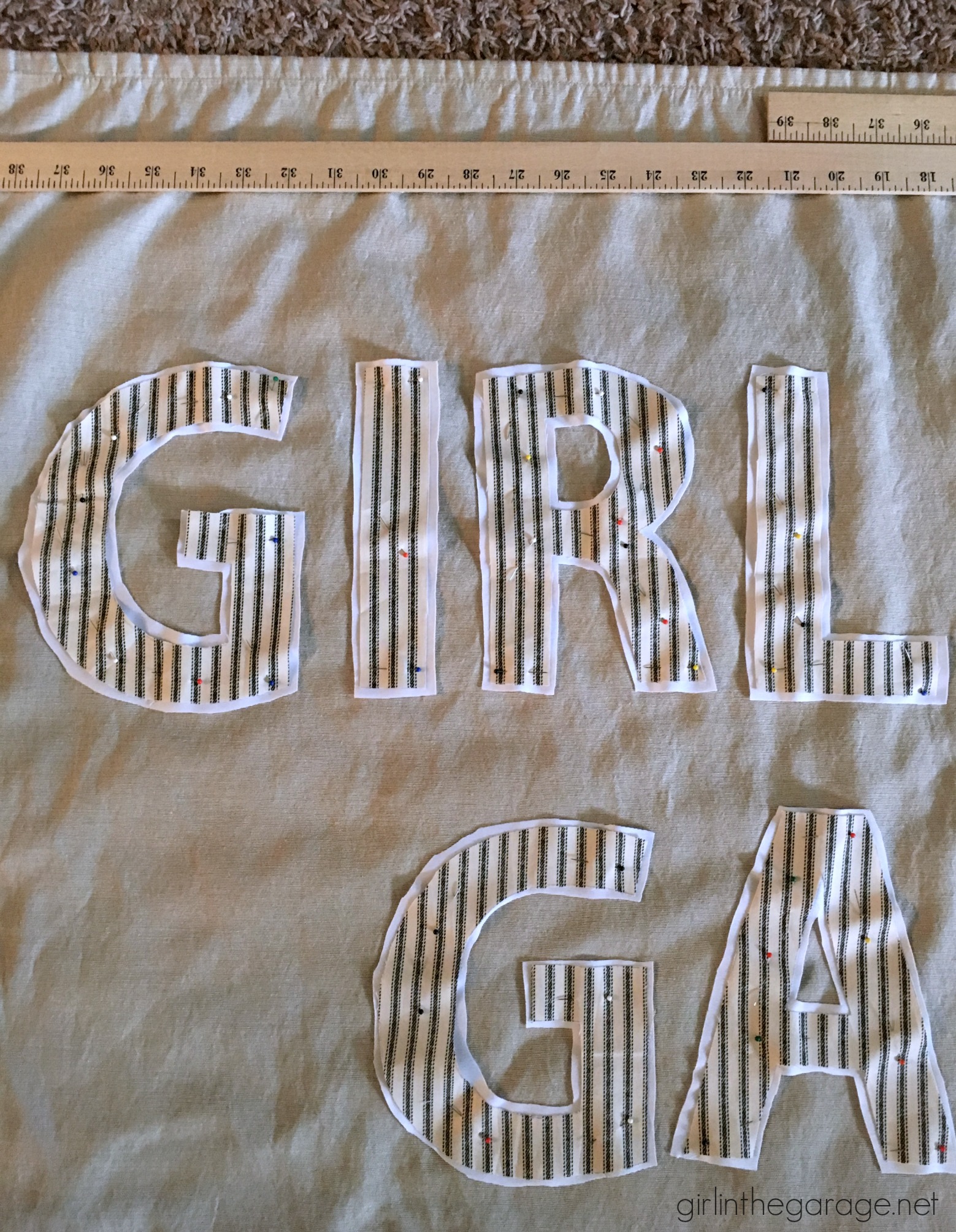 So I also cut a layer of white fabric to help the letters stand out more.  I measured, cut, pinned… over and over.  And then when I was done I realized half the pins went into my carpet.  Dang it!  So I had to redo a bunch of them.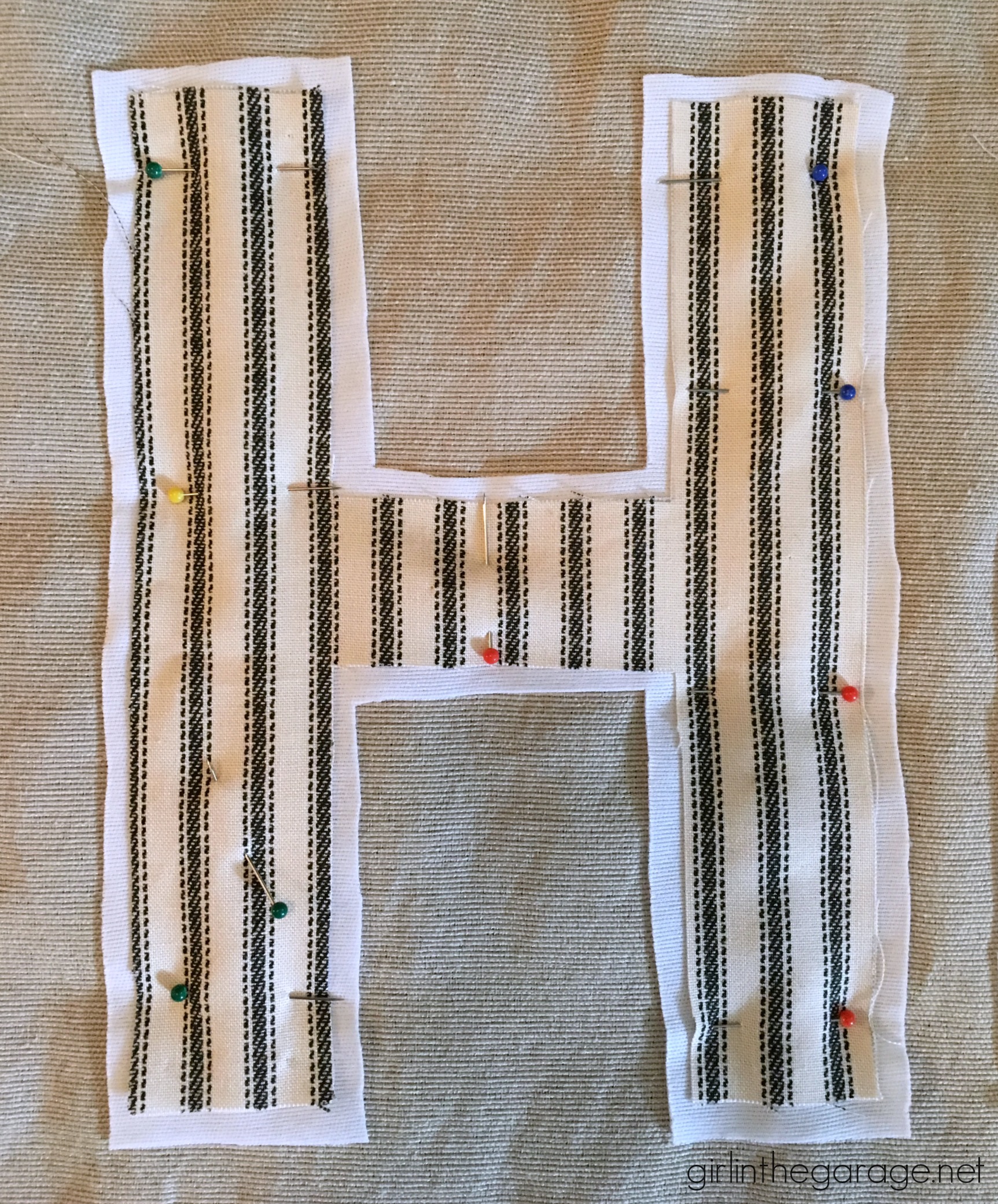 Then I stitched a loose border inside the letters and added ties at the top – I hung the sign from a curtain rod so the top of the sign would be straight across, and I tied the ties tightly so the sign wouldn't slide if it was bumped or if there was wind at the market.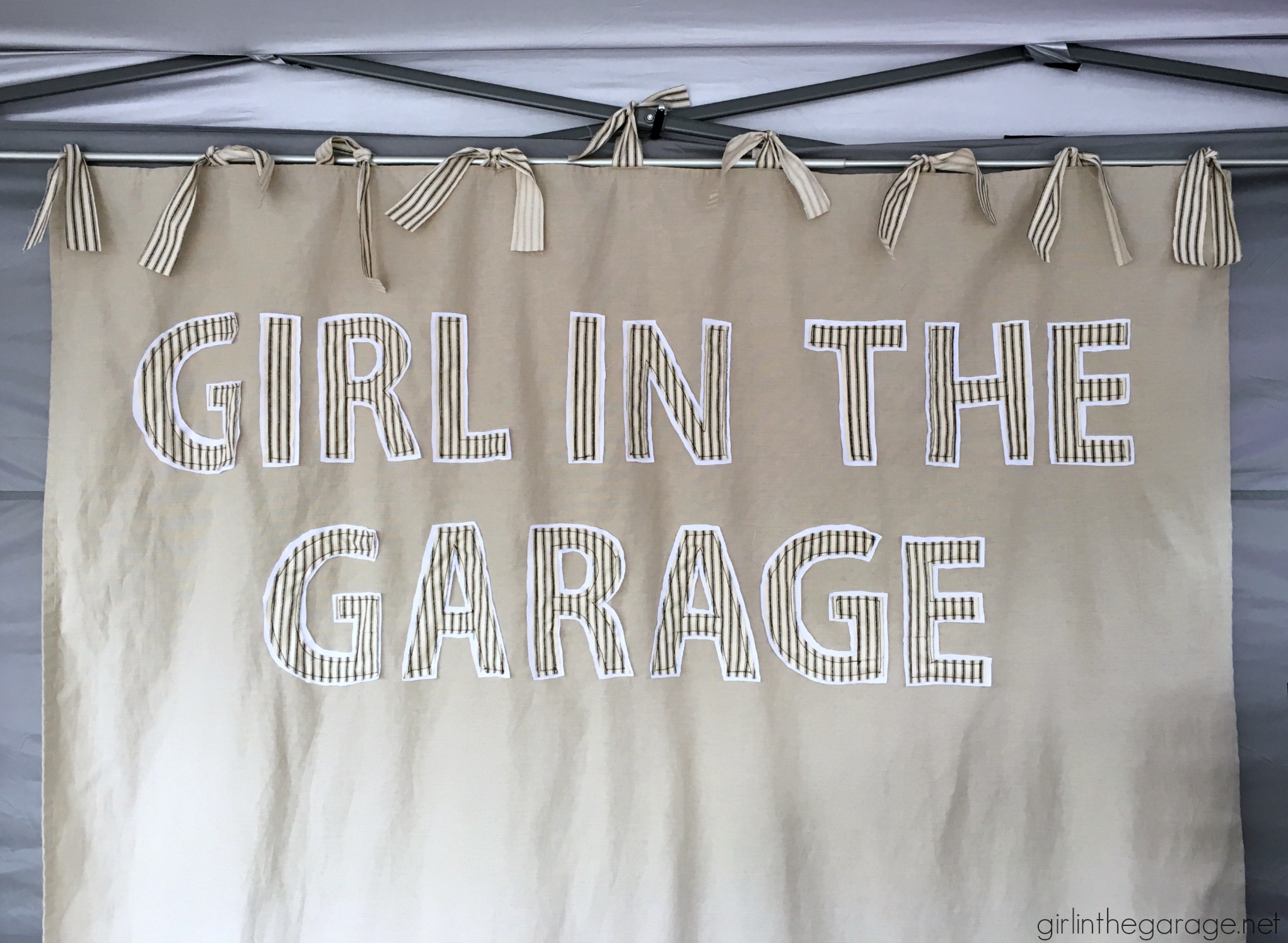 Here's a closer look:
And here I am again 🙂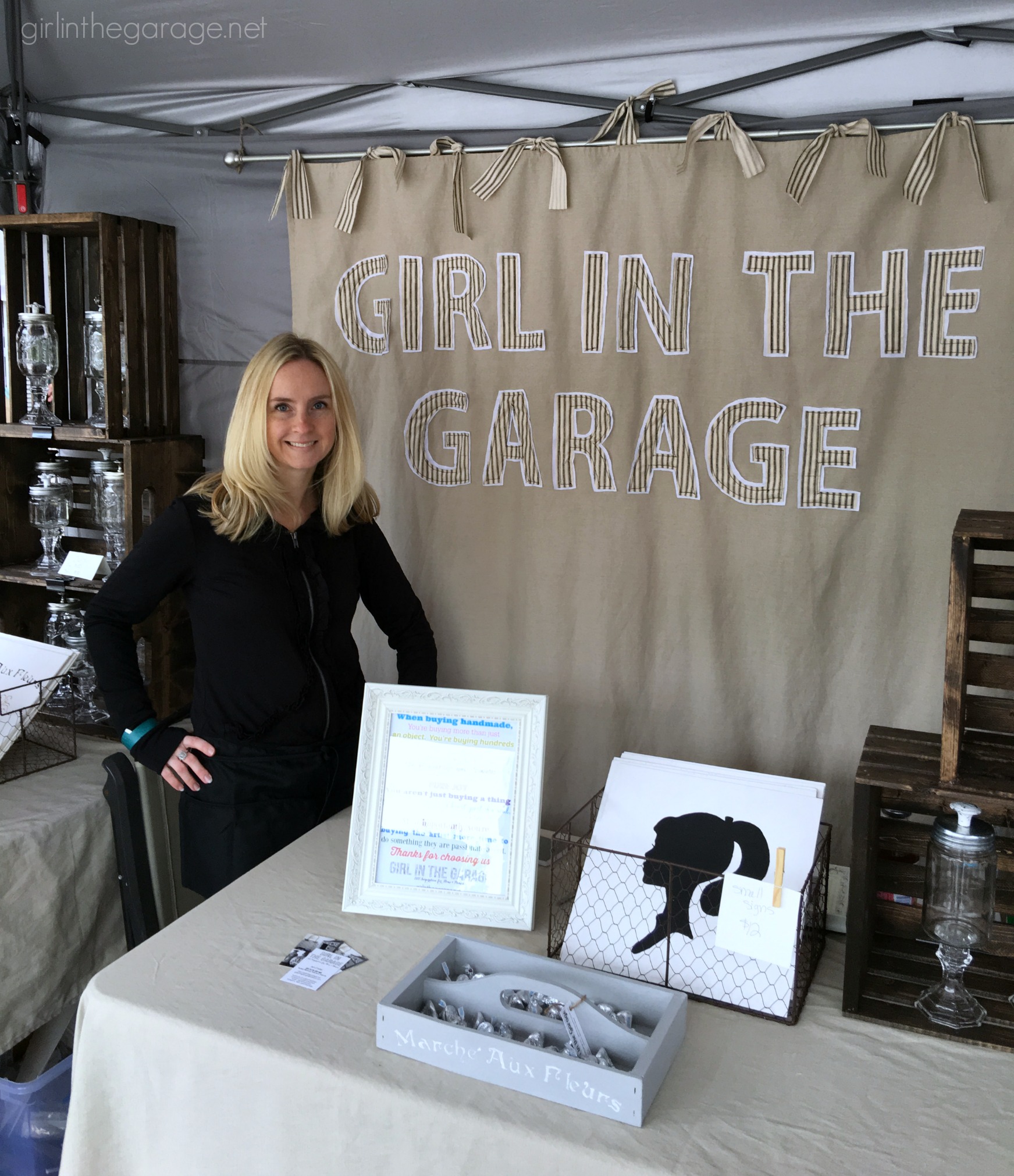 I really love how it turned out!  It took a LOT longer to sew than I thought since I was working with a ton of fabric and 15 letters.  But I'll be able to use this in my booth, future markets, and maybe for staging furniture photo shoots.
What do you think of my DIY fabric backdrop sign?  More market projects and info coming soon…
Jen
Related Posts:
* Doing your first vintage market or craft fair?  Vendor Tips and Resources *
* Marche Aux Fleurs Wood Tray Makeover *
* She's So Fancy – Platinum Table Makeover *
Join the GITG Community
When you join this thriving online community of 90,000 creative souls, you'll be inspired to discover hidden artistic talents and learn skills to boldly face DIY projects with confidence.
You'll also receive my free guide "Just Paint It: 7 Tips for Transforming Furniture with Confidence."