Hi friends, today I've got another upcycled project that I did for the market – and they were pretty popular because 3/4 sold rather quickly!   I started with these two yard sale chicken prints (hate the chickens, but LOVE the fancy frames!)…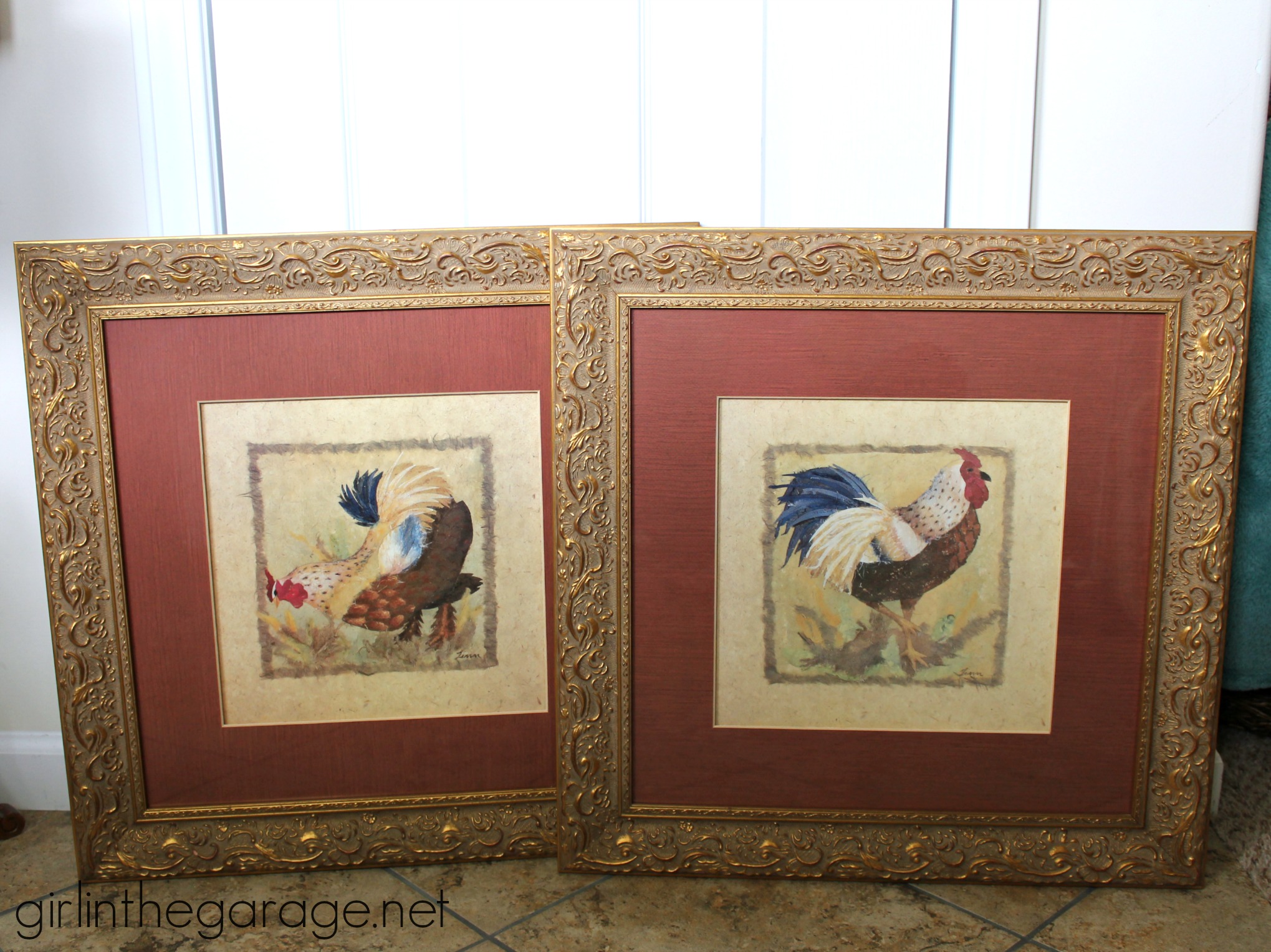 and these two large thrifted frames.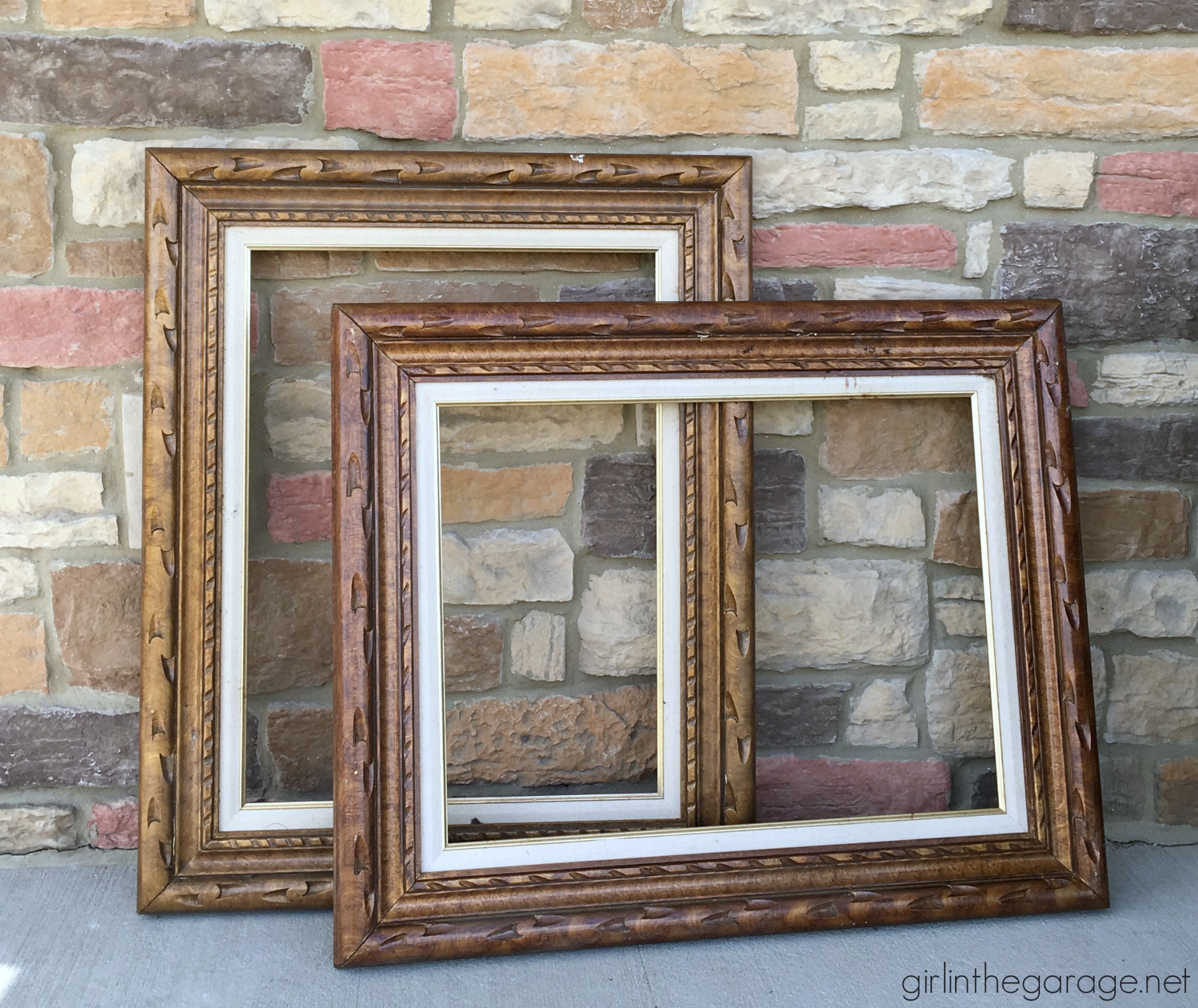 This post contains some affiliate links, at no extra cost to you, so you can easily find and use the products I love.  Thank you for supporting this site!
I bought a couple of these big cork panels from Hobby Lobby (with my 40% off coupon from the HL phone app – find similar panel HERE on Amazon) and my husband cut them down to size with a jigsaw: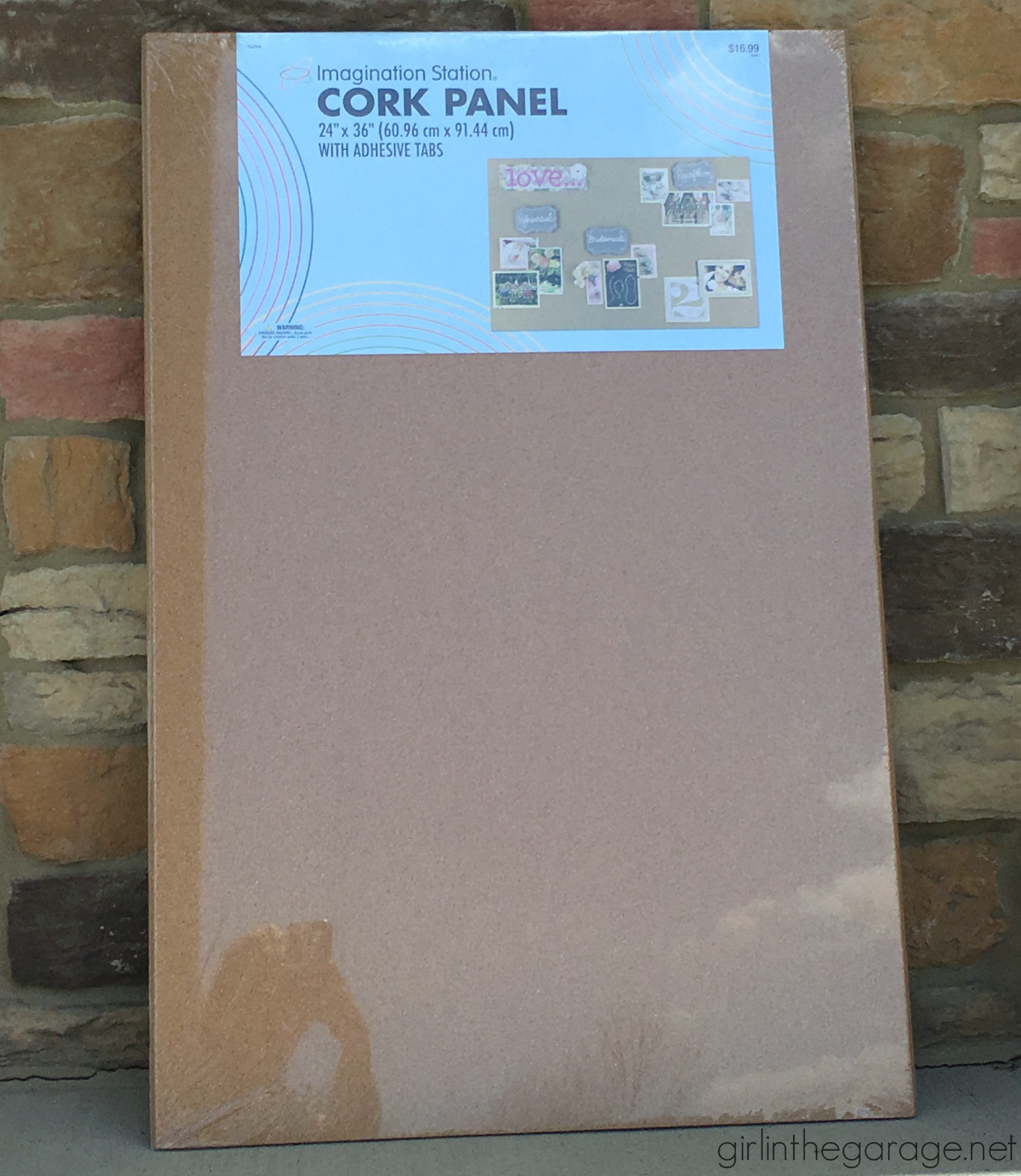 And here's basically what happened.  I removed everything from the chicken art, leaving just the frame and wire for hanging.  Then I painted the frames – not enough to cover everything, but enough to make a difference and still have the original color/details stand out.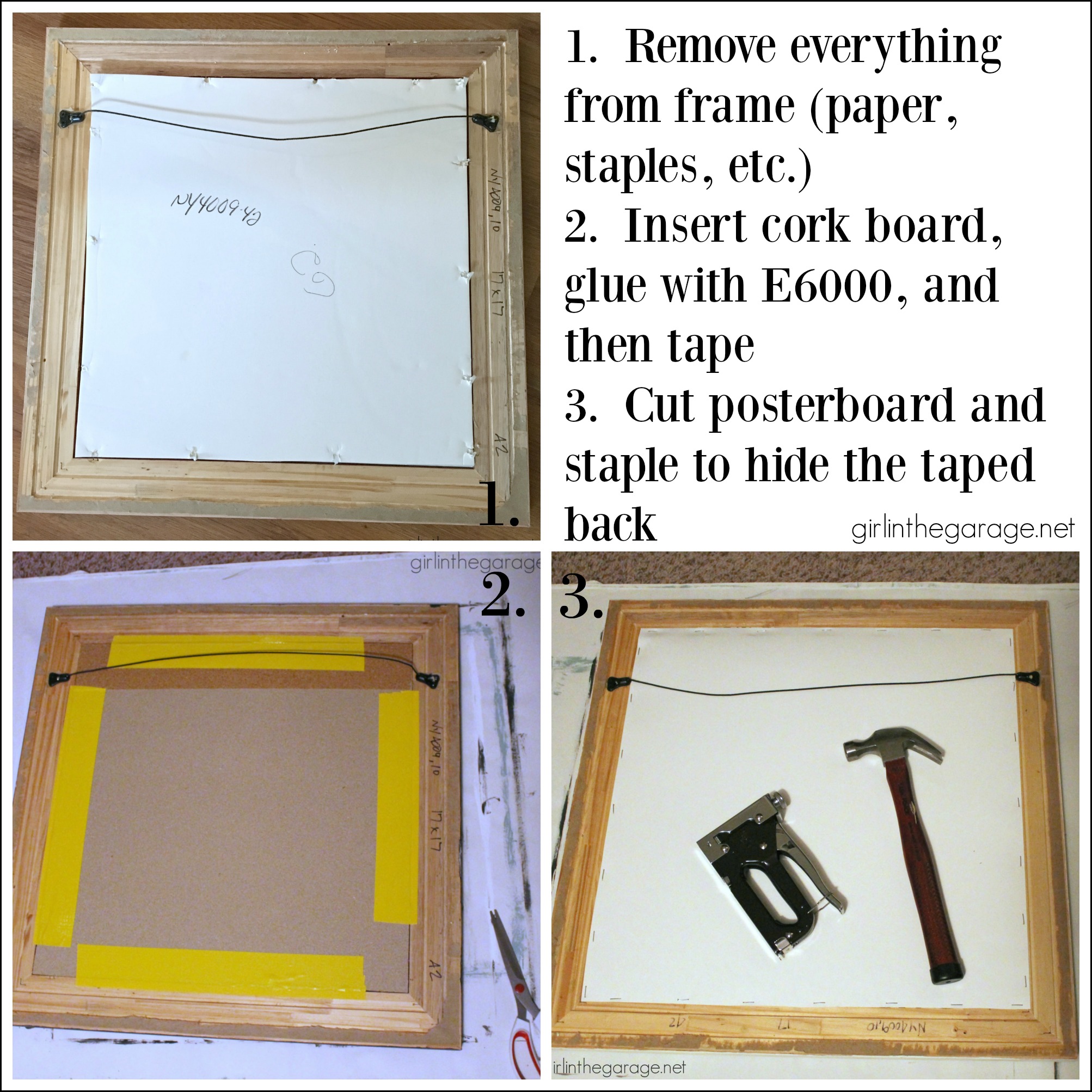 Then I added the cork board with E6000 and made the backside pretty (ok maybe not pretty, but at least not ugly).  And here are the chicken prints after their makeover: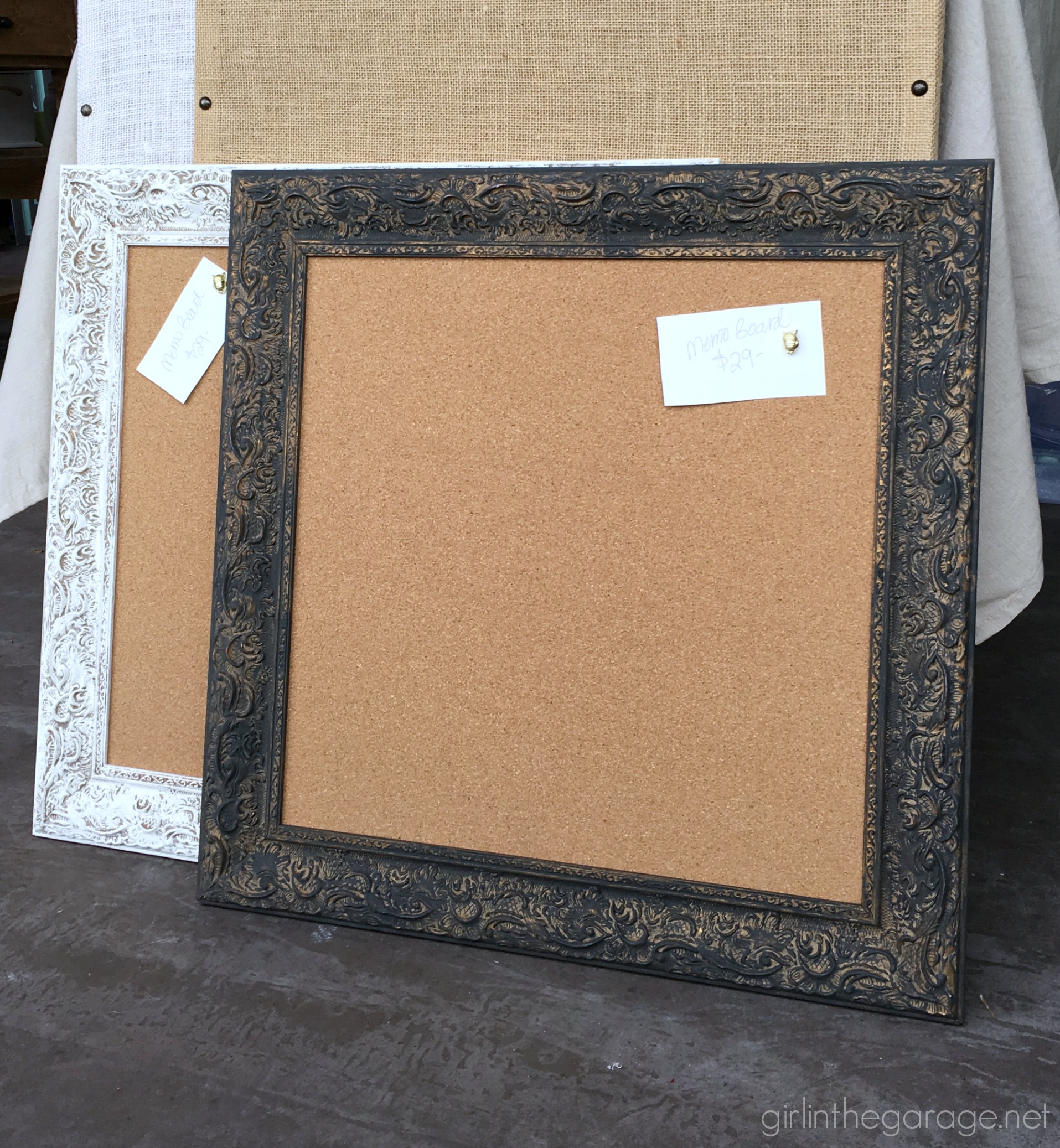 I love love love the details in those frames!  (Painted in Pure White and Graphite Chalk Paint by Annie Sloan)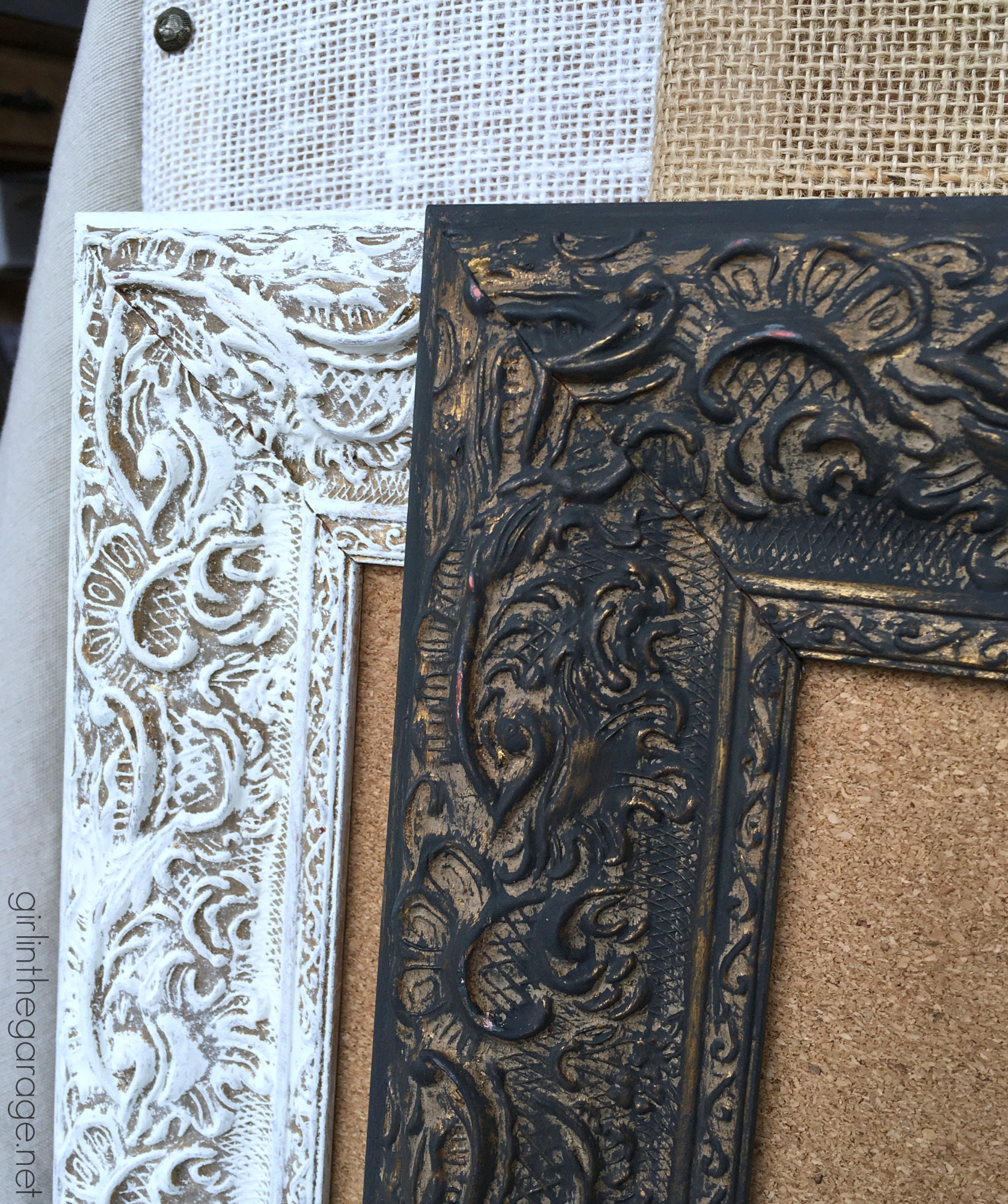 And here are the larger frames, in Pure White and Provence Chalk Paint: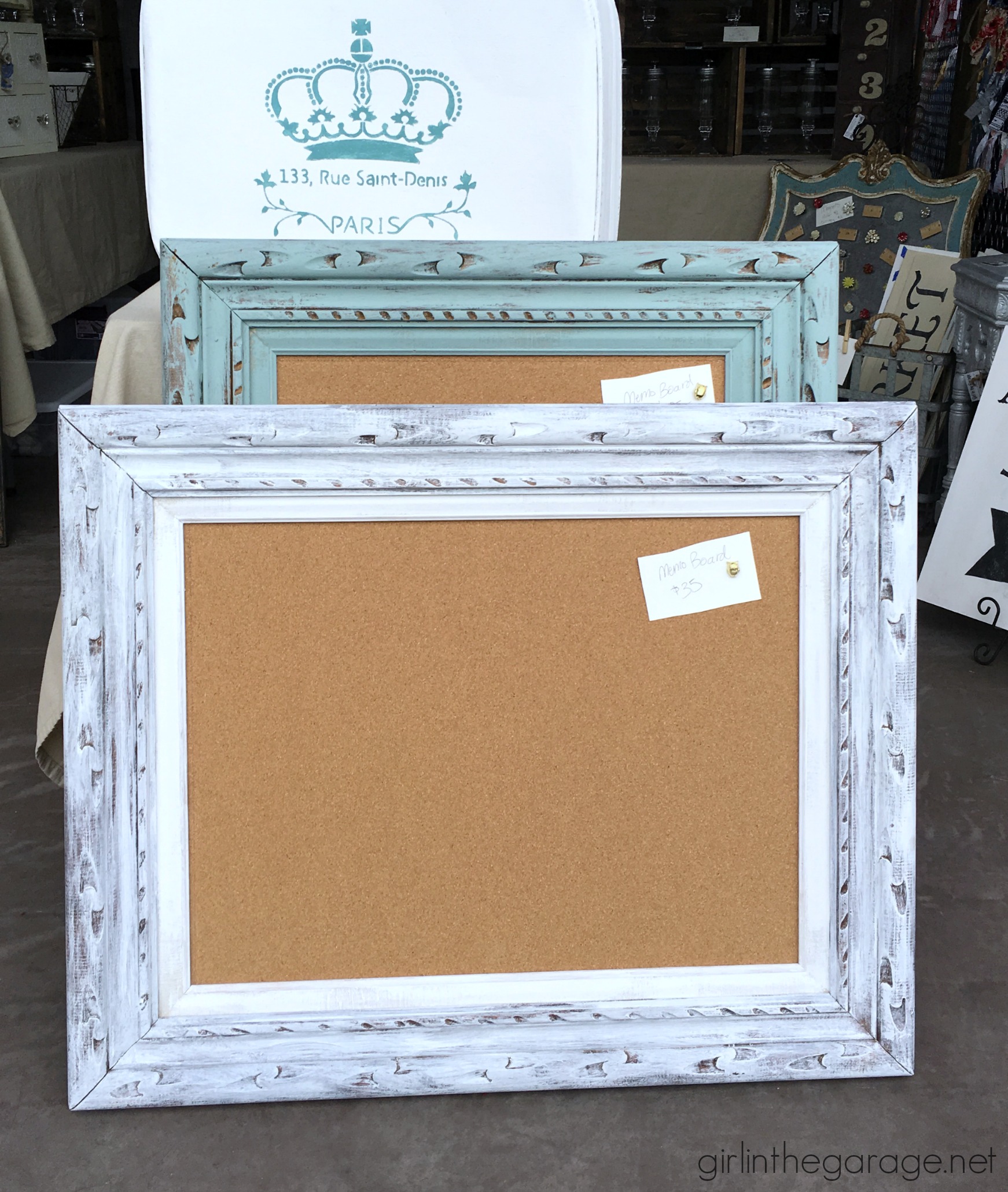 DIY memo boards – an awesome way to upcycle old art frames!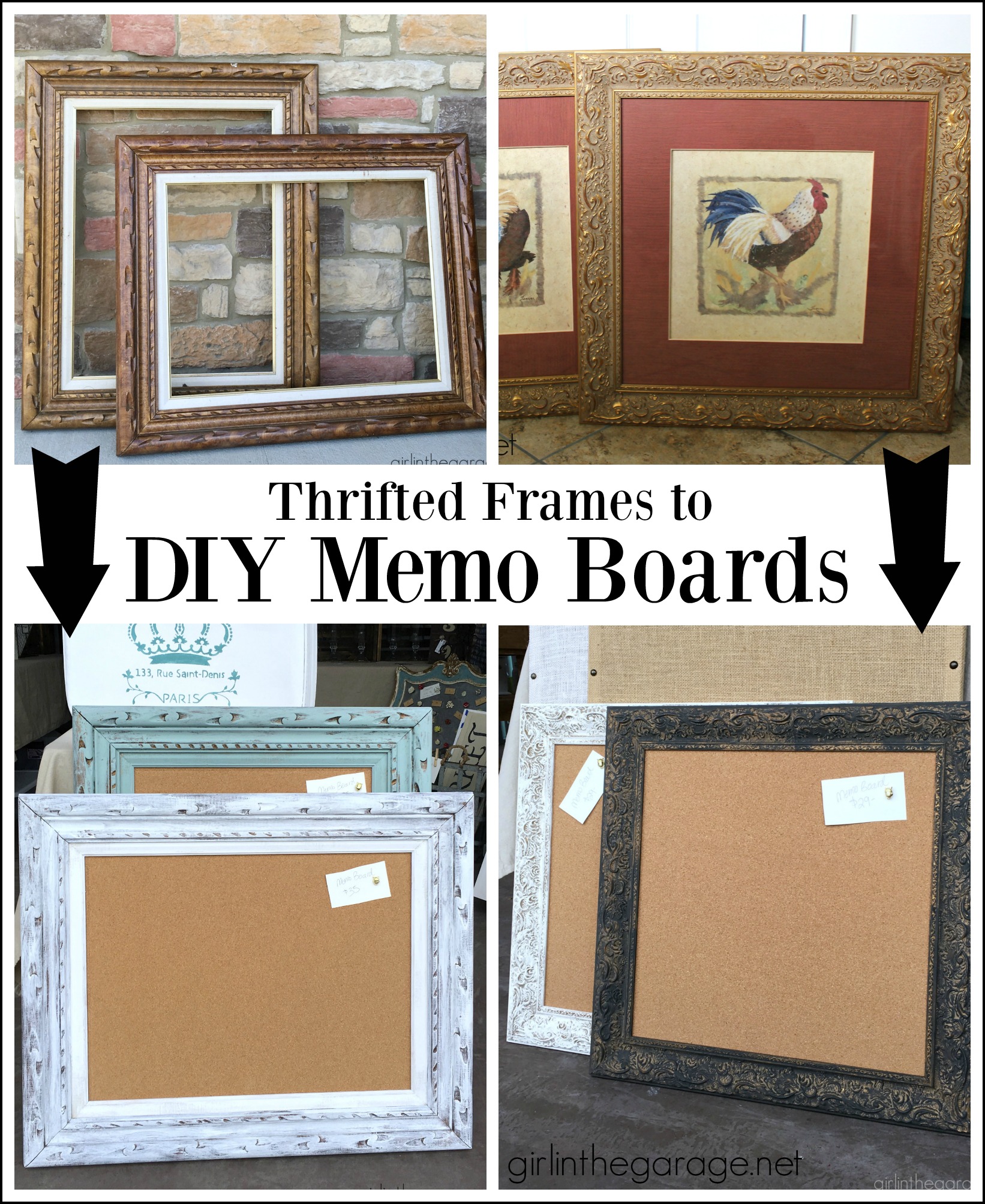 What do you think?  <3
Tomorrow is Themed Furniture Makeover Day, and I'm revealing my biggest reupholstery makeover I've ever done!  Come back to see it and 15+ of my friends' Red, White, or Blue makeovers too.  Have a beautiful day, friend!
Jen

Click here for my free printable resource list: 11 Items to Always Buy While Thrifting
Join the GITG Community
When you join this thriving online community of 90,000 creative souls, you'll be inspired to discover hidden artistic talents and learn skills to boldly face DIY projects with confidence.
You'll also receive my free guide "Just Paint It: 7 Tips for Transforming Furniture with Confidence."