Hello, friend!  Today is Themed Furniture Makeover Day and our theme this month is Coastal.  You can see all the previous themes and projects HERE, and peeks of all my friends' makeovers are at the end of this post.
I chose to paint this vintage secretary I got from a yard sale last month.  I think I paid $30 for it: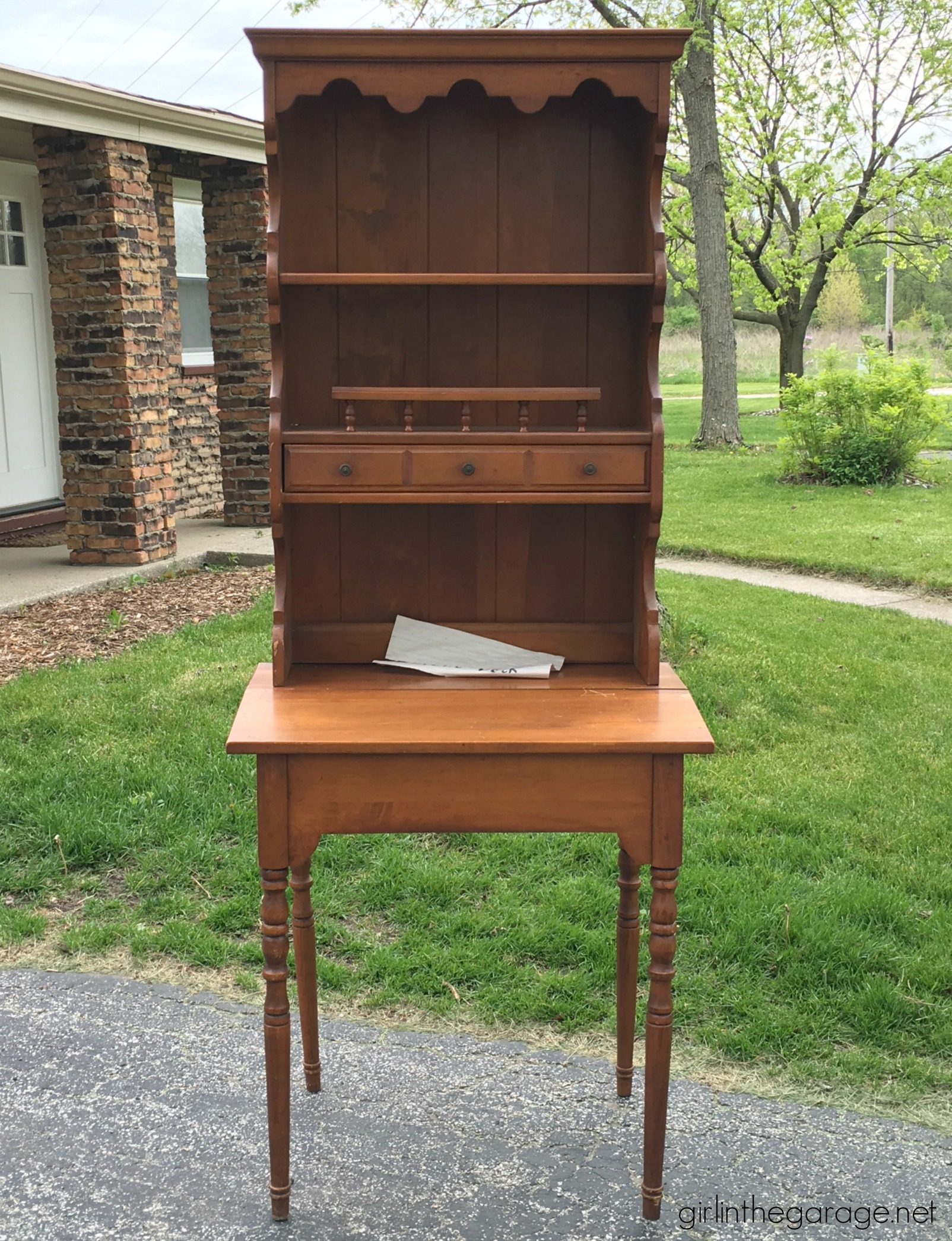 It had some reeeeally nice curves.  The first thing I did was remove the dated railing on the second shelf though.  I filled the holes with Minwax Stainable Wood Filler, let it dry, sanded it flat, and it's like the railing was never there!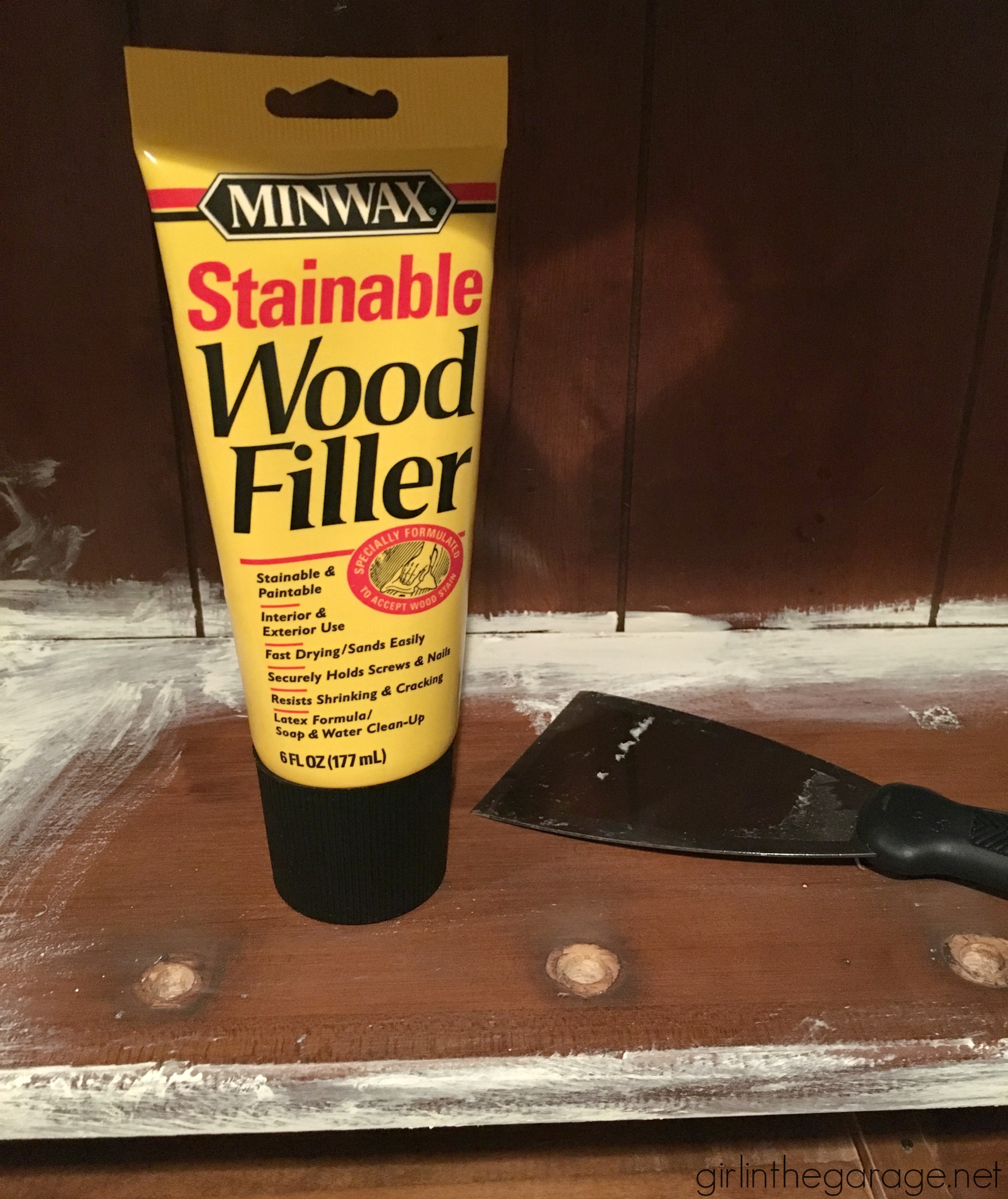 I removed the back of the secretary and the little drawer, and painted those in Duck Egg Blue Chalk Paint by Annie Sloan.  The rest I painted in Old White Chalk Paint.  Then for the fun part… trying the new White Wax from Annie Sloan.  (More about that in a bit.)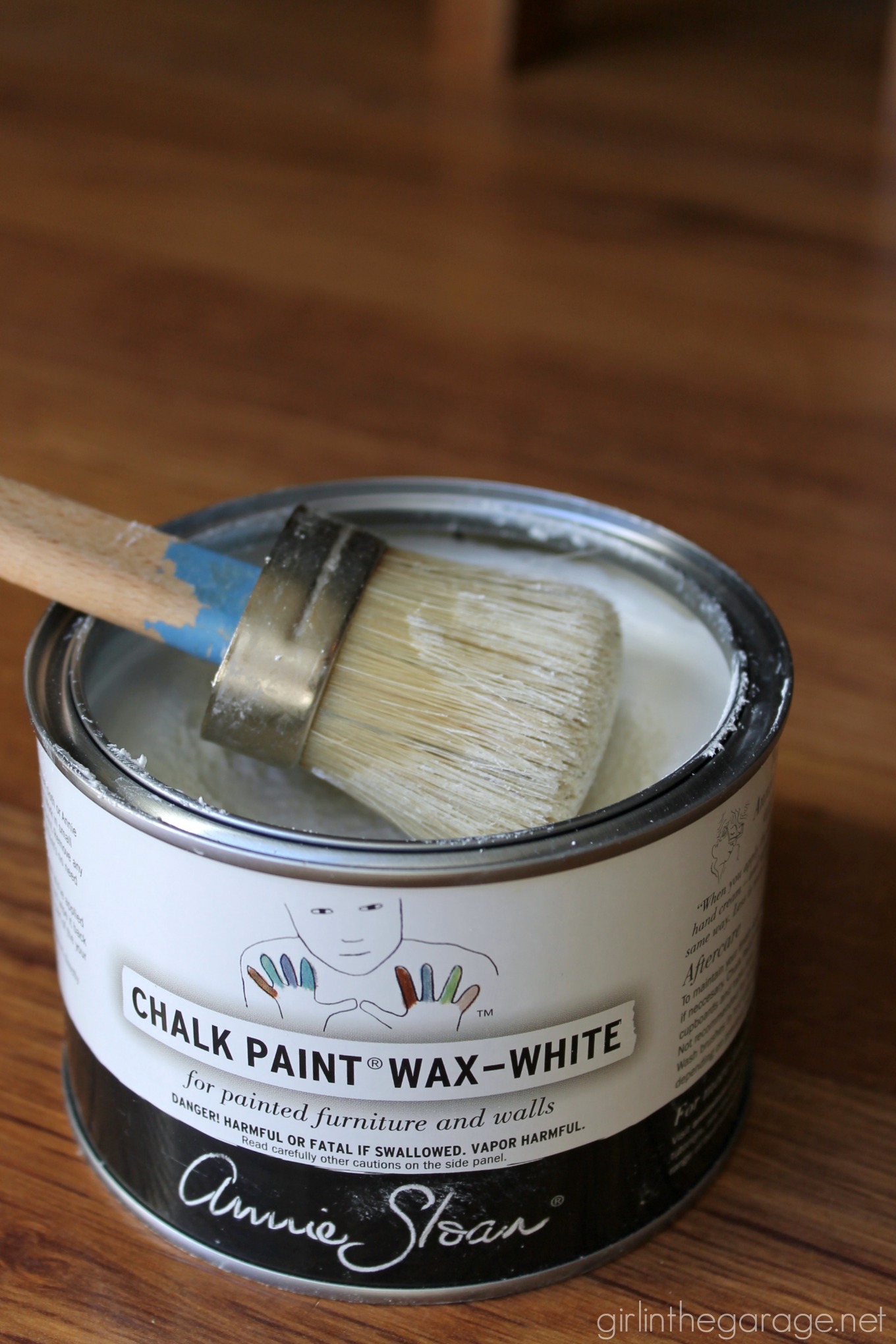 Here's the final coastal secretary look.  So much lighter and brighter, right?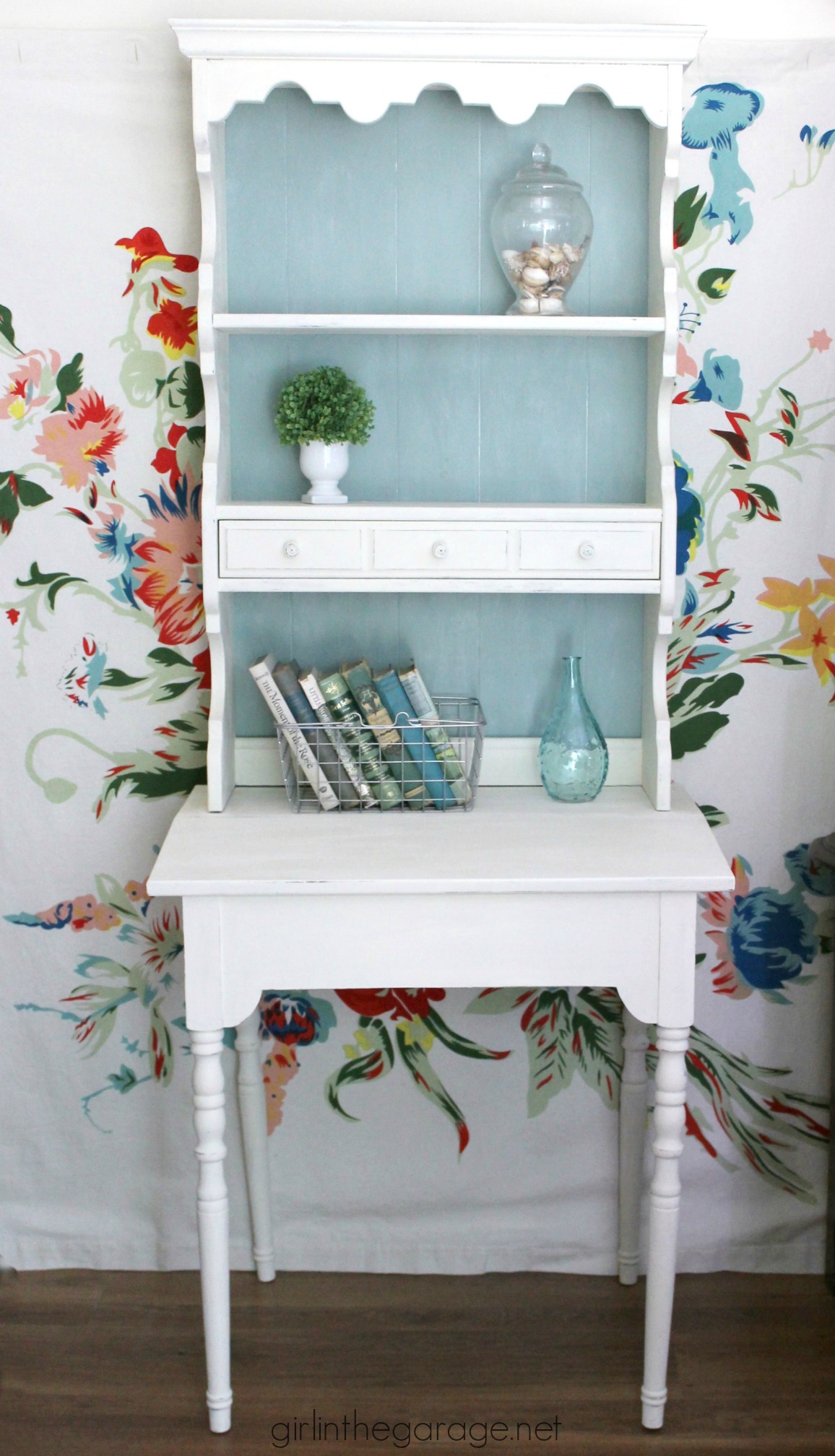 You use white wax just like Annie's clear wax – with a wax brush or lint free cloth, and you can remove excess with clear wax (just as you can remove excess dark wax with clear).  The white wax gives the Duck Egg Blue a more "moody" feel – it sits nicely in the grooves of the backboard here, and I'm sure on a more ornate piece that it could make little details really POP.  It wasn't overly white, but hints of it came out.  At first I thought it would look kind of like a dry-brushed effect, but this is more subtle and less controlled as far as where you want the white tint to go.  (By the way, this is not a sponsored post – but I've been dying to try the new wax and I had to let you guys know about it!)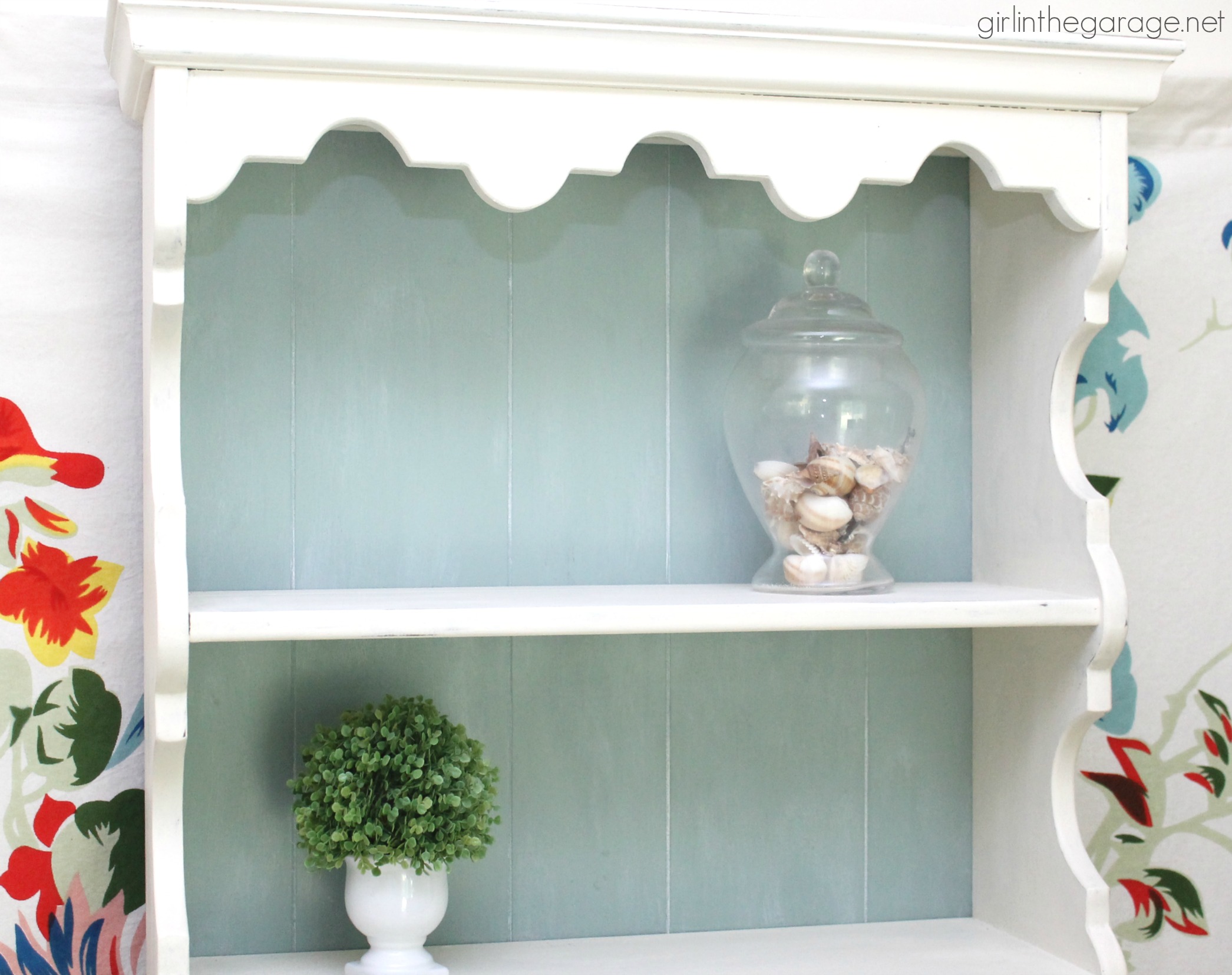 I did use the white wax all over this piece, and even though it's a little brighter than Old White, once it's rubbed in and buffed you can't even notice a difference.  I can't wait to try it over an even darker color.
Duck Egg Blue reminds me of a foggy day by the ocean – it's such a calming color.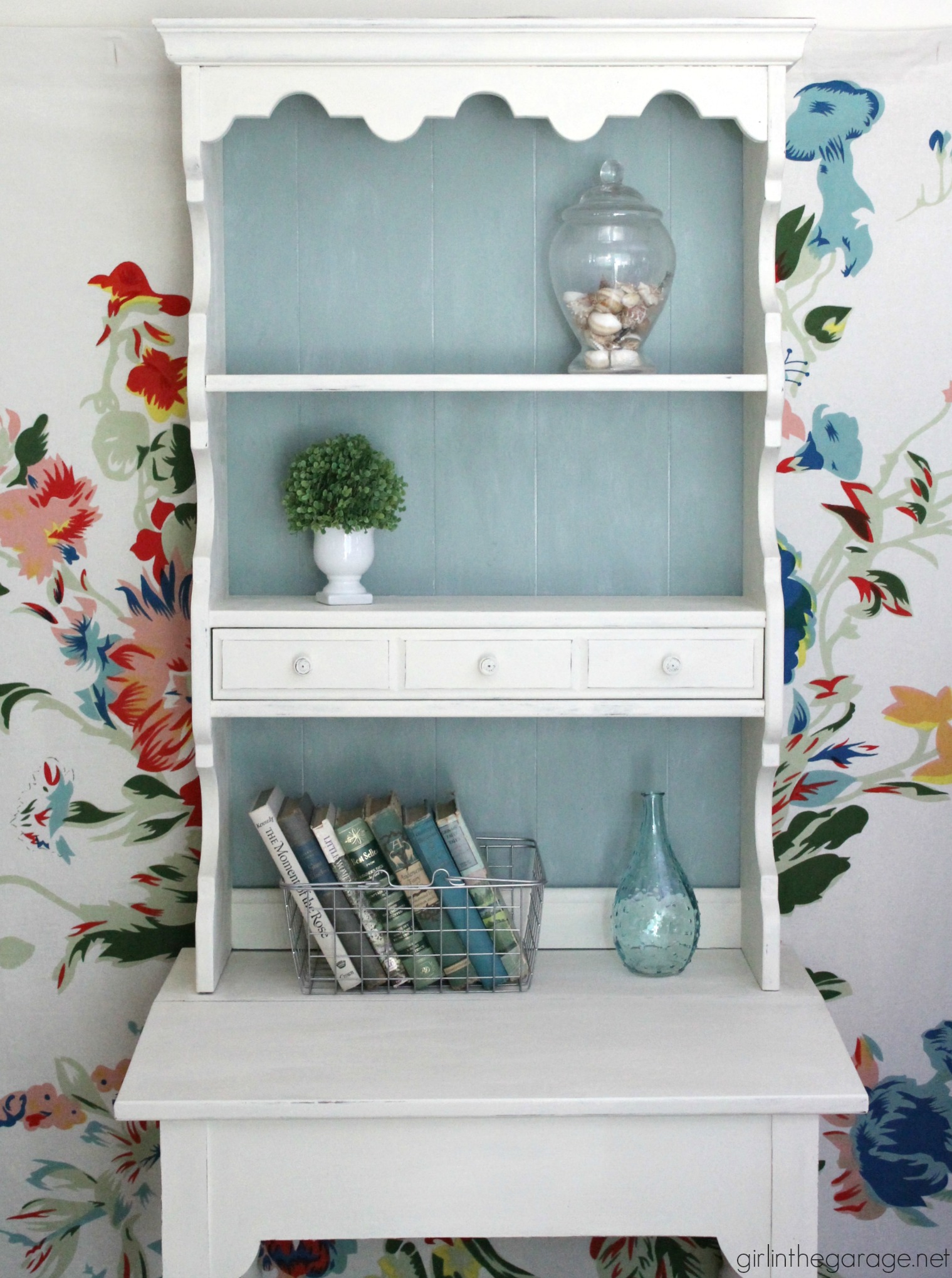 I painted over the existing hardware and lightly distressed it.  Here's a peek inside the drawer: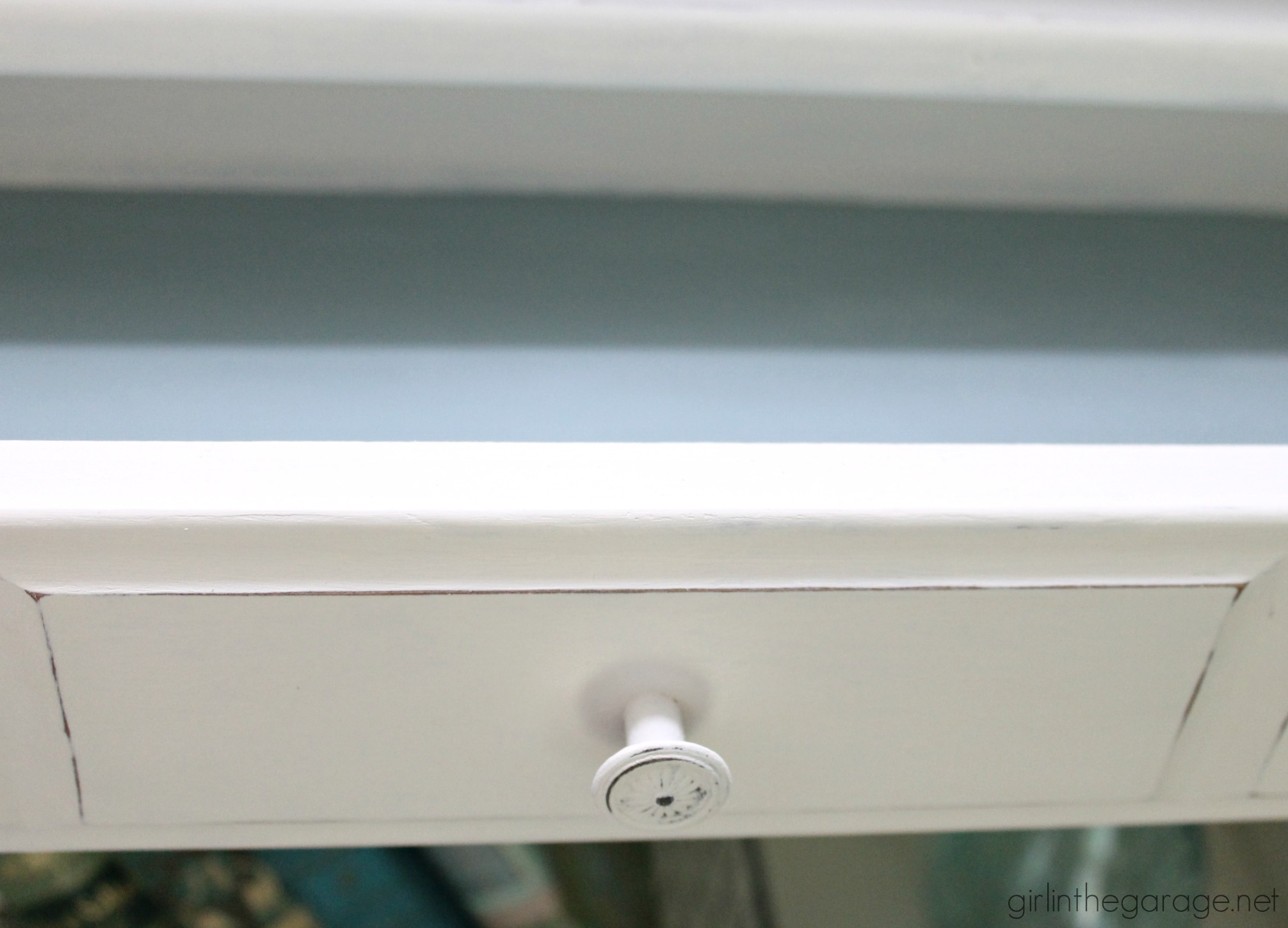 A few pretties…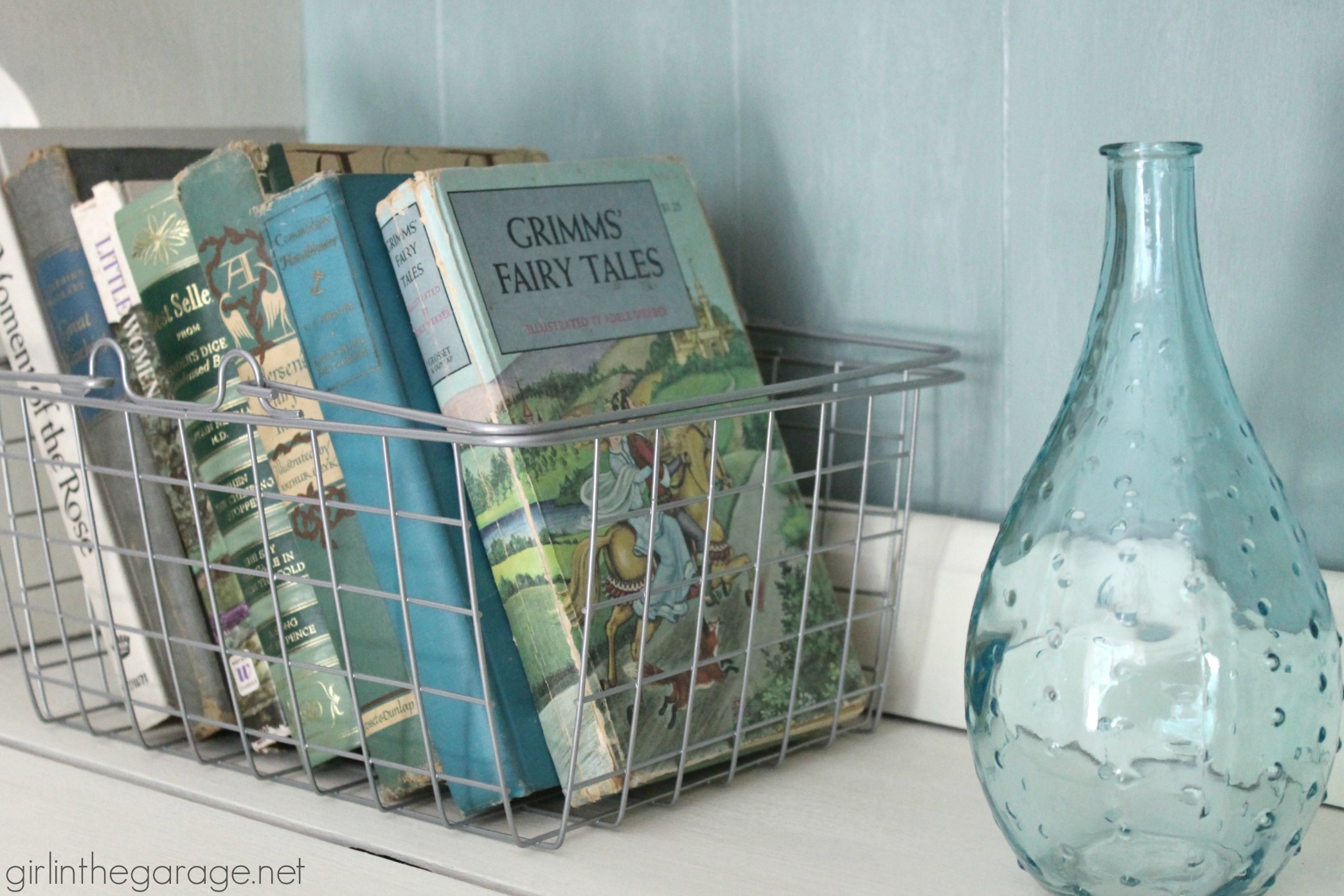 And a fab before/after comparison for you: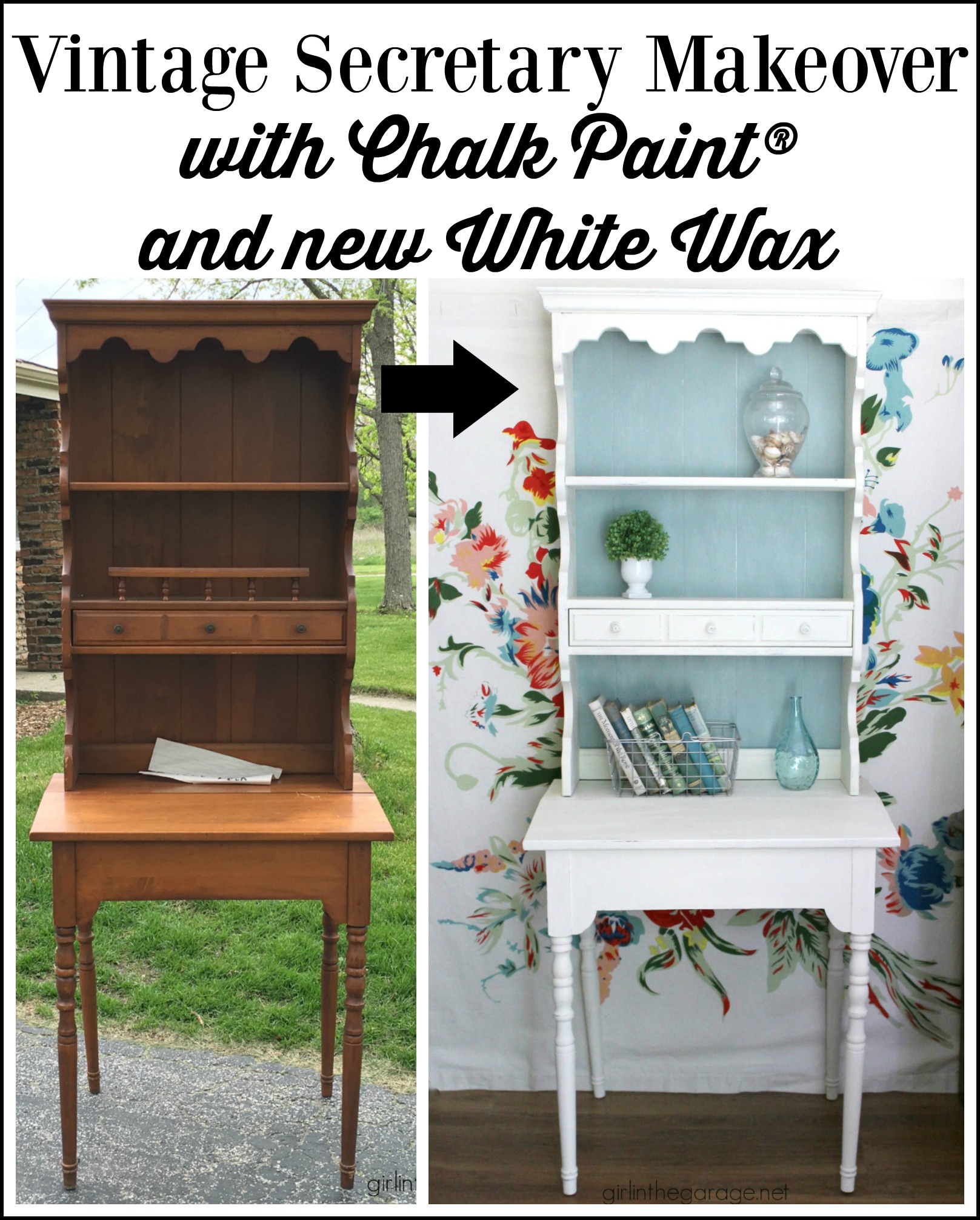 So have you tried the new white wax yet – or the new black wax?  I'd love to know what you think!  And is this vintage secretary makeover a hit or a miss?
Jen
Also visit my friends below for more Coastal Furniture Makeover inspiration.