Hello, friend! A reader reminded me that I hadn't finished sharing all of my market posts, so I'm going to try to wrap them up for you guys. Here's a super simple project that I made and sold at the vintage market last month: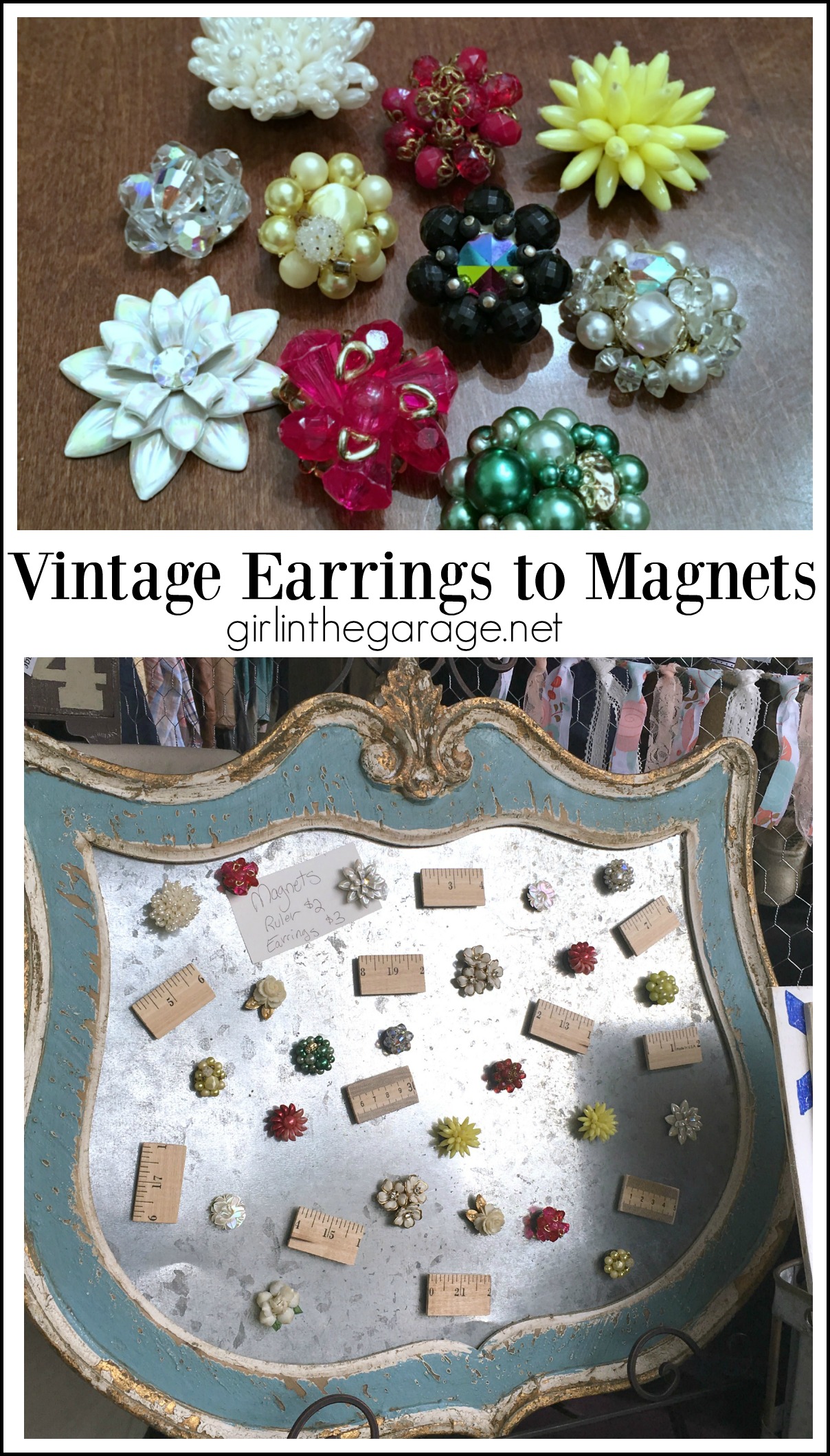 First, you need some vintage earrings – yard sales and thrift stores are your least expensive options, but beautiful and unique earrings are not always easy to find there. You can also buy them online on ebay – there's a much better selection, but you might end up paying a pretty penny. The key is to be patient and keep your eyes peeled.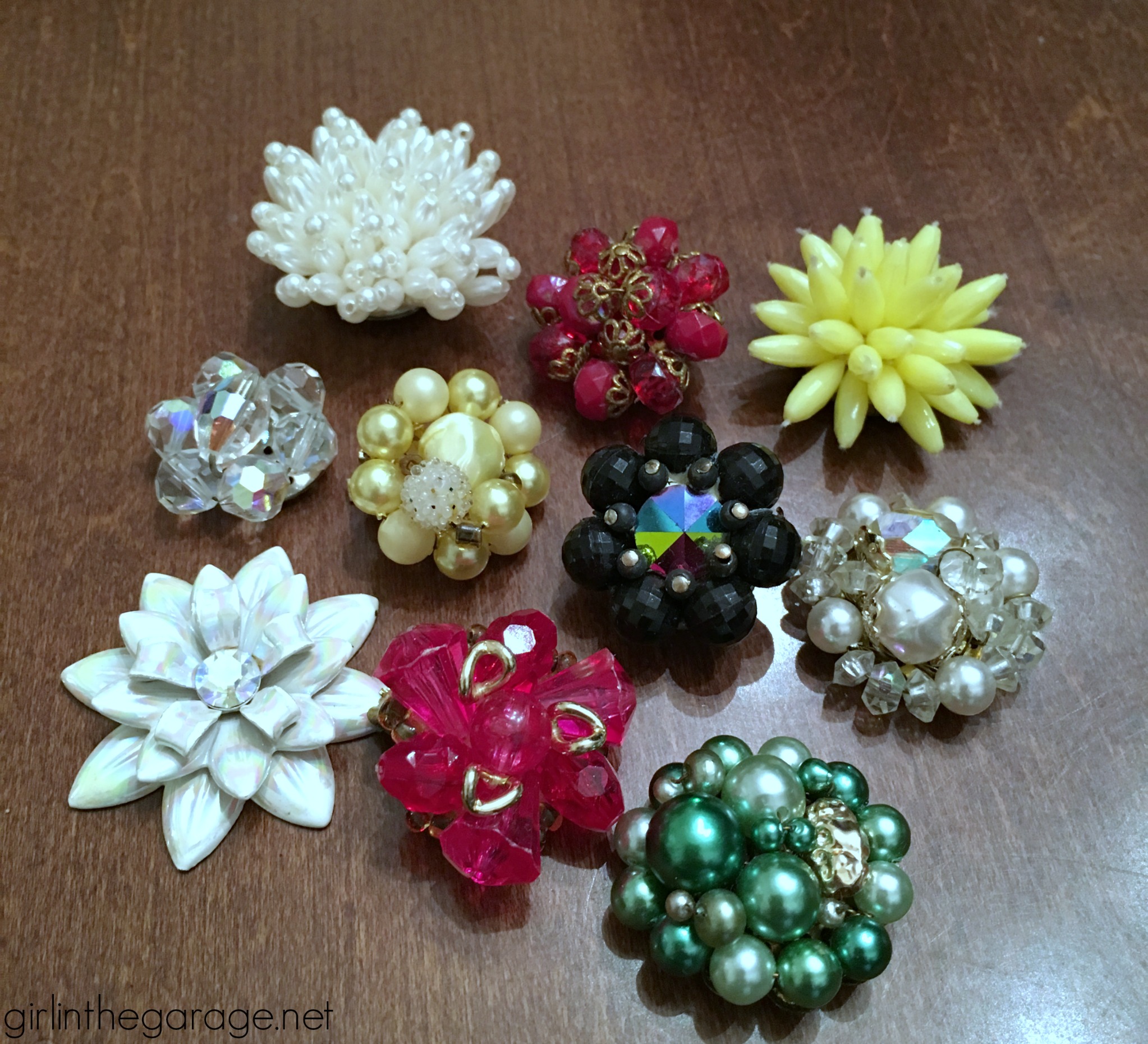 I removed the clips and then glued round magnets from Hobby Lobby (bought with a 40% off coupon from the app) onto the backs of the earrings with E6000 adhesive.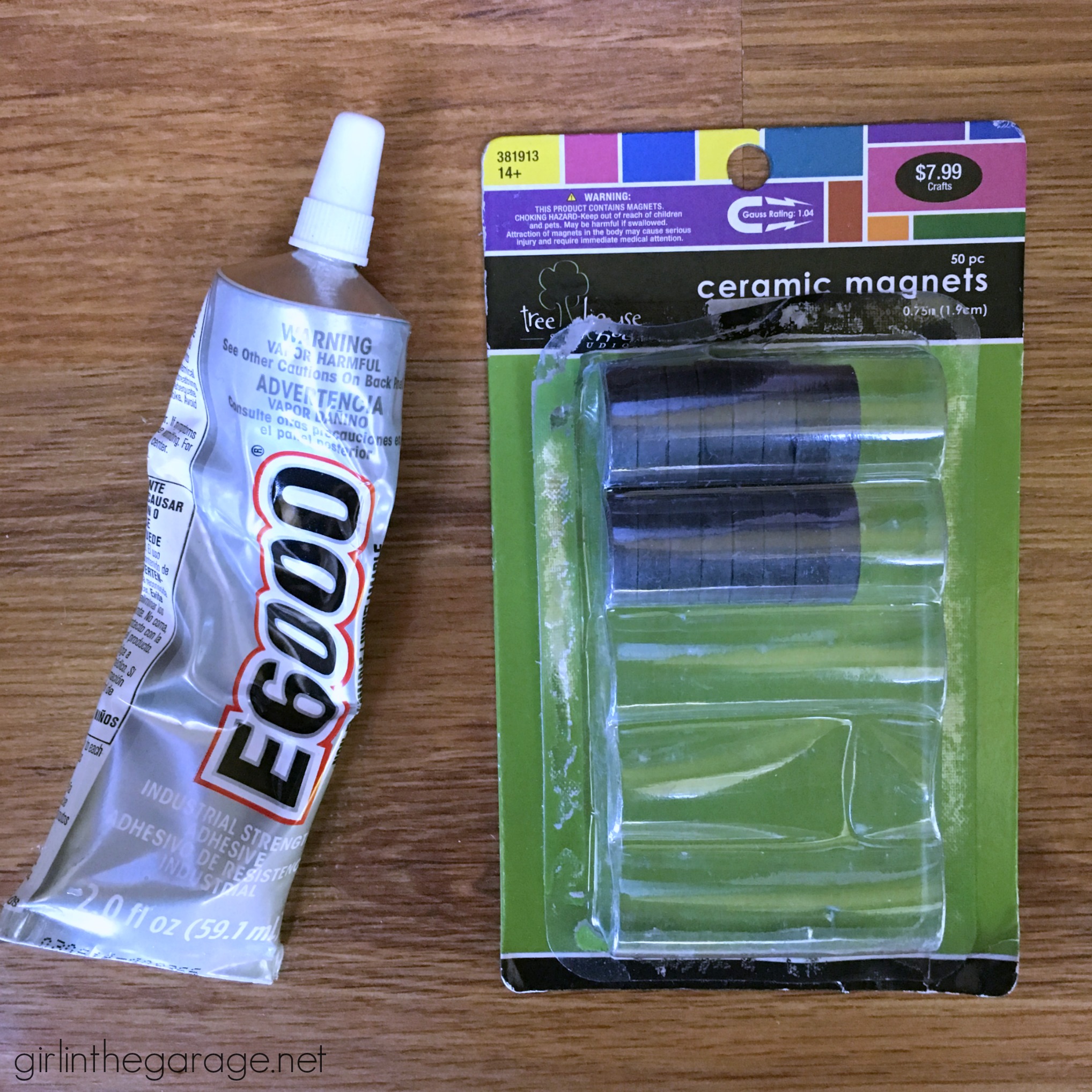 Be sure to let the glue dry for at least 24 hours before using the magnets.
I also cut some 2-inch pieces from a yardstick and did the same with them. I think they'd be a clever gift for a teacher… or anyone who likes rulers. 😉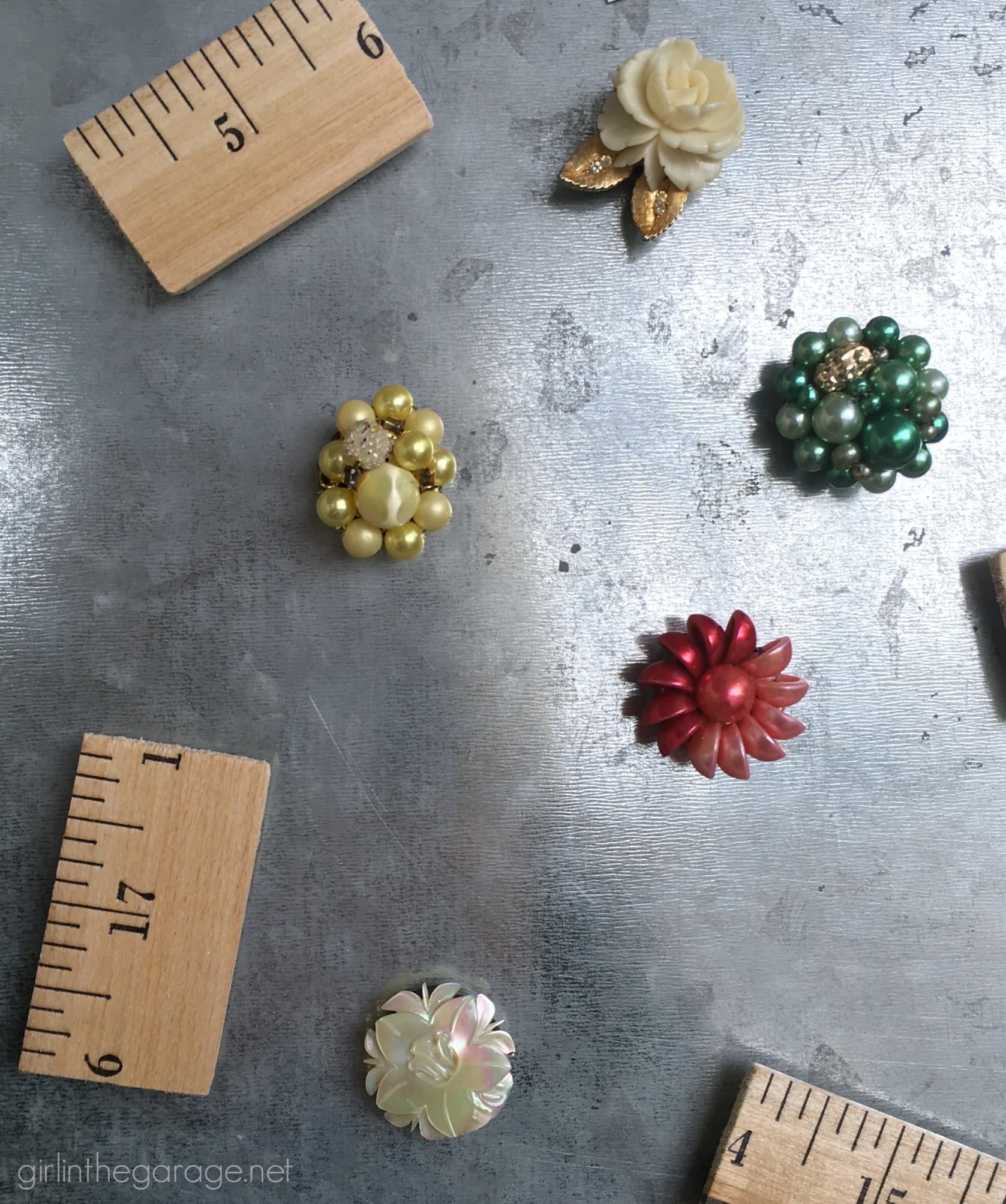 These vintage earring magnets are adorable to keep on your fridge at home – or something that's easy to make and sell at a low price point for a market or craft fair.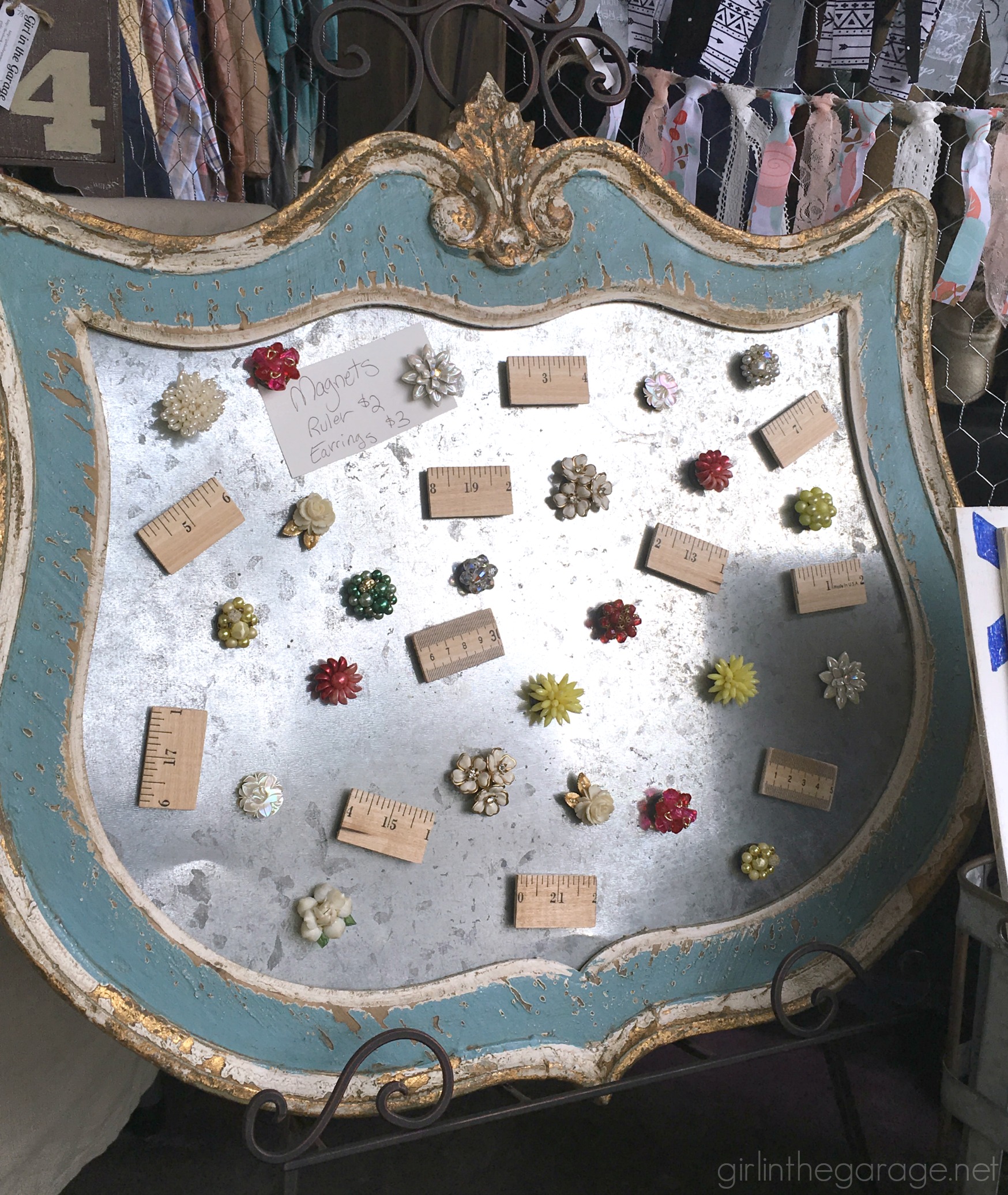 What do you think of this idea? Have you done something like this before?
I've also repurposed vintage earrings into rings as one of my very first blog posts… you can read that one HERE (as long as you promise not to make fun of my photos! haha).
Jen
You might also like this popular repurposed earring to Christmas tree project: