Isn't it fun taking discarded pieces and turning them into something different and beautiful again?  Today is Trash to Treasure Tuesday with my blogging friends (you can see their clever makeovers at the bottom of this post) and this month I transformed some outdated jewelry into DIY vintage earring Christmas tree decor.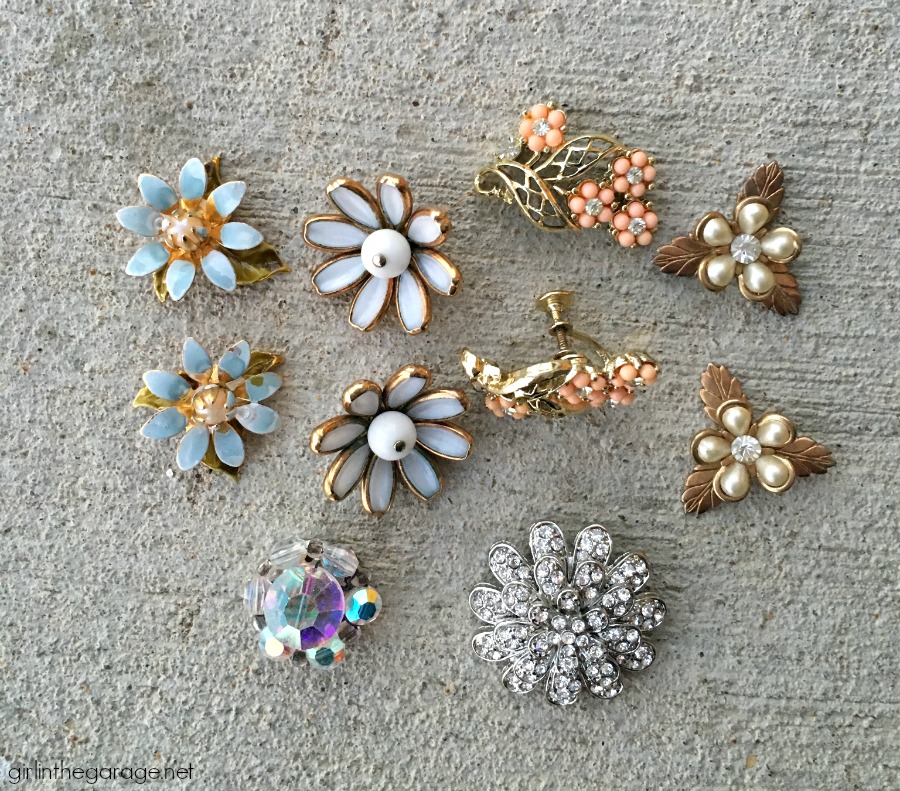 For this project you will need several pairs of vintage earrings, a decorative frame, some thin but sturdy wood, white paint, and super glue.
This post contains some affiliate links so you can easily find the products I use and recommend. Find all of my favorite tools and products for DIY projects Here.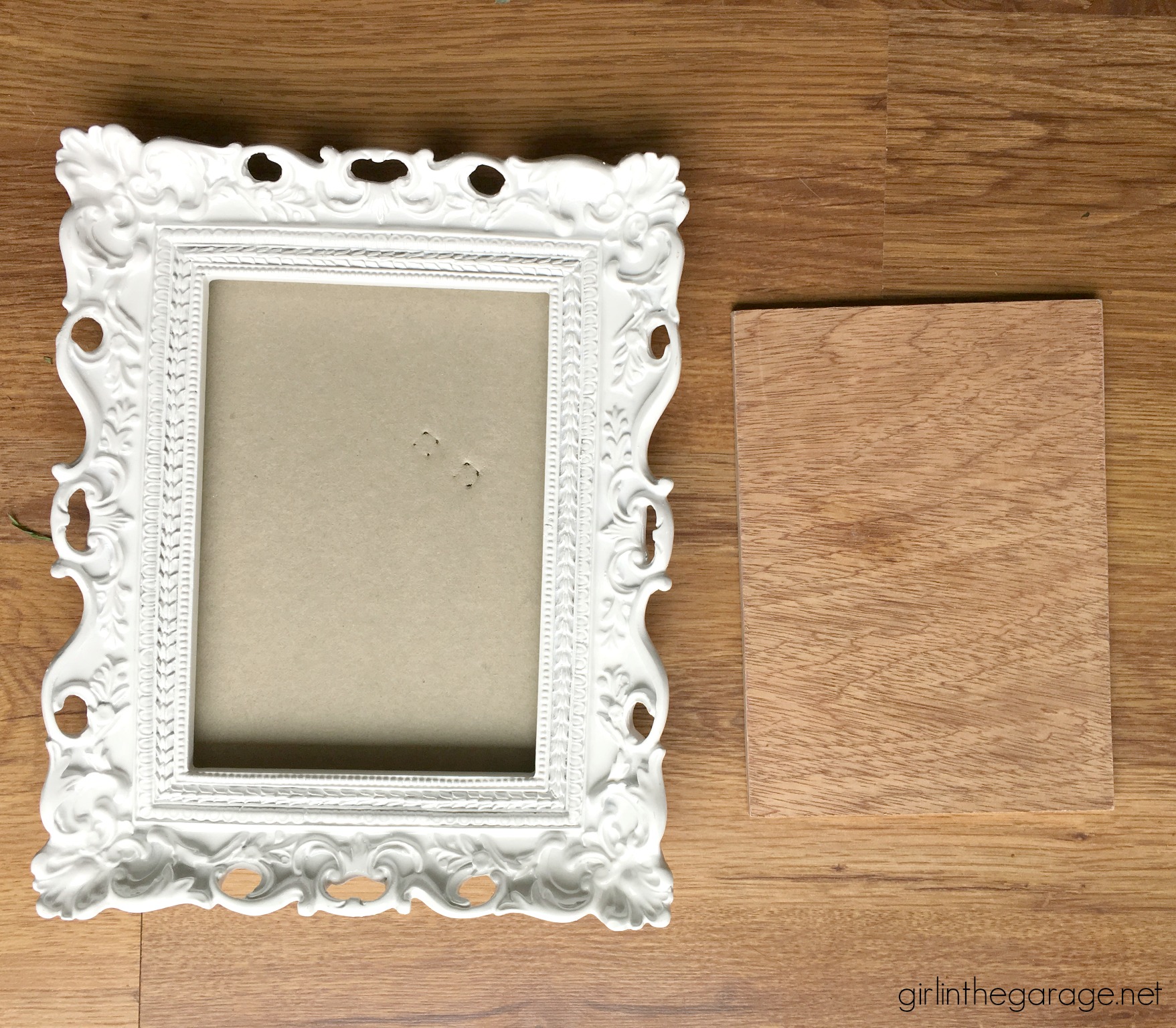 First I removed the glass from a 5×7 frame and Guy in the Garage cut a thin piece of wood to fit in its place.
This frame was super shiny white but I wanted it matte, so I painted the frame and the wood piece in Annie Sloan Chalk Paint in Pure White and then lightly sanded over the wood for smoothness.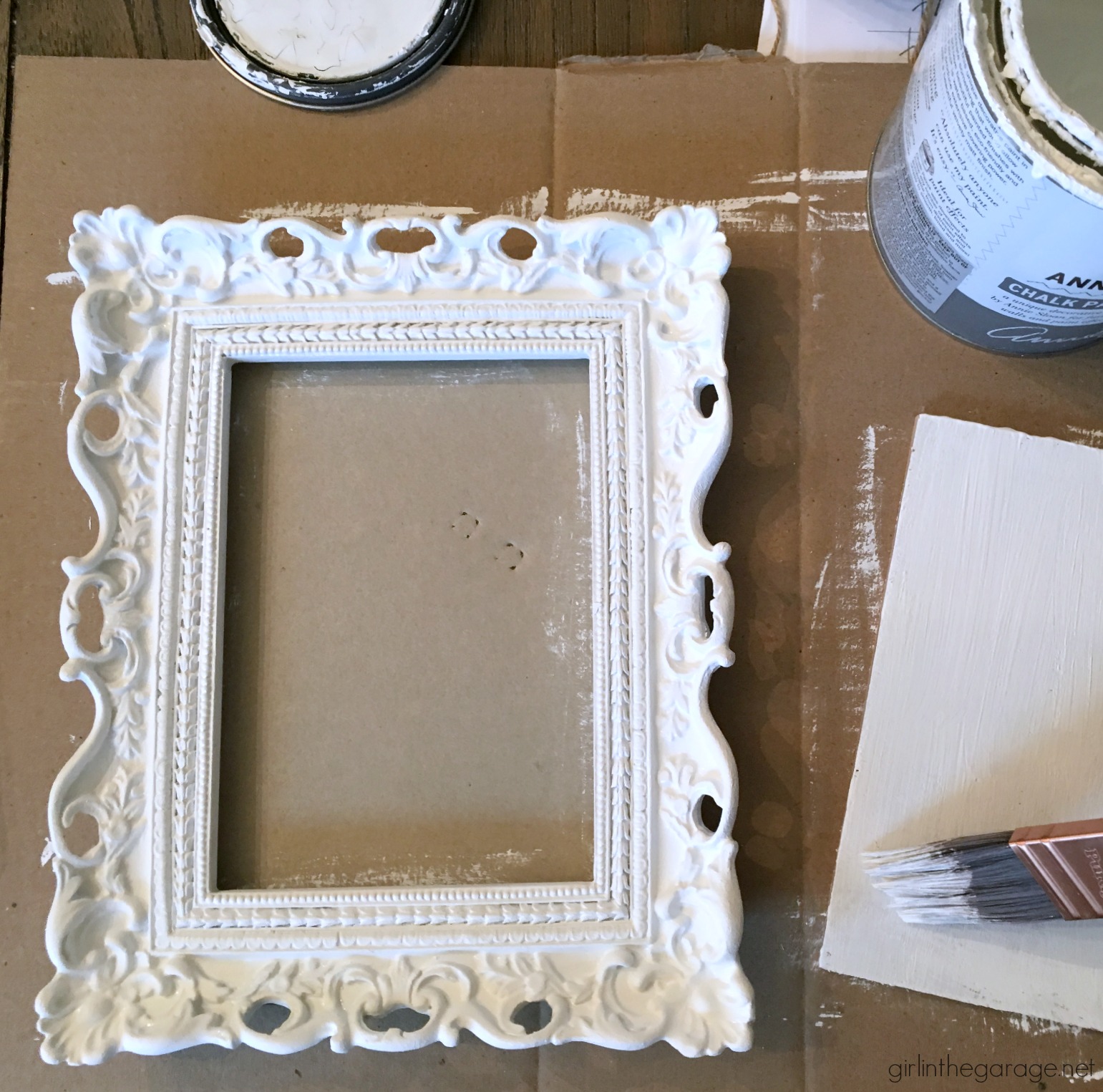 If you don't quite have enough earrings for this vintage earring Christmas tree project, you can buy some vintage-looking filler pieces at Hobby Lobby (on sale).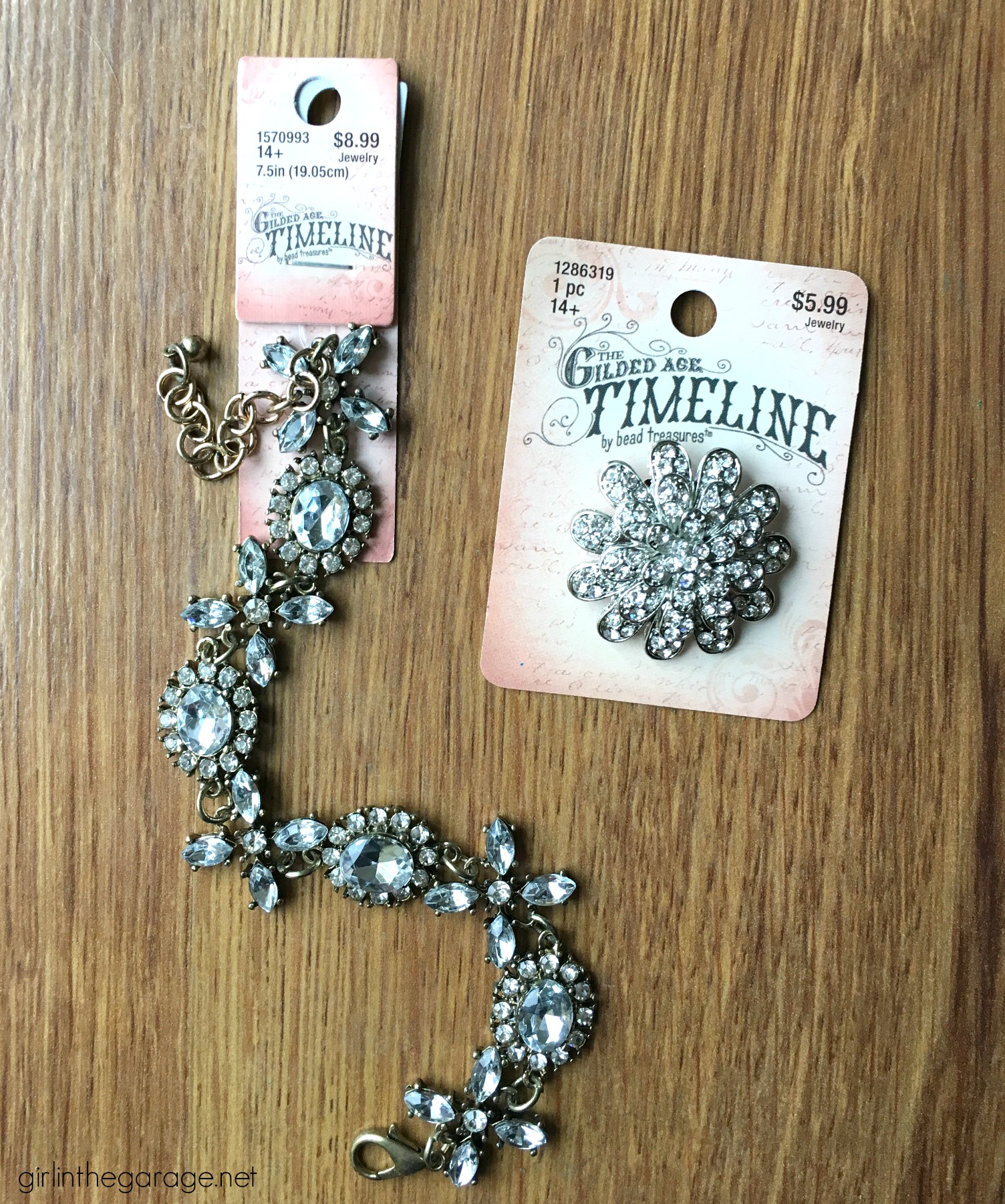 Use tin snips (like these) to separate the bracelet pieces and cut off any unnecessary loops.  Also remove the backs of the earrings.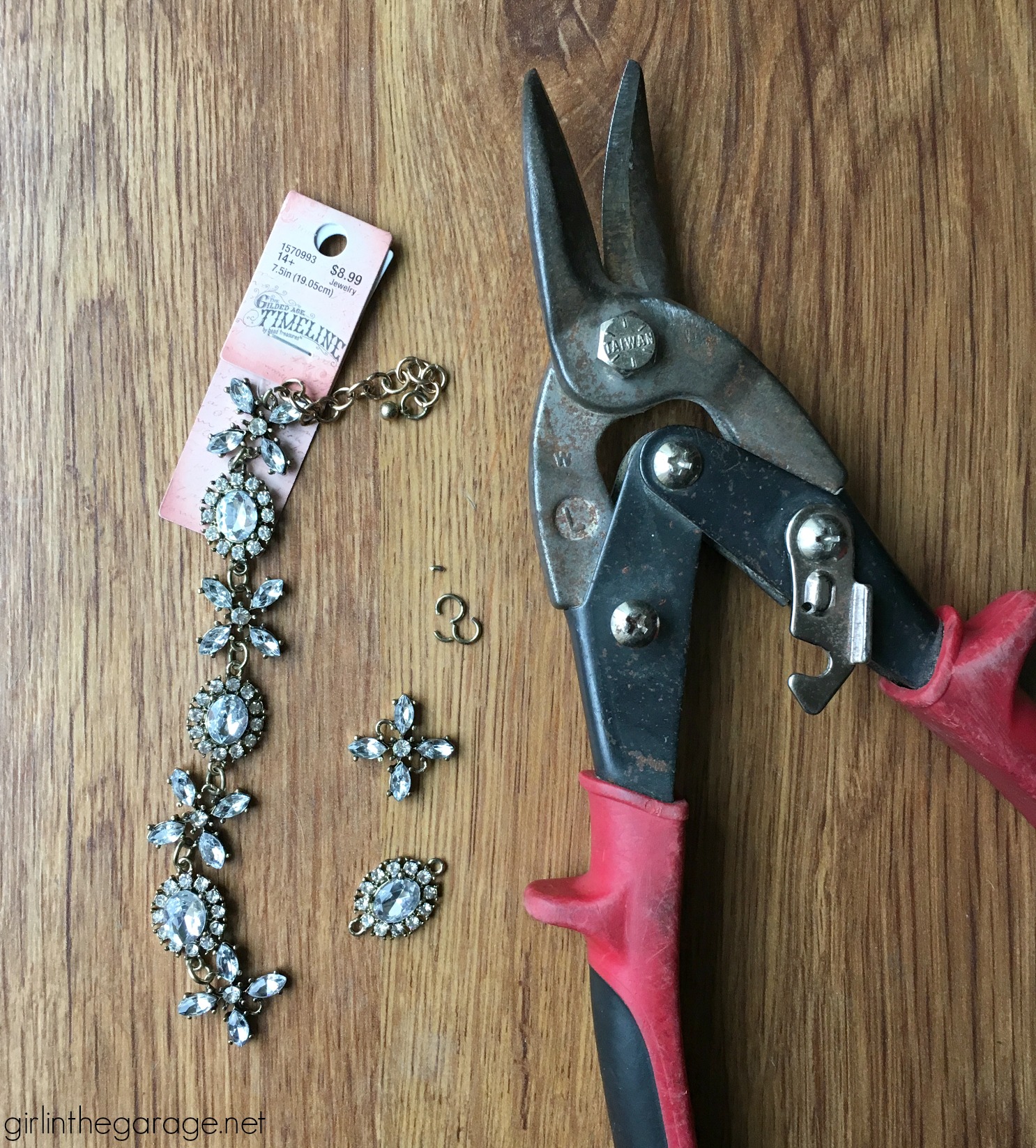 Insert the wood panel into the frame.  Lay out a Christmas tree design in a way that you like.  I placed the biggest piece at the top like a sparkling star.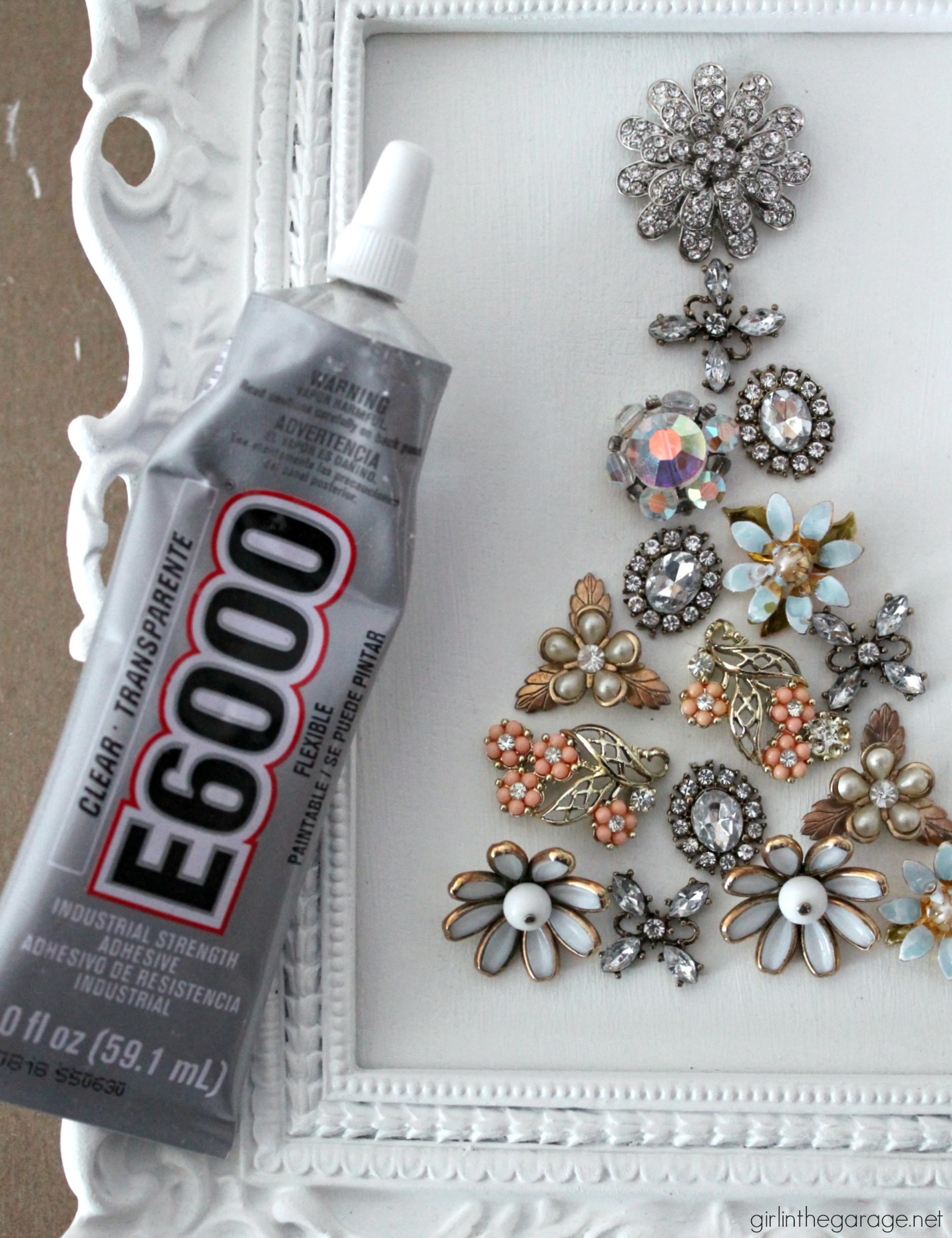 Use E6000 to glue the pieces on one at a time.  Not all of the pieces will have flat backs, so you may need to hold some in place until the glue begins to dry.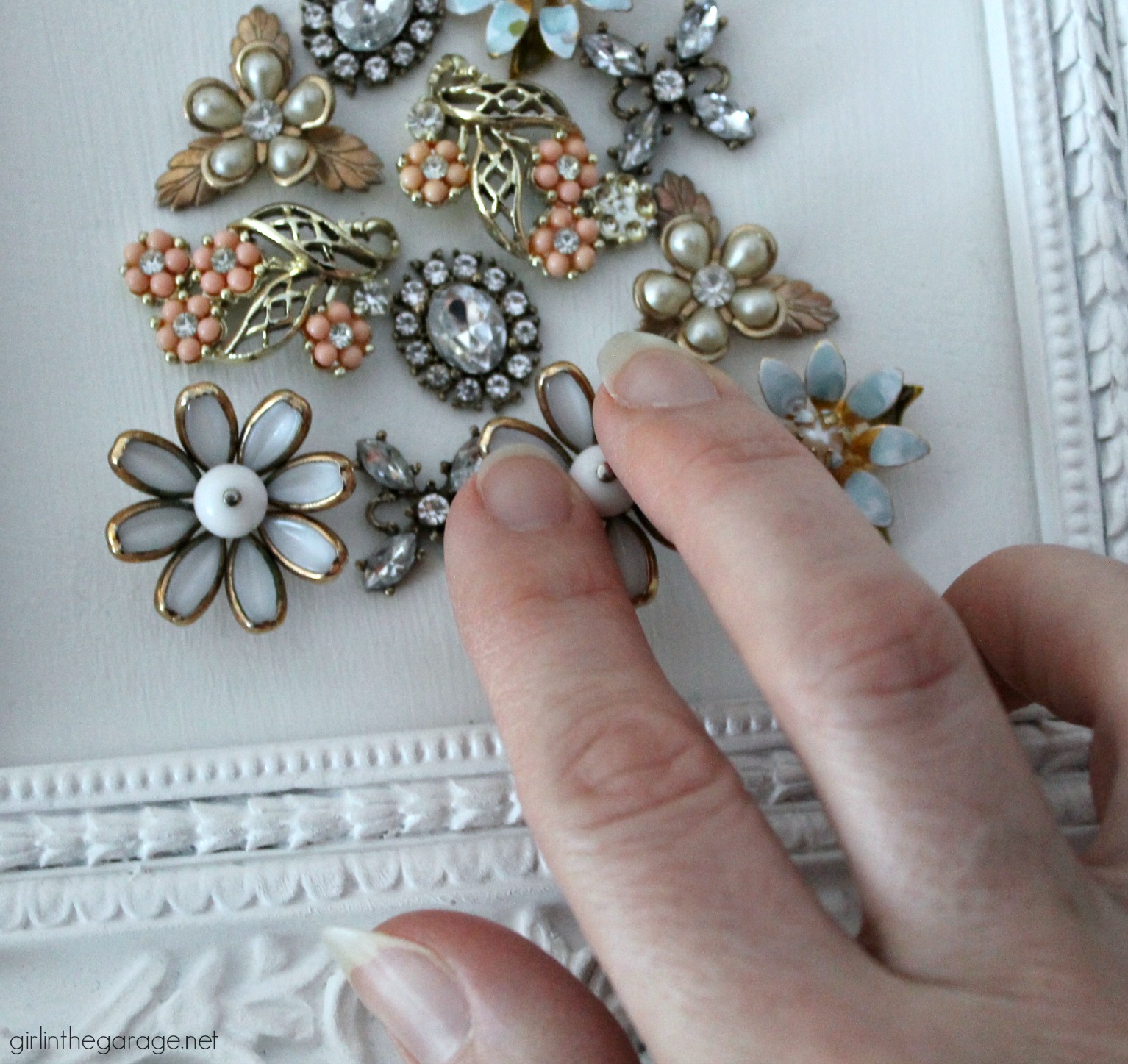 Let the glue sit for about 24 hours before moving your DIY vintage earring Christmas tree very much.
You will end up with beautiful holiday decor like this…
It's a precious way to display cherished family jewelry or even thrifted treasures.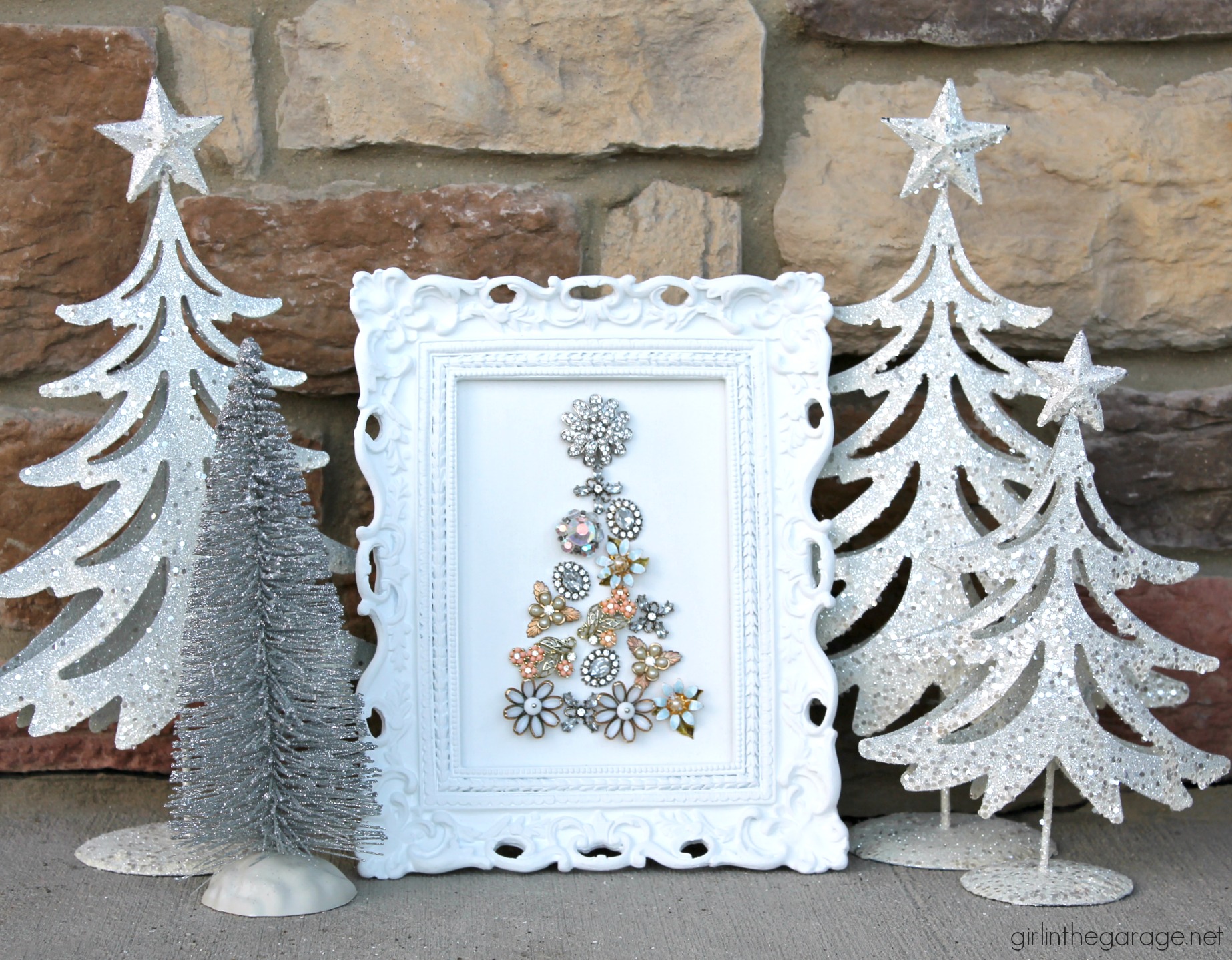 So pretty!  You could even choose to do a fun, colorful tree with bright vintage earrings, or a sparkling snowflake instead of a tree – so many possibilities.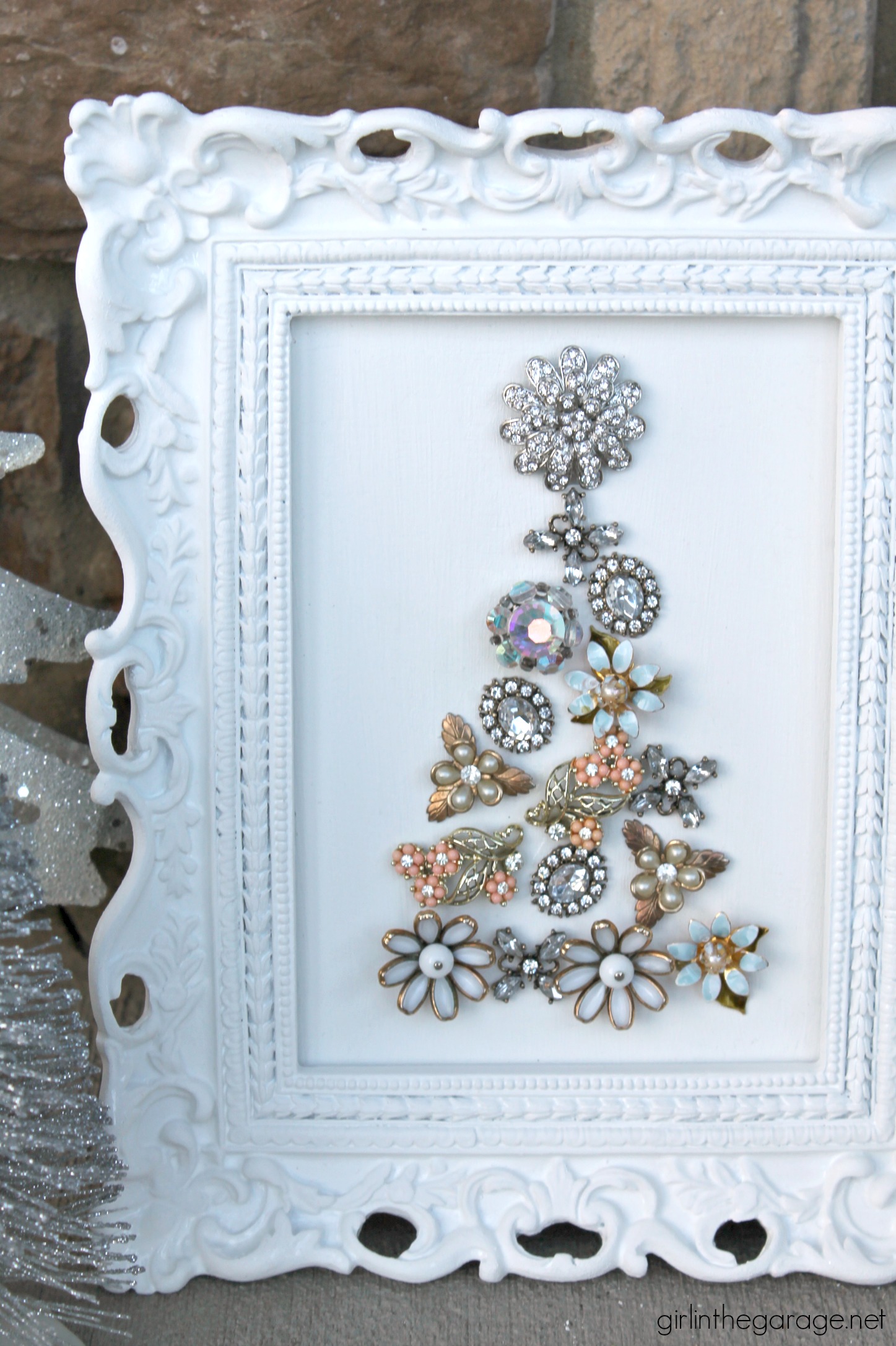 Here's a reminder of the before and after again, with an image you can Pin for quick reference later: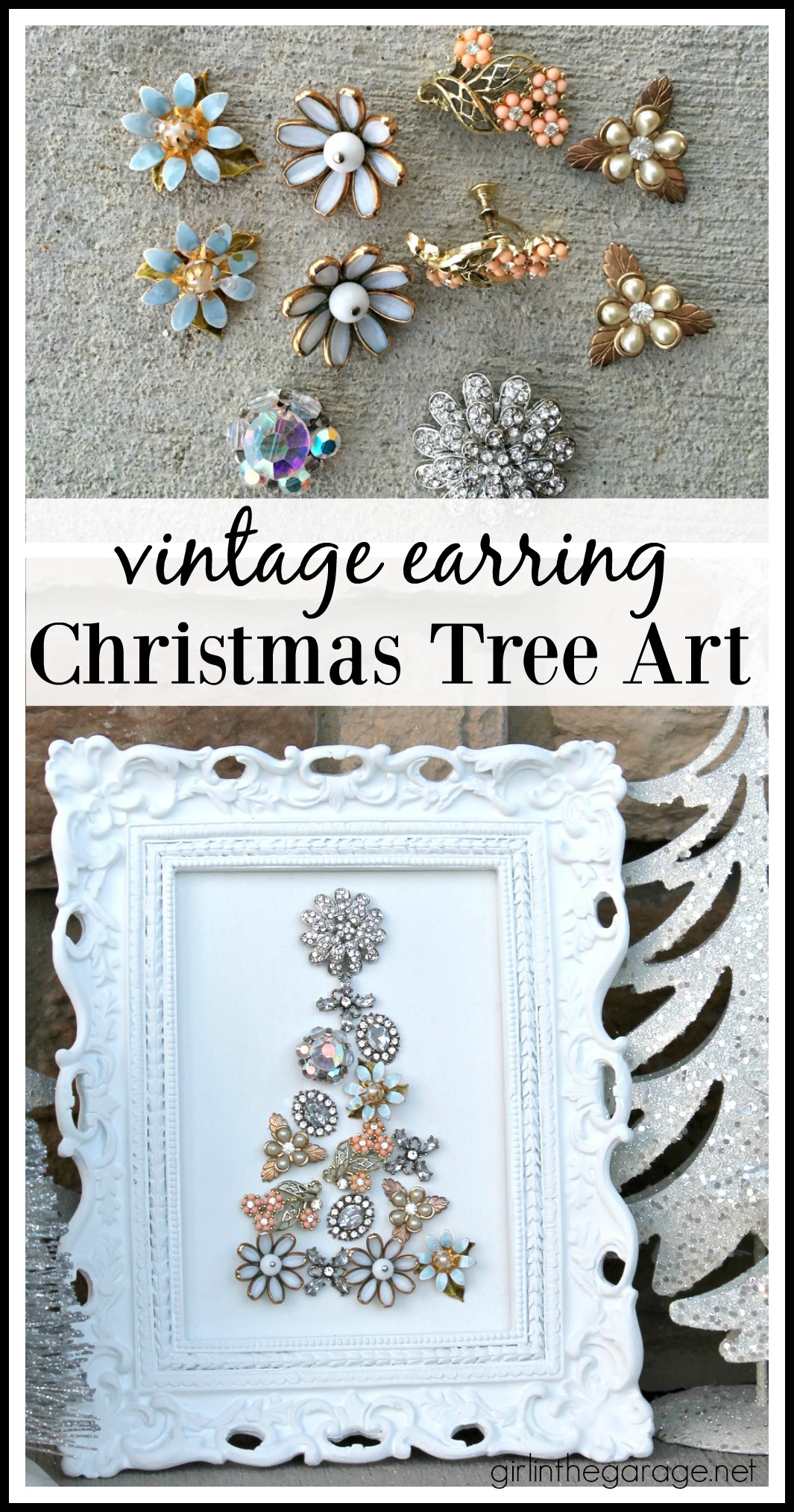 Friend, I hope this project has inspired you!  When I first started blogging several years ago I repurposed some vintage earrings into rings, and that was a fun project (but don't laugh at my old photos, LOL).  I also turned some vintage earrings into cute little magnets too!  There are so many ways to upcycle vintage earrings – do you have any other ideas?
.
Now it's time for Trash to Treasure Tuesday with some of my blogging friends, where we each take free or thrifted items and update them into something special again, in hopes of inspiring your creativity.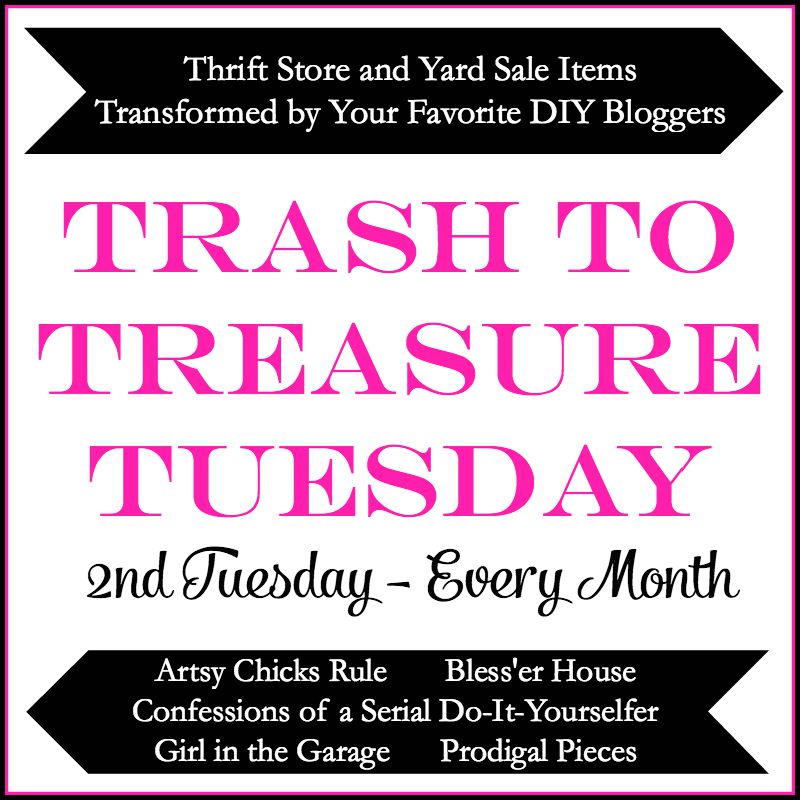 Below are the Before photos – visit the links underneath to see the amazing Afters and learn how they did it: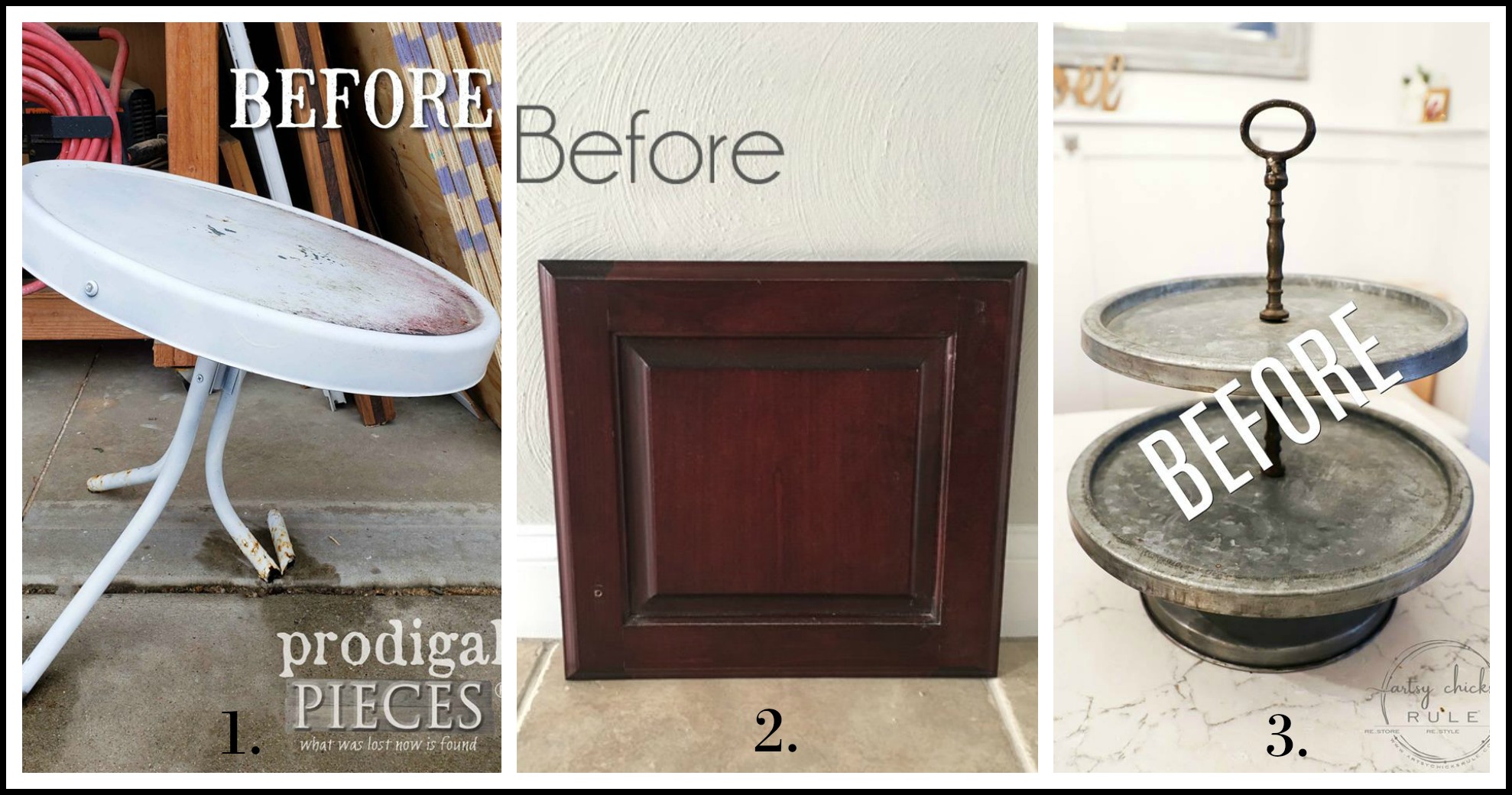 1. Prodigal Pieces
2. Confessions of a Serial DIYer
3. Artsy Chicks Rule
You might also like my other DIY Christmas Tree projects:
DIY Moulding Trim Christmas Tree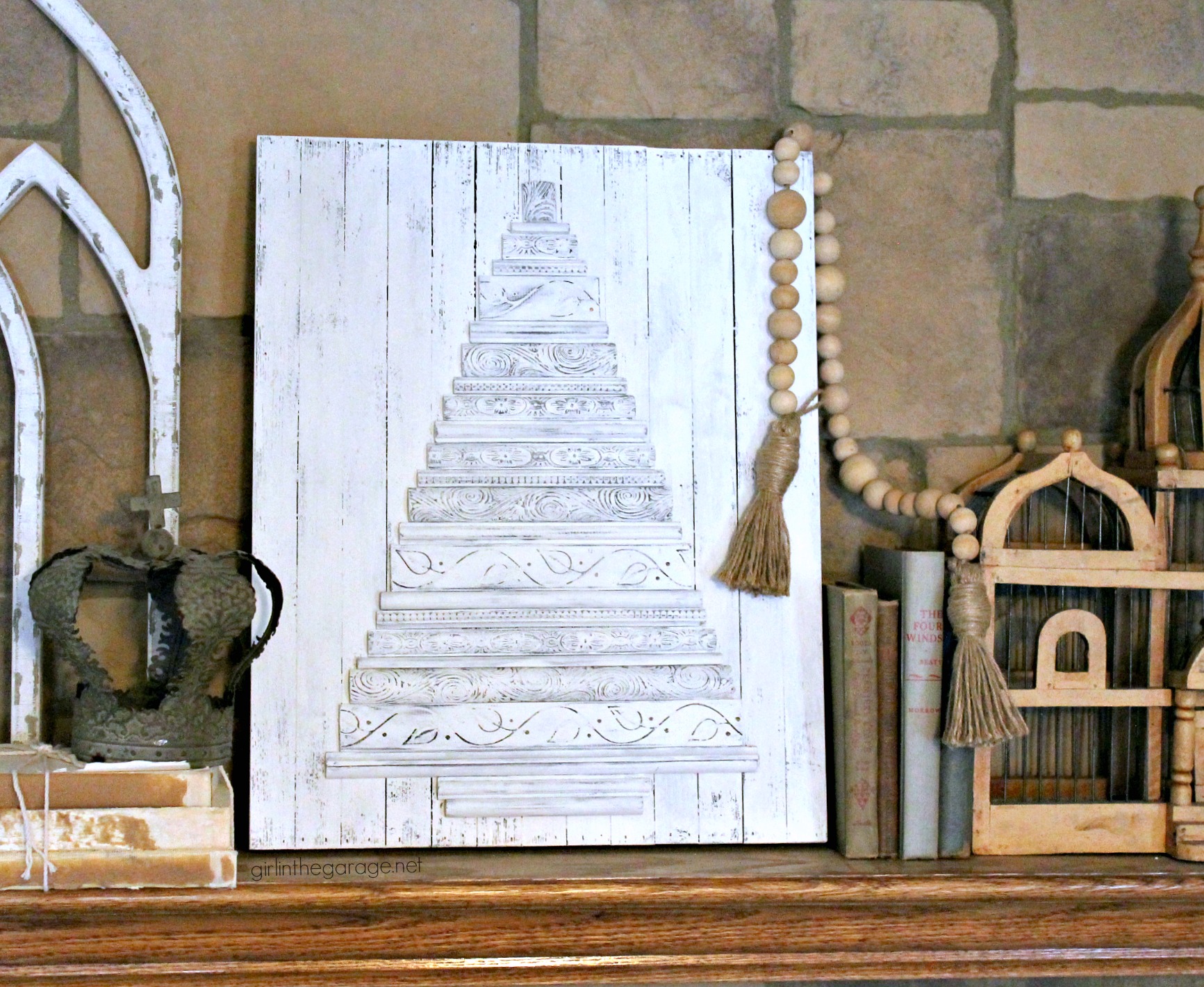 DIY Tulle Trees