It's officially July and for all my U.S. friends, we'll be celebrating our nation's independence in a few more days! I love this holiday – beautiful warm weather, cookouts, parades, kids in the sprinkler, fireworks at night… it doesn't get much better than that.
I decorated our 4th of July mantel last week before we left for vacation, and I would've had this post up a few days ago but the wifi has been really spotty here. (Oh the irony – going on vacation to relax and then getting frustrated when the wifi doesn't work so I can't finish my blog post. LOL!)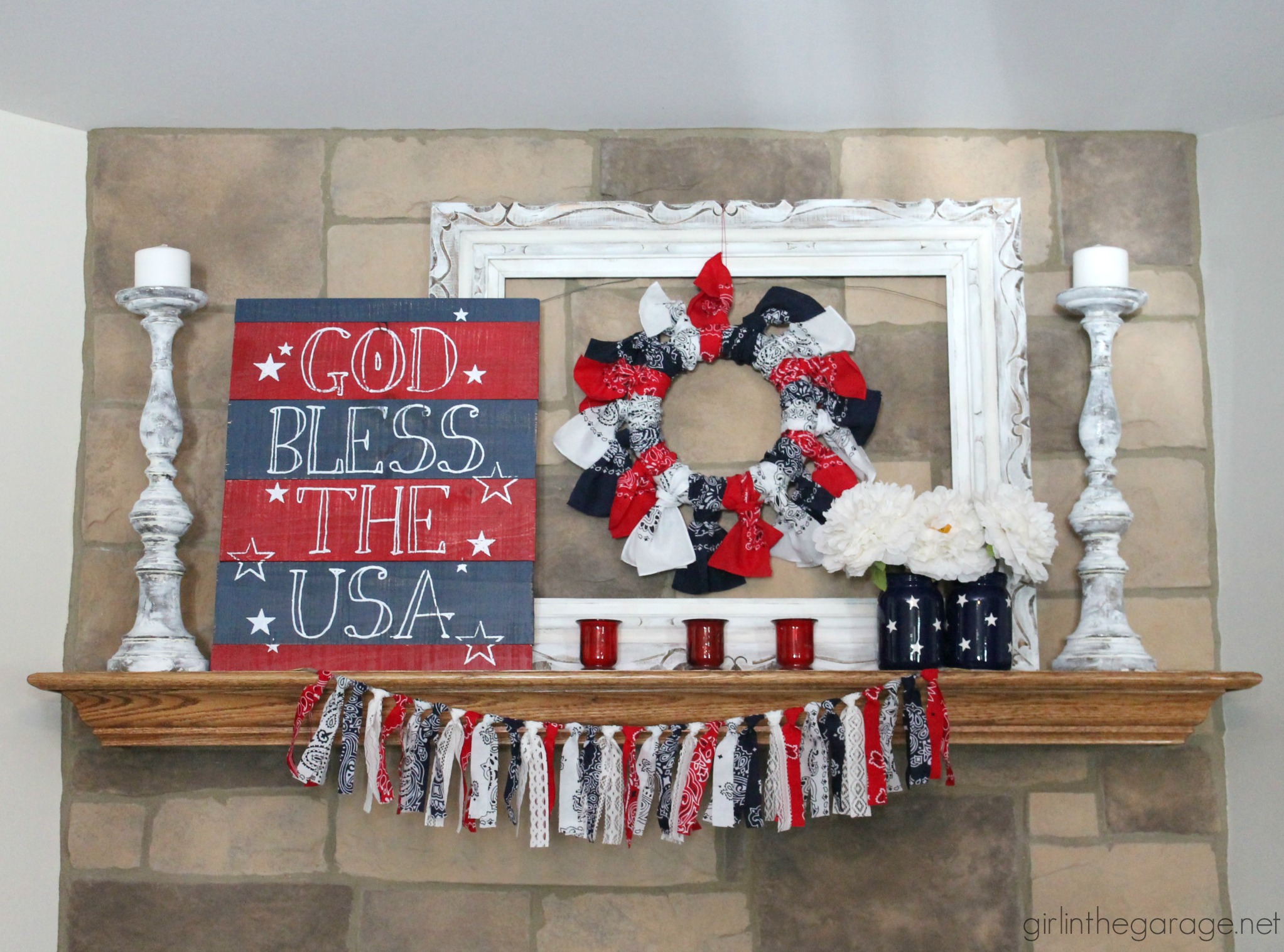 I kept my painted candlesticks and frame up and added more red, white, and blue decor.
Of course I had to hang the bandana wreath I made a couple years ago and my bandana fabric garland. I found the "God Bless The USA" sign on clearance at Hobby Lobby a few weeks ago (which could totally be an easy DIY project) along with the blue jars.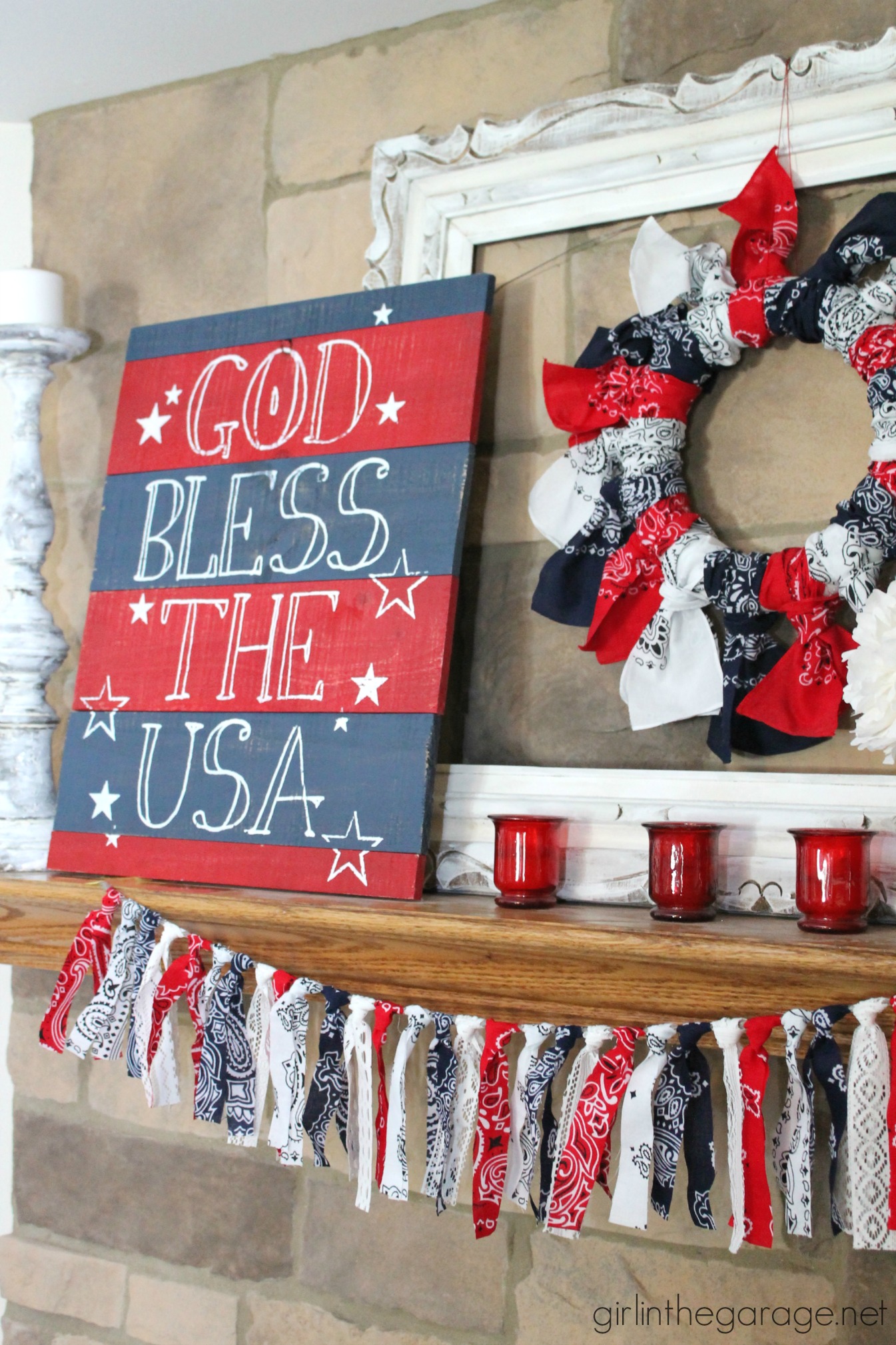 I added white faux flowers and little red votives.
Simple but festive, right? How do you like to decorate for the 4th of July?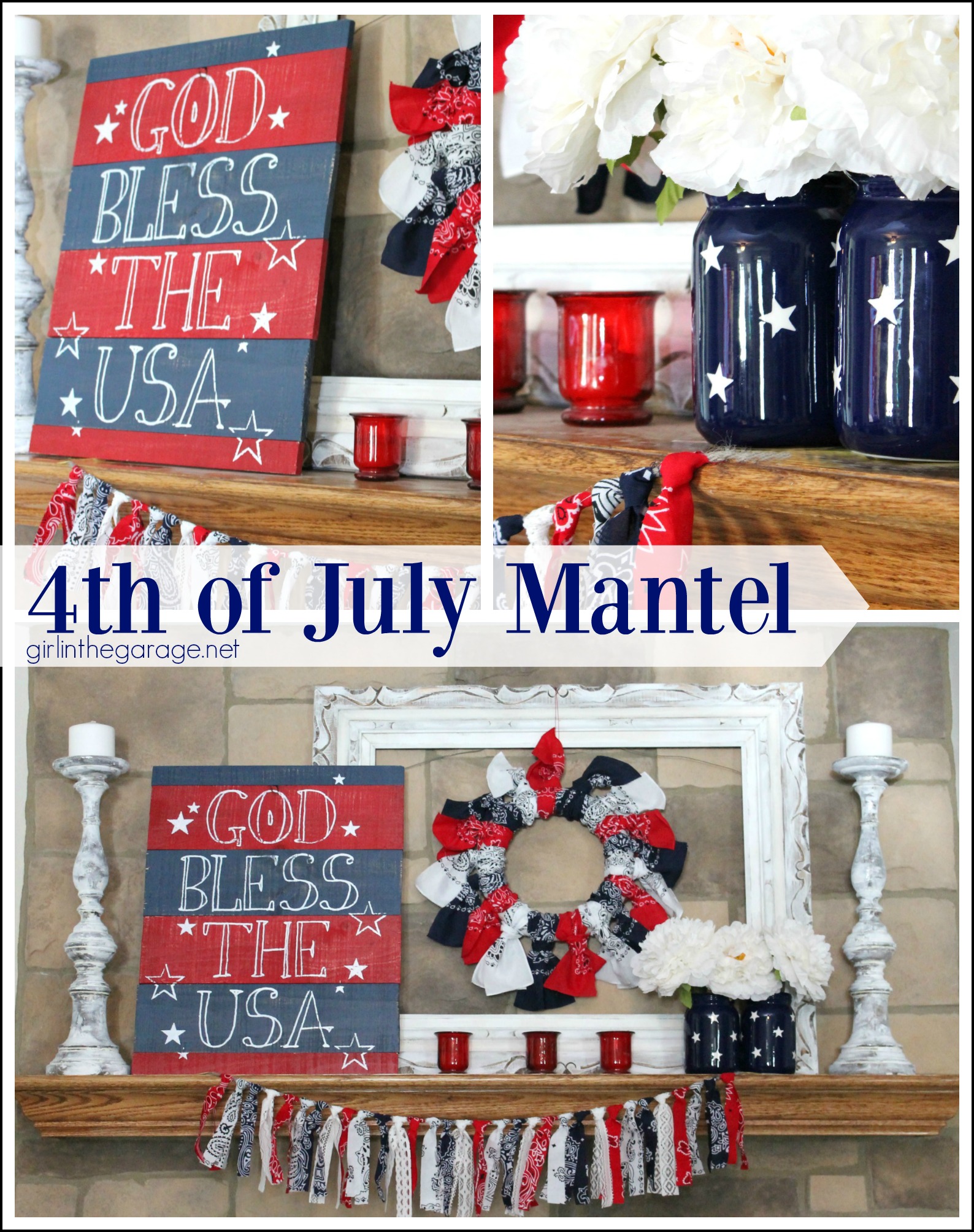 I hope you have a wonderful and safe holiday, my friend!
Jen