It's thrifty makeover day again! You can also find some of my friends' creative makeovers at the end of this post.
I started off with this thrifted cabinet. It was handmade (but well-made, although the inside wasn't so pretty).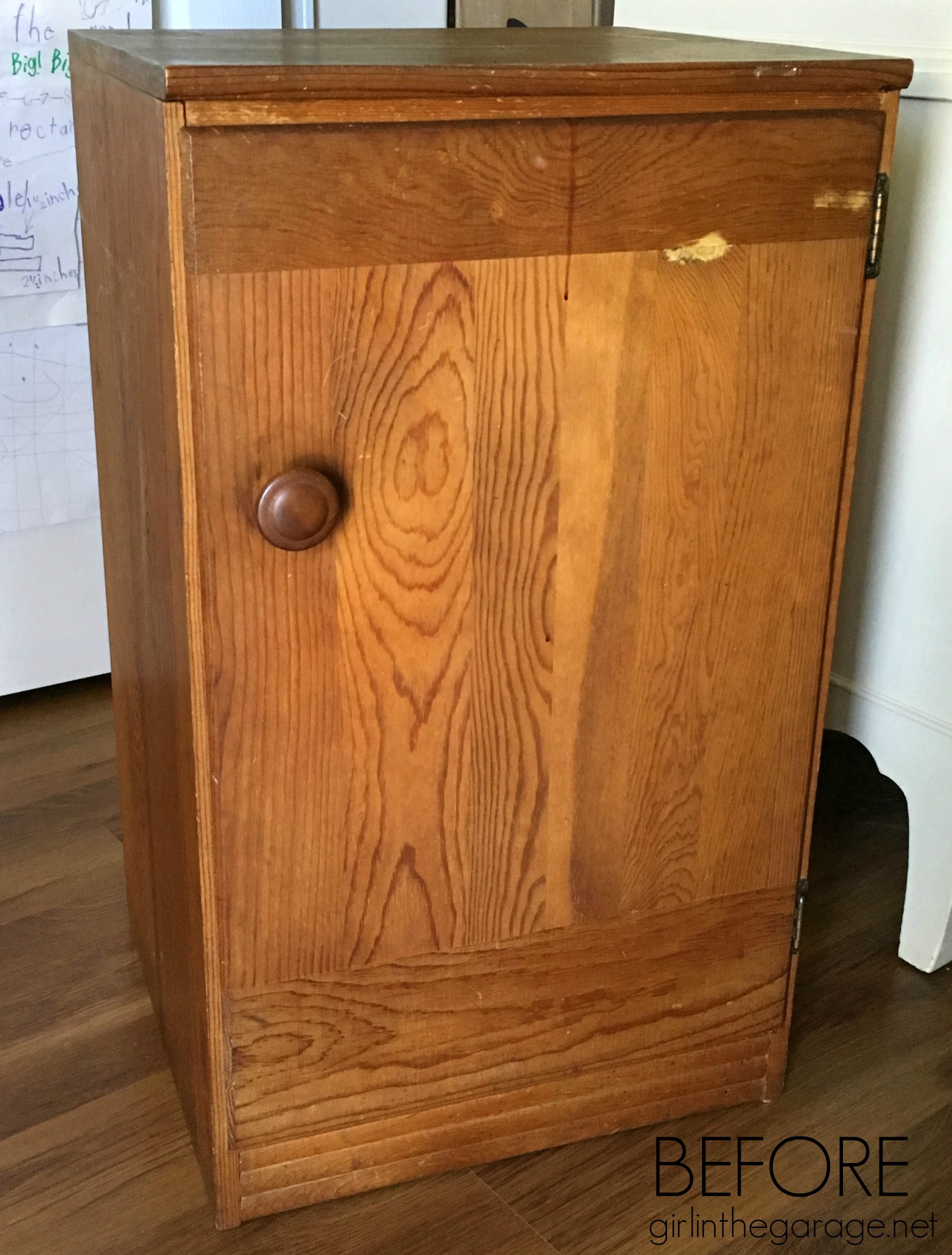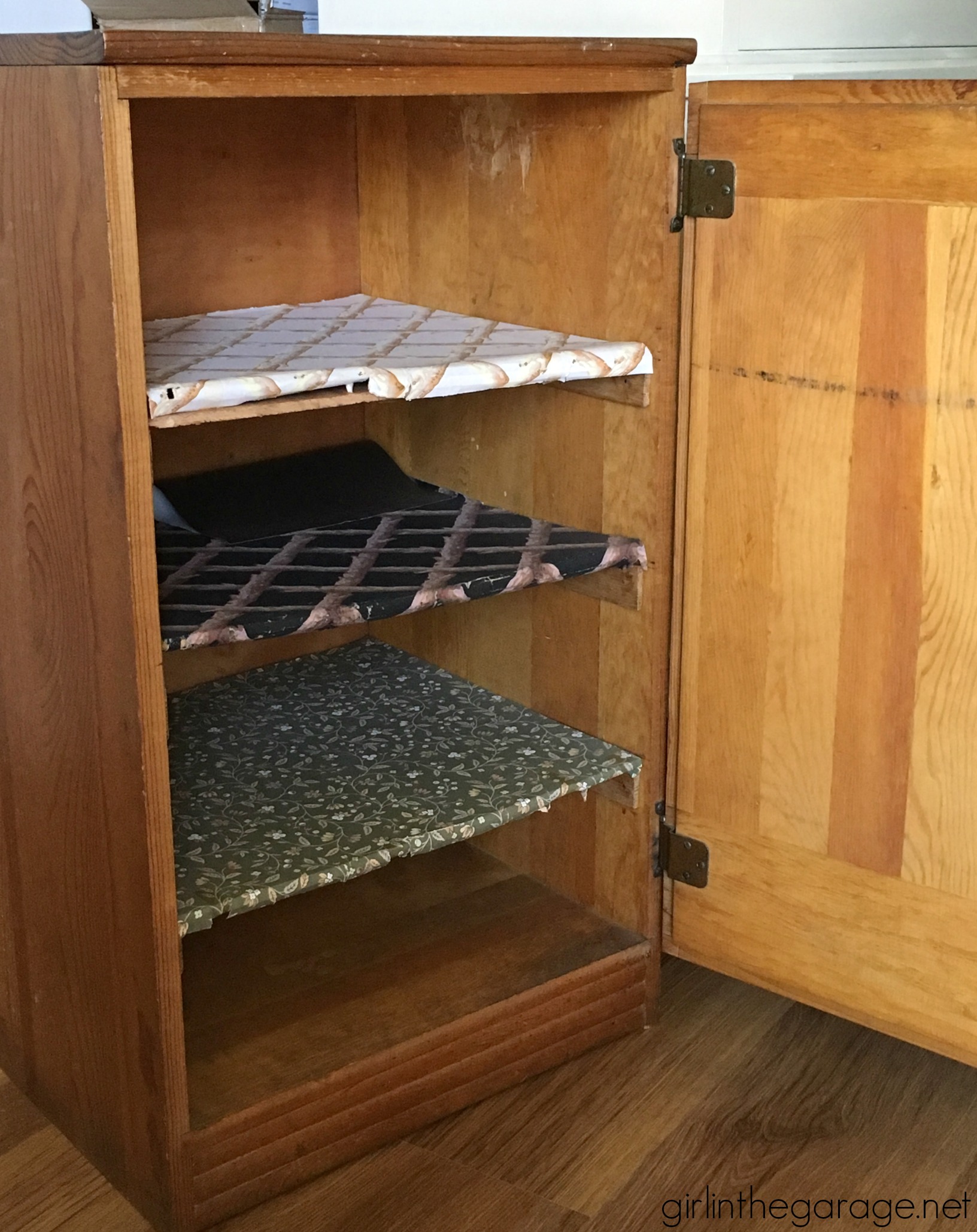 I brought the cabinet inside right away to start working on it. However I couldn't decide what to do with it for the life of me! I figured I'd do a stencil or an image transfer and call it a day. Then I couldn't decide on a color.
First I painted it French Linen but it looked drab on this piece, so I painted over that with Pure White Chalk Paint by Annie Sloan. I went through all my stencils and none seemed right. I was stumped! I had already wasted paint and still didn't have a clue.
Then BOOM it was like a bolt of lightning and an idea hit me. I kept the white paint and then started taping and adding red paint…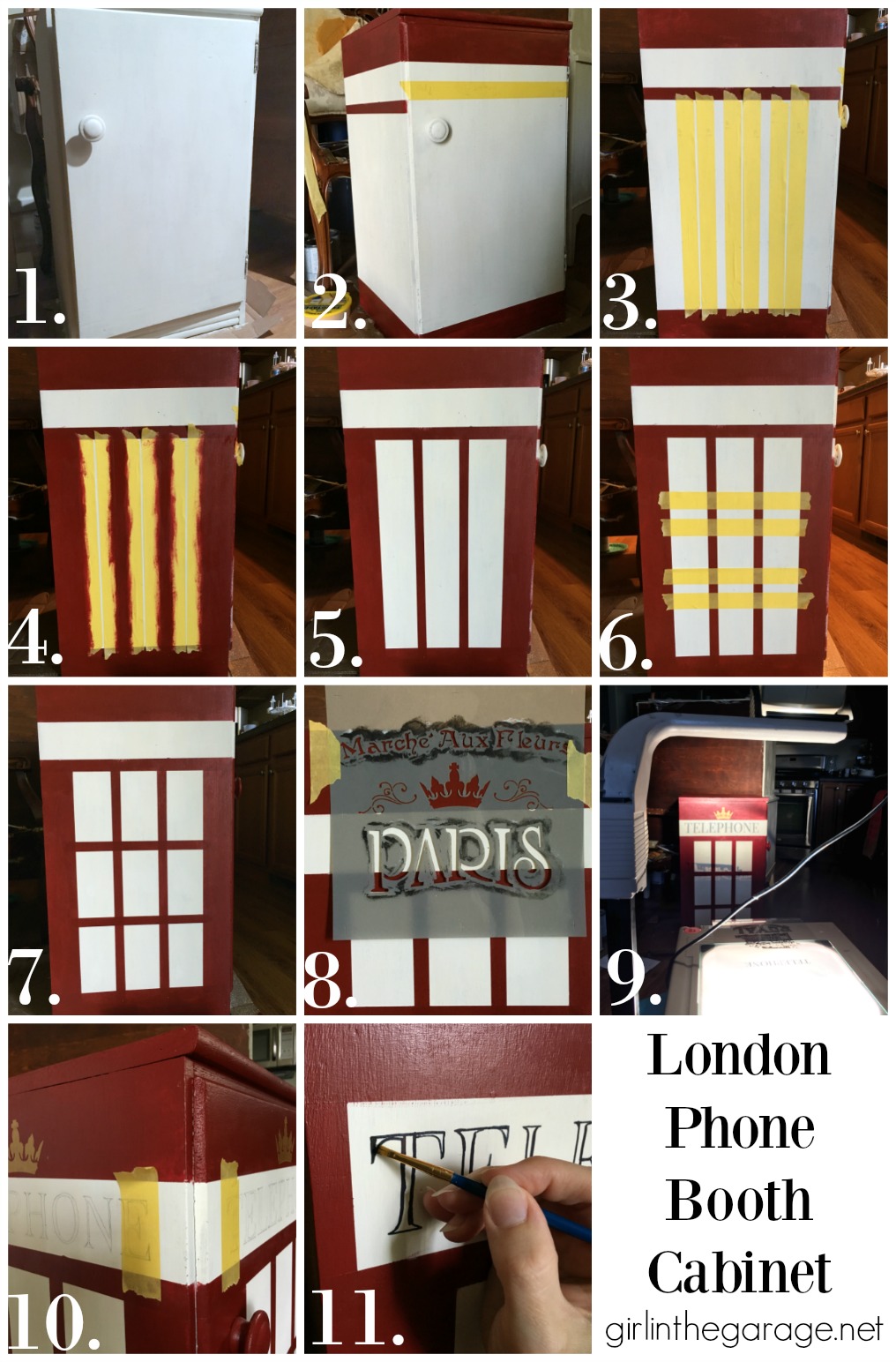 *I've included some affiliate links, at no extra charge to you, so you can conveniently find the products I use and like. Discover all my favorite brands and tools for doing DIY makeovers here.
This project involved a lot of measuring and taping. And I did end up using a stencil and did an image transfer. Mostly I kept referring to an online photo of the famous British phone booth and then adjusted the design to my little cabinet. And here it is…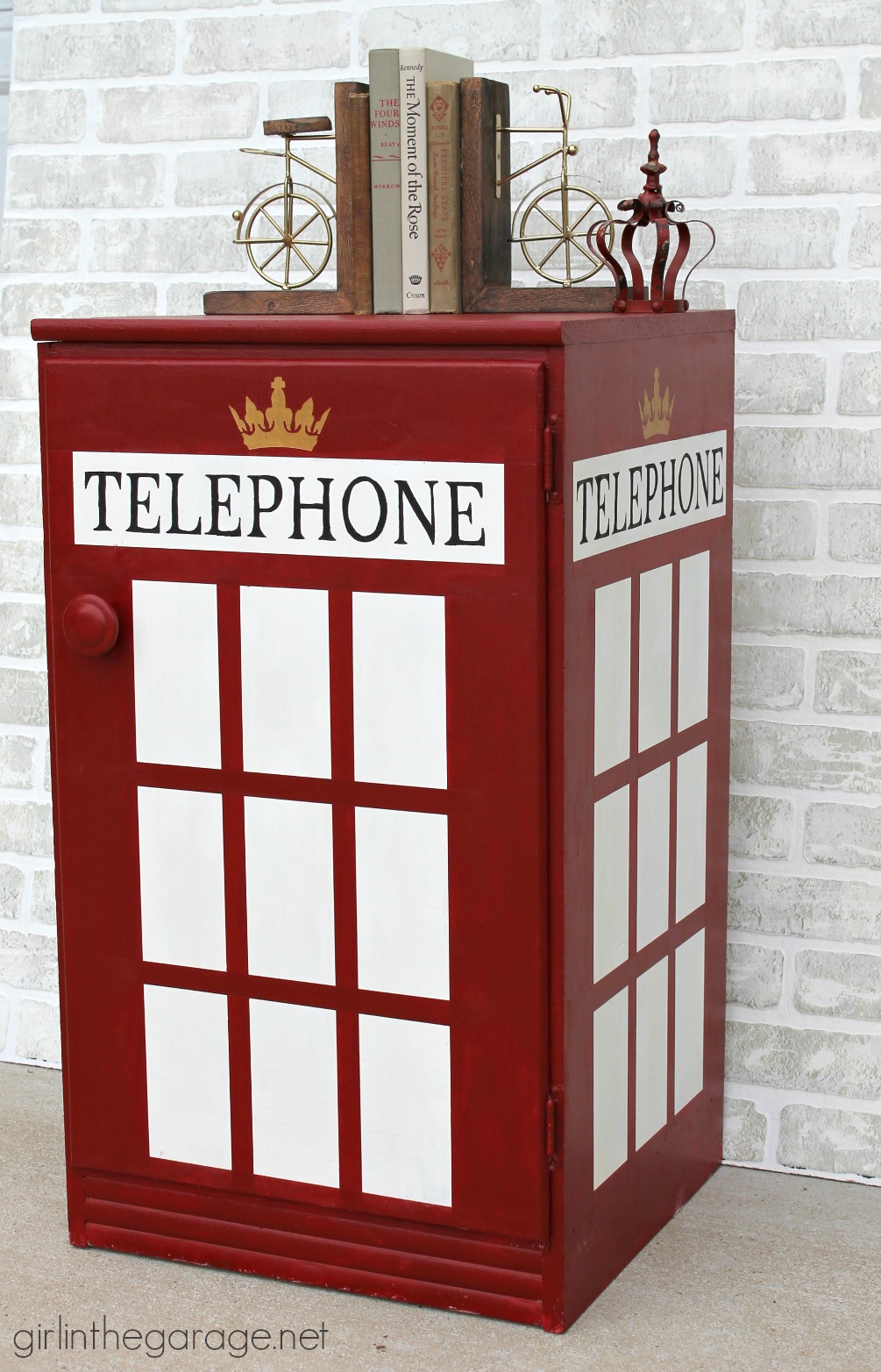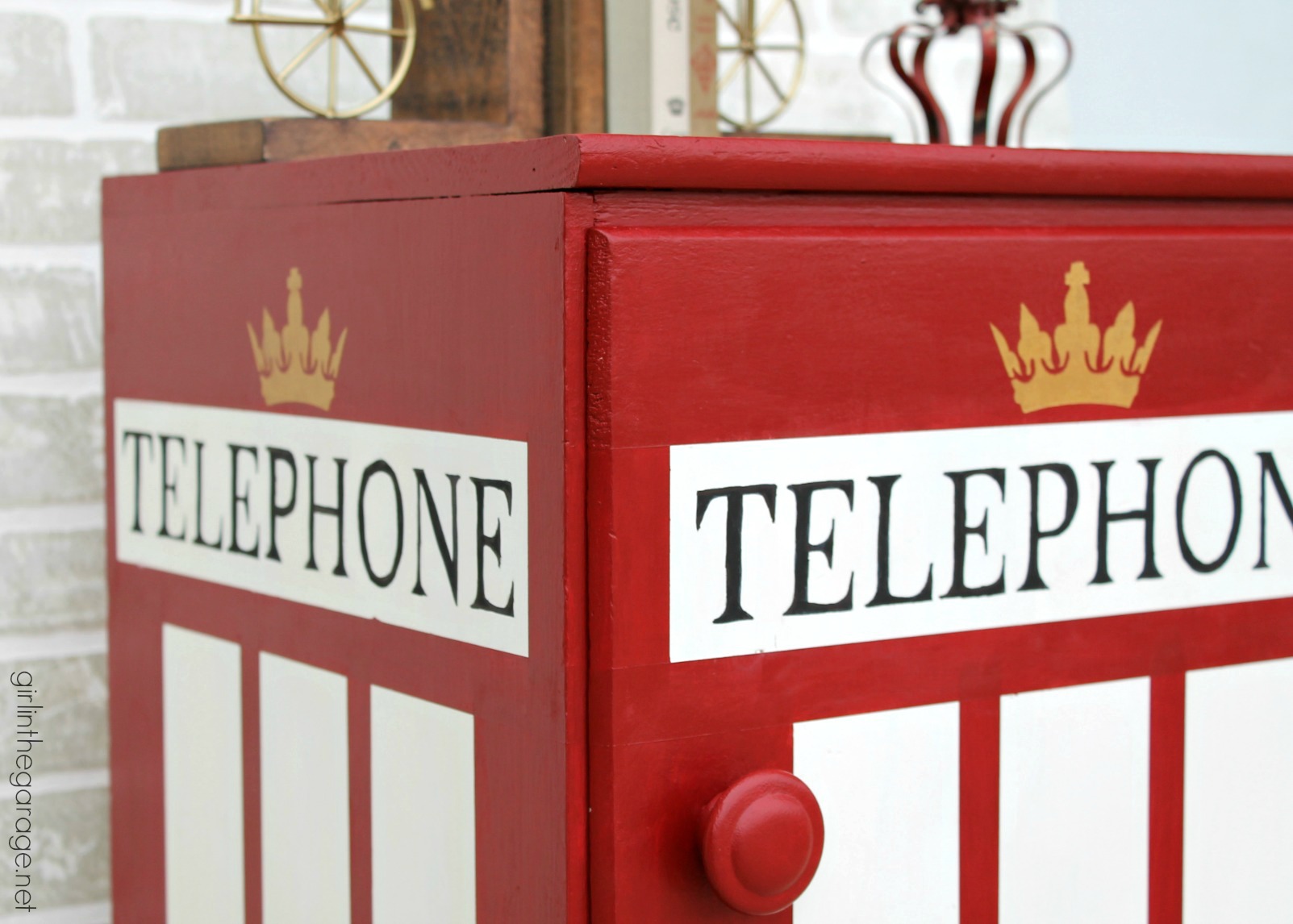 EEEK! I seriously love how it turned out. Don't you love when your vision actually comes to life in front of you? I'm so glad I didn't just paint a random stencil on it and call it a day.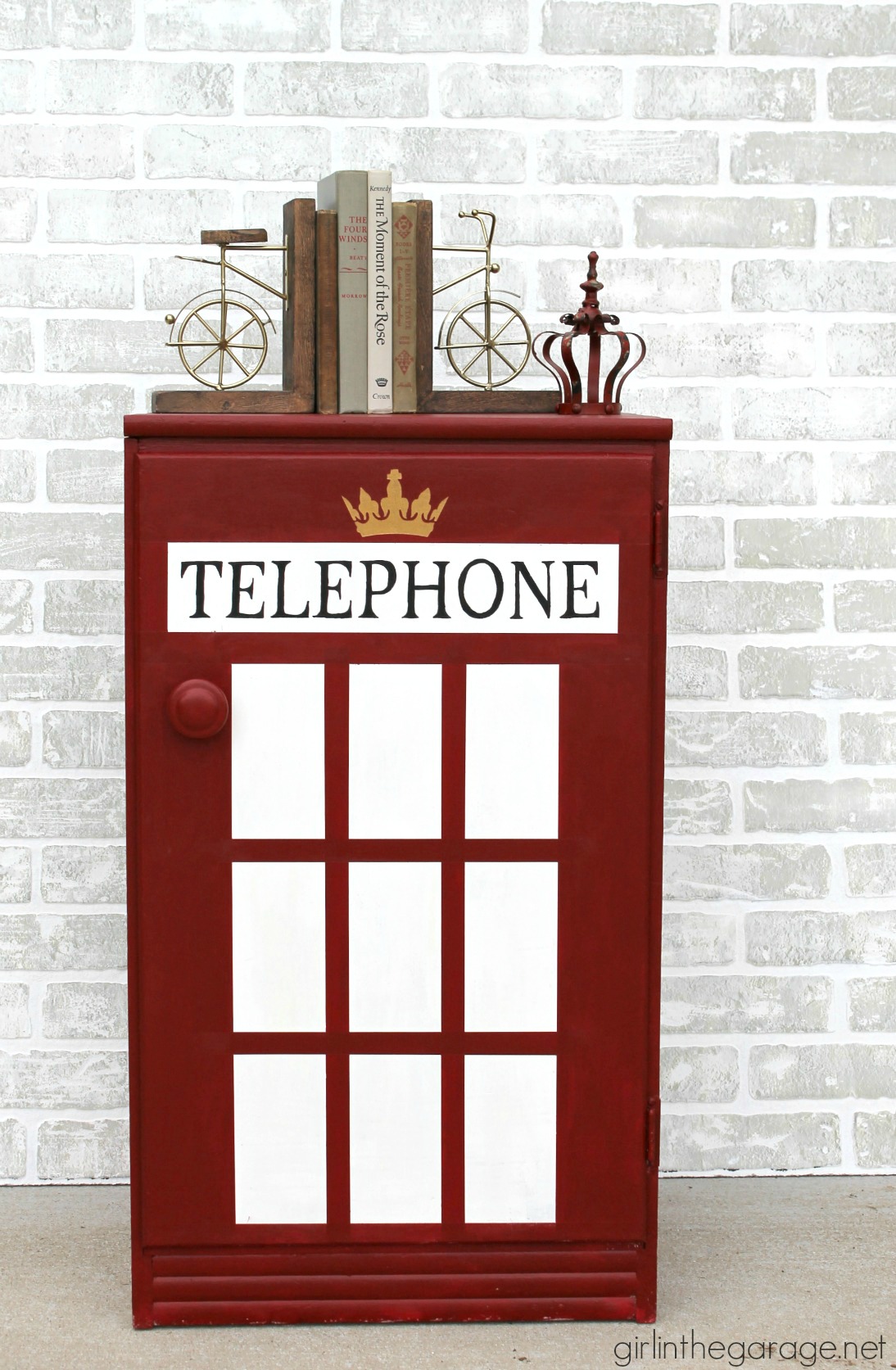 I didn't take a photo of the inside but I left it all white (and that taped-on paper went into the trash in about .02 seconds).
Of course I would really love to know what you think of my phone booth cabinet. I know it won't work in every home but it's a conversation piece for sure. I'll be bringing this to the Hunt & Gather market and hopefully someone will have the perfect spot for it in their home (or at least an affinity for British things).
Now my friends have some awesome makeovers to show you too! These are the Before photos – click on the blog names under the image to see the After and the full tutorial.
2. Confessions of a Serial DIYer
Have an amazing day, friend! – Jen