Learn all about Pure White Chalk Paint by Annie Sloan and find inspiring Chalk Painted furniture and decor ideas below.
Pure White Chalk Paint
This bright white gives a clean and classic look. This white has been compared to the color of printer paper (which sounds boring, but it's actually beautiful!). Depending on your piece, you might want to prime first to avoid any problems with wood tannins bleeding through. Go here to learn all about how to properly prep furniture for painting.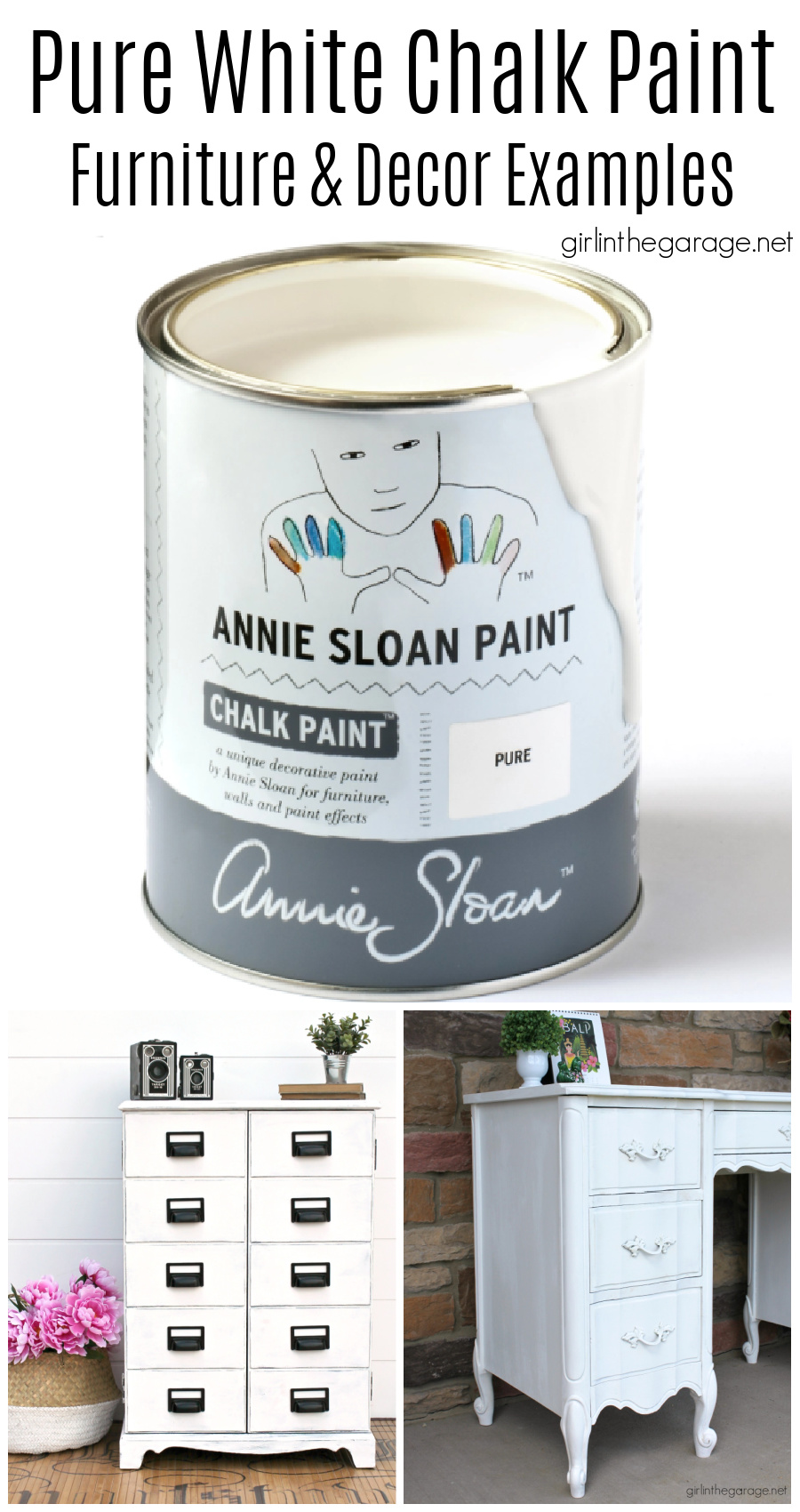 (Psst… Feel free to share this post or Pin the image above to easily find it later – I'll keep adding more examples in the future.)
Personally I love Pure White more than the other similar Chalk Paint colors (Original and Old White). The bright versatile hue makes it my favorite, and in my opinion, the best white Chalk Paint color. It also distresses easily and looks great on farmhouse style projects.
How to Seal Pure White Chalk Paint
To seal Pure White Chalk Paint, apply Annie Sloan's clear or white wax with a wax brush or lint-free cloth to keep the bright color. Sealing with brown or black wax will completely change the look of your piece. It's always advised to apply clear wax first before using a dark wax color to control how dark the piece actually gets. You can then apply more clear wax on top to remove some of the darker wax.
Painted Furniture Ideas in Pure White Chalk Paint
To buy Pure White Chalk Paint, click here to find your nearest Annie Sloan stockist.
To learn more, read Chalk Paint 101: Complete Beginner's Guide to Chalk Painting Furniture or click the image below.