This thrifted pair of nesting tables would've looked cute on a cottage porch somewhere, with a big glass of sweet tea on top. Sadly, we don't have any cottages in my area and they weren't even real wood anyway, so I didn't feel too badly about painting them.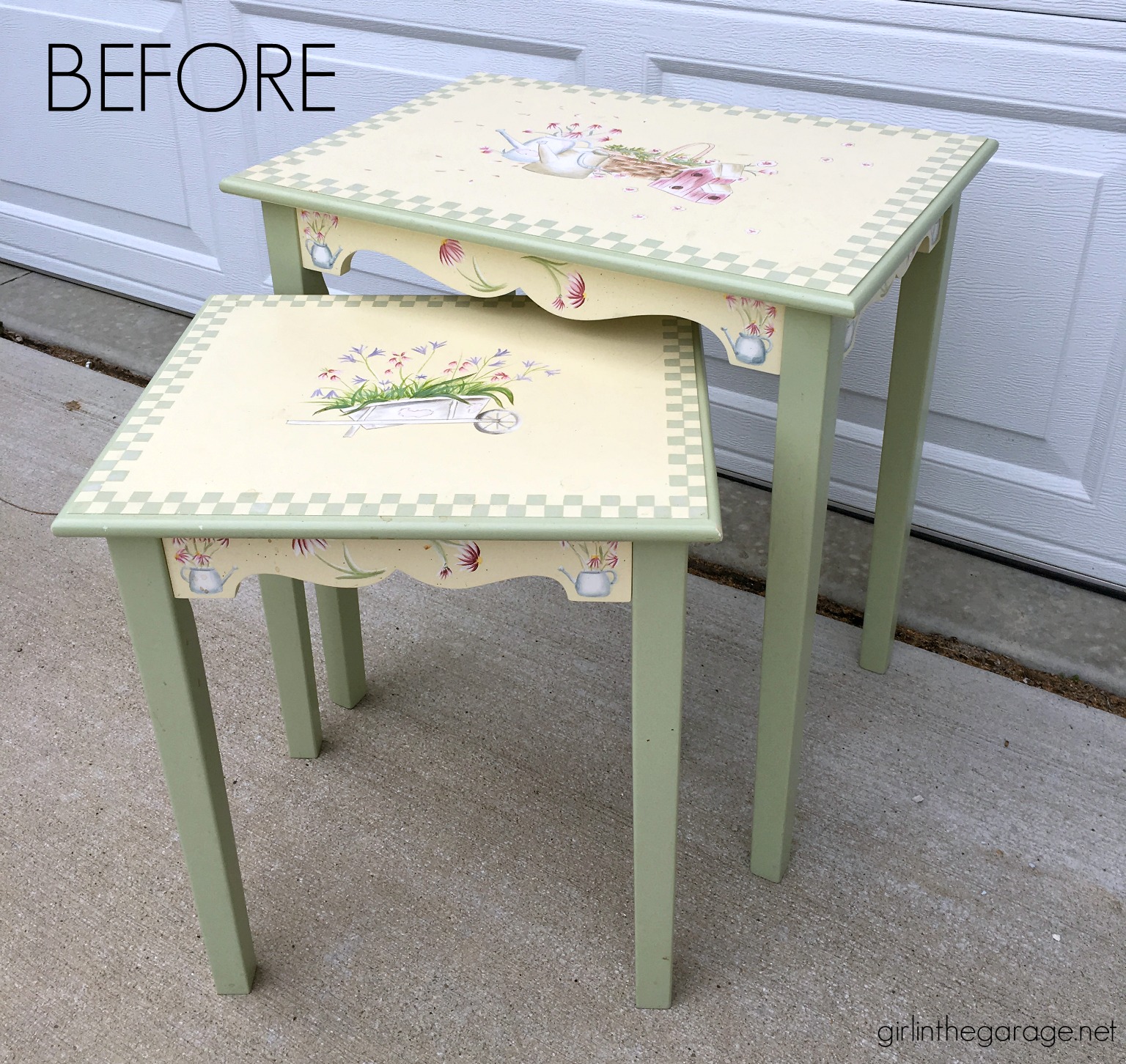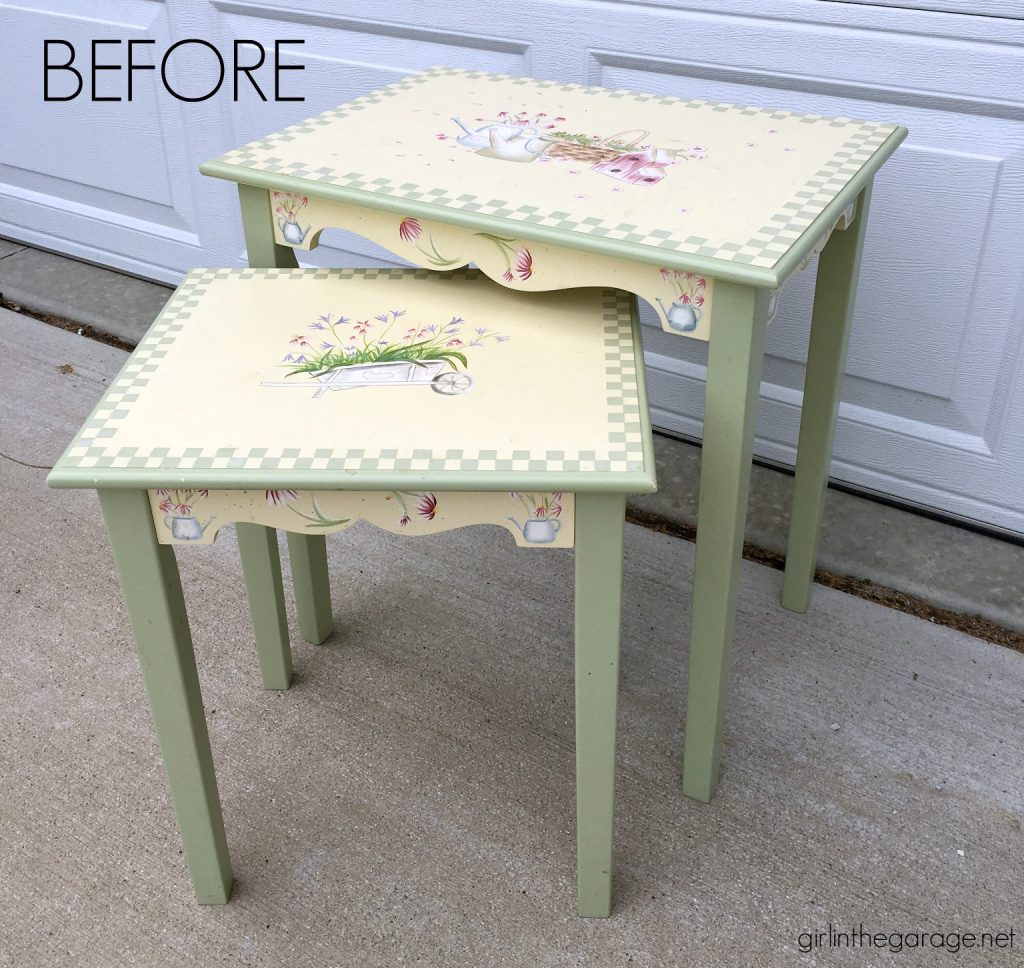 Here's a close-up of the designs. Cute, but not exactly my style.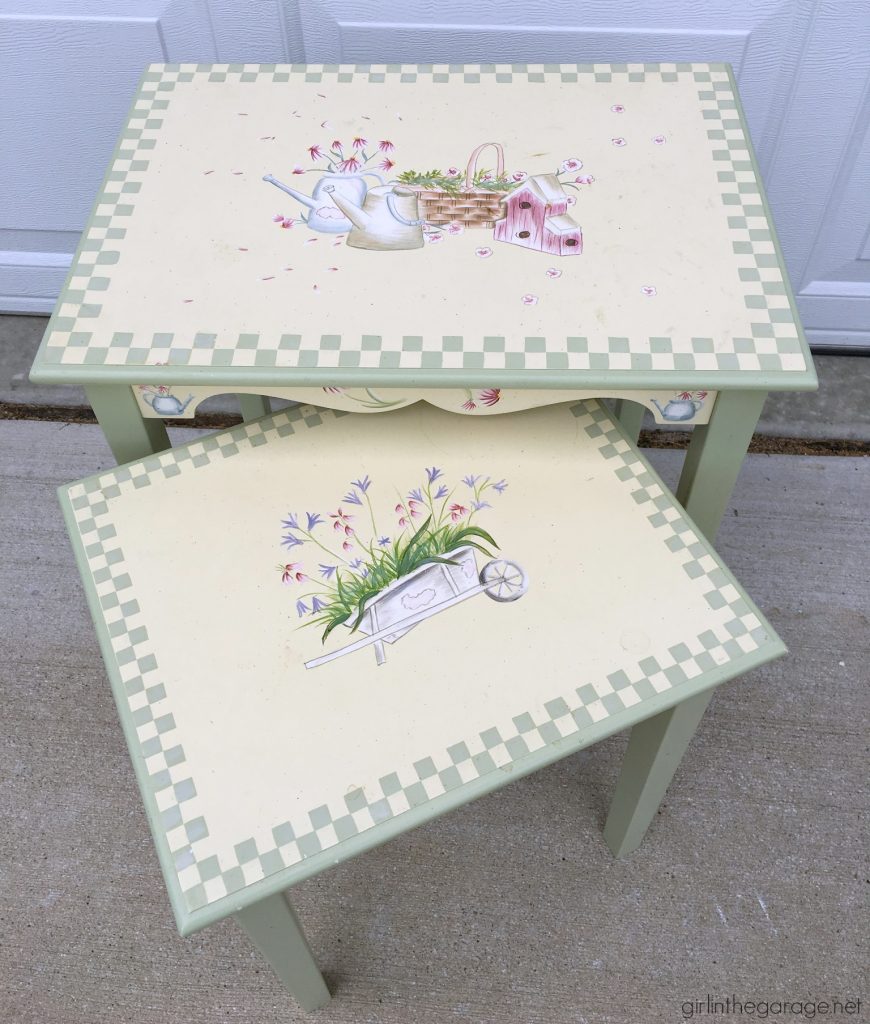 *Friends, it's Trash to Treasure Tuesday with some of my good blogging friends! Stick around to see their thrifty makeovers at the bottom of this post. Also, this post contains some affiliate links so that you can easily find some of the products that I use and recommend. You can discover my favorite DIY products Here.
Annie Sloan Supplies for Painting Nesting Tables:
* Chalk Paint in Pure White
* Chalk Paint in Paris Grey
* Clear Wax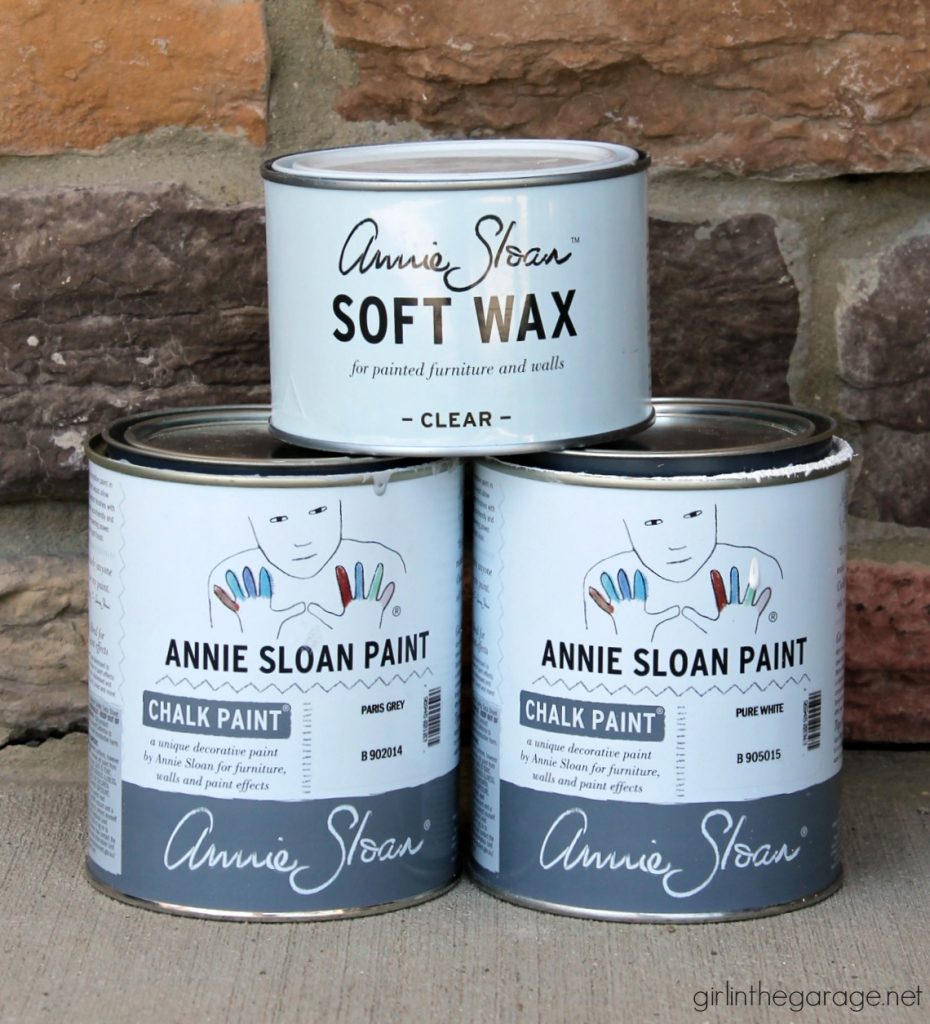 Chalk Paint the Nesting Tables
First, I gently sanded off the designs on top of the tables. Then I started with a coat of Pure White, just to test coverage. It worked great!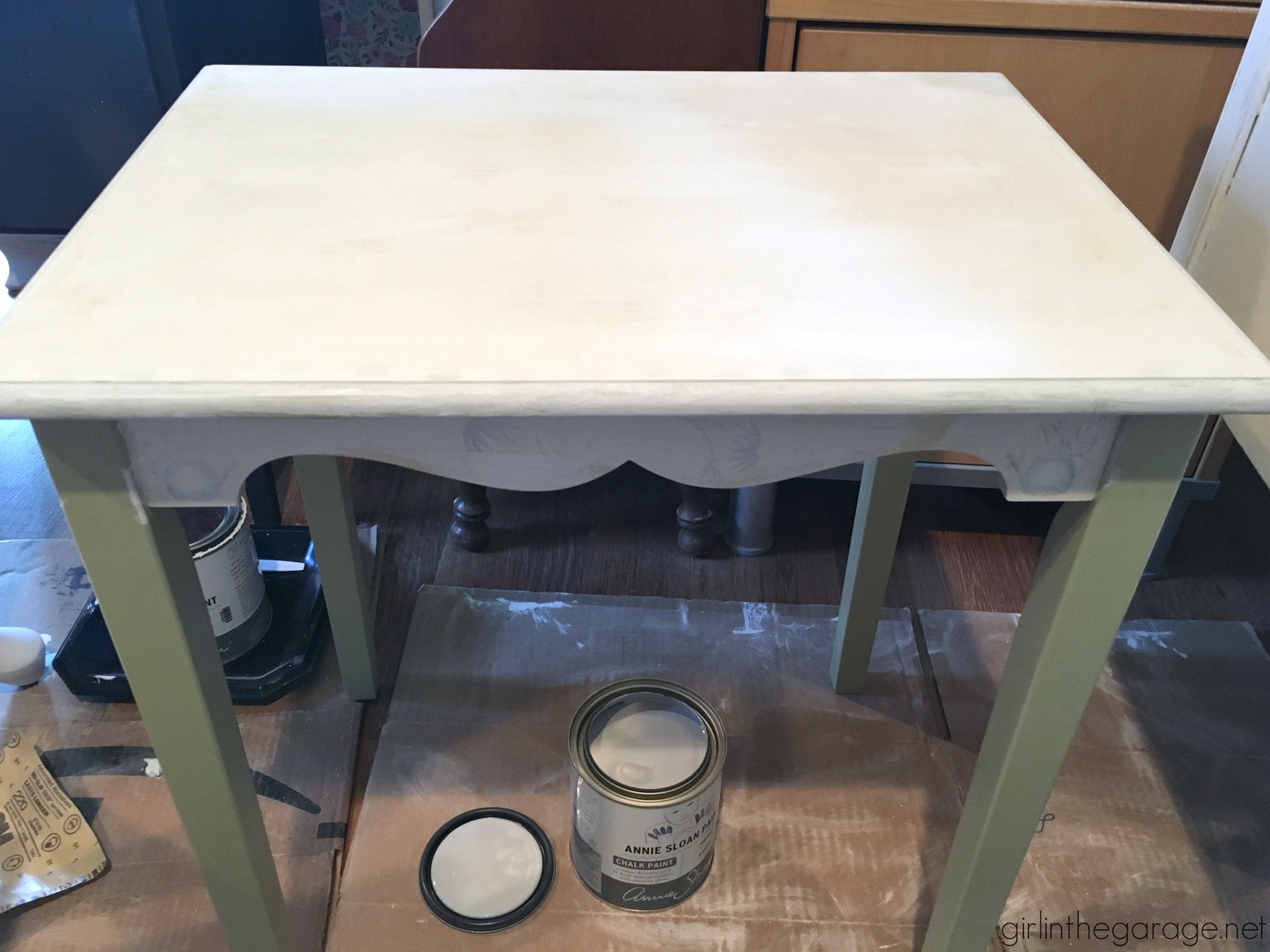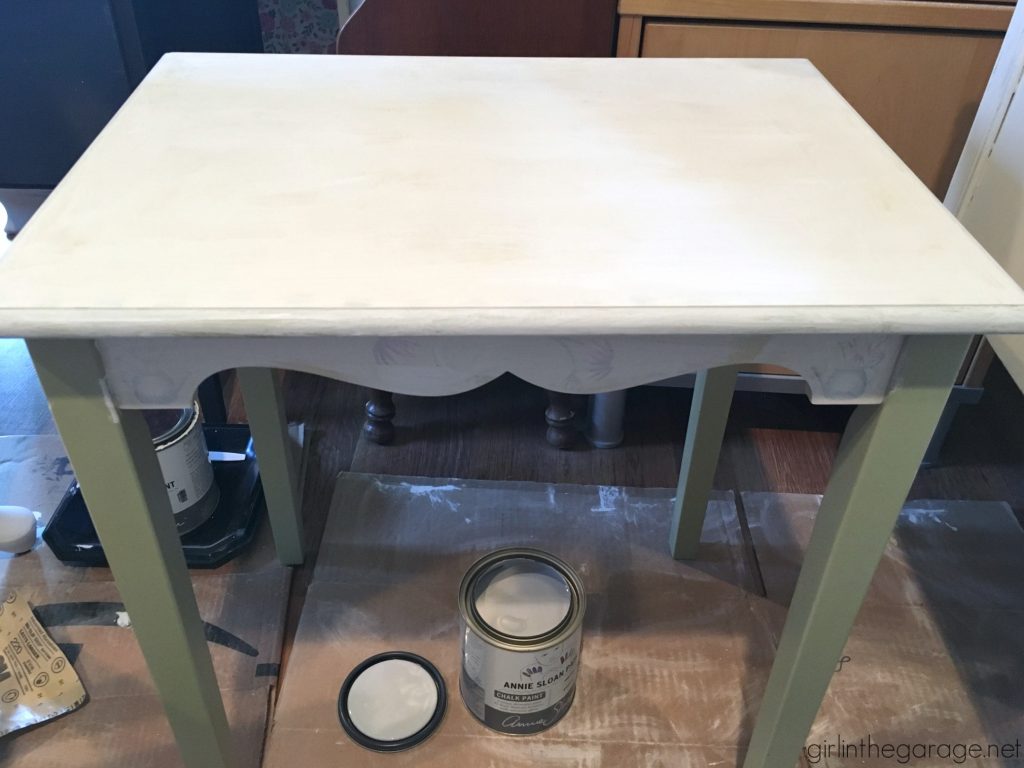 I painted the tops of both tables in Pure White Chalk Paint and the sides and legs in Paris Grey Chalk Paint for some contrast. I did about 2-3 coats of each color with one of my favorite Purdy paint brushes and let the paint dry completely after each coat. Learn all about how to Chalk Paint furniture here – the beginner's guide to Chalk Painting.
Apply French Transfers to the Table Tops
Then I added French rub-on image transfers to each table. I used two of the graphics out of a set of three – find them Here. I've used this type of transfer several times now, I love how they look and they're quite easy to apply! (Read more about how to apply them Here.)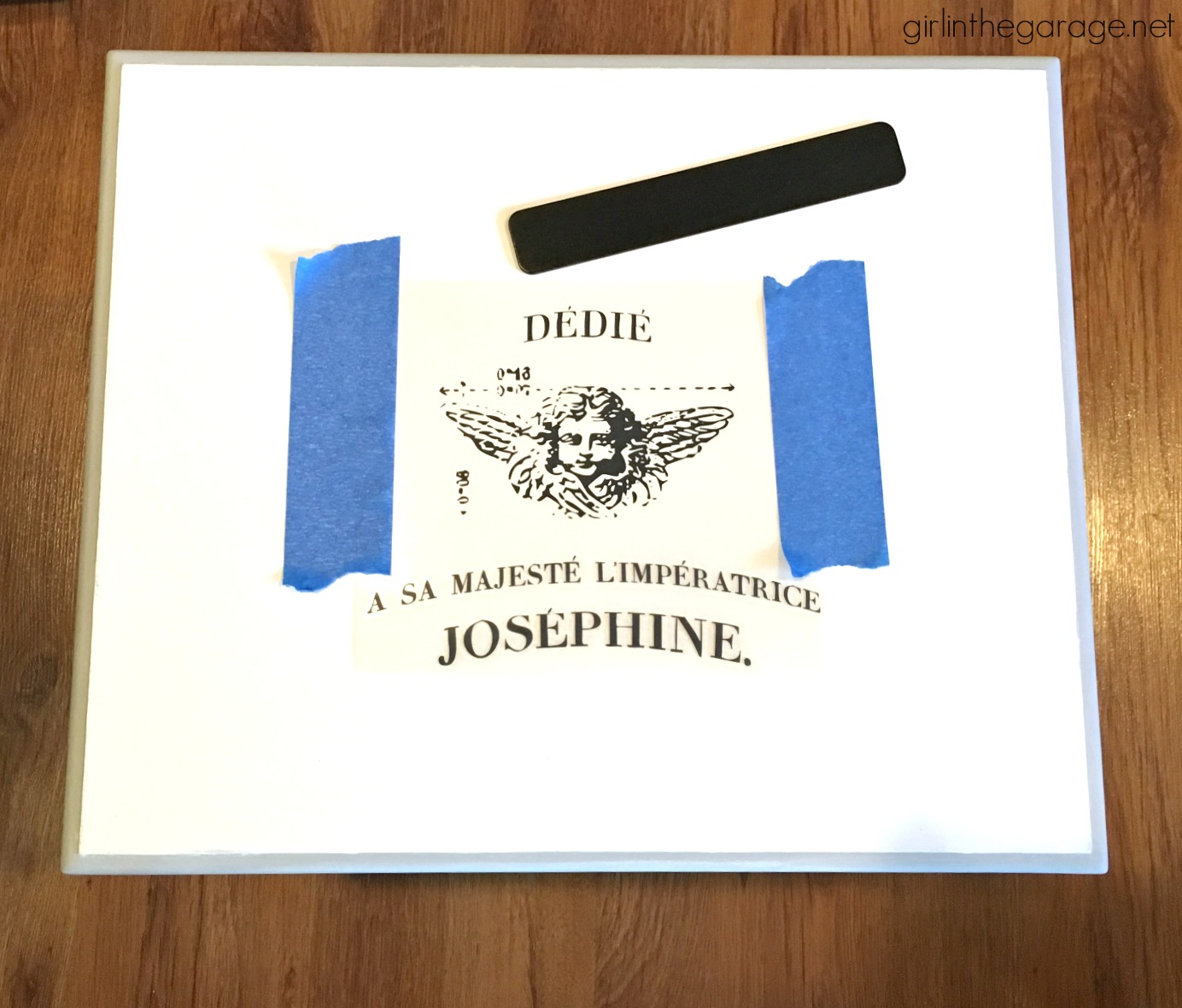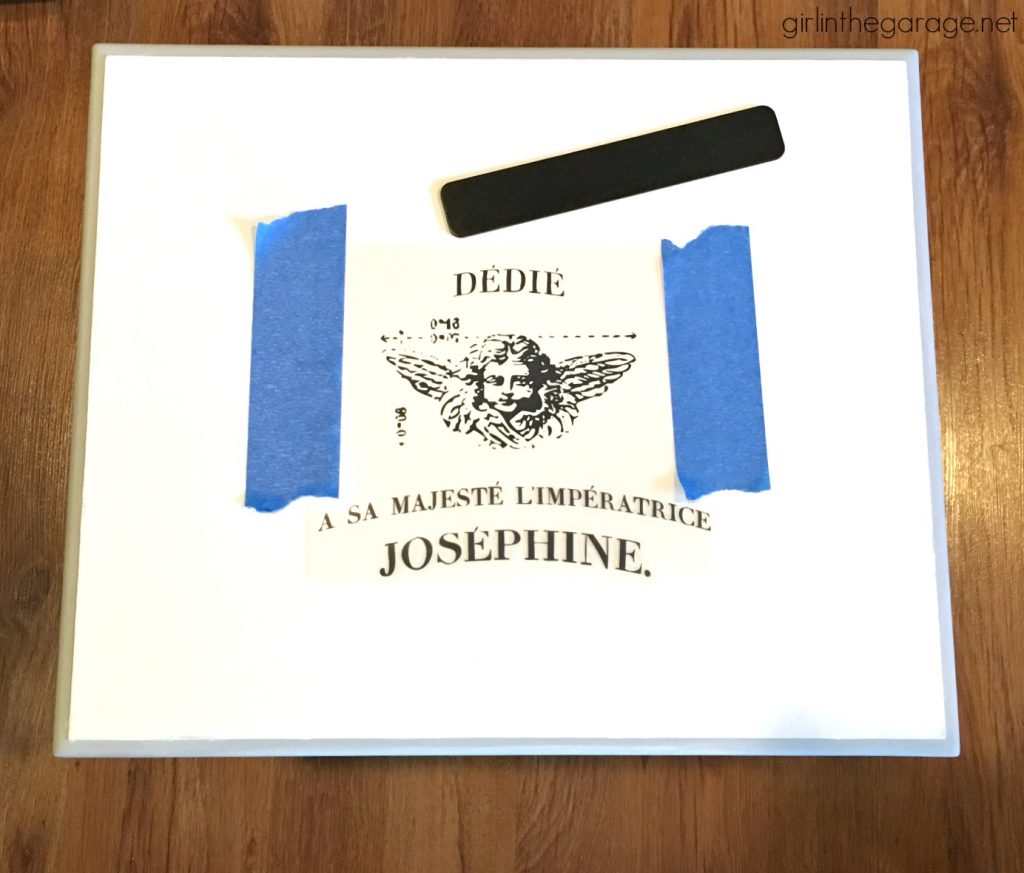 Afterward, I sealed the tables with Annie Sloan's clear wax applied with a lint free cloth.
And here are the nesting tables now…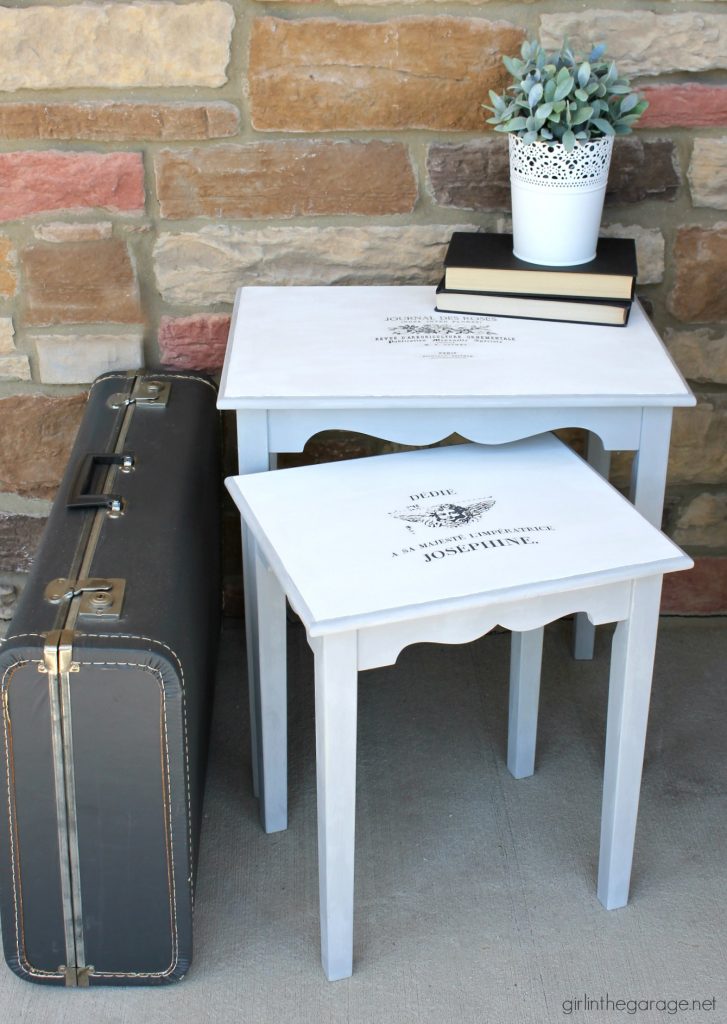 Maybe French cottage style? 😉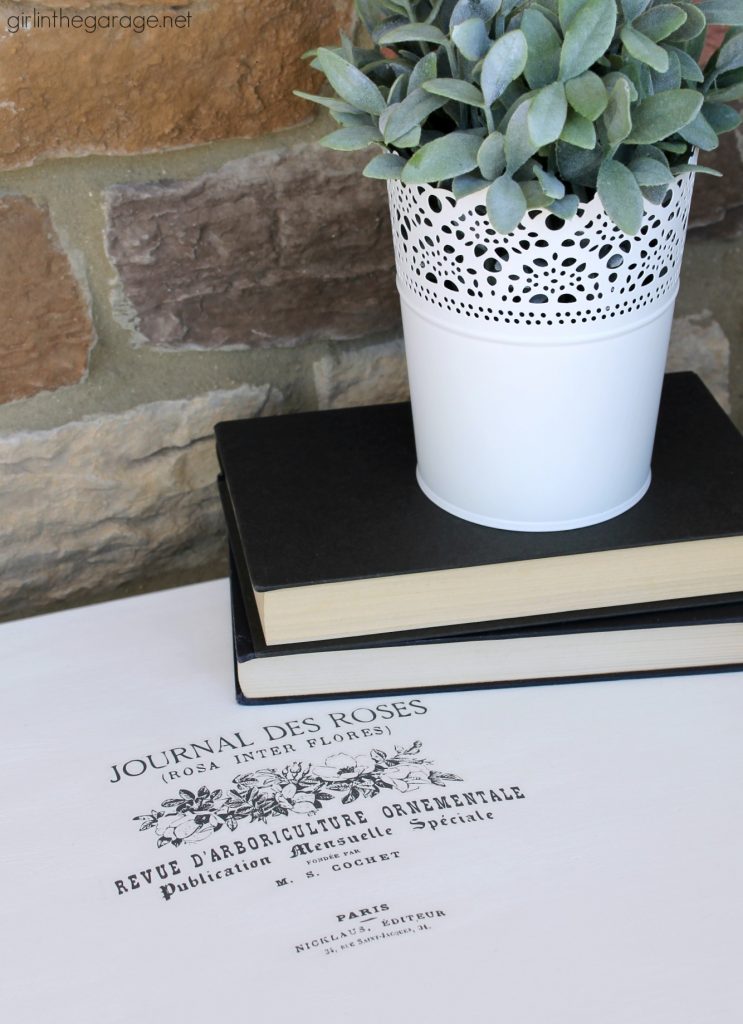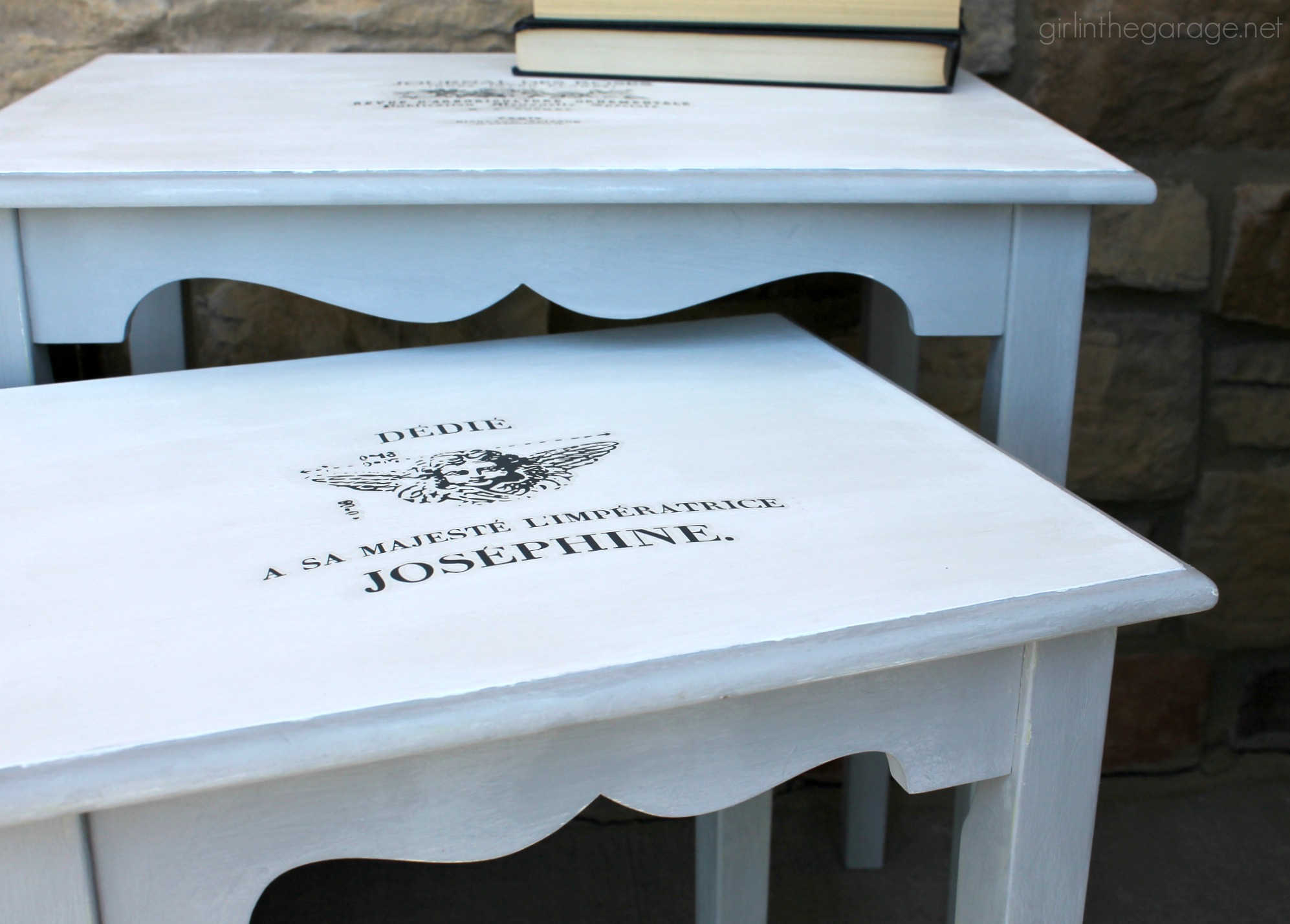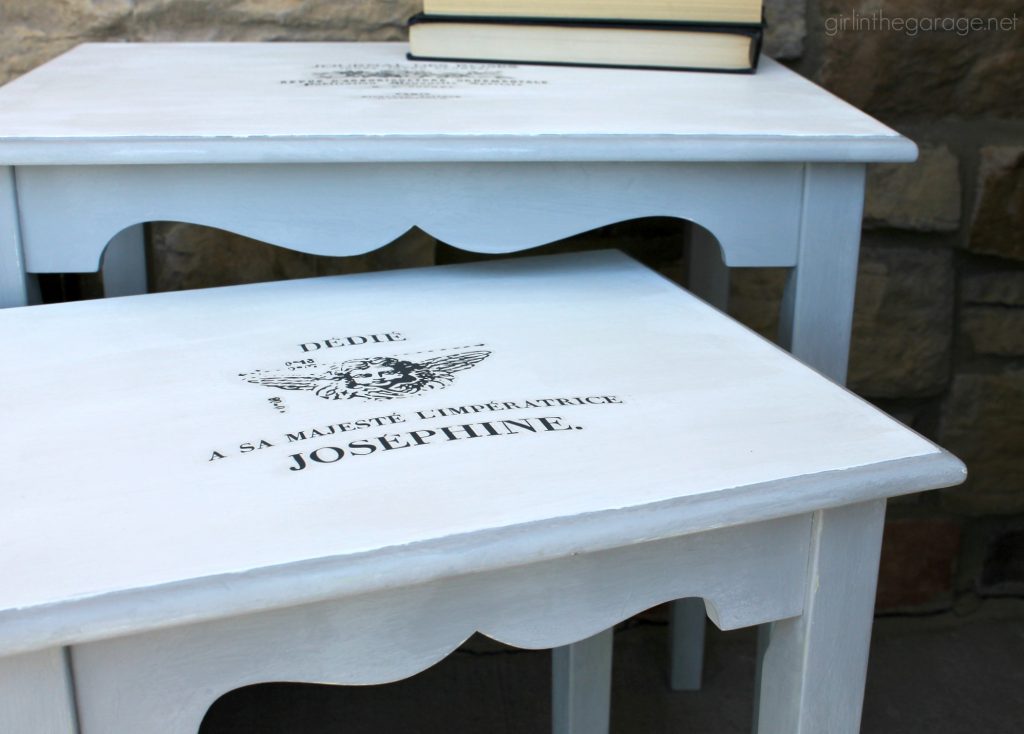 I'm loving my new yard sale suitcase I picked up this weekend too!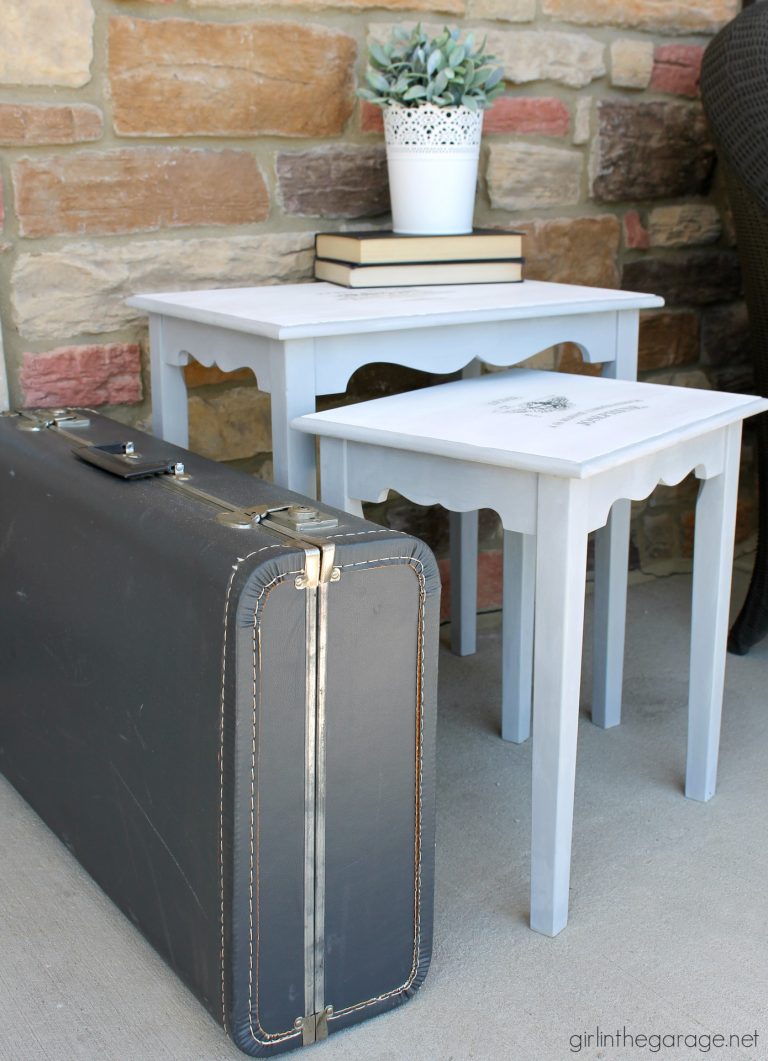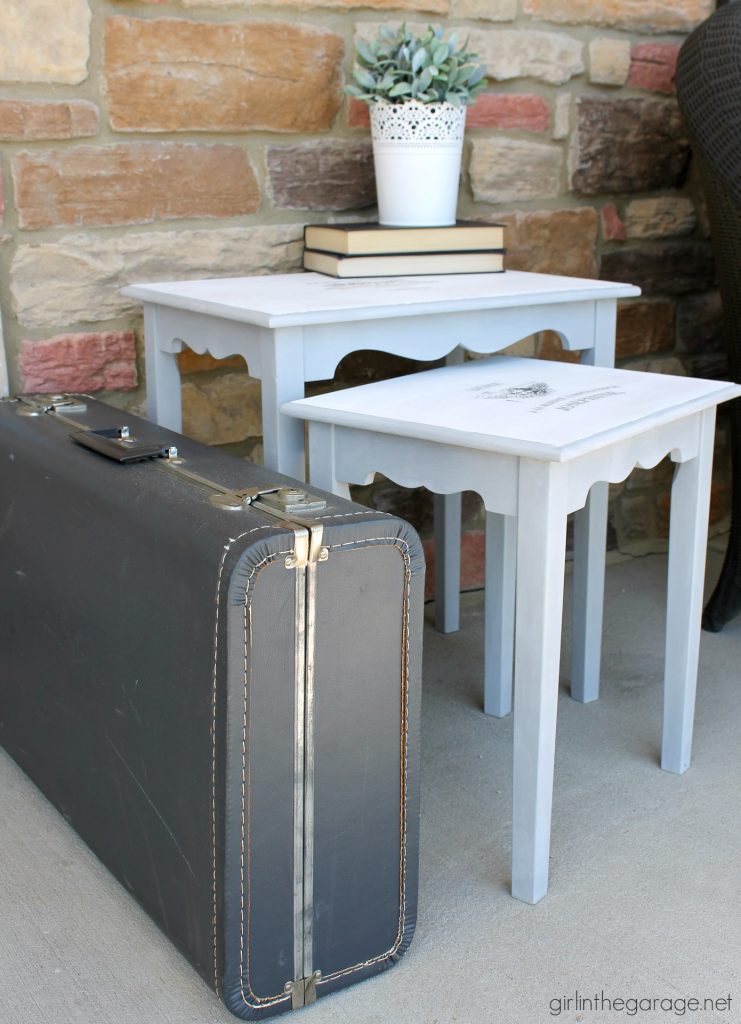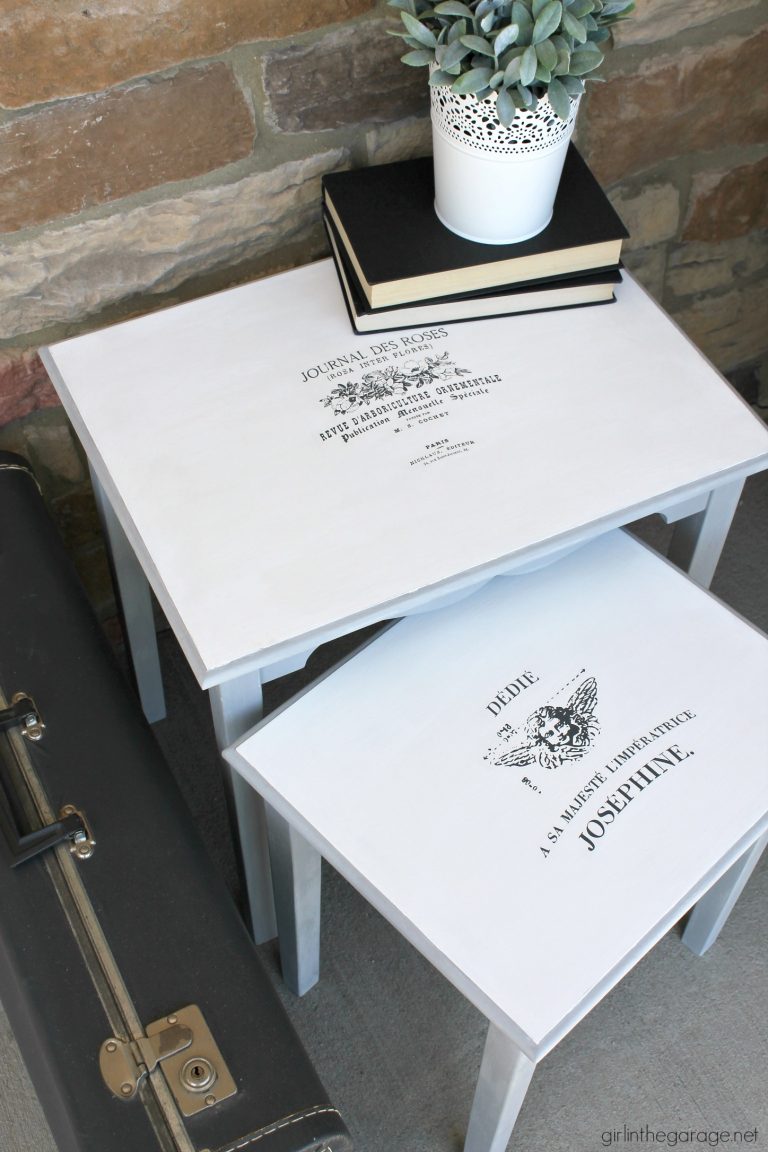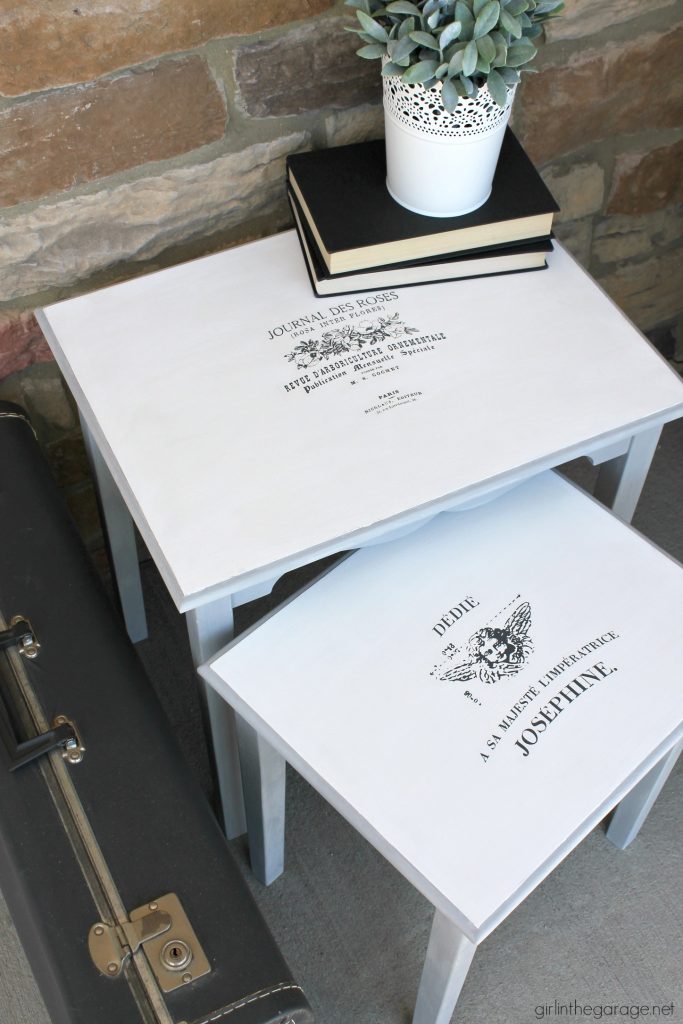 Feel free to share this project with others or Pin it to easily find it again later.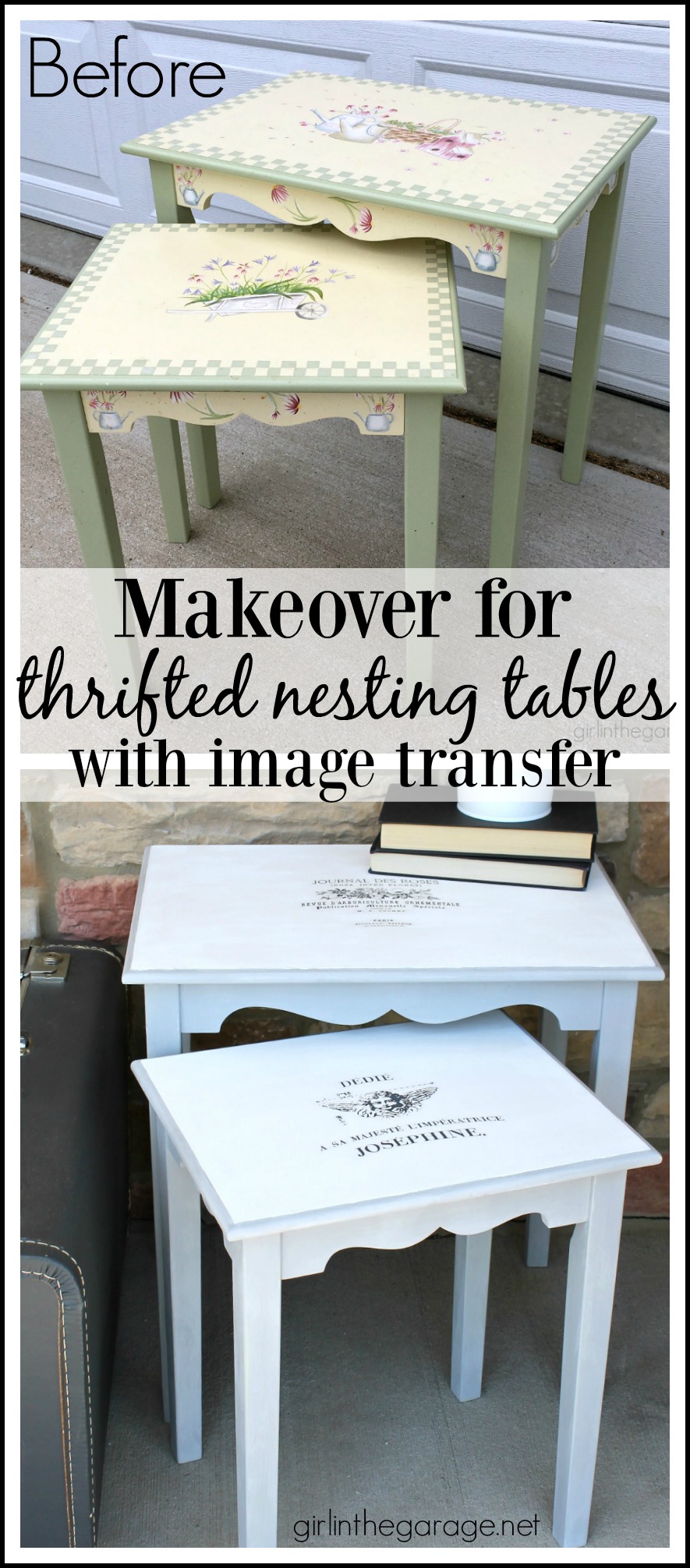 Let me know what you think, I'd love to know! Also please share this post if you've enjoyed the nesting tables makeover. This pair will be available this Saturday at the Three Little Birds Market. Come see me and say hi if you're in the Northwest Indiana area!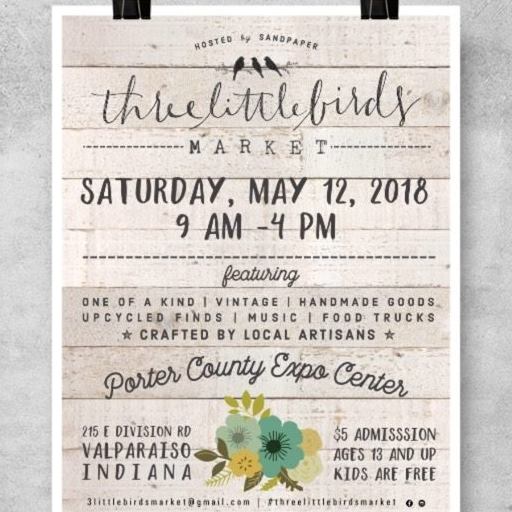 Don't go yet! Now it's time for Trash to Treasure Tuesday and some creative thrifty makeovers from my blogging friends…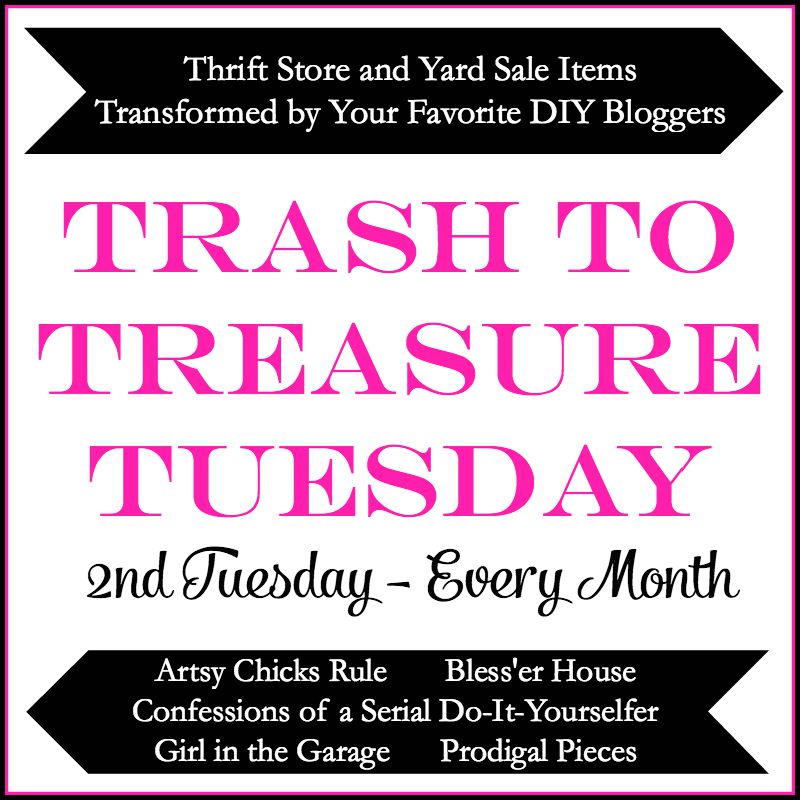 Below are their Before photos – click the links underneath to see the Afters and learn how they did it: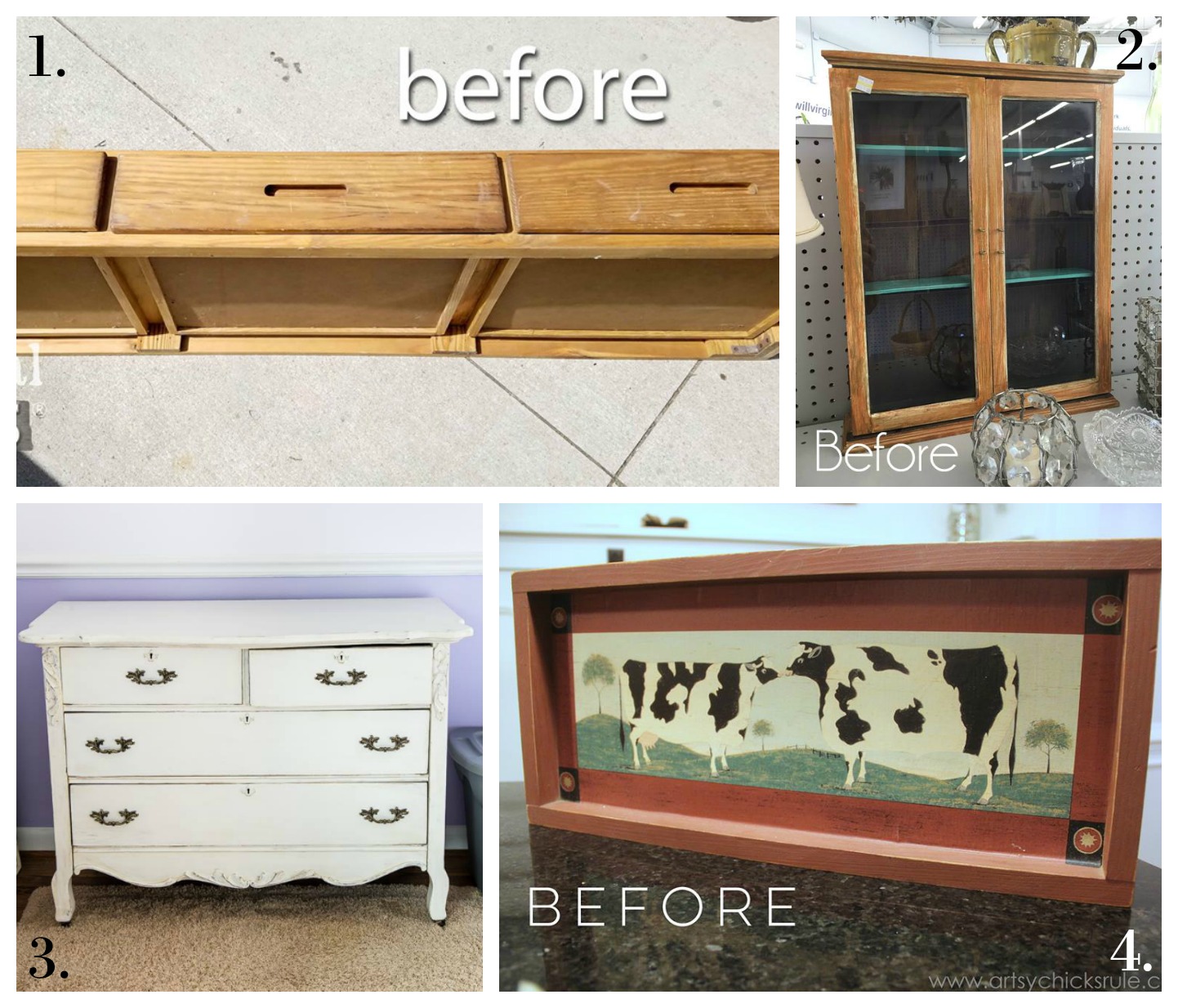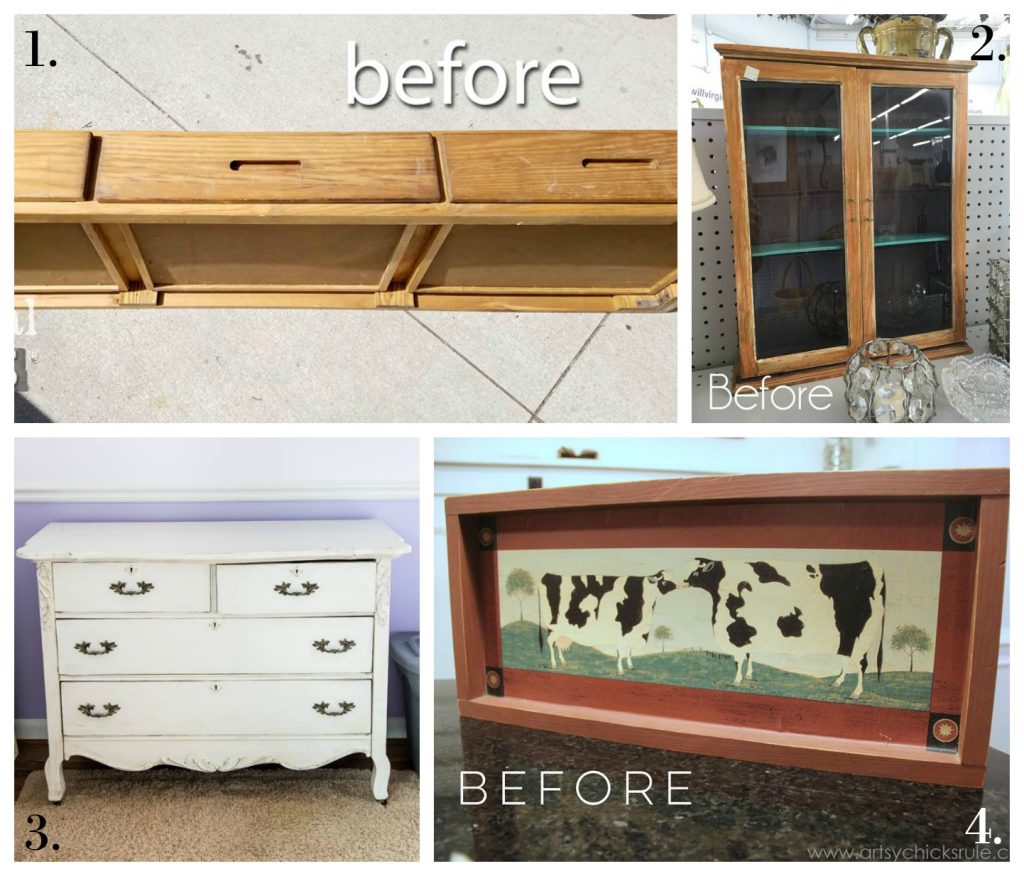 1. Prodigal Pieces
2. Confessions of a Serial DIYer
3. Bless'er House
4. Artsy Chicks Rule