Hello dear friend!  Today is all about this sweet little vintage bookcase that only set me back $5.00 – yep, you read that right.  🙂  It was in great shape so you bet I snatched it right up at a yard sale.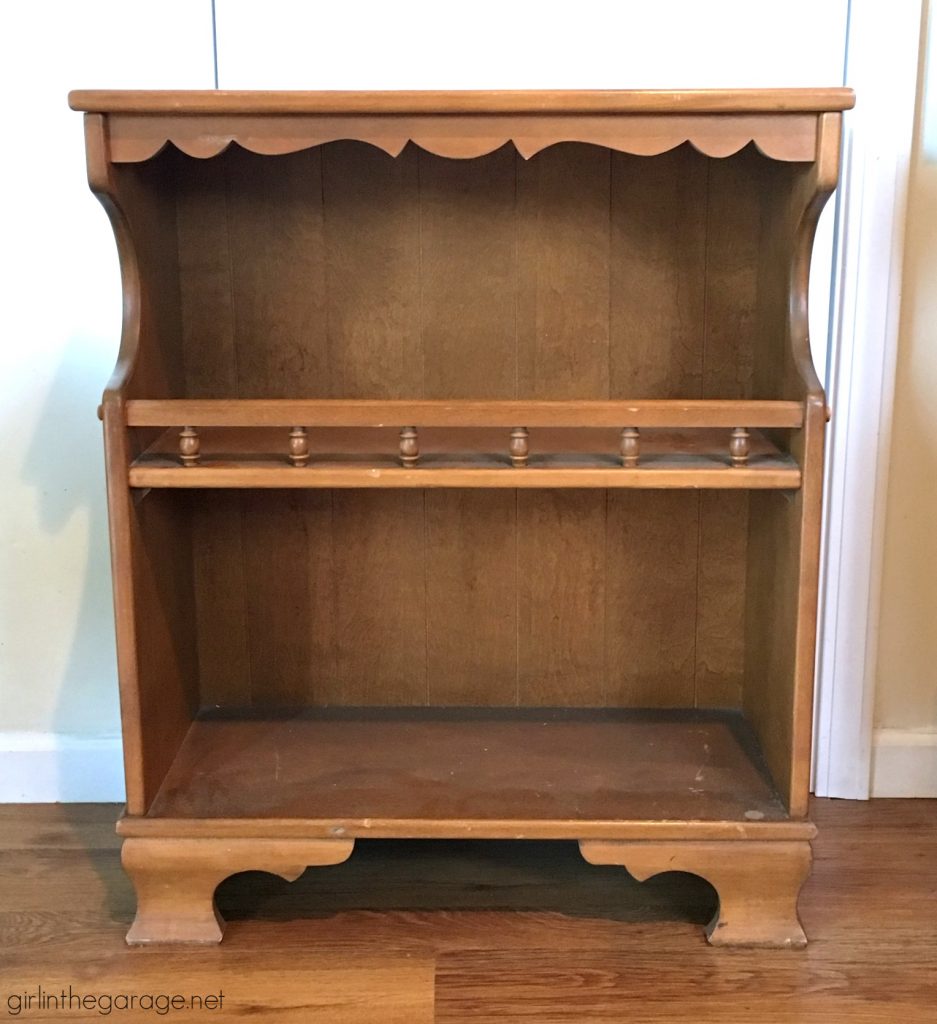 I'm not a fan of those little decorative railings since they usually make a piece look more dated.  But it came off easily after removing the two screws holding it in place.
Then the holes were filled with Minwax wood filler, which is always in my stash since I use it all the time.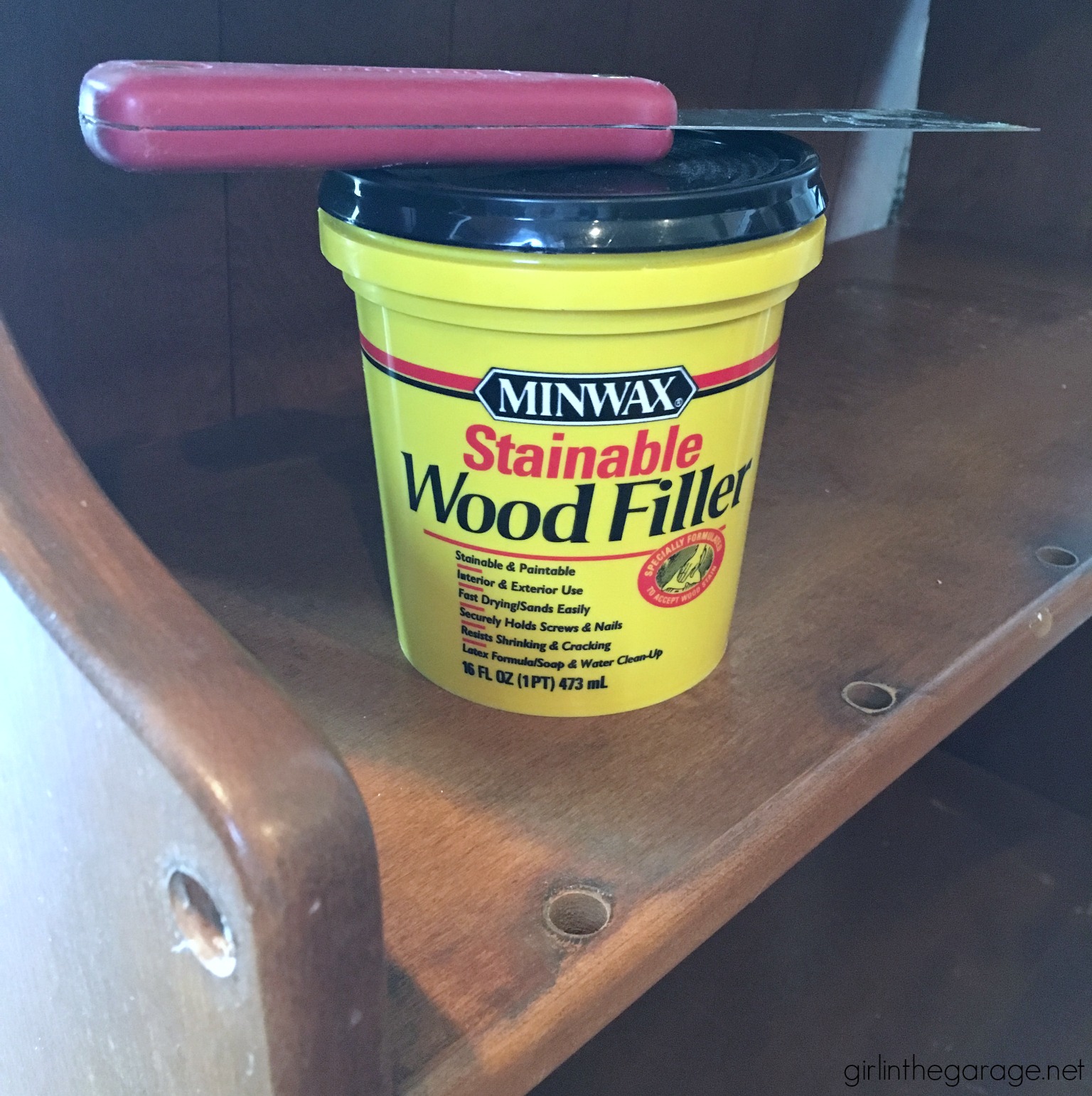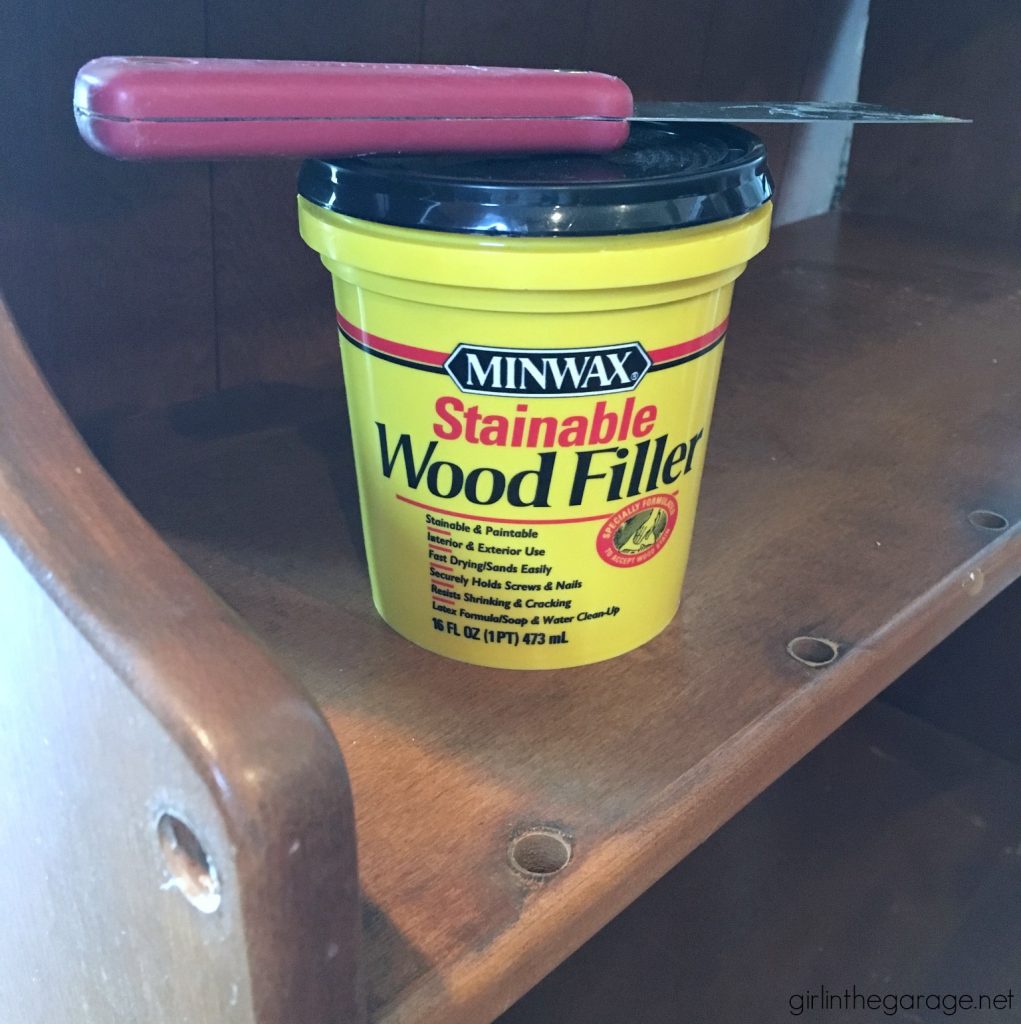 *Today is Furniture Fixer Uppers day with some of my creative blogging friends – see their makeovers at the bottom of this post.  Also, this post contains some affiliate links so you can easily find the products I use and recommend.
The holes were filled and sanded, and the back of the bookcase was removed.  Next came Annie Sloan's Chalk Paint in Old White (which I chose to match the napkins for this decoupage bookcase makeover) and some light distressing.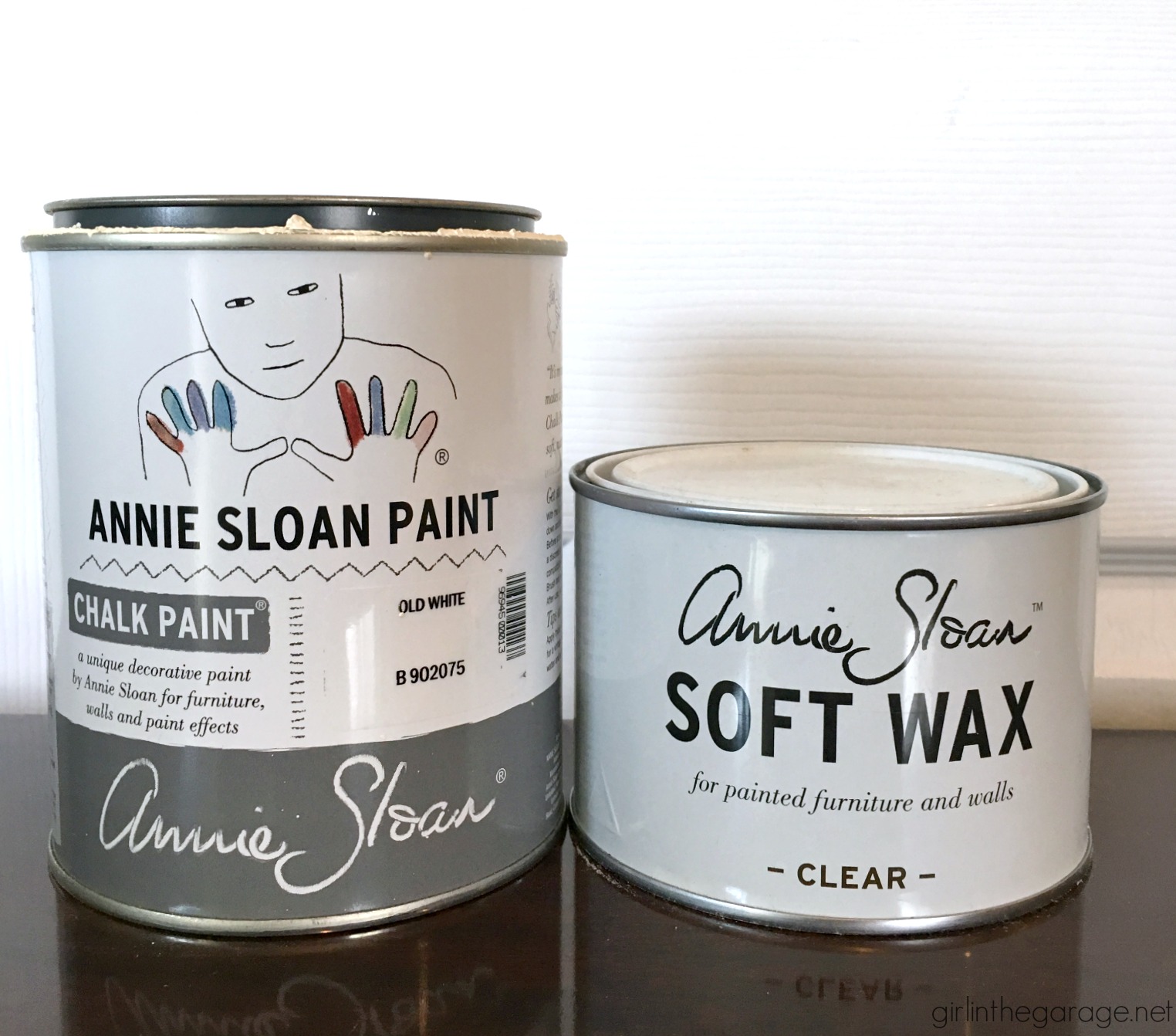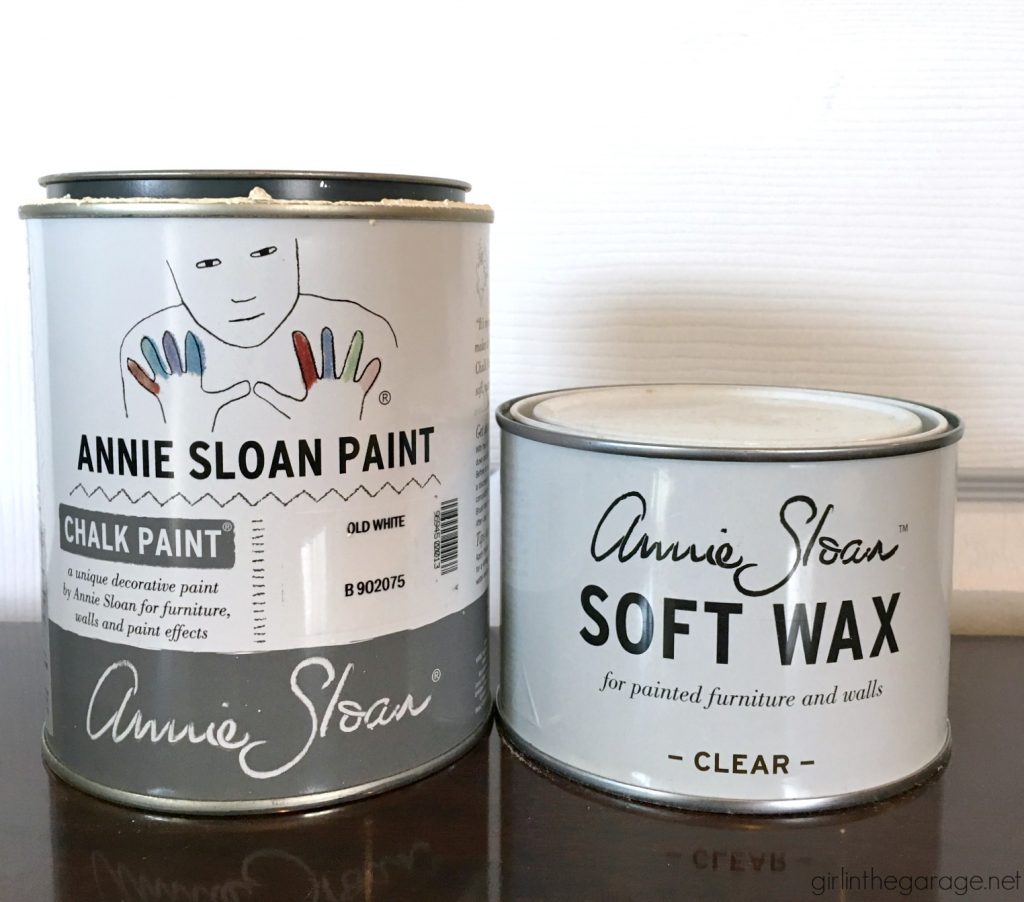 Now for the fun part – Mod Podge and these sweet little napkins that I got from Target around Easter.  (Find other pretty floral napkins Here.)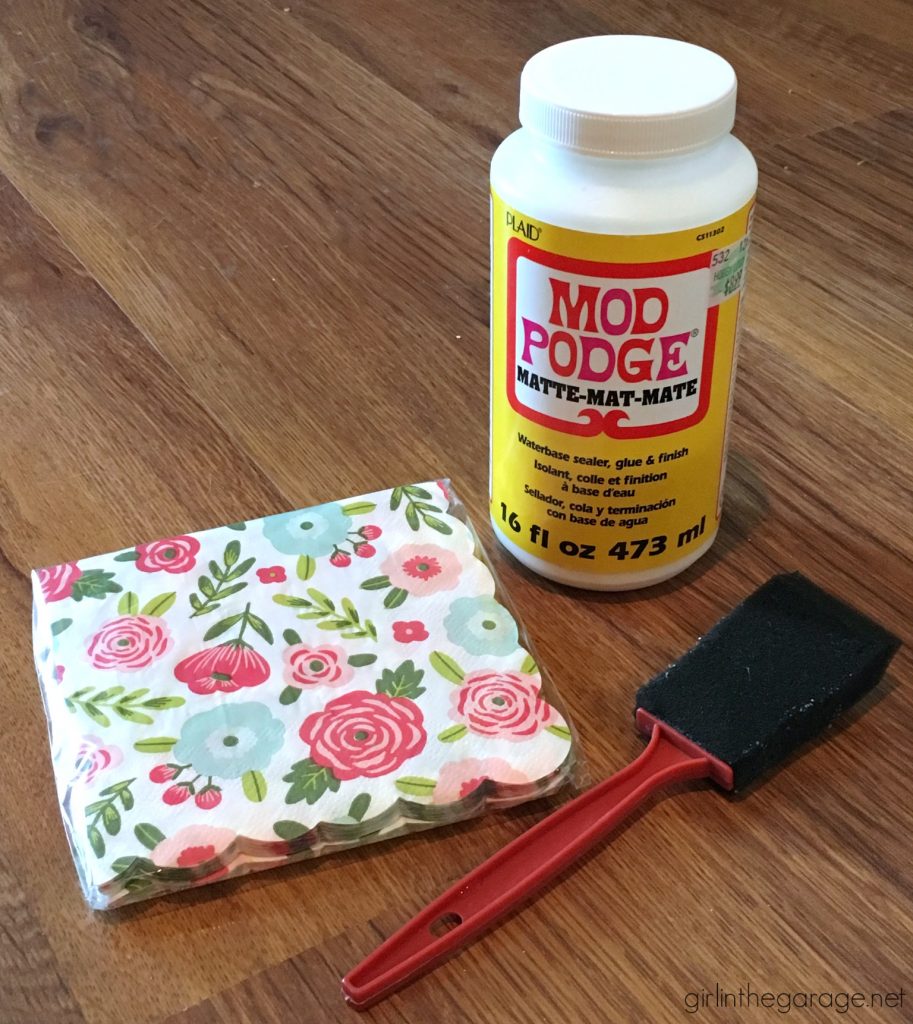 The next part happened just like when I decoupage napkins onto wooden crates (read that tutorial here).  First, separate the top patterned layer from the other layers.  Then lay out the napkins to figure out placement – make sure the pattern isn't too repetitive.
Next lift up one napkin at a time, wipe Mod Podge onto the area lightly but completely with a foam brush, then lay the napkin over the area while gently pressing out wrinkles and bubbles. Repeat until done!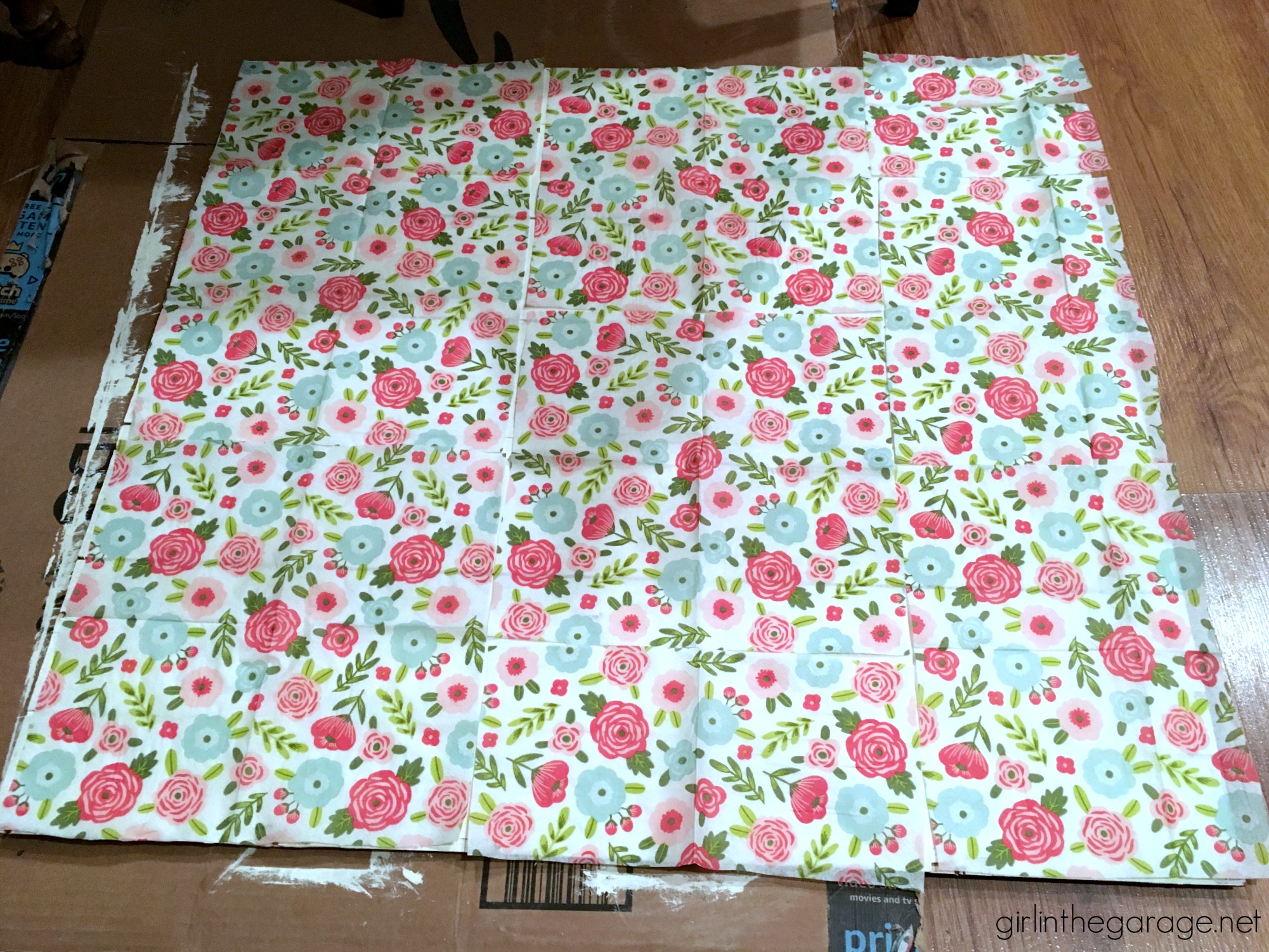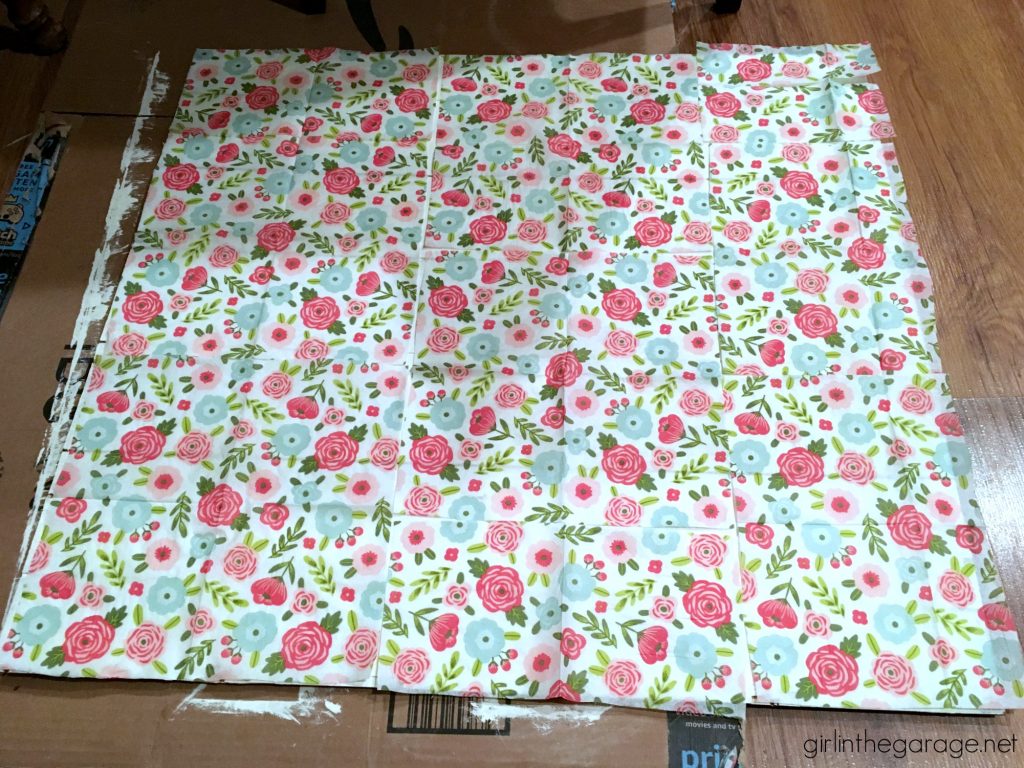 Let the glue dry overnight and then lightly sand the edges and down the grooves of the paneling.  Then apply a light coat of Mod Podge again all over the napkins for more protection.
The painted areas were protected with Annie Sloan's clear wax and then the back panel was nailed back into place.  And here's how the decoupage bookcase turned out: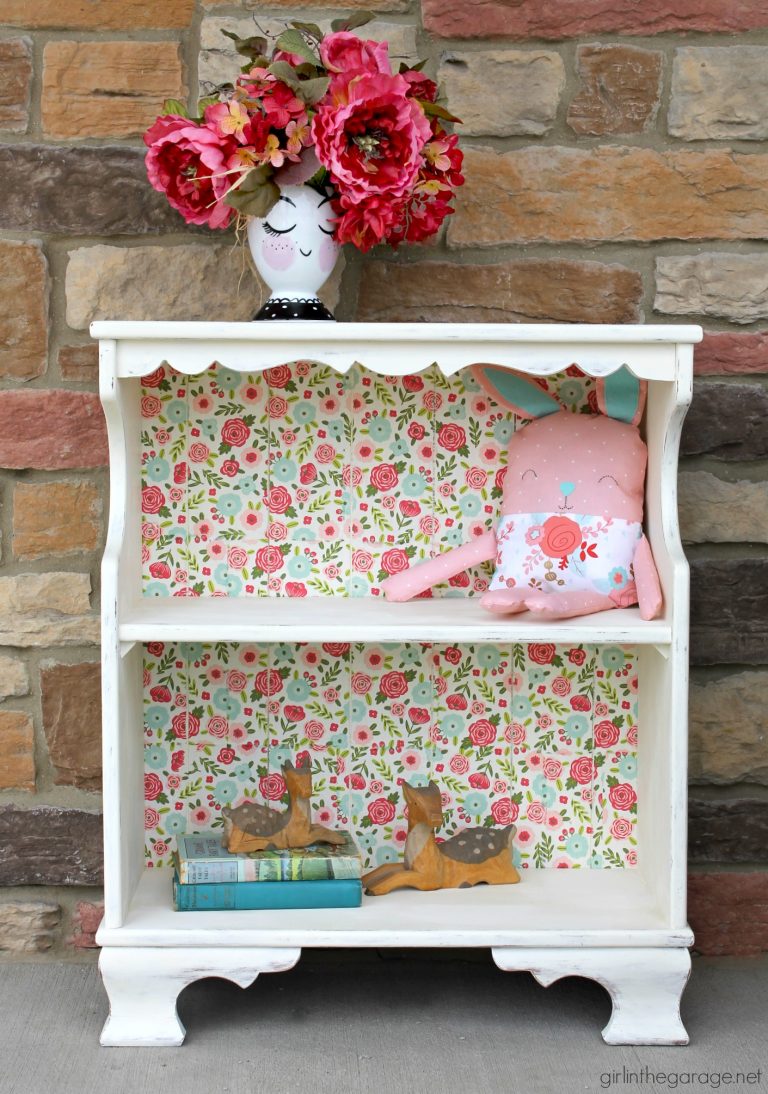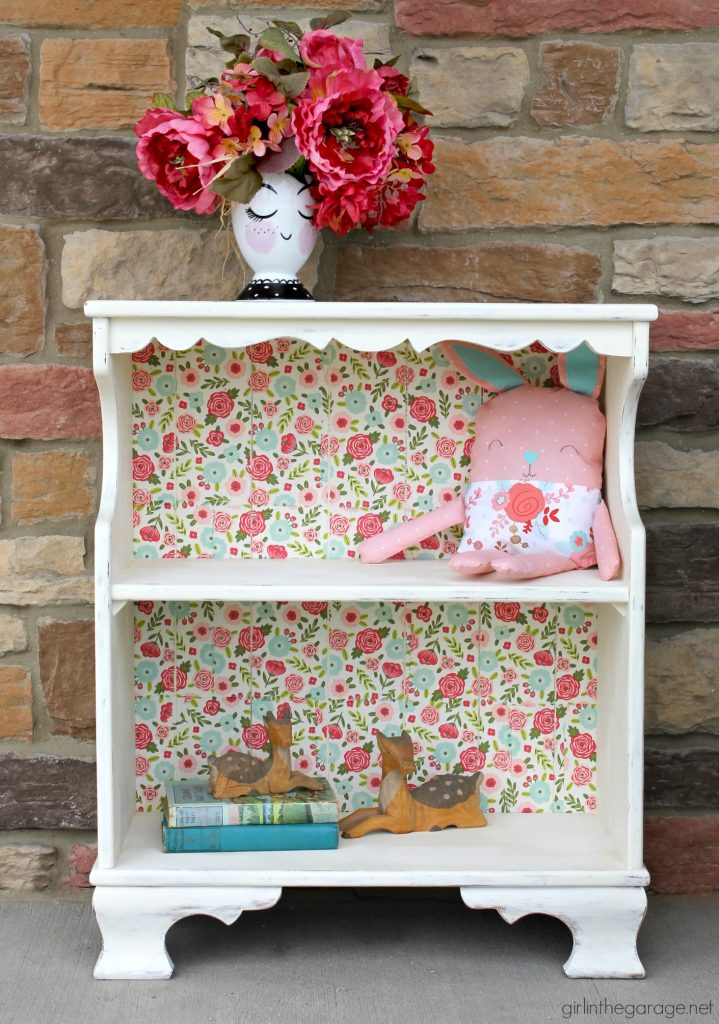 So sweet, isn't it?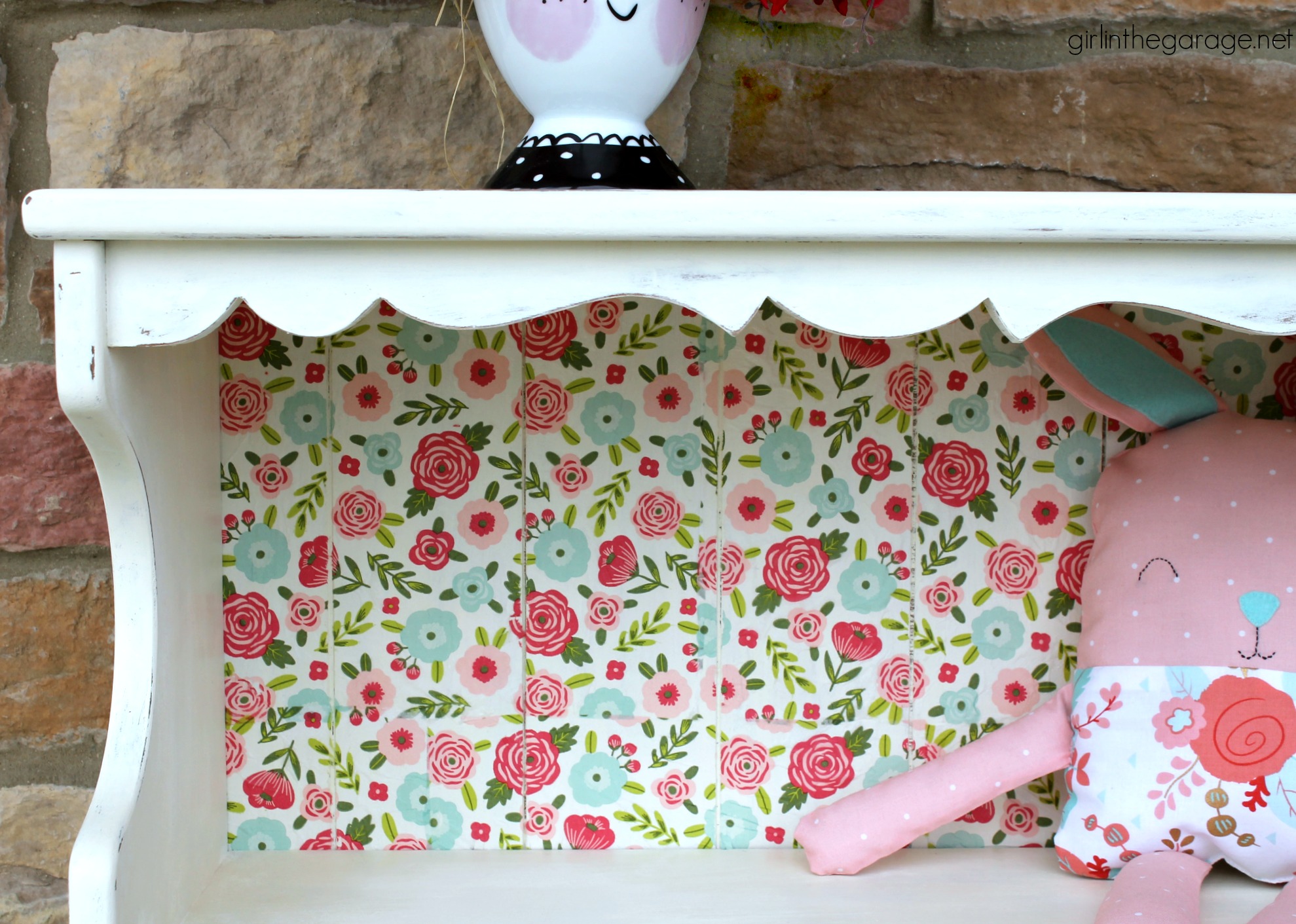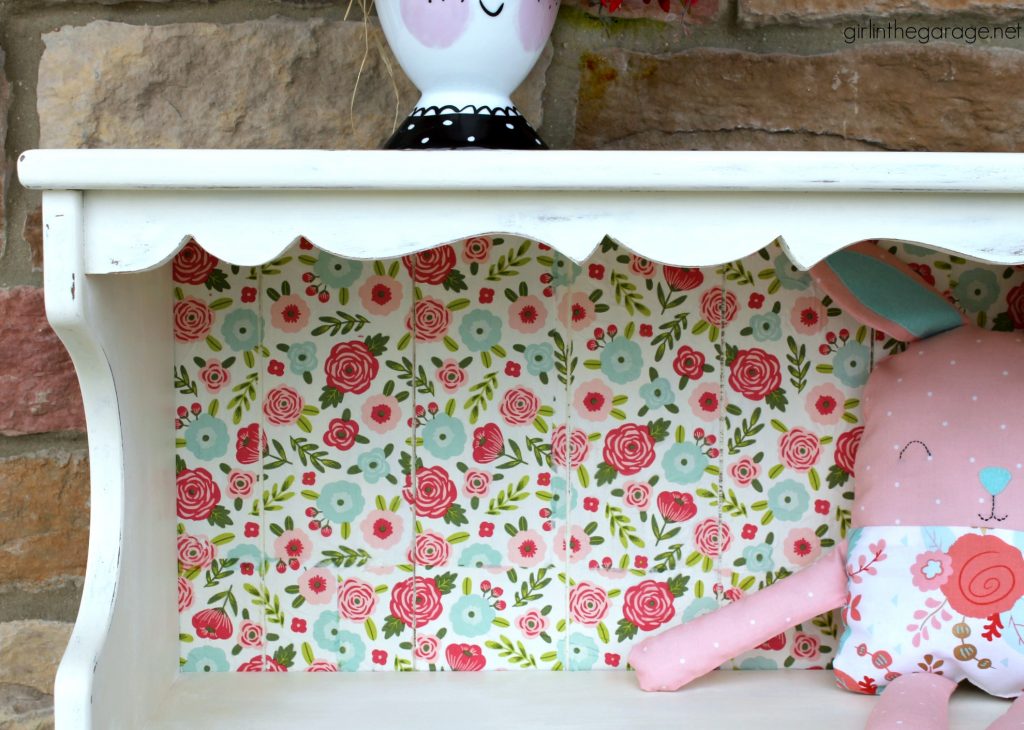 Since I'm a mom of three boys, I love whenever I get a chance to do a really girly makeover!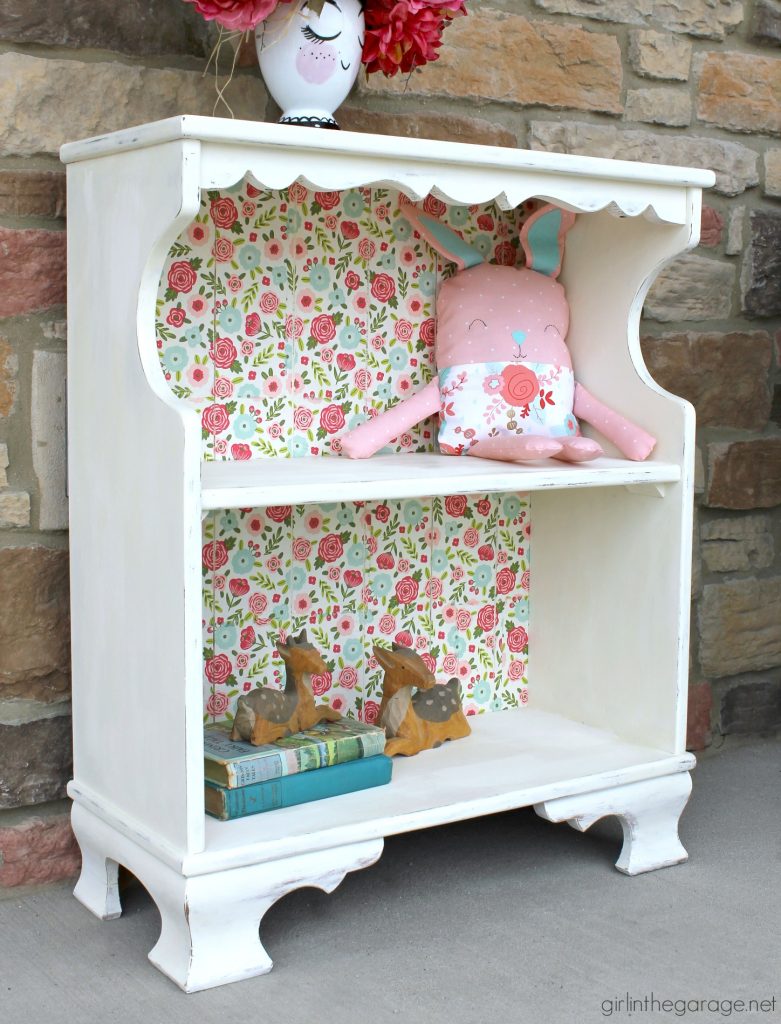 The cute bunny was a fun sewing project earlier this year.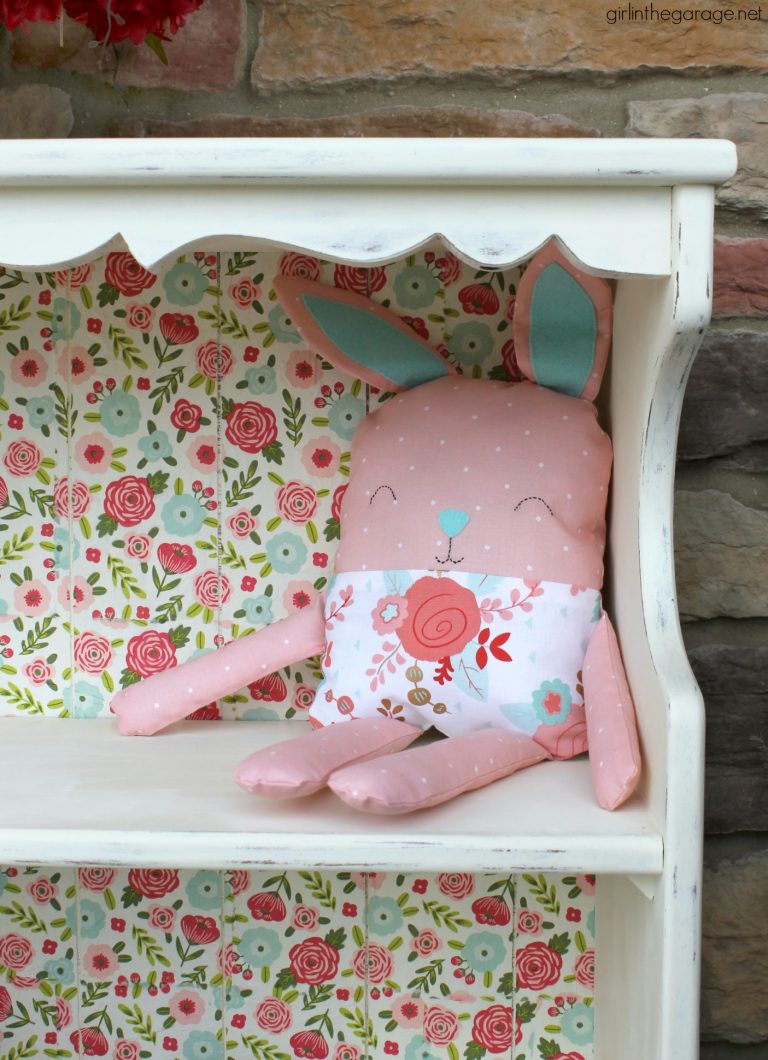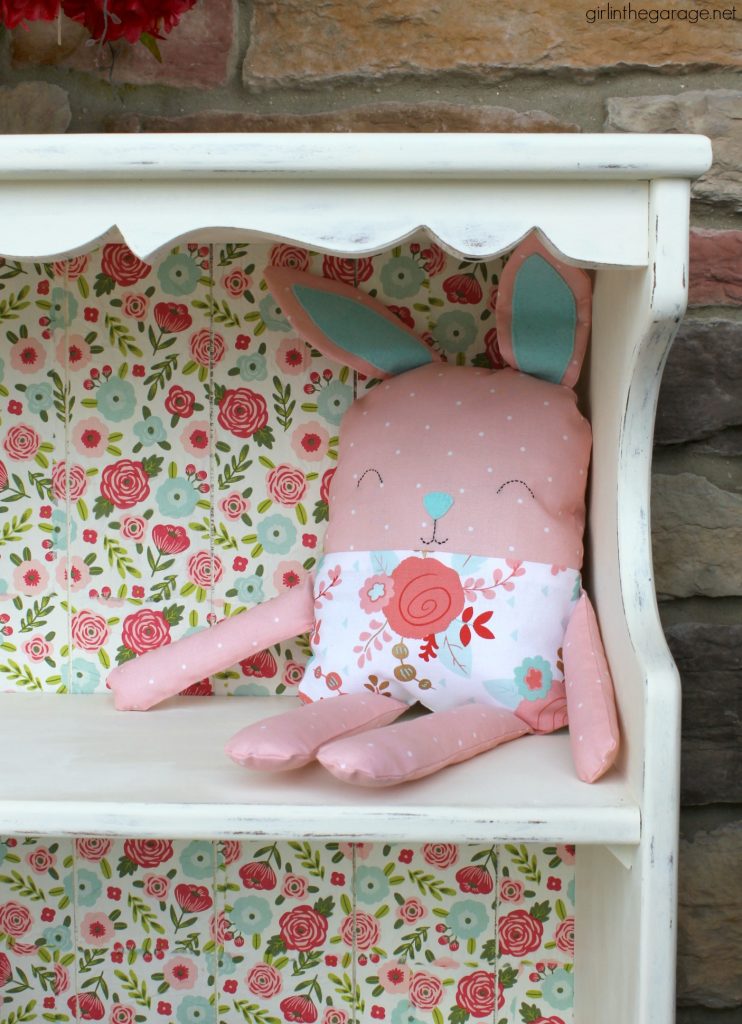 I think I might also make a matching decoupage crate – wouldn't they brighten up a room together?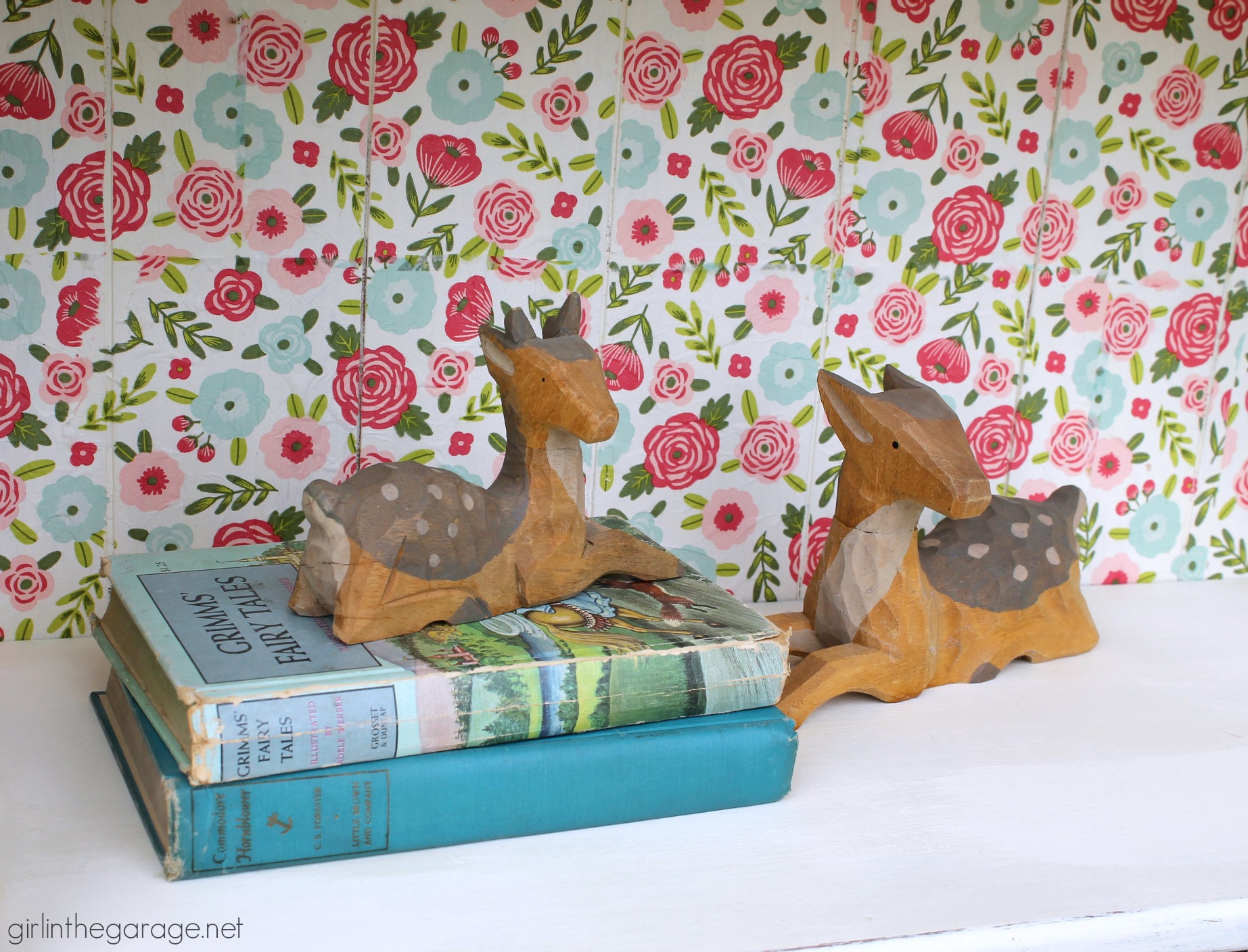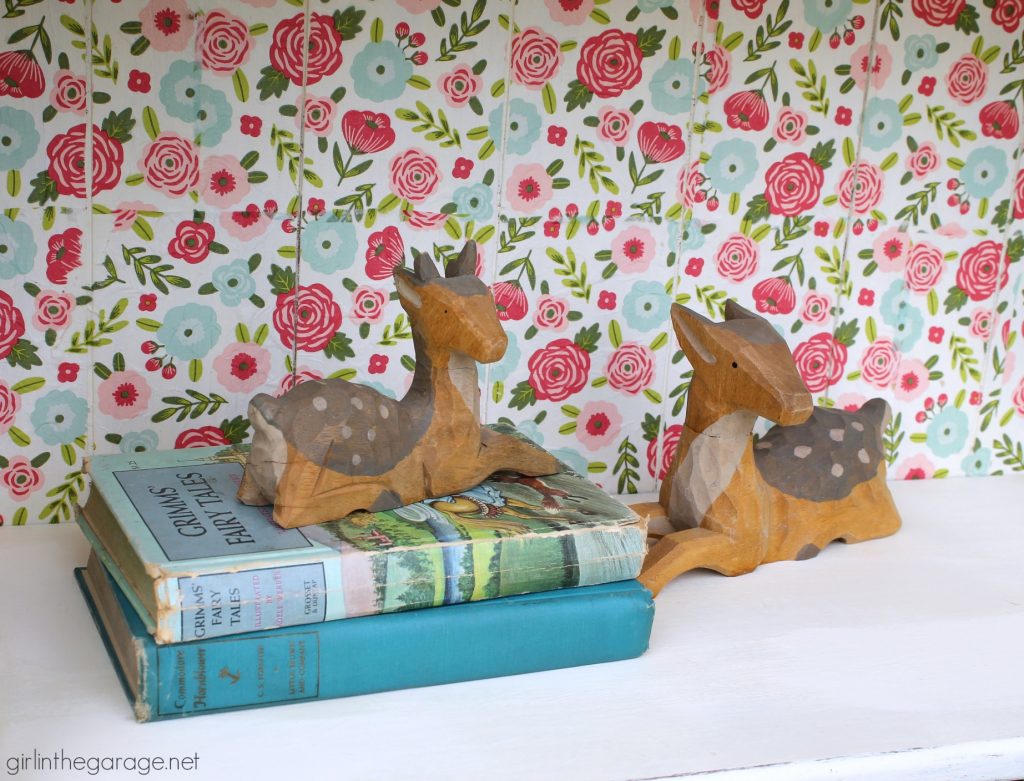 Here's a closer look at some of the distressed details: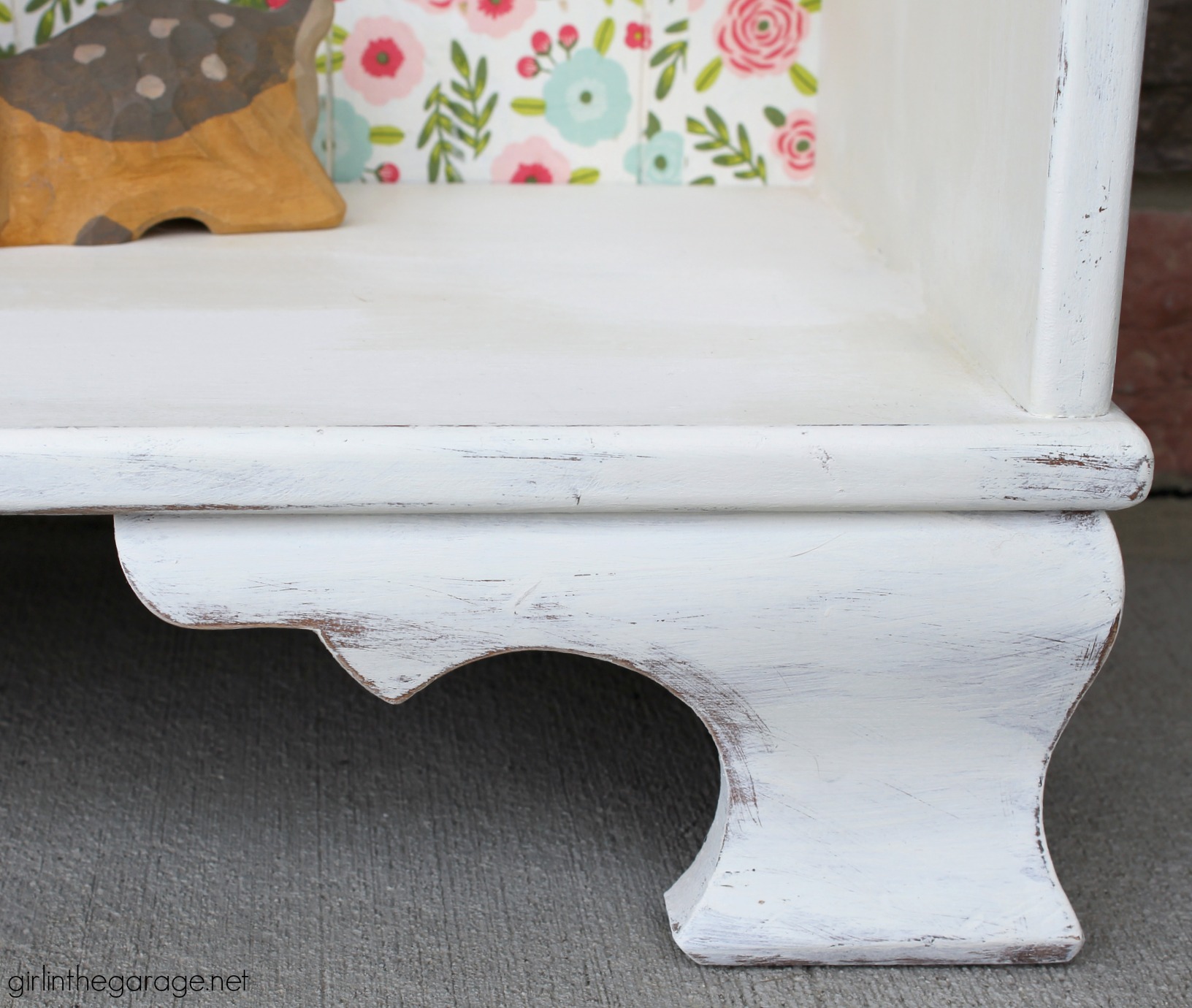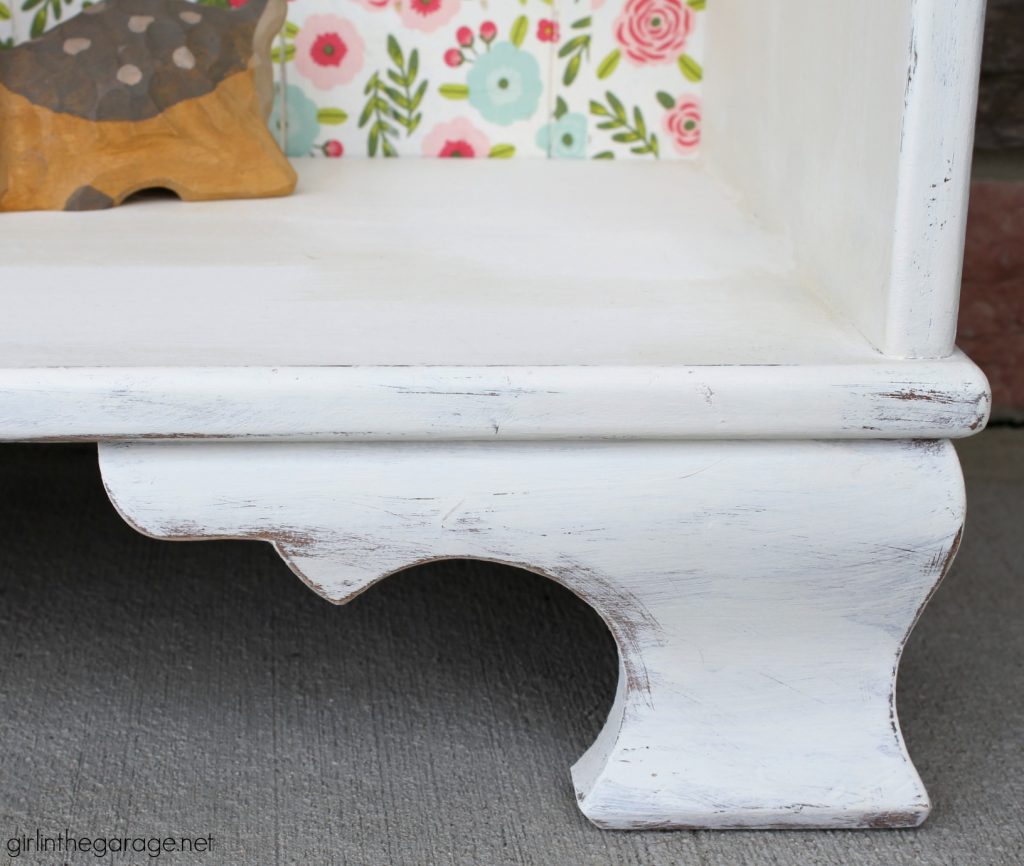 And another before and after of this decoupage bookcase makeover: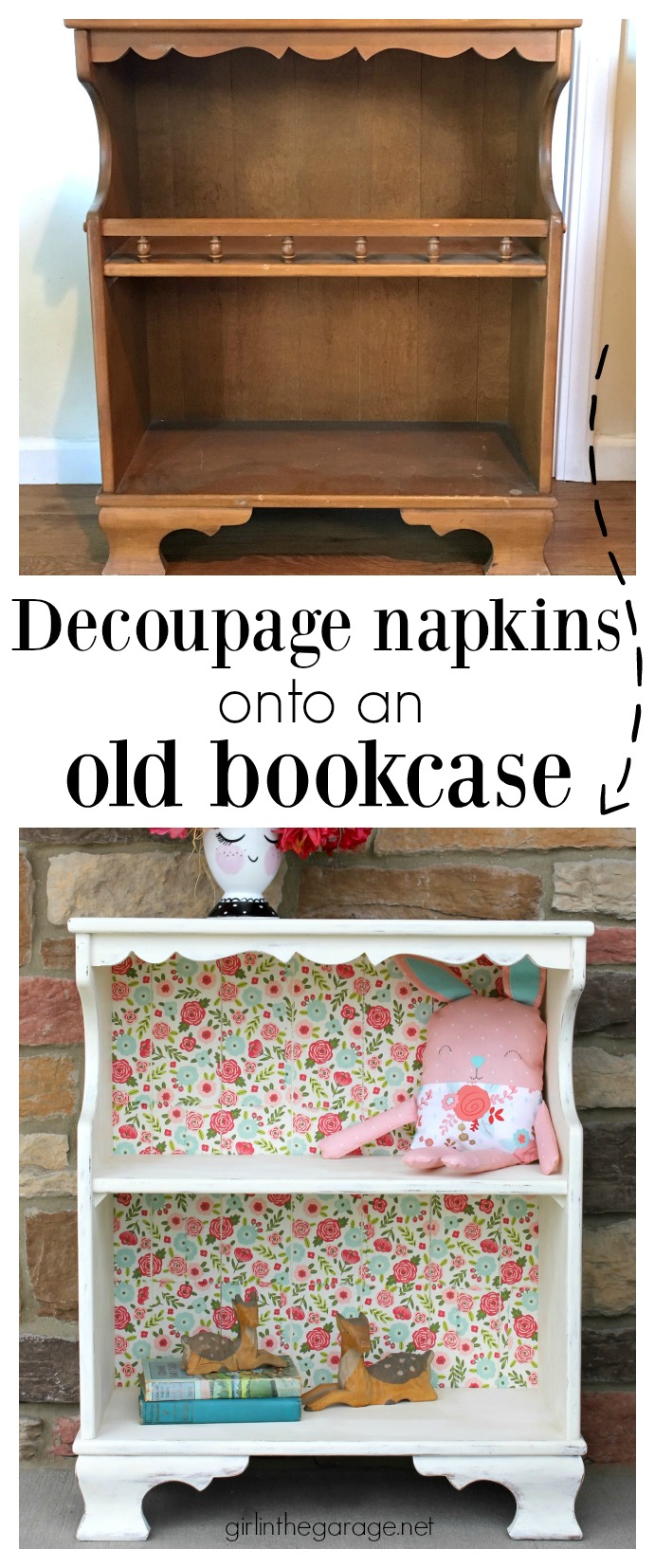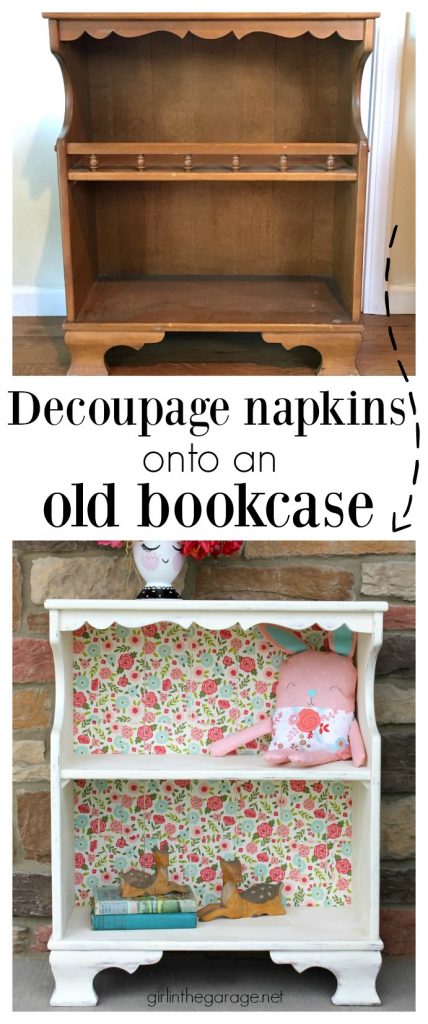 I sincerely hope this project has inspired you!  I can just imagine this sweet floral bookcase in a little girl's room.  It will be coming with me to the Three Little Birds Market next month.  Leave me a comment letting me know your thoughts – and I'd appreciate if you'd share this post too.  Thanks, friend!
Next up, my blogging friends are also sharing their Furniture Fixer Uppers makeovers below.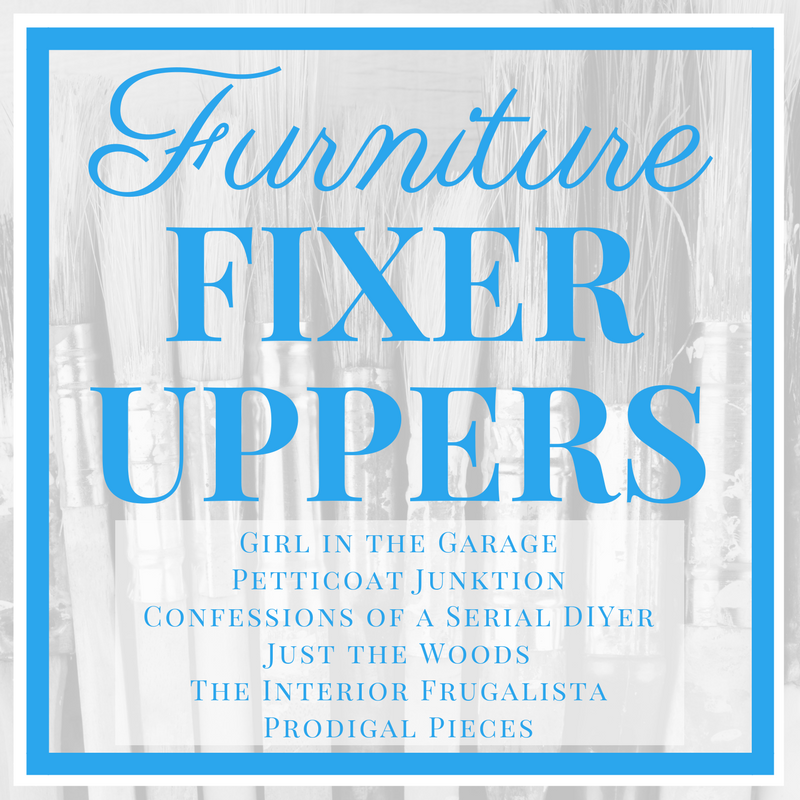 Below are the Before photos – visit the links underneath to see the After photos and learn how they transformed them!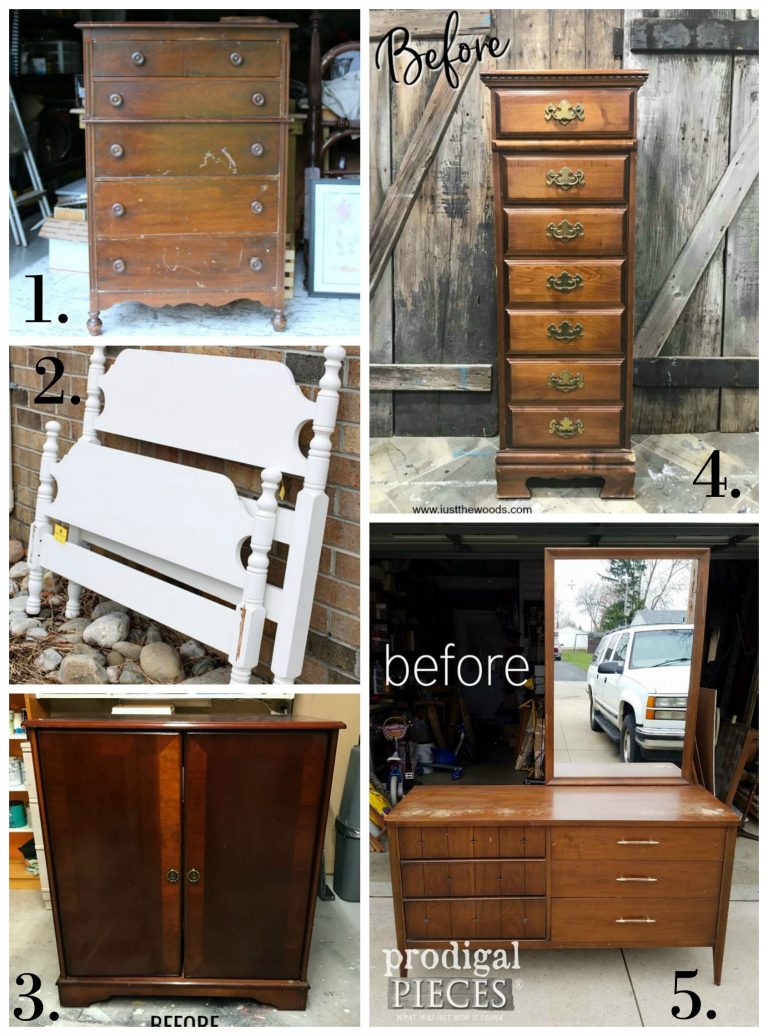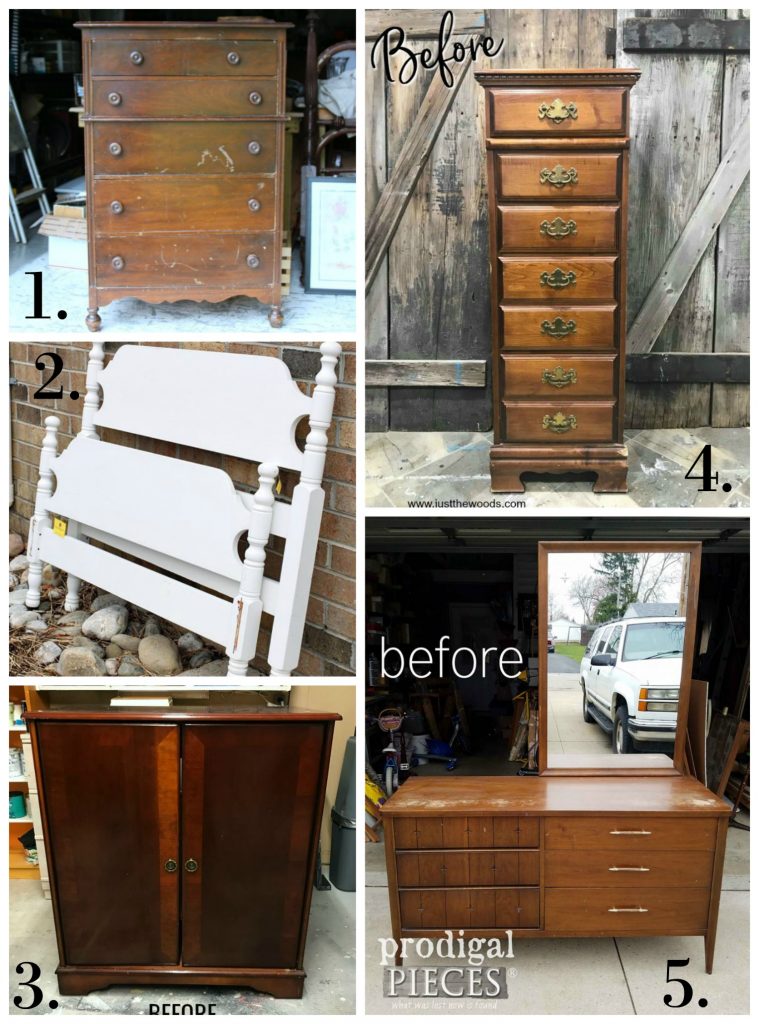 1. Petticoat Junktion
2. Confessions of a Serial DIYer
3. The Interior Frugalista
4. Just the Woods
5. Prodigal Pieces
 Click here to read about the decoupage crate makeover seen below. Would you like a free printable tutorial of this type of project for easy reference?  Click right here.