This week, a fantastic group of home bloggers is ready to inspire you with fall decorating ideas and a different theme every day.  Today's theme is Mantels and I'm sharing my neutral decorated fall mantel this year, which is a change from previous years.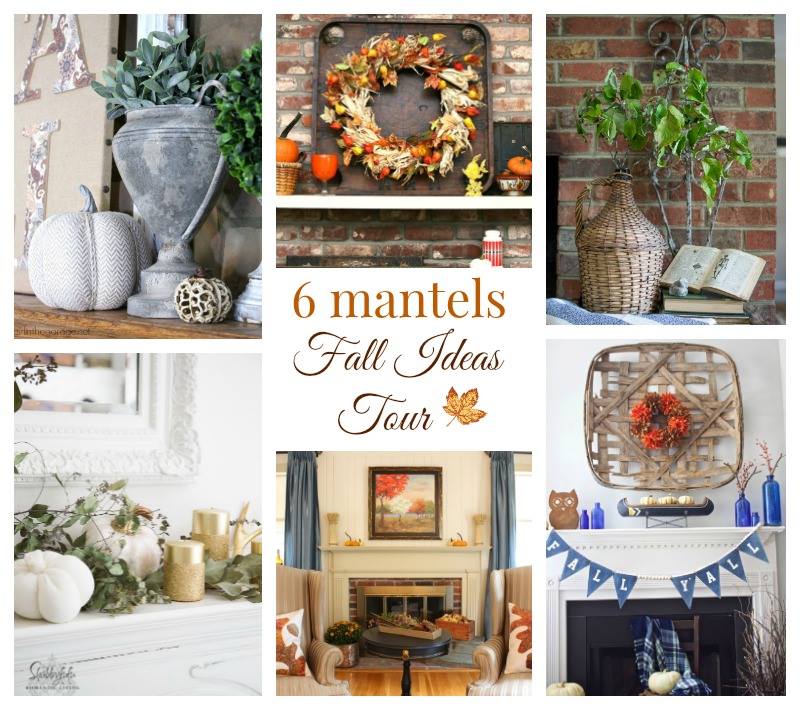 I'm not one to jump ahead of each season or holiday, and I feel like I can finally embrace that fall is coming soon.  The mornings are chilly, the afternoons are hot, and the apple orchard is open for business again… their apple cinnamon donuts are delish!
So last week I finally packed away my red, white, and blue summer mantel decor and brought out my fall goodies.  This year, I left the traditional red, orange, and yellow behind and decorated in shades of neutral: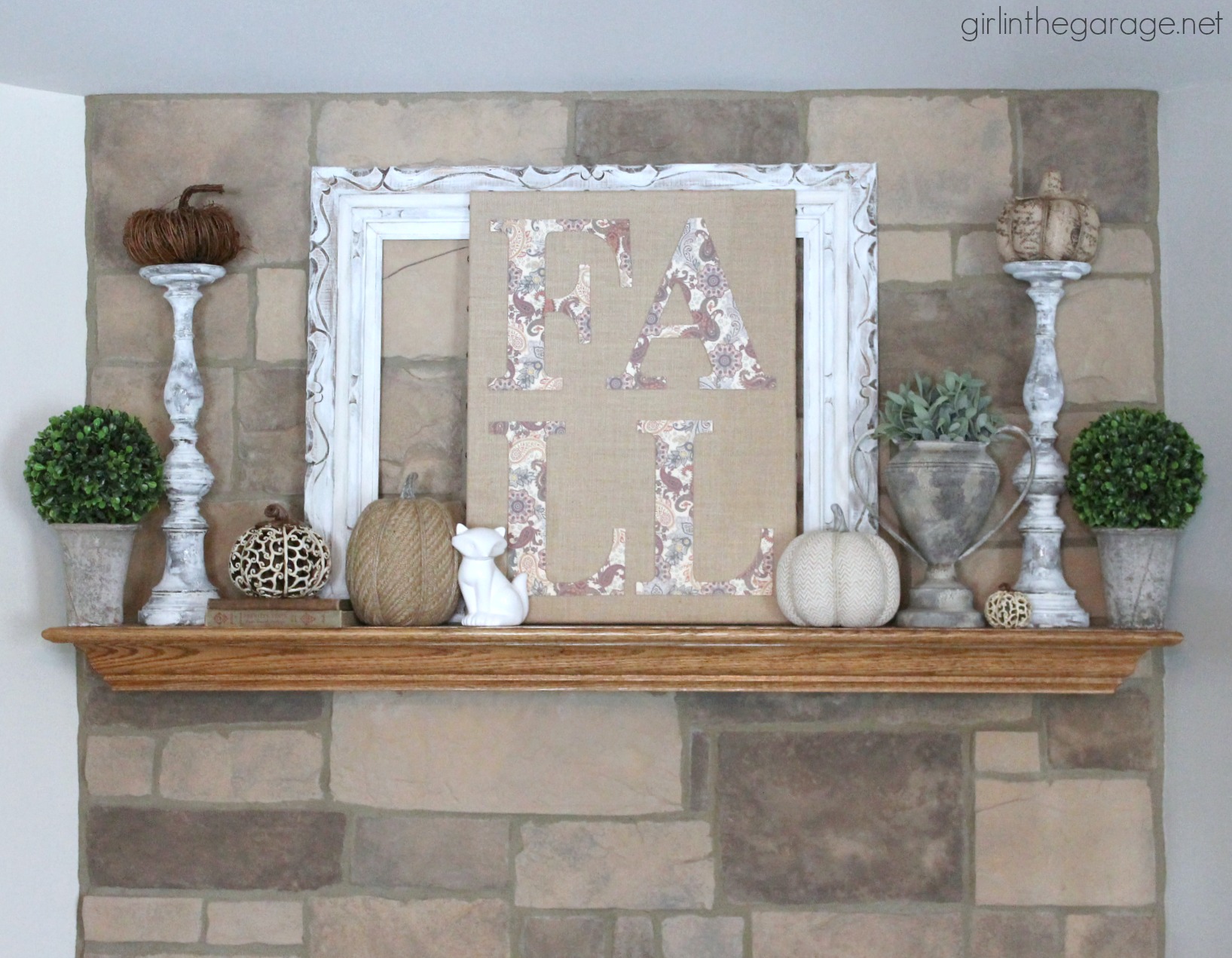 I used mostly items I already had (I've figured out how to incorporate my white painted frame and candlesticks into every season – yeay!) with a few small additions, including the now-famous $3 Target textured pumpkins that sold out too quickly near me… or I would've bought more than two.
Many of the other items I've collected over the years are from Hobby Lobby and from thrifting.
And I still love this FALL sign that I made a few years ago with scrapbook paper decoupaged onto wooden letters and then glued on a burlap canvas with upholstery tacks around the edges.
Have you decorated for fall yet, or are you still hanging onto the last few breaths of summer?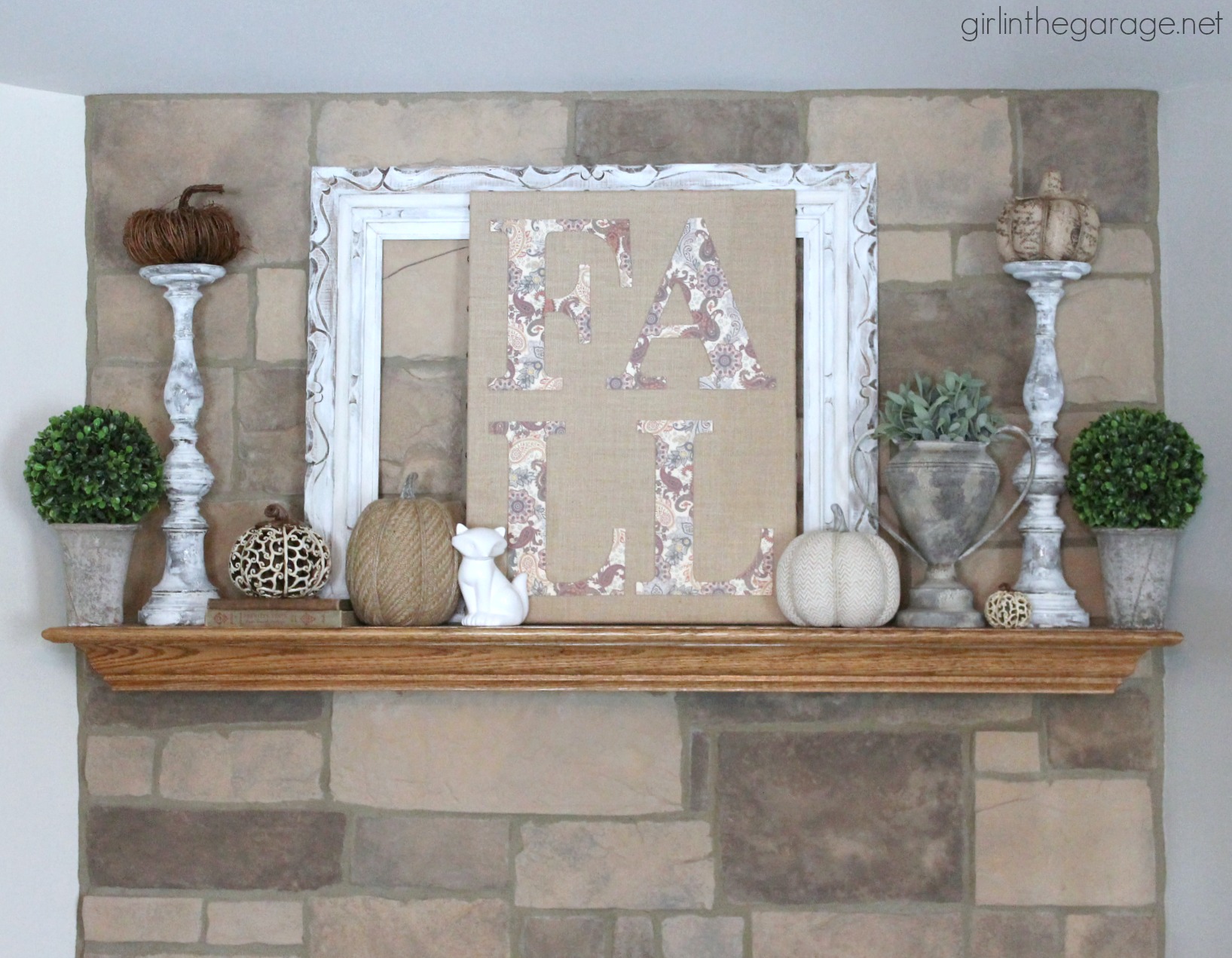 The Fall Ideas Tour lasts all week, with new blogs and decorating ideas being shared every day.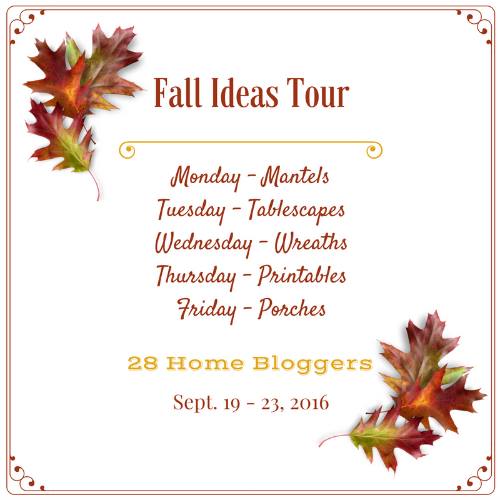 2016 Fall Ideas Tour
Monday – Mantels
Tuesday -Tablescapes
Wednesday – Wreaths
Thursday – Printables
Friday – Porches
.
*The links above will be updated every day.  Be sure to come back for more fall decorating ideas!
Jen