Hello again, friend! You probably already know you can always find in-depth tutorials around here for upcycling furniture and DIY home decor makeovers. However it's also fun and convenient to see a bunch of quick before-and-after repurposing ideas all in one post!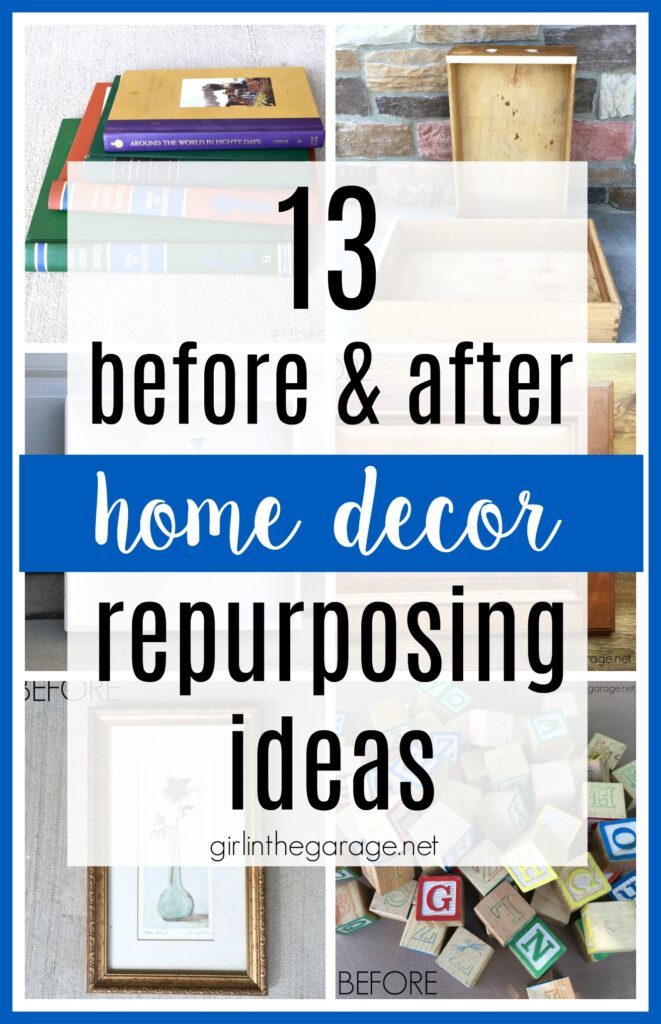 Below you'll find lots of creative, budget-friendly repurposing ideas for your home decor projects – feel free to share or Pin any of the makeovers below to save them for later. You can also click on the pink links to visit the full step-by-step tutorial.
1. BEFORE – An old wooden bucket: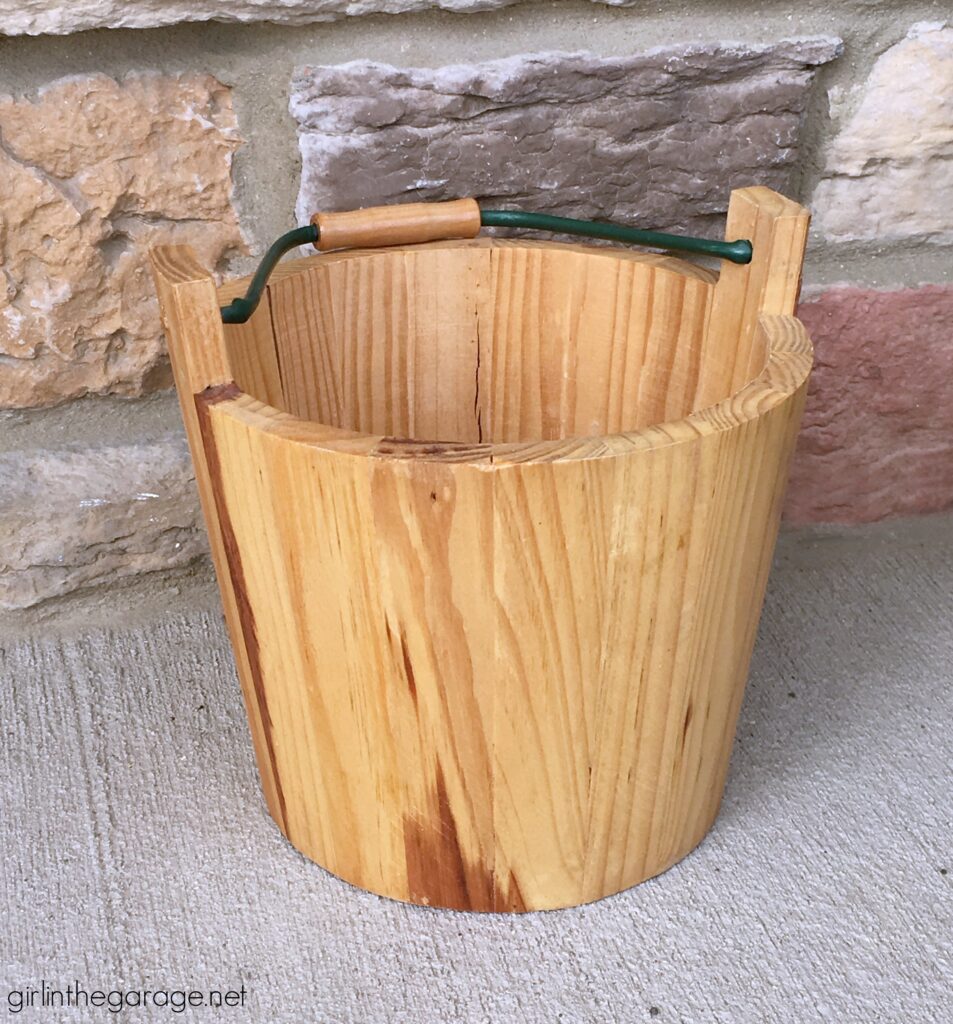 Add some paint and a pretty stencil to create this adorable AFTER – Fresh Flower Market Bucket: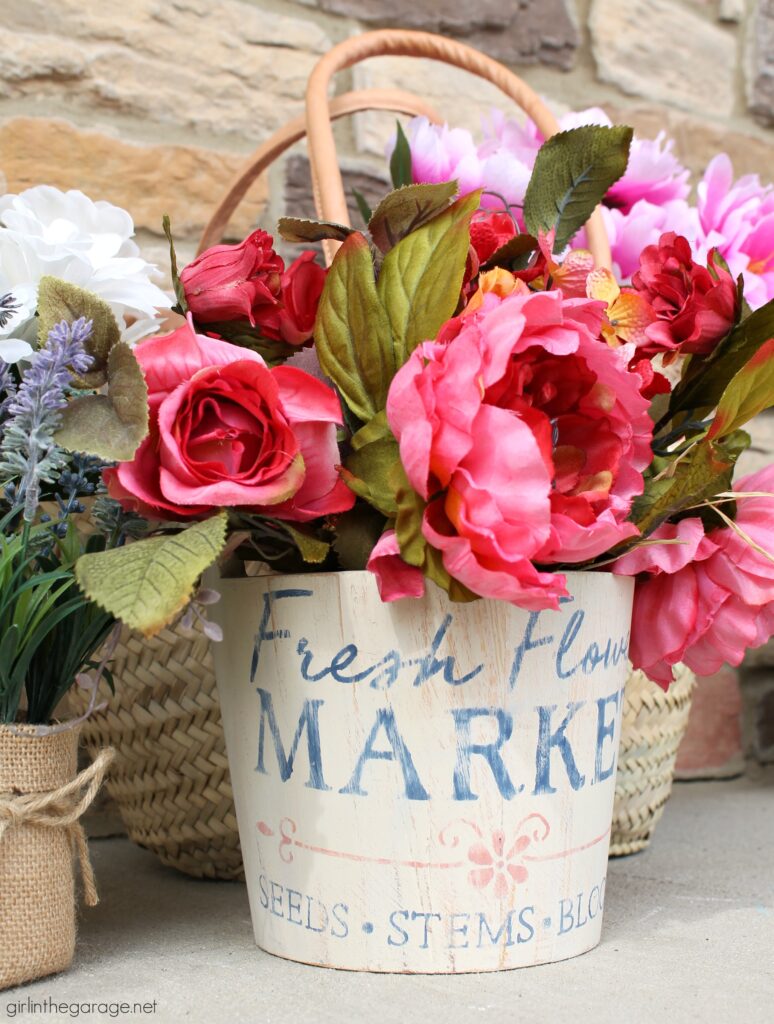 2. BEFORE – A secondhand hardcover book: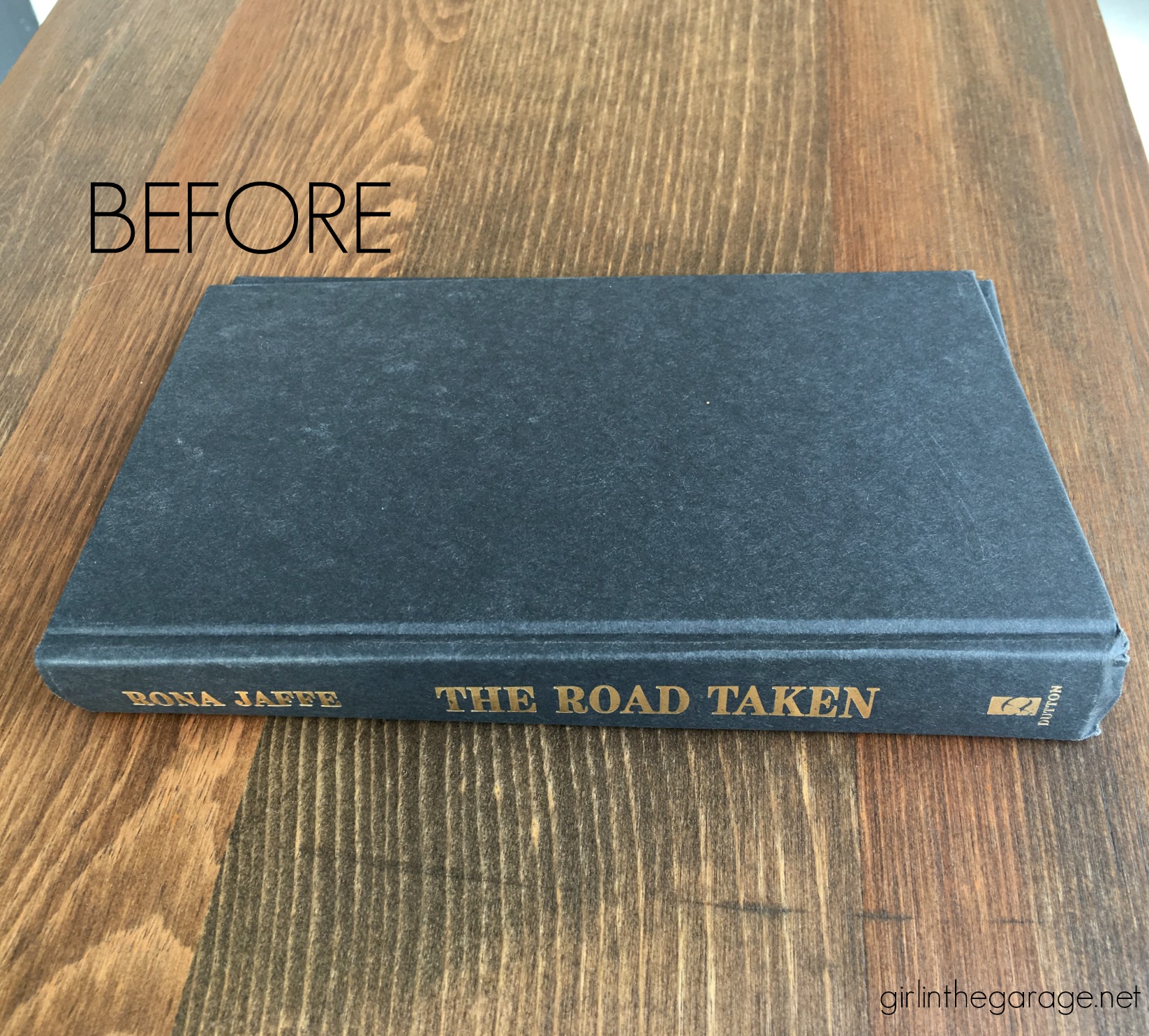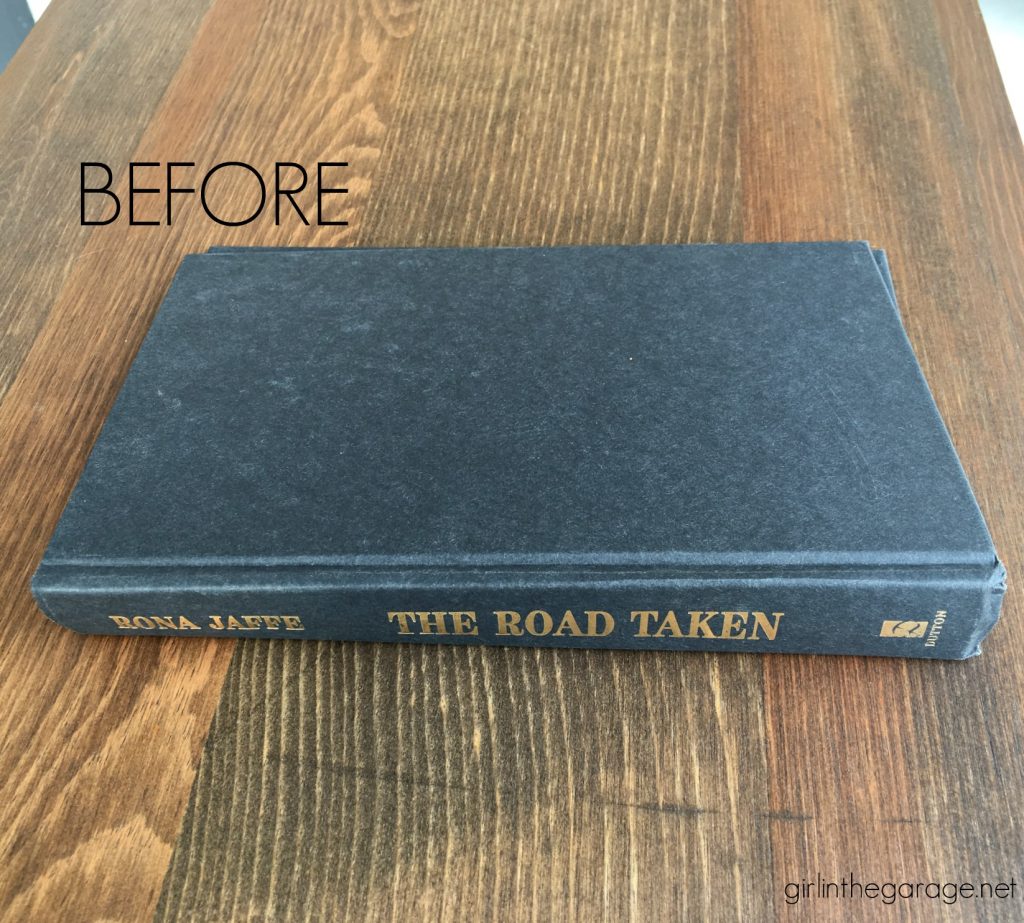 Remove the cover, decoupage some pretty paper inside, and add yardstick sides. You'll end up with this AFTER – DIY Secret Storage Book Box: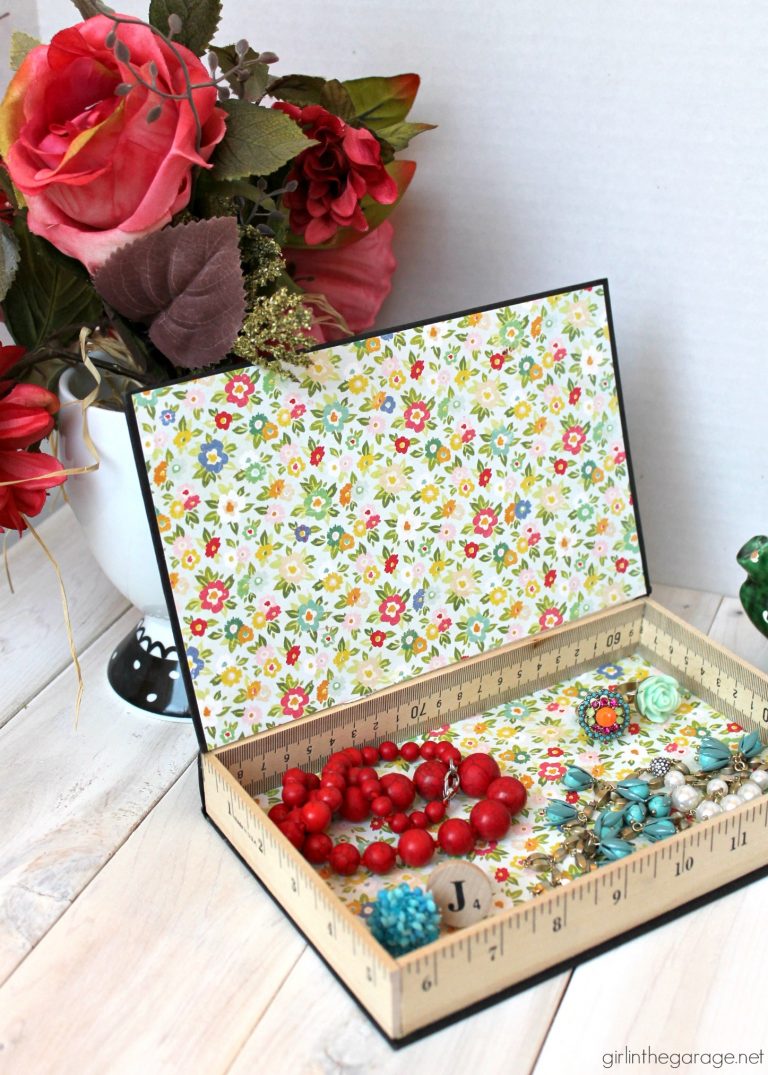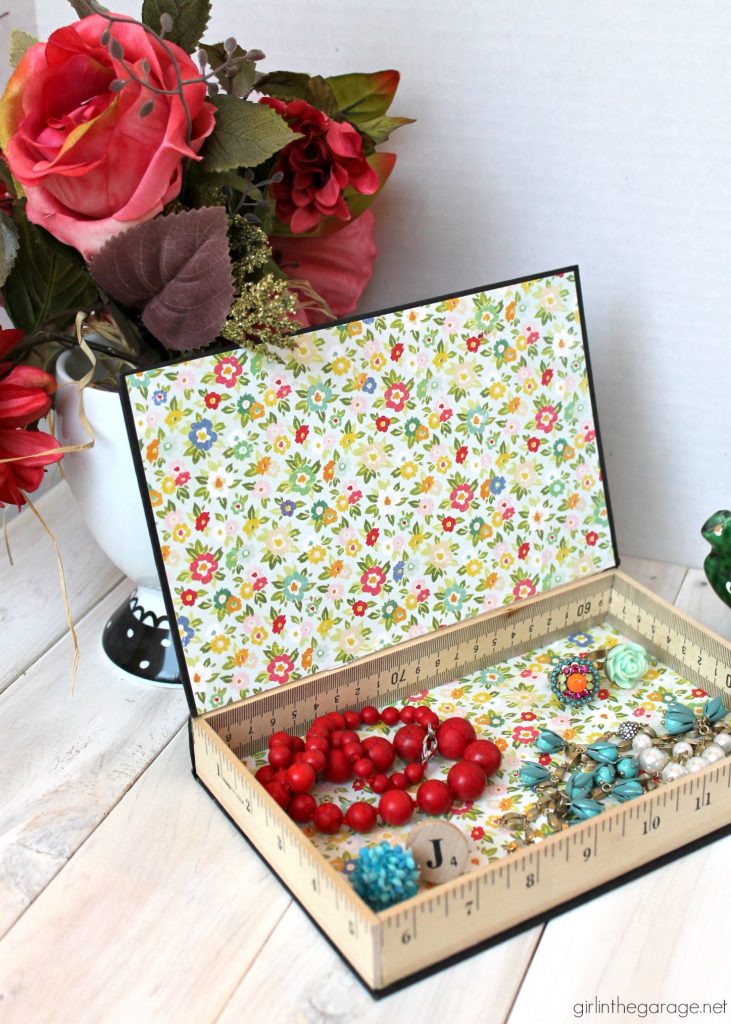 3. BEFORE – Goodwill tray: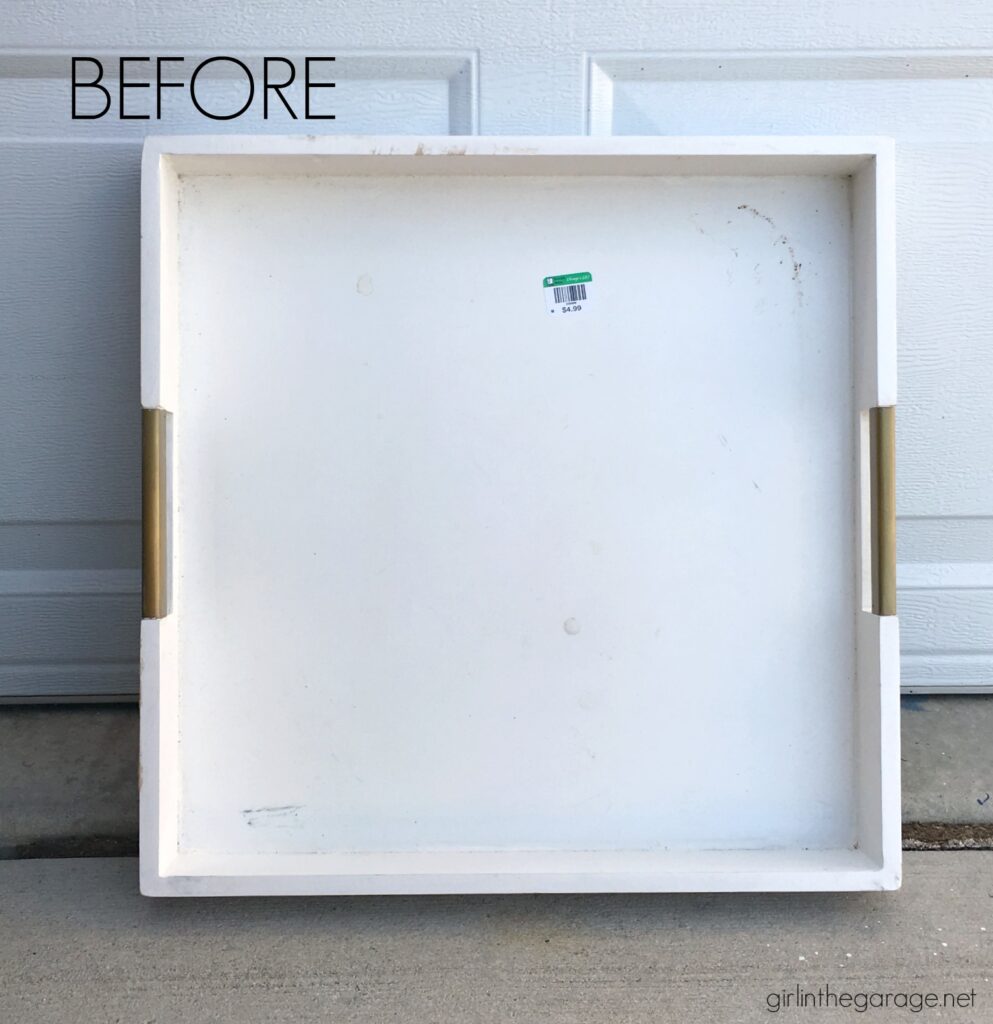 Measure and use painter's tape to paint this charming AFTER – DIY Painted Barn Quilt: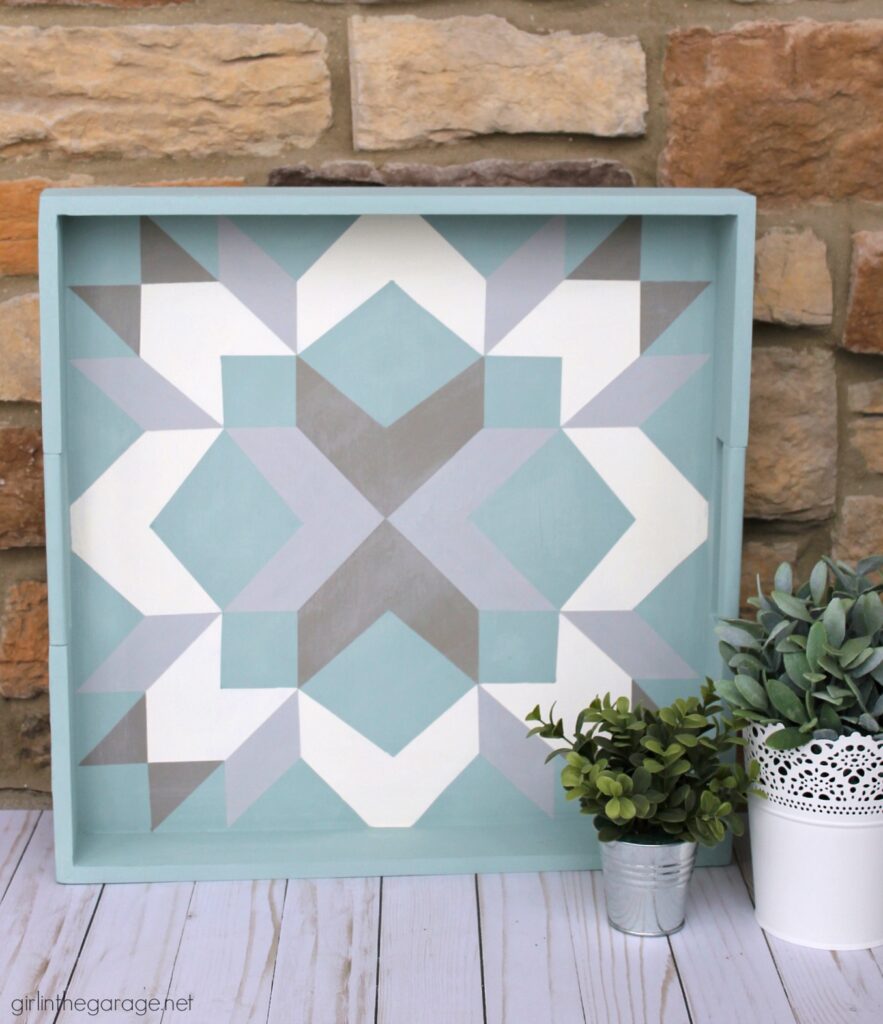 4. BEFORE – Old cabinet door: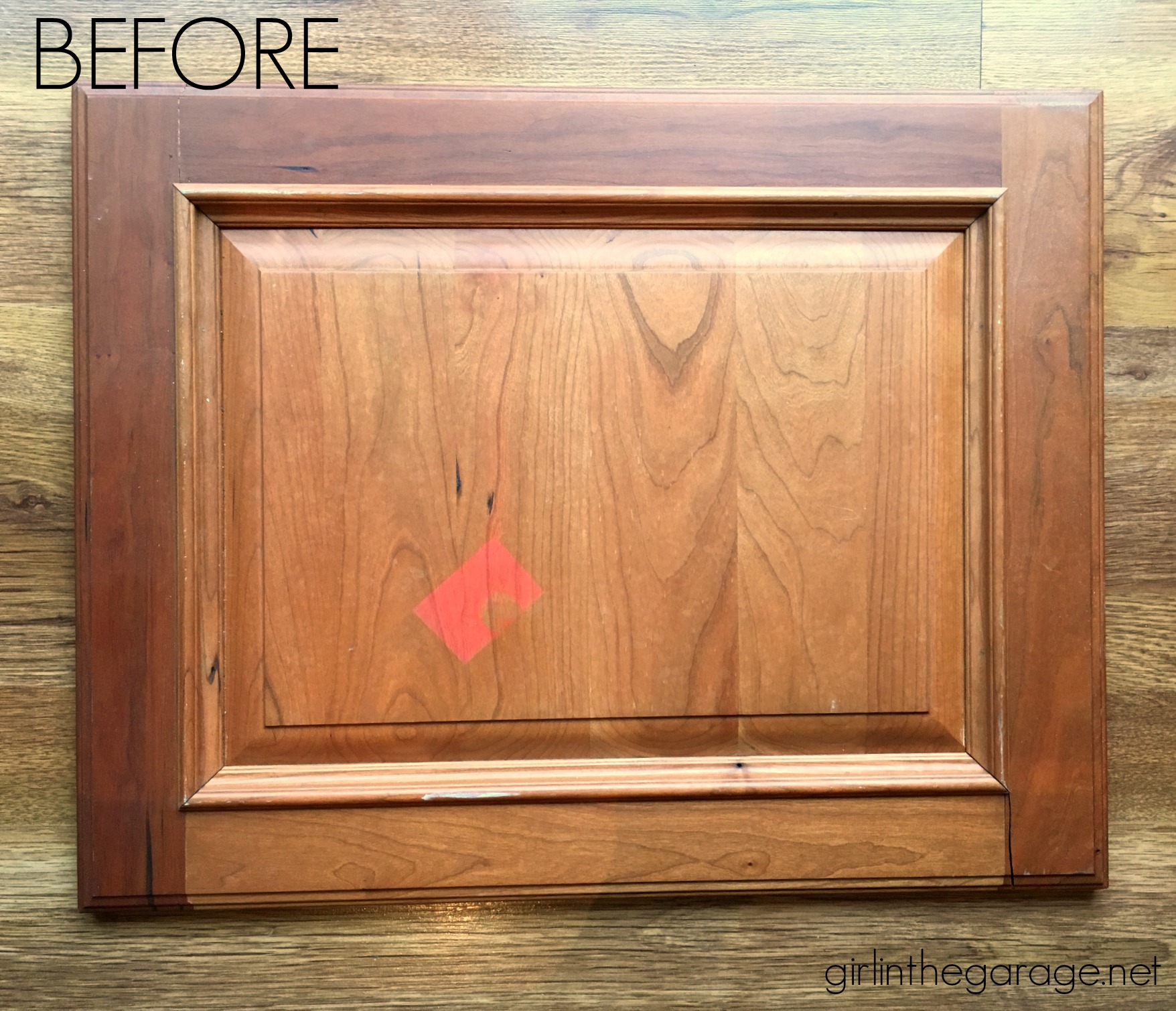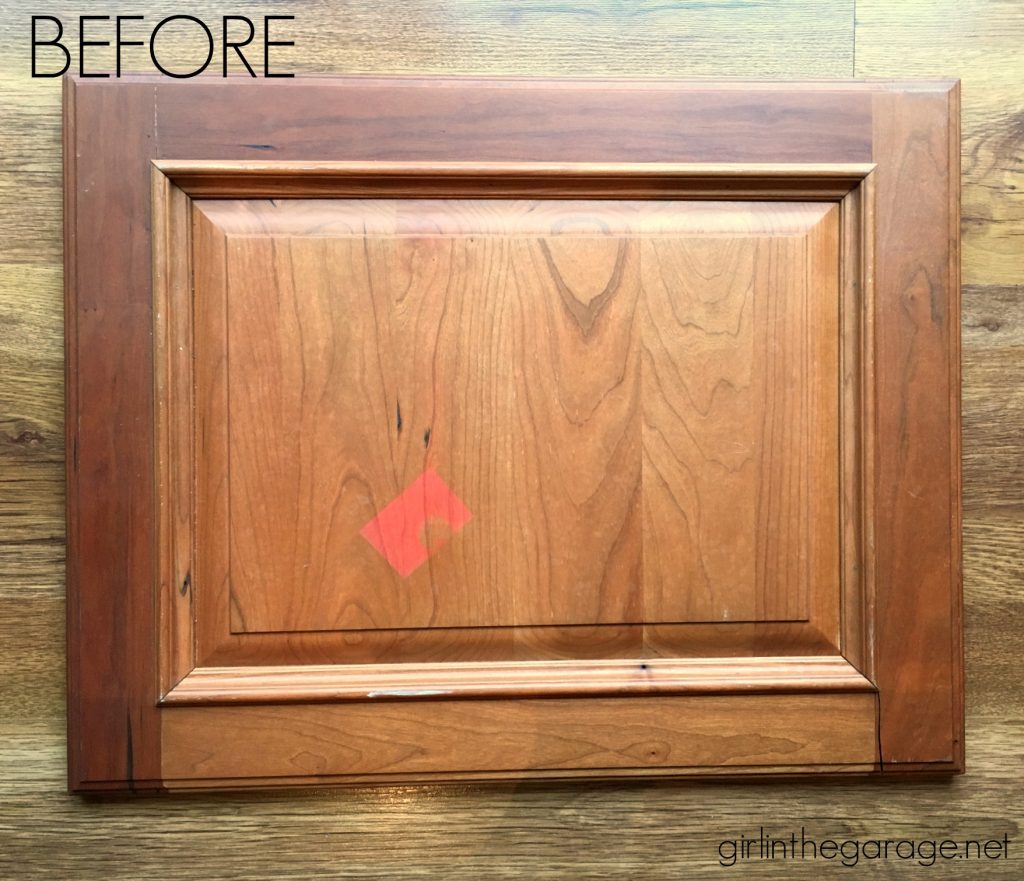 A stylish hook and some fresh paint transform this plain door into this amazing AFTER – Wall Decor with Hanging Jar: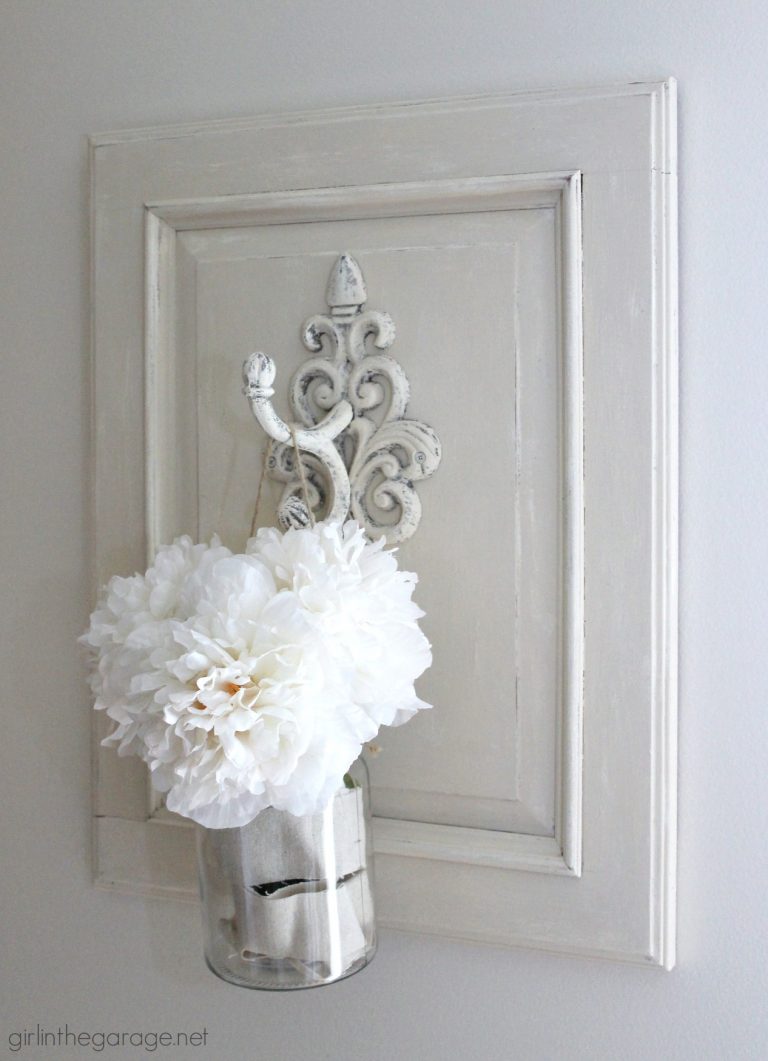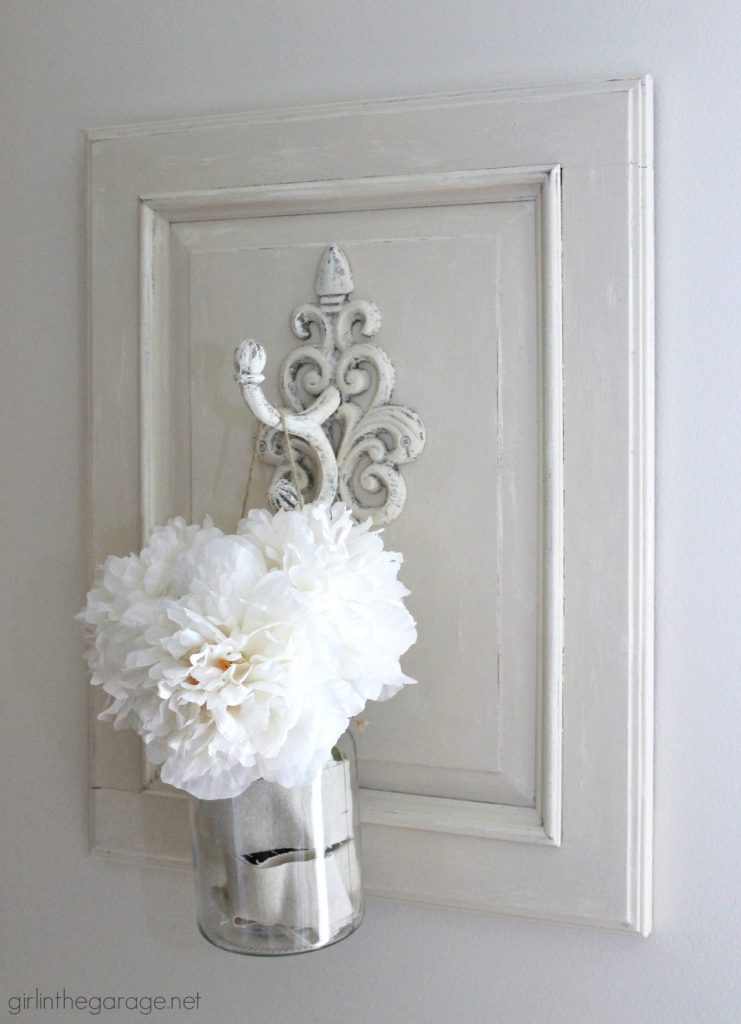 5. BEFORE – Wooden crate: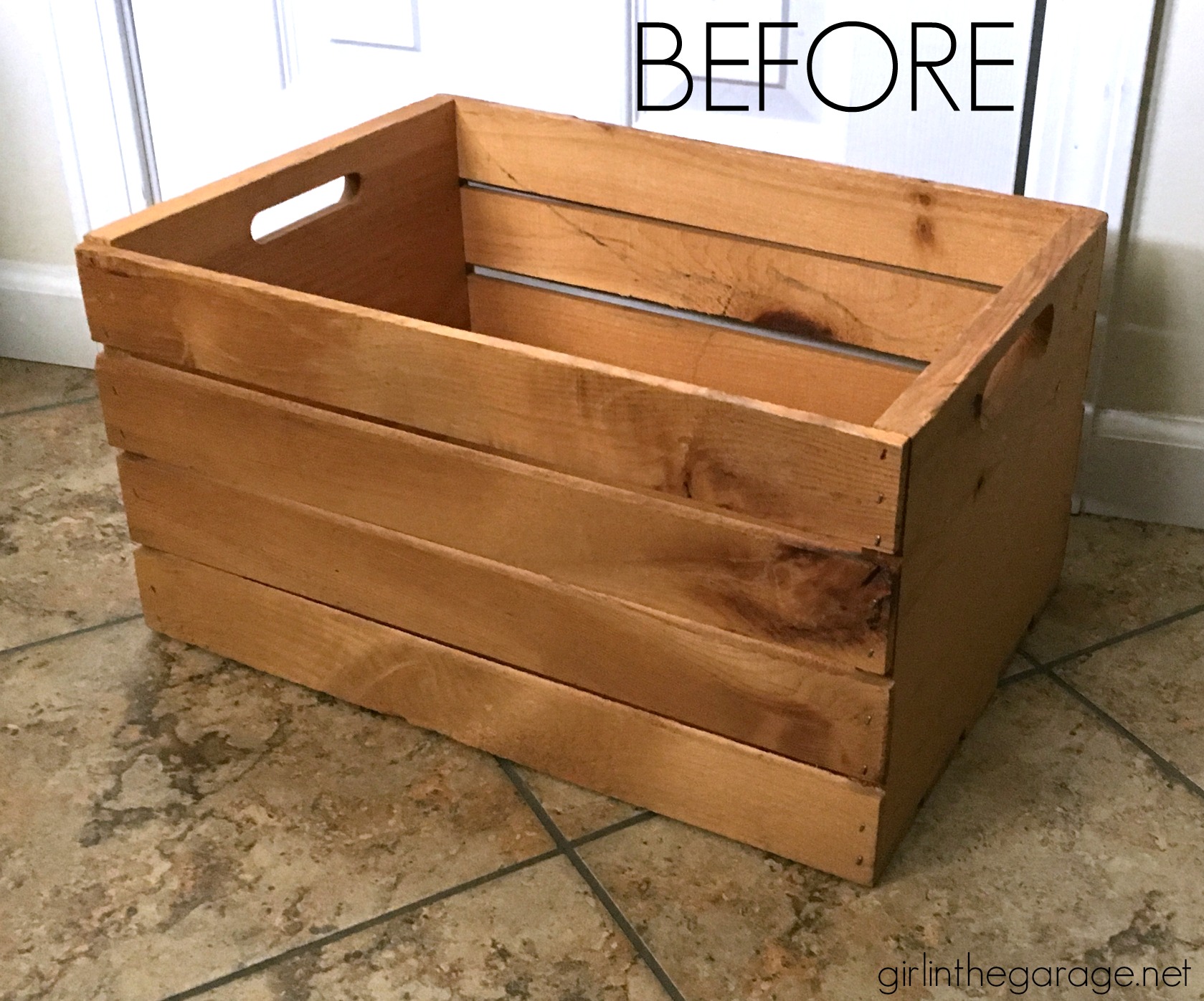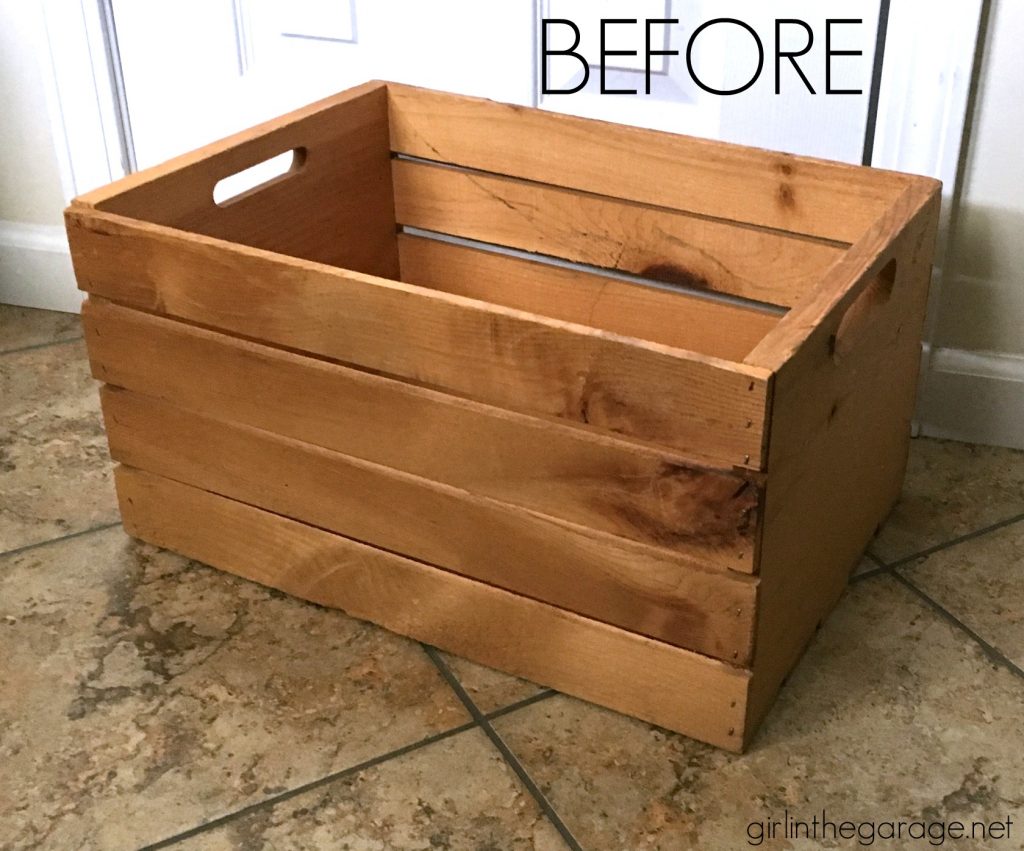 Paint and then Mod Podge colorful napkins for this AFTER – How to Decoupage Napkins onto Wood Crates: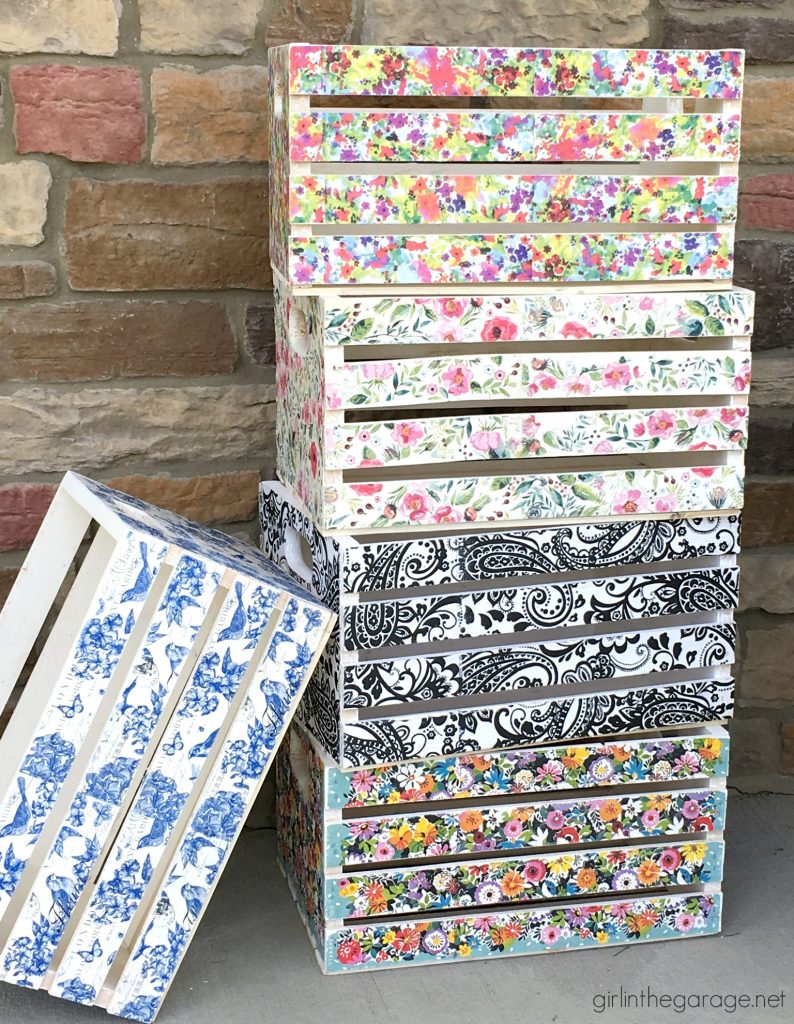 6. BEFORE – Thrifted artwork: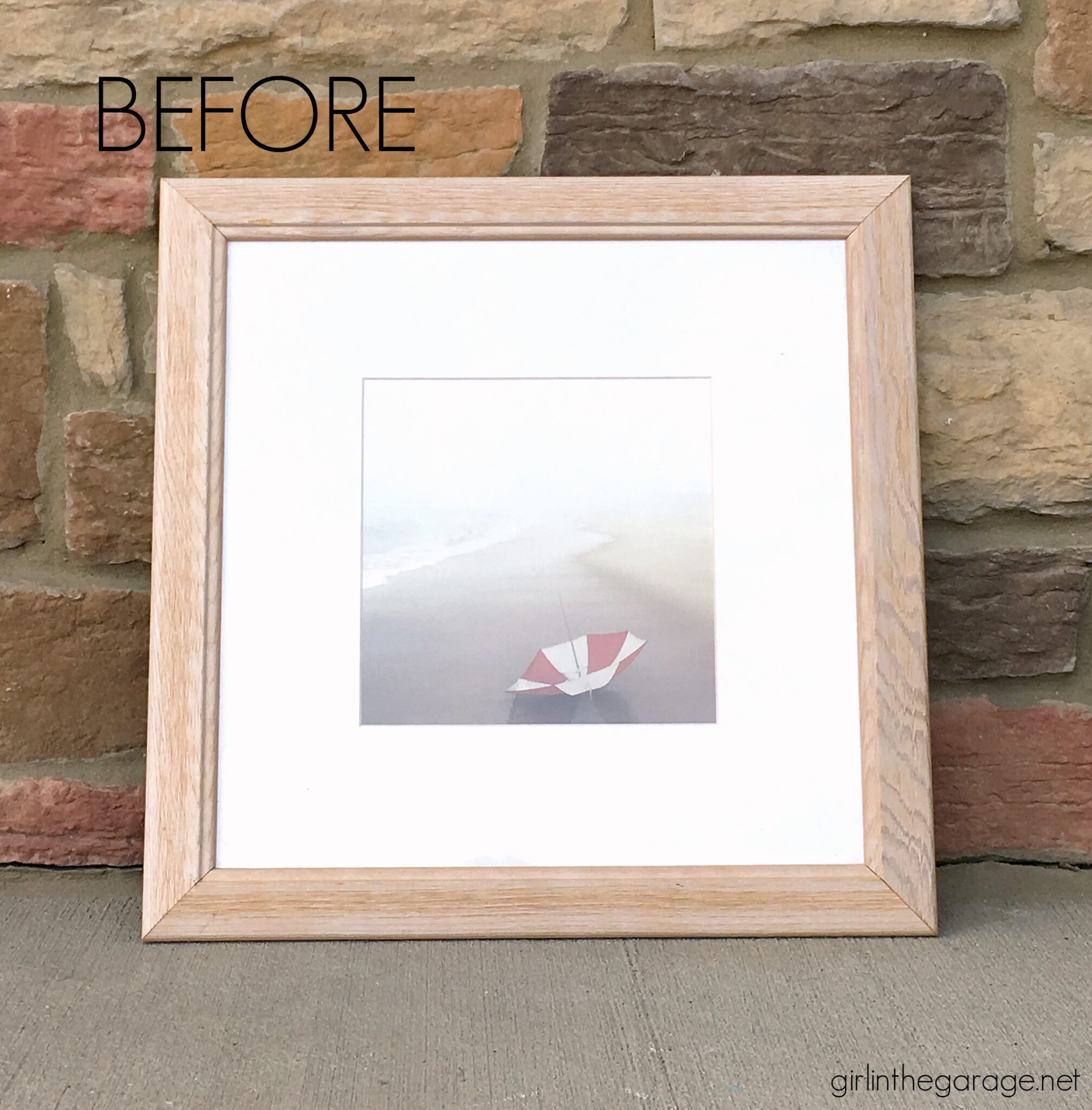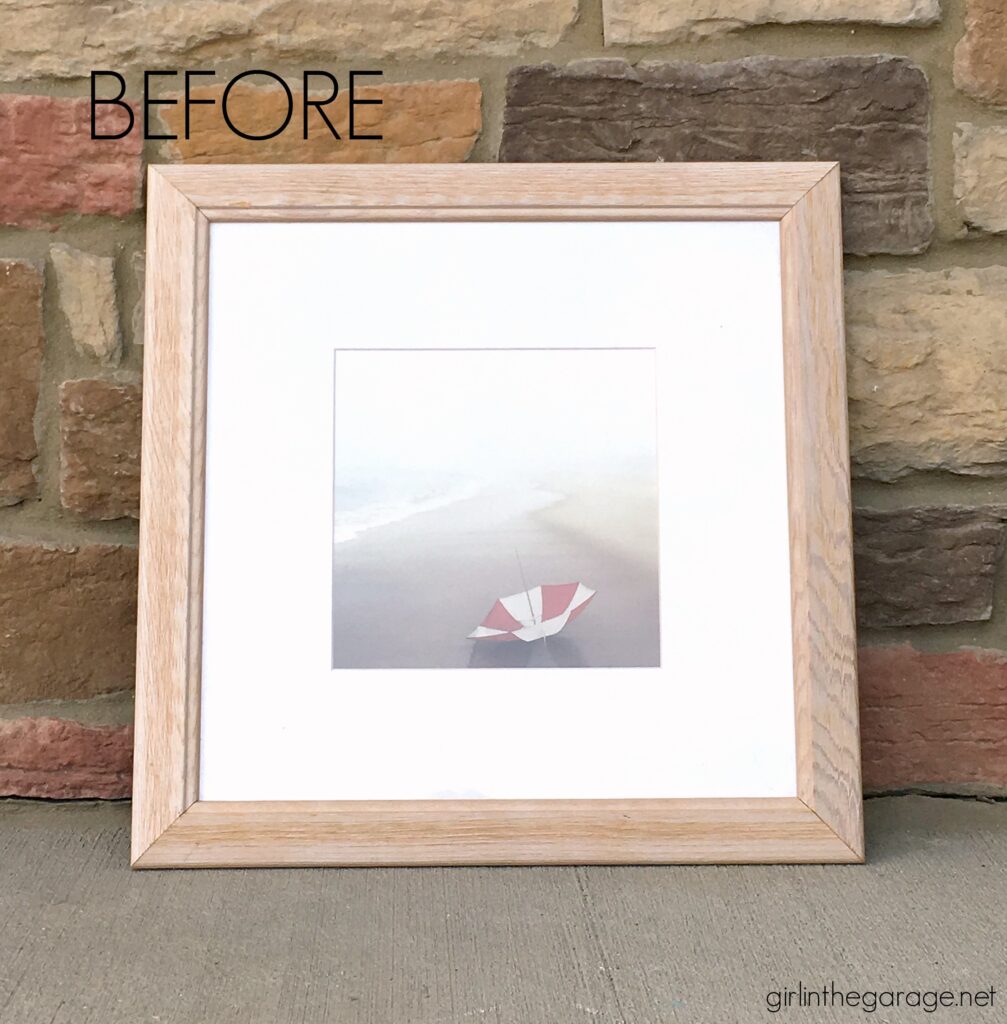 This piece was taken apart, painted, stenciled, and an applique added for a completely different look. AFTER – DIY Glamorous Vintage French Decor: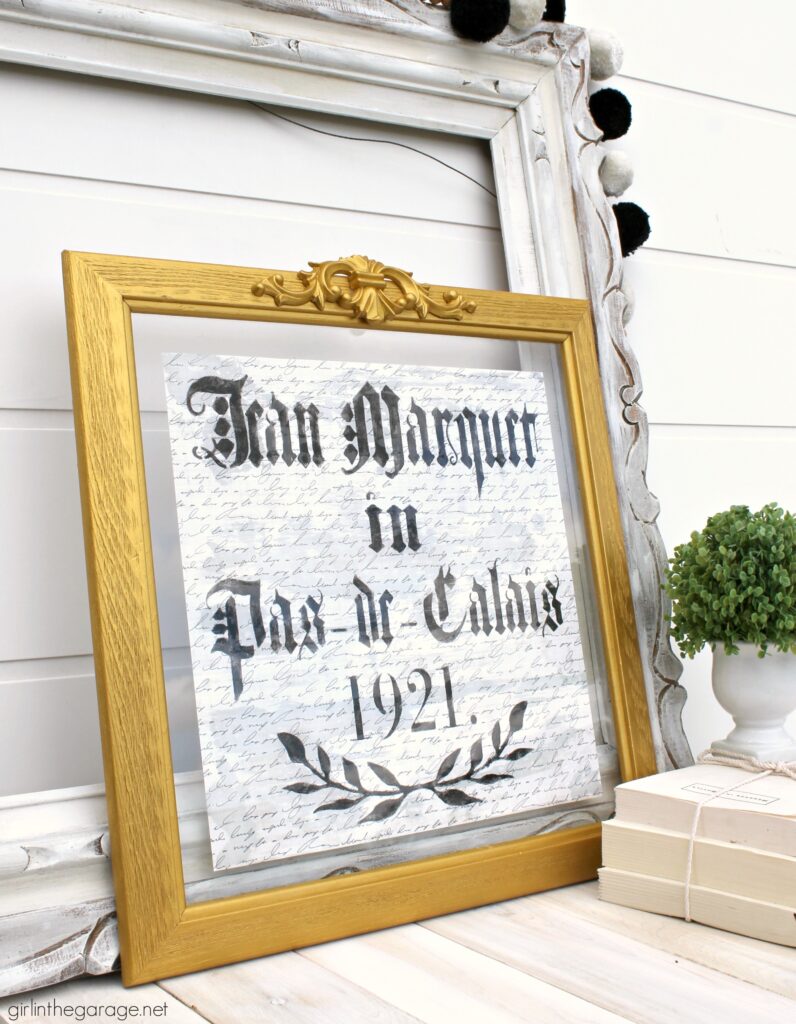 7. BEFORE – Thrifted gold mirror (replica of an antique):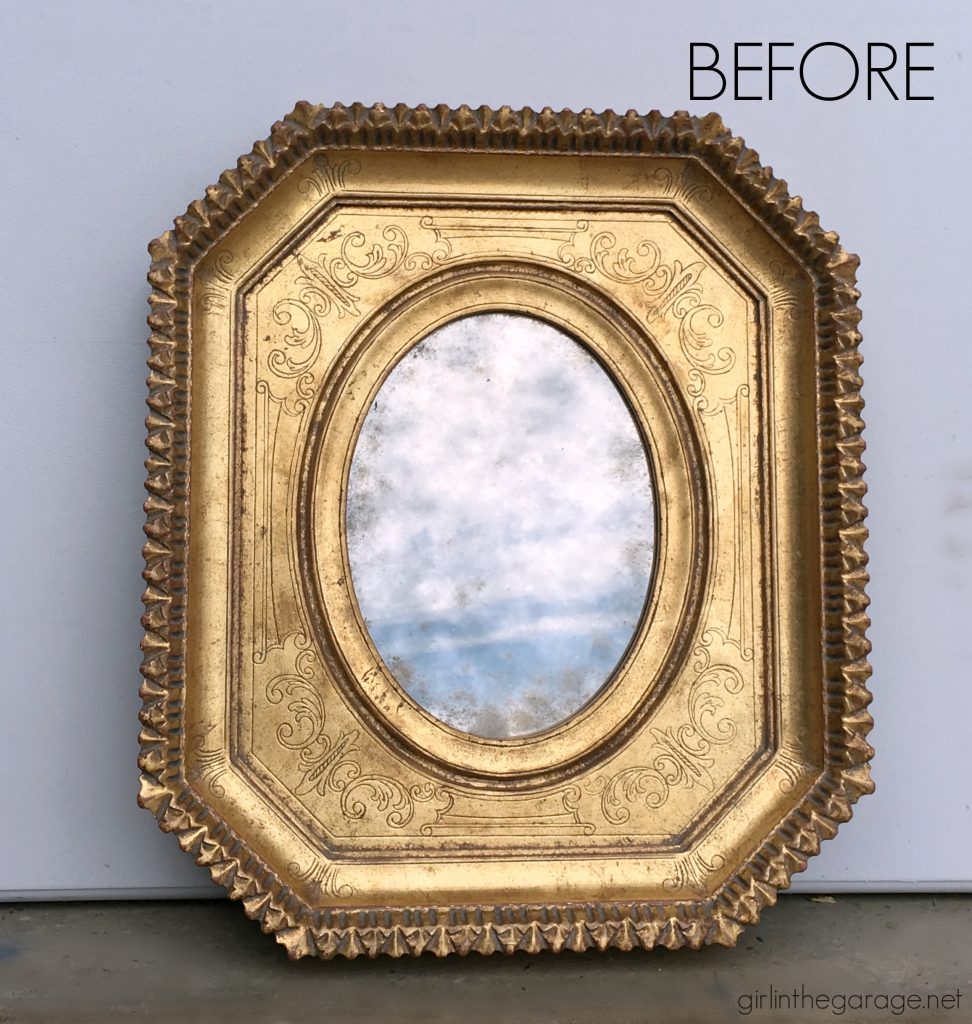 With just a little effort this mirror becomes this lovely AFTER – Painted Mirror with Image Transfer: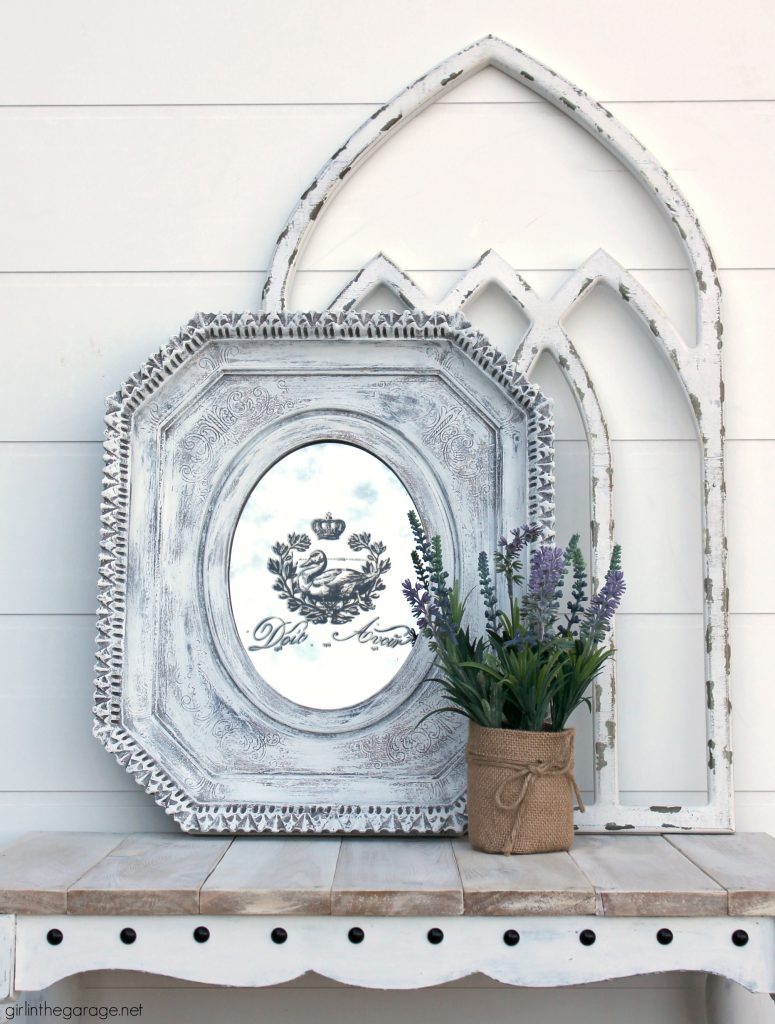 8. BEFORE – Secondhand wicker basket: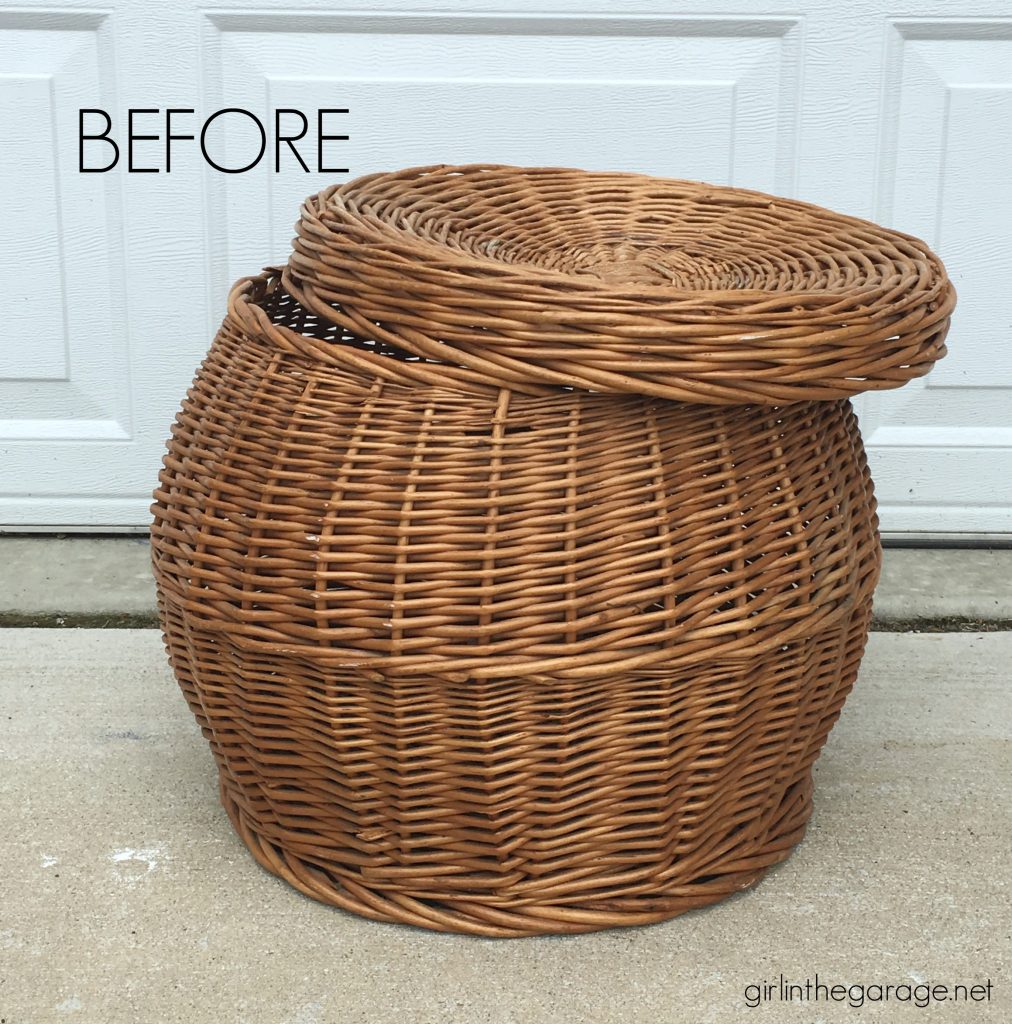 AFTER – Painted Blue and White Basket: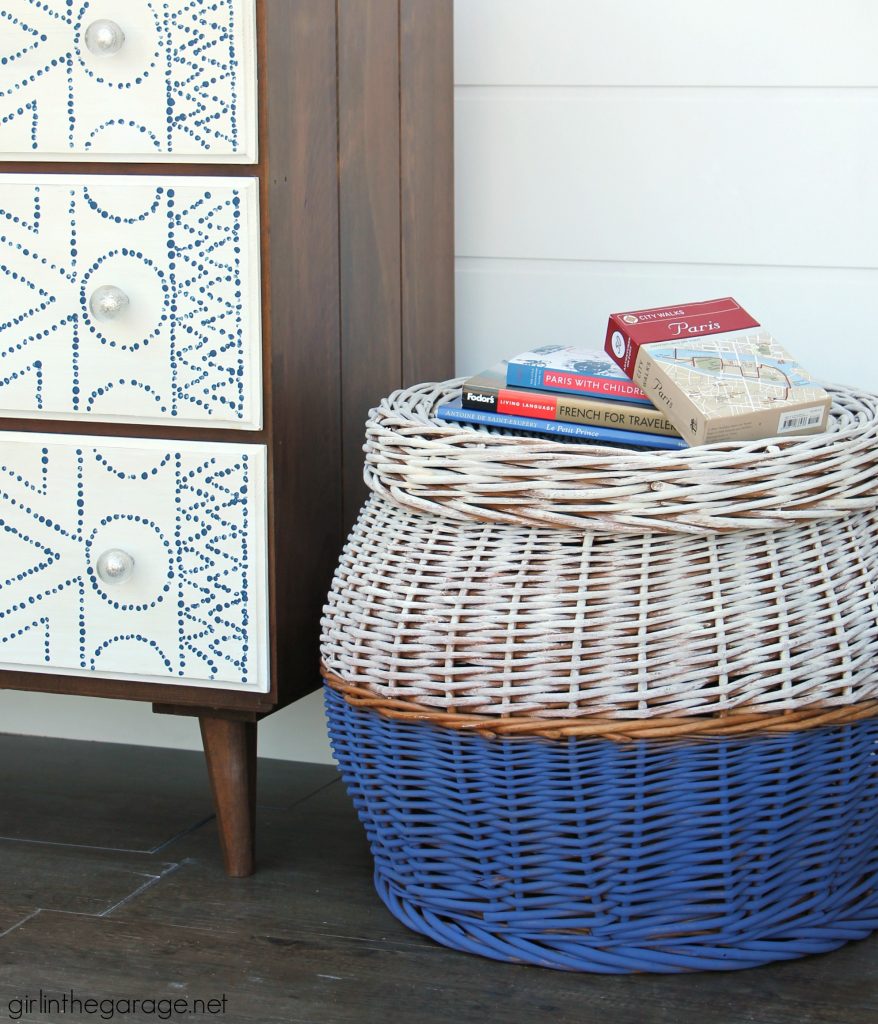 9. BEFORE – Stack of old books: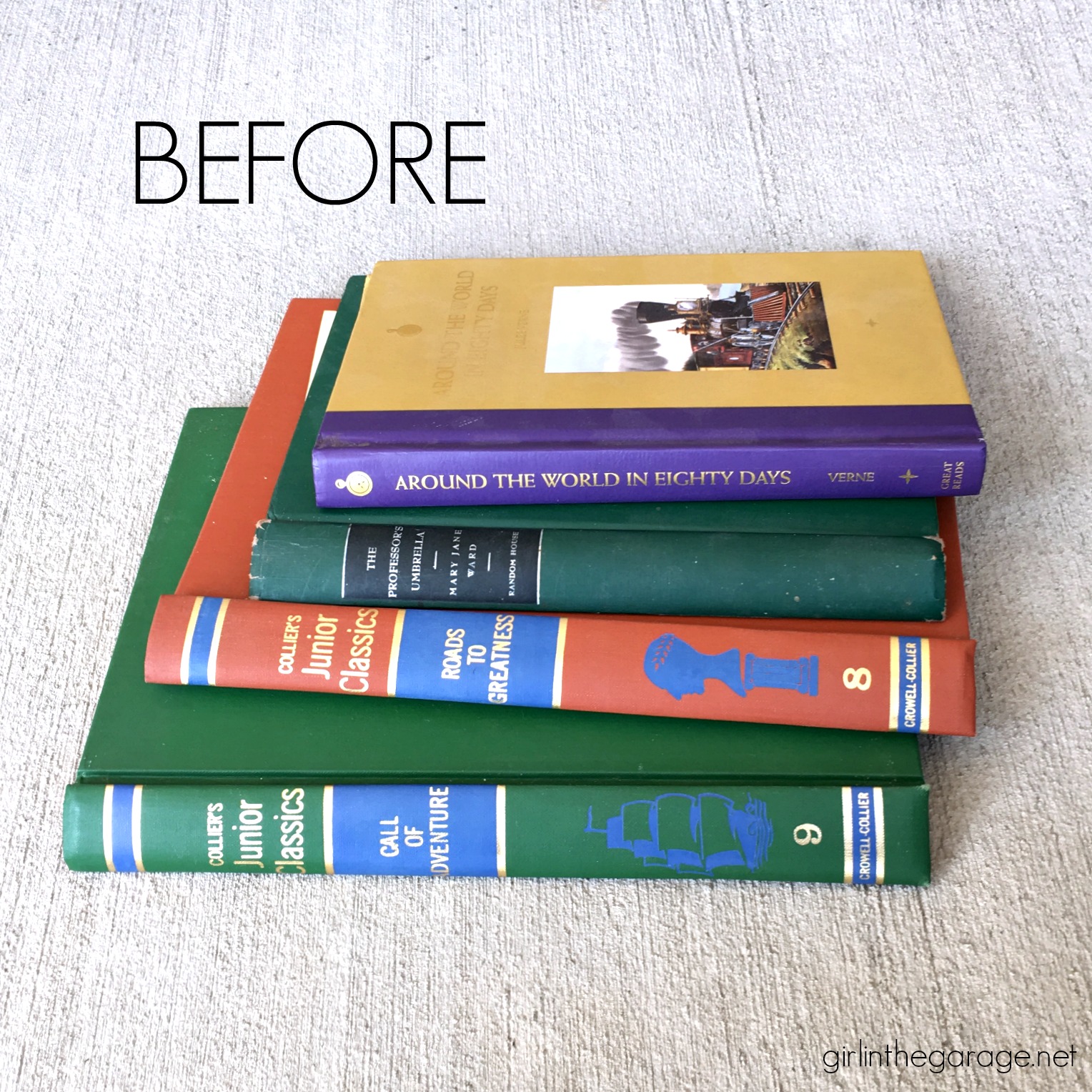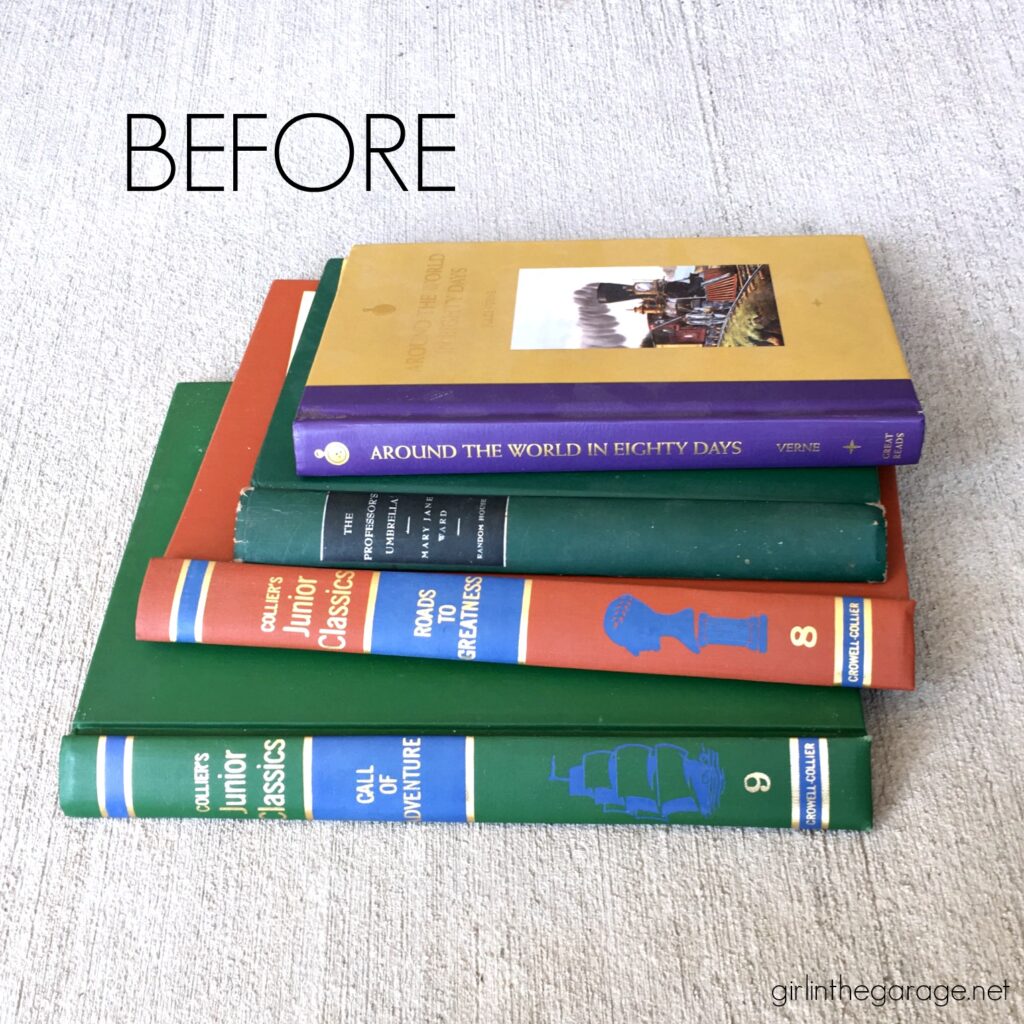 Cut and glue the book covers around a wooden box to create this AFTER – Secret Storage Book Box: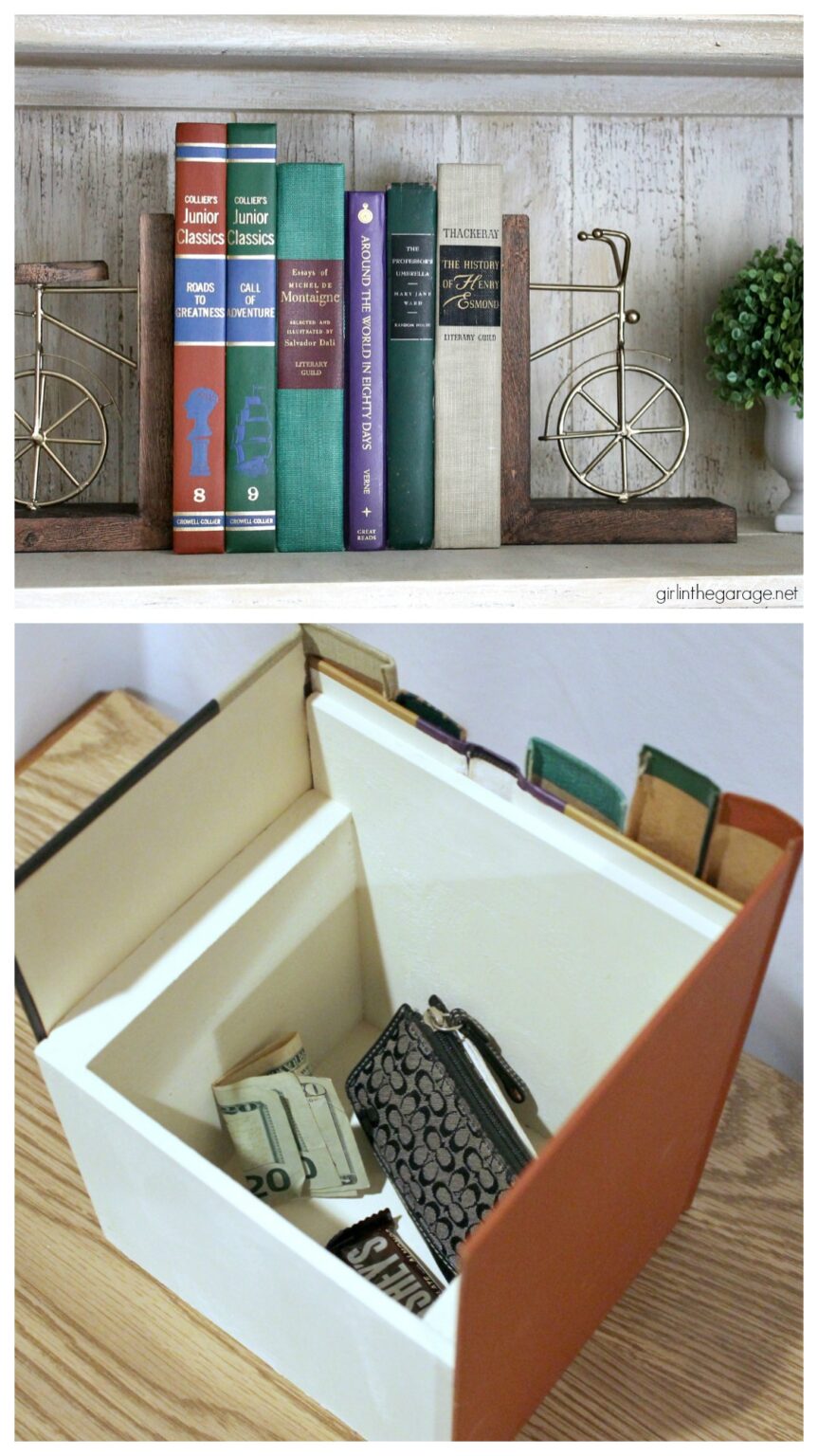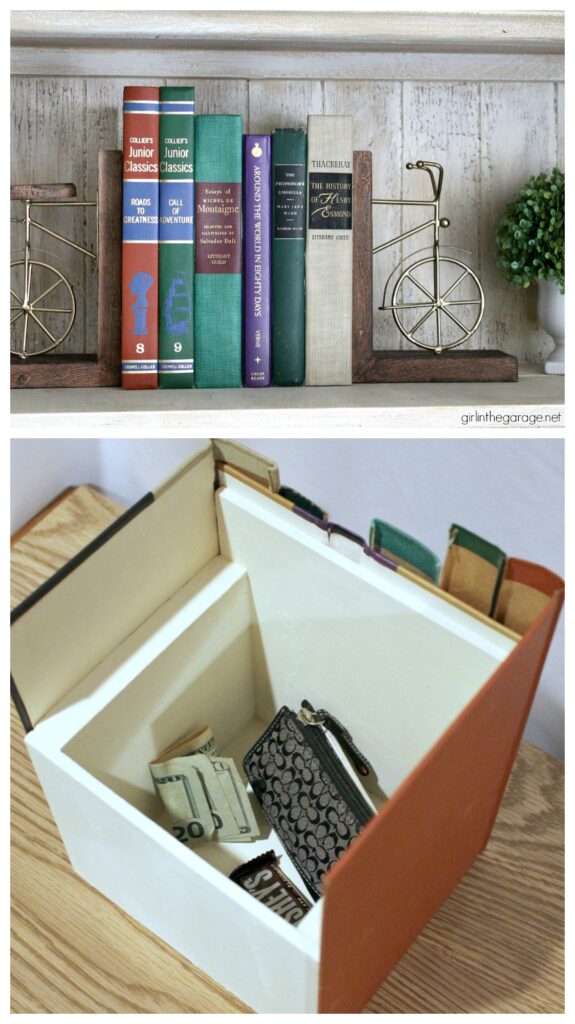 10. BEFORE – Thrifted wall art: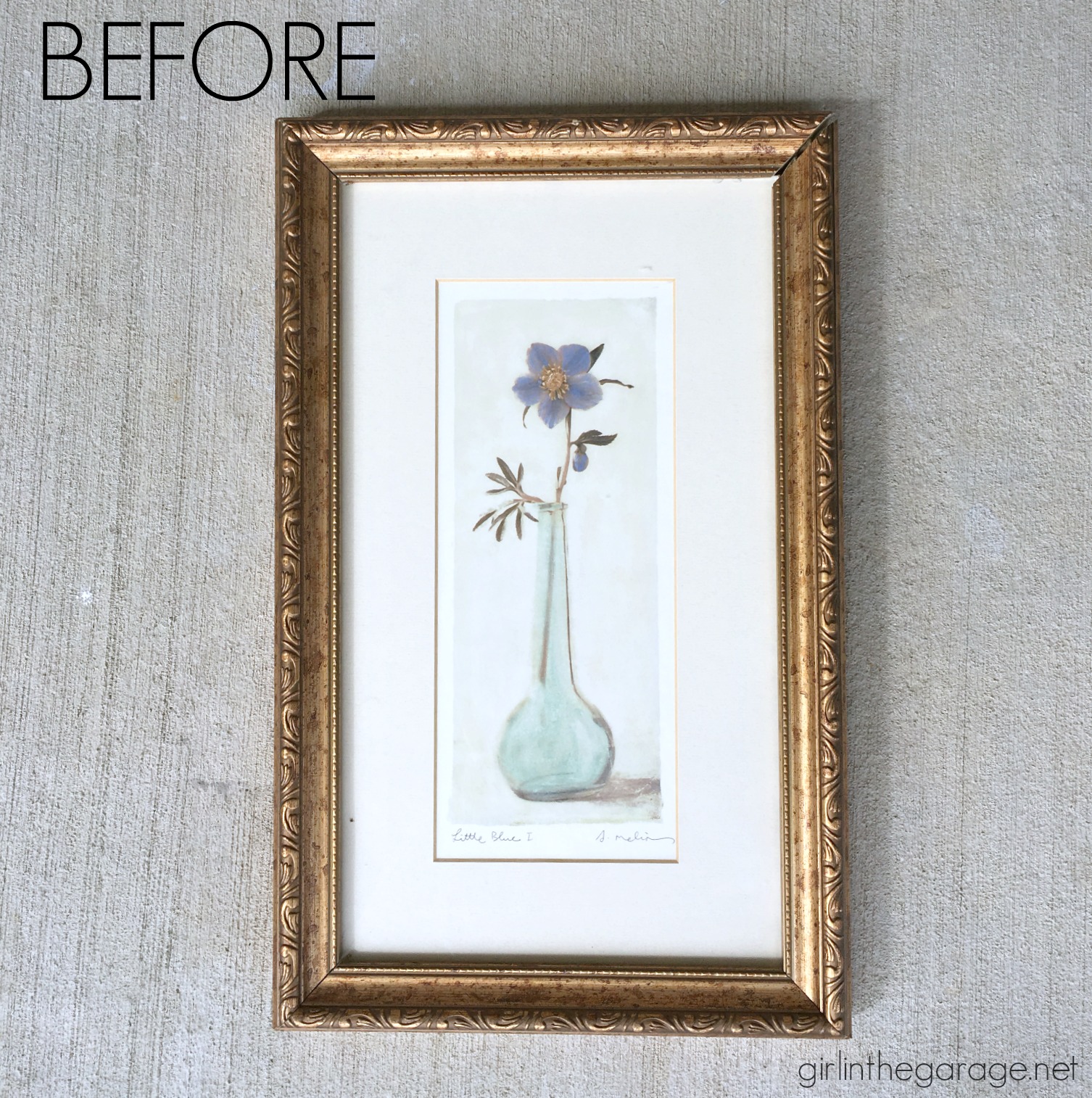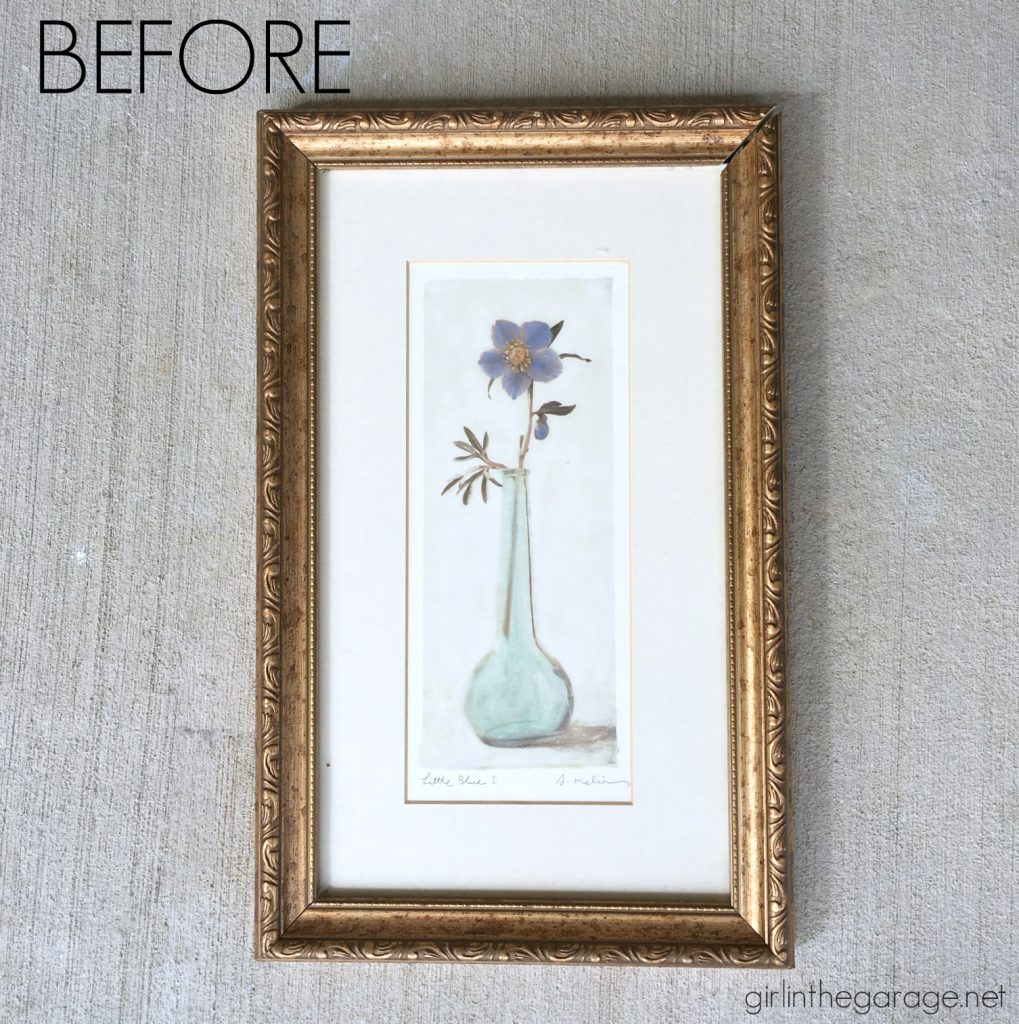 Remove the inside pieces, then paint and glue on some wooden planks. Add a metal word and you'll have this charming farmhouse-style AFTER – Planked DIY Gather Sign: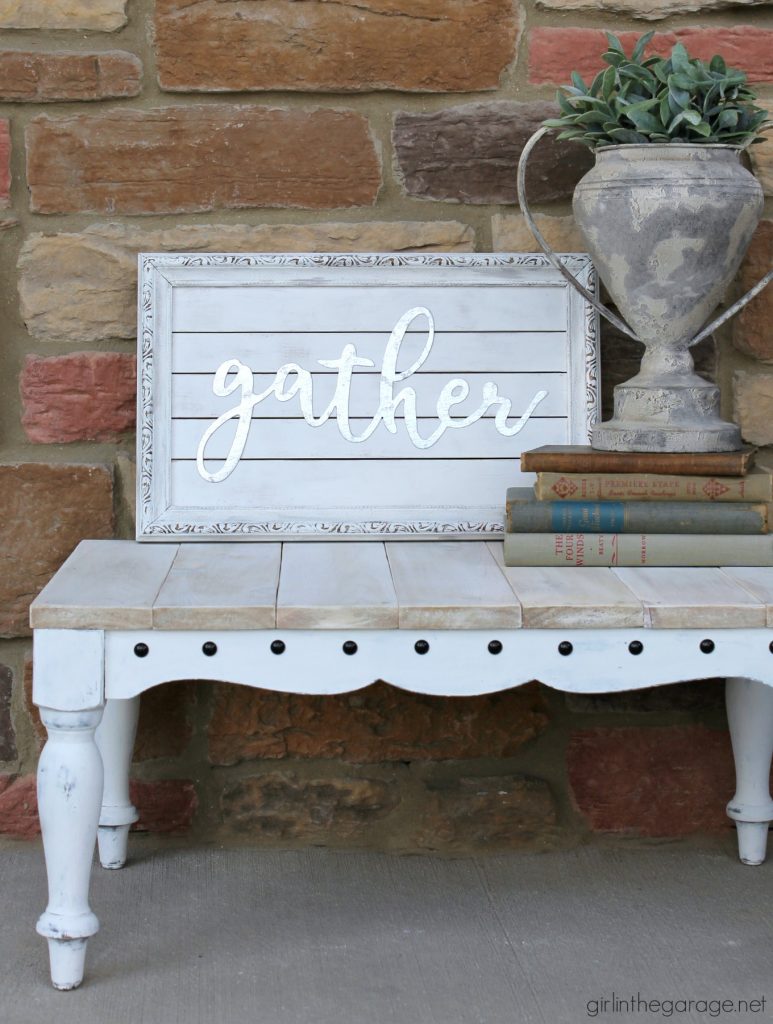 11. BEFORE – Discarded old drawers: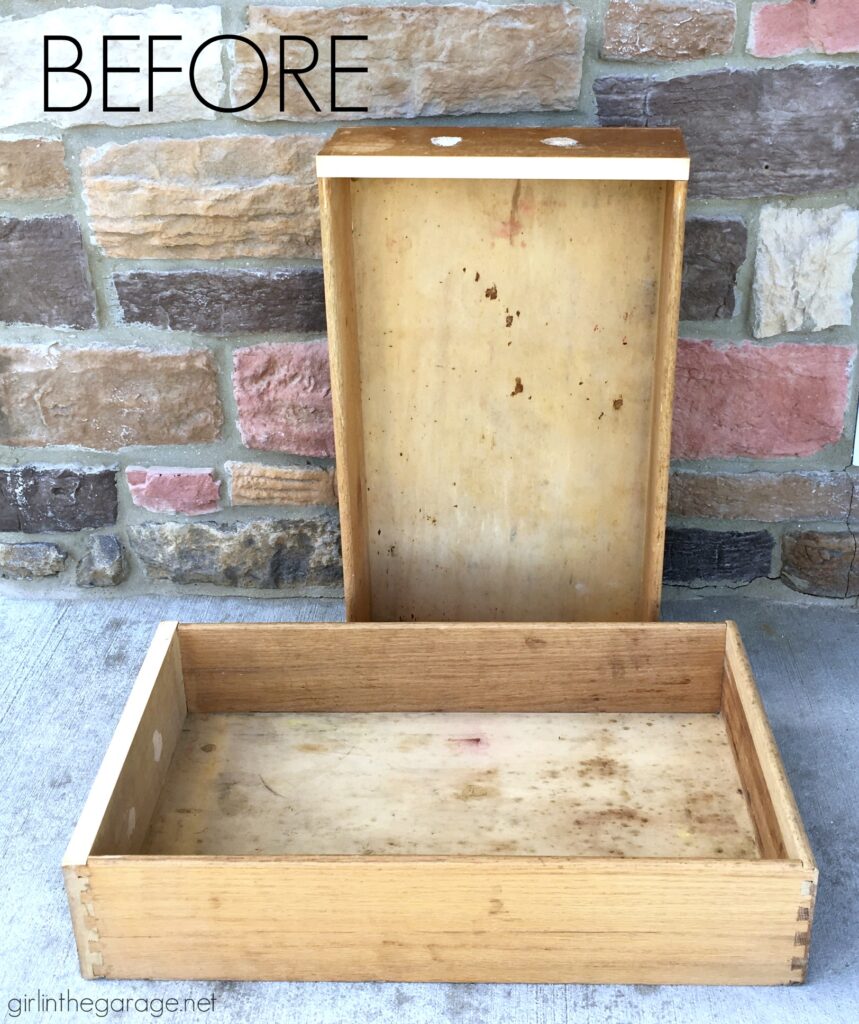 Paint, decoupage, and add a few wooden boards inside for this AFTER – Repurposed Drawers to Decorative Shelves: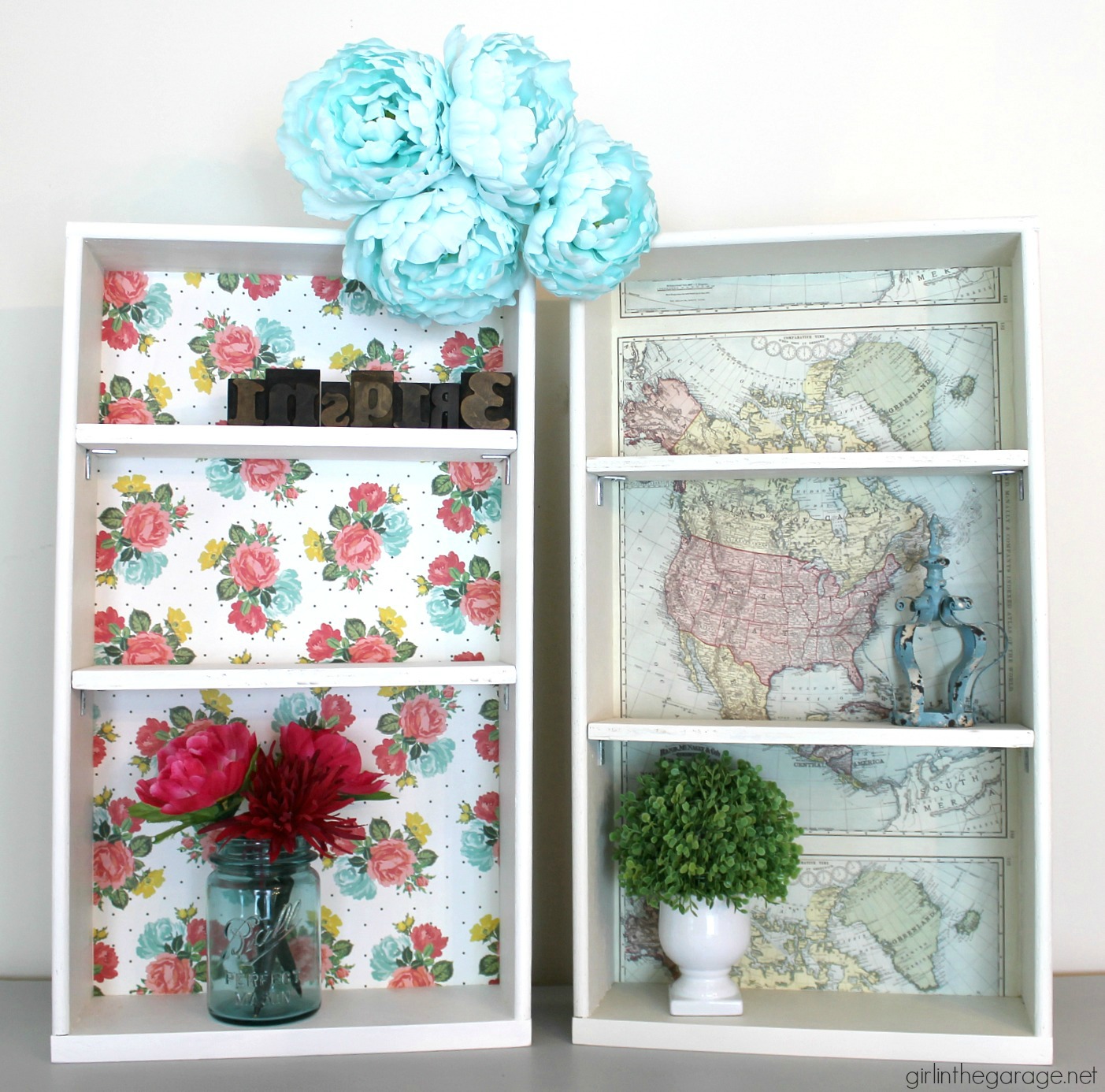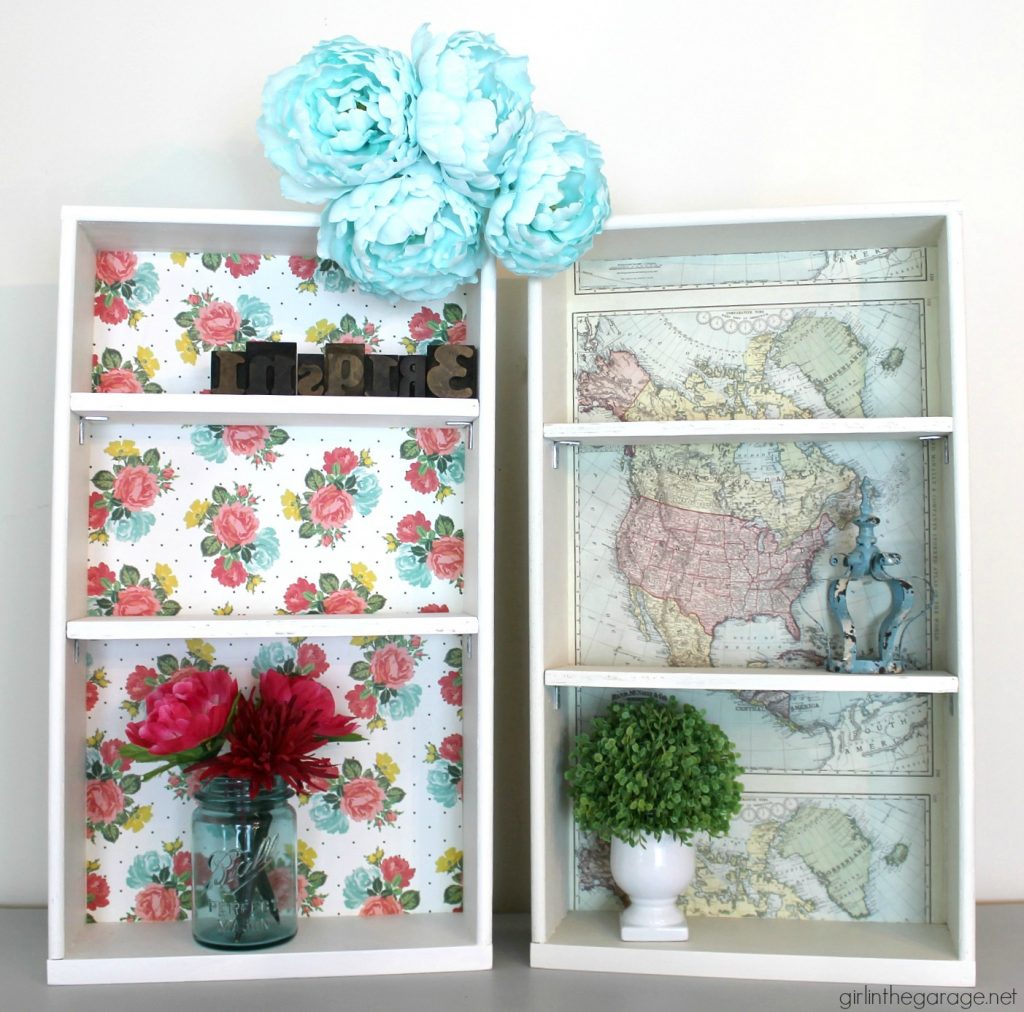 12. BEFORE – Old alphabet blocks: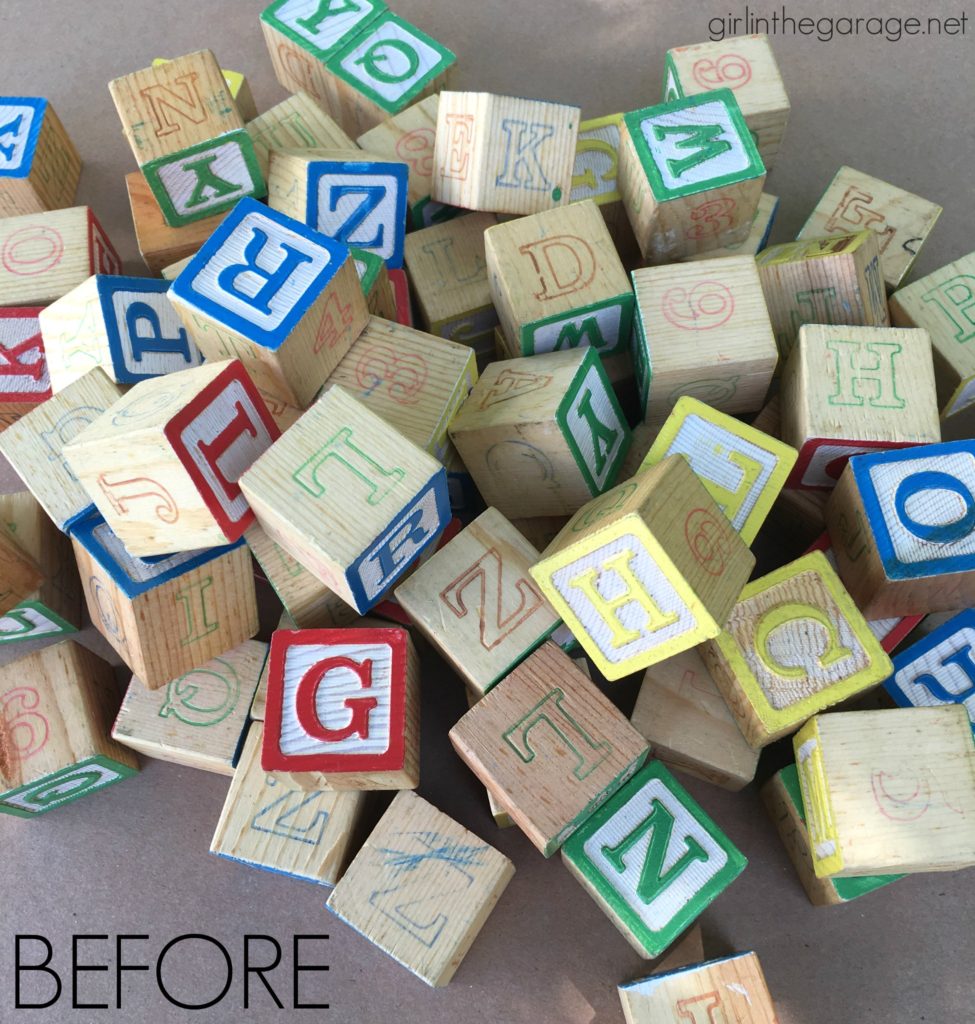 Transform them into grown up letter blocks with the power of paint and create your own messages daily – AFTER: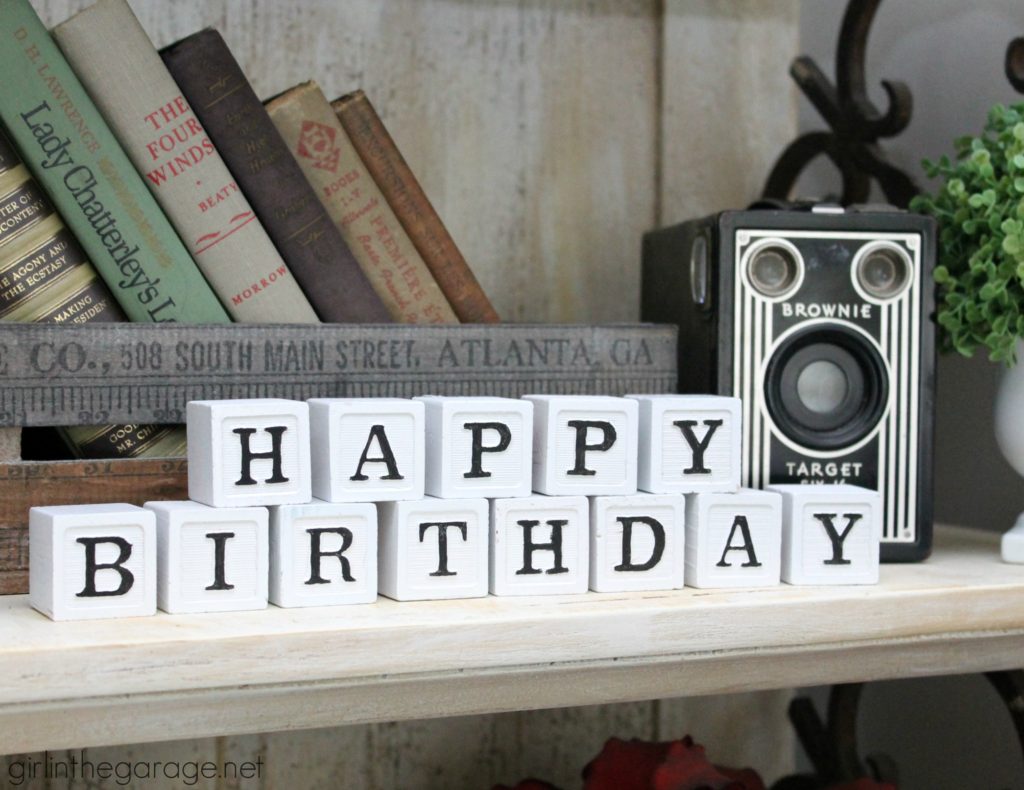 13. BEFORE – Storage with painted roosters: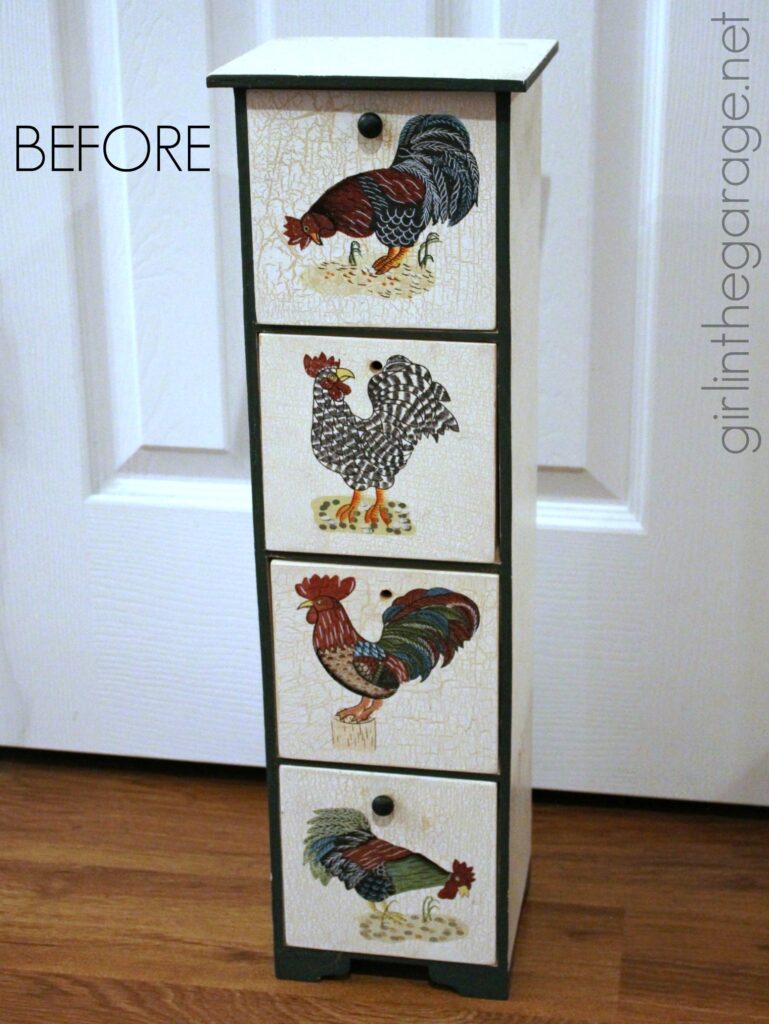 AFTER – Stylish Storage with Numbered Drawers: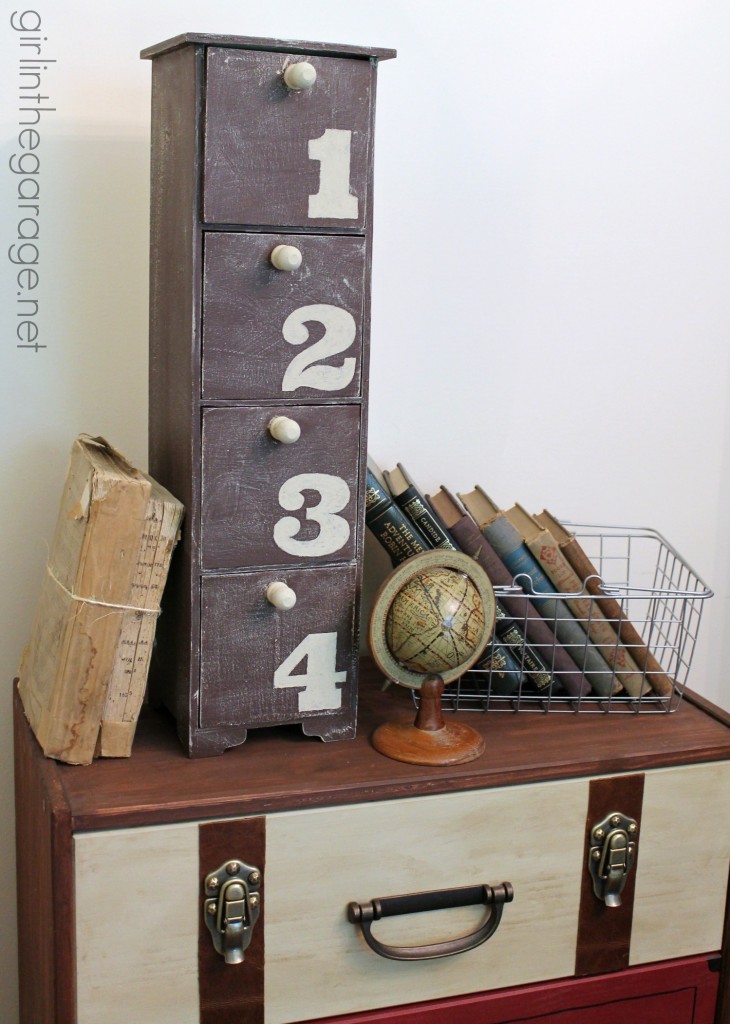 Friend, there are so many plain or outdated home decor pieces that can be transformed with a little imagination and some effort. Even just fresh paint can make a huge difference.
I hope these 13 repurposing ideas have inspired you to create some budget-friendly home decor for yourself. Feel free to share or Pin any of these projects to easily find later. Also remember you can click any of the pink links above to read the step-by-step tutorial.
I'd love to know: Which of these ideas are you most likely to try? Have an amazing day filled with creativity! – Jen