A couple months ago, a favorite local vintage shop was closing for good (don't you hate when that happens?) and of course I stopped by to see what treasures were left.  I came home with lots of goodies, including this old cabinet door: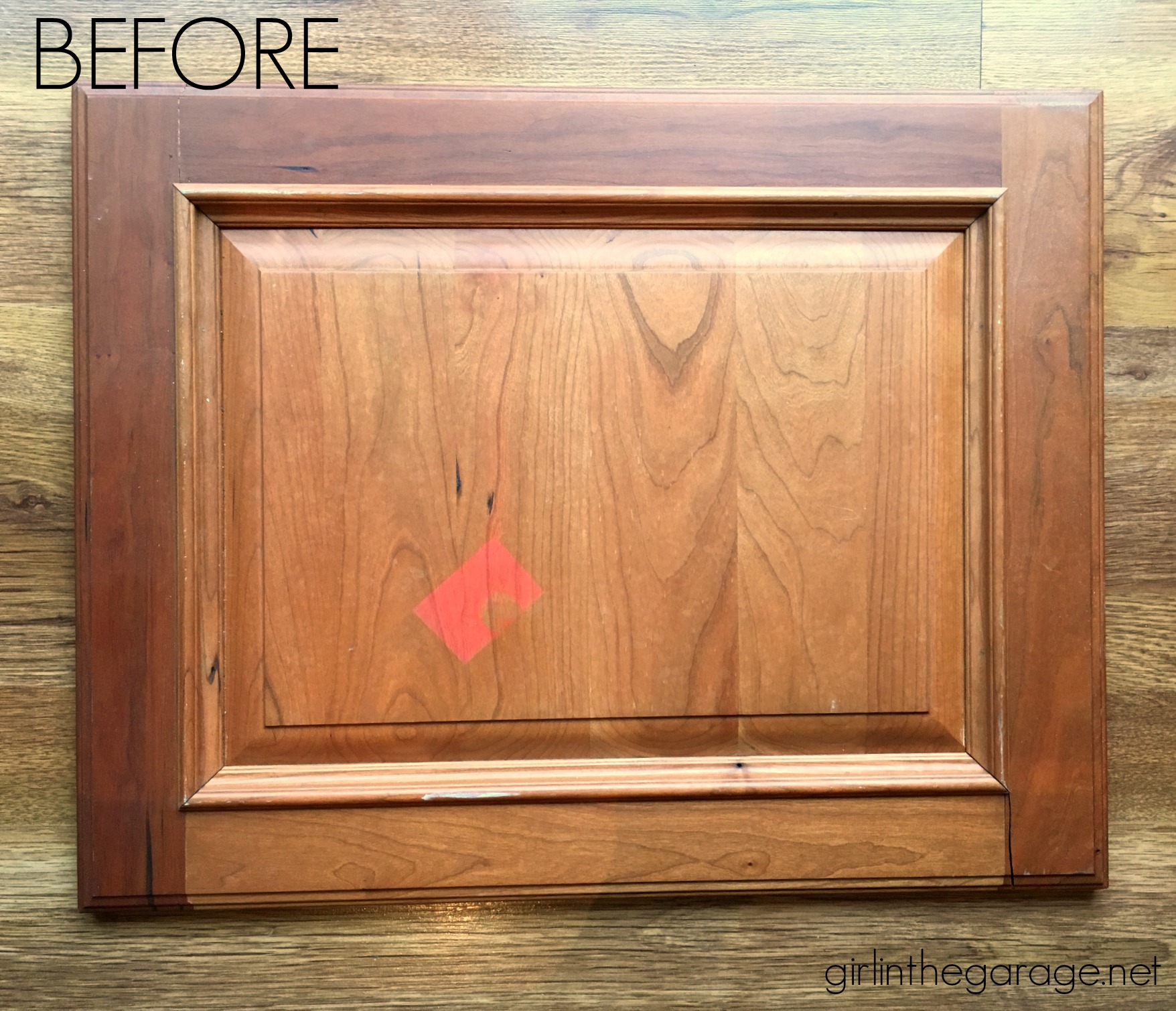 I had the perfect spot in my kitchen to hang some new chic wall decor, so off to work I went…
(pssst today is Trash to Treasure Tuesday, so be sure to visit my friends' thrifty projects at the end of this post!)
First I painted the front of the door in Annie Sloan Chalk Paint in Old Ochre, and then I added two hanging hooks on the back.  (Looking back, this seems kind of backwards – you may want to put the hardware on first and then paint… hammering chipped a little bit of my paint off, but I planned to distress it anyway.)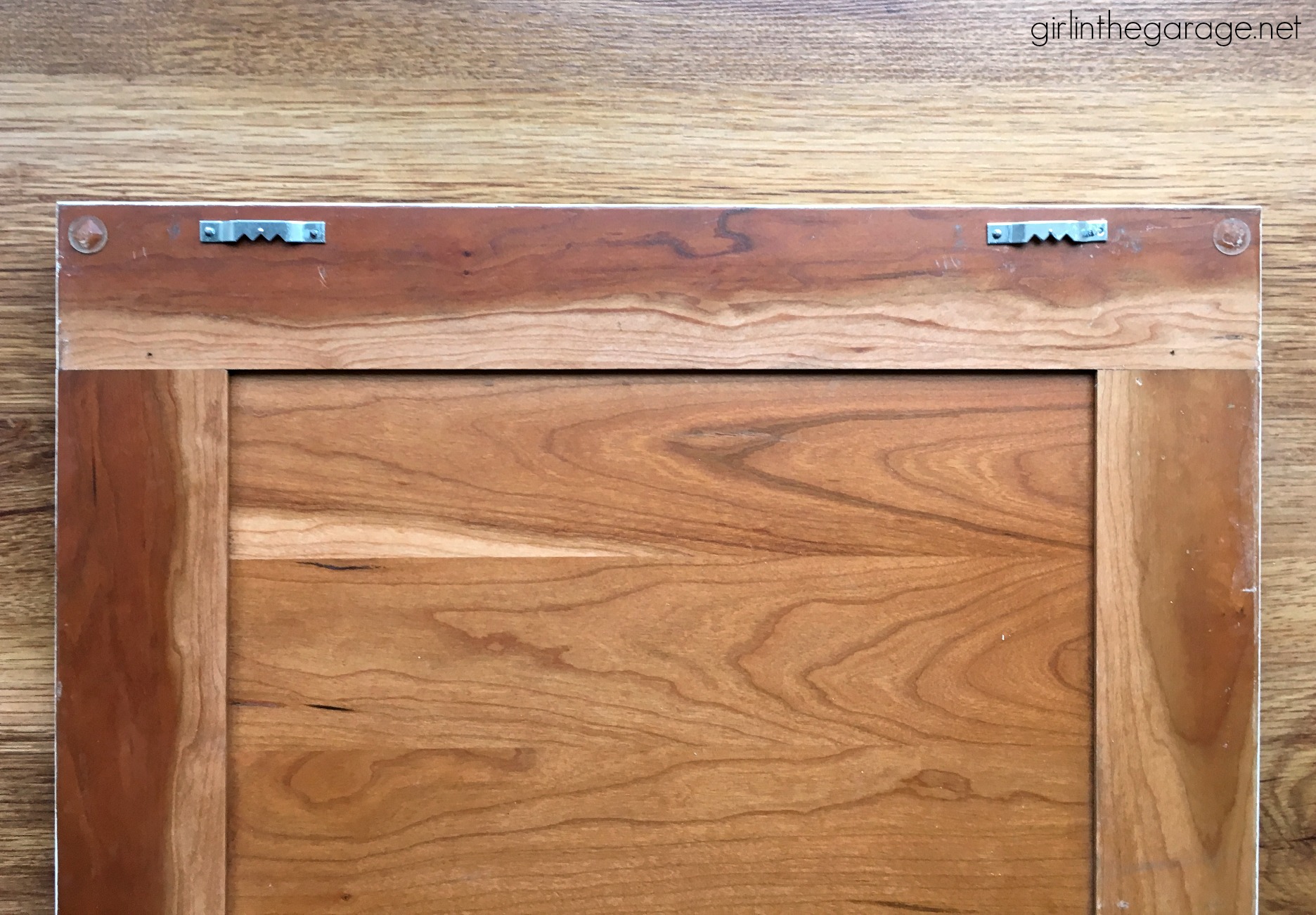 Then I added a few accessories from Hobby Lobby, like this big fancy hook which was brown but I painted to match the door (but not too much paint, I wanted the details to be obvious)…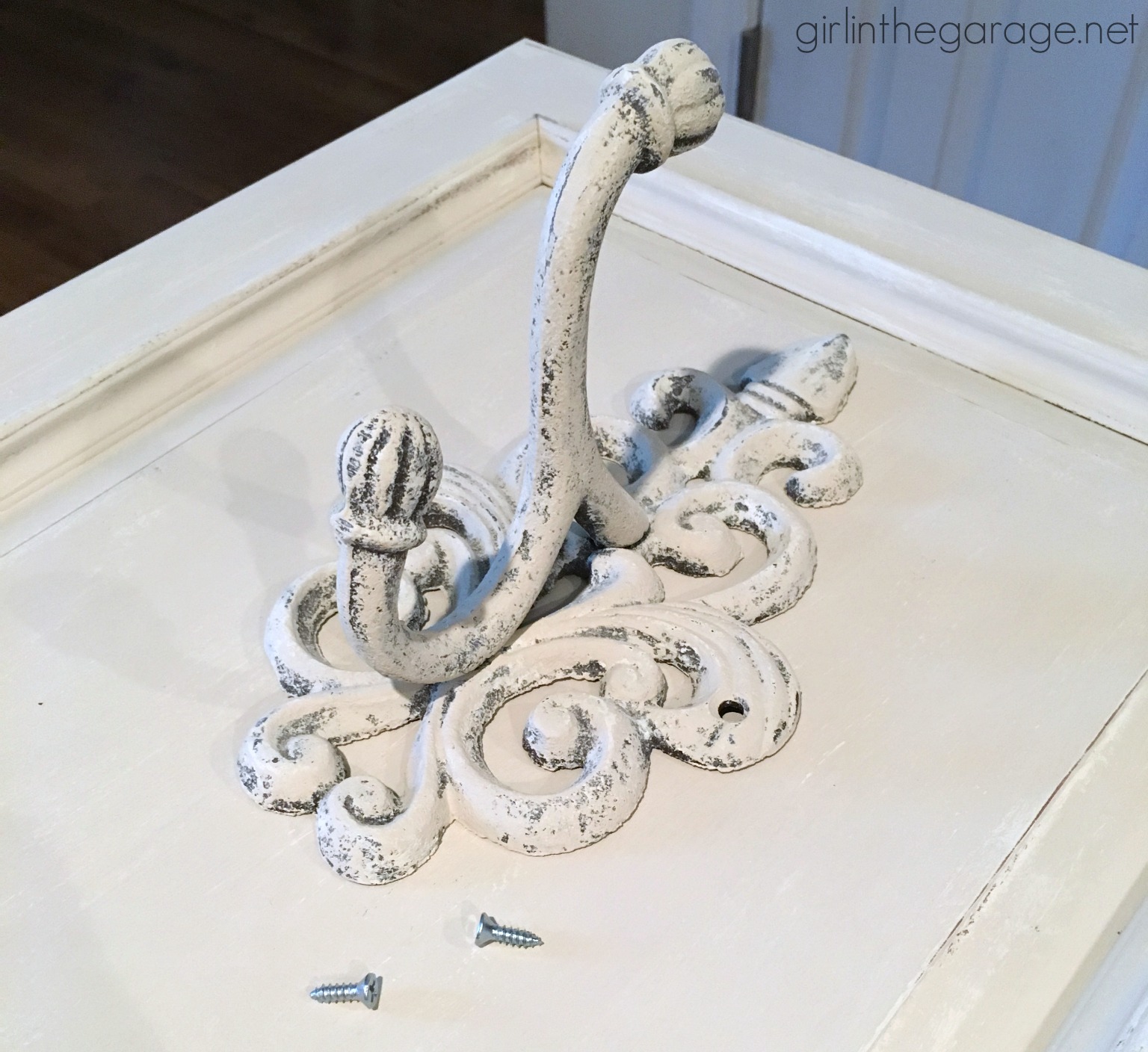 and this hanging jar.  Actually I bought two different sizes and ended up using the larger one.  I wasn't a fan of the super thick rope handle though, so I took it off and just tied on thin jute rope instead.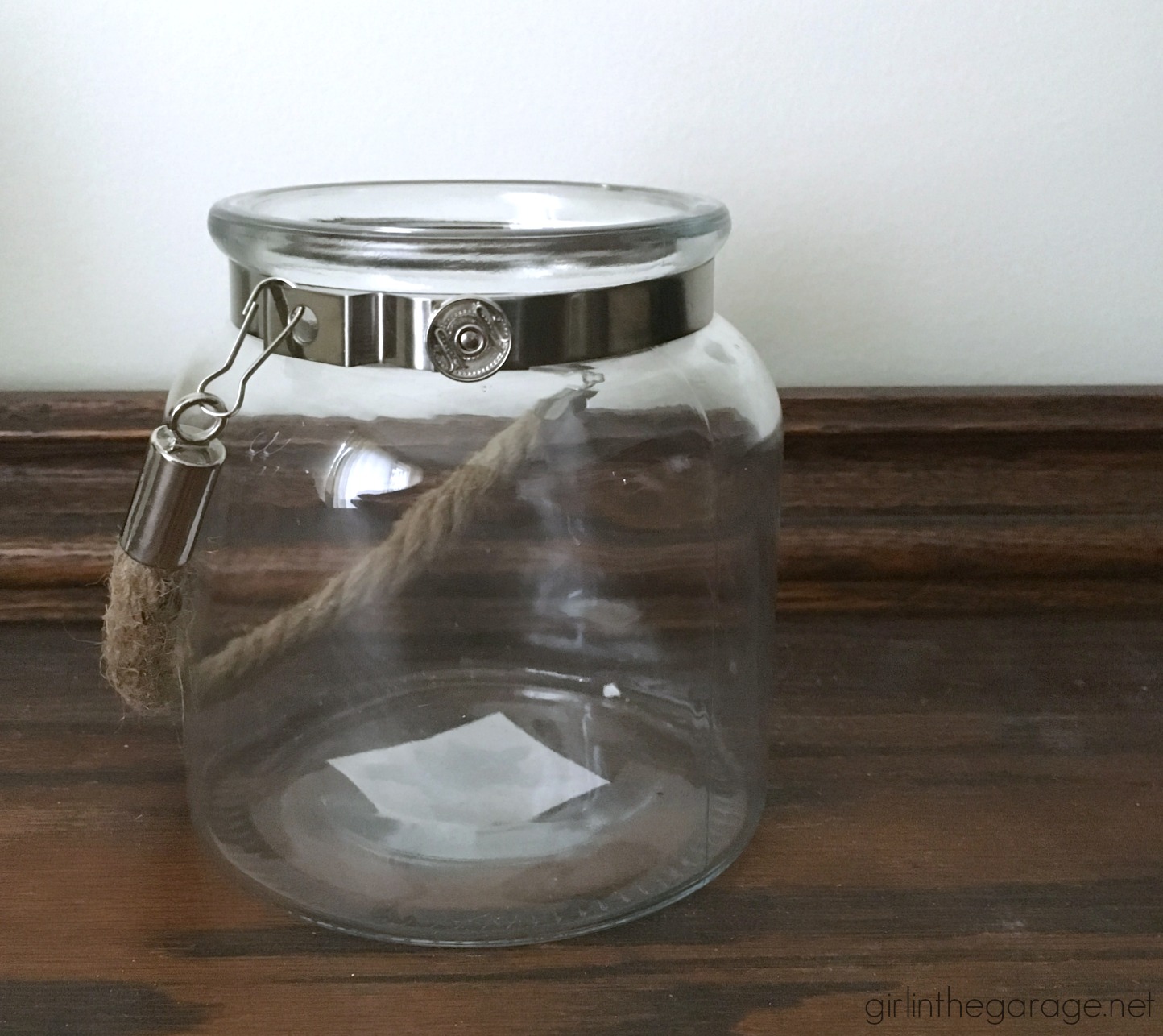 Add some lovely faux fleurs and here's what you get….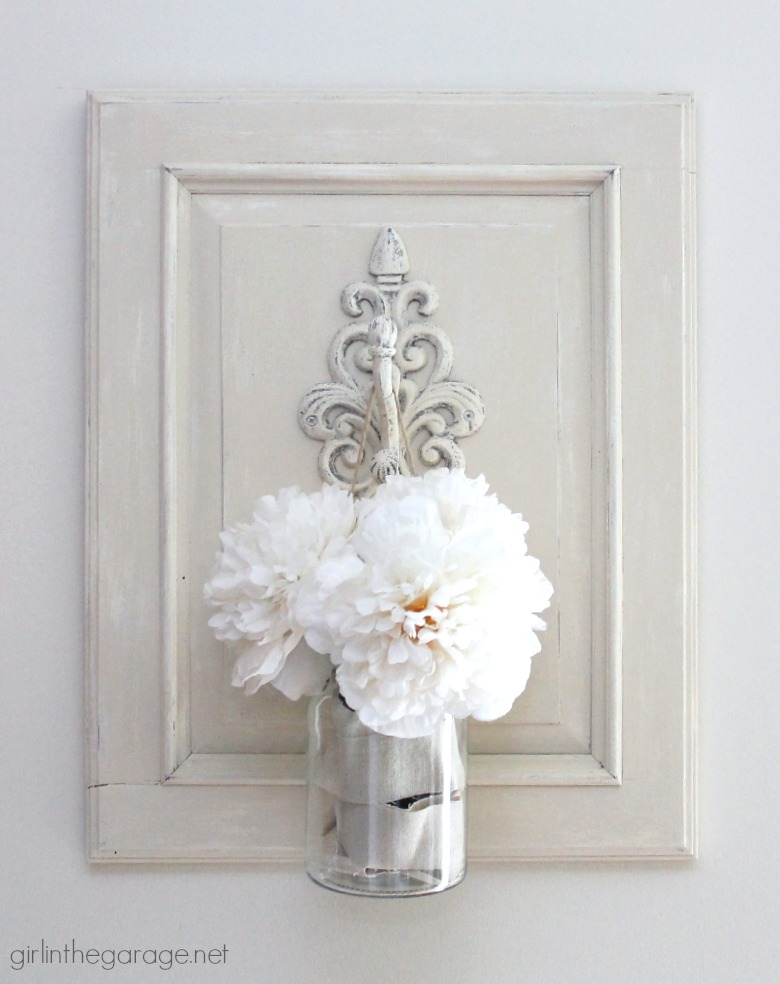 A stunning update for a castoff cabinet door, right?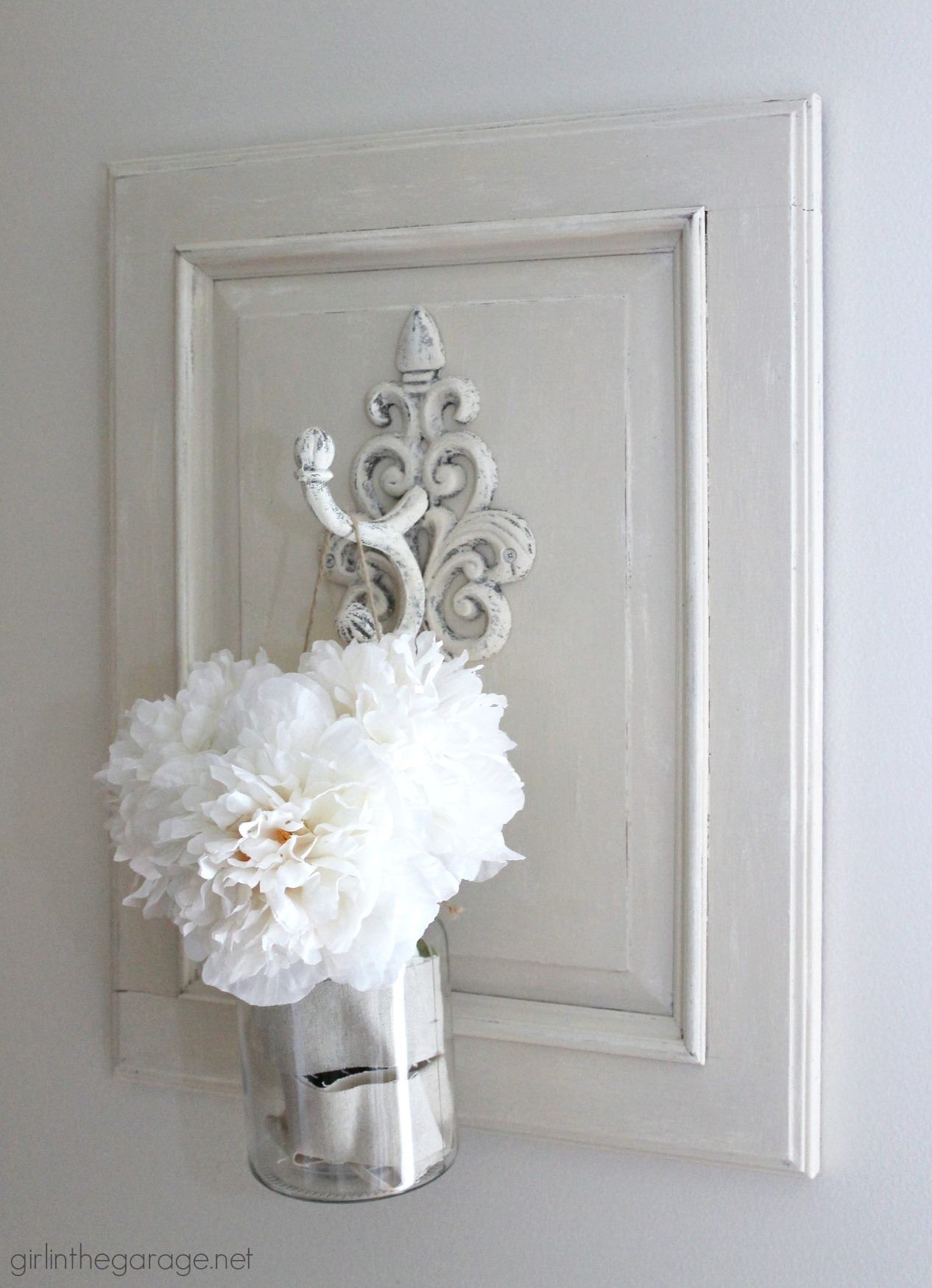 Since all the hardware on the jar is removable, I could also put real flowers in the jar if I want (and it could be easily washed after), or I could hang something else entirely different from the hook.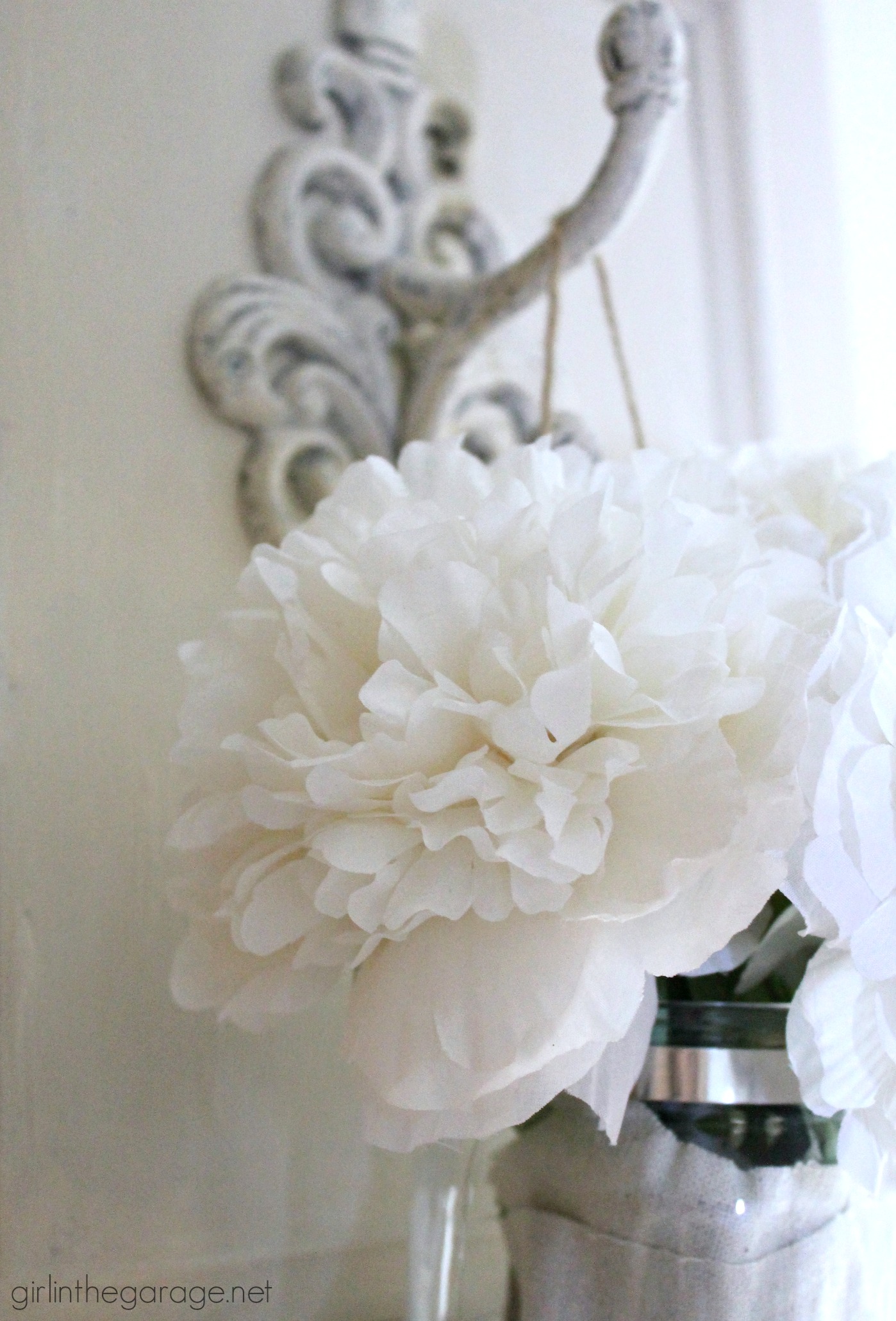 This repurposed cabinet door is just what I needed on my kitchen wall.  I don't usually do many projects for myself but this one is a keeper!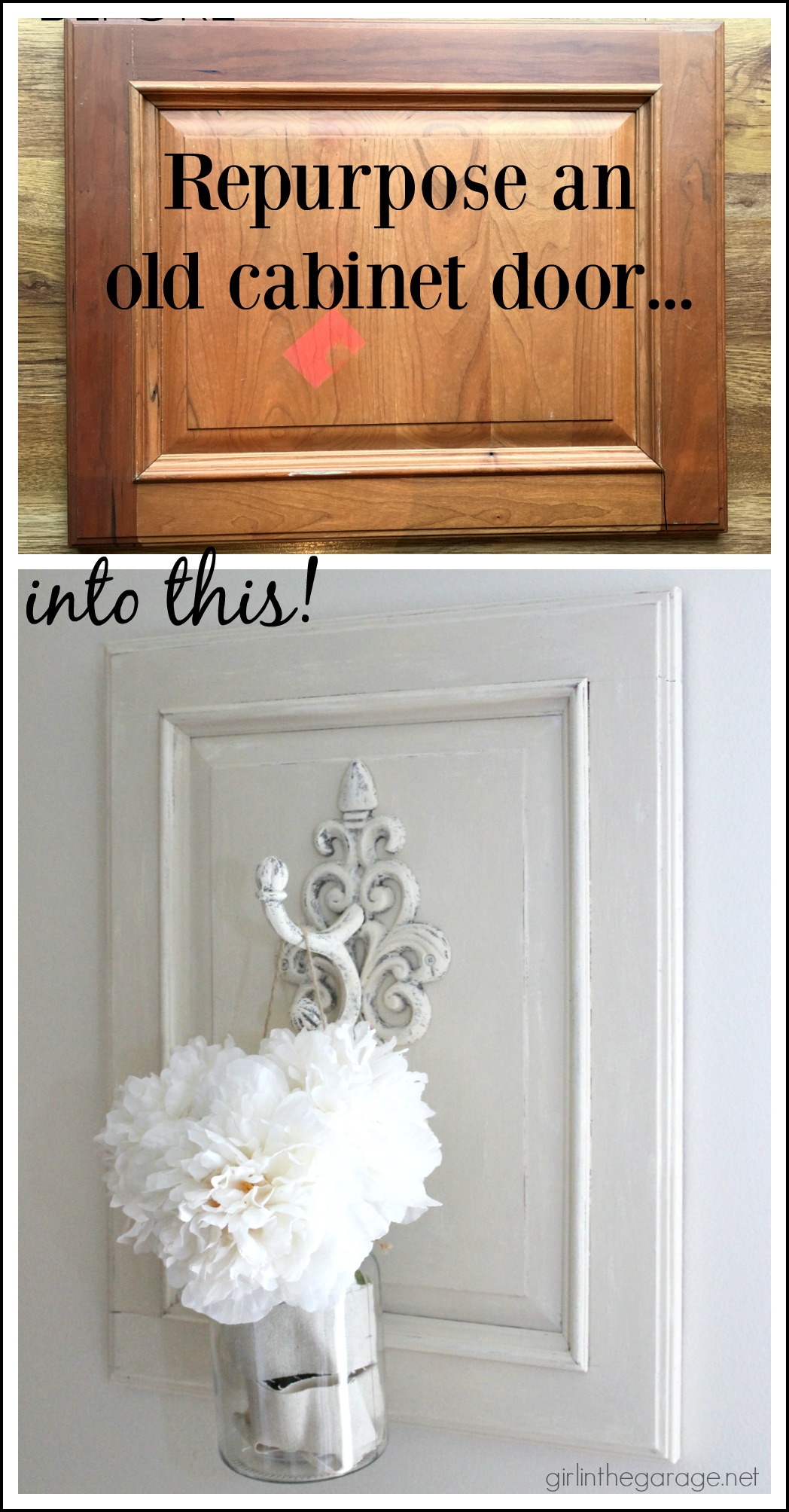 (p.s. Those are drop cloth scraps hiding the ugly green stems.)
What other ideas do you have for repurposed cabinet doors?  I'd love to hear your thoughts in the comments below.  I have another door (larger) that I'm planning a project for.
Woot Woot It's Trash to Treasure Tuesday!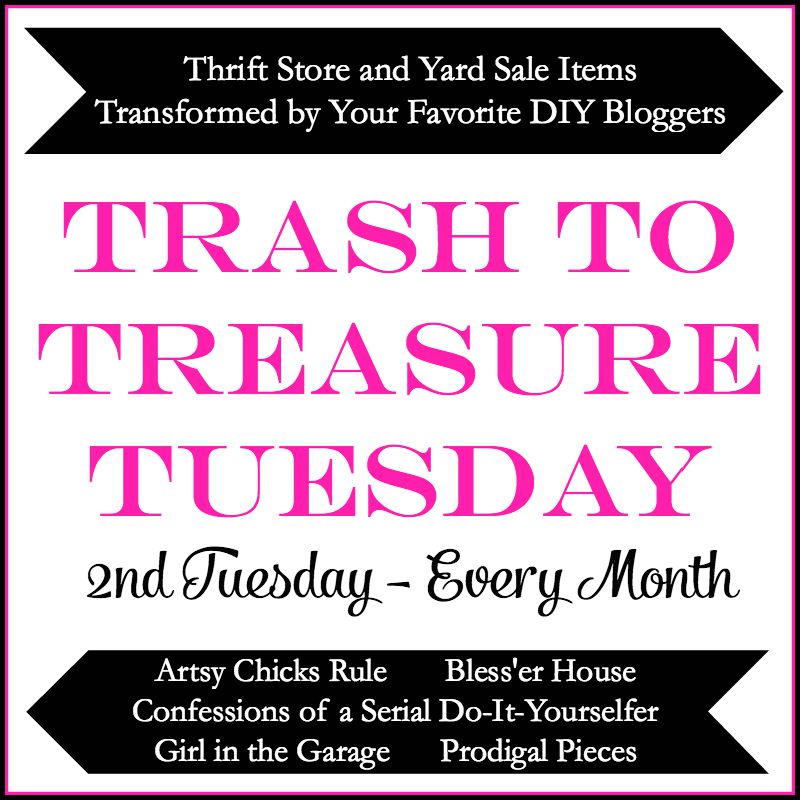 This day is so much fun every month.  I love seeing what thrifty projects my friends have come up with!  These are the Before photos – click the links underneath to see the Afters.