You've probably seen this commercial: The family is sitting around in the kitchen and no one seems to notice the nasty odor coming from the nearby garbage can/dumpster… or the woman who's driving her fuzzy dog-car through town and all everyone else can smell is major pet odor. Then a voice asks "Have you gone noseblind?"
Over time, we become so used to certain smells (or things) that they don't even bother us anymore like they once used to. Febreze might help your stinky situation, but I'm actually interested in a serious vision problem… Have you gone ugly-furniture-blind?
Take this scenario: You're in desperate need of a quick (preferably free) piece of furniture for your home. Someone gives you an old piece or you find one for dirt cheap while thrifting. It's pretty ugly but it's functional, and (YEAY) your problem is solved. You reason that A) it's only temporary and B) hey I can paint it or fix it up one day anyway…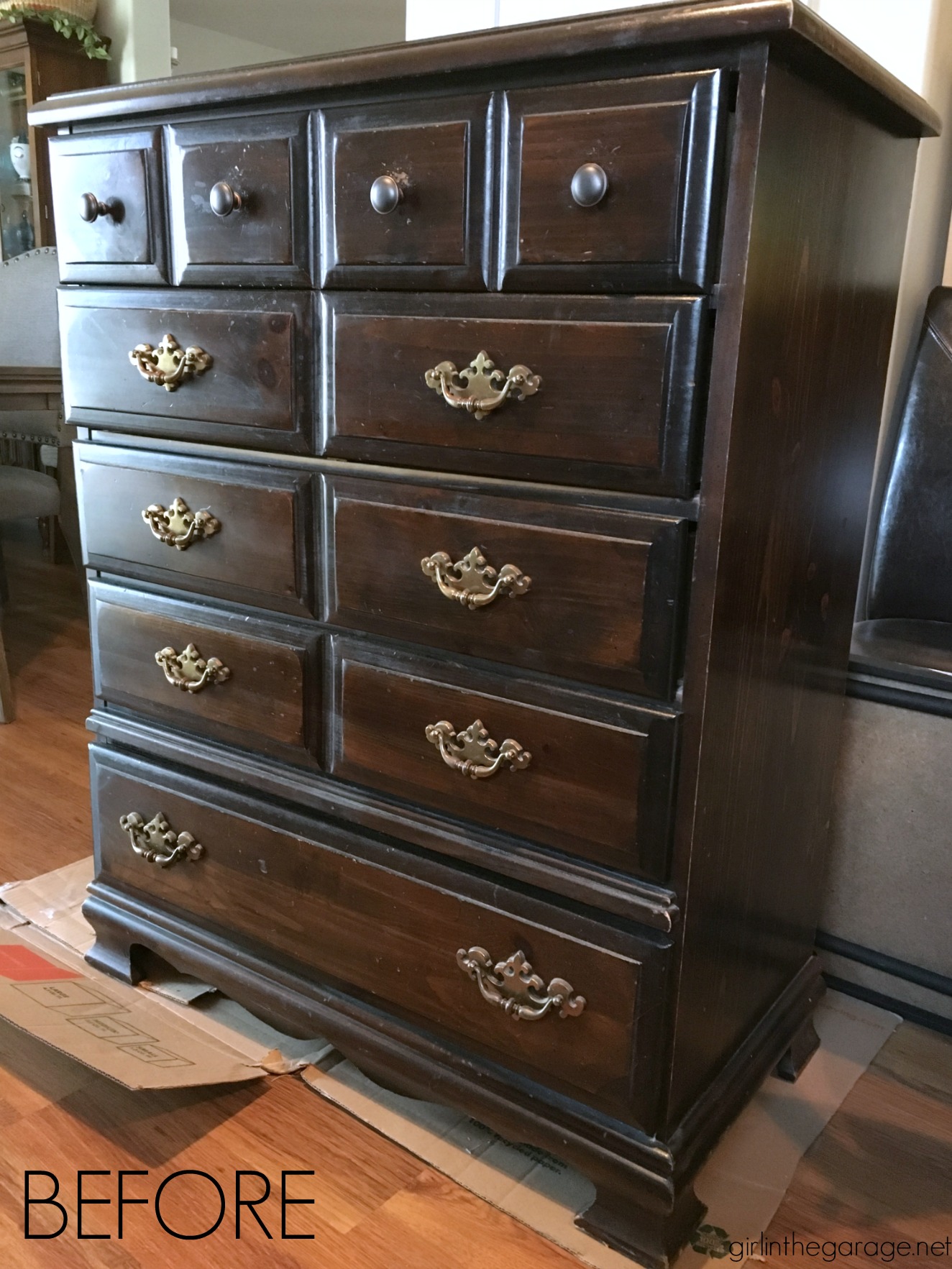 Years pass and that dresser is still as ugly as the day you got it, but you're so used to walking by it every day that it's become a blur and you no longer pay any real attention to it. You've gone ugly-furniture-blind.
(Friends, it's Furniture Fixer Upper day so don't forget to visit my friends' furniture makeovers at the end of this post for even more inspiration!)
Now you guys, there's nothing wrong with an ugly piece of furniture if you really love it that way (more power to you). BUT the problem comes when you're so busy with life and other things that you put your own personal projects and goals on the backburner… indefinitely.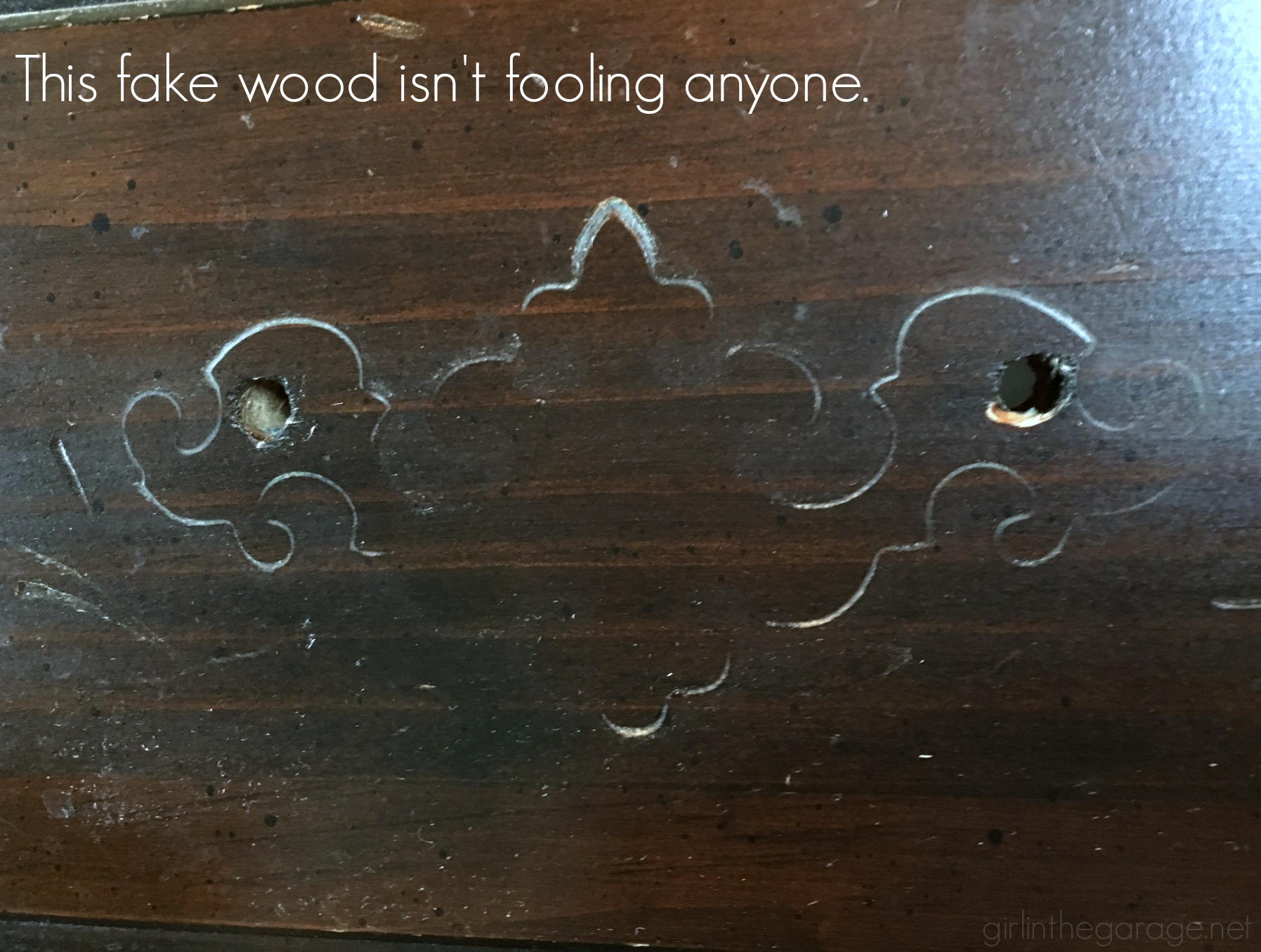 If you took a little extra time for yourself once in a while and revisited some of those creative ideas you once had and projects you planned, what amazing things could you accomplish? It could be painting a dresser – or making book page art – or repurposing old clothes into scarves.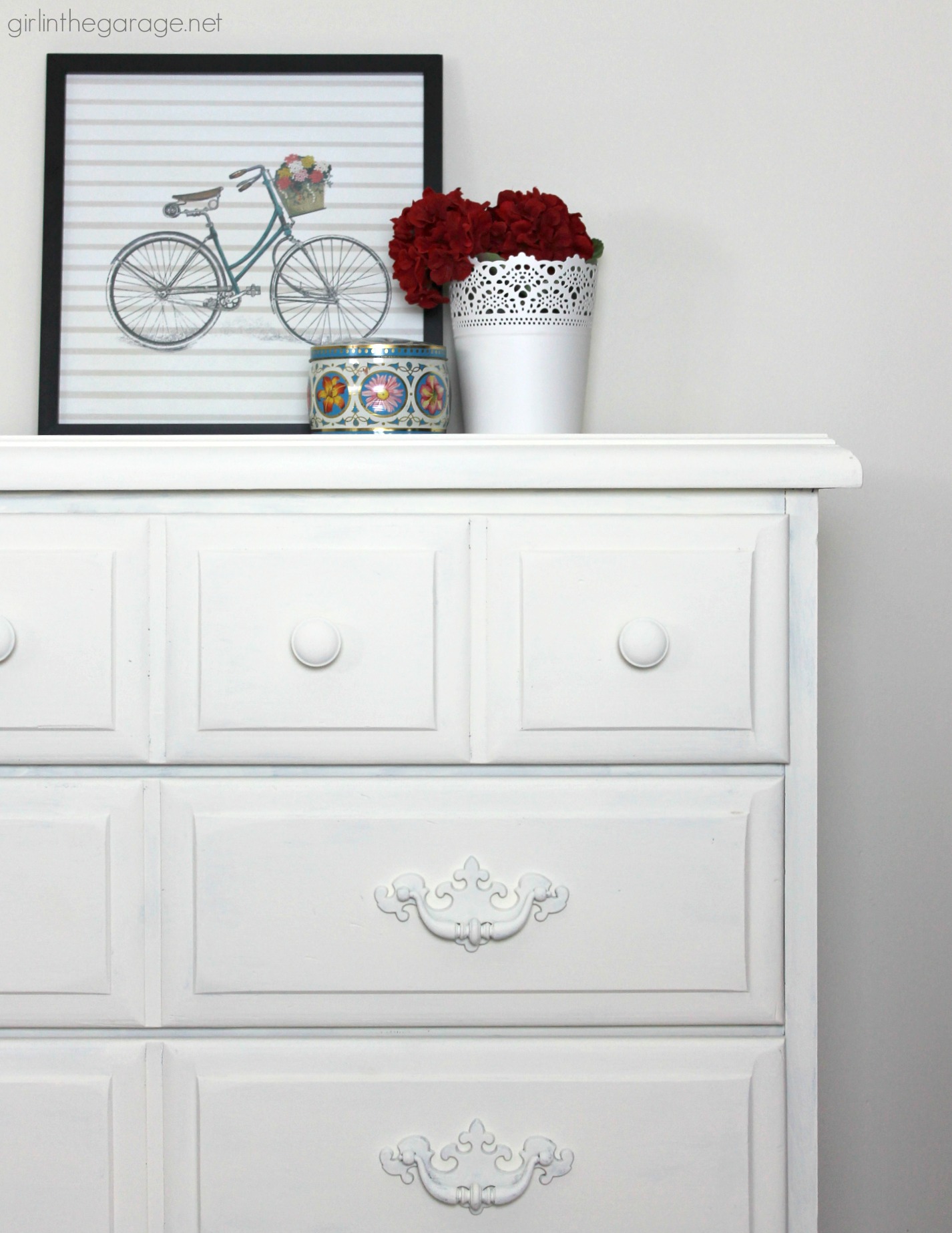 My ugly-furniture-blind project was this dresser that was given to us when we bought our house, and my husband kept his clothes in it for a few years. It was supposed to be temporary – we got it before I was painting furniture and then later it was never at the front of my mind to paint because it was upstairs and in use. It needed a makeover, but it wasn't convenient for me.
Then eventually it was replaced and ended up in the garage where it sat, still forgotten for over a year. I was digging around out there last week and saw it, really saw it this time, and wondered why on earth haven't I painted this thing yet?!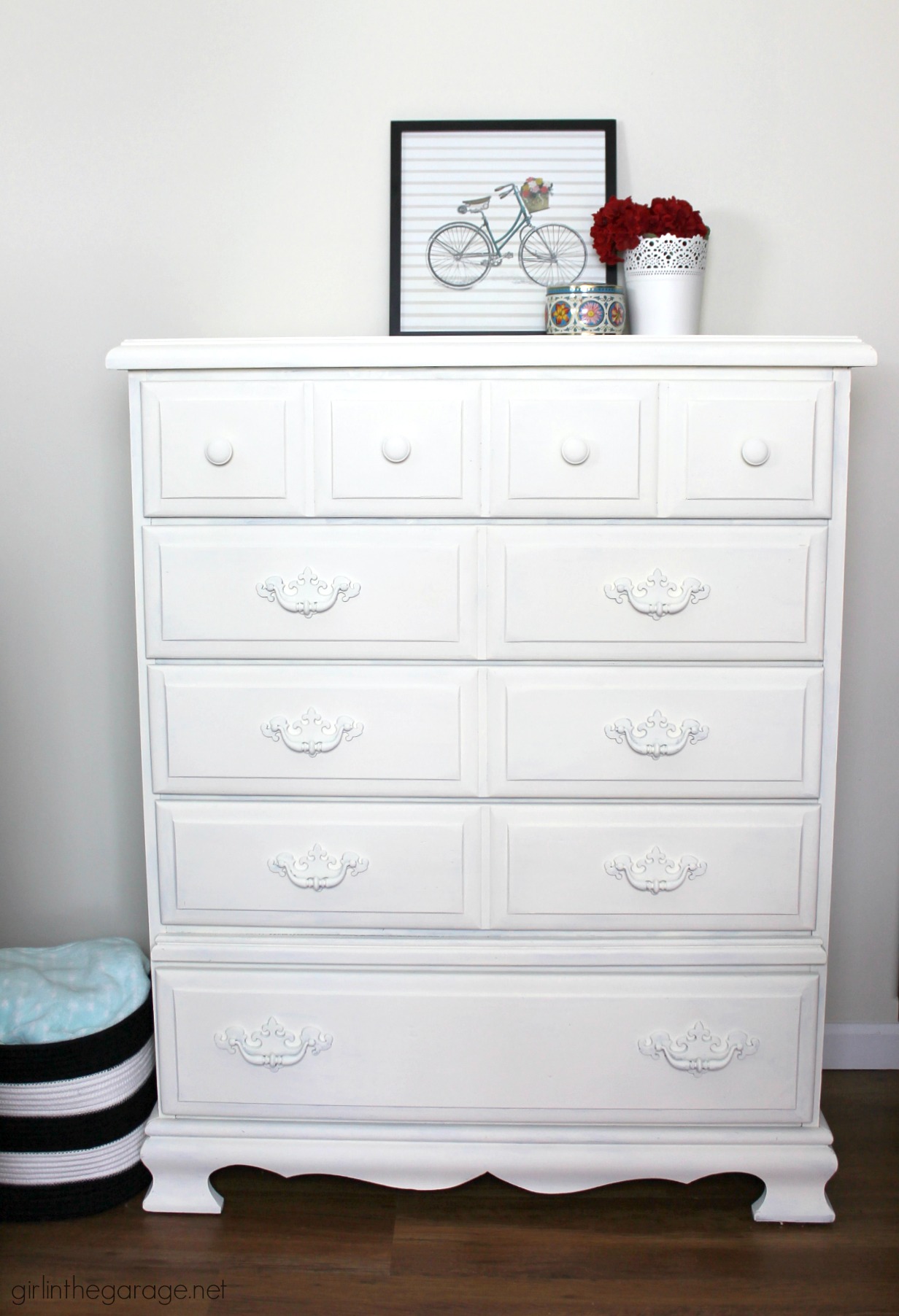 So here she is – painted in Annie Sloan Chalk Paint in Old White with clear soft wax as a topcoat. I went shopping for new pulls but none of them seemed right. The original hardware was etched into the drawers already so it seemed meant to be to keep them. (Who knows what happened to the original knobs on the top drawer…)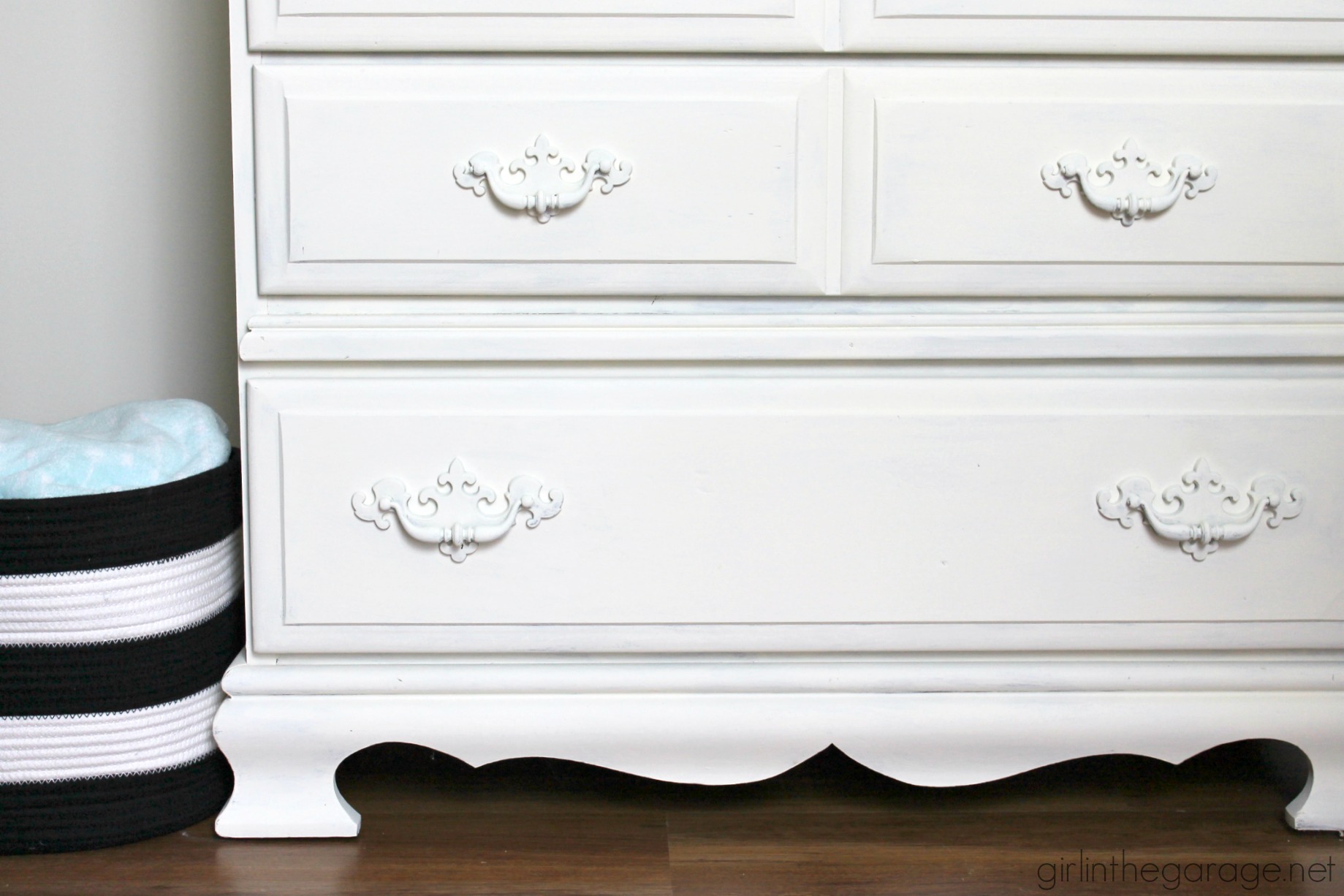 The whole thing looks much lighter and brighter in white though!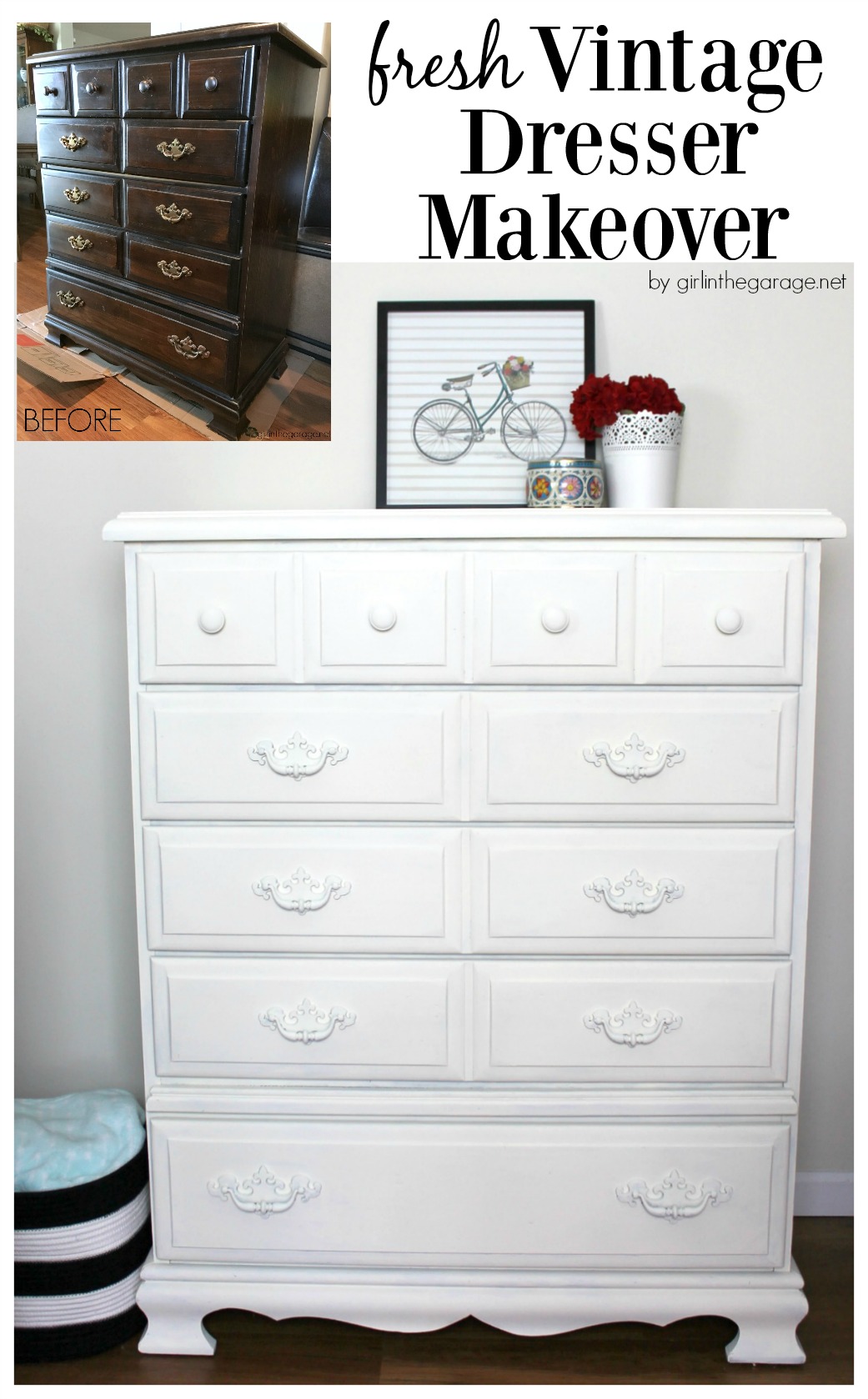 So tell me – do you have any pieces in your home that you've gone ugly-furniture-blind to? Or do you have a long-lost creative project idea that you need to revive from purgatory? Let me know about it, and then do me a favor and commit some time this weekend to working on it. 🙂
*
Today the Furniture Fixer Upper friends are sharing our latest furniture makeover tutorials – be sure to visit each one below for creative inspiration!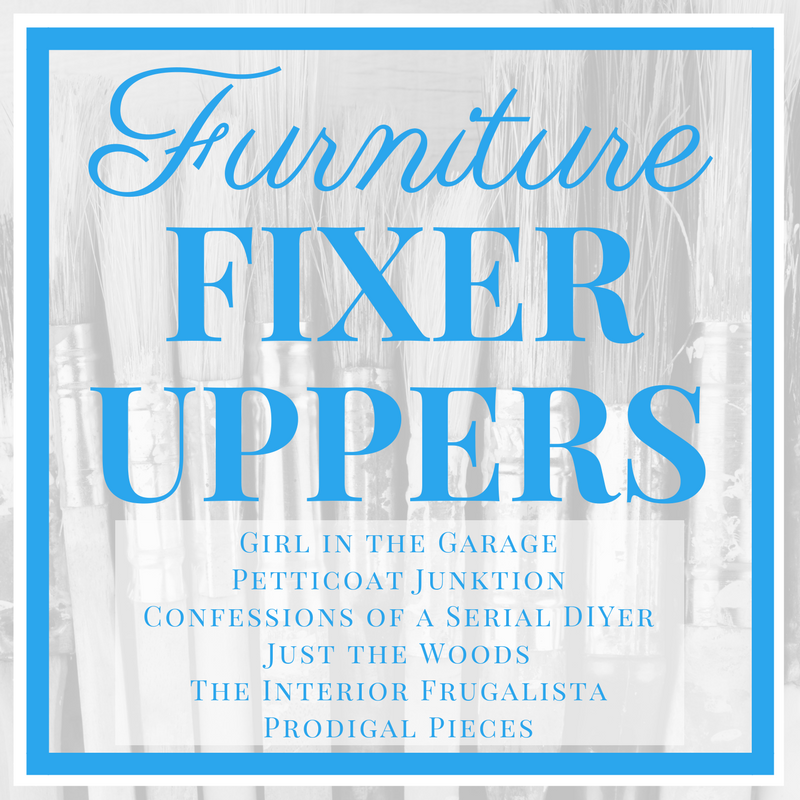 Below are the Before photos – click the blog links underneath to see the Afters.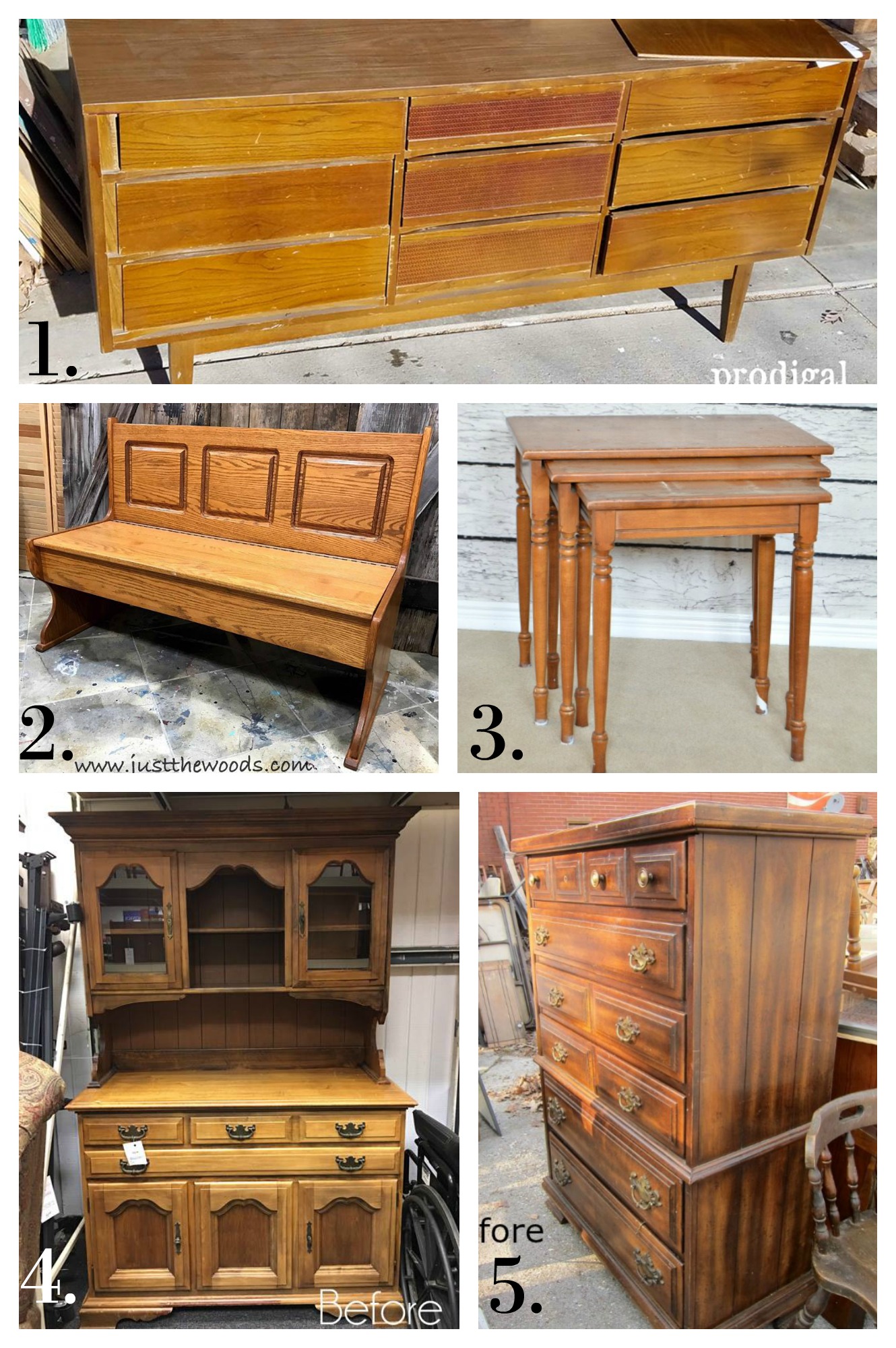 1. Prodigal Pieces
2. Just the Woods
3. The Interior Frugalista
4. Confessions of a Serial DIYer
5. Petticoat Junktion