Hello, lovely friend! Do you have a penchant for old, decorative artwork and frames? I know I do! There are so many ways to update and repurpose them, like this DIY gather sign I made below.
Here's a thrifted art piece that I transformed for this month's Trash to Treasure Tuesday project…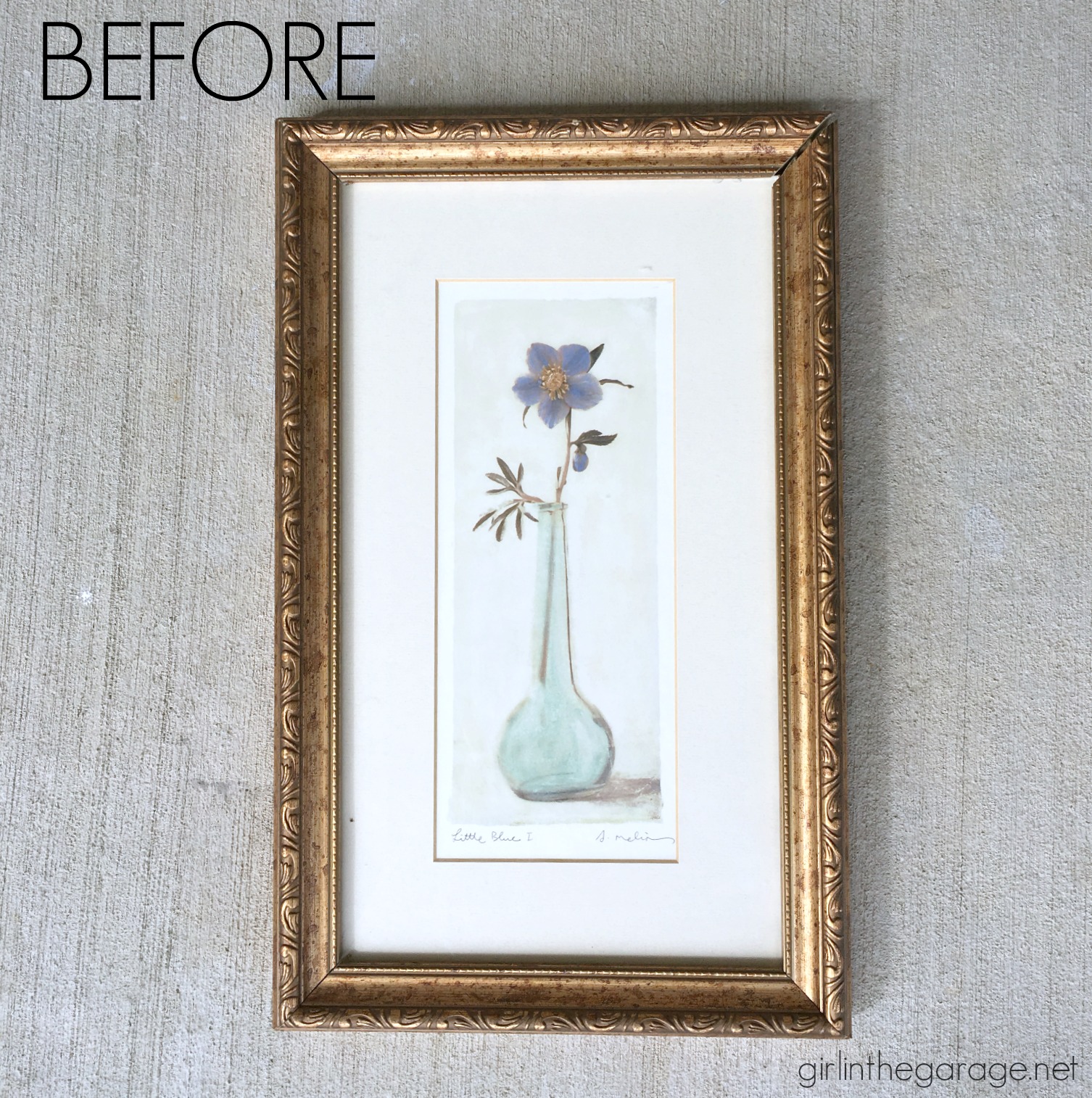 It was actually part of a set of four, and I already repurposed some of them into DIY memo boards a while back…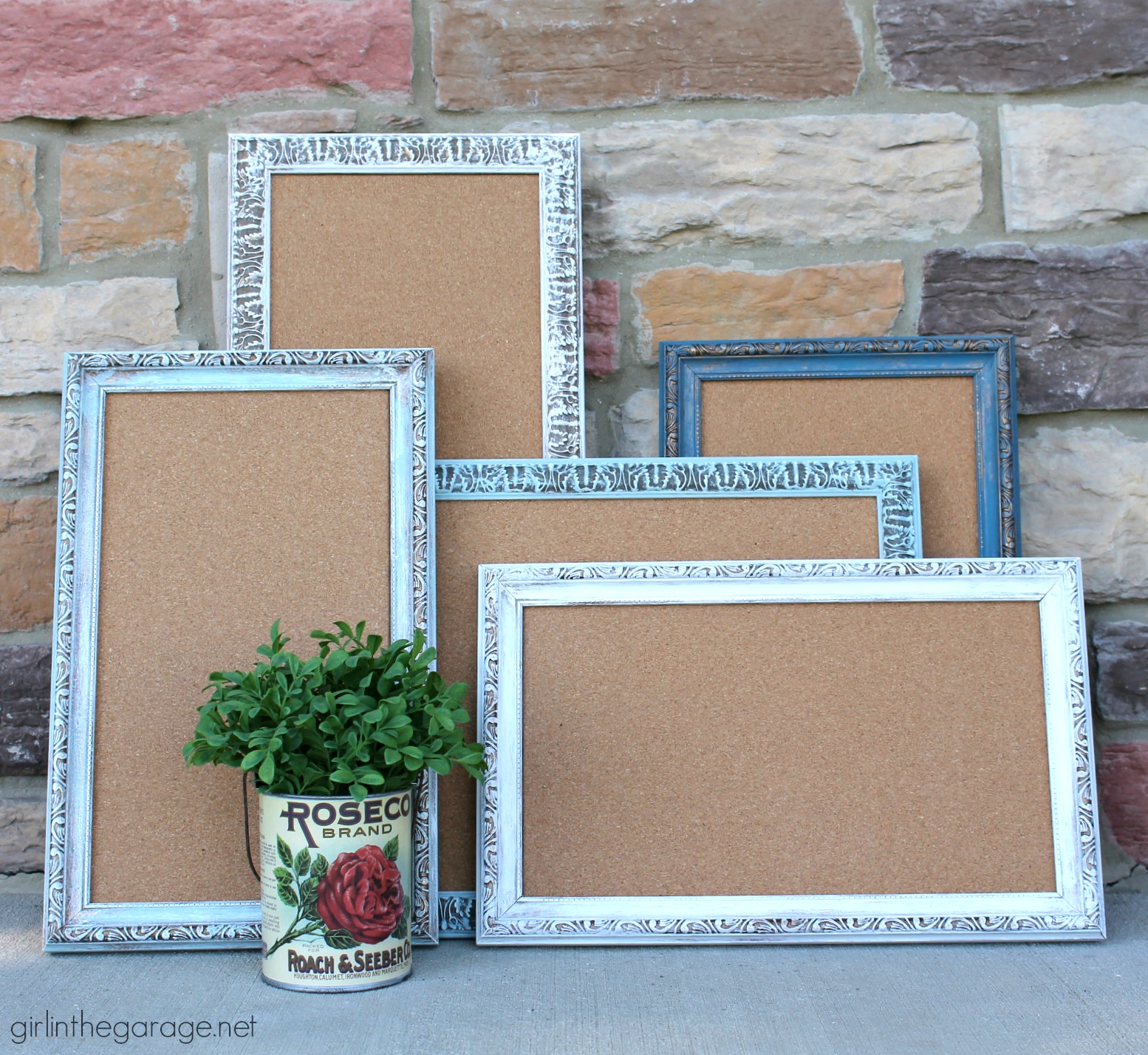 * Today is Trash to Treasure Tuesday, so stick around to the end of this post to see my friends' awesome makeovers too. Also, this post contains some affiliate links so you can easily find the products I use and recommend. Find a list of all my favorite tools and products for DIY projects Here.
For this last lonely thrifted art makeover, I started by turning it around and removing the back. It was easy to pull the staples out with my staple remover (that works really great on upholstery too).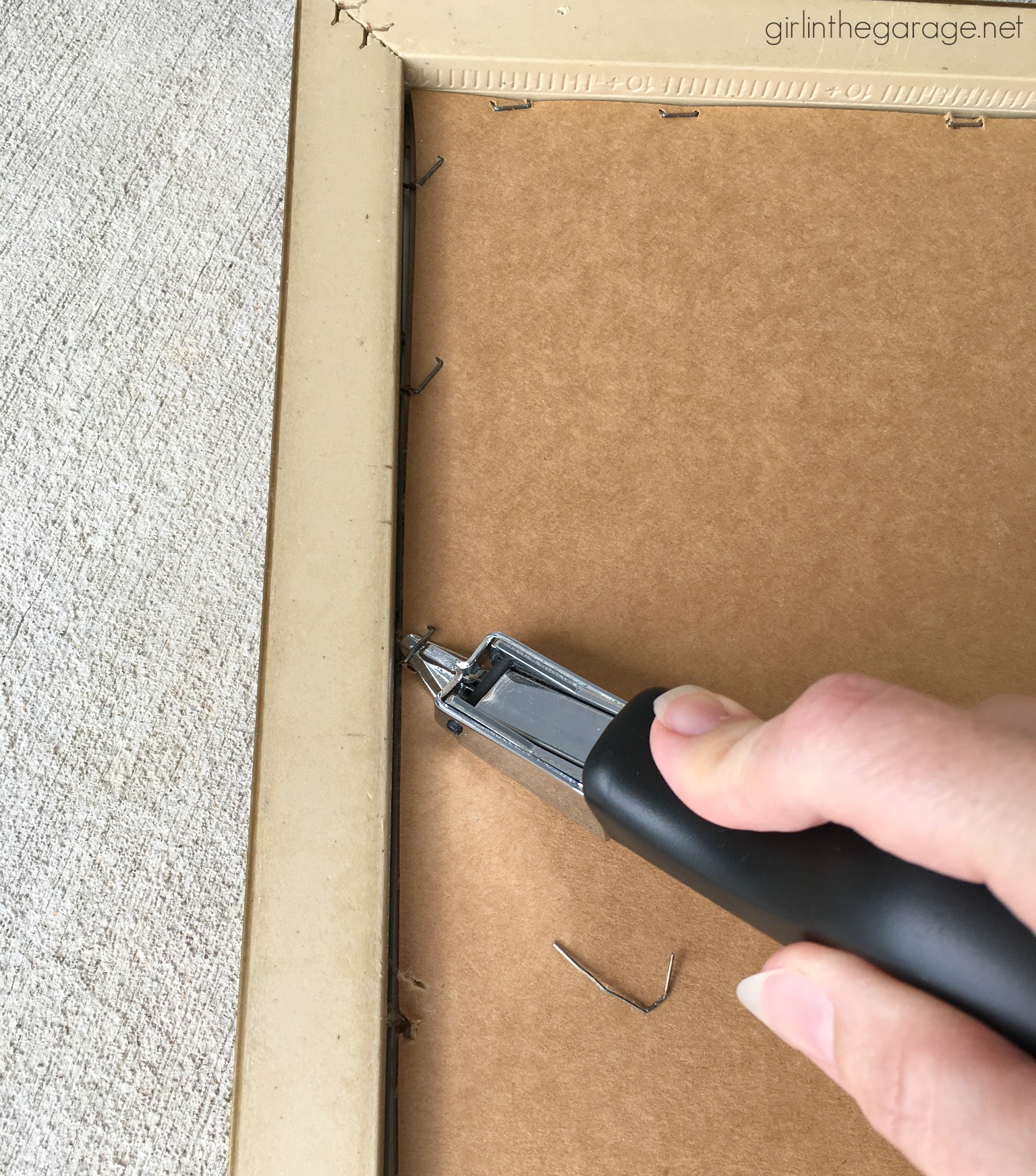 After everything was removed, I discovered the frame had come undone on one corner. Bummer.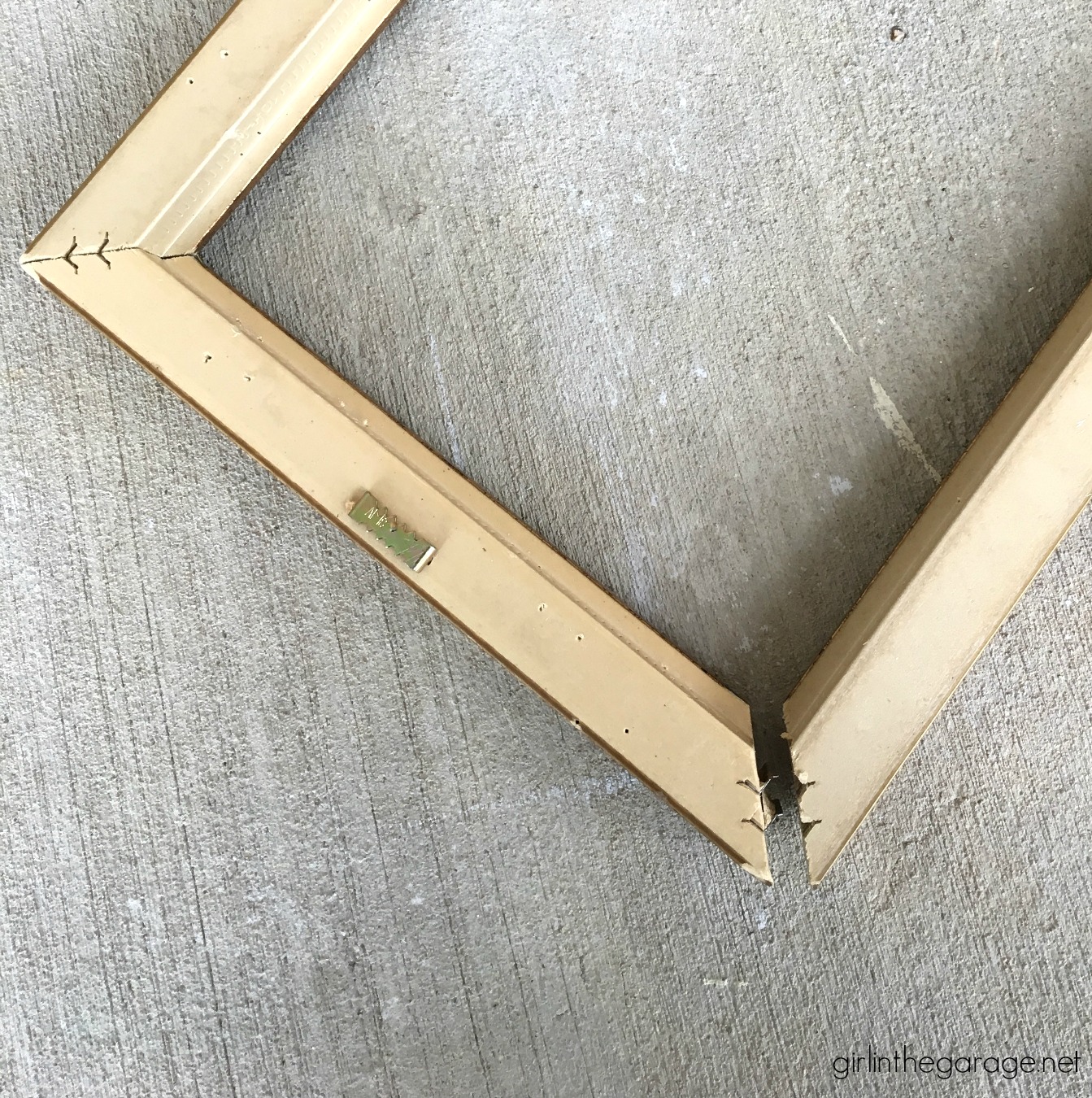 Of course my favorite super glue fixed it perfectly. (Let it dry for 12-24 hours before moving the piece too much.)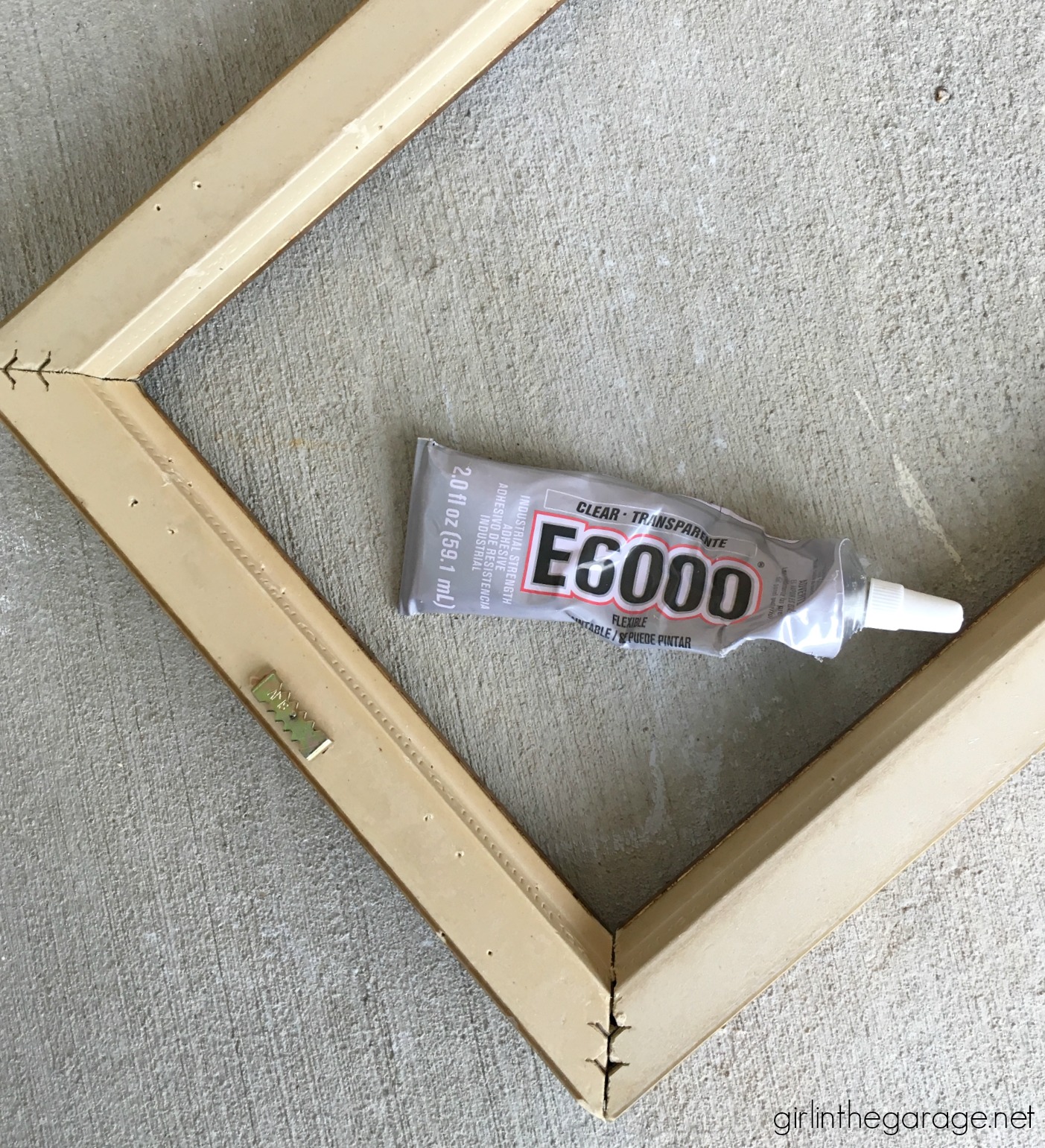 Then Guy in the Garage cut five wood planks (about 1/4 inch thick) to fit inside the frame.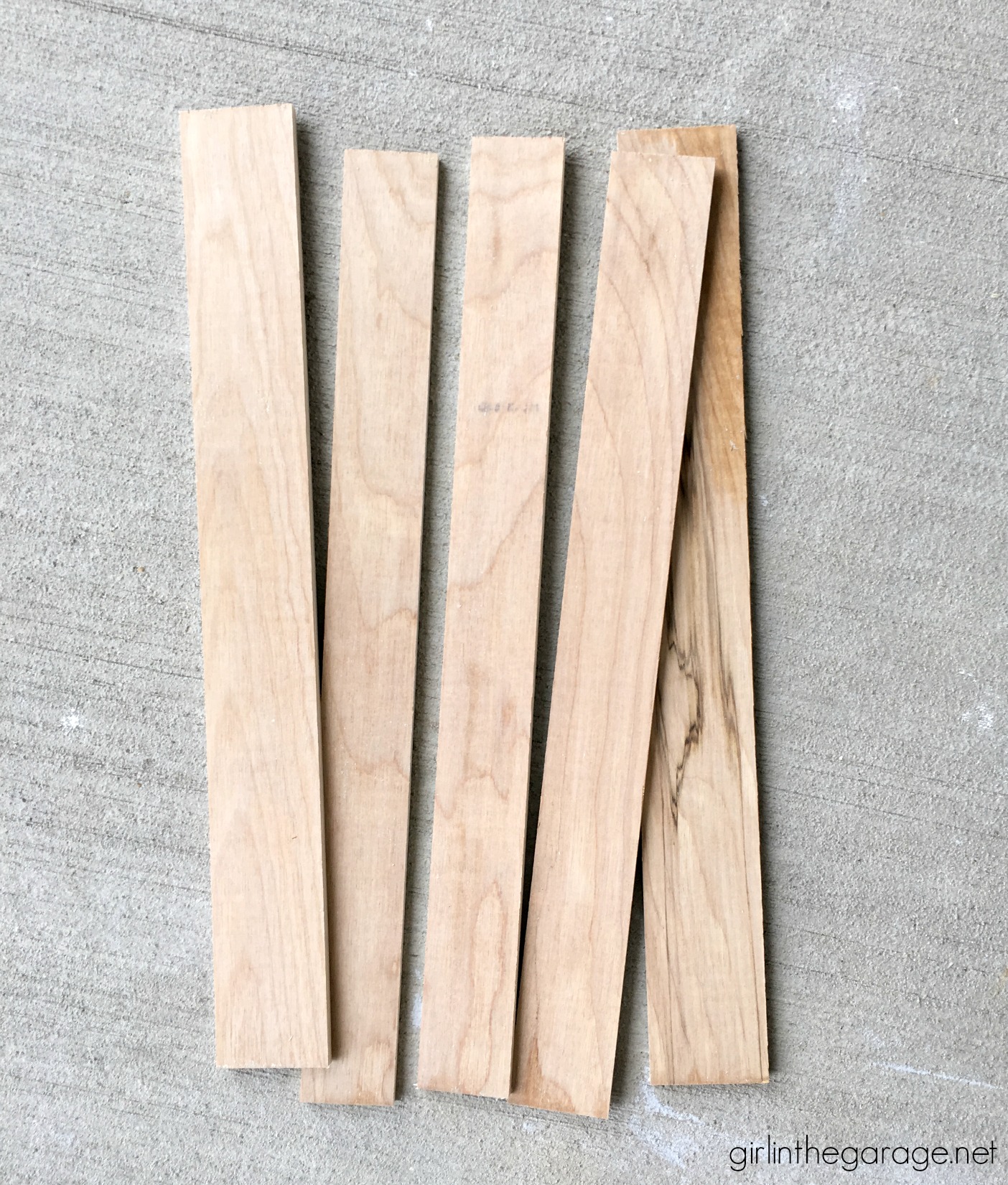 The planks and the frame were all painted in Annie Sloan Chalk Paint in Pure White and then lightly sanded/distressed.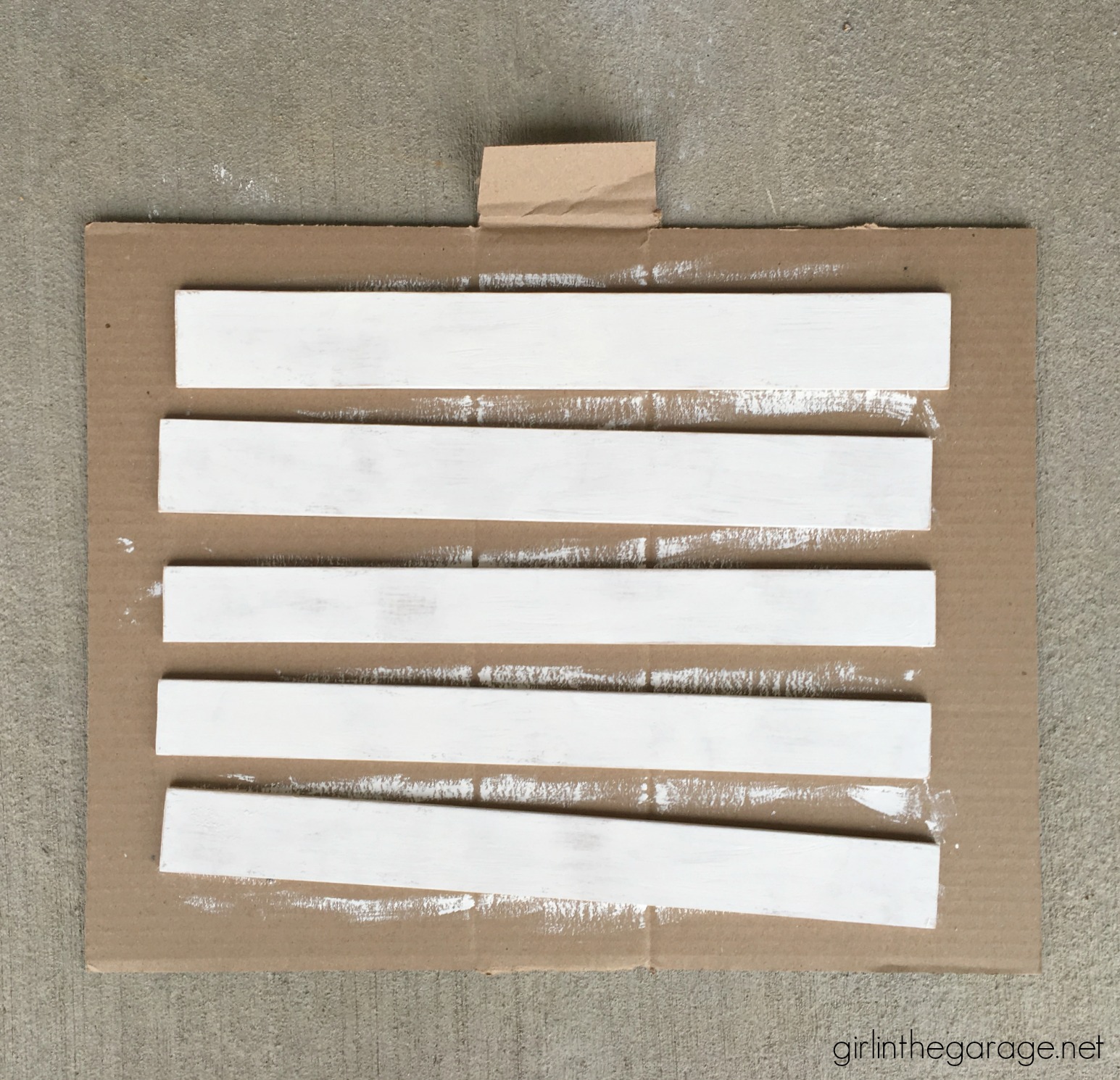 From the back side of the frame, lay the planks face down so they have just a thin space between each one.
Starting at one end, run a thin line of E6000 glue around the edges where the first plank will go and press it down.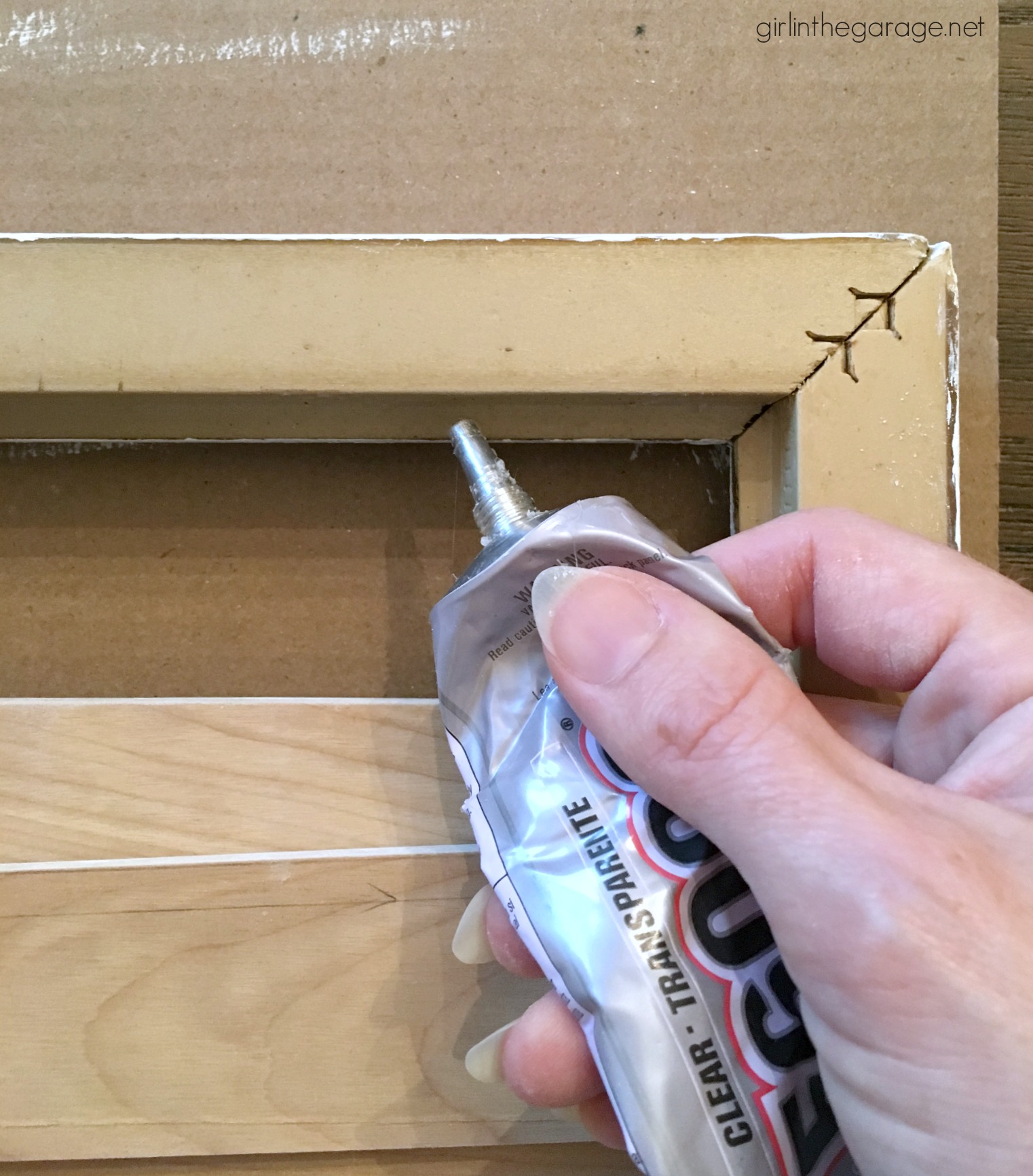 Continue gluing the rest of the planks. Then carefully pick up the frame and wipe away any excess glue that seeped out to the front side.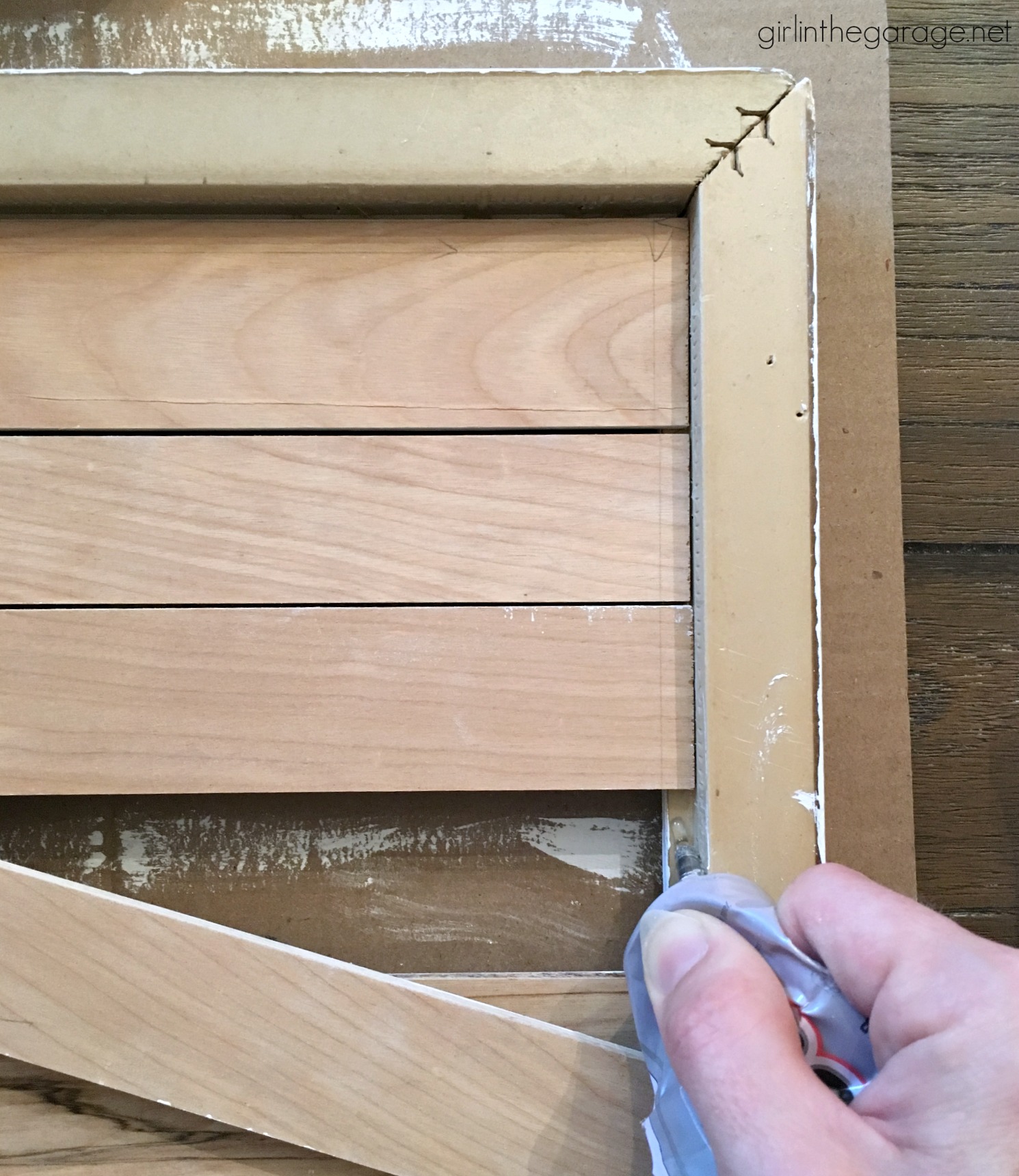 Set some heavy weight on top and let the glue dry.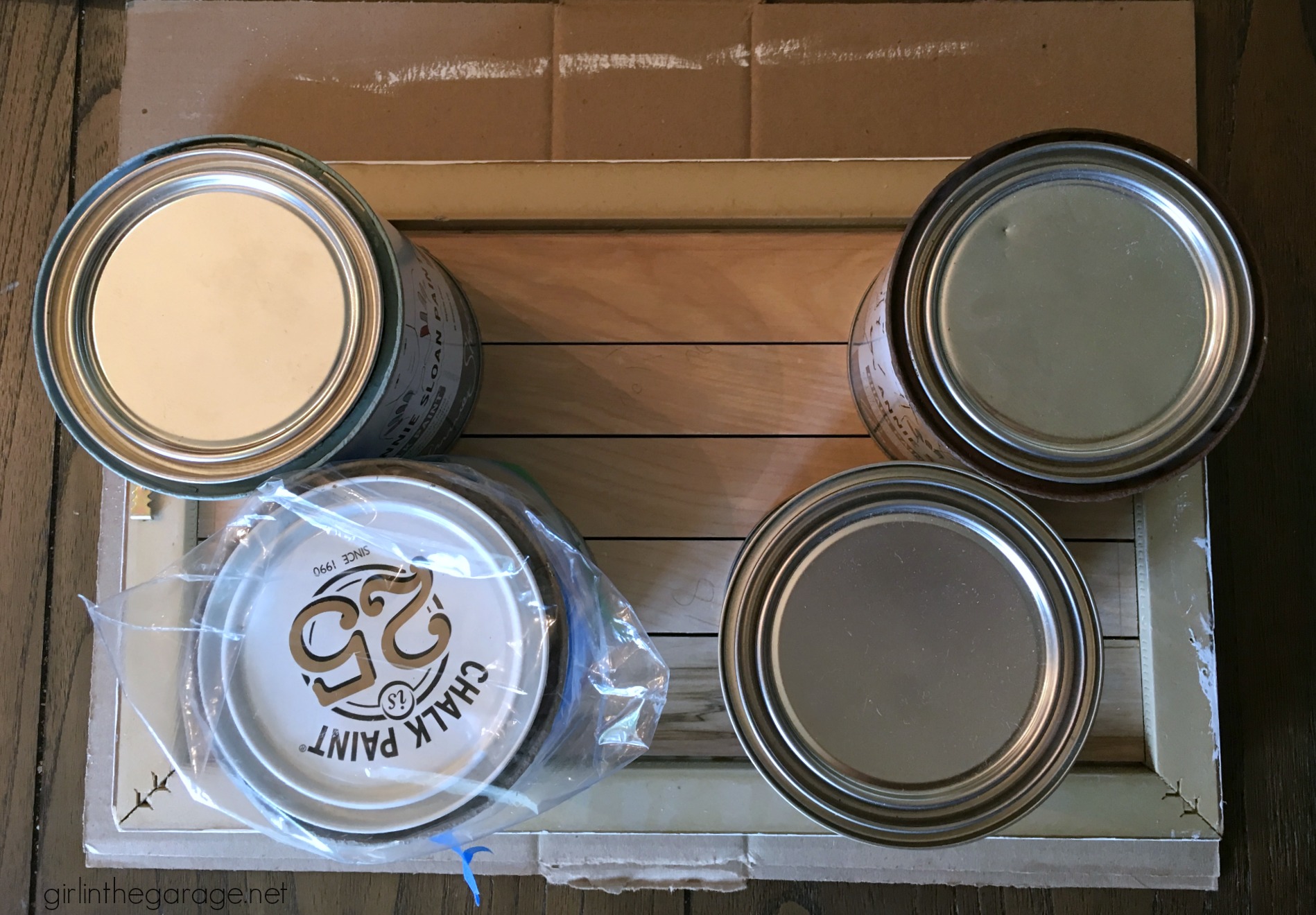 Next, find some metal word art that fits inside your frame. This metal "gather" is normally $3.99 at Hobby Lobby but sometimes it's on sale for 50% off, making it only $2.00!
Even if it's not on sale, you can still use a 40% off coupon from the HL app which is always available. 🙂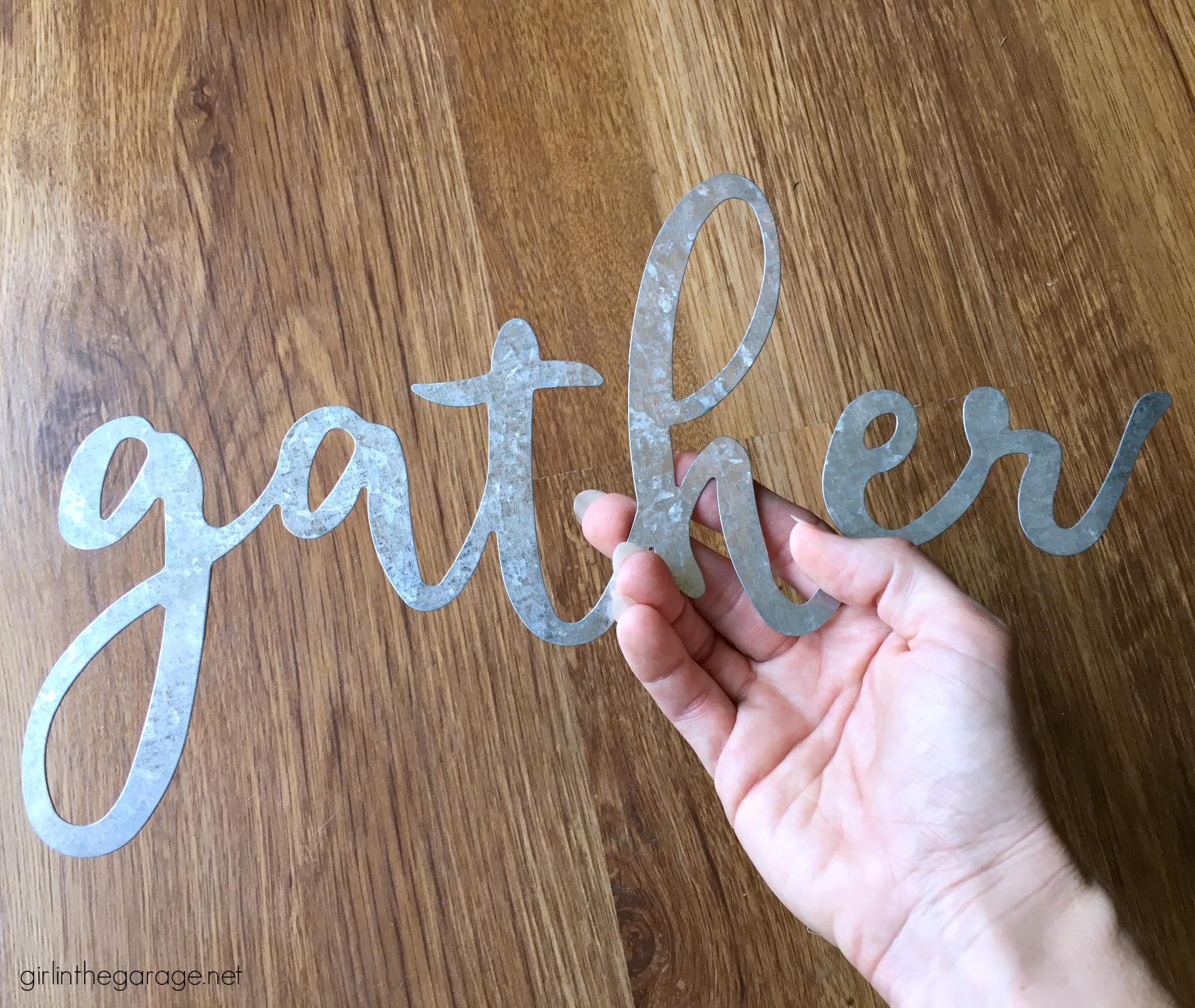 On the back of the word, I ran a thin line of E6000 glue over the thicker parts of the letters.
Tip: Sometimes this glue leaves little "strings" hanging down like a hot glue gun does. Remove those before laying the word down, or they'll be much harder to get rid of later.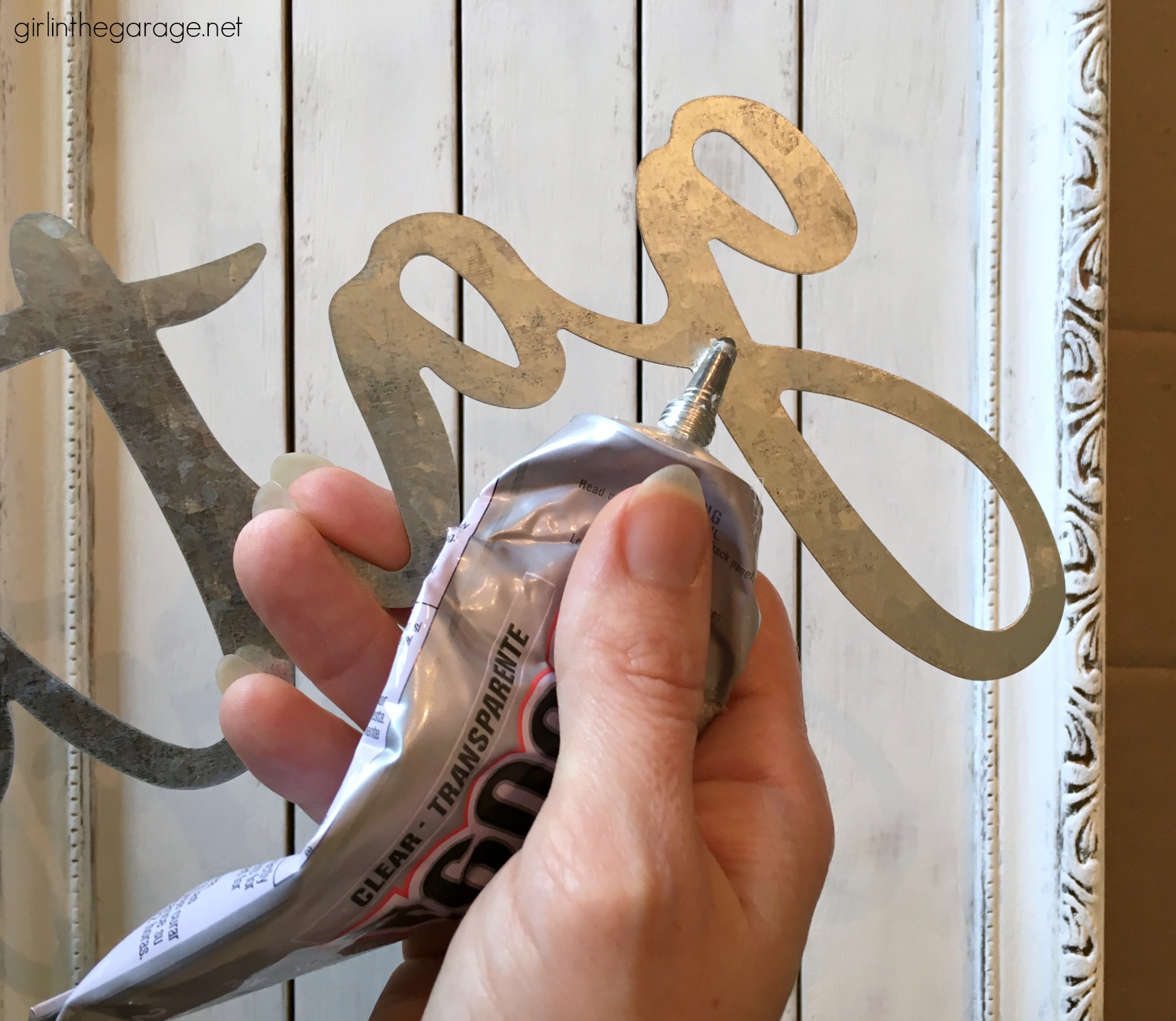 Press the word down onto the center of your thrifted art makeover to DIY gather sign. Wipe away any glue that seeps out, and then set some weight over the top of the word and let it dry.
Finally, the art seemed just a little too white so I dry brushed some Paris Grey (Annie Sloan Chalk Paint) over just the frame to help tie in with the silver metal.
And here's the final look…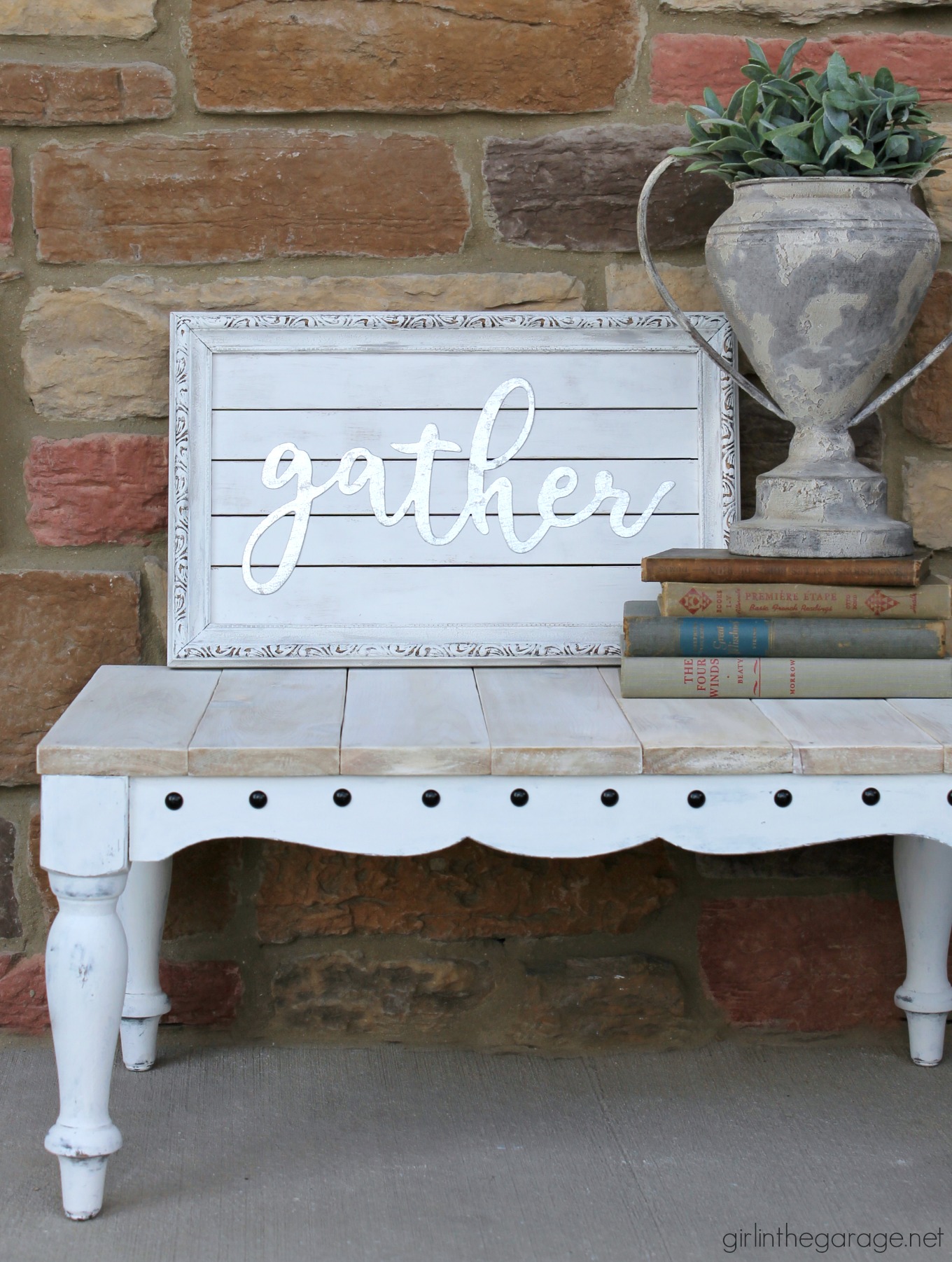 It almost doesn't even look like I DIY'd it myself at home.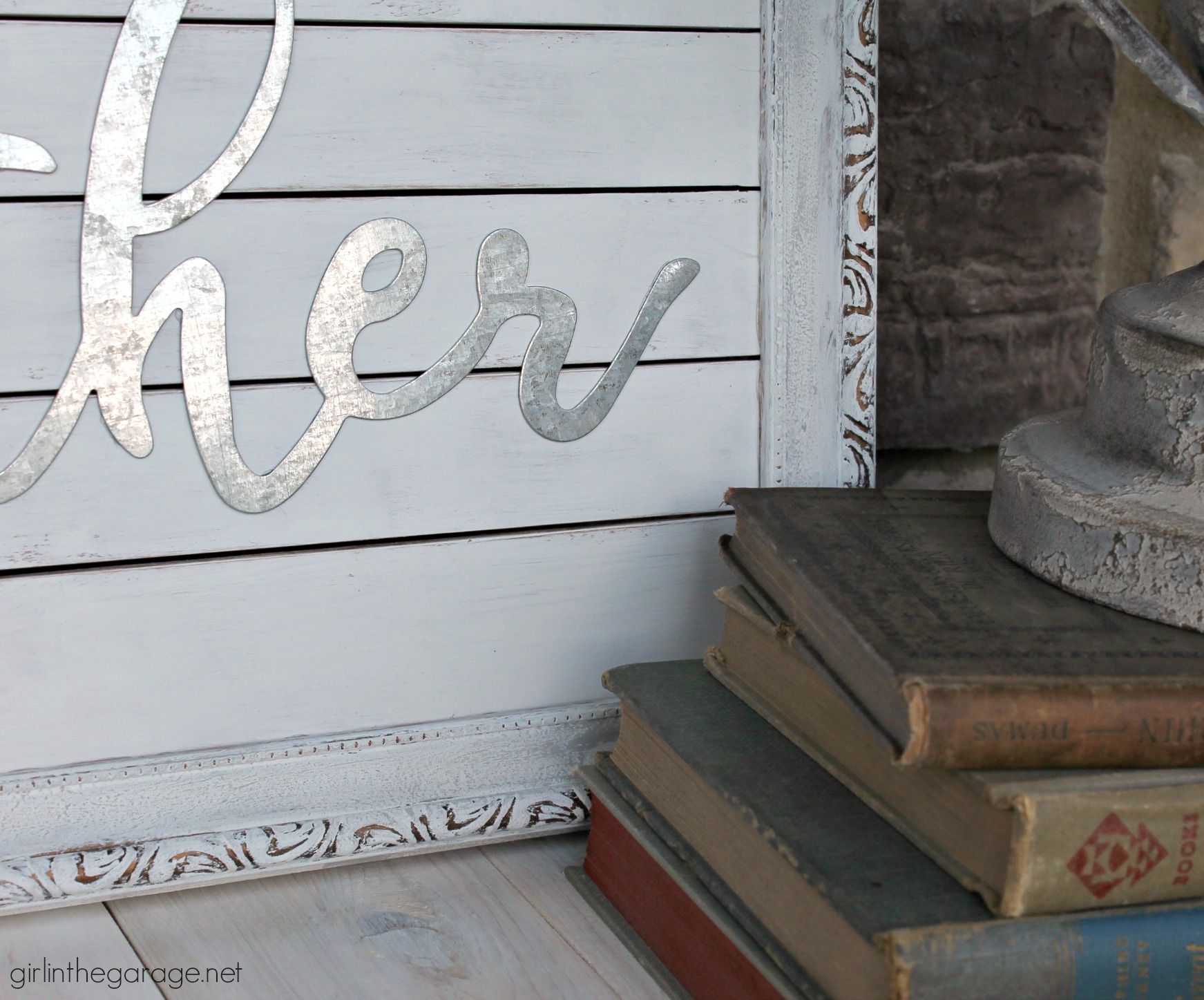 I'm so pleased with how this repurposed thrifted art makeover turned out. What do you think of this trash to treasure project? Would you try making this gather sign yourself?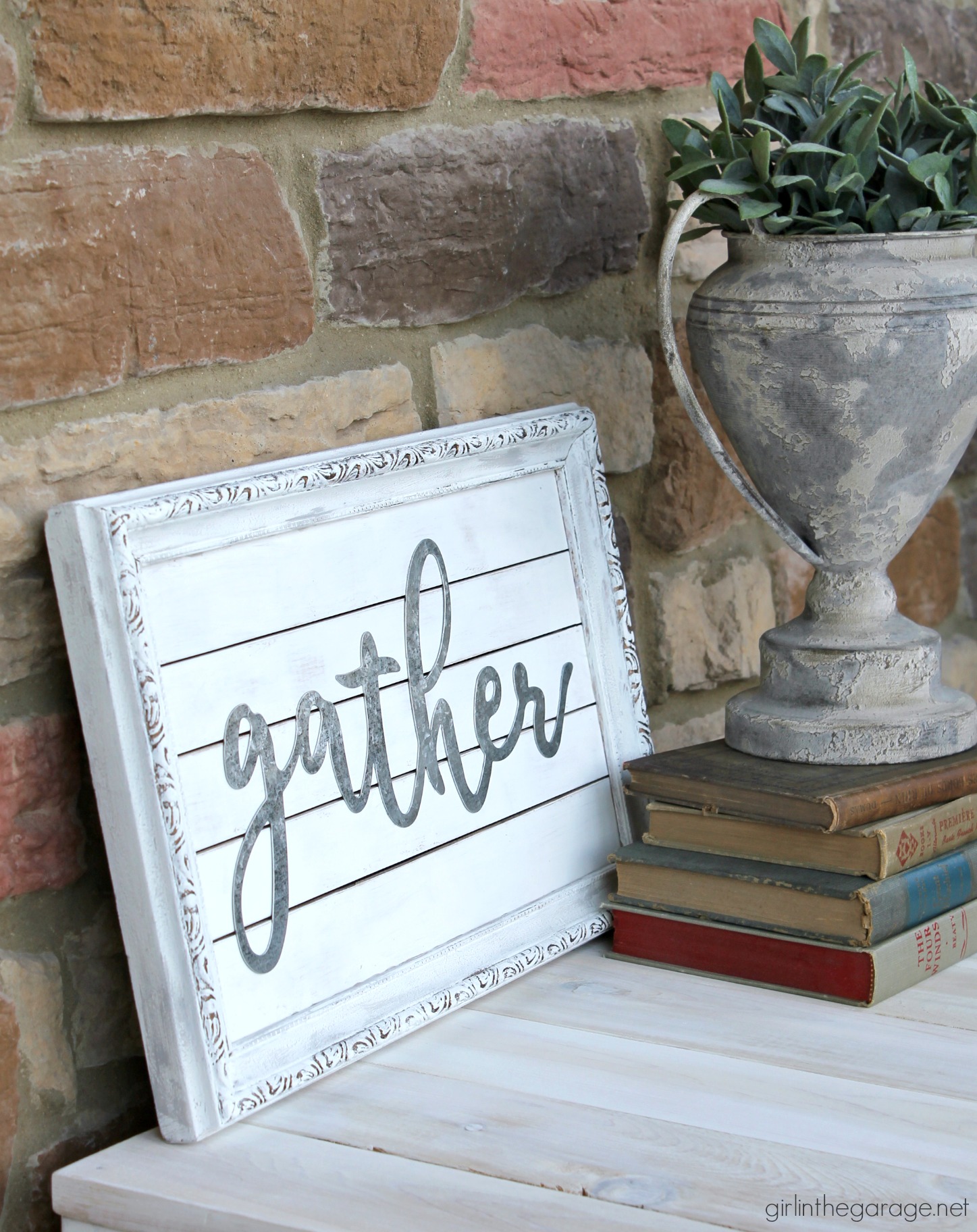 My last project – repurposed footstool to DIY lap table – was nearby, so I couldn't resist staging them together. Both have such a pretty farmhouse style.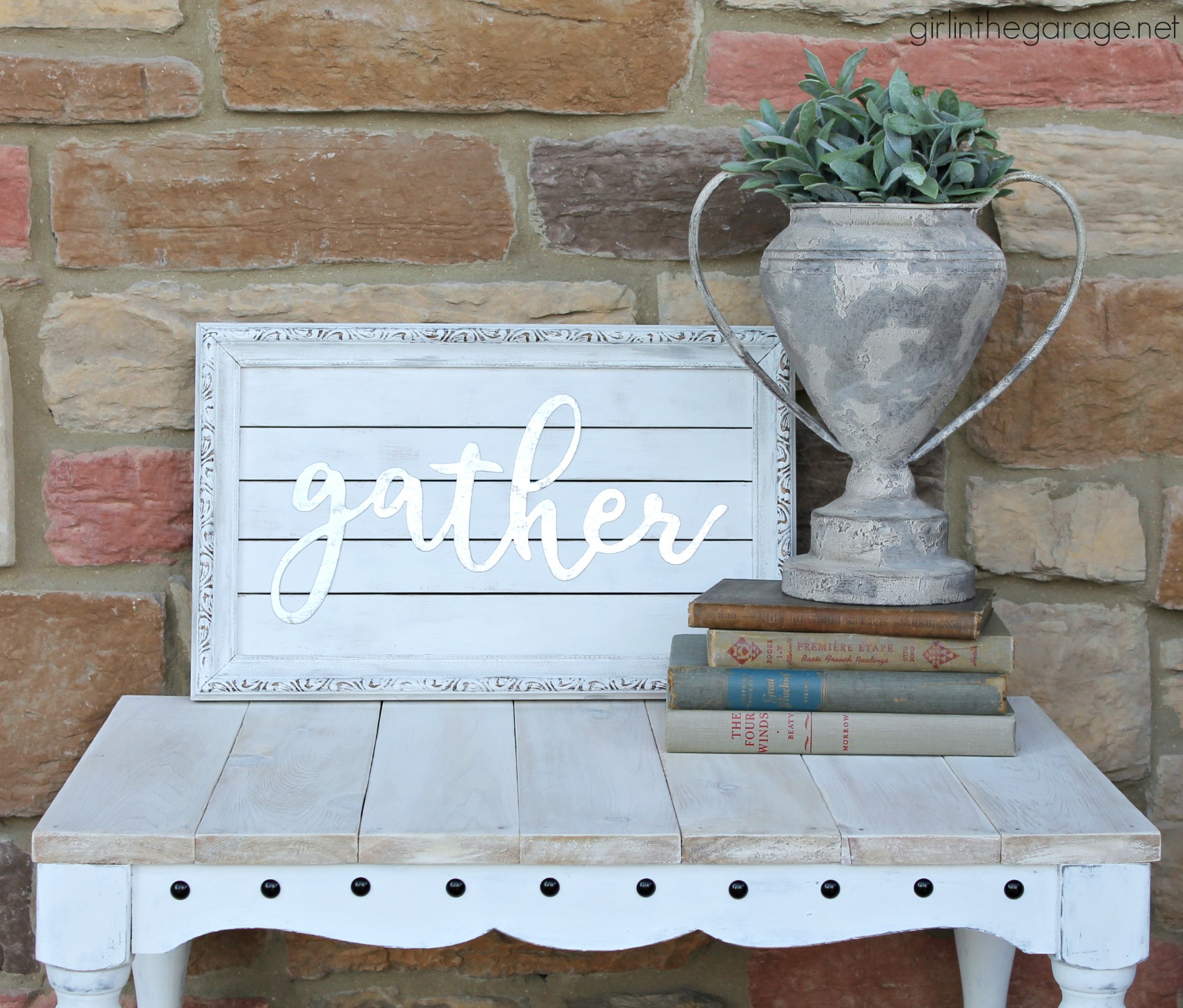 Here's a reminder of the before again (plus you can pin the image below to easily find this makeover later):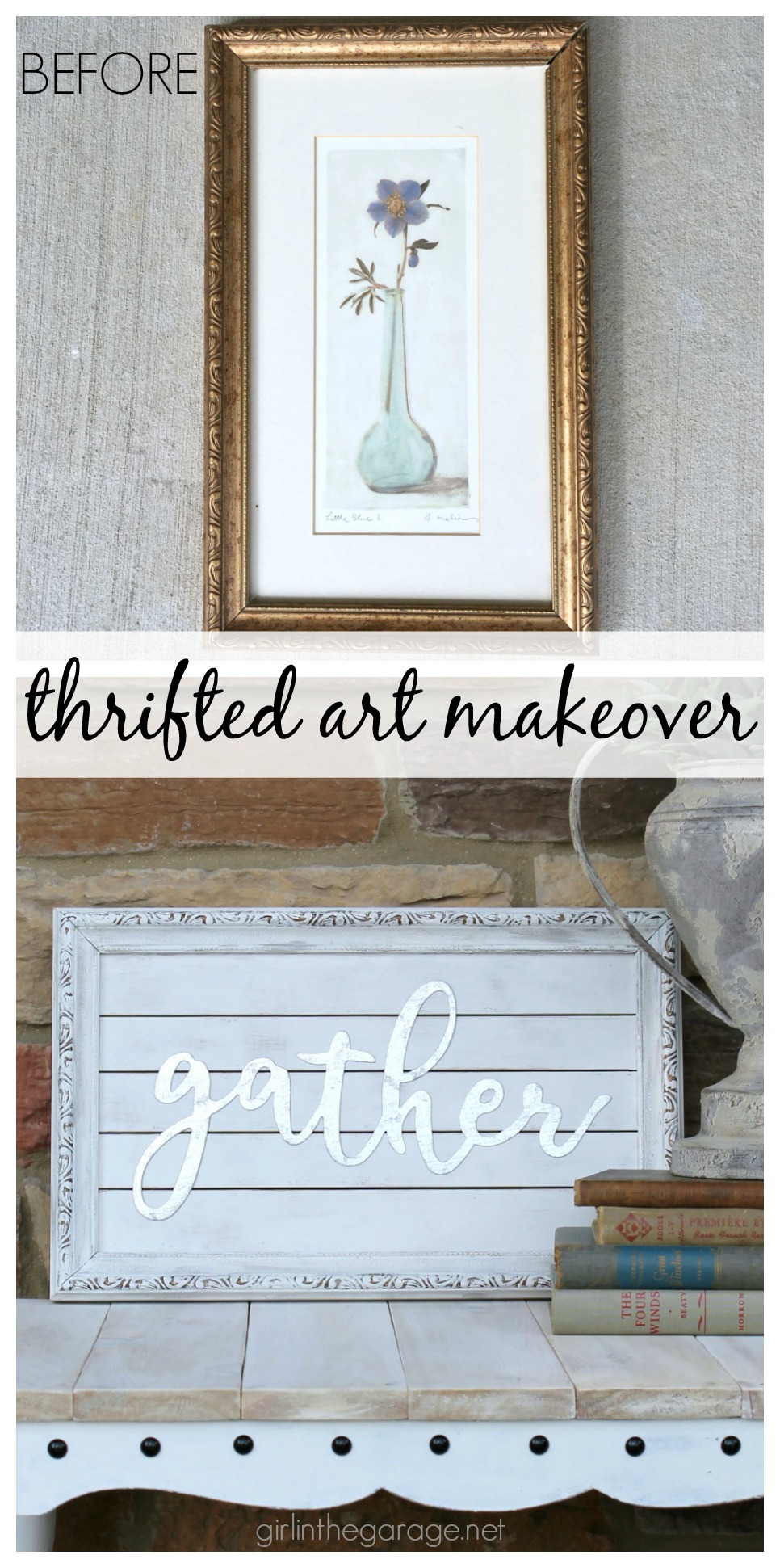 Friend, it's time once again for Trash to Treasure Tuesday with some of my creative blogging buddies! Be inspired to take a free or thrifted item and transform it into something totally updated and useful again.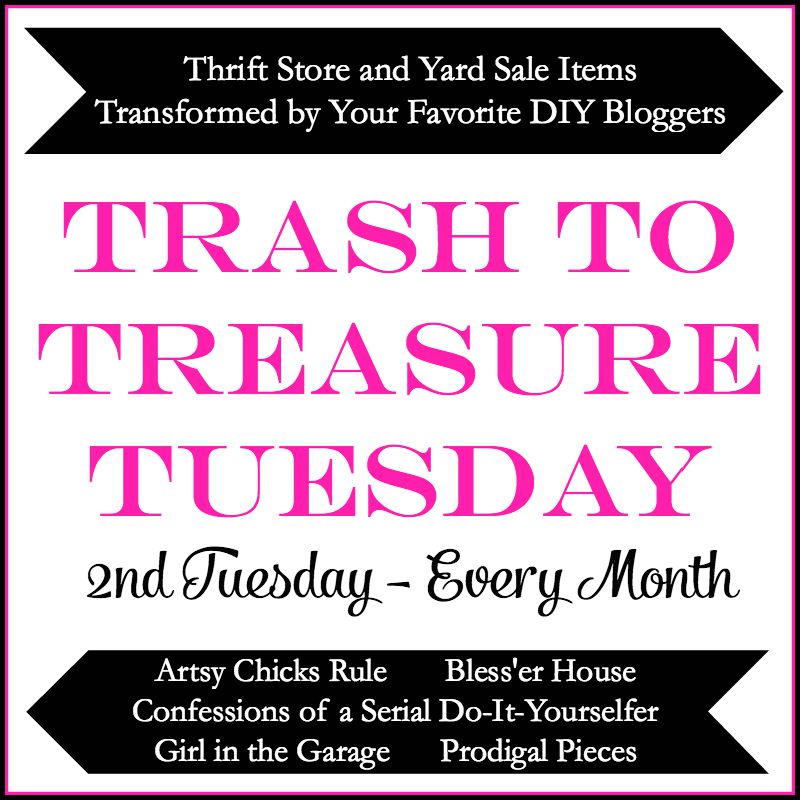 Below are the Before photos – visit the links underneath to see the After and to learn how they did it: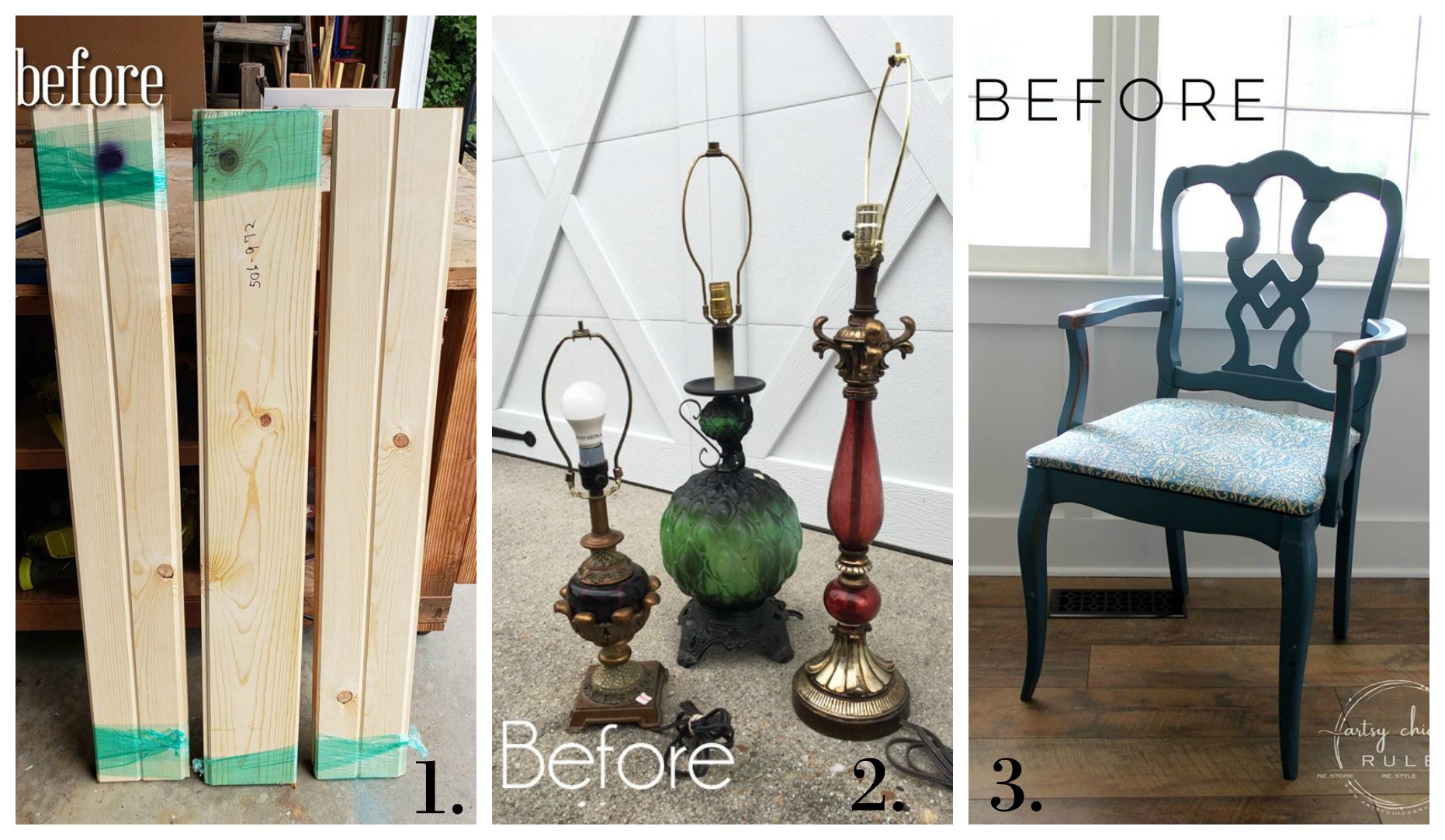 1. Prodigal Pieces
2. Confessions of a Serial DIYer
3. Artsy Chicks Rule
* Lauren from Bless'er House is taking a break this month because she's taking care of her beautiful new baby girl!